Best Korean dramas that aired in 2020
---
With the year coming to an end, now's the best time to look back at the long list of Korean dramas that aired in 2020 and watch the ones you've missed out. To help you catch up on what you've missed, we've narrowed the list down to the 20 best Korean dramas of 2020 that will bring you on a rollercoaster ride of emotions.
All the shows on our list are available on either Netflix or Viu, with English subtitles.
---
1. Crash Landing On You
---
Image credit: tvN
Main cast:
Hyun Bin as Ri Jeong-hyeok

Son Ye-jin as Yoon Se-ri

Seo Ji-hye as Seo Dan

Kim Jung-hyun as Gu Seung-jun/Alberto Gu
Crash Landing On You, as the title suggests, is exactly how the protagonists meet. Yoon Se-ri (Son Ye-jin), a rich heiress from South Korea, gets swept away in a storm while paragliding. She finds herself crash landing into the life of a North Korean elite officer, Ri Jeong-hyeok (Hyun Bin).
The drama tells a heartwarming love story between two individuals who go against all odds – including the feud between their countries – to be with each other. On top of a sweet romance, you'll also get a peek into the everyday lives of North Koreans and the trials and tribulations that they face.

Image credit: tvN
While the 1st episode started airing in mid-December 2019, the majority of the drama aired in 2020.
Genre: Military, romance
Available on: Netflix
---
2. Dr. Romantic 2
---

Image credit: SBS
Main cast:
Han Suk-kyu as Master Kim/Boo Yong-joo

Ahn Hyo-seop as Seo Woo-jin

Lee Sung-kyung as Cha Eun-jae

Kim Joo-hun as Park Min-gook
Dr. Romantic 2 is the sequel of Dr. Romantic (2016), a medical romance drama. It features new cast members such as Ahn Hyo-seop, Lee Sung-kyung, and Kim Joo-hun, on top of familiar faces such as Teacher Kim (Han Suk-kyu) and his team at Doldam Hospital.
Ahn Hyo-seop plays Seo Woo-jin, a skilled 2nd-year general surgery fellow who joins Doldam Hospital to pay off his family's debt. On the other hand, Lee Sung-kyung plays Cha Eun-jae, a 2nd-year cardiothoracic surgery fellow who struggles with nausea when she has to operate.

Image credit: SBS
Teacher Kim takes them both under his wings and they learn to overcome their personal obstacles to become a true doctor. Like the 1st season, the drama focuses on everyday life in hospitals with a dash of romance between characters.
Genre: Medical, romance
Available on: Netflix, Viu
---
3. Itaewon Class
---

Image credit: JTBC
Main cast:
Park Seo-joon as Park Sae-royi

Kim Da-mi as Jo Yi-seo

Yoo Jae-myung as Jang Dae-hee

Kwon Nara as Oh Soo-ah
Itaewon Class explores friendships, racism, and LGBTQ+ issues. It tells the story of Park Sae-royi (Park Seo-joon), a man who opens a bar-restaurant called DanBam (Honey Night) in Itaewon after being released from prison.

Image adapted from: JTBC and Daum Webtoon
Park Sae-royi leads a hardworking team, including an intelligent girl called Jo Yi-seo (Kim Da-mi), to successfully battle against a food conglomerate. The hit drama was adapted from a webtoon.
Genre: Romance, drama
Available on: Netflix
---
4. Hyena
---

Image credit: SBS
Main cast:
Joo Ji-hoon as Yoon Hee-jae

Kim Hye-soo as Jung Geum-ja/Jung Eun-young
Hyena highlights the aggressive competition among private lawyers who work for the richest 1% of society.
Jung Geum-ja (Kim Hye-soo), a feisty lawyer, fearlessly works her way through corruption, injustice, and ethical choices – just like how a hyena fearlessly hunts on a bigger prey. The drama follows a strong, independent woman in her fight for success and an unexpected romance with another elite lawyer, Yoon Hee-jae.
Genre: Law, romance, comedy
Available on: Netflix
---
5. Hi Bye, Mama!
---

Image credit: tvN
Main cast:
Kim Tae-hee as Cha Yu-ri

Lee Kyu-hyung as Jo Gang-hwa

Go Bo-gyeol as Oh Min-jung

Seo Woo-jin as Jo Seo-woo
Hi Bye, Mama! is a thought-provoking drama that explores the meaning of family and the realities of life.
Cha Yu-ri (Kim Tae-hee), a mother who lurked around as a ghost for 5 years, finally gets the opportunity to come back to life for 49 days before getting reincarnated. She gets a second chance to learn how to tie up loose ends and let go of her former life.

Image credit: tvN
Here's a fun fact – Jo Seo-woo, the little girl in the drama, was actually played by a boy. Nevertheless, he managed to flawlessly pull off the bright and adorable personality of a little girl.
Genre: Family, melodrama, supernatural
Available on: Netflix
---
6. Hospital Playlist
---

Image credit: tvN
Main cast:
Jo Jung-suk as Lee Ik-joon

Yoo Yeon-seok as Ahn Jeong-won

Kim Dae-myung as Yang Seok-hyung

Jung Kyung-ho as Kim Joon-wan

Jeon Mi-do as Chae Song-hwa
Medical dramas were one of the more popular Korean drama genres in 2020. Besides Dr. Romantic 2, which garnered high viewership ratings, Hospital Playlist was also extremely popular.

Image credit: tvN
The light-hearted plot revolves around the 20-year friendship between 5 doctors who decide to form a band at the hospital where they work. The realistic depiction of a doctor's everyday struggles and the perfect balance of humour and seriousness made the drama a favourite for many.
The drama is so popular that a 2nd season has been scheduled to air in the 1st half of 2021.
Genre: Friendship, comedy, medical
Available on: Netflix
---
7. Kingdom: Season 2
---
Image credit: Netflix
Main cast:
Joo Ji-hoon as Lee Chang

Ryu Seung-ryong as Jo Hak-joo

Bae Doo-na as Seo Bi

Kim Sung-gyu as Young Shin
Kingdom: Season 2 is definitely not for the faint-hearted.
This 2020 thriller drama is a continuation of the 1st season of Kingdom (2019), which tells the story of how a village succumbs to a zombie apocalypse.
The 2nd season focuses on Lee Chang (Joo Ji-hoon), the crown prince, trying to reclaim his political powers by overthrowing Jo Hak-joo (Ryu Seung-ryong), the Chief State Councilor. Lee Chang also strives to find the origin of the plague, as well as a cure.
Genre: Thriller, historical, horror
Available on: Netflix
---
8. The World of the Married
---

Image credit: JTBC
Main cast:
Kim Hee-ae as Ji Sun-woo

Park Hae-joon as Lee Tae-oh

Han So-hee as Yeo Da-kyung
The World of the Married easily wins the title of the most intense melodrama of the year. From ruthless revenge to passionate scenes, the drama covers multiple themes that are bound to keep you on the edge of your seat.
Follow Ji Sun-woo (Kim Hee-ae), a successful doctor and the associate director of a hospital, as she gets her hands dirty while taking revenge on her cheating husband, Lee Tae-oh (Park Hae-joon). Every episode will surprise you with a plot twist, making it almost impossible to guess what's going to happen next.
The series was adapted from the BBC series Doctor Foster (2015).
Genre: Romance, family, melodrama
Available on: Netflix, Viu
---
9. The King: Eternal Monarch
---

Image credit: SBS
Main cast:
Lee Min-ho as Yi Gon

Kim Go-eun as Jeong Tae-eul/Luna

Woo Do-hwan as Jo Young/Jo Eun-sub

Kim Kyung-nam as Kang Shin-jae

Jung Eun-chae as Goo Seo-ryung/Goo Eun-ah

Lee Jung-jin as Yi Rim/Lee Seong-jae
The King: Eternal Monarch can be confusing for some due to its complex plot and premise. That said, its cinematography is beautiful and not something you'd see frequently in K-dramas.
Yi Gon (Lee Min-ho), the 3rd Korean emperor of his generation, witnessed the murder of his father when he was 8. One day, he accidentally enters a parallel universe, a world where Jeong Tae-eul (Kim Go-eun), a capable inspector, lives.
He finds himself drawn to her as she resembles the person who rescued him from dying at the hands of his father's murderer. The pair slowly start to discover their intersecting fates, despite being from 2 different worlds.

Image credit: SBS
While the idea of a cross-dimensional love story was refreshing for most viewers, some were critical of the overwhelming number of product placements in the drama. Nevertheless, the drama was still popular thanks to its star-studded cast and their chemistry with each other.
Genre: Mystery, romance, fantasy
Available on: Netflix
---
10. When My Love Blooms
---

Image credit: tvN
Main cast:
Yoo Ji-tae as Han Jae-hyun

Lee Bo-young as Yoon Ji-soo

Park Jin-young as young Han Jae-hyun

Jeon So-nee as young Yoon Ji-soo
When My Love Blooms may not be as intense as The World of the Married, but its heart-wrenching scenes still stir up a whirlpool of emotions.
The love story between Yoon Ji-soo (Lee Bo-young) and Han Jae-hyun (Yoo Ji-tae) goes all the way back to when they were in their 20s. The two were each other's first love, and they shared many beautiful moments before having to bitterly part ways.
The drama is told via flashbacks interspersed with scenes of the present, 20 years later. GOT7's Park Jin-young and Jeon So-nee, who played the younger parts of the lead characters, did a great job in making viewers' hearts flutter.
Genre: Romance, melodrama
Available on: Netflix, Viu
---
11. Extracurricular
---

Image credit: Netflix
Main cast:
Kim Dong-hee as Oh Ji-soo

Jung Da-bin as Seo Min-hee

Park Joo-hyun as Bae Gyu-ri

Nam Yoon-soo as Kwak Ki-tae

Choi Min-soo as Lee Wang-chul

Park Hyuk-kwon as Cho Jin-woo

Kim Yeo-jin as Lee Hae-gyoung
Extracurricular captivated audiences with an array of moral dilemmas, multi-layered characters, and an intricate plot that highlights the social struggles of youths.
The plot revolves around Oh Ji-soo (Kim Dong-Hee), a model high school student, who engages in an illegal business to save up for his university tuition fees. He does so by creating an app that matches women with clients who pay for their time.
All goes well until his classmate, Bae Gyu-ri (Park Joo-hyun), interferes after discovering the amount of money Ji-soo earns from his side hustle. Although they eventually end up working together, the pair struggle with morally-ambiguous situations.
Genre: Crime, teen
Available on: Netflix
---
12. Mystic Pop-up Bar
---

Image credit: JTBC
Main cast:
Hwang Jung-eum as Wol Joo

Yook Sung-jae as Han Kang-bae

Choi Won-young as Chef Gwi
Mystic Pop-Up Bar became a popular drama due to its quirky characters and their meaningful life stories.
The story is centred on Wol Joo (Hwang Jung-eum), a feisty woman who is punished to comfort 100,000 souls. Together with her partners, Chef Gwi (Choi Won-young) and an innocent part-timer named Han Kang-bae (Yook Sung-jae), she enters the dreams of troubled people to help them resolve their concerns.

Image credit: JTBC
Most of the action takes place in a pocha – a tent bar – where the trio would offer a cup of ssanggabju – a mysterious drink that renders the drinker unconscious – to troubled customers. Thereafter, they'll enter their dreams to help them resolve their problems.
Genre: Comedy, family, fantasy
Available on: Netflix
---
13. It's Okay To Not Be Okay
---

Image credit: tvN
Main cast:
Kim Soo-hyun as Moon Gang-tae

Seo Ye-ji as Ko Moon-young

Oh Jung-se as Moon Sang-tae

Park Kyu-young as Nam Ju-ri
It's Okay To Not Be Okay tells a peculiar love story between Moon Gang-tae (Kim Soo-hyun), a community health worker at a psychiatric ward, and Ko Moon-young (Seo Ye-ji), a successful children's book author who is cold to others.
The drama explores various mental health issues, including autism and PTSD. Gang-tae grapples with caring for his autistic brother, Moon Sang-tae (Oh Jung-se), while having to earn money. On the other hand, Moon-young is haunted by her traumatic past, when she was abused by her parents.

Image credit: tvN
As the drama progresses, the two realise that they can depend on each other for support and to break free from their self-consuming traumas. The drama offers a sincere and heartening depiction of family, relationships, and shared trauma.
Genre: Romance, drama
Available on: Netflix
---
14. Was It Love?
---

Image credit: JTBC
Main cast:
Song Ji-hyo as Noh Ae-jung

Son Ho-jun as Oh Dae-oh

Song Jong-ho as Ryu Jin

Koo Ja-sung as Oh Yeon-woo

Kim Min-joon as Goo Pa-do

Kim Da-som as Joo Ah-rin
With Was It Love?, you get to feast your eyes on 4 attractive male leads, all of whom are pursuing Noh Ae-jung (Song Ji-hyo), a single mother and movie producer.
After 14 years of staying single, she is approached by 4 men from her past – writer Oh Dae-oh (Son Ho-jun), actor Ryu Jin (Song Jong-ho), CEO Goo Pa-do (Kim Min-joon), and PE teacher Oh Yeon-woo (Koo Ja-sung).
The drama has a lighthearted comedic tone and keeps viewers in suspense as it slowly reveals who fathered Ae-jung's child.
Genre: Romance, comedy
Available on: Netflix
---
15. Flower of Evil
---

Image credit: tvN
Main cast:
Lee Joon-gi as Baek Hee-sung/Do Hyun-soo

Moon Chae-won as Cha Ji-won

Jang Hee-jin as Do Hae-soo

Seo Hyun-woo as Kim Moo-jin
Flower of Evil follows Baek Hee-sung (Lee Joon-gi), a mysterious man who's married to Cha Ji-won (Moon Chae-won), a detective. Although Hee-Sung performs his role as a husband and father perfectly, he hides a deep secret about his past.
When Ji-won finds out that the man that she loves is not who he claims to be, the drama takes a dramatic turn, transforming from a sweet romance to a twisted revelation of Hee-sung's true identity.
Genre: Melodrama, suspense
Available on: Viu
---
16. Record of Youth
---

Image credit: tvN
Main cast:
Park Bo-gum as Sa Hye-jun

Park So-dam as Ahn Jeong-ha

Byeon Woo-seok as Won Hae-hyo

Kwon Soo-hyun as Kim Jin-woo
Record of Youth explores the idea of following one's dreams and is centred on Sa Hye-jun (Park Bo-gum), a model who dreams of becoming a successful actor.
On his journey towards his ultimate goal, he is not only accompanied by his childhood friends, Won Hae-hyo (Byeon Woo-seok) and Kim Jin-woo (Kwon Soo-hyun), but also Ahn Jung-ha (Park So-dam), a makeup artist who is a fan of his.
The drama unravels the realities of showbiz as Hye-jun passionately works his way towards success.

Image credit: tvN
The playful interactions between Park Bo-gum and Park So-dam showcase their chemistry with each other, and one can't help but smile while watching them.
Genre: Youth, romance, drama
Available on: Netflix
---
17. 18 Again
---

Image credit: JTBC
Main cast:
Kim Ha-neul as Jung Da-jung

Han So-eun as 18-year-old Da-jung

Yoon Sang-hyun as Hong Dae-young

Lee Do-hyun as 18-year-old Dae-young/Go Woo-young
18 Again is based on 17 Again (2009), a US film starring Zac Efron. The reason why the title uses "18" instead of "17" is because one's Korean age is 1 year ahead of one's international age.
Hong Dae-young (Yoon Sang-hyun), a 37-year-old man on the verge of getting divorced, gets transmigrated back into his 18-year-old body. Now going by the name of Go Woo-young (Lee Do-hyun), he relives his youthful high school days as a popular basketball player and starts to see the world in a new light.

Image credit: JTBC
The drama is light-hearted yet touching, highlighting the sacrifices one has to make for love and family.
Genre: Comedy, romance, youth
Available on: Viu
---
18. Private Lives
---

Image credit: JTBC
Main cast:
Seohyun as Cha Joo-eun

Go Kyung-pyo as Lee Jung-hwan

Kim Hyo-jin as Jung Yoon-kyung/Jung Bok-ki

Kim Young-min as Kim Jae-wook
Private Lives revolves around 4 swindlers who get entangled in each others' lives after uncovering a national secret.
Lee Jung-Hwan (Go Kyung-pyo), a team leader at a major corporation, gets married to Cha Joo-eun (Seohyun), a professional swindler, but their relationship is not as sweet and straightforward as it seems.
On the other hand, Jung Yoon-kyung (Kim Hyo-jin) and Kim Jae-wook (Kim Young-min) start out as partners in crime, but end up in a messy situation as the drama progresses.

Image credit: JTBC
Behind-the-scenes footage of Seo-hyun and Go Kyung-pyo on JTBC's YouTube channel showed off the pair's chemistry, on and off-screen. The couple was even dubbed the "Pangyo Newlyweds" because they looked like newly-weds residing in Pangyo, a residential district popular with young couples.
Genre: Comedy, romance, drama
Available on: Netflix
---
19. Dol Dol Sol Sol La La Sol
---

Image credit: KBS
Main cast:
Go Ara as Goo Ra-ra

Lee Jae-wook as Seon Woo-joon

Kim Joo-hun as Cha Eun-seok
Do Do Sol Sol La La Sol revolves around Goo Ra-ra (Go Ara), a cheerful and naive pianist who stays positive even after her life hits rock-bottom following her Dad's passing. A heart-fluttering love story blossoms when she meets Sun Woo-joon (Lee Jae-wook), who goes out of his way to take care of her.
Go Ara's character in the drama is one of the most endearing characters in Korean dramas in 2020. Her child-like innocence and simple motivation in life tugs on one's heartstrings, reminding us that we should live life to the fullest.
Genre: Comedy, romance, drama
Available on: Netflix
---
20. Start-Up
---

Image credit: tvN
Main cast:
Bae Suzy as Seo Dal-mi

Nam Joo-hyuk as Nam Do-san

Kim Seon-ho as Han Ji-pyeong

Kang Han-na as Won In-jae
Start-Up is set in an incubation centre called Sandbox, where the main characters aim to grow their start-ups.
Seo Dal-mi (Bae Suzy) dreams of becoming Korea's Steve Jobs, while Nam Do-san (Nam Joo-hyuk) is the founder of an AI firm called Samsan Tech.
Kim Seon-ho plays Han Ji-pyung, the 2nd male lead who is a team leader with strong investment acumen and a sharp tongue. Because Ji-pyung's history with Dal-mi goes all the way back to their childhood, while Do-san was Dal-mi's greatest source of emotional support, viewers were constantly conflicted when choosing which male lead to support.
Genre: Comedy, romance, business
Available on: Netflix
---
Best Korean dramas in 2020
---
There's no better time to catch up on the best Korean dramas in 2020 than now. When you're done, check out our list of new 2021 Korean dramas so you know when they'll start airing. So set aside some time, grab your favourite snack, and transport yourself into the world of K-dramas before the year ends.
Check out other K-drama articles:
Cover image adapted from: tvN, tvN, and tvN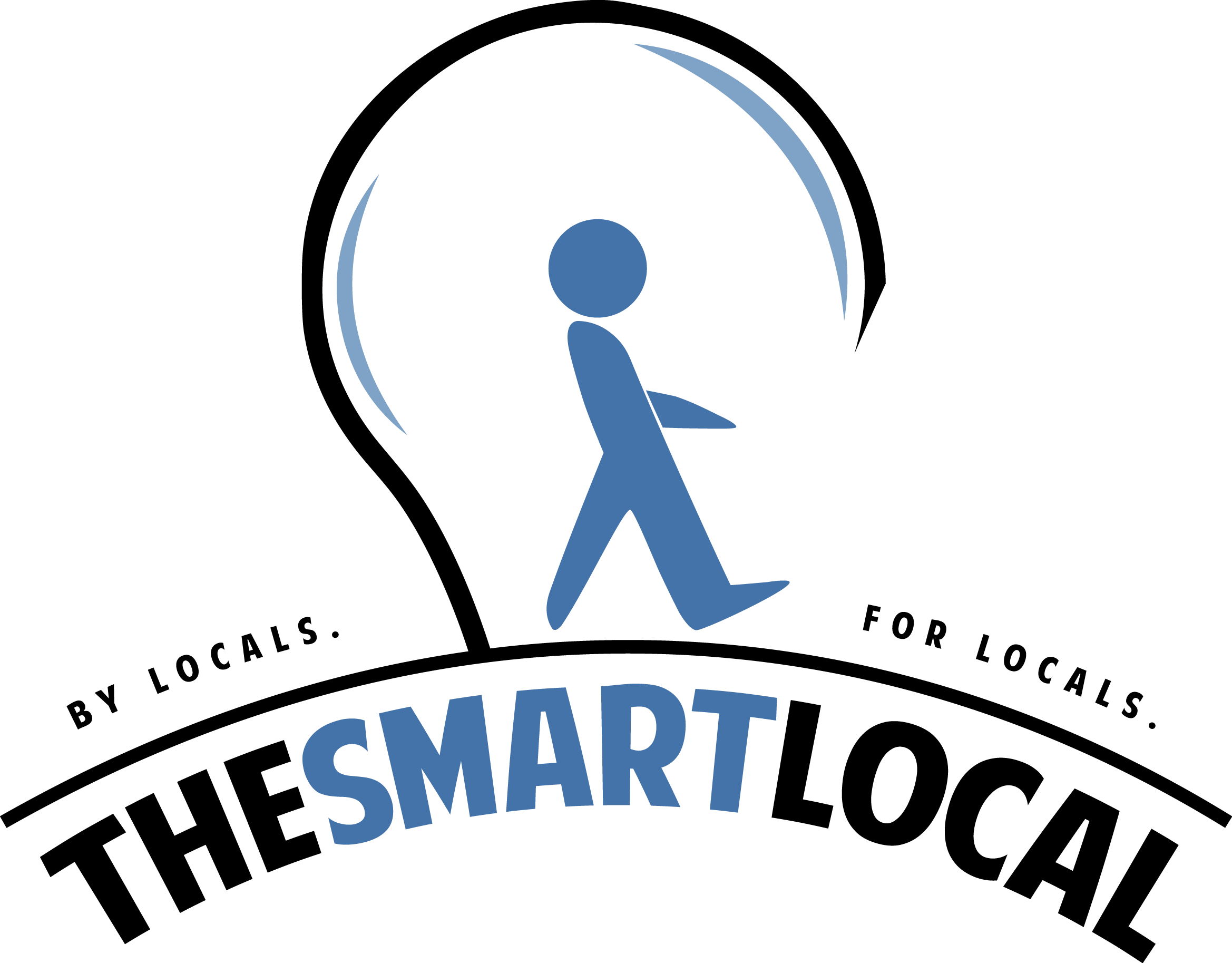 Drop us your email so you won't miss the latest news.