OMEGA X
---
In light of the recent controversy surrounding the K-pop group OMEGA X, which reported that they have been subject to sexual harassment and physical abuse by the CEO of their agency, a great deal of focus has been shifted to the perpetrators who should – without a doubt – be held accountable for their actions.
While this is significant, our article hopes to shed light on the members of OMEGA X not solely as victims of the unfortunate case, but as individual artists who deserve every right to shine onstage.
---
1. OMEGA X means infinite possibilities
---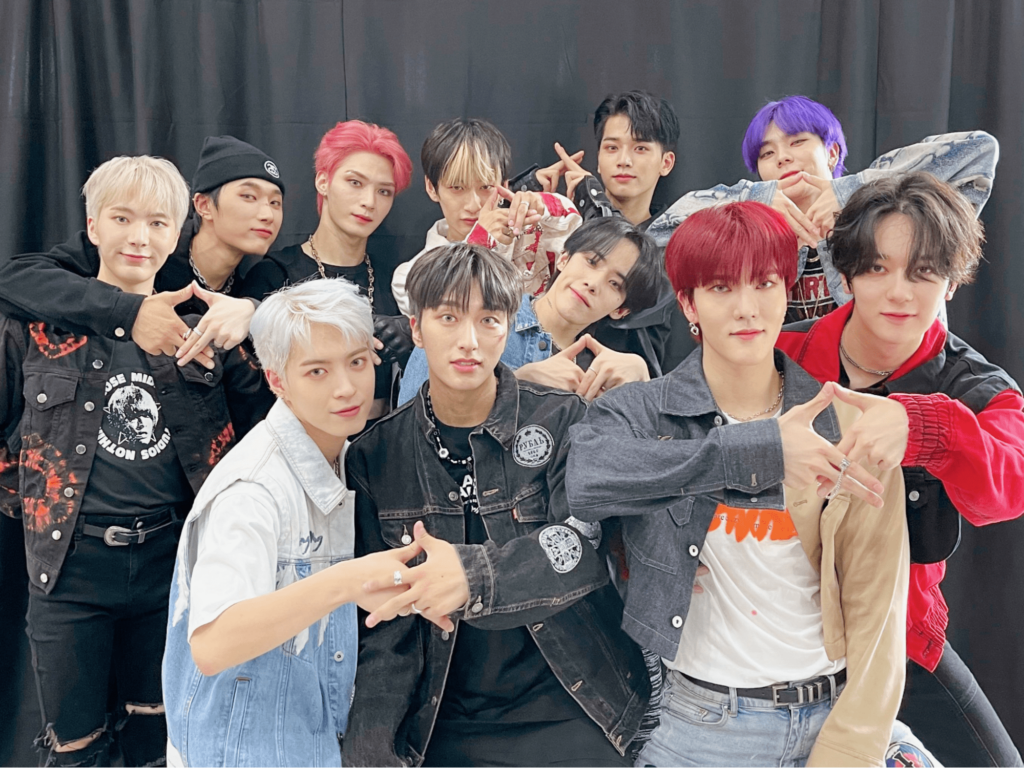 Image credit: @OmegaX_official
Their group name OMEGA X is adapted from the Greek alphabet.
Omega is the last letter in the Greek alphabet and it holds the meaning of "the end" and X refers to "the unknown". When put together, the name implies that OMEGA X is a group with infinite possibilities in the competitive K-pop industry.
---
2. All members are from disbanded or inactive groups
---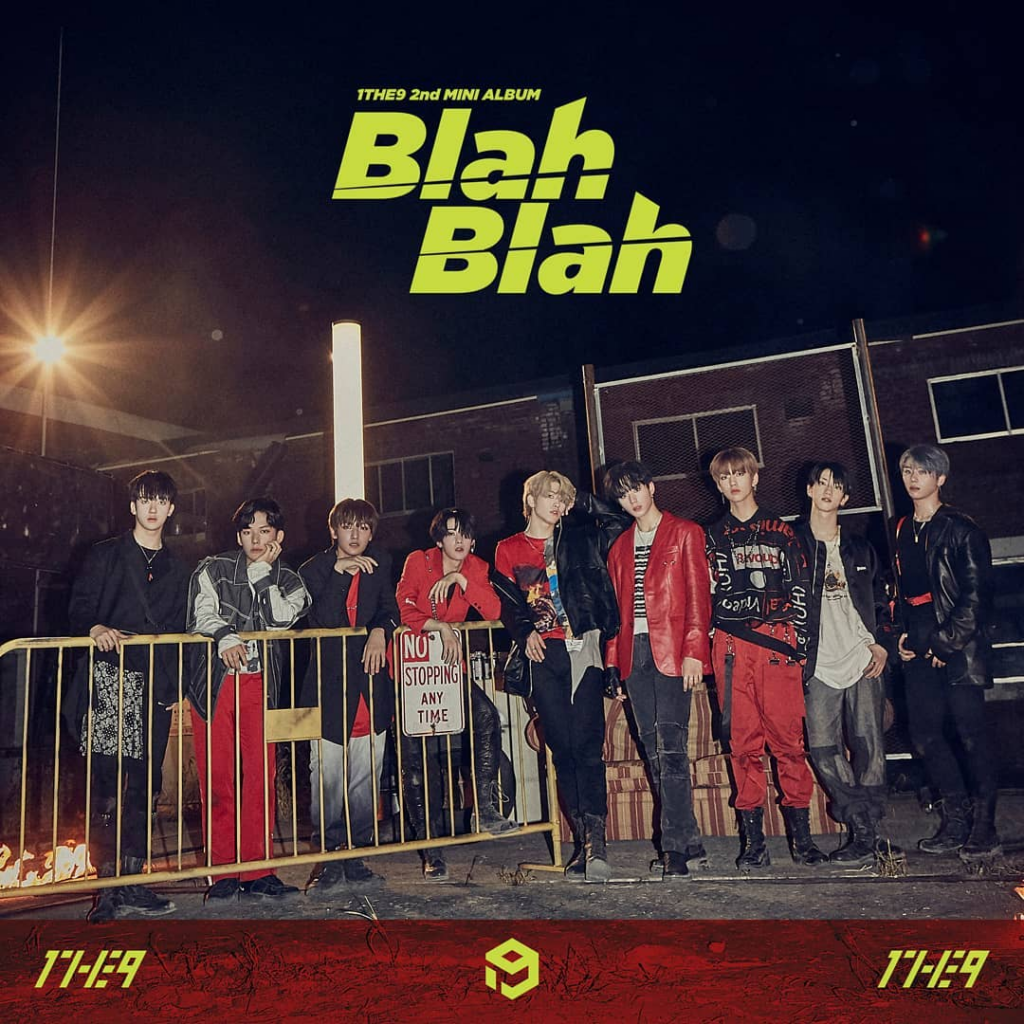 Image credit: @official__1the9
Unlike the usual groups where members train with each other before debuting, OMEGA X is a group formed with members who are from either disbanded or inactive groups.
OMEGA X members were previously from boy groups Spectrum, Limitless, SNUPER, Seven O'Clock, GIDONGDAE, 1TEAM, ENOi and 1THE9.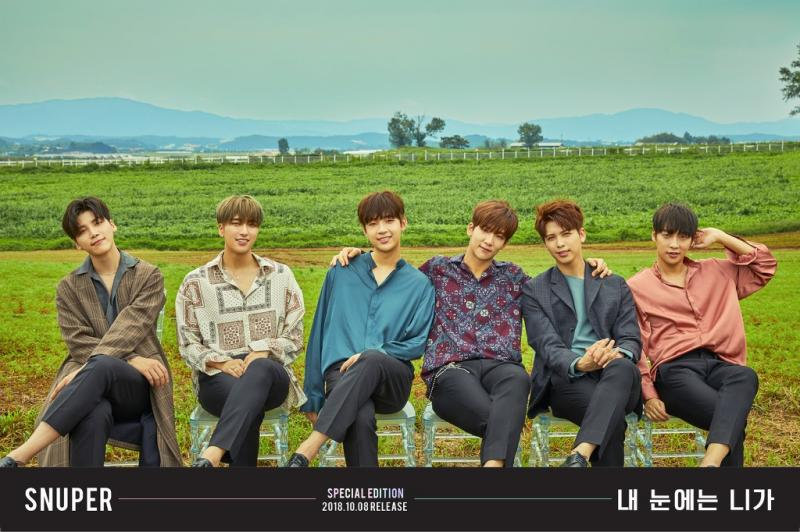 Image credit: @snuper6
The group SNUPER has never officially disbanded, but instead, went on a hiatus as 4 of the members were enlisted. This explains why Sebin is currently a member of both SNUPER and OMEGA X.
---
3. Most had main vocal or main dancer roles in their previous groups
---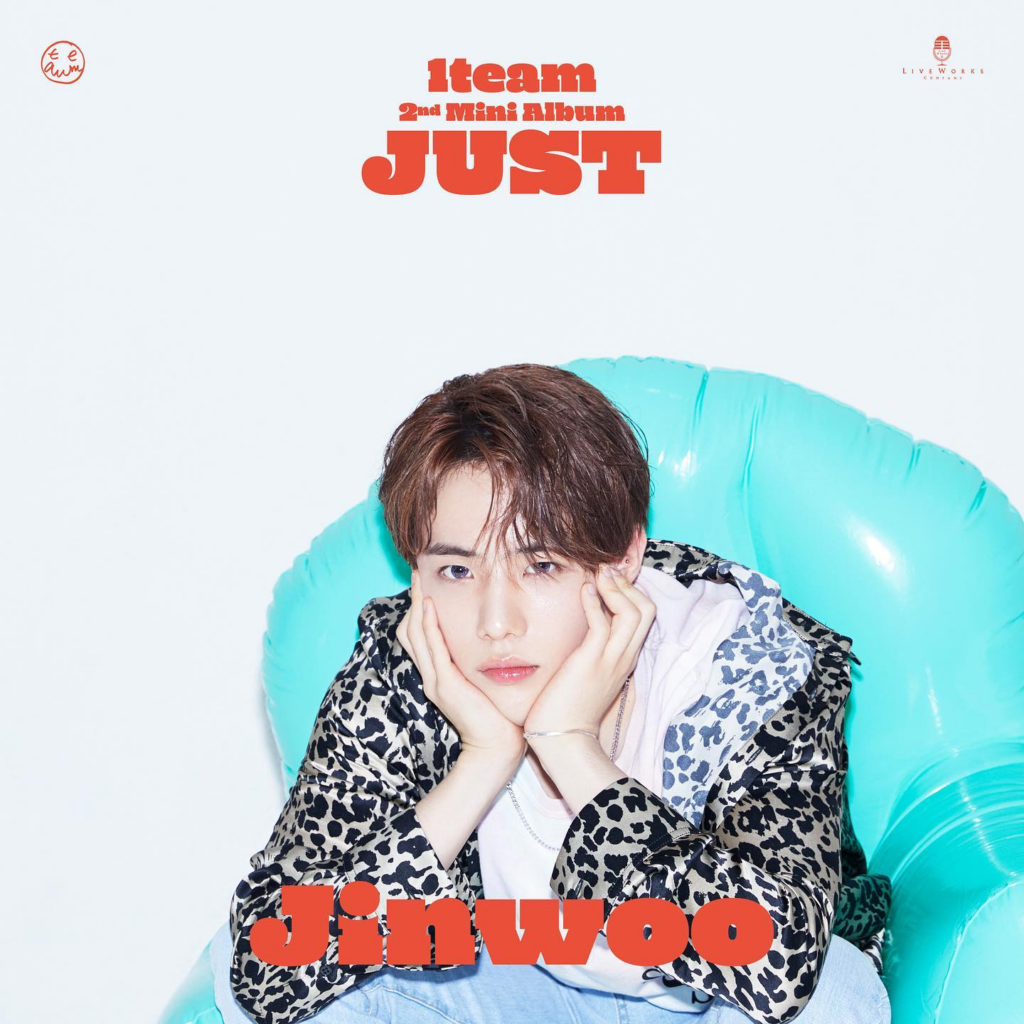 Image credit: @official_1team
Most of the OMEGA X members were main vocals and dancers in their previous groups, which means that OMEGA X is made up of many talented individuals.
XEN, who was previously known as Jinwoo, used to be the main vocalist of 1TEAM, while Yechan was the main vocalist in 1THE9.

Image credit: @enoi.official
Junghoon, who was previously known as J-kid, took on the main dancer role in ENOi.
Unlike their positions in the previous groups, they are not given a specific role in OMEGA X. From singing to dancing, and even rapping, each individual is talented and capable of performing in every capacity. 
---
4. 7 out of 11 members participated in survival programmes
---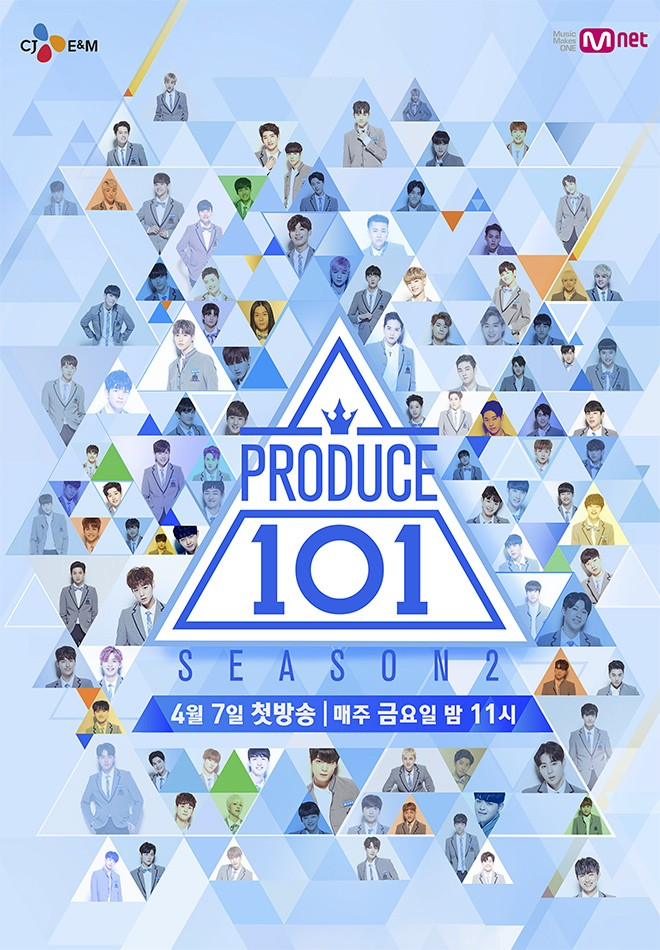 Image credit: CJ ENM
7 out of the 11 members in OMEGA X actually participated in survival programmes such as MIXNINE, Produce 101, Under 19, SuperStar K and The Unit for a chance to debut before they joined OMEGA X.
These 7 OMEGA X members include Jaehan, Hwichan, Sebin, Hangyeom, Taedong, XEN, and Yechan.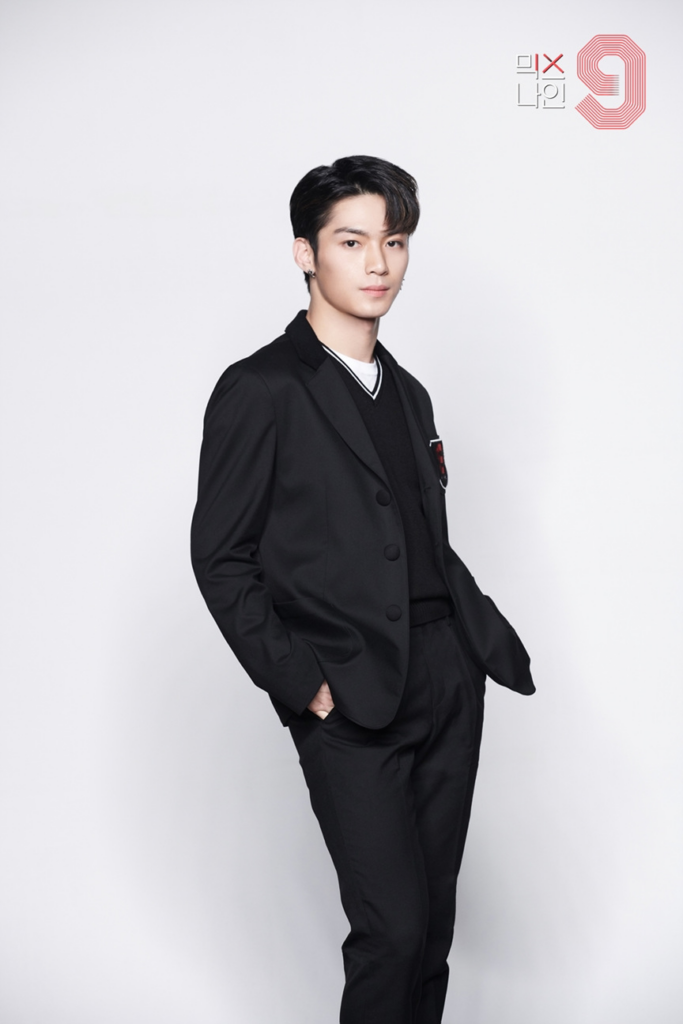 Image credit: JTBC
Hangyeom, who was a contestant on the survival show MIXNINE was ranked #6 and made it to the debut line-up. However, due to disputes between YG Entertainment and the agencies of the contestants, his debut with MIXNINE was cancelled.
The members were so desperate to perform onstage and stand a chance to debut, they even participated in more than one survival programme.
---
5. Their album LOVE ME LIKE topped the charts locally & internationally
---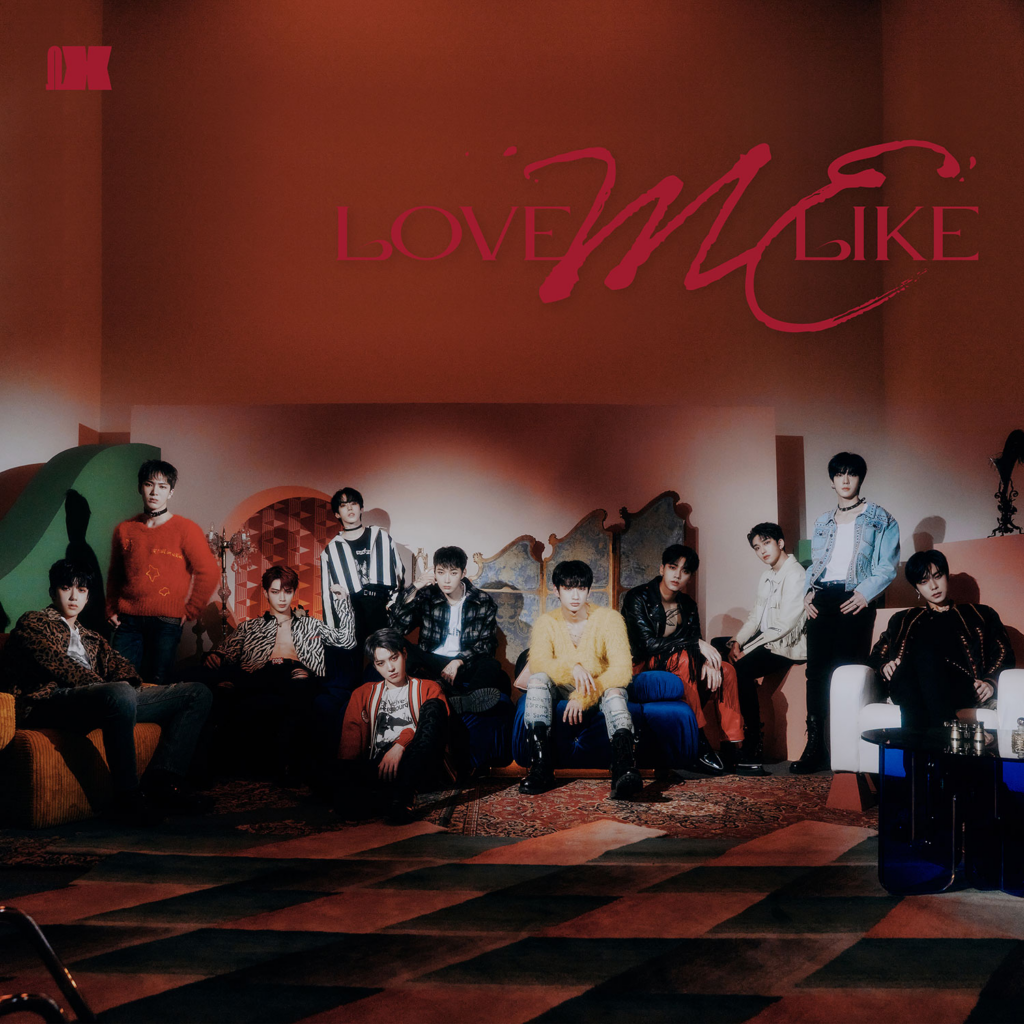 Image credit: @OmegaX_official
OMEGA X's 2nd mini album LOVE ME LIKE which came out in January 2022 has received substantial attention both locally and internationally.
Despite being a rookie group, their album topped the South Korean music chart system, Hanteo Chart, and the US iTunes Real-time K-pop Chart.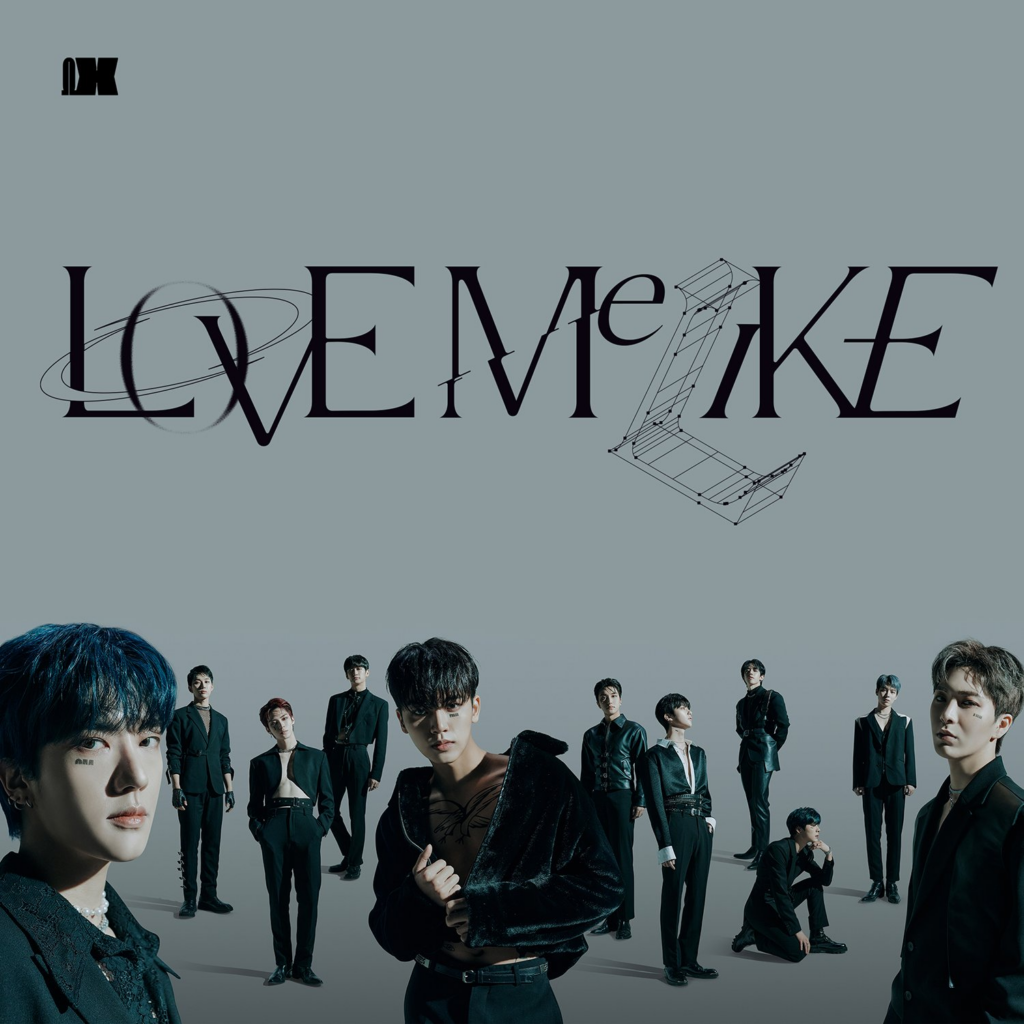 Image credit: @OmegaX_official
With the LOVE ME LIKE album, OMEGA X also achieved an all-time high position of #21 on the Worldwide iTunes Chart, an improvement from their debut album, which was #154 on the same list.
Even after the LOVE ME LIKE album, OMEGA X's first full album 樂서 Story Written In Music also topped the iTunes Album Charts in India, Israel and Norway.
---
6. Won Rookie of the Year during Seoul Music Awards 2022
---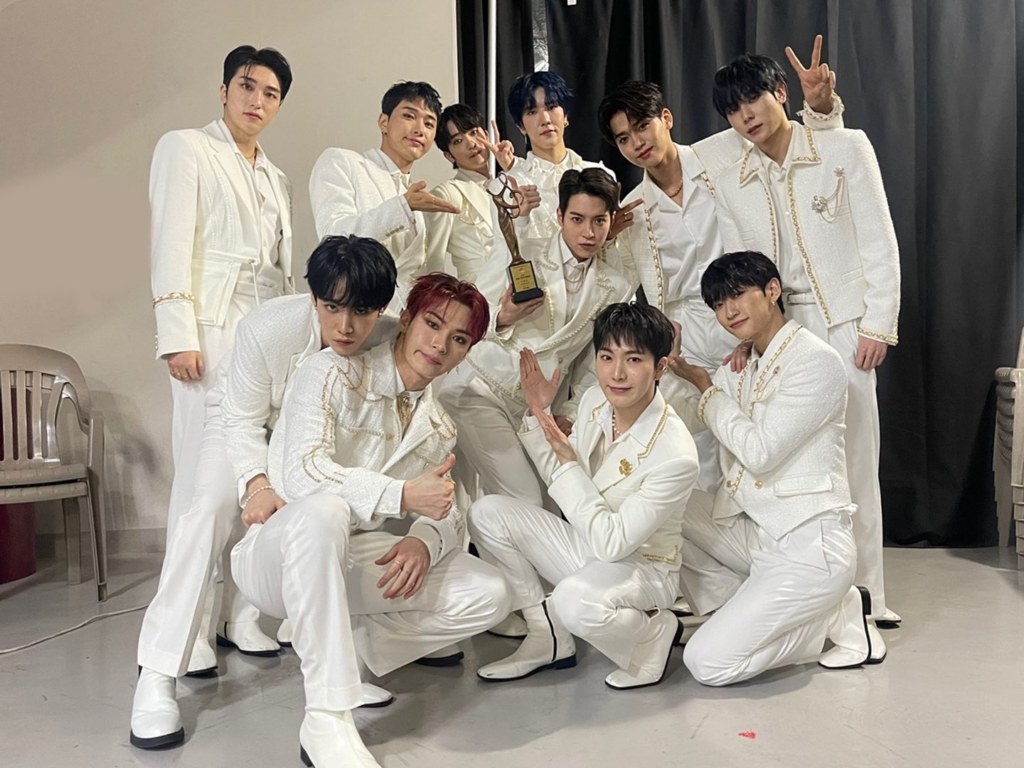 Image credit: @OmegaX_official
Despite having strong competitors such as Ive, Lightsum and Mirae, OMEGA X took home the Rookie of the Year award at the 31st Seoul Music Awards 2022.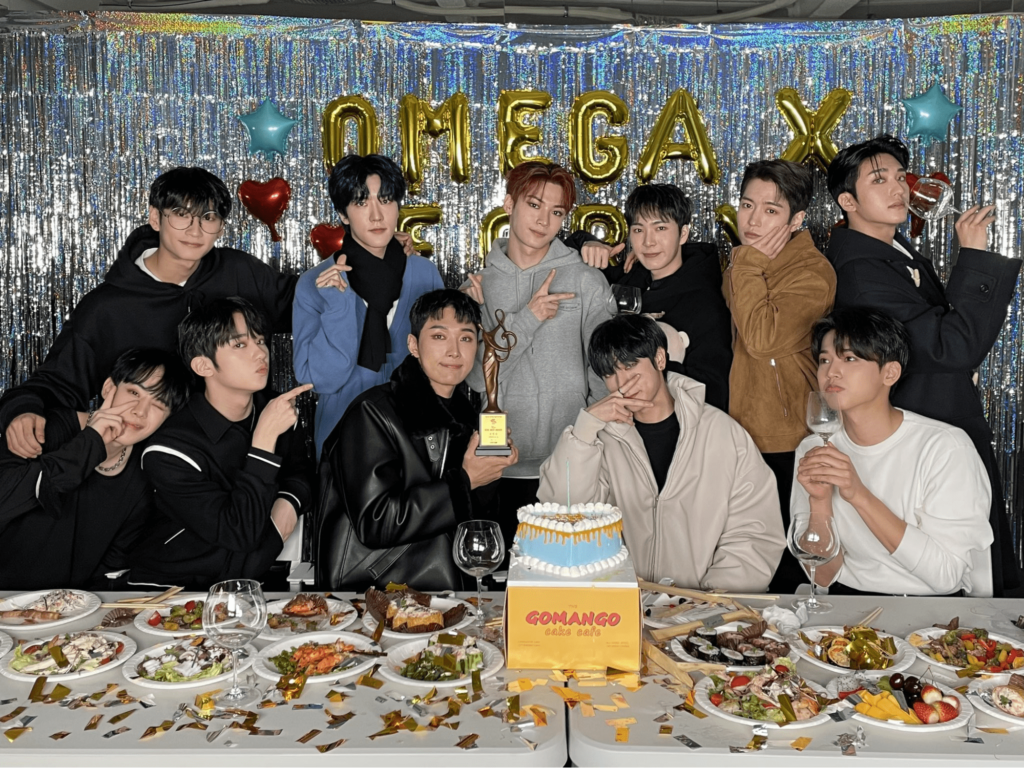 Image credit: @OmegaX_official
After the award ceremony, the team even went on a V Live broadcast to celebrate their achievement with their fans.
On the live broadcast, OMEGA X members also took turns to thank their fans for their support and helping them win the award. They also shared some behind the scenes stories, such as how they couldn't believe it when they heard their group was announced as the Rookie of the Year.
---
7. They produce songs & write lyrics 
---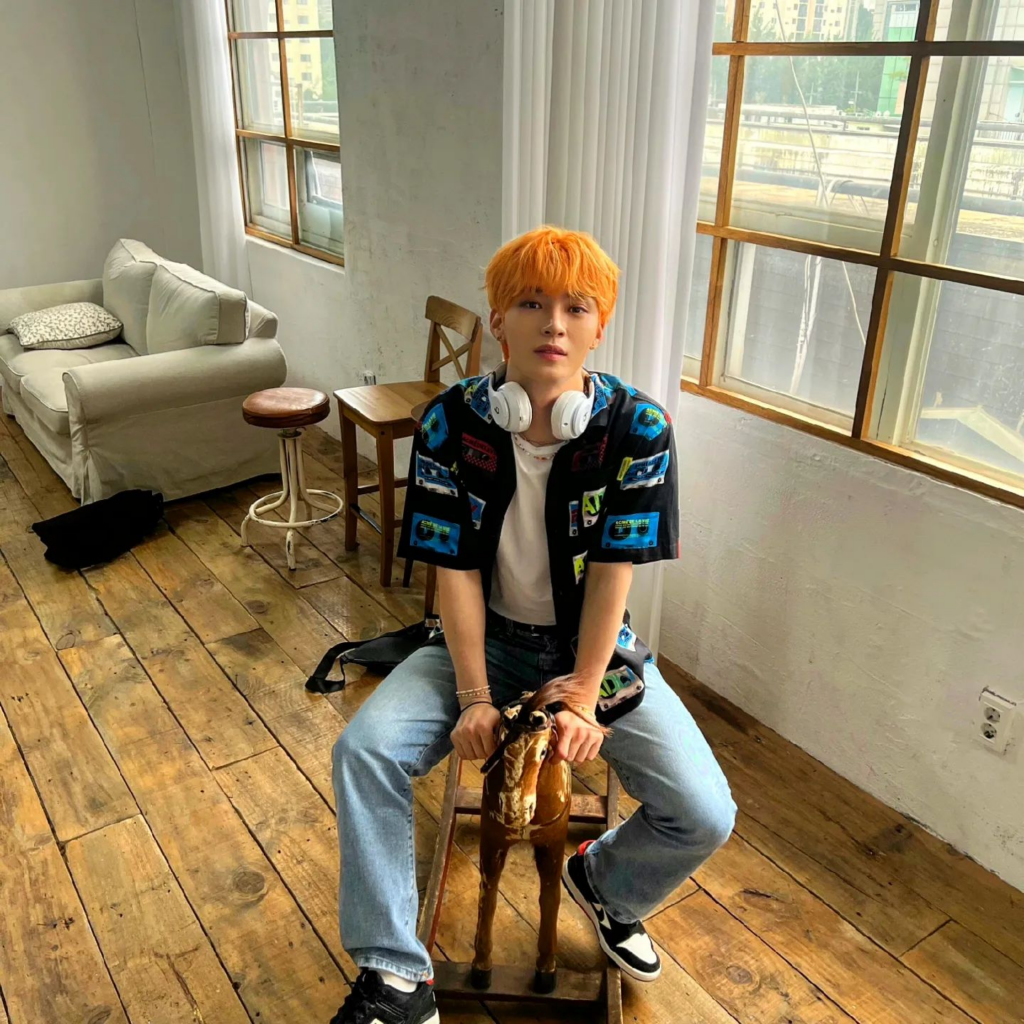 Image credit: @omegax__members
Not only are the members of OMEGA X adept at singing and dancing, they are actually great producers and have taken part in producing their 1st full album 樂서 Story Written In Music. They also wrote some of the album's song lyrics.
Hangyeom's hobbies include composing songs and writing lyrics. In fact, fans already knew that he was interested in composing and producing music before he even joined the company.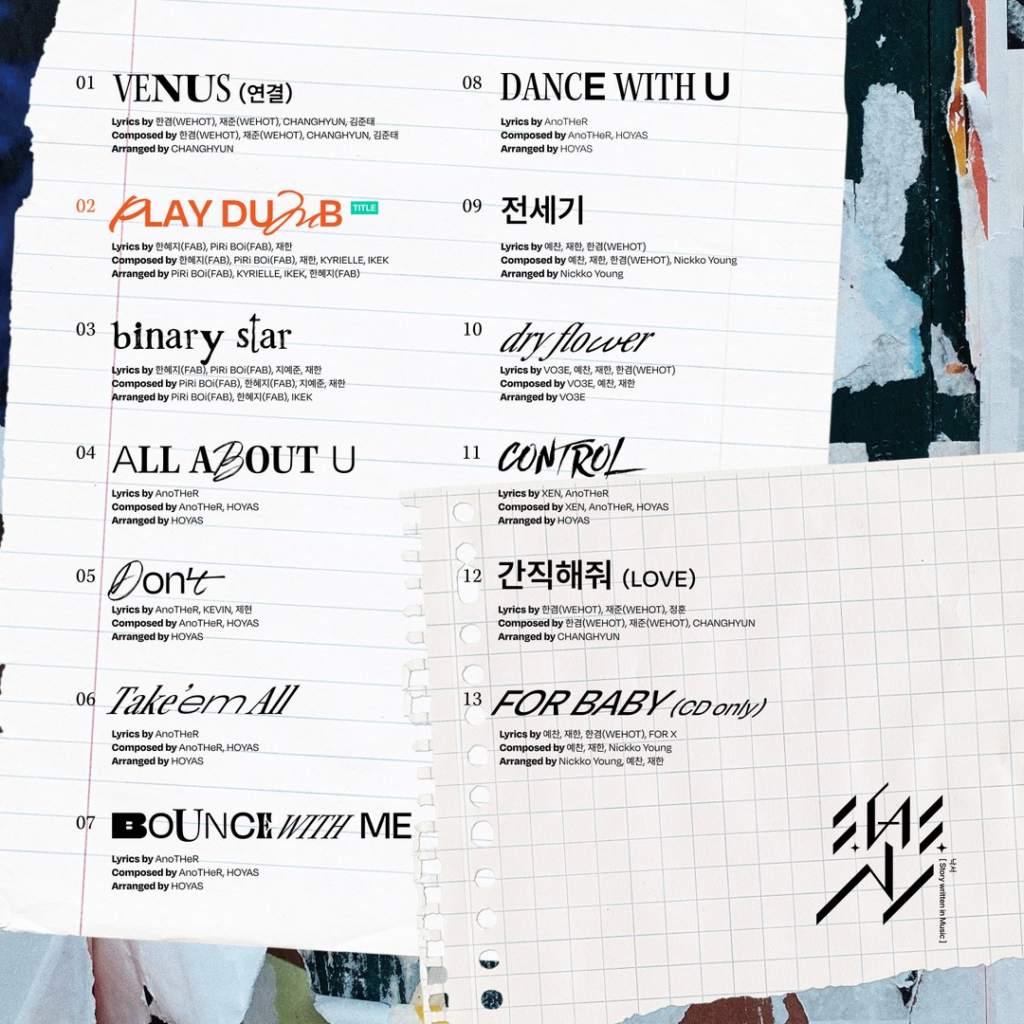 Image credit: @omegax_official
Apart from Hangyeom, other OMEGA X members were also involved in the process of producing various songs on their albums.
Out of the 13 songs in their recent album, 8 of them were co-produced by the members Jehyun, Kevin, Jaehan, Yechan and XEN.
---
8. Their fan song For Baby includes lyrics written by their fans
---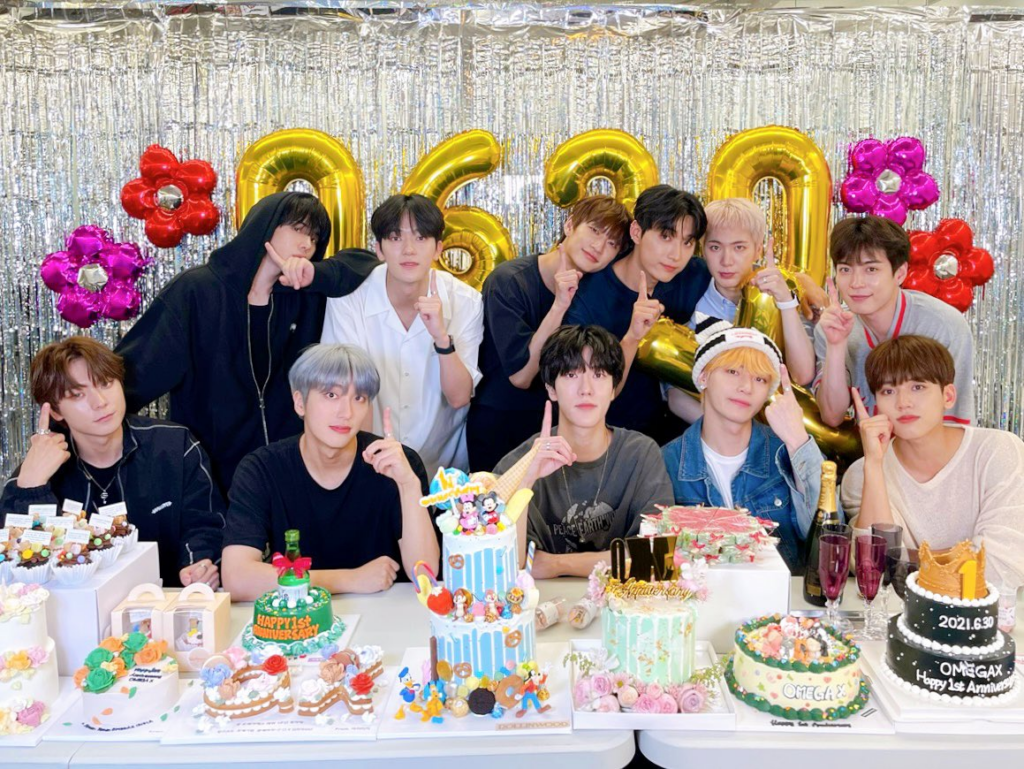 Image credit: @OmegaX_official
OMEGA X is known for their love for their fans. Despite their busy schedule and world tour, they continued to shower fans with livestreams and regular Instagram post updates.
In their 1st full album 樂서 Story Written In Music, they dedicated a song titled For Baby to their fans. OMEGA X's fandom is called FOR X and it is pronounced as 프엑기 (po-aegi), which translates to "for baby" – hence the title of the song.

Image credit: @OmegaX_official
For Baby is special to the fans as the lyrics were co-written by the members with inputs from their fans. In a V Live broadcast held by Jaehan and Yechan, they asked fans for lyric recommendations, and some of these lyrics were picked and included in the song.
---
9. Had their first world tour just 1 year after their debut
---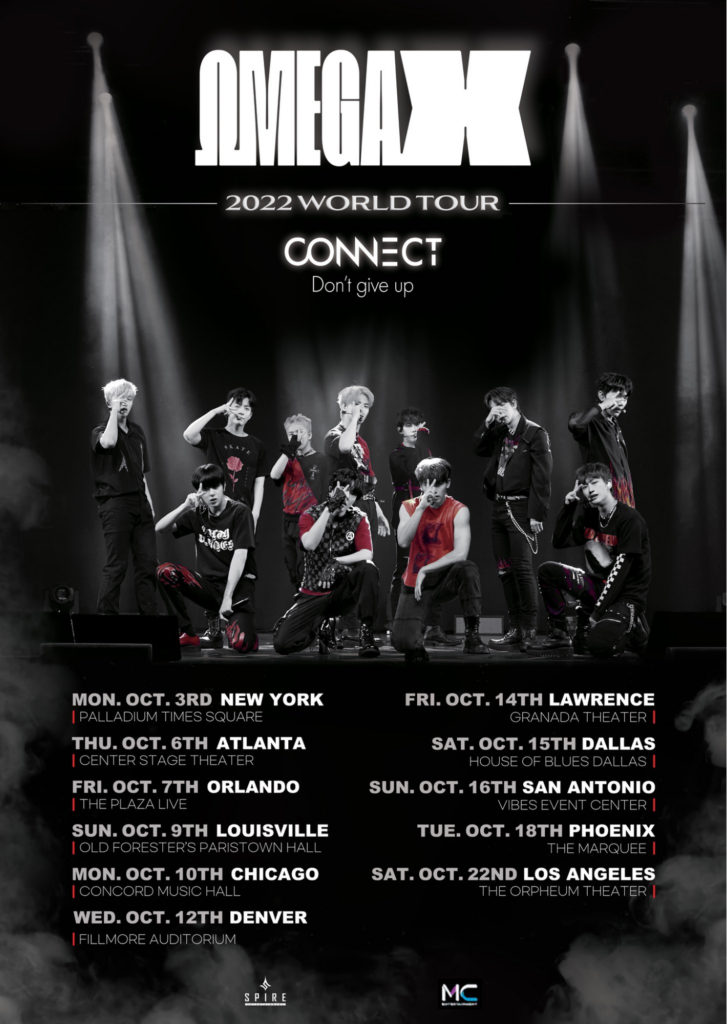 Image credit: @OmegaX_official
OMEGA X debuted on 30th June 2021 and in just a little over a year after their debut, they announced their 2022 World Tour schedule, which included 5 cities in Latin America, and 14 cities in North America.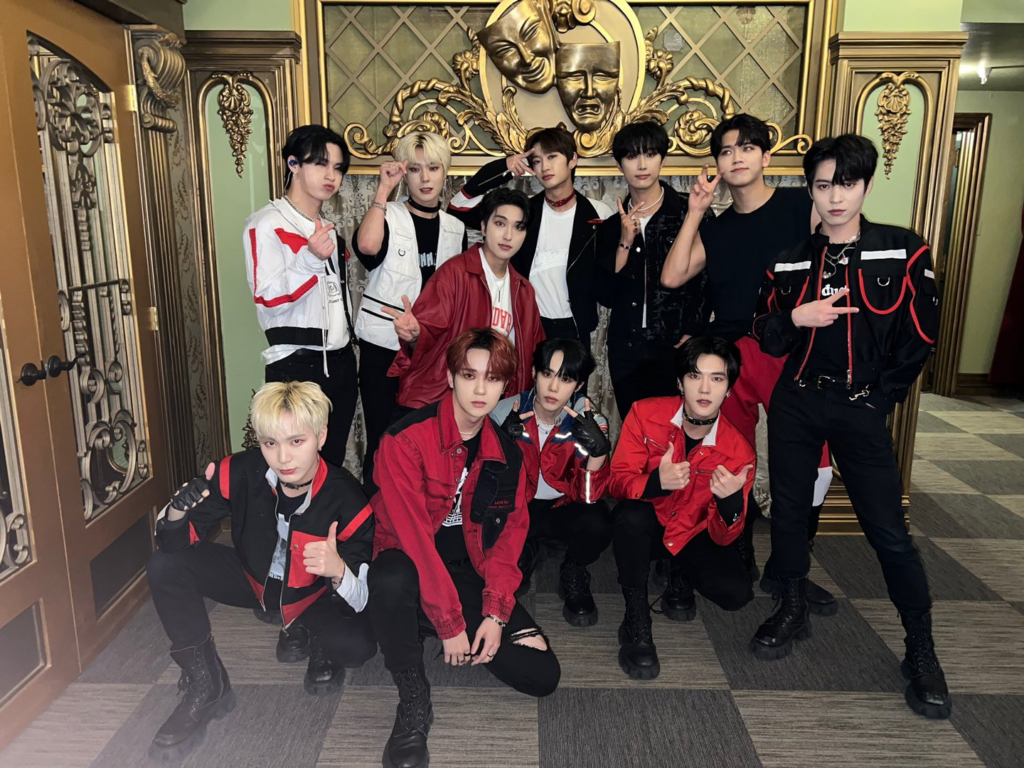 Image credit: @OmegaX_official
OMEGA X's 2022 world tour officially started on 16th September 2022 in Guadalajara city, and it lasted for over a month and ended in Los Angeles. This was where the infamous abuse video was filmed and documented. 
OMEGA X was also allegedly left stranded in Los Angeles as their flights back to South Korea were cancelled by their company SPIRE Entertainment. As a result, the members were left with no choice but to purchase their own flight tickets back. Despite enduring a difficult period abroad, they greeted their fans at the airport with smiles on their faces.
---
10. Jaehan & Yechan played lead roles for the BL drama A Shoulder To Cry On 
---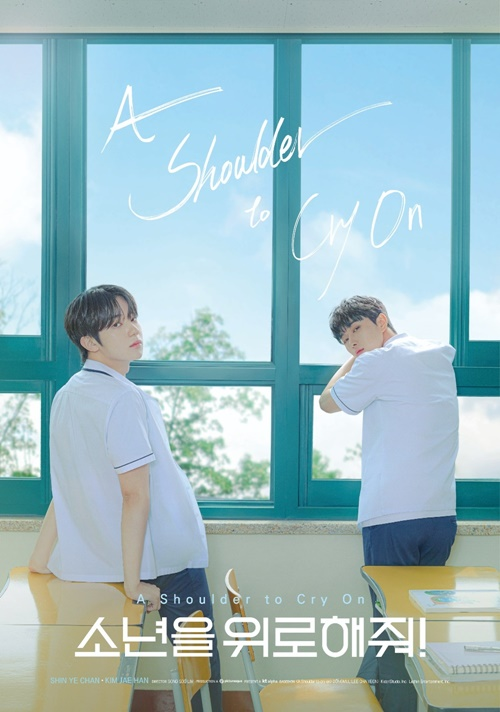 Image credit: Spire Entertainment
Members Jaehan and Yechan also proved their acting chops in a BL (Boys' Love) drama A Shoulder To Cry On. The drama is adapted from a webtoon of the same name, and it focuses on the love story between the two male students. 
Jaehan played the role of Lee Da Yeol, who is working towards his dream of becoming a professional archer. Yechan took on the role of Jo Tae Hyun, who is one of the popular students in school but hides an emotional past.
The drama was scheduled to air in November 2022, but it is currently put on hold due to the ongoing controversy. 
---
OMEGA X, a diamond in the rough
---
There are no words that could possibly put a label to the predicament OMEGA X has had to endure. But with utmost hope, we believe that the years of training and chasing their dreams will not be in vain. Justice is by their side, and so are countless people, as well as their fans, in the aftermath of the controversy. Here's to seeing them onstage again with healthy minds and happy hearts.
Also check out:
---
Cover image adapted from: @OmegaX_official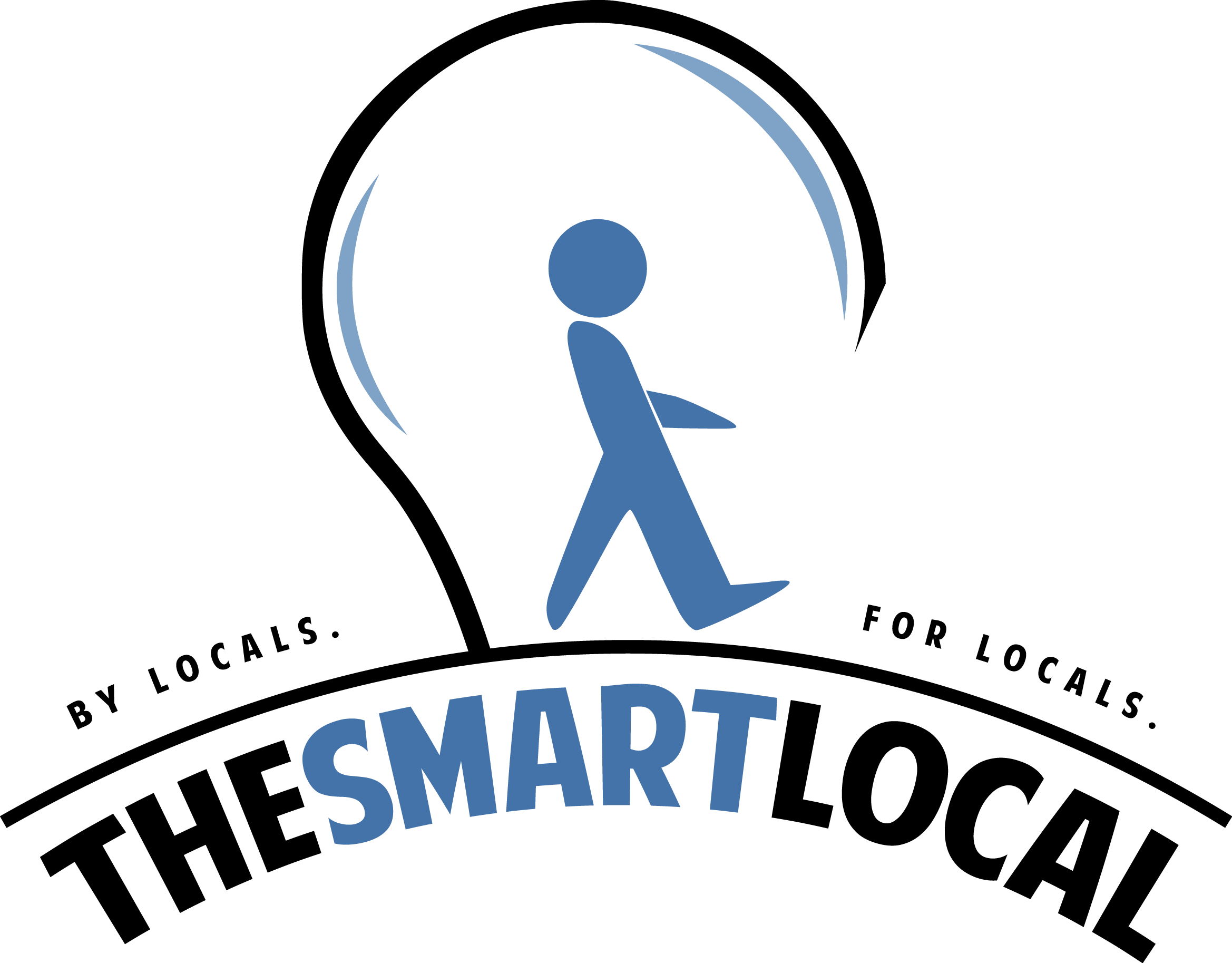 Drop us your email so you won't miss the latest news.