Blue Leaf in Cheongju
---
Cuttlecore – an aesthetic that embraces architecture with an eclectic mix of styles – is all the hype nowadays, and Blue Leaf is a cafe that perfectly embodies that trend. Sanrio collectibles and teddy bear-shaped cream cakes are only the tip of the iceberg of what this Y2K-inspired cafe has to offer. 
---
Props cafe with a Y2K aesthetic 
---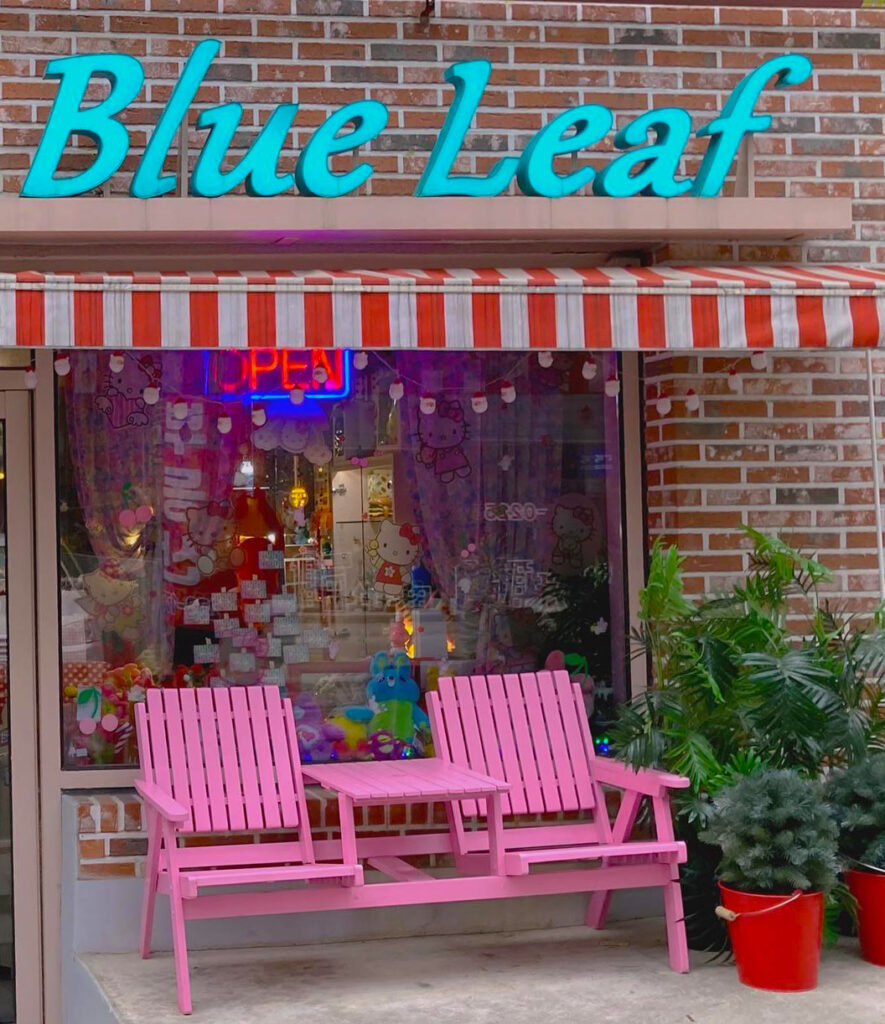 Image adapted from: @km._.0410 via Instagram 
From the outside, Blue Leaf looks like a classic, old-school American cafe with a red and white awning. Reminiscent of an American diner, might we add.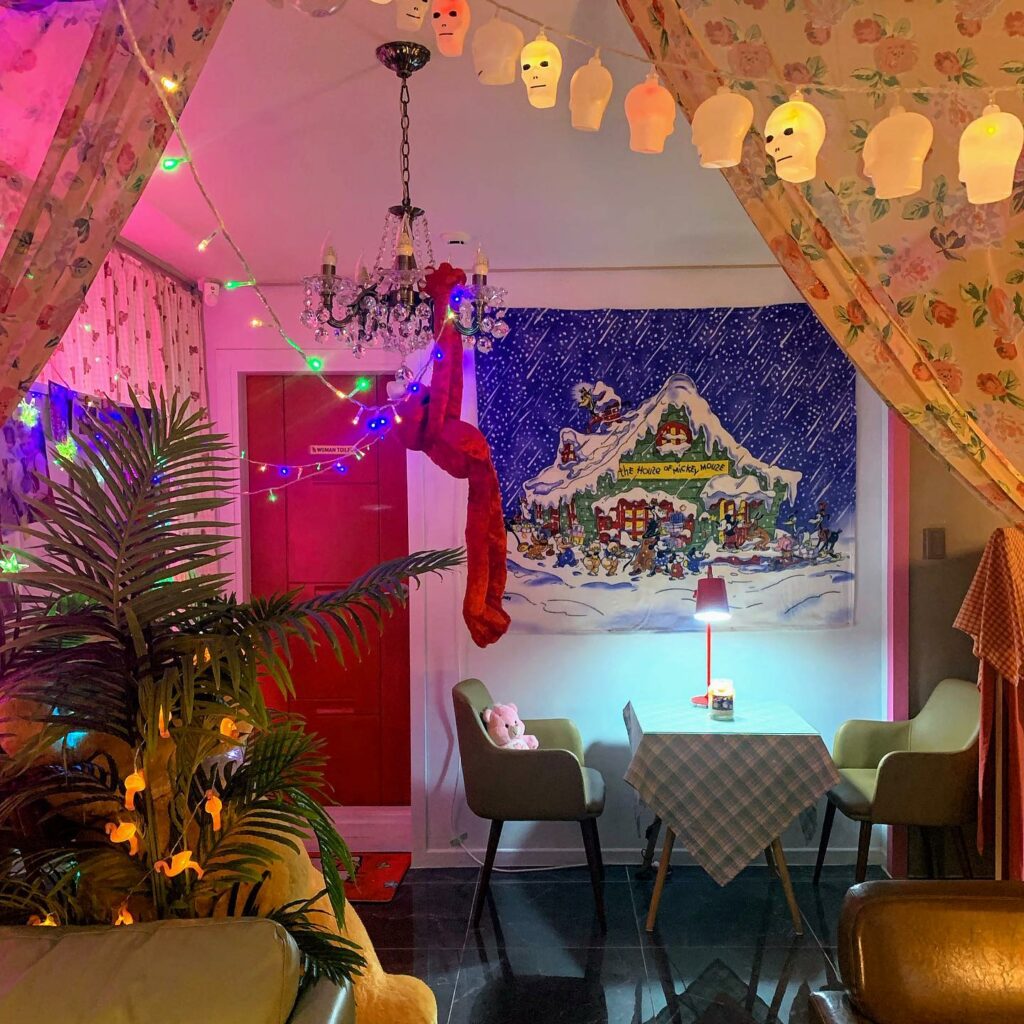 Image credit: @lucreziasgarriglia via Instagram 
When you enter, you will realise that the explosion of colours and patterns that decorate the cafe is its highlight feature: from the pastel soft toys that litter every corner to the tablecloths and curtains with various designs.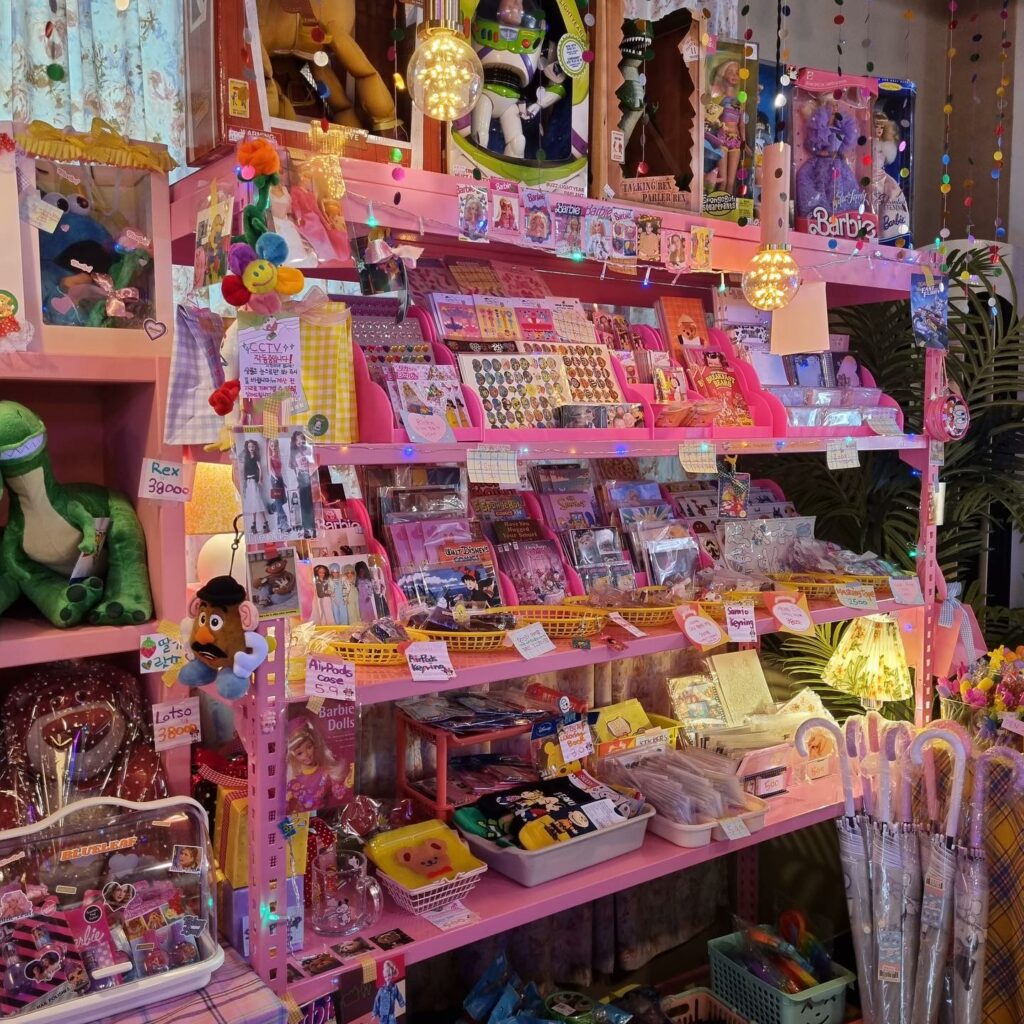 Image credit: @dan.e_bodyprofile via Instagram 
Blue Leaf is greatly inspired by the Y2K aesthetic and its interior can be described as a high schoolgirl's dream bedroom from a chick flick movie.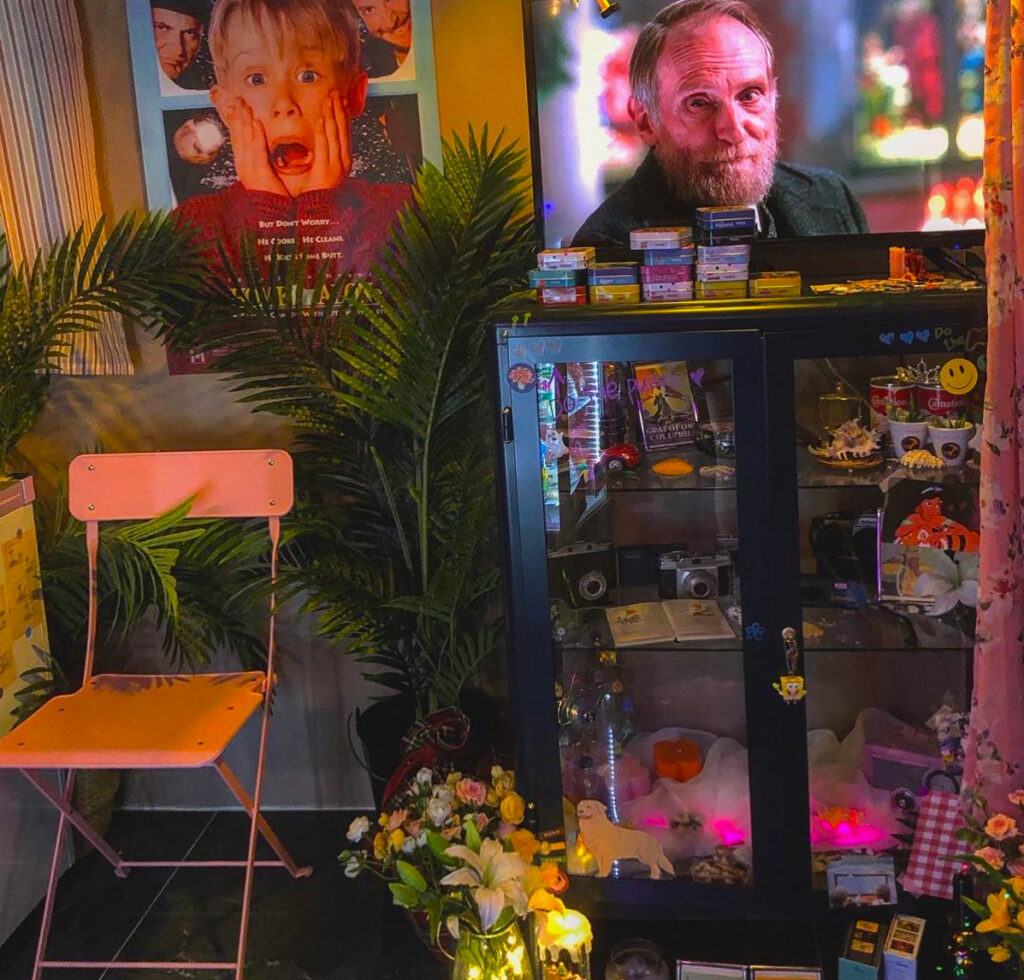 Image adapted from: @0l5l8 via Instagram 
If you are interested in collecting old toys, you'll be delighted to know that the cafe also has limited-edition collectible toys on display and up for sale. 
---
Cutlery that looks like they popped out from a thrift store
---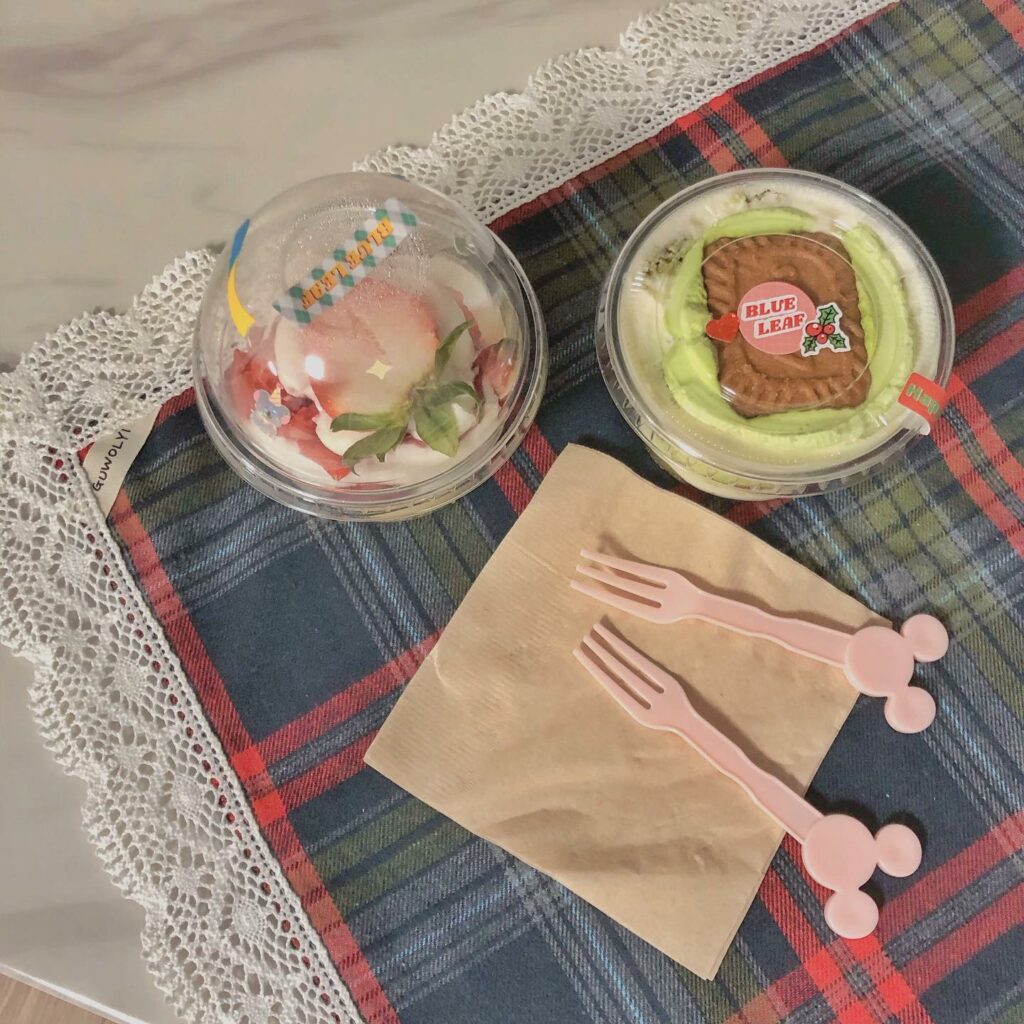 Image credit: @guwolyi via Instagram 
The Y2K aesthetic the cafe adopts remains consistent even with its choice of cutlery.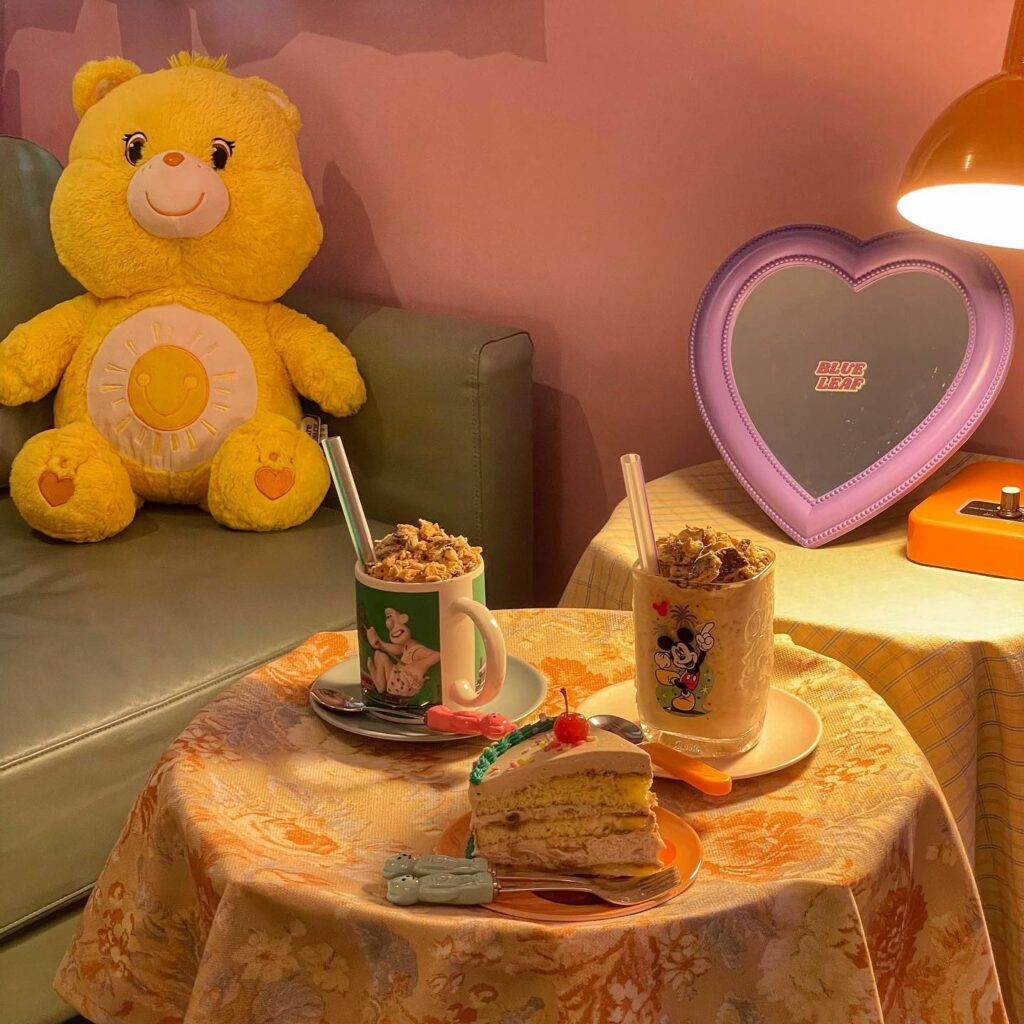 Image credit: @ji_chaeng via Instagram 
Menu items are served on interesting-looking utensils that perfectly match the vibes of the rest of the cafe.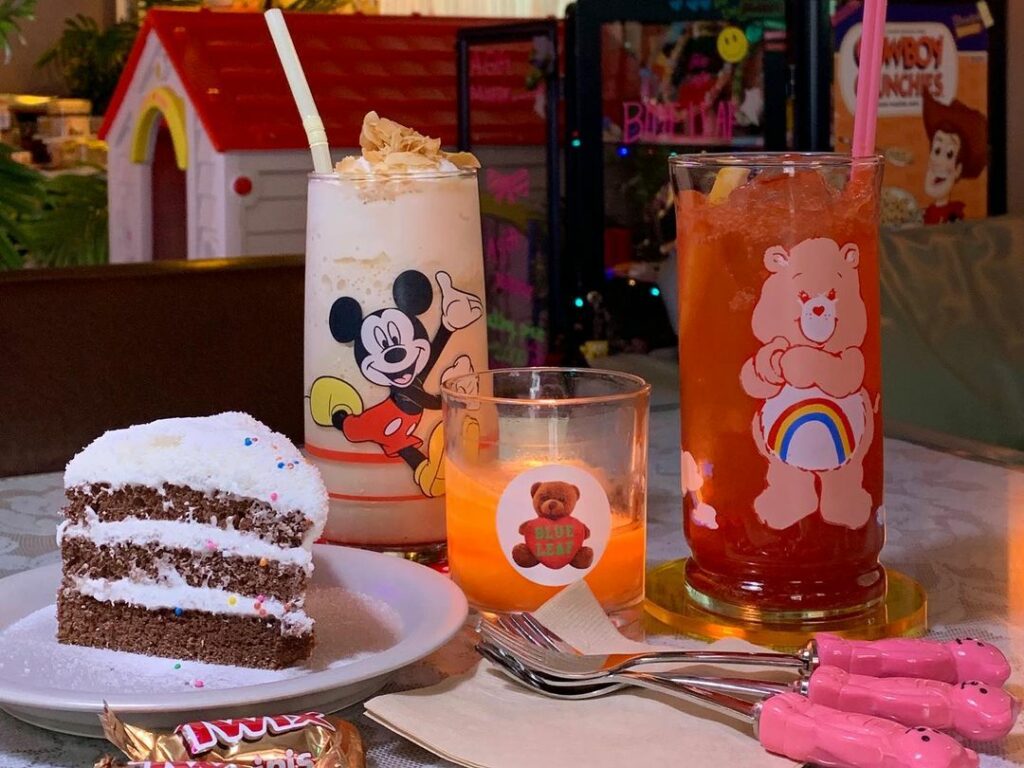 Image credit: @nyamnyam.ing via Instagram 
For instance, drinks are served in mugs and glasses with designs of iconic cartoon characters, such as those from Disney and Pixar.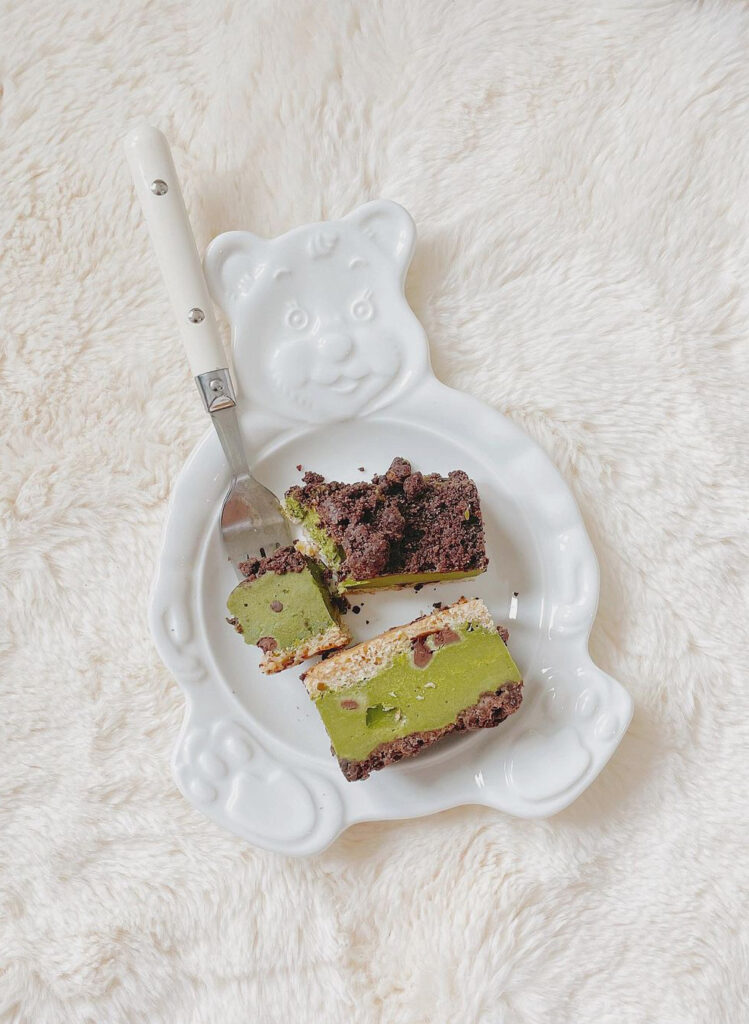 Image adapted from: @cozy._.s2 via Instagram 
There is a variety of plates used, ranging from pastel-coloured ones to those with Barbie designs. Not forgetting the popular teddy bear-shaped plate that is the perfect size for a generous serving of cake.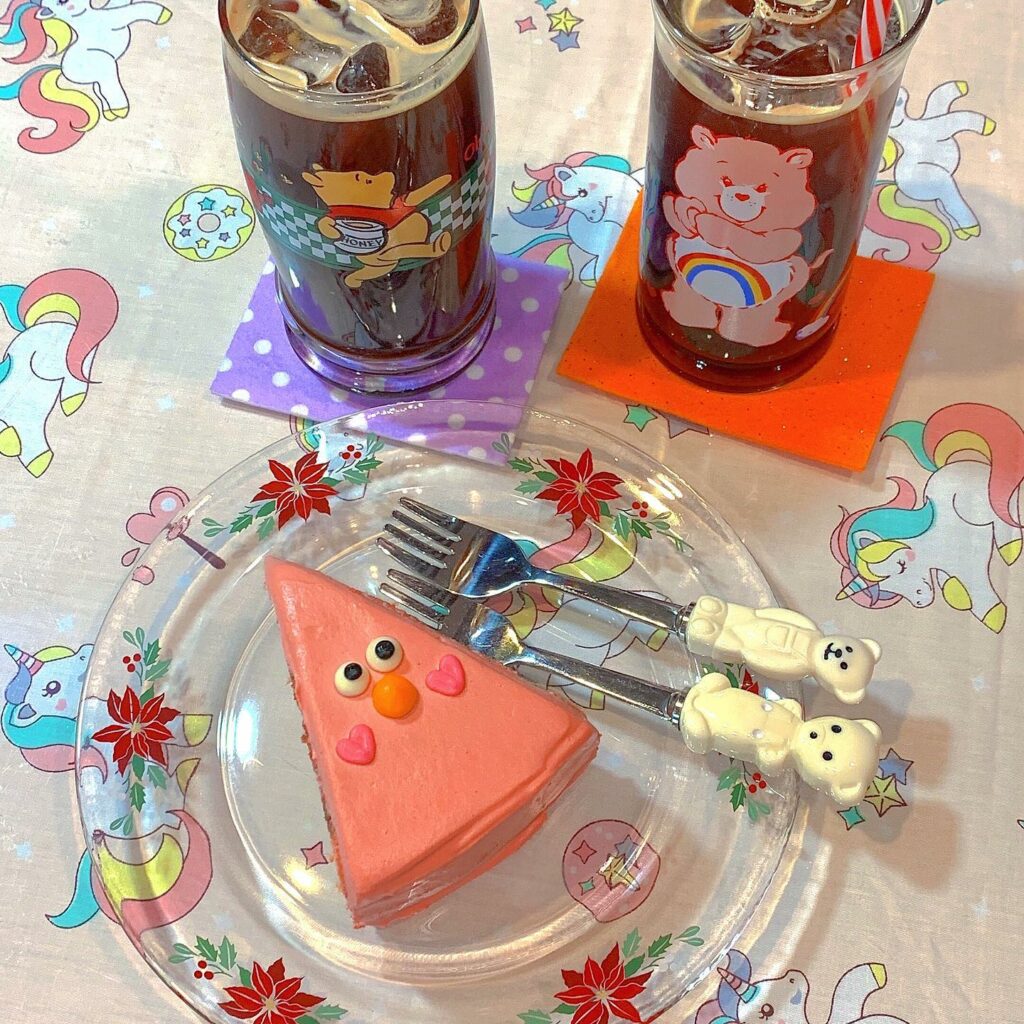 Image credit: @blueleaf_cafe via Instagram 
---
Getting to Blue Leaf
---
Concept cafes are a dime a dozen in South Korea, but Blue Leaf, with its Y2K-inspired setting that will transport you back in time, is definitely worth a visit for those who are feeling a little nostalgic now that we're moving into the halfway mark of the 2020s.
Get to Blue Leaf by taking the high-speed rail to Osong Station and exiting by Exit 7. Board bus number 511 and alight in 25 stops, at bus stop Chungbuk National University. Walk for 3 minutes and you will reach Blue Leaf cafe.
Address: 1F, 15 Naesu-dong-ro 55beon-gil, Heungdeok-gu, Cheongju-si, Chungcheongbuk-do
Opening hours: Mon-Sat 11.30am-7pm (Closed on Sundays)
Contact: 10-7609-9424
For more interesting cafes to visit, you can check out Cafe Neige, a cafe that looks like a Scandinavian cabin in the forest, Dongyang Bakery Cafe, a massive cafe in Incheon with Korea's top bakers and baristas, and Liebevoll, a cottagecore cafe with pugs and cherry blossoms. Also, Hyuga Cafe that was converted from BTS's old dorm room and Pie In The Shop, a cafe with hot-off-the-stove pies might tickle your fancy. Or, hit up these 8 pocha streets in Seoul to drink soju like you're lead of a K-drama.
---
Cover image adapted from: @lucreziasgarriglia via Instagram, @jang_gun._.12 via Instagram, @blueleaf_cafe via Instagram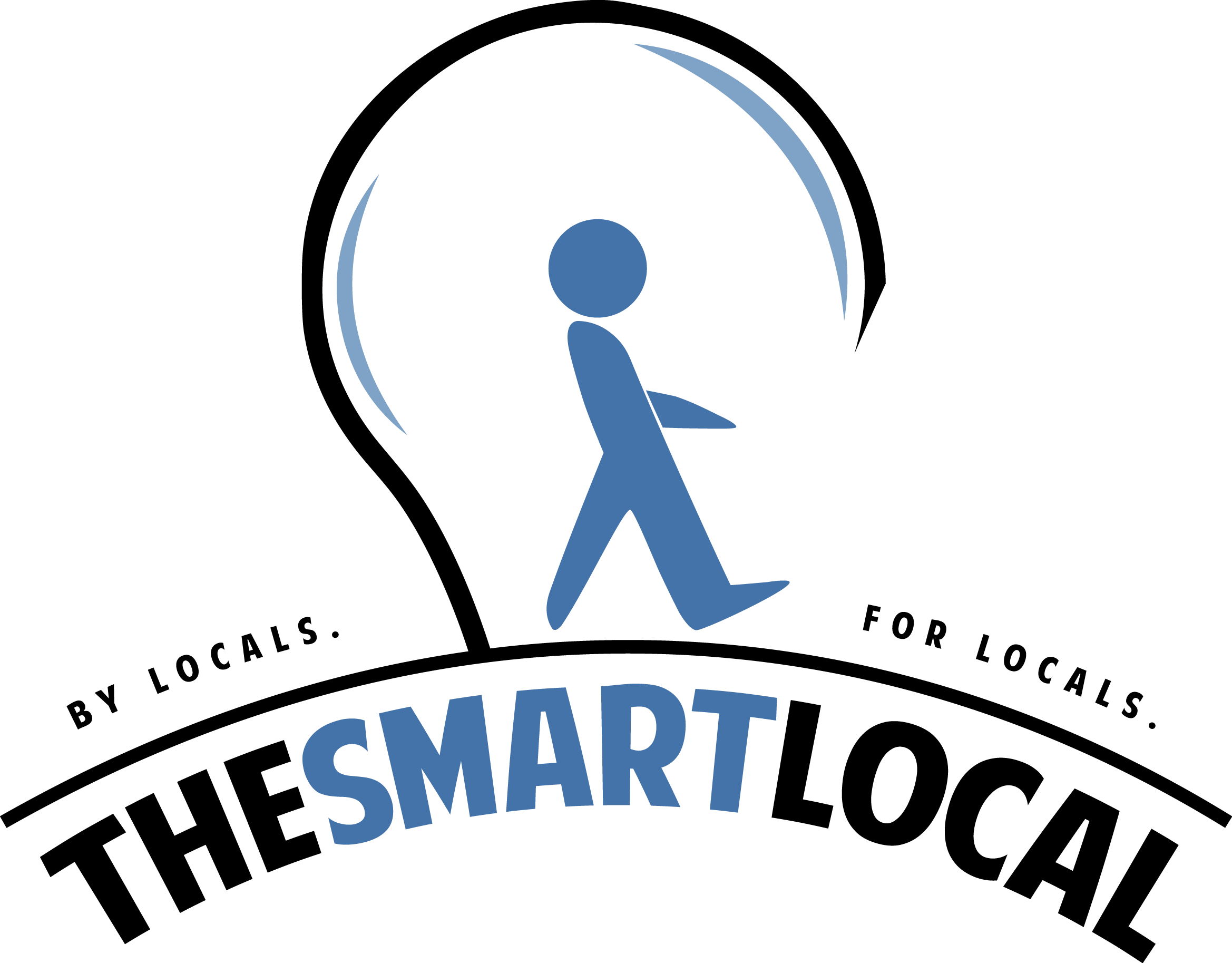 Drop us your email so you won't miss the latest news.