Korean variety shows
---
If Running Man is still the only Korean variety show you know of, you're in dire need of our hand-picked list of variety shows. Better still, they're sorted into six categories – games, music, reality, healing, food, and talk shows.
---
Games 
---
1. Sixth Sense
---

Image credit: tvN 
Sixth Sense is a two-season variety show that mostly involves mind games. The first season aired in 2020, while the sequel was released in 2021.
In every episode of Sixth Sense, there is a guest who is known as the Sixth Man. The guest has to work closely with the cast members to find out which is the fabricated set-up among the three places or people they visit by using their sixth senses.
As a reward, one gold persimmon will be given to the cast members who manage to make the correct guess. Those who make the most accurate guesses will be given a huge prize at the end of each season.
You can watch a snippet of Sixth Sense here:
Video credit: tvN D ENT
---
2. 2 Days & 1 Night 
---

Image credit: KBS
With a total of four seasons, 2 Days & 1 Night is one of the most popular and longest-running Korean variety shows today. Although there were many changes in the cast member line-up throughout the seasons, the theme of the show remains the same.
The first season aired in 2007, while the first broadcast of the current season aired in 2019. 
2 Days & 1 Night is centred on games and travelling within South Korea, where numerous hidden gems ranging from offshore islands to rural villages are introduced to the audience.
During the two days and one night of filming, members are given a series of games and missions to complete. They must win in order to obtain meals and better accommodation compared to those who lose the games.
Those who fail to complete a mission or lose a game could be given punishments such as jumping into an icy lake in the middle of winter.
Get a glimpse of 2 Days & 1 Night here:
Video credit: KBS Entertain
---
3. Problem Child In House
---

Image credit: KBS
If you're a fan of quiz shows, Problem Child In House might just be the perfect show for you.
This show is led by five hosts and different guests in every episode. They're given 10 trivia questions that cover a variety of topics, such as history, general knowledge, current issues, and even social media trends.
Problem Child In House is filmed on a rooftop, and the hosts and guests are not allowed to leave the premises until they get the correct answers for all 10 questions without the help of the Internet.
Here's a short clip of Problem Child In House: 
Video credit: KBS Entertain
---
4. New Journey To The West
---

Image credit: tvN
New Journey To The West is about completing a set of missions to receive dragon balls.
The missions can be as ludicrous as being tasked to hide a durian, or making kimchi in the middle of the night. However, no matter how ridiculous the task, the members must complete their missions in order to collect seven dragon balls. Those who have successfully collected the dragon balls will have their wishes granted.
Here's a hilarious clip of the members trying their best to succeed in a game:
Video credit: tvN D ENT
---
Music
---
5. Begin Again
---

Image credit: JTBC
Featuring musicians and singers who pursue different genres of music, Begin Again is a music variety show that heals weary souls with top-notch busking performances.
Prior to the Covid-19 pandemic, the cast of Begin Again would go on road trips to countries such as Italy, France, Ireland, and Germany. Now, they perform in South Korea in front of a small audience. 
Begin Again currently spans four seasons and is loved by a wide audience thanks to the comforting and soothing vibes of this music variety show.
You can watch one of the most iconic and moving performances here:
Video credit: Beginagain 비긴어게인
---
6. The Masked Singer 
---

Image credit: MBC
As the title suggests, The Masked Singer is a singing competition among celebrities whose identities are masked. These celebrities include singers, rappers, actors, and even music producers.
Singers have to wear gloves and a mask to completely cover their faces and bodies. That way, the panel of judges can't tell their identities. The singers are only revealed when they're eliminated or win the round.
Check out BTS' Jungkook in The Masked Singer here:
Video credit: 엠뚜루마뚜루 : MBC 공식 종합 채널
---
7. Amazing Saturday 
---

Image credit: tvN 
In Amazing Saturday, the cast can either guess the lyrics of a song correctly and be rewarded with mouth-watering food, or fail to guess the lyrics and have their food eaten by a mukbang YouTuber called Haetnim.
The excitement of this guessing game is amplified by a weekly concept, which allows the cast to dress up in flamboyant outfits according to that week's theme.
Every week, guests are invited to participate in the show alongside the cast. Notable guests who were featured in Amazing Saturday include BLACKPINK's Rosé and Jisoo, and actors Lee Dong-wook and Choi Woo-shik.
You can watch BLACKPINK's Rosé's cute chemistry with Hyeri here:
Video credit: tvN
---
8. I Can See Your Voice
---

Image credit: Mnet 
I Can See Your Voice is exactly what the title suggests. Instead of hearing the six contestants' voices, the guest has to see and make a judgement call as to whether the contestant is good at singing.
The first round is called the "Lip Sync Challenge". During this round, the six contestants must lip sync to a song pre-recorded by them. This is usually done with plenty of practice prior to the filming.
Next, the guest will be presented with some clues pertaining to the contestants. Some hints suggest that they're good at singing, while others might be fabricated.
Finally, the guest is given 30 seconds to interrogate the contestants. By this round, only two singers remain, and the guest has to pick one singer to perform onstage with.
Watch the compilation video of some of the best performances here: 
Video credit: Mnet TV
---
9. Sea Of Hope 
---

Image credit: JTBC
When there's music by the sea with good food and drinks, there's nothing more you could possibly wish for.
Sea Of Hope is a healing variety show that provides the audience with comfort. This show isn't only a treat for your ears, but also your eyes – it features celebrities such as Lee Dong-wook, Kim Go-eun, SHINee's Onew, and AKMU's Su-hyun.
Enjoy the astounding performance of SHINee's Stand By Me here:
Video credit: 바라던 바다
---
Reality 
---
10. Hangout With Yoo
---

Image credit: MBC
Hangout With Yoo initially began as a casual show to observe the daily life of Korea's top host, Yoo Jae-suk. But the producer of the show decided to develop the concept further by getting Yoo Jae-suk to dip his toes into different occupations and industries.
In this reality show, you get to see Yoo Jae-suk doing his best to pick up a variety of skills such as singing, playing instruments, and even dancing.
The success of this show has led to the execution of several loosely related projects, such as the debut of Refund Sisters. The Refund Sisters is a girl group comprising Lee Hyo-ri, Jessi, Uhm Jung-hwa, and MAMAMOO's Hwasa.
Watch Yoo Jae-suk with the Refund Sisters here:
Video credit: KOCOWA TV
---
11. I Live Alone
---

Image credit: MBC
I Live Alone features what the day-to-day life of celebrities look like. In order to make a guest appearance in this show, the celebrities must fulfil one condition: living alone.
From personal recipes to hobbies, this reality show gives you a glimpse into the unfiltered lives of celebrities such as actor Ahn Bo-hyun, 2PM's Jun-ho, and MAMAMOO's Hwasa.
Watch the funny daily life of SHINee's Key with his dogs here:
Video credit: 엠뚜루마뚜루 : MBC 공식 종합 채널
---
12. The Manager (Omniscient Interfering View) 
---

Image credit: MBC
More often than not, celebrities are the ones in the spotlight while their managers hustle off camera. But that's not the case in The Manager. 
As the title suggests, managers are filmed alongside the celebrities that they take care of. We get a closer look at the responsibilities they shoulder, as well as their relationship with celebrities.
This reality show gives us an insight into how behind every successful celebrity is a persevering manager.
Check out soloist Jeon Somi's relationship with her manager here:
Video credit: 엠뚜루마뚜루 : MBC 공식 종합 채널
---
13. On & Off
---

Image credit: tvN 
Have you ever wondered what celebrities are like when they're not performing? If so, On & Off might provide some answers for you.
In this reality show, celebrities share their public and private moments, and viewers get to see the contrast between their working days and free time. "On" refers to their professional lives, whereas "off" represents their private lives behind the scenes.
The first season aired in 2020, and the second season was released in 2021. 
Here's a clip of how EXID's Hani unwinds during her free time:
Video credit: 디글 :Diggle
---
Healing 
---
14. Hyori's Homestay
---

Image credit: JTBC
With a total of two seasons, the star of Hyori's Homestay is the guest house owned by Lee Hyori and her husband, Lee Sang-soon.
The two invite both celebrities and non-celebrities alike to stay at their guest house located in Jeju, in hopes of providing respite from the hustle and bustle of city life. 
The first season of Hyori's Homestay was such a hit that there were close to 160,000 guest applications in less than a week.
Watch IU as a guest in season one of Hyori's Homestay here:
Video credit: JTBC Voyage
---
15. Three Meals A Day
---

Image credit: tvN
Three Meals A Day is about cooking meals from scratch with the ingredients that are found at the filming location, which typically happens to be fishing or rural villages.
The villages are situated in far-flung provinces such as Gangwon-do and Jeollabuk-do.
Actors Nam Joo-hyuk and Ok Taec-yeon appeared as part of the main cast in 2016 and 2014 respectively.
There was even a season titled Three Meals A Day: Doctors dedicated to the cast of Hospital Playlist. 
You can watch their adorable chemistry and mukbang here:
Video credit: tvN
---
Talk Shows
---
16. Yoo Quiz On The Block
---

Image credit: tvN
Yoo Quiz On The Block is an insightful and meaningful talk show led by Yoo Jae-suk and Jo Se-ho. 
The hosts sit down and converse with guests from all walks of life. Although the majority of guests are non-celebrities, there are times when celebrities such as actors and athletes are invited to the show. For instance, global star Jung Ho-yeon in Squid Game made her appearance on the show in 2021.
You can watch the video here:
Video credit: tvN D ENT
Each episode of Yoo Quiz On The Block follows a theme or topic such as "Skilled physicians, those who open people's minds", and "Are there benefits?" Approximately four guests are invited to share their experiences in relation to the topic. 
Like most Korean variety shows, Yoo Quiz On The Block brings laughter and smiles to viewers. But heartbreaking experiences of grief and loss are shared as well.
You can watch how a police officer saved a young woman from dating violence here: 
Video credit: 샾잉 #ing
---
17. Love Naggers
---

Image credit: KBS joy 
Based on real-life dating experiences, Love Naggers is a talk show featuring five panel members who discuss diverse relationship concerns and dilemmas faced by couples in Korea.
While some relationship concerns are absurd and hilarious, other dilemmas lead to a complex debate as issues such as cheating and obsession are involved. 
The panel members share their personal thoughts pertaining to each relationship issue, and they judge whether an individual should fight for the relationship or recognise the red flags and leave immediately. 
Take a glimpse of Love Naggers here:
Video credit: KBS N
---
Food 
---
18. Youn's Kitchen
---

Image credit: tvN
Youn's Kitchen is a food and travel reality show filmed abroad in locations such as Spain and Lombok, an Indonesian island near Bali.
Prior to running a pop-up restaurant for a few days in a foreign country, veteran actress Youn Yuh-jung developed a menu based on her meeting with Lee Won-il, a Korean chef, and Hong Seok-cheon, a restaurant owner.
In season one, Youn Yuh-jung came up with three main dishes using bulgogi (marinated beef or pork): bulgogi burger, bulgogi rice, and bulgogi noodles. As the season progressed, new dishes such as ramyeon and fried dumplings were added to the menu. 
In the following season, Youn Yuh-jung decided on bibimbap (mixed rice) as the central theme. There were a total of three dishes – the classic vegetable bibimbap, spicy pork bibimbap, and bulgogi bibimbap.
However, the spicy pork bibimbap was removed from the menu at the beginning of the season and replaced with Korean fried chicken. Other dishes, such as kimchi fried rice and japchae (stir-fried noodles), were also added to the menu.
Check out the customers' reaction to Youn Yuh-jung's ramyeon here:
Video credit: tvN D ENT
---
19. Stars' Top Recipe At Fun-Staurant
---

Image credit: KBS
Stars' Top Recipe At Fun-Staurant is no ordinary cooking show – it's a cooking battle show between Korean celebrities.
Each round adheres to a theme, and participants must follow the theme when they come up with a new recipe. The themes can range from using specific ingredients such as prawns and kimchi, to including flavours such as spicy and sweet. 
The participants have to carry out their own research before developing a creative recipe that's not only easy for the viewers to follow, but will also be appetising and delicious.
Finally, the participants will introduce their dishes to a panel of chefs, who will then judge and announce the winner of each round.
Celebrities who win the battle get to experience their dishes being sold in CU, also known as one of the most popular convenience store chains in Korea. This allows the public to try out the dishes, and the profits will be donated to charities. Talk about killing two birds with one stone!
You can watch how the cooking battle unfolds here:
Video credit: KBS 한국방송
---
20. Baek Jong-won's Alley Restaurant
---

Image credit: SBS
Baek Jong-won's Alley Restaurant focuses on one objective: revive Korean restaurants located along alleys.
You can easily find handfuls of restaurants along any alley in Korea. But many of these restaurants struggle to make ends meet due to several reasons, such as a less-than-ideal location or rising competitors in the vicinity.
Baek Jong-won, one of the most famous celebrity chefs in Korea, visits these restaurants to evaluate what can be done better in order to save the owners from bankruptcy or closing down the store.
You can watch how the show is run here:
Video credit: 스브스 예능맛집
---
Korean variety shows that will make you laugh & learn
---
These 20 shows span a variety of themes and objectives. More importantly, they evoke a variety of emotions that will not only make you laugh out loud, but also shed a tear or two. Besides, watching Korean variety shows is one of the most fun yet effective ways to pick up the language and culture!
Also check out:
---
Cover image adapted from: JTBC, tvN and KBS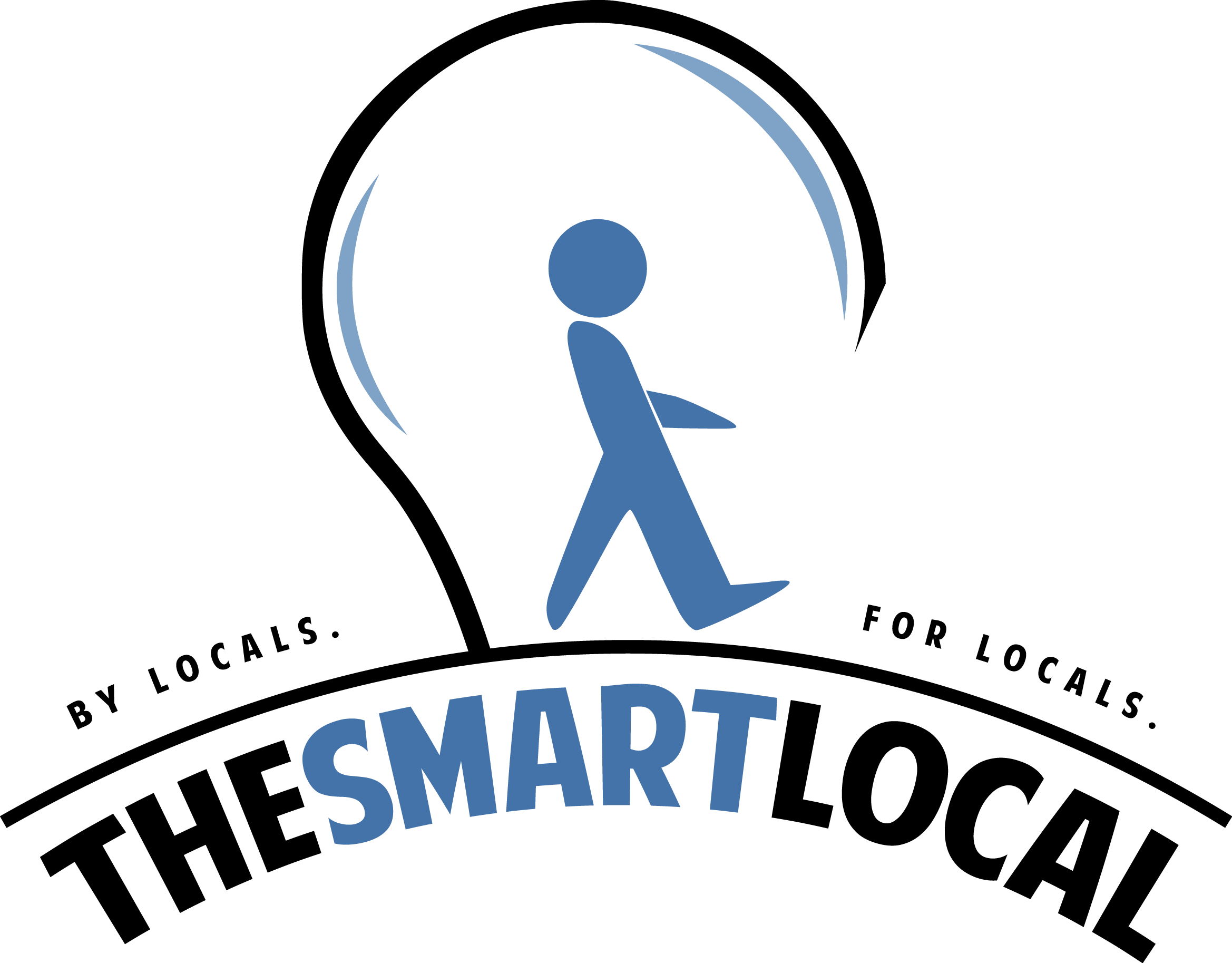 Drop us your email so you won't miss the latest news.