Squid Game season 2
---
On 8th November, Director Hwang Dong-hyuk personally shared the good news that there will be a season 2 of Squid Game. The filming and release dates have yet to be confirmed as the director is still in the midst of brainstorming, but fans are already anticipating the grand arrival of Squid Game season 2.
Please note that this article includes spoilers – you should watch the series before reading this if you want to avoid spoilers.
---
1. Lee Jung-jae is confirmed to appear in Squid Game season 2 
---

Image credit: @from_jjlee
Director Hwang confirmed that he will be directing the sequel to Squid Game after much consideration. He shared that he has no choice but to produce season 2 of Squid Game due to the overwhelming demand and love from viewers all over the world.
He added that Lee Jung-jae, who played Gi-hun, will return in the next season. It is currently in the beginning stages of planning, and Director Hwang vaguely hinted that Gi-hun will do something for the world.
Thanks to the mind-blowing success of Squid Game, Lee Jung-jae said that he is looking forward to playing the role of Gi-hun again. However, he stated that it's difficult to predict how the character will be portrayed in the upcoming season.
The first season of Squid Game was a quantum leap for Netflix Korea, and this inevitably put an immense amount of pressure and burden on Director Hwang. While it's a long wait till the sequel is released, we anticipate the return of Lee Jung-hae with an eager heart.
---
2. Gi-hun's red hair could be a hint that he will return as a worker
---

Image adapted from: Netflix
In the final episode of Squid Game, Gi-hun unexpectedly dyes his hair red. According to a fan theory based on colour symbolism, red represents the workers, managers, and soldiers, whereas blue represents the players. This is because the participants dress in green gym clothes, while the soldiers wear hot pink uniforms. 
This fan theory also references the ddakji game, where two players try to flip each other's folded paper tiles. In the first episode of Squid Game, Gi-hun engages in several rounds of the ddakji game. Prior to playing the game, he is given the option to choose between a red folded paper tile and a blue folded paper tile.
Some viewers speculated that Gi-hun joined Squid Game as a player because he chose the blue folded paper tile. Had he gone for the red folded paper tile instead, he might have joined as a worker.
Based on the fan theory, Gi-hun's flaming red hair could be a sign of his return as a worker in the next season. This speculation could align with what Director Hwang has in store for Gi-hun!
---
3. The undercover police is most likely alive
---

Image credit: @netflixkr 
Jun-ho, the police officer who infiltrated the games as a worker, is believed to be alive despite being shot by his brother, the front man.
Although the front man's morality can be questioned, it's difficult to deny his affection for Jun-ho. Taking this into account, it's unlikely that he would have fatally shot his brother with his own hands. 

Image adapted from: Netflix 
Another clue that supports the theory that Jun-ho is still alive is the placement of his bullet wound. If you look closely, he was shot in his left arm, near his shoulder. This seems to be a deliberate move as the front man knows that if he doesn't shoot Jun-ho, his brother would most likely be killed by Oh Il-nam, the mastermind of the grisly games.
Hence, shooting his brother in the arm was the best he could do to save him.
If Jun-ho is alive, it's highly possible that he will appear in season 2 of Squid Game. Perhaps he will work closely with Gi-hun to expose the merciless and inhumane agenda of the mastermind and the VIPs. 
---
4. The cast we hope to see next season
---

Image adapted from: Netflix 
Gong Yoo's cameo appearance in the first and final episodes of Squid Game may have been brief, but he left a lasting impression on the audience with his suave and charismatic mien.
His role has potential for development in the second season, and we hope that Director Hwang brings him back to give us the answers to questions that are up in the air. Why did he smile at Gi-hun in the last episode after they shared an intense eye contact? Since Oh Il-nam is dead, will he continue working as a salesman? 
We're keeping our fingers crossed that Gong Yoo will make a comeback in the Netflix series as he recently collaborated with Netflix in an upcoming sci-fi drama titled The Silent Sea.

Lee Jung-jae on the left, Jung Woo-sung on the right.
Image credit: @tojws
Another actor we hope to see in season 2 of Squid Game is Jung Woo-sung. He is a top-tier veteran actor who has worked with big names such as Jo In-sung, Son Ye-jin, Ju Ji-hoon, and Han Hyo-joo.
On top of that, Jung Woo-sung and Lee Jung-jae have been best friends for more than two decades! If he were to be casted, the potential for bromance between the two would be sky high.
Even their Instagram handles show off their chemistry – Jung Woo-sung's username is @tojws, which means "to Jung Woo-sung, while Lee Jung-jae's handle is @from_jjlee, which means "from Jung-jae Lee".
The pair worked together in a popular film titled City of the Rising Sun (1999) in their 20s. They were portrayed as two friends who underwent struggles and overcame hurdles together.
It will be interesting to watch them act together in their 40s, and we can expect nothing less than a superb performance and a chemistry of high calibre.

Image adapted from: Netflix 
Finally, we can't leave the front man out from our Squid Game season 2 dream cast.
In episode eight, the identity of the front man was revealed for the first time. It turned out that Lee Byung-hun, a first-rate Korean actor, was hiding behind the mask.
Lee Byung-hun's return is on the cards as he is now in charge of holding the games following the death of Oh Il-nam. 
Also, there are many unanswered questions surrounding the front man. Why is he working as the front man despite becoming the grand prize winner in 2015? He is loaded, but why does he live in a goshiwon (cheap hostel)? 

Image adapted from: Netflix
When Jun-ho was looking through his brother's profile at the end of episode five, sharp-eyed viewers spotted that the front man used to work at the National Police Agency.
This raises an important and intriguing question we hope Director Hwang addresses in season 2 – Is the front man on a mission, just like his brother? 
---
5. Other Korean children's games that could appear in the show
---

Mal-ttuk-bak-ki
Image credit: @junoh.__.815
Mal-ttuk-bak-ki is a traditional Korean game that requires physical strength as it can easily wear you out. It's possible that Director Hwang will include this game in the next season because similar to the tug-of-war in episode four of Squid Game, mal-ttuk-bak-ki requires team effort, strategic planning, and tenacity.
This game is played between two teams, and the number of players is not fixed. There will be a leader to represent each team, and the game begins with the two leaders playing rock paper scissors.
The leader who loses will stand against a wall, while the remaining team members will bend down and place their heads between the groin or buttocks of the person in front. They will then hold both legs of the person in front to prevent themselves from collapsing. 
On the other hand, the leader who wins rock paper scissors gets to play the game with less exertion along with the team members. All they have to do is sprint, jump as high as possible, and land safely on the backs of those who are bent down.
It's important to be fast because it allows the players to sit as close as possible to one another. This way, every player gets sufficient space to sit on the back of the players who are bent down. The more players on the backs of those who are bent down, the easier they will collapse.
The game ends when the players' feet touch the ground, or if the players who are bent down collapse. If both teams are still holding up at the end, the leader standing against the wall and the first person to jump will play rock paper scissors to determine the winning team.
Mal-ttuk-bak-ki can easily be twisted from a fun childhood game to a bloody and brutal game. For instance, players who collapse as a result of not being able to withstand the weight and pressure could fall into a, say, crocodile pit. 
Watch how to play mal-ttuk-bak-ki here:
Video credit: MBCentertainment

Gong-gi
Image credit: @ddoe0120
Gong-gi is similar to five stones. It's a simple game, but it requires practice and a bit of luck on your side. The game consists of five small plastic stones. You throw them into the air, then catch them with just one hand.
If gong-gi were to appear in the upcoming season, the director could perhaps play on the idea of luck. For example, players get to randomly choose a set of five stones that is made of small and light plastic material, or stones made of a weighty material. Those who end up with the latter would be at a disadvantage.
In the past, Koreans played gong-gi with actual stones. Today, colourful plastic stones are used instead.
Gong-gi is usually played as an individual game. It begins with one player throwing all five stones on the floor, then grabbing one to throw in the air while catching the remaining four stones. The difficult part is to catch that one stone in the air concurrently with the four stones on the ground.
It repeats with two stones thrown in the air, then three, four, and finally, five. This is the final stage of the game where you place all five stones on the back of your hand, throw them in the air, and catch them with just one hand. You succeed if no stone falls to the ground.
You can watch how gong-gi is played here:
Video credit: tvN
---
Squid Game season 2 confirmed to be in the works
---
Sequels are usually a hit or miss, but we hope that season 2 of Squid Game will be in the former camp. In the meantime, check out our review of Squid Game, and get to know eight intriguing facts about the series while you await the next season!
For more content related to Squid Game, check out: 
---
Cover image adapted from: @netflixkr and @netflixkr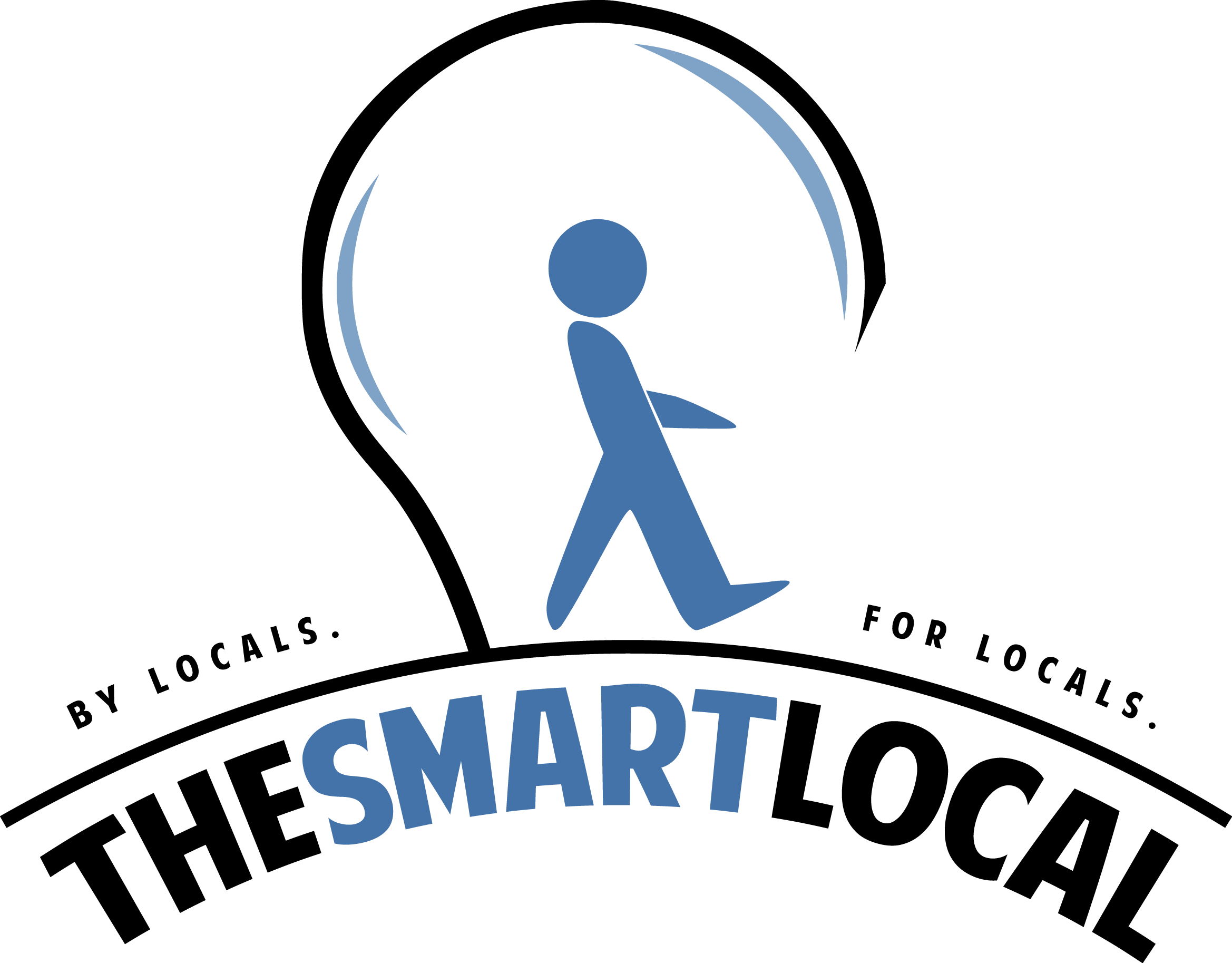 Drop us your email so you won't miss the latest news.