Things to know before moving to Korea
---
Moving to Korea and starting a new life in a foreign country is an exciting adventure. But it's also one that comes with many uncertainties, and it's probably scarier for those who aren't well-versed in the Korean language and culture.
Whether you're an expat uprooting because of your job or a student about to pursue studies at one of the local universities, here are 13 things you need to know before making a life-changing decision and jetting off to The Land of the Morning Calm.
---
1. Different visa tiers for different needs
---

Image credit: @it_arizona
Whether you're looking to stay put for months, years, or even a lifetime, you'll first have to understand the different types of visa and their respective requirements.
Like other countries, Korea has multiple types of visas that cater to different needs. We'll touch on the few that are most popular with foreigners.
---
Working visa
---

Image credit: @well.bok
If you're interested in getting a working visa, you'll first need to secure a job as only an employer is allowed to apply for the visa on your behalf. Once the authorities have approved the application, an acceptance letter will be sent to you and you'll have to head down to the Korean Embassy in your home country to get the visa officially issued.
For more details, check out this page.
---
Working holiday visa
---

Image credit: @jung__._._
The process of getting a working holiday visa is more straightforward. All you have to do is apply for the visa and find a job after you've arrived in Korea. Take note that this visa is only applicable to certain nationalities and those who are between the ages of 18 to 30. Plus, it will only entitle you to a 1-year stay in the country.
More information can be found here.
---
Student visa
---

Image credit: @8792snap_win
The student visa is probably the most popular, given the number of international students Korea receives each year. You'll have to submit a photocopy of your Certificate of Admission issued by your university, alongside other necessary documents.
Note that the duration of stay depends on the course you're undertaking at the university. An exchange student is allowed to stay in the country for a maximum period of 1 year, while an undergraduate is allowed up to 6 years, depending on the course duration.

Image credit: @_mmm.xx
Students are allowed to work during their stay, but the types of job are limited to part-time jobs that a normal student will generally take up, such as being a barista or a waitstaff.
During term time, you'll only be allowed to work 20 hours per week or less, but there's no restriction when it comes to semester break.
If you're interested in studying in Korea, read more about it here.
It is possible to convert your student visa to a different type – refer to this website for more information on the breakdown of the different visa categories available.
---
2. Rent or buy an apartment only after you've arrived in Korea
---

Image credit: @gjh3745
Although securing a place prior to your arrival may make you feel more at ease, it's not the best move when you're relocating to South Korea.
Korea has a unique rental system which requires tenants to put down a deposit called jeonse (key money), which can amount to anywhere from 50-80% of the property's value. After which, you are allowed to stay in the property throughout the lease agreement without paying monthly rent.
Luckily, this system is usually only applied to locals and landlords tend to use the wolse system when it comes to foreign tenants. This system asks for tenants to put down a smaller sum of deposit – but still adds up to a year or two of rental – on top of paying a monthly rent. The deposit will be returned in full if there are no damages to the property at the end of your tenancy.

Image credit: @ladyshome_
When such a large sum of money is involved, it's wise to only decide on a place after having examined it thoroughly in real life. It is, therefore, recommended to put up at an Airbnb or hotel for a week or two while you head out to hunt for a place that best suits your needs.
In order to avoid any miscommunication due to the language barrier, you may want to engage translators through sites like stayes, which will link you up with agents who will accompany you to house viewing appointments and fill you in about the terms and conditions.
You can check out their services and fees over here.
---
Types of accommodations you can expect to find in Korea
---
Accommodation type
What is it
Best suited for
Apartments

Luxurious high-rise buildings
Usually has more than 1 room in each apartment
Gated community with security

Families or if you're sharing the place with more people
Willing to spend more on housing

Officetel

Name derived from a combination of "office" and "hotel"
Expect the building to have both residential and office units
Residential units tend to have a studio layout with a bathroom and kitchen area

Single occupancy or couples without children
Mid-range income

Goshiwon

Small but extremely affordable
Usually comes fully furnished with bed, table, and chair
Private or shared bathroom options are available
Utilities are included in your rent
No need to pay jeonse or wolse, although some might need a small upfront deposit which pays off your first month's rent

Those who are on a tighter budget, like university students
---
3. Remember to apply for a foreigner identification card
---

Image credit: @m.1_18.ts
After getting a visa confirmation, you'll need to apply for a foreigner pass called the Alien Registration Card (ARC) – though the government has plans to change the name to something more neutral soon.
This is necessary for those who are staying in the country for more than 90 days and it allows you to travel out of the country as many times as you wish during the validity of your visa.

Image credit: @handongleadershipschool
Getting your ARC is easy as the authorities have set up an online booking system to help facilitate the process. But do remember to make an appointment early, especially if you're coming to Korea during peak periods like the start of a new school semester in February or August.
While some people have mentioned that you can get away without having one, it's more convenient if you're going to stay put in the country for a long period of time, since it enables you to get a monthly phone subscription, internet, and local bank account.
---
4. Mobile phone plans
---

Image credit: @cocotoco82
As mentioned, getting your ARC done is convenient as it allows you to sign up for phone contract deals that are usually only offered to locals.
But if you're on exchange at a local university or staying for no more than 3 months, getting a prepaid SIM card at convenience stores or airport arrival halls is the most convenient and fuss-free option.
---
5. Paying bills
---
Some rentals don't come with utilities included and you will have to pay for your monthly gas and electricity usage. But even for those who are lucky enough to have your utilities covered, you'll still find this information handy if you're on a monthly phone subscription.
There are a few ways to go about paying your bills. The most common one is doing a direct debit transfer through an ATM machine. But if you don't own a local bank account, you can pay your bills using cash at a post office.
---
6. Not everyone proficient in English can be an English teacher
---

Image credit: MBC/Netflix
Many foreigners choose to take up English teaching jobs while they explore the country. But little known to many is that only a handful of nationalities can be an English teacher over here. Unless you're from the US, Canada, the UK, Ireland, Australia, South Africa, and New Zealand, you're not eligible to do so.
---
7. Expect to have your personal space invaded
---

Image credit: @vante__49
Unlike many countries where we're accustomed to apologising after having accidentally bumped into someone, that's not the case over here in Korea. While it takes some getting used to, you'll eventually get there.
Fortunately, it happens less often in other cities and the countryside as it's not as densely populated.
---
8. No tipping culture
---

Image credit: @maweedunniyoh
Korea's goods and services tax, also known as VAT, is already included in your bill. This explains why tipping is not a customary practice in Korea.
Surprisingly enough, you should also never tip in places such as hotels and spas, contrary to the norm in other countries. And if you really feel that the service is worth rewarding, you should leave the tip in an envelope instead of handing it directly to the person that served you.
However, there are a few exceptions where tipping is accepted. This includes tipping tour guides who run tours that are catered to foreigners, or when you see a tip jar at a shop till.
---
9. Cars before people
---

Image credit: @benjamin.petit85
This applies in situations where pedestrians don't have the right of way. Take caution when crossing the roads, especially when you're in a narrow alleyway, as cars in Korea don't give way to pedestrians.
---
10. Heavy drinking and smoking culture
---

Image credit: @kimhonyo
Glitz and glamour aside, Korea has a heavy drinking and smoking culture.
Not only are soju and makgeolli cheap and readily available, but it's also perfectly legal to drink on the streets. Although Korea is getting better about the laws regarding smoking zones, the exposure to secondhand smoke remains common.
---
11. Don't flush toilet paper and tissue down the toilet bowl
---
Many first-time visitors don't know this, but most Koreans don't flush their used toilet paper down the toilet bowl. Instead, they dispose of it into a designated trash can right beside it.
As shocking as this practice might appear to foreigners, locals do so to prevent clogging the pipes, especially in older buildings.
---
12. Food paradise only for those with minimal dietary restrictions
---

Image credit: @jaynee_vn
Korean cuisine is well-loved by locals and foreigners alike, but if you do have specific dietary restrictions to adhere to, dining out may be a challenge.
While there are gluten-free, vegan, and halal options available, it can be hard to track these places down. Expect to cook more if you do have dietary restrictions and search for restaurants that cater to your needs before heading out. This will make your dining experience way smoother.
---
13. Bring your own clothes for all four seasons
---

Image credit: @luthiem.escalona
Seoul is a fashion capital – just look at Seoul Fashion Week, one of the largest bi-annual fashion events in Asia. That said, it can be hard for foreigners to find clothes that fit their frames. International brands such as Zara and H&M do carry a range of sizes, but local brands' sizing tends to run small. Many carry mostly "one-size-fits-all" clothing that, in fact, do not fit all.
Pack at least a few pieces of clothes for all 4 seasons before coming to Korea, especially if you have a larger frame.
---
Take note of these before moving to Korea
---
If moving to Korea is on your mind, take note of these administrative and cultural norms. It'll help you make more informed decisions. And even if such thoughts have yet to cross your mind, we hope that you've learned a bit more about this beautiful country that has won the hearts of many for its pop culture and amazing eats.
Check out these guides before heading to Korea:
Cover image adapted from: IMDb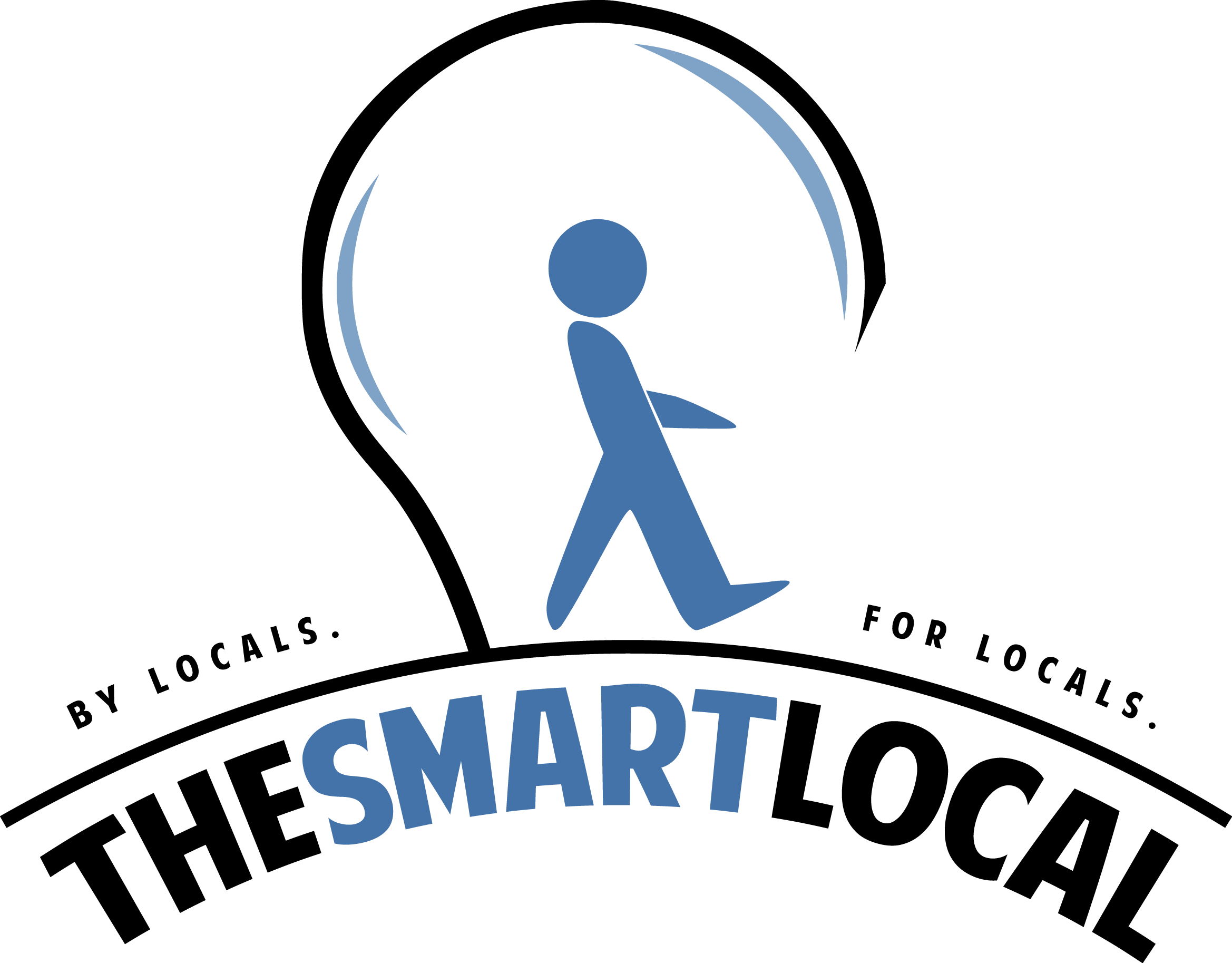 Drop us your email so you won't miss the latest news.