Bromance Korean dramas that captured our hearts
---
It's near impossible to take the romance out of most Korean dramas as it makes up the bulk of the plot. Furthermore, many of us like to live vicariously through these romances. That said, we are also rooting for the male leads in bromance Korean dramas. Not only do their interactions make our hearts flutter, but they also inject a ton of comedic relief.
From long-time childhood friends to love-rivals-turned-best-buds, here's a list of 20 bromance Korean dramas that will have you glued to the screen.
---
1. Goblin (2016)
---

Image credit: MyDramaList
Main cast:
Gong Yoo as Goblin (Kim Shin)
Kim Go-eun as Ji Eun-tak
Lee Dong-wook as Grim Reaper (Wang Yeo)
Yoo In-na as Sunny (Kim Sun)
Yook Sung-jae as Yoo Deok-hwa

Image credit: MyDramaList
Goblin is nothing short of iconic. Fans continue flocking to the drama's filming sites, years after the end of the series. Besides being envious of the love story between Ji Eun-tak and Kim Shin, we also dearly miss the hilarious squabbles between the Grim Reaper and the Goblin.

Image adapted from: tvN/Netflix
When it comes to bromance in Korean dramas, it's hard to rival this duo. Their interactions on set have not only won the hearts of viewers, but also the production crew, who tried their best to hold back their laughter until the camera stopped rolling.
It's even funnier when you realise that Lee Dong-wook and Gong Yoo are 38 and 40 years old respectively – their youthful demeanours belie their age.

Image credit: MyDramaList
One moment, the two can be seen at loggerheads, trying to outdo the other with their superpowers. And the very next moment, you'll find them trying to seek comfort in each other.

Image adapted from: Viu
The lovable relationship between the two characters has even transcended beyond the screen. They remained in contact even after the production ended and Lee Dong-wook didn't forget to invite Gong Yoo as his first guest on his first-ever talk show, called Wook Talk.
Check out our article here to learn more about the myth of the Goblin and Grim Reaper.
---
2. Descendants of the Sun (2016)
---

Image credit: IMDb
Main cast:
Song Joong-ki as Yoo Si-jin
Song Hye-kyo as Kang Mo-yeon
Jin Goo as Seo Dae-young
Kim Ji-won as Yoon Myung-ju
Descendants of the Sun was the talk of the town in 2016 and you can head over to our article here to check out why.

Image credit: IMDb
Besides the allure of the Song-Song couple, the camaraderie between Captain Yoo and Sergeant Seo was also one of the reasons why this drama was a hit with viewers.

Image adapted from: KBS/Netflix
Fans have named the two the "dumb and dumber duo" and it's not difficult to see why. One of the most iconic scenes was when they tried to throw each other under the bus when a parcel, sent by the women they hung out with in the past, got intercepted by their girlfriends – Doctor Kang Mo-yeon and First Lieutenant Yoon Myung-ju.
---
3. Man to Man (2017)
---

Image credit: IMDb
Main cast:
Park Hae-jin as Kim Seol-woo
Park Sung-woong as Yeo Woon-gwang
Kim Min-jung as Cha Do-ha
Chae Jung-an as Song Mi-eun
Yeon Jung-hoon as Mo Seung-jae
Man to Man is an underrated drama you won't regret setting time aside for. Romance aside, there's plenty of humour stemming from a budding bromance between celebrity Yeo Woon-gwang and his bodyguard, Kim Seol-woo.

Image adapted from: JTBC/Netflix
It's especially funny when both men, who have such strong features, start to turn on the aegyo (acting cute). Even the female lead, Cha Do-ha, can't help but burst out laughing every time the director calls "cut".

Image adapted from: JTBC/Netflix
Purposeful edits were made to make their relationship even more dramatic and comical – think slow-motion shots of Woon-gwang and Seol-woo as they make a run on the highway while holding hands.
---
4. Korean Odyssey (2017)
---

Image credit: MyDramaList
Main cast:
Lee Seung-gi as Son Oh-gong
Cha Seung-won as Woo Ma-wang
Oh Yeon-seo as Jin Seon-mi
Lee Hong-gi as P.K./Jeo Pal-gye
Korean Odyssey is adapted from the Chinese legend, Journey To The West. Son Oh-gong and Woo Ma-wang are immortals each possessing unique powers and their rivalry continues till the present day. Oh-gong was set free by Jin Seon-mi when she came across him as a little girl, and he has to protect her at all cost in exchange for his freedom.

Image adapted from: tvN/Netflix
Oh-gong and Ma-wang are always at odds with each other, bickering over the trivial things, such as where their representative – a monkey and a bull – should be placed.
And as if their ancient rivalry isn't enough, Oh-gong decides to annoy Ma-wang by moving into his place without his permission.

Image credit: MyDramaList
Given that the two actors worked together previously on the drama called You're All Surrounded back in 2014, you can expect chemistry that's out of this world.
---
5. W: Two Worlds Apart (2016)
---

Image credit: IMDb
Main cast:
Lee Jong-suk as Kang Chul
Han Hyo-joo as Oh Yeon-joo
Lee Tae-hwan as Seo Do-yoon
Kang Chul is the main character of a popular webtoon series named W. In the comic, he's an Olympic gold medalist whose life was turned upside down when he's framed for the murder of his family.
Eventually, he's proven to be innocent and years later, owns a successful company and is determined to hunt down the real murderer.
On the other hand, Oh Yeon-joo, the daughter of the writer of the webtoon series, is in search of her missing father, only to be dragged into the webtoon.

Image credit: MyDramaList 
Seo Do-yoon is Kang Chul's best friend and bodyguard. Despite all the accusations that Kang Chul had endured, Do-yoon never doubted him and remained faithful to him.
All we can say is that even some couples can't compare to this duo in terms of the dedication and trust they have in each other.

Image credit: @jongsuk0206
And it's no wonder Jong-suk didn't hesitate to openly share their relationship on his Instagram account.
---
6. Reply 1988 (2015)
---

Image credit: AsianWiki
Main cast:
Lee Hye-ri as Sung Duk-seon/Sung Soo-yeon
Park Bo-gum as Choi Taek
Go Kyung-pyo as Sung Sun-woo
Ryu Jun-yeol as Kim Jung-hwan
Lee Dong-hwi as Ryu Dong-ryong
The Reply series has been well-received and the final instalment, Reply 1988, was no different.
Set in 1988, the drama follows a group of childhood friends – Sung Duk-seon, Choi Taek, Sung Sun-woo, Kim Jung-hwan, and Ryu Dong-ryong – as they grow up together in the same neighbourhood.

Image credit: IMDb
This feel-good drama overflows with bromance and epitomises the phrase "that's what friends are for".
Adulting may be tough, but navigating friendships upon growing up is even harder. While there are many reasons why friendships fall apart, this group of guys prove that their friendship is strong enough to withstand all of that.

Image adapted from: tvN/Netflix
True friends will also be there for you even through the most embarrassing moments in your life, like how they piggybacked Dong-ryong to the hospital when his piles burst.

Image adapted from: tvN/Netflix
And honestly, nothing's cuter than the fact that they like sleepovers just as much as girls do.

Image adapted from: @dlehdgnl
Some of the cast members had a mini gathering recently and fans were thrilled to see them reunited.
---
7. Jealousy Incarnate (2016)
---

Image credit: IMDb
Main cast:
Jo Jung-suk as Lee Hwa-sin
Gong Hyo-jin as Pyo Na-ri
Go Kyung-pyo as Go Jung-won
Impatiently waiting for the second season of Hospital Playlist? Well, you can occupy yourself with Jo Jung-suk's past works, such as Jealousy Incarnate, while doing so.
Pyo Na-ri works as a weather forecaster, while Lee Hwa-sin is a news anchor at the same broadcasting station. Na-ri has always unconsciously carried a torch for Hwa-sin, until the latter comes across his good friend, Go Jung-won.
When this happens, Hwa-sin can't help but get jealous and realise that he might have had feelings for Na-ri all these while.

Image adapted from: SBS/Netflix 
True friendship will stand the test of time and you can say it's true for these two best friends. Despite being caught up in a love triangle, Hwa-sin and Jung-won never let it get in the way of their friendship. This drama is probably the only time you'll see people reassuring each other that they're still friends amidst a fight in a mudflat.

Image adapted from: SBS/Netflix 
And don't forget how natural these two looked as they showered each other with kisses.
---
8. Strong Woman Do Bong-soon (2017)
---

Image credit: JTBC
Main Cast:
Park Bo-young as Do Bong-soon
Park Hyung-sik as An Min-hyuk
Ji Soo as In Kook-doo
In this drama, Park Bo-young plays Do Bong-soon, a woman who has inherited superhuman strength that makes her way stronger than any guy she has come across.
While she's physically strong, her lovable character and adorable features land herself in a love triangle with her boss, Ah Min-hyuk, and Detective In Kook-doo.
Learn more about this drama in our article here.

Image adapted from: JTBC/Netflix
Although Min-hyuk and Kook-doo are competing with each other for Bong-soon's affections and aren't the closest, their true feelings showed through when they were caught cuddling after one too many drinks.
---
9. Kill Me, Heal Me (2015)
---

Image credit: IMDb
Main cast:
Ji Sung as Cha Do-hyun
Hwang Jung-eum as Oh Ri-jin
Park Seo-joon as Oh Ri-on
Oh Min-suk as Cha Ki-joon
Kim Yoo-ri as Han Chae-yeon
Despite coming from a wealthy family, Cha Do-hyun hides a dark secret – he's diagnosed with multiple personality disorder. As he tries to overcome this with the help of a psychiatrist, Oh Ri-jin, an unexpected relationship between the two starts to take off.
Ri-jin's brother, Oh Ri-on, is a writer whose current task is to uncover the corrupt practices of the rich and famous. He gets close to Do-hyun for this very purpose.

Image adapted from: TV-People
Weaving a bromance into this drama is easy as Do-hyun takes on six other personalities. One of them is Ahn Yo-na, an idol-obsessed teenage girl who appears whenever Do-hyun is stressed out.
Park Seo-joon's character, who looks as handsome as an idol, isn't spared from Ahn Yo-na's affections.

Image adapted from: MBCdrama
This bromance really stole the show – so much so that the pair bagged the Best Couple Award at the 2015 MBC Drama Awards.
---
10. School 2013 (2012)
---

Image credit: IMDb
Main cast:
Lee Jong-suk as Go Nam-soon
Kim Woo-bin as Park Heung-soo
Choi Daniel as Kang Se-chan
Jang Na-ra as Jung In-jae
Park Se-young as Song Ha-kyung
Kwak Jung-wook as Oh Jung-ho
Choi Chang-yeob as Kim Min-ki
Ryu Hyo-young as Lee Kang-joo
Two teachers, Jung In-jae and Kang Se-chan, are in charge of the worst class in Seungri High School. Despite their differences when it comes to handling students and their studies, both of them have to set all these aside and come together when they are faced with some of the most difficult and rebellious students they've ever encountered.

Image credit: MyDramaList
But besides rebelling, the students also have their wholesome moments. Find a man who tucks you into bed with care – Go Nam-soon can definitely count on Park Heung-soo to do that.

Image credit: MyDramaList
And you know that he's a keeper if he sticks with you through thick and thin, even if it means getting punished together.

Image credit: @jongsuk0206
Their onscreen chemistry didn't actually start with this drama as Woo-bin and Jong-suk were already fast friends before this.
---
11. Hwarang (2016)
---

Image credit: AsianWiki
Main cast:
Park Seo-joon as Moo Myung
Go Ara as Kim Ah-ro
Park Hyung-sik as Sammaekjong/Ji Dwi-rang
Choi Min-ho as Kim So-hoo
Do Ji-han as Park Ban-ryu
So Ye-ji as Princess Sook-myung
Jo Yoon-woo as Kim Yeo-wool
Kim Tae-hyung as Suk Han-sung
Kim Hyeon-joon as Suk Dan-se
This historical drama revolves around a group of elite soldiers, called Hwarang, in ancient Silla. Unbeknownst to them, the future king is amongst their ranks.
The explosion of bromance is inevitable when the drama is predominantly made up of male actors and they get to banter and improvise on set to their hearts' content.

Image credit: @dojihan
Their close friendship isn't only for show, as some of them even took the time out to attend BTS' concert in support of Taehyung.
---
12. Squad 38 (2016)
---

Image credit: IMDb
Main cast:
Ma Dong-seok as Baek Sung-il/Park Woong-cheol
Seo In-guk as Yang Jeong-do
Choi Soo-young as Cheon Sung-hee
Baek Sung-il leads his team, Squad 38, which comprises both civil servants and ex-convicts, to track down tax evaders and get them to pay up.

Image adapted from: OCN
Much like long-time couples, Ma Dong-seok and Seo In-guk can be found bickering one moment and sleeping next to each other the next.

Image adapted from: OCN
This budding bromance goes beyond the screen as the two can be found being all touchy-feely behind the scenes as well.
---
13. Oh My Venus (2015)
---

Image credit: IMDb
Main cast:
So Ji-sub as Kim Young-ho/ John Kim
Shin Min-a as Kang Joo-eun
Jung Gyu-won as Im Woo-sik
Yoo In-young as Oh Soo-jin
Sung Hoon as Jung Joon-sung
Henry as Kim Ji-woong
Oh My Venus is a classic drama that made it to our list of the best Korean dramas in the past 20 years. You can read more about it over here.

Image credit: IMDb
Kang Joo-eun's weight loss journey with the help of John Kim had its funny moments, but we have a soft spot for Kim Young-ho, Jung Joon-sung, and Kim Ji-woong. The trio definitely made viewers laugh out loud umpteen times at their antics.
To top it off, cast members Henry and Sung Hoon are no strangers to the variety show scene, so you can expect them to bring their impeccable comic timing to the drama.
---
14. Are You Human? (2018)
---

Image credit: IMDb
Main cast:
Seo Kang-joon as Nam Shin/Nam Shin III
Gong Seung-yeon as Kang So-bong
Lee Joon-hyuk as Ji Young-hoon
Kim Sung-ryung as Laura Oh
Laura Oh is a well-known scientist who was forced to part with her son, Nam Shin, when he was very young. At a loss, she decides to create an AI robot, called Nam Shin III, that looks exactly like him.
Years later, when human Nam Shin goes into a coma, Nam Shin III would take his place to protect his position as the heir to a large conglomerate.

Image adapted from: KBS/Netflix
Developing feelings for a robot can get emotionally complicated. After all, it's not a living thing. The female lead struggled with this, and so did Ji Young-hoon – Nam Shin's secretary and right-hand man. As much as he tries to remind himself about Nam Shin III being a robot, he can't help but get emotionally invested and protective over him.
Although both men are not expressive about their feelings, you know deep down that they do care for each other, thanks to their heartfelt conversation by the poolside.
---
15. Oh My Ghost
---

Image credit: IMDb
Main Cast:
Park Bo-young as Na Bong-sun
Jo Jung-suk as Kang Sun-woo
Kim Seul-gi as Shin Soon-ae
Im Joo-hwan as Choi Sung-jae
Kang Ki-young as Heo Min-soo
Choi Min-chul as Jo Dong-chul
Kwak Si-yang as Seo Joon
Oh Eui-shik as Choi Ji-woong

Image credit: IMDb
The best romance dramas have one commonality – a good bromance.
Although Oh My Ghost has been mentioned in our previous article for being a light-hearted romance comedy not to be missed, the bromance between the supporting cast was pivotal in making it a success and not highlighting this will truly be a sin.

Image adapted from: tvN/Netflix
The kitchen crew, consisting of Heo Min-soo, Jo Dong-chul, Seo Joon, and Choi Ji-woong, works hard in the restaurant's kitchen, and they know how to party just as hard. Witness their shenanigans as they go on a night out, perhaps having one too many.
---
16. Good Manager (2017)
---

Image credit: IMDb
Main cast:
Namkoong Min as Kim Sung-ryong
Nam Sang-mi as Yoon Ha-kyung
Lee Jun-ho as Seo Yul
Jung Hye-sung as Hong Ga-eun
Kim Sung-ryong is an accountant known to work for underground gangs. When he gets hired by TQ group, a well-known corporation in South Korea, he's determined to pull off his largest embezzlement plans to date.
But as he gets to know his co-workers and forms better relationships with them, he decides to abandon his plans and fight alongside his new colleagues.

Image credit: IMDb
The relationship between Sun-ryong and Seo Yul, played by Namkoong and Jun-ho respectively, is intriguing.
While the nature of their jobs pits them against each other, there's always timely humour injected into their fights. Case in point: this scene, which saw Sun-ryong making a quick escape after stealing a kiss from Seo-yul.
---
17. Sassy Go Go (2015)
---

Image credit: IMDb
Main cast:
Jung Eun-ji as Kang Yeon-doo
Lee Won-keun as Kim Yeol
Chae Soo-bin as Kwon Soo-ah
Cha Hak-yeon as Ha Dong-jae
Ji Soo as Seo Ha-joon
This drama follows a group of five students from Sevit High School, as they seek to navigate through an elite environment, dealing with heartbreaks and managing friendships.

Image adapted from: KBS/Netflix

Image adapted from: KBS/Netflix
The bromance between Kim Yeol and Seo Ha-joon in Sassy Go Go isn't just entertaining; it also comes with a great deal of emotional weight. These two have their good and bad days, and though they do throw punches at each other every now and then, they also have heart-to-heart talks.

Image adapted from: KBS/Netflix
It takes a lot for one to admit that they're wrong, so we can't help but be impressed when Ji Soo's character mustered up the courage to apologise first after a fight.  And of course, we gushed over how handsome he looked as he did so.
---
18. She Was Pretty (2015)
---

Image credit: IMDb
Main cast:
Hwang Jung-eum as Kim Hye-jin
Park Seo-joon as Ji Sung-joon
Goh Joon-hee as Min Ha-ri
Choi Si-won as Kim Shin-hyuk
She Was Pretty is a rom-com that follows Kim Hye-jin and Ji Sung-joon as they experience a total change of fate and fortune upon growing up.
Hye-jin had everything she ever wanted, both looks and wealth, but she soon finds herself losing all of these when her family business went bust. On the contrary, Sung-joon grows up to become a dashing editor despite being unattractive growing up.
Watch to find out if their reunion years later will rekindle the sparks they once had for each other when they were younger.

Image adapted from: MBCdrama
Choi Si-won from Super Junior plays Kim Shin-hyuk, the main lead's friend, and his goofiness is the reason why the bromance with Sung-joon took off. Despite falling for the same girl, Hye-jin, nothing can come between these two grown men – just look at the way Shin-hyuk takes care of a feverish Sung-joon.
---
19. Love In The Moonlight (2016)
---

Image credit: IMDb
Main cast:
Park Bo-gum as Lee Young
Kim Yoo-jung as Hong Ra-on
Jinyoung as Kim Yoon-sung
Chae Soo-bin as Jo Ha-yeon
Kwak Dong-yeon as Kim Byung-yeon
The blossoming relationship between Hong Ra-on, who cross-dresses as a eunuch in the palace, and crown prince Lee Young took centre stage in this historical drama.

Image adapted from: KBS World
Lee Young may be crazily in love with Ra-on, often sneaking out in the night to meet her despite their unfortunate fate, but there's no one that he trusts more than his childhood friend, Kim Byung-yeon, who also happens to be the head of the Royal Guard.

Image adapted from: KBS World
Spoiler alert: The most heart-wrenching scene between these two has got to be the last few moments before Byung-yeon's death. You know that their affection for each other has no bounds when Lee Young confesses that he still trusts Byung-yeon despite the latter having hidden a secret from him.
---
20. The Bride of Habaek (2017)
---

Image credit: IMDb
Main cast:
Shin Se-kyung as Yoon Soo-ah
Nam Joo-hyuk as Ha Baek
Im Ju-hwan as Shin Hoo-ye
Krystal Jung as Moo-ra/Hye-ra
Gong Myung as Bi-ryum/Ahn-bin
Park Kyu-sun as Nam Soo-ri

Image credit: IMDb
The water god, Ha Baek, makes his way to planet Earth with his trusted servant, Nam Soo-ri, to find three stones that will allow him to take his place on the throne. On Earth, he seeks help from his destined bride, Yoon Soo-ah, who hails from a family that has been faithfully serving the water god for generations.

Image adapted from: tvN/Netflix
Soo-ri, though clumsy-looking and made worse with his bowl haircut and round glasses, is extremely faithful to Ha Baek. He even takes up a part-time job on Earth to pay for their daily expenses while Ha Baek does literally nothing – unless we take into account his attempts at finding his gemstones.
---
Budding couples in bromance Korean dramas
---
Apart from the blossoming relationship between the main leads, bromance in Korean dramas – while often overlooked – actually plays a significant role in making the entire series much more entertaining. So do shower these bromantic relationships with some love, just as you would with the main couples!
---
Cover image adapted from (clockwise from left): @dlehdgnl, tvN and KBS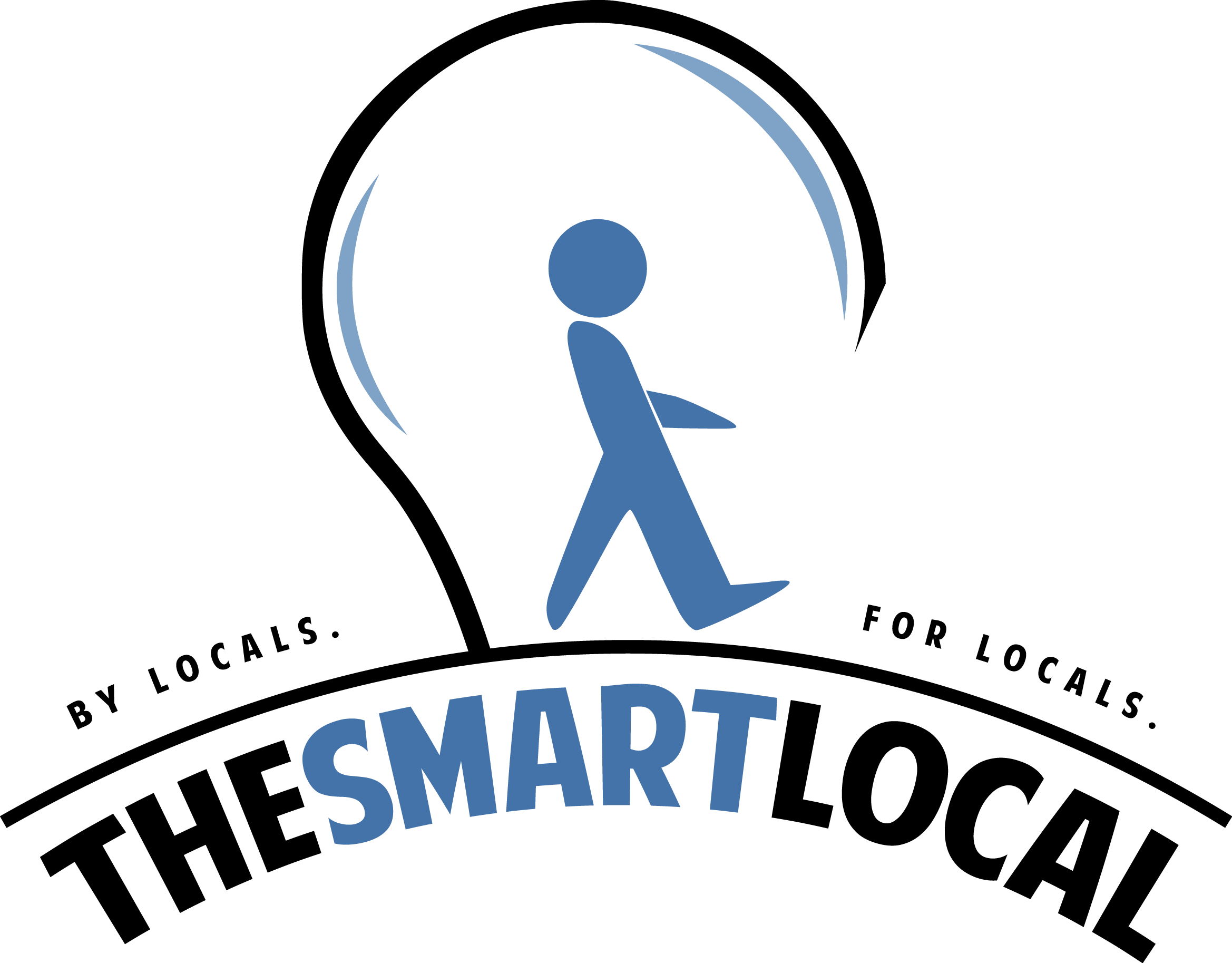 Drop us your email so you won't miss the latest news.