BTS facts that ARMYs should know
---
BTS, arguably the world's biggest K-pop boy group right now, has come a long way since their debut in 2013. The boys have been together for more than seven years – they have shared so many stories and memories with ARMY, it's only normal for some fans to not know certain obscure BTS facts.
To expand your knowledge of BTS trivia, here are 17 BTS facts that you may not have known.
---
1. BTS hardly get into arguments, unless it's about mint chocolate
---

Image adapted from: @baskinrobbinskorea
In episode 65 of Run BTS!, BTS split into two teams to debate the topic of mint chocolate, particularly as an ice cream flavour. J-Hope and Jungkook like mint chocolate, but the rest of the members were on the opposition team. However, V and Jimin said that they neither like nor dislike mint chocolate.
During this debate, RM was adamant that mint chocolate should be obliterated. He brought up how disappointed he felt when he couldn't buy chocolate ice cream after an ice cream stall used up all their chocolate to make mint chocolate ice cream. 

Image adapted from: V LIVE
Jin, who is also vehemently against mint chocolate ice cream, gave an example of how mint chocolate can negatively affect someone's day.
According to him, accidentally eating mint chocolate ice cream while sharing a bowl of two different scoops – one mint chocolate and one of a "better" flavour – can ruin Jin's day.

Image adapted from: V LIVE
Adding on to the argument, Jimin pointed out that green and blue are unappetising colours – he's not wrong.

Image adapted from: V LIVE
On the other hand, J-Hope and Jungkook insist that every individual's preference is different and it didn't make sense to get rid of mint chocolate.
Video credit: 배스킨라빈스
If you are wondering where Suga stands in this debate, he's stated that he doesn't care about it. In an interview with Baskin Robbins, he mentioned that he was alright with mint chocolate and didn't understand why it became such a big issue.
RM has since softened his stance against mint chocolate on account of Baskin Robbins – he is now okay with the existence of mint chocolate ice cream, but he won't eat it.

Image adapted from: 배스킨라빈스
Jin is still not having it, though.
---
2. BTS could have been called Big Kidz or Young Nation
---

Image credit: Bighit Music
While on ShimShimTaPa, a radio show hosted by Shindong from Super Junior, RM revealed that the names "Big Kidz" and "Young Nation" were considered for the group. 
The name "Big Kidz" was derived from "Big Hit's Kids". BTS' agency, HYBE, was known as Big Hit Entertainment until their rebranding in March 2021.
Interestingly, "Bangtan Sonyeondan" – BTS for short – had been the group's name even before all the members were recruited. 
---
3. Jin can eat 30 plates of sushi by himself
---

Image credit: BBQ Chicken
On Changmin's Gayo Plaza, a radio show hosted by 2AM's Changmin, Jin mentioned that he once went to a sushi restaurant by himself and had 30 plates of sushi.
He also said that he could eat seven to eight meals a day if he wanted to.
It's not surprising – Jin is known to be a foodie and he has his mukbang show called Eat Jin on V LIVE. Because of his love for food, Jin works out often so that he can continue eating as much as he likes while maintaining his figure. 
---
4. V prefers sandals on girls
---

Image adapted from: vlive.tv
On Park Sohyun's Love Game radio, V answered that he liked sandals when asked which type of shoe he preferred on girls – he thinks a girl's feet can be very pretty.
RM's answer was Converse high tops. No surprise here – he even wrote a song titled Converse High!

Image credit: FILA Korea
Jin said he preferred comfortable footwear on girls, such as sneakers and sports shoes.
---
5. Suga's lyrics in No More Dream was inspired by his brother
---

Image credit: Big Hit Entertainment
Suga once mentioned that the lyrics he wrote in their debut song, No More Dream, were inspired by his older brother. 

Image credit: Big Hit Entertainment
In particular, one line mentions "public officials" – Suga's brother worked in the public sector at the time and they had a conversation about aspirations, which inspired Suga's lyrics.
RM revealed that No More Dream underwent multiple changes because Bang PD felt that the lyrics were not personal enough.
---
6. BTS caused almost everyone in the aircraft cabin to order ramyeon
---

Video adapted from: V LIVE
While on Kim Sungjoo's Music Plaza, a radio show, RM revealed that their love for ramyeon caused a hilarious incident once. 
BTS had ordered ramyeon on the plane, which made the entire cabin smell like cup noodles. The delicious smell caused nearly everyone else in the cabin to order ramyeon too.
Later that day, the air stewardess informed BTS that they received more than 80 orders for ramyeon after they had ordered it.
---
7. J-Hope used to stroke his arm while he slept
---

Image credit: 방탄소년단
This habit may seem strange, but there's a heartwarming explanation for it.
On Park Sohyun's Love Game Radio, J-Hope explained that he had this habit because his mother used to stroke his head while he slept when he was a little boy.
Without his mother to tuck him into bed, he developed this habit as a form of comfort. It's unclear if he still does this to this day – perhaps someone should ask him on Weverse. 
---
8. V wants to act as a psychopath in a drama
---

Image credit: 방탄소년단
During their appearance on Kim Sungjoo's Music Plaza, V mentioned that he would like to take on the role of a psychopath in a drama.
He said that he would do well as he looks charming when he smiles, but when he doesn't, people would tell him that he seems like a cold person. 

Image credit: KBS WORLD
We have no doubts about his acting abilities – V acted as the cute and affectionate Han Sung in Hwarang and viewers loved him.
---
9. Jimin & J-Hope first met Suga when he was in only underwear
---

Image credit: @fila_korea
J-Hope first saw Suga when he was almost naked, which left a lasting impression on him. He expressed his shock on C-Radio Idol True Colours – J-hope grew up in Gwangju, and he wasn't expecting people in Seoul to be comfortable walking around at home in just underwear.
Jimin also revealed that Suga was also only in his underwear when they first met.
---
10. RM said V would be the worst at dating
---

Image credit: 방탄소년단
In response to a question on Shindong's ShimShimTaPa, RM answered that V would be the worst at dating.
He explained that it's because V would consider too many things, to the extent that he could imagine V creating an excel file just to list all the things to look out for in a girl.
Suga added that V would consider things that no one else would think about. It seems like V has high standards for his future partner.
---
11. J-Hope used to be jealous of his older sister
---

Image credit: @mejiwoo103 and 방탄소년단
Back in 2014, J-Hope shared his experience of being compared to his older sister on Kiss The Radio. 
His sister did very well in school and went abroad to study – she studied in America for three years and in Australia for four years. His parents had compared her to J-Hope, who hadn't debuted yet and didn't have stellar grades either.
He admitted that he was very affected by it and would even feel angry when his sister came back home.

Image credit: 방탄소년단
However, their relationship is great now and they are very supportive of each other – J-Hope often speaks fondly of his sister.
His sister owns a clothing line in Korea called Mejiwoo.
---
12. V could have been Rex or Six instead
---

Image credit: 방탄소년단
Before he debuted, V was given three choices for his stage name: bwi (뷔), Rex, and Six. Rex could have been Lex instead – it wasn't clear which one he was referring to as the pronunciation for "L" and "R" are similar in Korean
He decided to go with bwi, but he didn't want it to be in Korean – he preferred the letter 'V' instead because it was simple and the word "victory" starts with V.
---
13. Jungkook can tell lime, lemon & grapefruit flavours apart while blindfolded
---

Image credit: @lemona_official
To the amazement of his fellow members, Jungkook was able to differentiate between lime, lemon, and grapefruit flavours with no hesitation while blindfolded.
In episode 44 of Run BTS!, Jungkook was given three cups of carbonated drinks, each containing one of the three citrus flavours – if you have tried all three flavours before, you will know that they taste similar to one another.
Later on in the episode, RM was also able to differentiate between calamansi and lemon flavours.
---
14. Jungkook doesn't like fruity flavours
---

Image credit: Big Hit Entertainment
In one of their Bangtan Bomb videos, Jungkook was shown happily munching on ice cream. He ate a corn-flavoured ice cream and a fish-shaped ice cream called 붕어싸만코 (bungeo-samanco). 붕어싸만코 has red bean paste and vanilla ice cream inside.
Jungkook mentioned that he didn't like fruity flavours because they are too strong – he prefers milder flavours such as green tea, mint chocolate, and red bean instead.
---
15. RM has a habit of saying "I didn't" or "It's not"
---

Image credit: 방탄소년단
In a 꿀 FM video during BTS FESTA 2016, Jimin exposed RM's habit of responding with "아닌데" (ah-nin-de). The phrase means "I didn't or "It's not", depending on the context. 
---
16. Jin was the first person in school to secure a place in university
---

Image credit: 스마트
Jin was not only able to secure a place in a university in Seoul, but he was also the first student in his cohort to do so.
Getting into Seoul universities is extremely difficult and requires both stellar grades and good conduct.

Image credit: 스마트
Jin was accepted via early admissions, which is not an easy feat. News of his early acceptance spread quickly and students from other classes would visit his classroom to find out who got accepted early – this gave Jin a massive confidence boost, especially after scoring only four points on one of his science tests. But in true Seokjin fashion, he later revealed that he scored four out of five points.
---
17. Jungkook can peel a pineapple with his bare hands
---

Image credit: 방탄소년단
In Summer Package 2017, BTS wanted to eat a pineapple on a beach but couldn't slice it open as they didn't have a knife on hand.
Jungkook decided that the only way would be to peel the pineapple with his hands. He took the pineapple and ripped it into half before peeling it.
Upon seeing that, Jin claimed that he would no longer be rude to Jungkook because he fears the latter's strength – this is comical because Jin is the oldest member in BTS, and it's usually a position that commands respect from the younger members.
That said, BTS is known for their close relationship, which transcends hierarchy – the older members rarely, if ever, use their age to assert authority.
---
BTS facts that even ARMY may not have known
---
Now that you know these BTS facts, it's time to share your newfound knowledge with fellow ARMY friends and family.  
Also check out:
---
Cover image adapted from: Big Hit Entertainment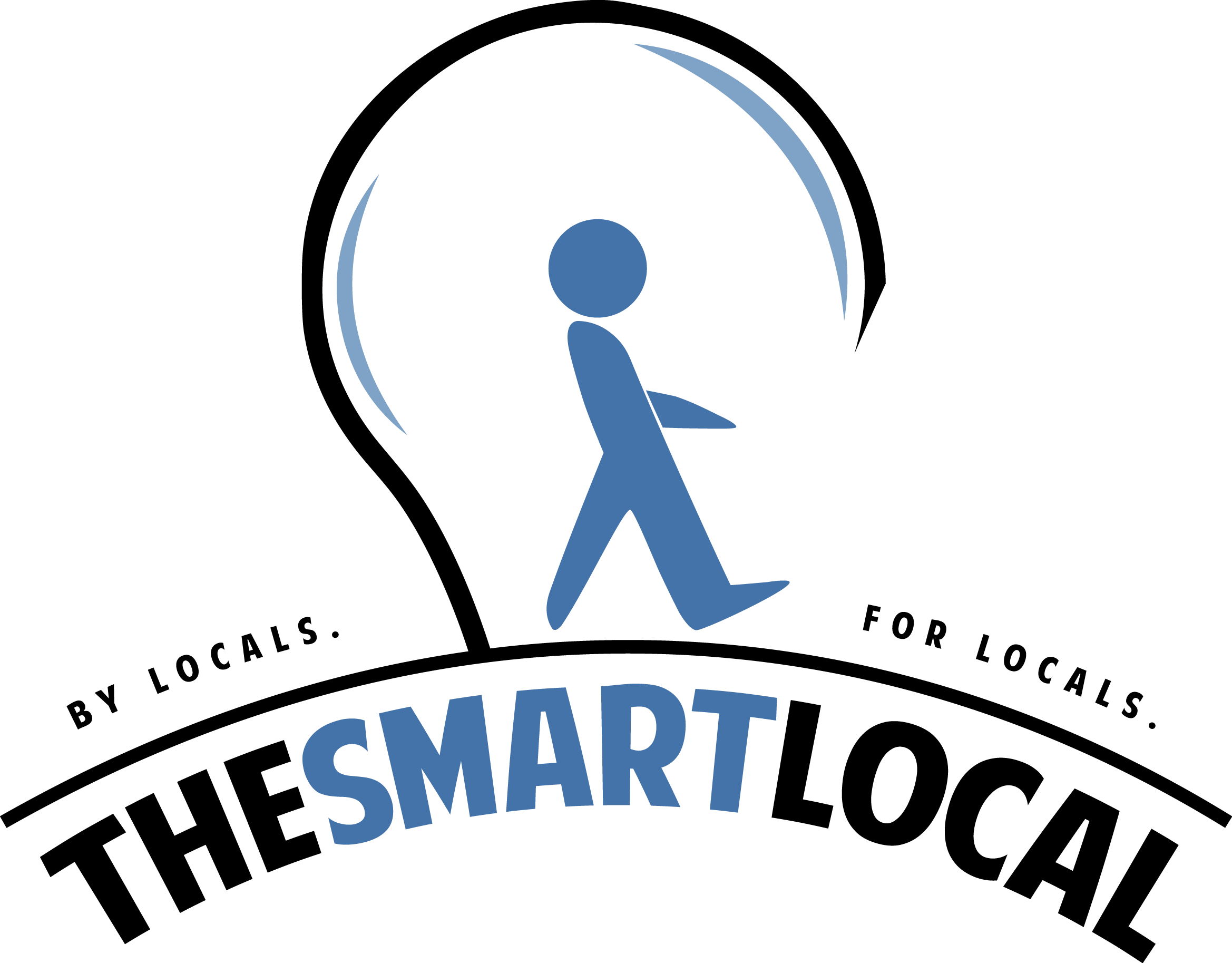 Drop us your email so you won't miss the latest news.