Vincenzo Easter eggs
---
The well-loved action drama Vincenzo officially wrapped up on 2nd May, and we've been suffering from post-drama syndrome. But Vincenzo is a drama that keeps on giving – the directors sneakily placed Easter eggs throughout the series, and here are 9 Vincenzo easter eggs you might've missed out on. Do give the series a rewatch and see if you can spot these cheeky references!
---
1. Cameos by the PD & writer of Vincenzo
---
In episode 17, we see a flashback where Vincenzo reveals the location of the Guillotine File to An Gi-seok, and asks for a favour.

Image adapted from: Netflix
Following that, Gi-seok meets with his director. He tells the director the things he needs to do before handing over the Guillotine File. 
Gi-seok says that, with the file, his director will be able to overtake fellow directors Kim Hui-won and Park Jae-beom to become the President of the International Organized Crime Bureau.
In case you didn't know, Kim Hui-won and Park Jae-beom are the PD and writer of Vincenzo.
---
2. Itaewon Class & Crash Landing on You references
---

Image adapted from: Netflix
In episode 11, we see the Geumga Plaza family gathered at Arno, playing the mafia game together. When it was time to decide who the mafia was, they began accusing one another. 

Image adapted from: Netflix
Mr. Pawnshop's owner, Lee Cheol-wook, clowned Jeon Soo-nam – who works for Bye Bye Balloon – after he got his new Park Sae-royi-esque haircut. 

Park Sae-royi from Itaewon Class
Image credit: Netflix
Park Sae-royi is one of the main characters of Itaewon Class.

Image credit: Netflix
Feeling insulted, Soo-nam bit back at Cheol-wook, saying that he looks like a North Korean soldier. 
Well, Soo-nam isn't wrong though. Yang Kyung-won, who plays Cheol-wook, acted as the North Korean soldier Pyo Chi-su in Crash Landing on You.
Catch Cheol-wook in Crash Landing on You below:
Video credit: tvN D ENT
---
3. The plants in Jipuragi Law Firm were named after Joong-ki's past roles
---

Image adapted from: tvN
The Easter egg in this episode comes in the form of 4 succulents, arranged in a neat row, on the window sill of Jipuragi Law Firm. They were each named after Joong-ki's past roles.
Nam Joon-sung called out the names of each of the succulents – Poong-ho, Ma-ru, Si-jin, Eun-seom – as he watered them for the first time.
"Poong-ho" was Song Joong-ki's character in Triple, where he played a short track speed skater for Korea. 

Image credit: MBC
Fun fact: Song Joong-ki was a short track skater who represented his city, Daejeon, for the nationals. He left the field shortly after due to an injury, but little did he know that he'd skate again in the show Triple. 

Song Joong-ki as Maru, Yoo Si-jin, and Eun-seom.
Images adapted from: KBS, KBS and tvN
"Ma-ru" was Joong-ki's role in The Innocent Man. This was his 1st lead role in a drama, and it received high viewership ratings thanks to his excellent portrayal of an anti-hero.
"Yoo Si-jin", from the hit drama series Descendants of The Sun, made him a household name. 
"Eun-seom" was the character Joong-ki played in Arthdal Chronicles. There, he reunited with his Descendants of The Sun co-star, Kim Ji-won.
---
4. Sleek Space Sweepers references
---
In episode 8, we see Vincenzo adopt the alias "Tae Ho" in his mission to persuade the president of Shinkwang Bank, Hwang Min-seong, not to sign the investment agreement with Babel.

Vincenzo's undercover name, Tae Ho.
Image adapted from: Netflix
"Tae Ho" is the name of the character Song Joong-ki played in Netflix's sci-fi movie, Space Sweepers. In the movie, he acted as a space scavenger who pilots Spaceship Victory. He is joined by crewmates Tiger Park, Captain Jang, and a robot named Bubs. 

Song Joong-ki as Tae Ho in the movie Space Sweepers
Image credit: Netflix
Later in that episode, "Tae Ho" and Min-seong go on an amusement park date. On one of the kiddy spaceship rides, Min-seong enthusiastically shouts, "Let's go, Spaceship Victory!" 
After watching the BTS video of this episode, we noticed that Min-seong's excited exclamation on the spaceship ride was actually an ad-lib!

Image adapted from: Netflix
Fun fact: The chauffeur who abducted Vincenzo in episode 1 was another Vincenzo Easter egg. The chauffeur was played by Jin Sun-kyu, who acted as Tiger Park in Space Sweepers.

The chauffeur who abducts Vincenzo
Image adapted from: Netflix
---
5. 2PM's Nickhun & Chansung's cameos
---
Video credit: Netflix Philippines
An Easter egg was slotted into episode 12 of Vincenzo for all 2PM fans, as 3 of the 6 2PM members reunited in one frame.
Nickhun and Chansung appeared as 2 rivals in a fictional drama called The Age of Stray Dogs and Wild Dogs. Taecyeon's character, Jun-woo, was watching this fictional drama on TV.
In the fictional drama, the 2 characters played by Chansung and Nickhun go head-to-head at gunpoint. Both share the name "Kim Jin-min", and Chansung tells Nickhun that he's the only one who knows that Nickhun is the real Kim Jin-min. He wants to kill the latter so that he can have his way.
The drama came up at a pretty apt time as Jun-woo, who's actually named Jang Han-seok, was debating whether or not he should reveal his true identity as Babel's heir, thus "killing" his "harmless intern" persona.
Check out the making video of their cameo here:
Video credit: tvN DRAMA
---
6. Sungkyunkwan Scandal's Yeo-rim appears in episode 15
---
After discovering that the CEO of Daechang Daily takes the words of his shaman seriously, the Jipuragi team took matters into their own hands by revamping their law firm into a temple.

Image adapted from: Netflix
Unfortunately for Vincenzo, he was forced to act as a shaman named "Yeo-rim".

(L-R) Yeo-rim in Sungkyunkwan Scandal and Yeo-rim in Vincenzo.
Images adapted from: Netflix and KBS
If you found the name Yeo-rim familiar, that's because it's the name of Song Joong-ki's character Sungkyunkwan Scandal. His breakout role in Sungkyunkwan Scandal propelled him to fame.

Image adapted from: Netflix
Fun fact: The name of the temple, Park Hyo Shrine (박효신당), is a reference to the famous Korean ballad singer Park Hyo-shin (박효신). His iconic song, Wildflower, also made an appearance as the flower Yeo-rim puts behind his ear.
Video credit: Jellyfishenter
---
7. Reference to the Elizabeth Holmes scandal
---
In episode 18, Jang Han-seok gets arrested by the prosecution. But before he leaves with the prosecution, he asks to have a word with his brother, Jang Han-seo.
He asks Jang Han-seo to launch Babel Bio, but Han-seo decides to push back the launch, citing the rumours surrounding Babel Bio as an excuse.

Image adapted from: Netflix
After explaining that he asked for opinions from the board of directors, Han-seo reminded Han-seok that the former told him to become a businessman like Elizabeth Holmes.
This Easter egg in Vincenzo references Elizabeth Holmes' scandal, which happened in 2015. Her health tech company, Theranos, was hailed as a Silicon Valley success story until the Wall Street Journal released an exposé on doubts regarding her company. 
Find out more about how she scammed her way to "success" here: 
Video credit: Forbes
---
8. Jun Ji-hyun's NEPA advertisement
---
In episode 1 of Vincenzo, Choi Myung-hee was spotted dancing to Zumba music while waiting for her laundry at the laundromat.

Images adapted from: Netflix and Netflix
2 other customers in the laundromat made snarky comments about Myung-hee, and the comment, "Does she think she's Jun Ji-hyun?" was referring to Jun Ji-hyun's commercial with the Korean outdoor apparel brand NEPA.
In the advertisement, she was also dancing in a laundromat.
Video credit: 아웃도어 네파(NEPA)
---
9. EXO Chanyeol's sister, Park Yoo-ra, makes a cameo
---

Image adapted from: Netflix
In episode 19 of Vincenzo, EXO-Ls who were missing Chanyeol after he enlisted in the military got a pleasant surprise. Chanyeol's sister, Park Yoo-ra, made an appearance as an anchorwoman for the fictional channel YSN.
In real life, she's an anchorwoman too – she works for the Korean news network YTN News.

"Today, I've become a successful fan of Song Joong-ki..☺️♥️ #Vincenzo"
Image adapted from: @yooranna
Yoo-ra took to Instagram to express her excitement about sharing screen time with Song Joong-ki, calling herself a "successful fan" thanks to her cameo.
---
Vincenzo easter eggs you missed while watching the show
---
Managed to spot any of these Easter eggs while binge-watching Vincenzo? If you didn't, make sure to give the show a re-watch. Don't worry if you find yourself missing the suave mafioso as we'll get to see him in his upcoming movie, Bogota, soon.
For more K-drama articles, check out:
---
Cover image adapted from: Netflix, Netflix, Netflix, and Netflix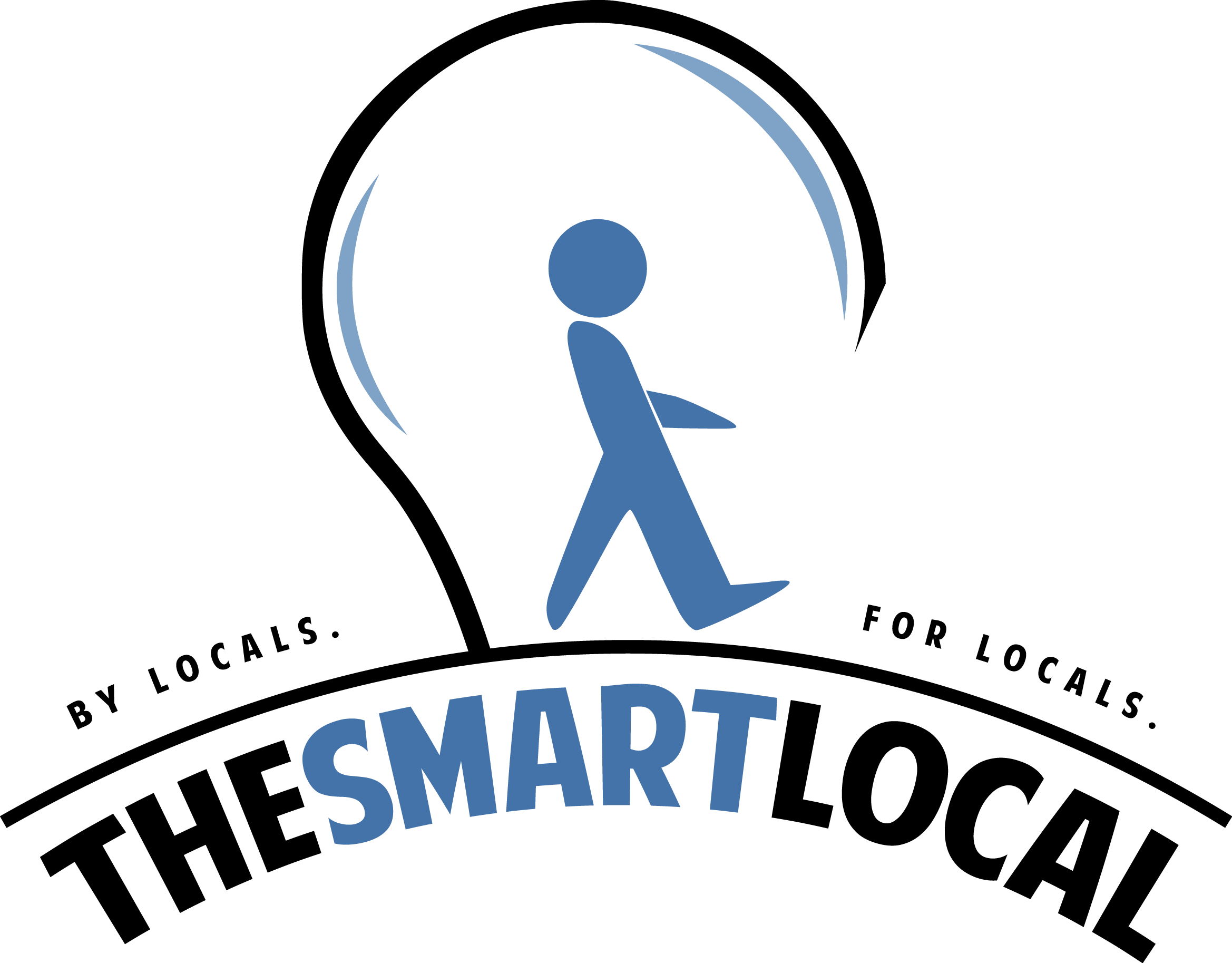 Drop us your email so you won't miss the latest news.