Seoul then and now
---
From shopping to sightseeing, Seoul has plenty to offer. But there's something tourists tend to overlook – its history.
To introduce you to the rich history of Seoul, we have prepared 12 photos of Seoul then and now that will show you how vibrant South Korea has become over the years. 
---
1. Old Seoul Station
---
Old Seoul Station in 1949 vs now
Image adapted from: jhr329 and Richard Mortel
The Old Seoul Station was built in November 1925 and originally called Keijo (Gyeongseong) Station. It was designed by Tsukamoto Yasushi of Tokyo Imperial University. The red brick building featured a Byzantine-style central dome and a symmetrical layout.
In 1981, the old station was designated as Historic Site 284.

Image credit: Matthias Ripp
Closed in 1988, the former Seoul Station reopened in 2007 after being transformed into a multidisciplinary cultural facility. The building, now called "The Culture Station, Seoul 284", is used as a venue for cultural exhibitions, events, and performances.
Address: 1 Tongil-ro, Bongnae-dong 2(i)-ga, Jung-gu, Seoul, South Korea
---
2. Myeong-dong Cathedral
---
Myeongdong Cathedral in 1909 vs now
Image adapted from: chhioo and jw1405

Known as Myeong-dong Cathedral by many, the cathedral's actual name is Cathedral Church of Virgin Mary of the Immaculate Conception. It's the national cathedral of the Roman Catholic Archdiocese of Seoul that houses the Archbishop, Cardinal Andrew Yeom Soo-jung.

Myeongdong Cathedral in 1945
Image credit: Don O'Brien
The church was originally called Jong-hyeon Cathedral and inaugurated by Emperor Gojong on 5th August 1898. It was only after the liberation from colonial rule in 1945 that the name of the cathedral was changed to its current one.

Interior of Myeong-dong Cathedral
Image credit: yeung min
The overall structure of the building remains similar to when it was first built, with the cathedral measuring 68m. The church's Romanian interior is constructed with 20 types of locally fired red and gray bricks.
Address: 74 Myeongdong-gil, Jeodong 1(il)-ga, Jung-gu, Seoul, South Korea
---
3. Cheonggyecheon Stream
---
Cheonggyecheon in the 1950s vs now
Image adapted from: Namu wiki and Simon Williams-Im
Cheonggyecheon Stream is a 10.9km-long stream that flows from the west to east through downtown Seoul before reaching the Han River and emptying into the Yellow Sea.
After the Korean War in the early 1950s, there was a large migration of people into Seoul. Overcrowding caused people to build makeshift houses by the stream. Due to the lack of proper garbage facilities, people had no choice but to dump their trash into the stream. From 1958 onwards, the stream was rid of litter and filled with concrete, and elevated highways were built to prevent conditions from deteriorating further.

Seoul Lantern Festival 2014
Image credit: Hyeongbin Kim
In July 2003, Lee Myung-bak, then the Seoul mayor, made a decision to restore the dried stream through the Cheonggyecheon Restoration Project. 120,000 tons of water from the Han River and 22,000 tons of groundwater from subway stations were pumped in daily to revitalise the stream.

Seoul Christmas Festival 2017 at Cheonggyecheon
Image credit: MD111
The Cheonggyecheon Stream is now a public recreation space and a popular date night spot for couples. It also hosts various events such as the annual Seoul Lantern Festival.
Address: 1 Cheonggyecheon-ro, Seorin-dong, Jongno-gu, Seoul, South Korea
---
4. Banpo Bridge
---
Jamsu Bridge in 1976 vs Banpo Bridge now
Image adapted from: angela3642 and travel oriented
The Banpo Bridge is a major highway that connects the Seocho and Yongsan districts. The bridge was built on top of Jamsu Bridge, forming a double-decker bridge.
In 1976, the development of the Gangnam area included building the Jamsu Bridge to allow military vehicles and emergency vehicles to pass through. However, due to its low height, it was constantly controlled by floods. Whenever the water level rose above 6.5m, the bridge would be fully submerged.

Jamsu Bridge in 1976
Image credit: bikecargogo
The flooding issue was resolved when Banpo Bridge was built in 1982 at a much taller height of 1140m. In 2009, it also became the world's longest bridge fountain after 10,000 LED nozzles and 380 water jets were installed.

Moonlight Rainbow Fountain
Image credit: MK Photo Tacoma
The Moonlight Rainbow Fountain instantly became a tourist attraction thanks to its dazzling 20-minute fountain shows, with multi-coloured lights and rhythmic water movements, that usually happen at night from April to October.
Address: Banpo 2(i)-dong, Seocho-gu, Seoul, South Korea
---
5. Gwanghwamun Gate
---
Gwanghwamun Gate in 1900 vs now
Image adapted from: NEWSIS and el_ave
Gwanghwamun Gate is the largest gate of the Gyeongbokgung Palace and is a distinct landmark of Seoul's rich history as the capital city during the Joseon Dynasty.
The historical gate was first constructed in 1395, but later destroyed in a fire during the 1592 Japanese invasion, along with the rest of Gyeongbokgung Palace. After being left in ruins for 250 years, restoration efforts started in 1867.
However, in 1926, the Japanese government dismantled and moved the gate to another location in order to build the Japanese Governor General Building in Gwanghwamun's original spot. The wooden structure of the Gwanghwamun Gate was completely destroyed due to the Korean War. In 1968, it was reconstructed with concrete.

Gwanghwamun Gate at night
Image credit: travel oriented
In 2006, Gyeongbokgung Palace underwent a 4-year restoration project that cost KRW28 billion (~USD23.6 million). The entire palace was disassembled and rebuilt with wood in its original location. The Gwanghwamun Gate was also returned to its original position. Restoration works were completed in 2010 and the landmark was opened to the public on 15th August that year.
Address: 161 Sajik-ro, Sejongno, Jongno-gu, Seoul, South Korea
---
6. Seokjojeon Hall
---
Seokjojeon Hall in 1920 vs now
Image adapted from: sescia and Patrick Park
The Seokjojeon Hall is part of the Deoksugung Palace and was built in 1910 when Japan annexed Korea. The building was an effort of the short-lived Daehan Empire that attempted to modernise Korean palace buildings, moving away from traditional wood structures.
It was used as the residential quarter of King Gojong, the 26th ruler of Joseon, from 1910-1919.

Interior of Seokjojeon Hall
Image credit: Whatsstewin
The restoration project of Seokjojeon Hall – Korea's first European-style stone building with neoclassical architecture – from 2009-2014 saw that every detail was accurately preserved due to its cultural significance.
Currently open to the public as the Korean Empire Historical Museum, visitors can immerse themselves in the history of the Korean Empire by signing up for daily guided tours of the building.

Seokjojeon Hall with light projections
Image credit: jcs203

Address: 99 Sejongdae-ro, Jeong-dong, Jung-gu, Seoul, South Korea
---
7. Hwanggungu Pavilion
---
Hwanggungu Pavilion in 1920 vs now
Image adapted from: lk0332 and Jordi Sanchez
The Hwanggungu Pavilion is a 3-storey octagonal shrine built in 1899. It sits on the north side of the altar complex formerly occupied by the Wongudan Altar, which was demolished by the Japanese in 1913.
The pavilion is meant for the worship of Heaven and paying respects to Taejo, the founder of Joseon.

Hwanggungu Pavilion in front of the Railroad Chosen Hotel in 1959
Image credit: sangin1138
Hwanggungu Pavilion has been maintained over the years while the Railroad Chosen Hotel, which used to be next to it, was demolished. The Westin Chosun Hotel now sits in Railroad Chosen Hotel's place and the Hwanggungu Pavilion is considered part of the hotel's compound.

Westin Chosun Hotel
Image credit: Shinsegae Chosun Hotel
Address: 106 Sogong-ro, Sogong-dong, Jung-gu, Seoul, South Korea
---
8. Seoul City Wall
---
Seoul City Wall in 1970 vs now
Image adapted from: dhmj0224 and Jordi Sanchez
The Seoul City Wall is a series of walls made of stone, wood, and other materials to protect Seoul from invaders.
It was first built with stones and mud in 1396 to mark the boundaries of Hanyang City – now known as Seoul – to defend it from external attacks. During that time, the wall was called Hansung and stretched 18.6km along the ridge of 4 of Korea's mountains – Bukhansan, Namsan, Naksan, and Inwangsan.

Seoul City Wall at night
Image credit: MK Photo Tacoma
At present, only 12km of the wall remains as restoration works were only carried out on the southern section of the wall where Namsan is. The wall serves as a popular walking trail for both locals and tourists alike.
For those who enjoy hiking, the Hanyangdoseong stamp trail tour offers 4 walking trails to choose from.
Address: 622-83 Changsin-dong, Jongno-gu, Seoul, South Korea
---
9. Seoul National University Hospital
---
Seoul National University Hospital in 1948 vs now
Image adapted from: SNU Medicine and Wikipedia
Seoul National University Hospital (SNUH) is one of the oldest and most prominent hospitals in South Korea. It is currently used as a general and teaching hospital of Seoul National University's College of Medicine.
The hospital underwent several name changes over the years – Naebu Hospital (1899);  Gwangjewon (1900); Daehan Hospital (1907); and Viceroyalty Hospital of Chosun (1910) – before getting its current name in 1945, when Korea was liberated from Japan.

Image credit: SNUH
Until 1978, SNUH was a state-owned hospital. Behind the original building, the hospital has expanded its compound with skyscrapers built over the years.
Address: 101 Daehak-no, Jongno-gu, Seoul, South Korea
---
10. Shinsegae Department Store (Main Branch)
---
Midofa Department Store in 1952 vs Shinsegae Department Store now
Image adapted from: dlpan_i  and InSapphoWeTrust
Shinsegae Department Store is a South Korean department store franchise and its main branch in Myeong-dong has a long history. Having opened in 1930, it is the first and oldest department store in Korea.
The structure of the building is more or less the same as the original.

Midofa Department Store in the 1950s
Image credit: pzkpfw3485
The building was first built as a franchise of the Japanese department store chain Mitsukoshi. It was only in 1963 that the store attained its current name. Shinsegae Group has since expanded its Myeong-dong premises by constructing a new building beside the old building.

Shinsegae Department Store (Main Branch) during Christmas
Image credit: travel oriented
Address: 63 Sogong-ro, Chungmuro 1(il)ga, Jung-gu, Seoul, South Korea
---
11. Namdaemun Gate
---
Namdaemun Gate in 1900 vs now
Image adapted from: yoonss5g and Ronaldo Ferreira
The Namdaemun Gate is one of the 8 gates of the Seoul City Wall that surrounds Seoul. The gate was built in 1398 to welcome foreign emissaries, control access to the capital city, and keep Siberian tigers out.
The 6.1m-tall iconic pagoda-style gate became the first National Treasure of South Korea on 20th December 1962.

Namdaemun Gate at night
Image credit: Wei-Te Wong
The Namdaemun Gate has undergone two significant destructions – once during the Korean War and another during an arson case in 2008. The damage from the Korean War was repaired in 1961, while the aftermath of the arson case took more than 3 years – from April 2010 to May 2013 – to be fixed. The repair costs amounted to KRW20 billion (~USD16.9 million) and was co-funded by the government's budget and public donations.
Before the 2008 fire, Namdaemun was the oldest wooden structure in Seoul.
Address: 40 Sejong-daero, Namdaemunno 4(sa)-ga, Jung-gu, Seoul, South Korea
---
12. 63 SQUARE
---
63 SQUARE in 1985 vs now
Image adapted from: eunji_queen and Jonathan Tommy
63 SQUARE (formerly Hanwha 63 City) is also commonly known as the 63 Building. The 250m-tall skyscraper was the tallest building outside of North America when it opened in July 1985.
The building was built as a landmark for the 1988 Summer Olympics. The gold-clad structure cost KRW180 billion (~USD152 million) to build and was South Korea's tallest building until the Hyperion Tower was built in 2003.

Image credit: Koreattrack.com
The design of the structure was inspired by the Hanja character for person (人). 63 SQUARES'  14,000 panes of glass are coated with a thin film of 24-carat gold which gives the building a beautiful sheen as it reflects light.
While the building has 63 floors, the top 3 floors are not open to the public. 63 SQUARE is home to the headquarters of several major finance companies, the world's highest art gallery, and an observation deck.
Address: 60 Yeouido-dong, Yeongdeungpo-gu, Seoul, South Korea
---
Seoul then & now, a vibrant city
---
Image credit: yoohwa jeong
The beautiful landscape of Seoul city exposes the rich culture and modernisation of South Korea. With steady cultural preservation efforts, many of the country's iconic landmarks continue to juxtapose the architecture of a modern city.
Check out other Korea-related articles:
---
Cover image adapted from: lk0332 and Jordi Sanchez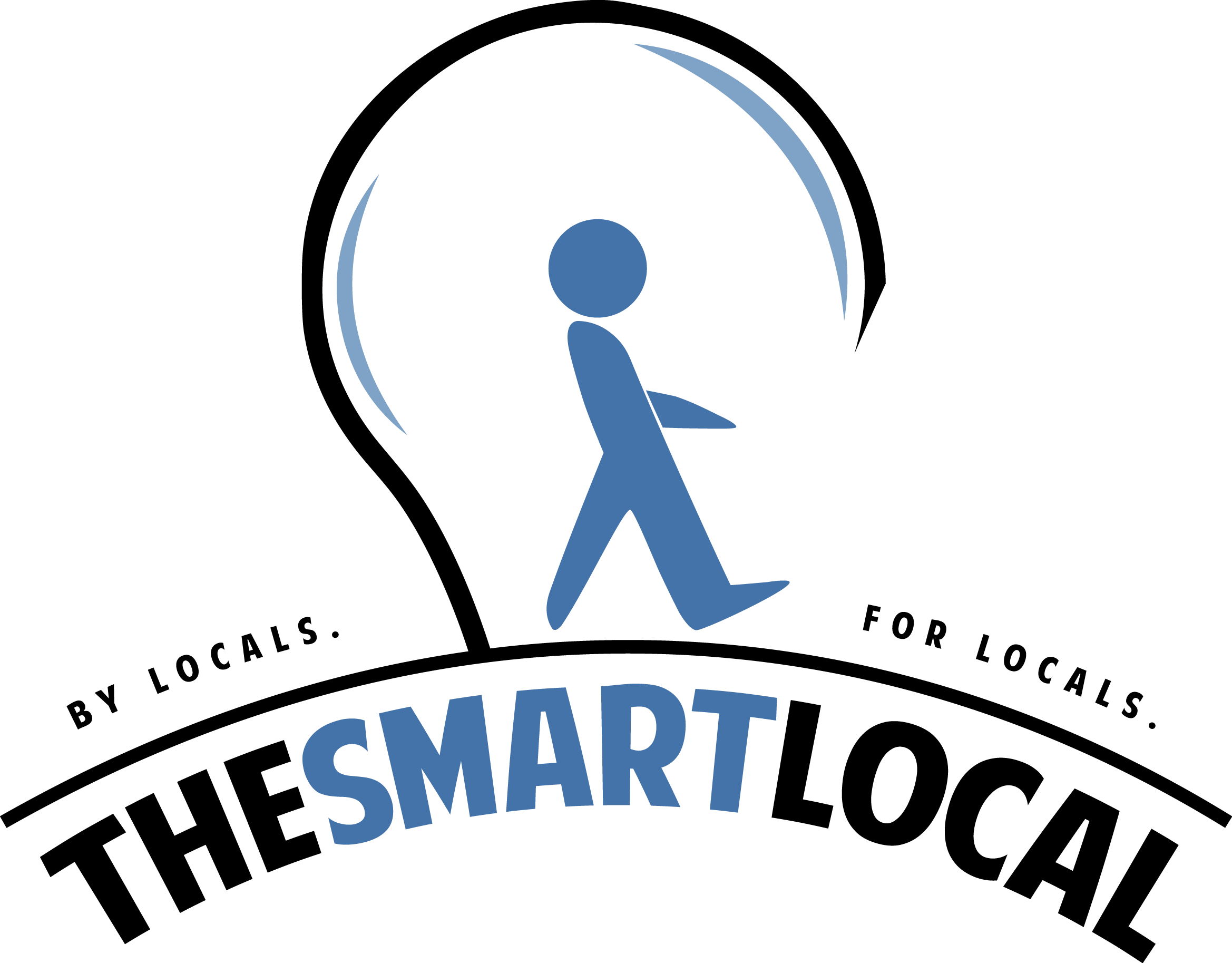 Drop us your email so you won't miss the latest news.