Korean dramas adapted from webtoons
---
Korean dramas have been resonating well with international viewers, thanks to a combination of pandemic-induced boredom and the ready availability of shows on streaming sites such as Netflix. While we are familiar with the latest shows such as Mystic Pop-Up Bar and Itaewon Class, many are unaware that these Korean dramas were actually adapted from popular webtoons. 
In order to give recognition to the original writers behind these exceptional storylines, we've collated a list of 11 Korean dramas that were adapted from webtoons. And if you're suffering from withdrawal symptoms after finishing one of these Korean dramas, stave off that longing by giving the original webtoons a read. 
---
1. Cheese In The Trap (2016)
---

Image credit: MyDramaList
This 2016 drama was adapted from a Korean webtoon of the same name. Written by Soonkki, Cheese In The Trap is one of the most popular webtoon series to date and it took the writer 7 years to complete the whole thing. It spans 4 seasons, amounting to a total of 184 chapters. 

Image adapted from: WEBTOON
After taking a gap year, Hong Seol returns to college on a scholarship and finds it puzzling that Yoo Jung, a well-off and popular student in school, starts to treat her nicely despite the hostile relationship they had a year ago. 
Image adapted from: WEBTOON
Although she has her reservations about Yoo Jung, Hong Seol agrees to go on a date with him and lands herself in a complicated relationship.

Image credit: MyDramaList
Main cast: 
Park Hae-jin as Yoo Jung

Kim Go-eun as Hong Seol

Seo Kang Jun as Baek In-ho

Lee Sung-kyung as Baek In-ha
The drama started off on the same premise as the webtoon. But since it was filmed before the author completed the entire series, the ending differs from the webtoon. 
And a drama is definitely incomplete without some drama involved, and Cheese In The Trap steps it up a notch by bringing that into real life. As mentioned, the webtoon series was incomplete before the drama went into production. The author openly expressed her displeasure at the fact that the crew only checked in with her on the finalised script right before shooting the ending.
However, much like most dramas that eventually reach a resolution, the director has personally apologised for their negligence and Soonkki has since accepted his apology. 

Image credit: MyDramaList
While the drama's ending might differ from the original comic, the alternative sure comes as a bonus for those who have been following the webtoon for years. You can read the webtoon and watch the drama, and let us know which version you prefer.   
Genre: Romance
---
2. My ID Is Gangnam Beauty (2018)
---

Image adapted from: Naver
My ID Is Gangnam Beauty is written by Kee Maeng-kee and has garnered much attention for its focus on beauty standards in Korea and plastic surgery. 
Follow Kang Mi-rae as she tries to adapt to her new life in university after having undergone plastic surgery. She meets Do Kyung-seok, who appreciates and loves her beyond her looks. 
Image credit: IMDb
Main cast:
Im Soo-hyang as Kang Mi-rae

Cha Eun-woo as Do Kyung-seok

Jo Woo-ri as Hyun Soo-ah

Kwak Dong-yeon as Yeon Woo-young
The drama adaptation spices things up a little by adding more characters, as well as scenes that weren't in the webtoon. 
Mi-rae's personal thoughts were actually more expressive in the comic as compared to her reserved in the drama. But that's understandable as a two-dimensional comic has to convey emotions via speech bubbles, while a live-action drama can express that through actions. 
The original writer stated that she was very grateful that Im Soo-hyang took up the role, as plastic surgery is still a touchy subject despite its popularity. 

Genre: Romantic comedy 
---
3. Rugal (2020)
---
Image adapted from (left to right): WEBTOON.XYZ and MyDramaList
This action-packed comic by Rel.mae revolves around detective Kang Ki-beom as he works to bring down a criminal organisation called Argos. 
One day, he returns home to find his wife murdered by Argo's men. Still in disbelief, he was ambushed and blinded by the men. 
The National Intelligence Service (NIS) offers him a chance at revenge by joining Rugal, a special team put together to track down Argos. When he regains his sight thanks to a pair of artificial eyeballs, he sets out with Rugal to hunt down Argos. 
Image credit: IMDb
Main cast:
Choi Jin-hyuk as Kang Ki-beom

Park Sung-woong as Hwang Deuk-gu

Cho Dong-hyuk as Han Tae-woong

Jung Hye-in as Song Mi-na

Han Ji-wan as Choi Ye-won 

Park Sun-ho as Lee Gwang-cheol

Kim Min-sang as Choi Geun-cheol

Image credit: IMDb
The drama has been well-received by audiences, for it comes with an intense storyline filled with non-stop action. While the webtoon version is a good read, the cinematography and stellar performances from the cast help to better bring the scenes to life.

Check out this article for more information about Rugal and other thriller dramas.
Genre: Action, thriller 
---
4. Hell Is Other People (2019)
---
Image adapted from: Naver
Hell Is Other People is an enthralling webtoon series written by novelist Kim Yong-ki, and it's available on Naver. Unlike many webtoons, this series uses a monochrome colour scheme to set the tone for its dark and cynical plot. 
The webtoon follows a young man by the name of Yoon Jong-woo as he leaves the countryside to take up an internship in Seoul. He puts up at one of the cheapest and smallest rental rooms in the city, known as a goshiwon. 
There, he encounters the least desirable residents and meets with weird occurrences. However, leaving is not an option when he's restricted by his financial situation.

Image credit: IMDb
Main cast: 
Im Si-wan as Yoon Jong-woo

Lee Dong-wook as Seo Moon-jo
The drama adaptation of this comic is called Strangers From Hell on Netflix. At only 10 episodes, it's a short series that's packed with thrills, scares, and plenty of creepiness that will have you hiding under your sheets. 
 Besides the intriguing plot, credit should also be given to the cast for bringing their A game as they fully immersed themselves in their characters.
Image credit: MyDramaList
Many have praised Lee Dong-wook, who's known for his role as the lovable Grim Reaper in Goblin, for being a versatile actor capable of taking on different roles and nailing the characters. 
He plays a murderer hiding behind the facade of a charming dentist. After watching his stellar performance, you'll probably wonder if he really does have a split personality in real life.
Genre: Thriller, mystery 
---
5. What's Wrong With Secretary Kim (2018)
---
Image adapted from (left to right): tappytoon and IMDb
What's Wrong With Secretary Kim was first published as a novel written by Jung Kyung-yoo before being adapted into an online comic. In 2018, it was turned into a drama that has won the hearts of many.  
Lee Young-joon is a rich and handsome vice-president of a big company. His right hand is a capable secretary called Kim Mi-so, who has been working for him for close to 9 years. But when she decides to call it quits, Young-joon needs to find a reason to make her stay. 
Image credit: IMDb
Main cast:
Park Seo-joon as Lee Young-joon

Park Min-young as Kim Mi-so 
The drama adaptation has been praised for its attention to details, even down to the nitty gritty like the leads' hairstyles and outfits. 
For those who've caught the drama but yet to read the comic – or the other way round – you might want to go ahead and conquer both to spot the similarities and differences. 
Read this article for more on this drama. 
Genre: Romance 
---
6. Love Alarm (2019)
---
Image adapted from: Daum
Love Alarm is adapted from a webtoon known as Ringing If You Like (Joahamyeon Ullineun) by Chon Kye-young. The webtoon has its own YouTube channel – a few chapters have been uploaded as videos and translated into English and Spanish for international readers to enjoy. 
This comic revolves around an app called Joalarm, which allows people to know if an admirer is within a 10-metre radius. As the female lead, Jo-jo, goes about using the app, she finds herself caught in a love triangle involving two best friends: Hwang Sun-oh and Lee Hye-young. 
Image adapted from (left to right): Love Alarm Webtoon and tvN/Netflix
Main cast:
Kim So-hyun as Kim Jo-jo

Song Kang as Hwang Sun-oh

Jung Ga-ram as Lee Hye-young 
Image credit: IMDb
While the drama has stayed true to the original plot, it has actually led to the creation of a real-life app of the same name, albeit for a different purpose since we can't sync our emotions with technology, at least for now. The app was launched in line with the drama's promotional activities to allow fans to stay engaged and keep up with ongoing events. 
The second season is going to be available on Netflix from 22nd August 2020 onwards, so be sure to catch the first season before that. 

Genre: Romance 
---
7. Extraordinary You (2019)
---

Image adapted from: Daum
The drama Extraordinary You is based on a webtoon series called July Found By Chance. Writer Moo Ryu's work here is extraordinary, given the refreshing storyline that's nothing like what we've seen before. 
It tells the story of Eun Dan-oh, who's actually an extra in a comic book called "Secret". She comes to the realisation that she's part of a comic and wants to change the fate that the writer has determined for her. 

Image credit: IMDb
Main cast:
Kim Hye-yoon as Eun Dan-oh

Rowoon as Ha-ru, Number 13

Lee Jae-wook as Baek Kyung 
Despite initial concerns that the webtoon plot would be too complicated for a drama, the writer has stated that the cast and crew have surpassed her expectations in bringing the comic to life.
Image adapted from: MBC/Netflix 
Compared to the comic, the drama is longer. This has allowed every character to fully develop and reveal their personalities over the course of the story.
More information about this drama can be found here. 
Genre: Romance 
---
8. Itaewon class (2020)
---
Image adapted from (left to right): Daum and IMDb
This webtoon by Jo Gwang-jin has been adapted into a K-drama of the same name – Itaewon Class. It has since become one of the most talked about topics in 2020, second only to Park Seo-jun's unfortunate bowl haircut. 
The story follows the lead, Park Sae-ro-yi, and his group of friends as they navigate through the ups and downs in life together. 
Sae-ro-yi lost his father due to an accident caused by a rich man's son, and when he got released from prison years later, he's determined to avenge the death of his father. In order to do so, he decides to make it big and earn tons of money by first opening a restaurant-slash-bar in Itaewon.

Image credit: IMDb
Main cast:
Park Seo-joon as Park Sae-ro-yi

Kim Da-mi as Jo Yi-seo

Yoo Jae-myung as Jang Dae-hee

Kwon Na-ra as Oh Soo-ah
While there might have been small changes, the drama remains largely faithful to the original plot. Similar to the comic, the success of this drama can be attributed to the fact that it touches on topics revolving around everyday struggles, something that resonates with many. 
Learn more about this drama in our article here.
Genre:  Romance, slice of life 
---
9. Memorist (2020)
---
Image adapted from: Daum
Here's an action thriller comic for those who live for adrenaline. Dong Baek may look like a normal detective going around catching bad guys, but he actually possesses the ability of reading people's memories. 
Follow him as he puts his talent to good use by working together with Han Sun-mi, a gifted criminal profiler, to solve a series of murders. But the duo gets more than what they bargained when they discover secrets about themselves they wish they never knew.
Image credit: ASIANWIKI
Main cast:
Yoo Seung-ho as Dong Baek/Sung Ju-ho

Lee Se-young as Han Sun-mi

Jo Sung-has as Lee Shin-woong 
Jae Hoo, the creator of this webtoon, has expressed delight about how the actual drama adaptation turned out. Not only are the cast members perfect for their roles, the storyline doesn't derail from the original work. 
For those who want to read the webtoon, the writer has mentioned that there are additional scenes specifically written for this drama adaptation, so do keep a lookout. 
Genre: Thriller, action, fantasy
---
10. Mystic Pop-Up Bar (2020)
---
Image adapted from: (clockwise from top-right): Daum, IMDb, Daum, and Daum
Mystic Pop-Up Bar was adapted from a webtoon called Twin Tops Bar (Ssangappocha). Created by Bae Hye-soo, it's an award-winning piece which has bagged the Excellence Award for the 2017 Korea Manga Awards
Wol Joo owns a mysterious bar where she engages in deep conversations with her customers as they enjoy the food and drinks she dishes out. In the process, she attempts to help them resolve their grudges and heal their wounds.  

Image credit: IMDb
Main cast:
Hwang Jung-eum as Wol Joo

Yook Seung-jae as Han Kang-bae

Choi Won-young as Chief Gwi 
Expect slight tweaks to the original storyline as the webtoon is still ongoing. But similar to the drama, Wol Joo runs a pojangmacha, which is an outdoor bar that sells alcohol and street food in Korea. 
With the tent bar as a front, Wol Joo provides counselling services and helps people resolve their grudges by entering their dreams. Together with Chief Gwi and her new part-time employee, Han Kang-bae, she attempts to fulfil her task of helping 100,000 people by the end of a month.  
Image credit: IMDb
Viewers have been blown away by the exceptional chemistry between the leads and a plot that's relatable and light-hearted. All of this makes it a perfect feel-good drama to watch at the end of the day to wind down.

Genre: Fantasy, mystery 
---
11. Backstreet Rookie (2020)
---
Image adapted from: TOPTOON
Backstreet Rookie is a Korean drama based on a hit webtoon called Convenience Store Saet-byul and recently started airing on 19 June 2020. 
4 years ago, a convenience store owner met a high school student in an alley and couldn't get his mind off her. Fast forward to present day, she returns to his store as a part time employee and an unlikely love story unfolds between the two despite their 10-year age gap. 
Image credit: @sbsnow_insta
Main cast:
Ji Chang-wook as Choi Dae-hyun

Kim Yoo-jung as Jung Saet-byul

Do Sang-woo as Jo Seung-jun

Han Sun Hwa as Yoo Yeon-joo 
This drama was highly anticipated even before promotional activities kicked off as it managed to cast Ji Chang-wook and Kim Yoo-jung as the main leads. Based on recent reviews, the leads have great chemistry and have showcased a comical side never before seen in their previous dramas.

Check out this new drama and more upcoming Korean dramas in the 2nd half of 2020 in our article here. 
Genre: Romantic comedy, slice of life 
---
Korean dramas based on hit webtoons
---
Webtoons are undeniably popular in South Korea – even celebrities spend their days catching up on webtoons. So whenever you're done watching the Korean dramas on this list, give the original webtoons a read. Who knows, you and your oppa may be reading the same thing at the same time!
Take some time to read these other Korea-related articles:
---
Cover image adapted from (left to right): tappytoon and IMDb
Enjoying The Smart Local South Korea? Follow us on Facebook, Twitter, Instagram and Telegram for more stories like this.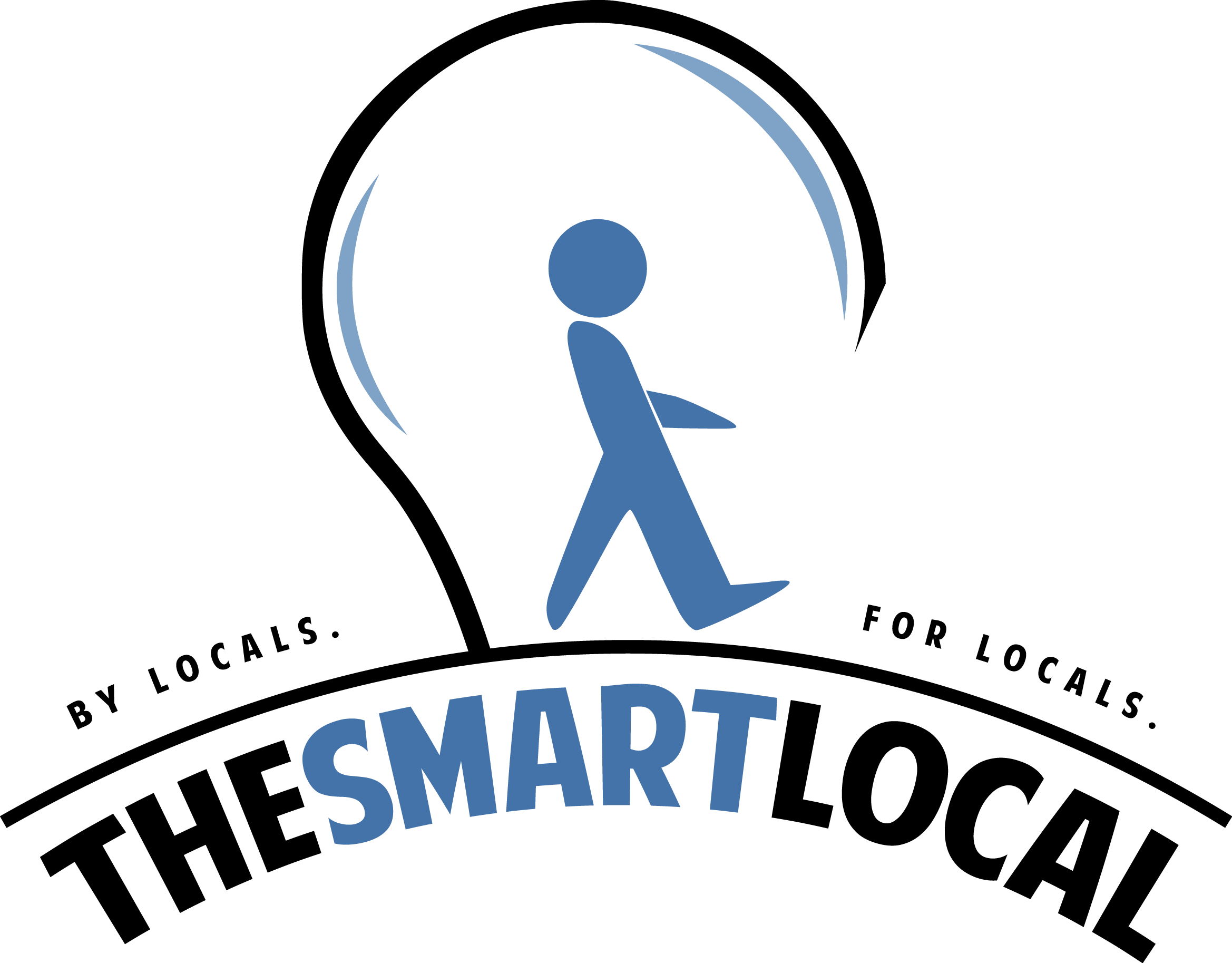 Drop us your email so you won't miss the latest news.