Korean snacks using an air fryer
---
We love everything convenient, from online shopping to one-pot meals. As long as it's fuss-free, we're definitely up for it. So it's no surprise that we're in love with the mighty air fryer and all the things it can do. You can heat up frozen fried food and make it perfectly crispy, roast a whole chicken with minimal cleanup after, and even bake a cake with it. The air fryer can also be used to make Korean snacks – perfect finger food for your next K-drama bingeing session. We've sussed out 8 Korean snacks you can make with an air fryer so you can have a taste of Seoul, literally.
---
1. Scorched rice crisps
---
Image credit: @sunhee.kim.2940
This snack is known as nurungji in Korea and locals can get it at most Korean supermarkets. But for those who can't get hold of this snack outside of Korea, you can simply make it at home with leftover rice.  
You don't need much to make this snack. Besides cooked rice, all you need is an air fryer and some parchment paper. Cold leftover rice that's been stored in a fridge will give you the best results.
Image adapted from: @an.su.min
Ingredients: 
Image credit: @an.su.min
Steps:
Cut the parchment paper into a size that fits your air fryer.

Spread a thin layer of cooked rice onto the parchment paper. Remember to leave a border along the sheet so that

you can remove the rice crisp from

the air fryer

easily once it's done.

Set the air fryer to 200

°C and bake the rice for 10 minutes. Then

,

turn the temperature down to 190°C and bake for another 10 minutes, or until golden brown and crispy. 
---
2. Korean rice cake puffs
---
Image adapted from: The Kitchen DANDY
Korean rice cakes come in different shapes and sizes, and the tubular kind used in tteokbokki is probably the most well-known. This recipe calls for the ones that come thinly sliced, but if you can only find long rice cakes, simply slice it up when you're preparing the dish. 
These baked rice cake puffs come out crispy on the outside and retain their chewiness on the inside. They pair well with condiments such as honey and sesame seeds, and also add an extra layer of texture if you were to have them with granola or cereal for breakfast. 
 Ingredients:
Sliced frozen rice cakes 

Honey (Optional)

Sesame seeds (Optional)
Steps:
Place a layer of sliced rice cakes in the air fryer. Make sure that the pieces don't overlap each other, or else it won't be evenly cooked. 

Bake the rice cakes at 180

°C for 6 to 7 minutes. 

Drizzle some honey and scatter some sesame seeds over the rice cakes. (Optional)
---
3. Baked sweet potato chips
---
Image credit: @jung_ory
It's no secret that Koreans love their sweet potatoes. This ingredient, which comes packed with lots of nutrients, can be found in many Korean dishes such as pizza, latte, and even makgeolli (rice wine). 
You can also transform the versatile sweet potato into chips. Since this recipe doesn't require oil, it makes this snack healthier than conventional potato chips.
Image credit: @babssem_jeju
Ingredients: 
Sweet potato 

Salt  

Black pepper
Steps:
Wash the sweet potato thoroughly to remove any dirt.

You can choose to keep the skin on or peel it. 

Cut the sweet potato into thin slices, approximately

0.25 to 0.5cm thick.

 

Season the slices with salt and black pepper. 

Line the air fryer with parchment paper and place the slices onto it. In order to get an even bake, make sure that the slices do not overlap with each other. 

Bake the sweet potato slices at 180

°C for approximately 15 minutes

,

or until golden brown.

Image credit: @pimlico_fresh
Try experimenting with other ingredients such as lotus roots, pumpkin, and kale. But do remember to adjust the timing accordingly and check on the chips regularly to prevent them from burning. 
Image credit: @mccormickspice
Tip: For a stronger flavour, swap out salt and black pepper for spices such as garlic salt and smoked paprika. You can even use pre-mixed blends such as cajun and Italian seasoning. 
---
4. Korean fried chicken
---

Image credit: @pinkrabbit012 
Many people try to avoid deep frying food at home because it's near impossible to do so without leaving oil splatters all over the place. 
But Korean fried chicken with maekju (beer) is just too good to pass, so locals who live for their chimaek fix have come up with an air fryer recipe specifically designed with minimal cleanup in mind.
Image credit: @pinkrabbit012 
This recipe calls for 2 teaspoons of soju as it's said to help to enhance the flavour. But if you don't have soju on hand, you can replace it with white wine or milk.
Ingredients:
500g of chicken wings or drumettes

½ tsp of salt

½ tsp of black pepper

2 tsp of

soju

1 tsp of oil

3 tbsp of flour

3 tbsp of starch
Steps:
Add 500g of chicken wings or drumettes into a large mixing bowl. 

Season the chicken with salt, black pepper,

soju

, and oil. Give it a good mix to ensure that the chicken pieces are evenly coated with the mixture.

Add flour and starch into the bowl and mix well. The flour mixture not only adds a crunch to the chicken but also helps to seal in the flavours of the seasoning. 

Place

parchment paper in the air fryer. 

Put the chicken into the air fryer and cook for 15 minutes at 180

°C. 

Flip the pieces over and cook for another 15 minutes. 
---
5. Korean seafood pancake
---
Image credit: @jyyskskfdl
Korean pancakes pair well with alcohol, making it a must-order whenever locals are out having a drink with their friends. 
While this recipe teaches you how to make a seafood version of it, Korean pancakes can be made with any ingredient of your choice. Just replace the seafood in this recipe with ingredients you prefer. You can never go wrong with a classic kimchi, but green onions and sliced chillies are good alternatives too. 
Image credit: @min_j.ho
Ingredients:
1 cup of Korean pancake mix

⅔ cup of water 

Squid

Prawns 

Green onion

Dash of black pepper 
Steps:
Slice the squid, prawns, and green onion to your desired size. 

Add 1 cup of Korean pancake mix and ⅔ cup of water into a large mixing bowl, and whisk till you get a smooth batter. 

Add

sliced

squid, prawns, and green onion into the bowl. Mix well. 

Season the pancake batter with a dash of black pepper. 

Line your air fryer with a lightly oiled parchment paper. 

Pour

a desired amount of batter onto the parchment paper. 

Bake the pancake for 10 minutes at 180

°C.

 
---
6. Korean barbecue pork belly (samgyeopsal)
---

Image credit: @suyoungdream
Eating out at a Korean barbecue restaurant can be expensive, and most places don't serve solo diners. As such, many people turn to having barbecue at home when the craving strikes.
There's a downside to this – your entire house will smell like a barbecue restaurant afterwards. But this air fryer recipe solves the problem and allows you to indulge in grilled meat sans unwanted odours.
Ingredients:
Pork belly slices 

Salt 

Black pepper

Kimchi (Optional)

Lettuce (Optional)

Garlic (Optional)

Ssamjang

(Optional)
Steps:
Season the pork belly slices with salt and pepper

according to your liking. 

Place the pork belly slices into the air fryer without

overlapping

and bake for approximately 15-20 minutes at 190

°C. Time varies according to your preferred

doneness

.

Prepare some lettuce, kimchi, garlic and

ssamjang

(a

type of spicy dipping sauce)

on

the side to go with the pork belly slices. (Optional)
---
7. Baked corn cheese
---

Image credit: @_senesia 
Corn cheese is commonly found in convenience stores across Seoul. Locals love to have it after heating it up in a microwave. But for a healthier option that doesn't come with added preservatives, try making it at home. 
Furthermore, baking the entire dish in an air fryer makes it much more fragrant as the cheese is entirely melted and browned on top. 

Image credit: @_senesia 
Ingredients:
300g of corn

5 tsp of mayonnaise

2 tsp of sugar

Salt

Black pepper

Shredded mozzarella cheese
Steps:
Add all ingredients except for shredded mozzarella cheese into a large mixing bowl and mix till it's well-combined. Adjust the amount of salt and pepper to taste. 

Empty the mixture into a foil tin that fits in the air fryer. 

Top the dish off with a generous amount of mozzarella cheese until it's fully covered. 

Bake for 10 minutes at 180

°C. 
---
8. Grilled squid
---
Image adapted from: 10000recipes
Grilled squid is called ojingeo gui in Korea. It's a snack that locals usually order along with some alcohol. Unlike many Korean dishes that are heavily seasoned with ingredients such as gochujang (red chilli paste) and garlic, this dish only requires salt and pepper to bring out the natural sweetness of the squid. 
Ingredients:
Squid 

1 tbsp of olive oil 

Salt 

Pepper 
Image adapted from: 정미야밥먹자
Steps:
Clean the squid and

remove

the guts. 

Separate the tentacles from the main body. Slice down the middle of the body so that you get a flat piece. 

Using either a

pair of scissors

or

a

knife, make even cuts on both sides of the squid's main body. 

Remove any excess water from

the squid

with a kitchen towel. 

Coat the squid with olive oil and season with a desired amount of salt and black pepper. 

Place the squid into an air fryer and bake for 15 minutes at 160

°C. Flip the squid

after 7-8 minutes.

 
Tip: Besides seasoning with salt and pepper, you can experiment with different herbs and spices to create a dish that best suits your palate. 
---
Bonus: IU's air fryer recipes
---
IU has also tried to recreate two air fryer recipes on her YouTube channel. If you're looking for a sweeter option such as Korean egg bread and s'mores, watch the video below for step-by-step guides brought to you by the star herself. 
---
Whip up Korean snacks with an air fryer
---
Instead of using your air fryer to heat up frozen food, make the most out of it and try your hand at these recipes. Not only are they easy to follow, these 8 Korean snacks are delicious and will satisfy even the pickiest eater out there. 
Here are other articles to keep up with Korean culture:
---
Cover image adapted from (clockwise from left): @_senesia, @pinkrabbit012, @pimlico_fresh and 10000recipes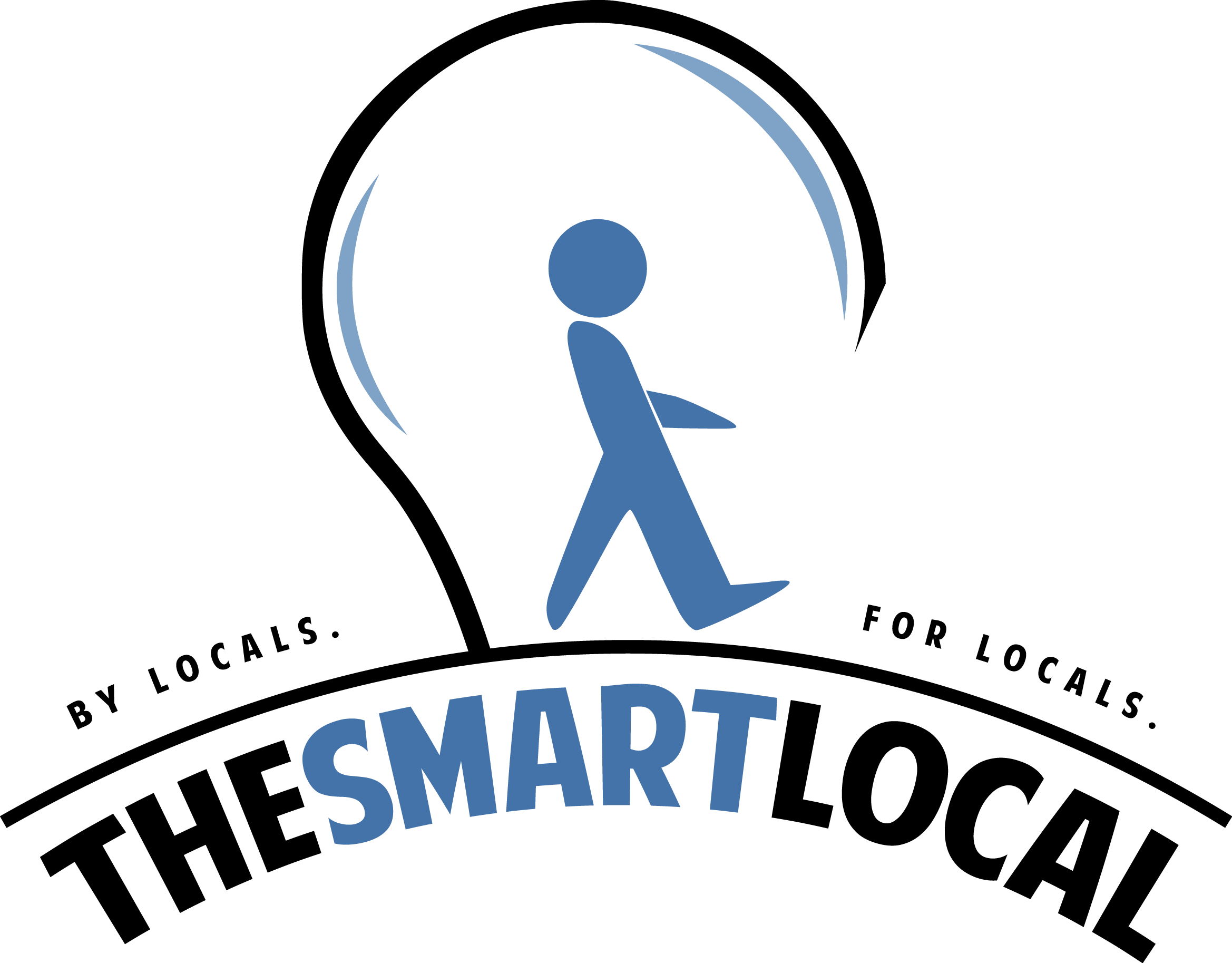 Drop us your email so you won't miss the latest news.