Useful Korean apps
---
South Korea is a technologically savvy country – that much is clear. It's the birthplace of top mobile phone brand Samsung. Its Internet connection speed is one of the fastest in the world. Its citizens are used to having the world at their fingertips with their technological devices. If you are planning to visit or live in Korea, here are 10 Korean apps you need to install on your phone for convenience and practicality. 
---
1. Baedal Minjok

 
---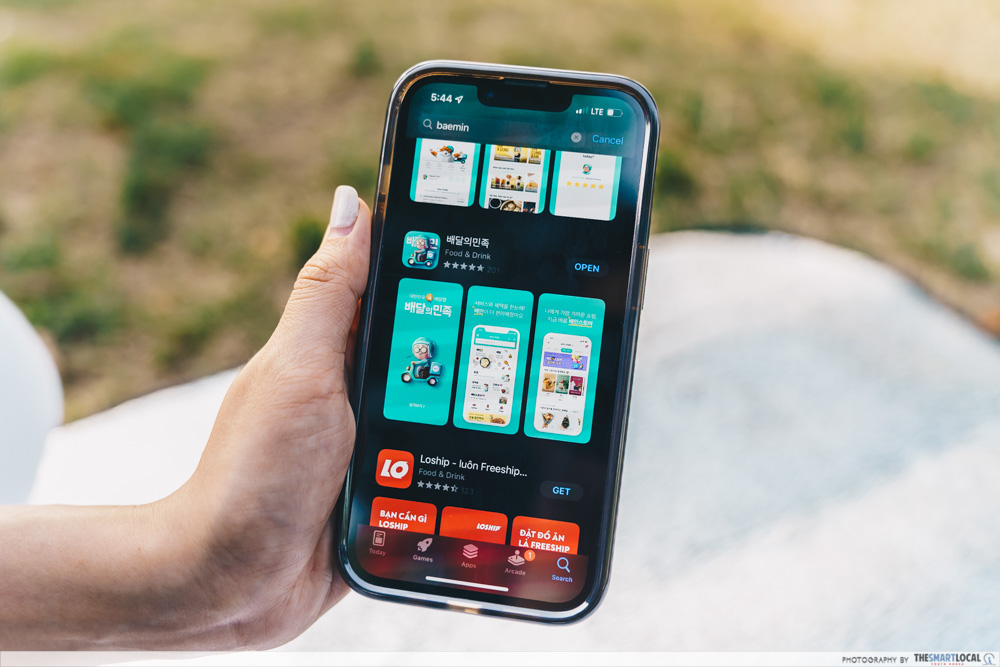 Image credit: TSL
Baedal Minjok, fondly nicknamed "Baemin" by locals, was founded in 2010, and is now Korea's top delivery service app. 
It delivers food from many restaurants, and even from convenience stores and supermarkets. Users can either create a Baemin account or simply key in their address to start ordering on the app.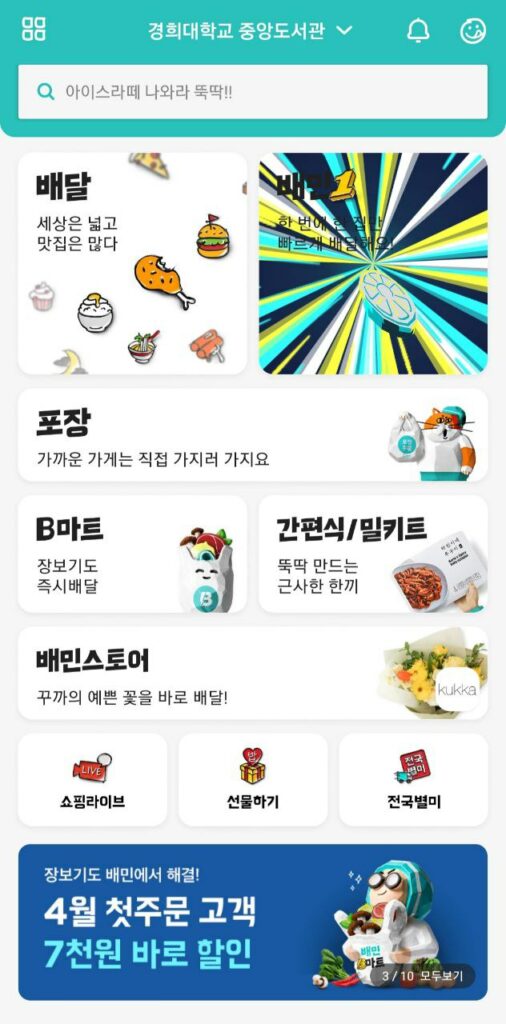 Image adapted from: Baedal Minjok
Once you're set up, choose the service you need – food delivery, take-away food, or delivery from a supermarket. 
If you have a specific restaurant or store in mind, search for it in the app to order directly.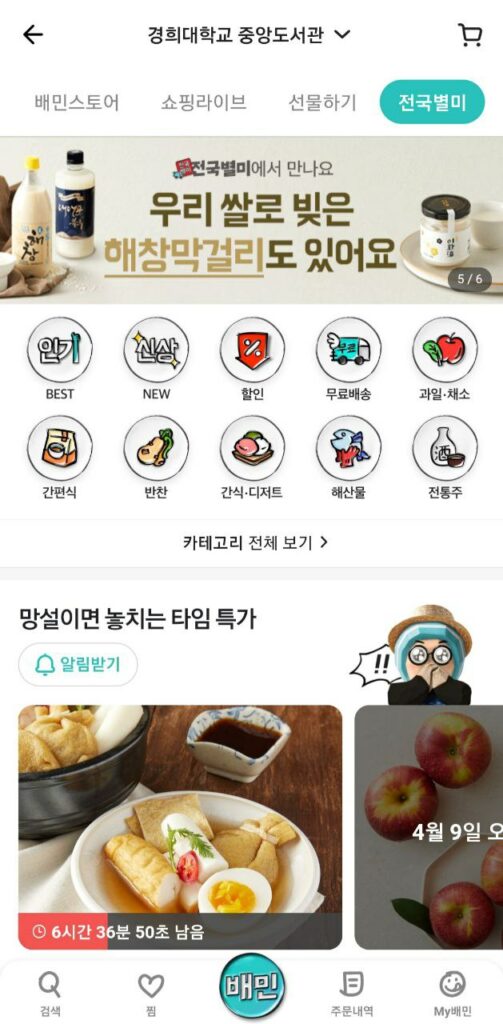 Image adapted from: Baedal Minjok
The app also splits foods into different categories, such as chicken, jjajangmyeon (black bean noodles) and sushi, if you need recommendations.
Like most food delivery apps, the app will also display each restaurant's rating and the amount of time it would take for your order to arrive.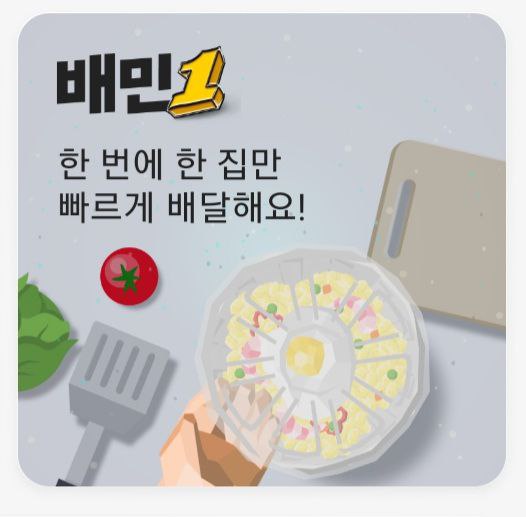 Image adapted from: Baedal Minjok
There is a Baemin 1 service, a single-order delivery service, where riders will pick up only one order per trip, instead of their usual 3 to 5 orders. This reduces delivery time and ensures that food delivered is still warm.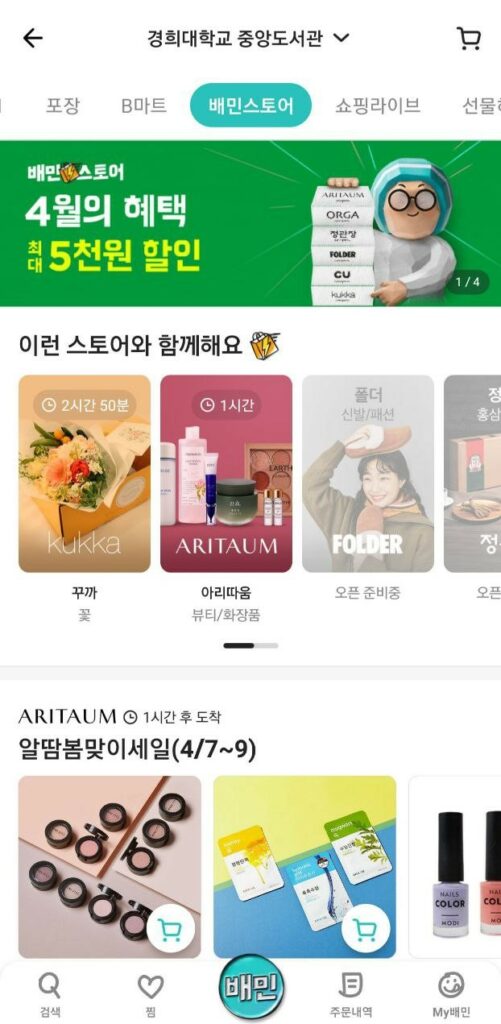 Image adapted from: Baedal Minjok
This all-in-one delivery service app also allows you to order groceries from supermarkets, make-up products from shopping malls, watch live home shopping broadcasts, and order Korean delicacies from speciality stores.
After carting what you need, add your Korean phone number for verification, and indicate your preferred payment method.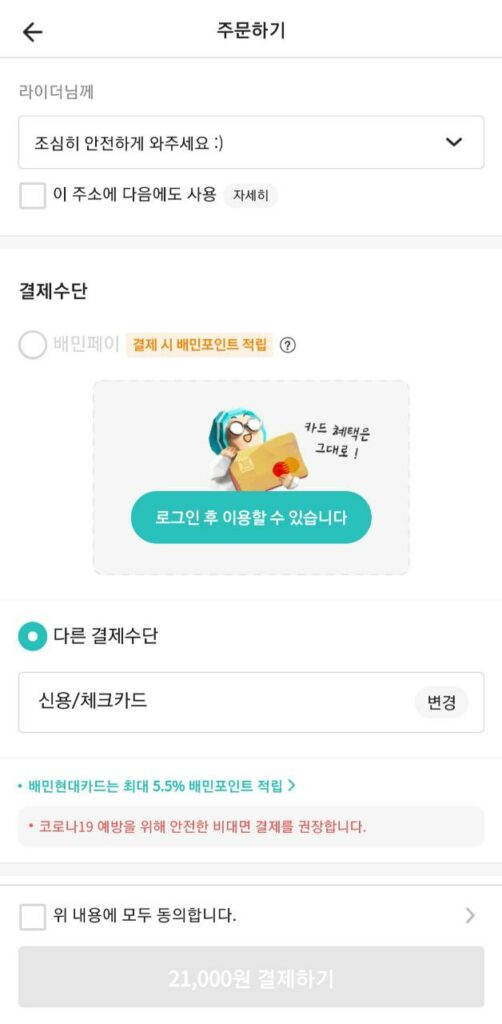 Image adapted from: Baedal Minjok
There's also an option for you to add notes for the rider and shop individually.
Check out our article about the best food delivery apps for more information and tips on food delivery apps to use while in Korea.
---
2. MangoPlate
---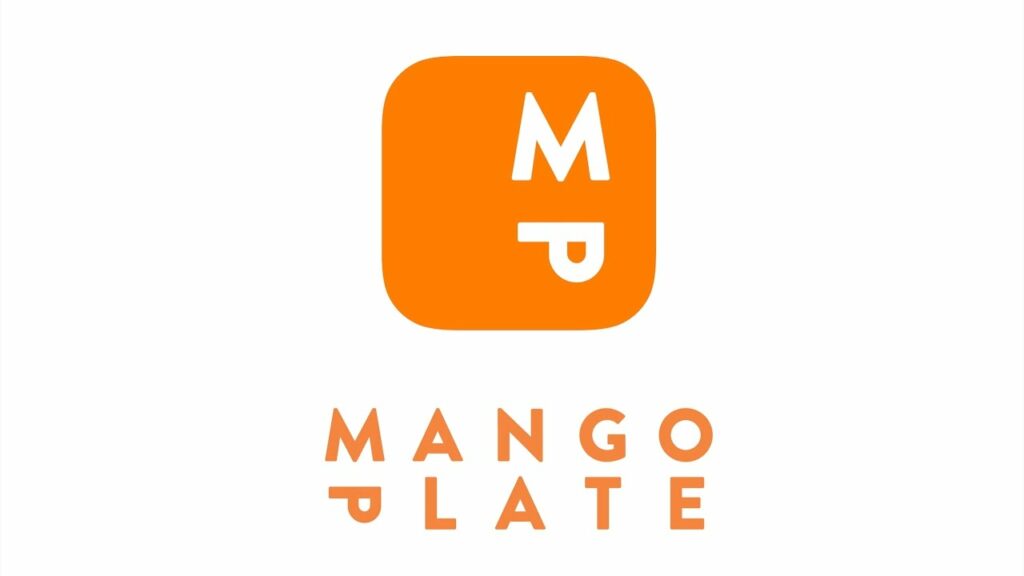 Image credit: MangoPlate
MangoPlate, dubbed as Korea's version of Yelp, is a food recommendation app available in three languages – Korean, English, and Chinese. 
The app lets you receive and offer dining recommendations, write reviews and add photos, discover new eateries, and read lists and blogs compiled by other users. 
Sign in with your Facebook, KakaoTalk or Apple ID accounts, or choose to use the app anonymously.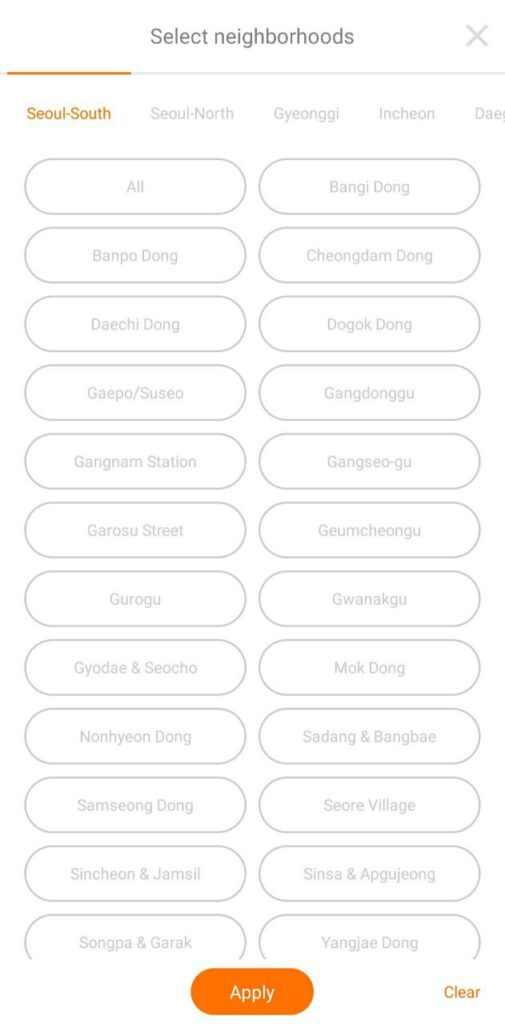 Image adapted from: MangoPlate
Search for rated restaurants in your area using your location or by selecting the neighbourhood you're in.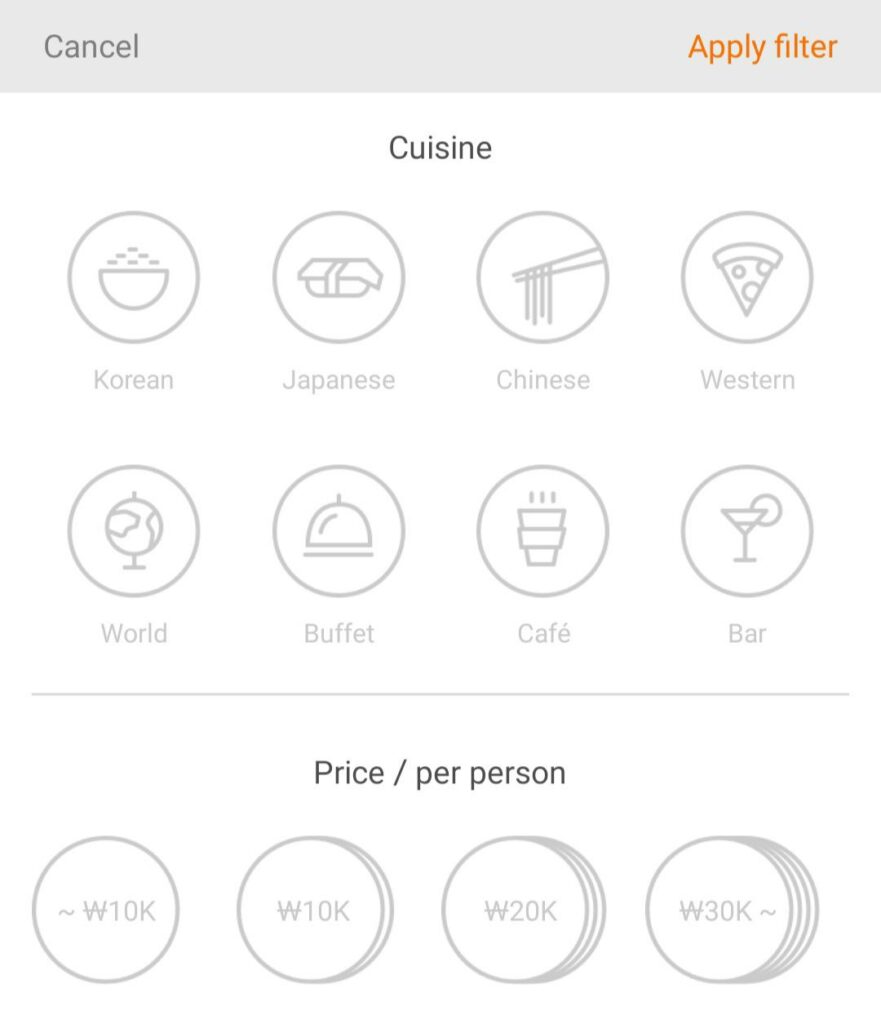 Image adapted from: MangoPlate
Restaurants are categorised by cuisine – such as Korean, Japanese, or Chinese – and type – such as cafes, bars, and buffets. 
You can also filter the selection according to your budget, from below KRW10,000 (~USD8.09) to above KRW30,000 (~USD24.26), and whether parking is available.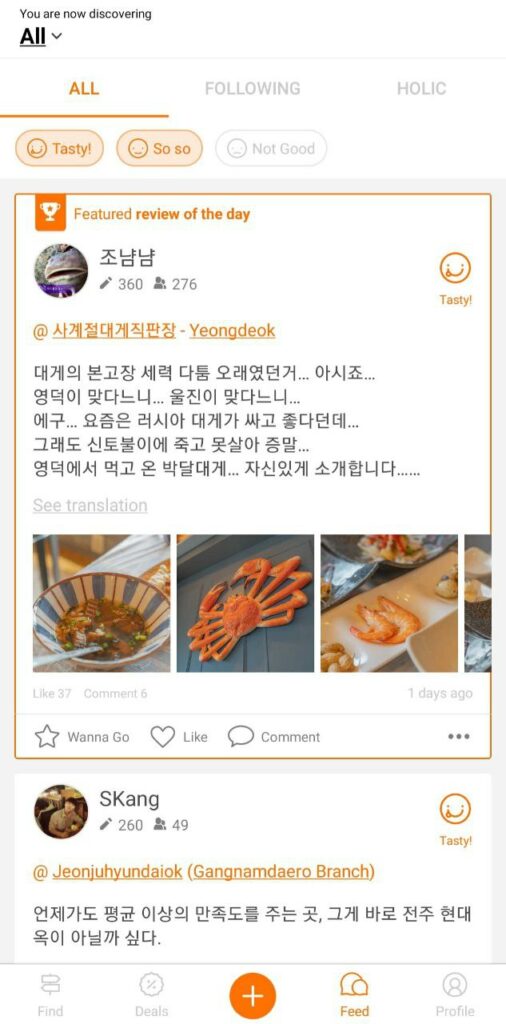 Image adapted from: MangoPlate
The app also has a tab where you can journal your daily food adventures by rating the eatery and adding your own pictures for other users to discover. The reviews are pretty honest and transparent, so you're unlikely to get a dud.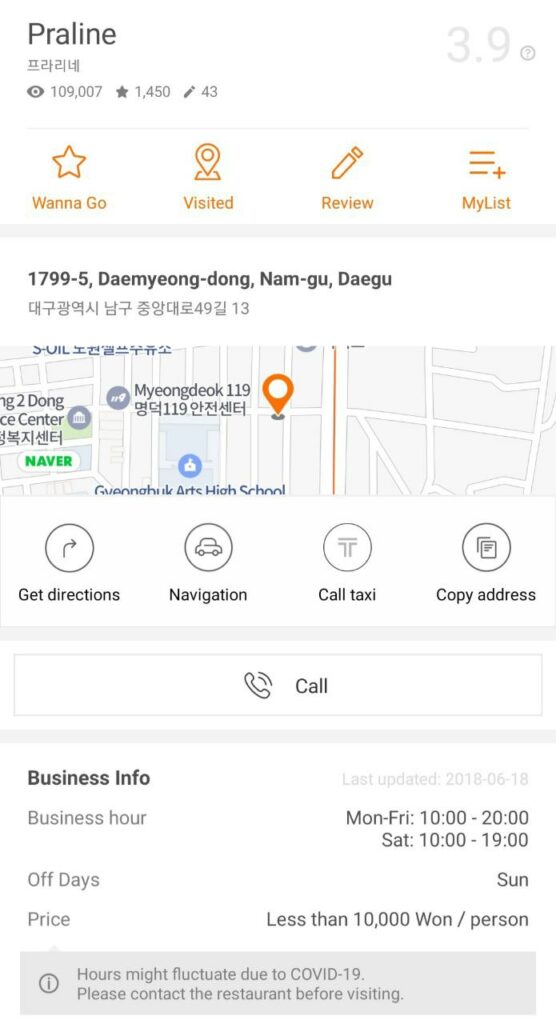 Image adapted from: MangoPlate
Eateries are listed with basic information, such as opening hours, address and telephone, as well reviews and pictures. You can even get navigation help and call a taxi with MangoPlate's in-app function of Naver Maps. 
Another great thing about the app is that it is easy to use, even for non-Korean speakers, as a translation function is available. 
---
3. Coupang 
---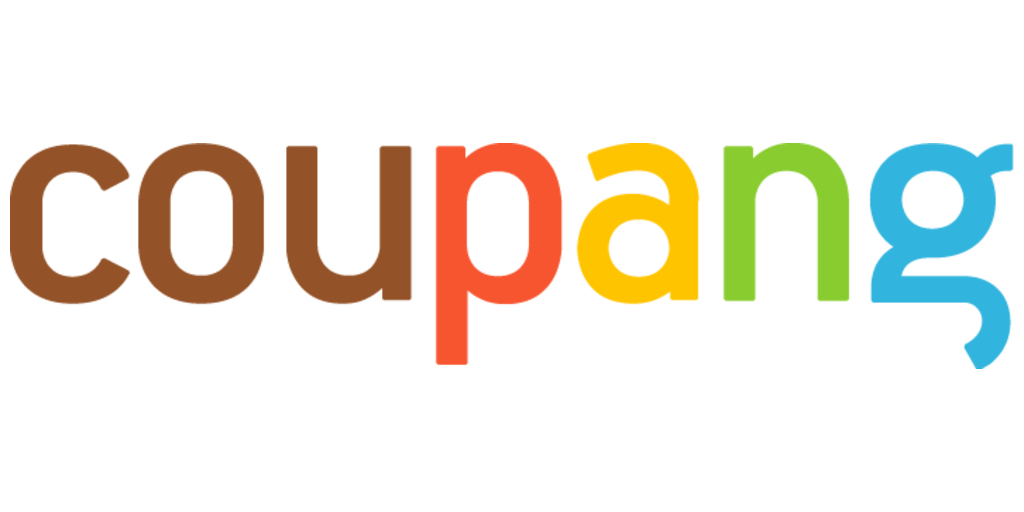 Image credit: Coupang
Coupang is one of Korea's biggest e-commerce marketplace, where both big brands and small sellers market their products. 
While the app may not support English-speaking users, its easy-to-use interface is convenient and foolproof for all. Users can access Coupang either through their app or on a browser.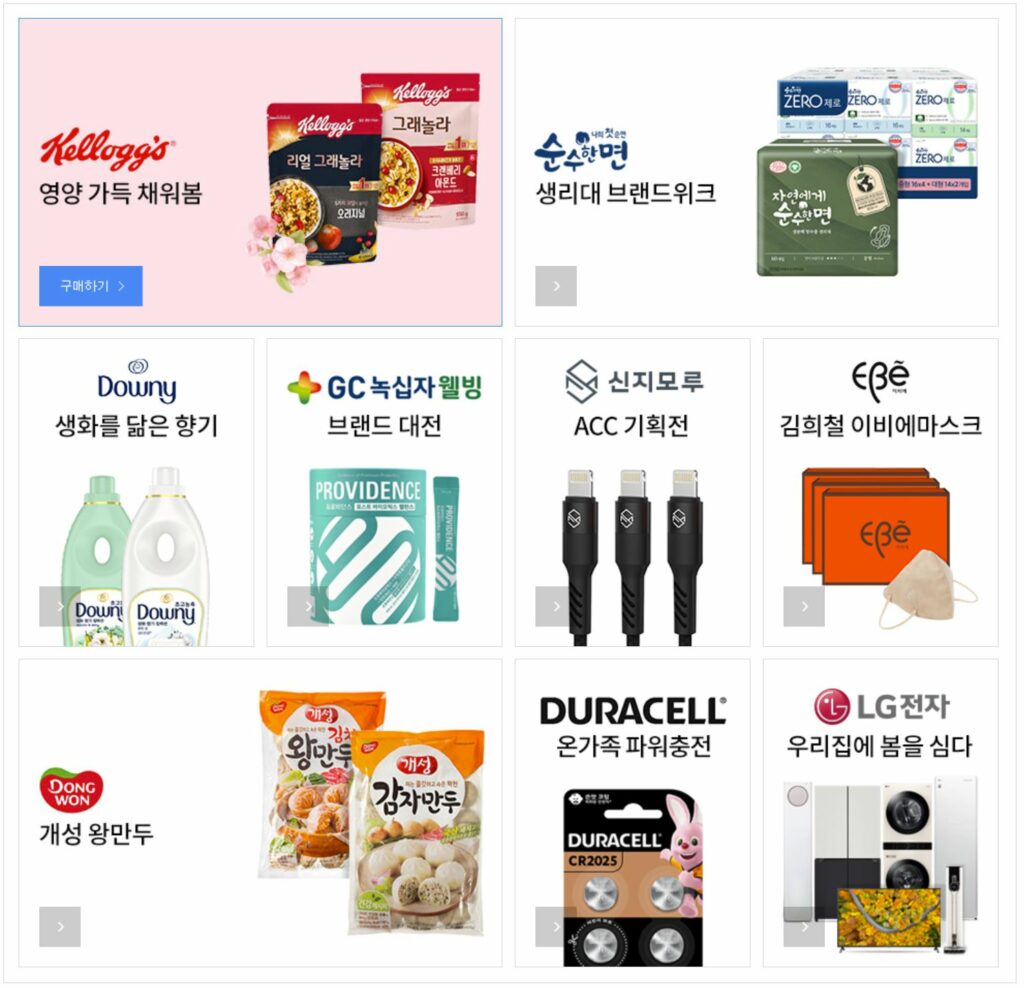 Image adapted from: Coupang
All sorts of items can be bought on Coupang, from 3-in-1 instant coffee packets to a brand-new refrigerator. 
The platform is also affiliated with many brands, such as Samsung, Maxim, and CJ Foods, that have virtual shops on it. 


Image adapted from: Coupang
There are three special services that Coupang offers, namely Rocket Delivery, Rocket Fresh, and Rocket Jikgu.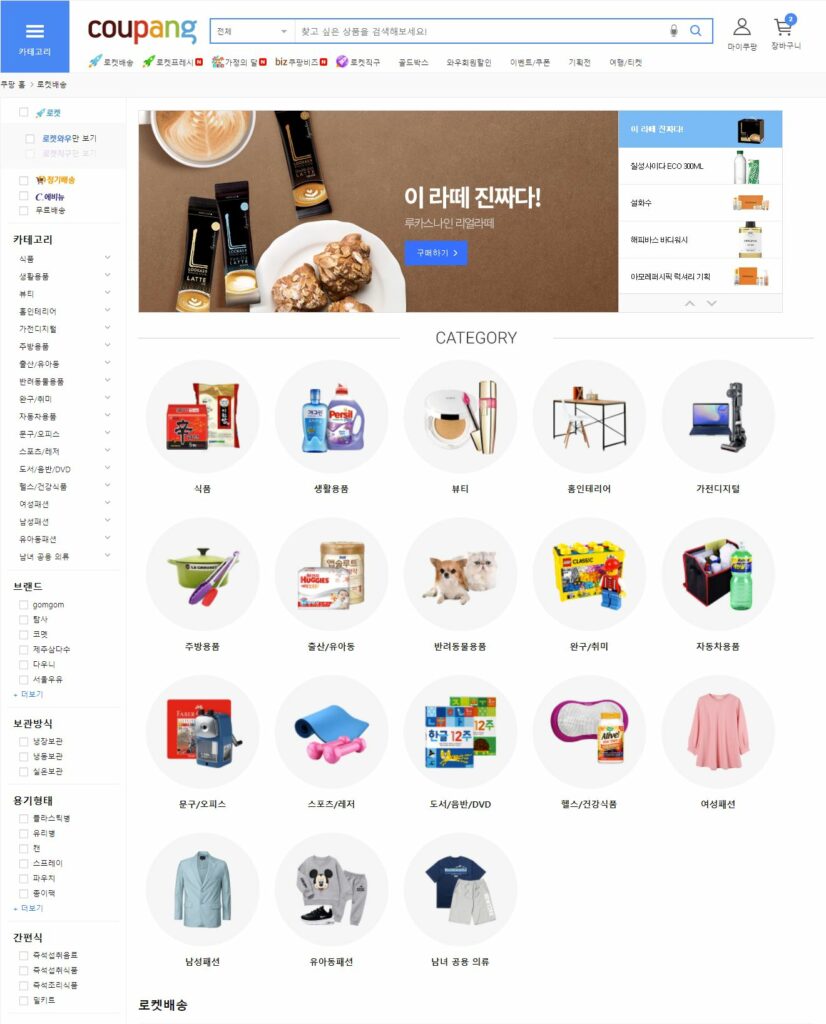 Image adapted from: Coupang
Rocket Delivery is a service where delivery orders for items over KRW19,000 (~USD15.36) which are placed before midnight are expedited and will reach the buyer by 7am the next morning.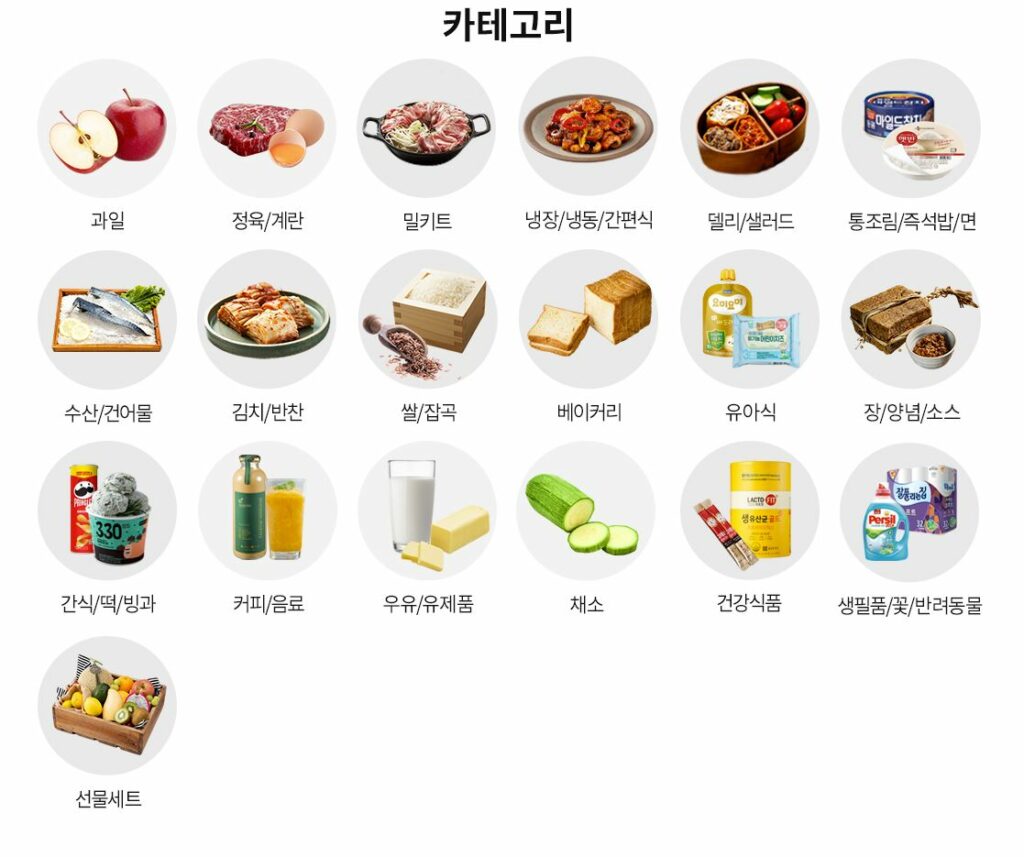 Image adapted from: Coupang
Rocket Fresh is a service that delivers fresh food. Like Rocket Delivery, the Rocket Fresh service gets the fresh food and other groceries you've ordered to you overnight. As long as you place your order before midnight, you'll get your orders by 7am the next morning.

Image adapted from: Coupang
Rocket Jikgu is a service that offers shipping of products from overseas within 3 days. This service covers over 80,000 products from 3,500 brands, such as food, beauty, and personal care products, from countries including the US, China, and Hong Kong.


Image adapted from: Coupang
You'll need an email address, a Korean telephone number, and a Korean address to create a Coupang account. Payment modes include online bank transfer, credit card, pay by mobile phone, and Coupang Pay.
---
4. Bunjang
---


Image credit: Bunjang
Bunjang is one of Korea's top online marketplace for secondhand goods. Find a huge range of offerings, from clothes to vintage cameras, at affordable prices. 
It is especially loved by K-pop fans who use the platform to source for K-pop items, such as rare collector albums and photo cards from music shows. 
Bunjang's app and website are only available in Korean, and you need to have a Korean mobile phone number to create an account. Most sellers on Bunjang also only accept payment through Korean bank transfers, and you'll need to communicate with the seller directly before making a purchase.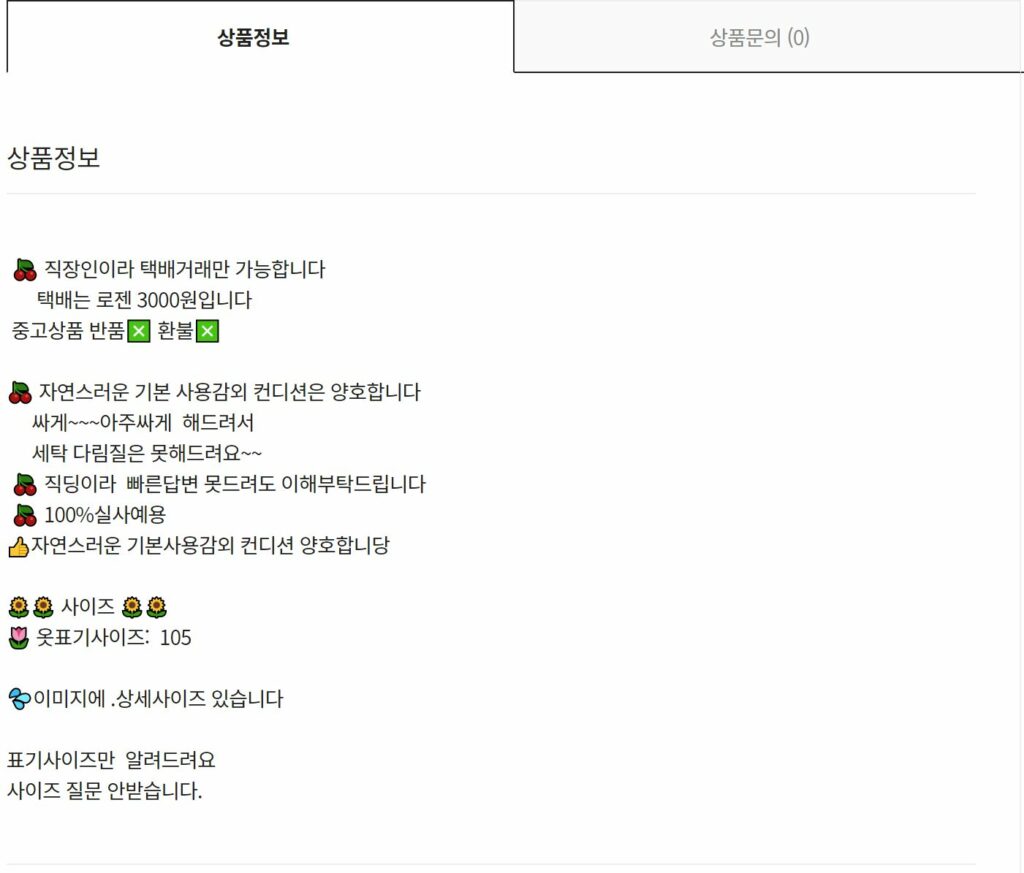 Image adapted from: Bunjang
Most products listed are provided with a short item description, product status, exchange status, delivery fee, and where you can meet up with the seller to collect the item directly.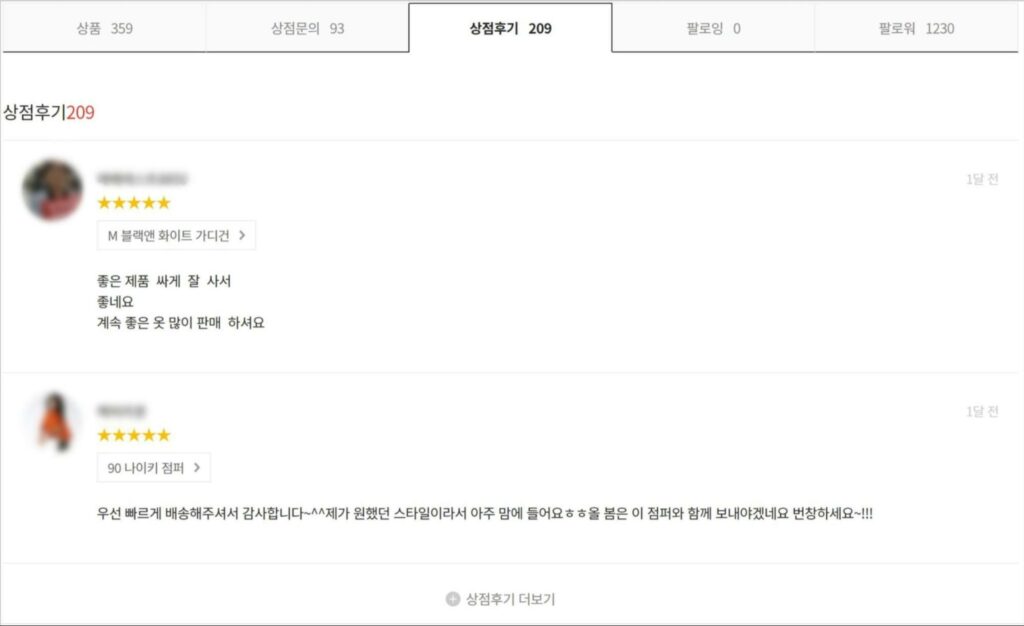 Image adapted from: Bunjang
Check the credibility of the seller by clicking on their profile; the number of sales they have made, reviews from previous buyers, and general enquiries for the seller will be displayed.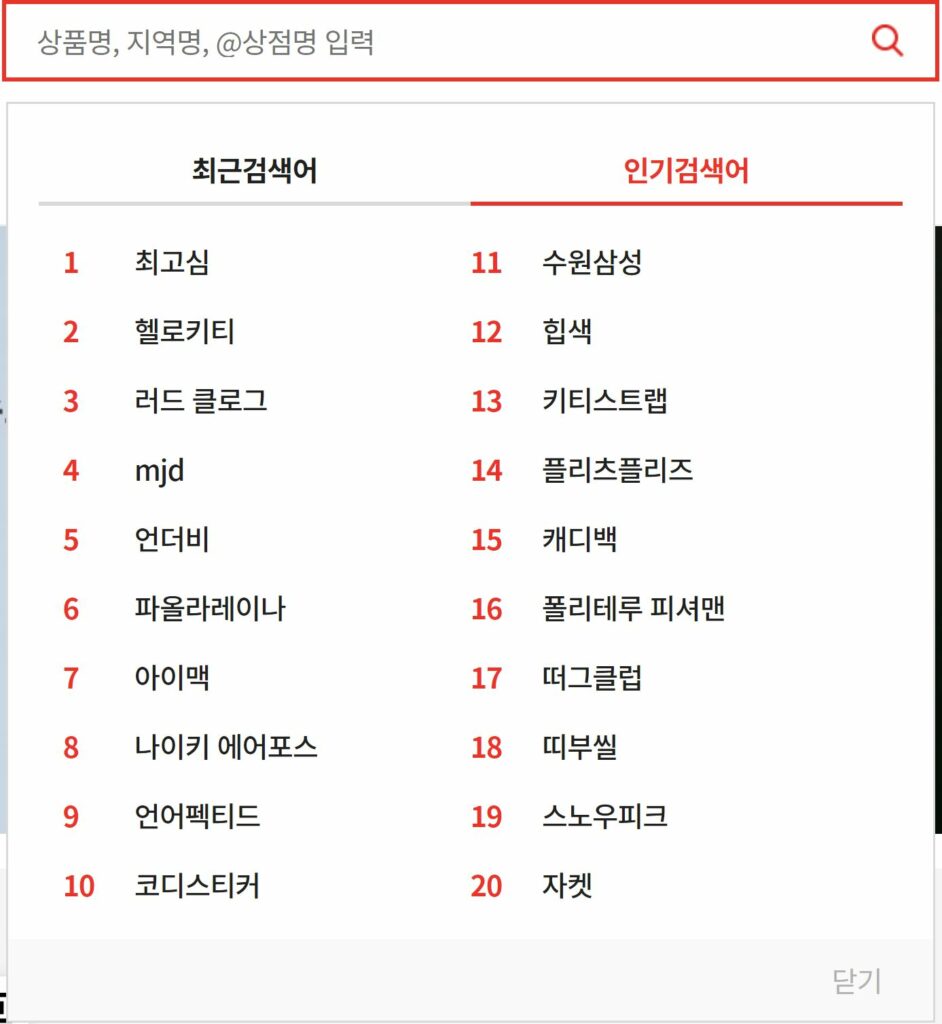 Image adapted from: Bunjang
Searching for the best deal is simple – just type in your desired item into the search bar, and look through the listings that appear. 
Once you find the best match, chat with the seller to find out more details about the item, such the item's condition, if there are any additional costs involved, and shipping fee.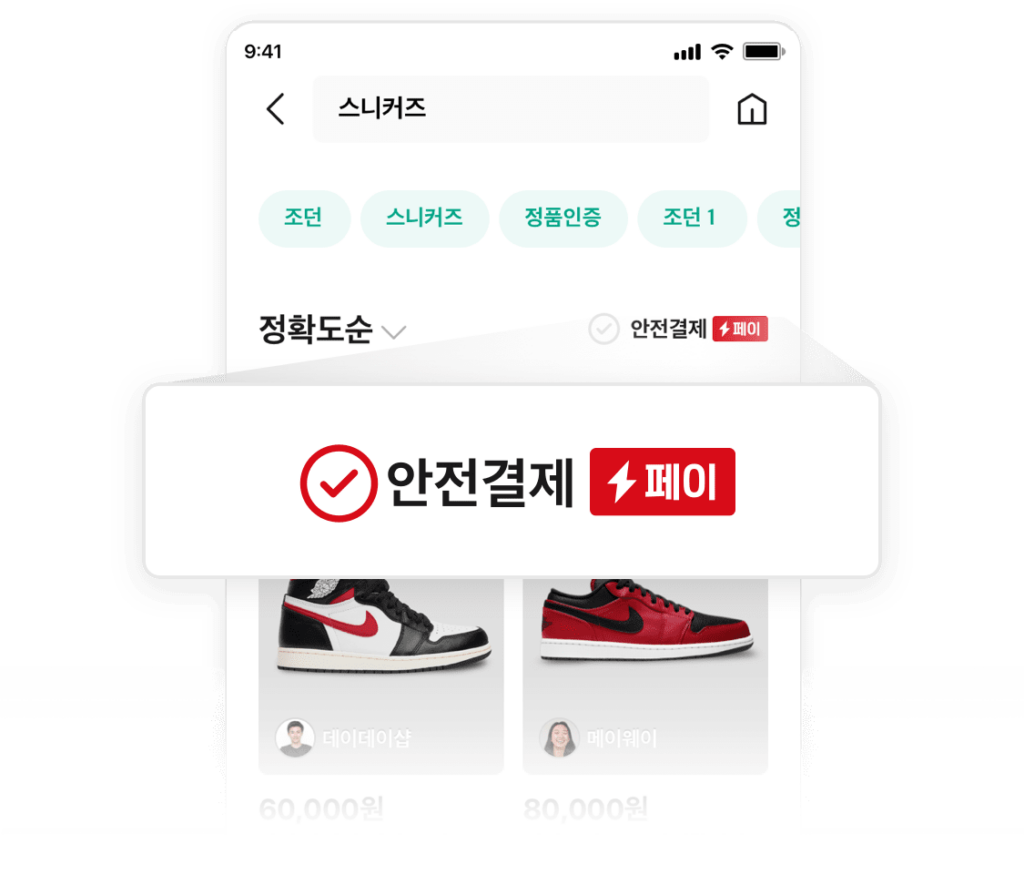 Image credit: Bunjang
Bunjae Pay is the platform's own payment method, where you can use a variety of payment modes, including credit and debit card, mobile phone payment, and convenience store payment.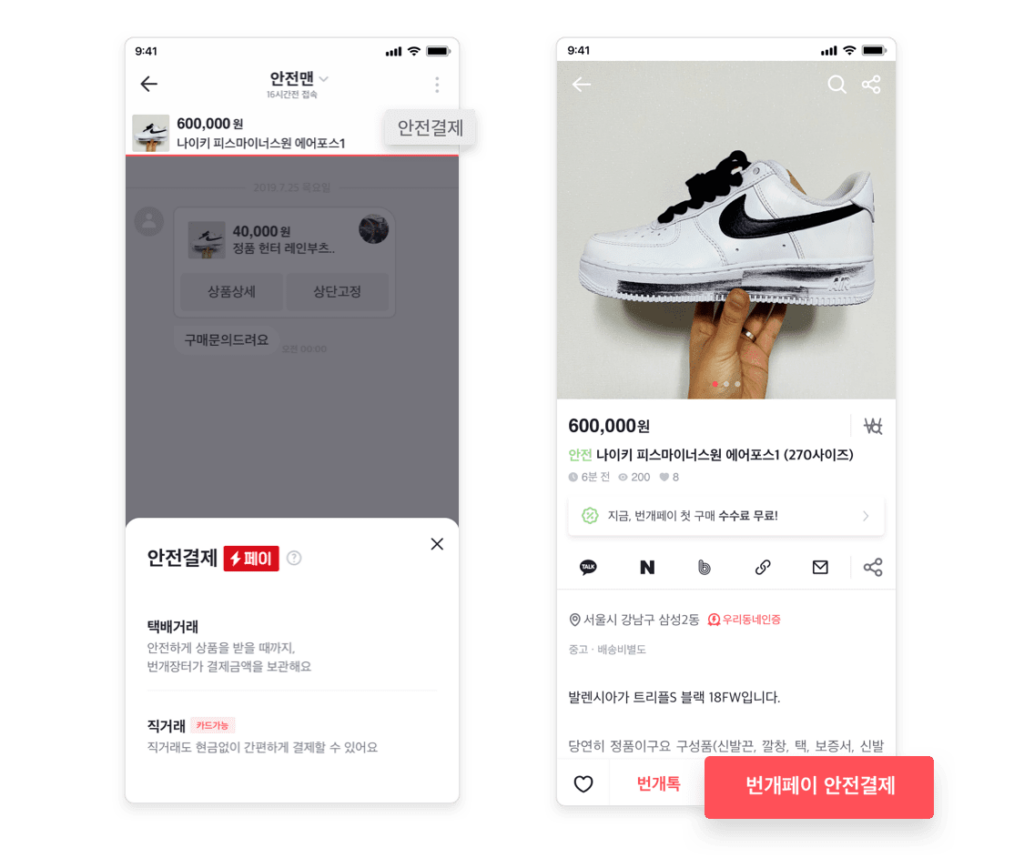 Image credit: Bunjang
This service allows for a hassle-free transaction, because the platform will handle the delivery process, and ensure the item arrives without damages after payment is approved. However, note that there's a 3.5% commission fee that'll be charged when you use Bunjae Pay. Interest-free instalments and other benefits are also available with this option.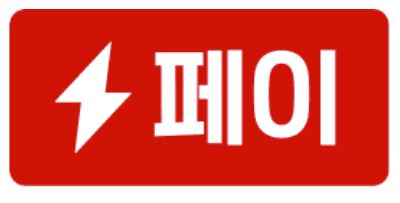 Image adapted from: Bunjang
Products that can be purchased through Bunjae Pay will have a red-coloured icon reading "페이", which translates to "pay". However, you can still request to pay for a transaction with Bunjae Pay even if the items come without the icon as long as you are able to reach an agreement with the seller. 
---
---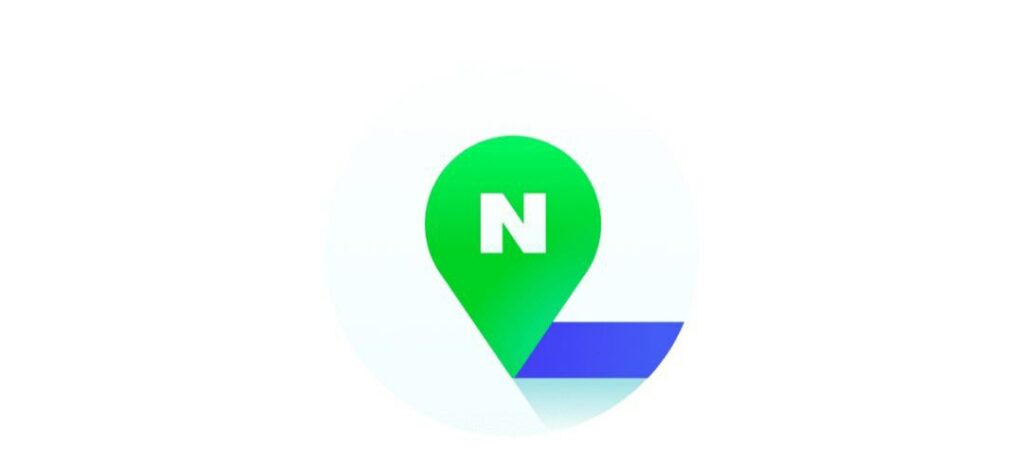 Image adapted from: Naver Maps
While the use of Google Maps is prevalent across the world, Naver Maps is one of the most widely used navigation apps in South Korea. The app not only makes navigating around South Korea much easier, but it also provides insider tips to exploring the country. 
Like most navigation apps, you can either turn on your location settings or manually enter your current location, together with your desired destination to get directions. Search results will provide multiple routes and different modes of travel, such as bus, subway, walking, cycling or private transport, you can use to get to your destination.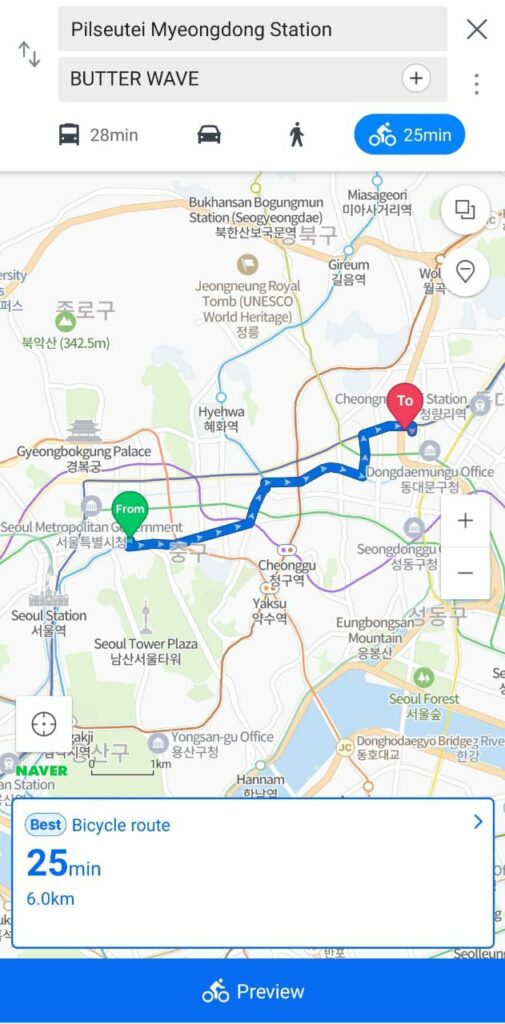 Image adapted from: Naver Maps
The cycling option shows the best path to take via bicycle lanes wherever possible.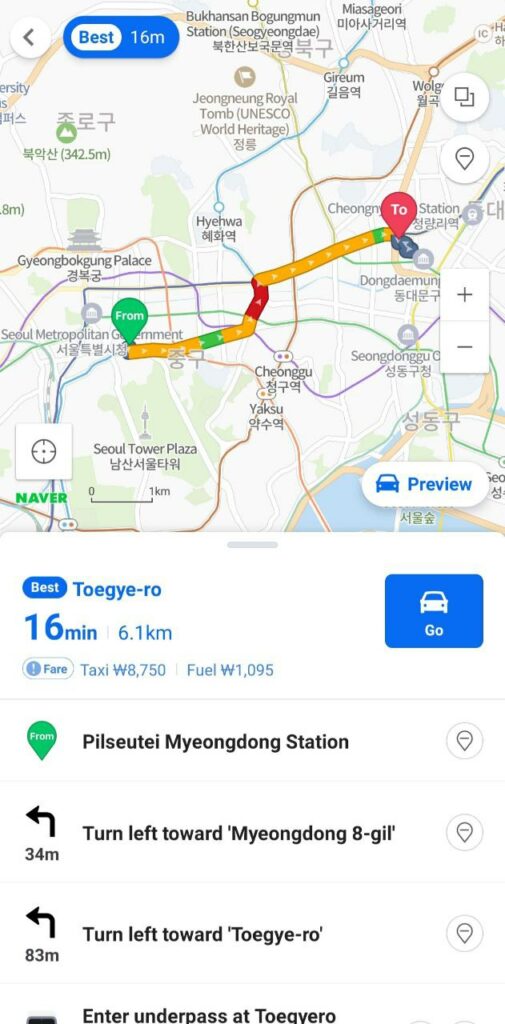 Image adapted from: Naver Maps
The private transport option also provides an estimated cab fare.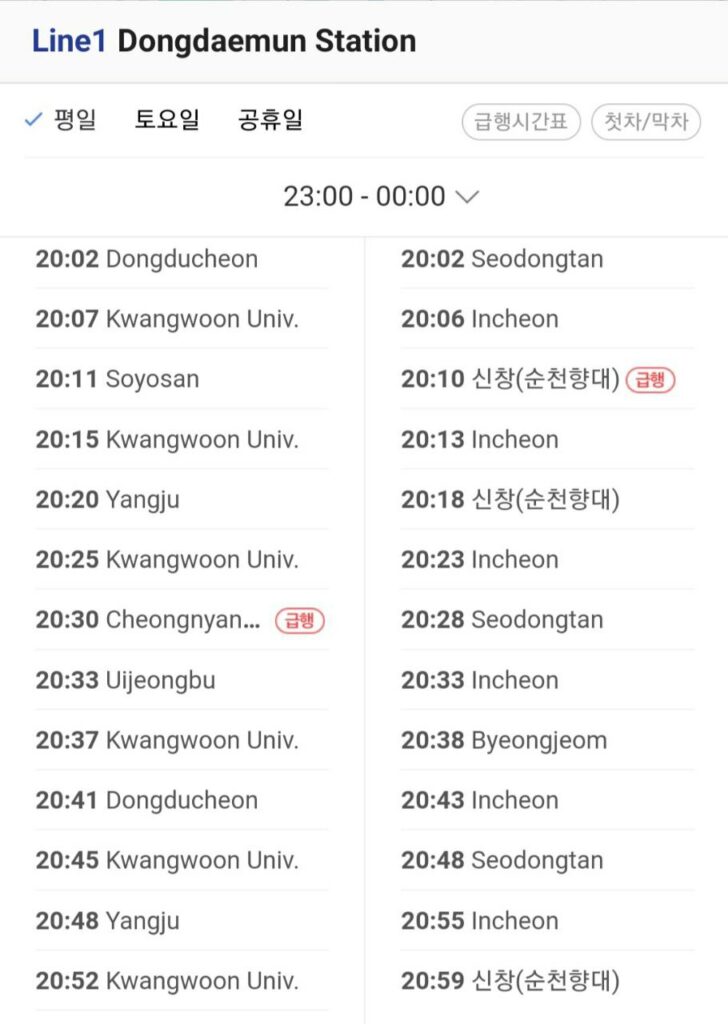 Image adapted from: Naver Maps
By clicking on subway stations or bus stops on Naver Maps, you can see the subway or bus timetable.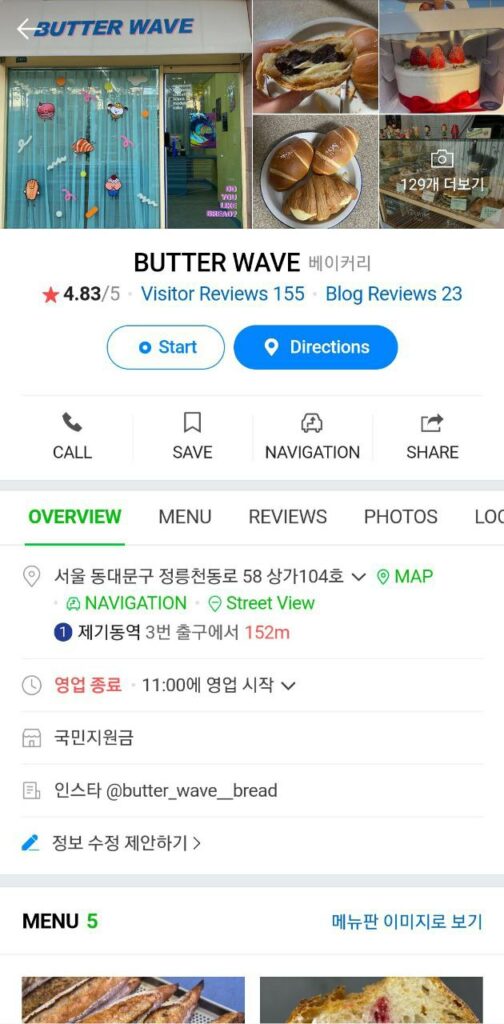 Image adapted from: Naver Maps
Just like Google Maps, Naver Maps also shows information about different establishments, such as customer reviews and more. You can even place orders for goods that you want to buy from a business through the app.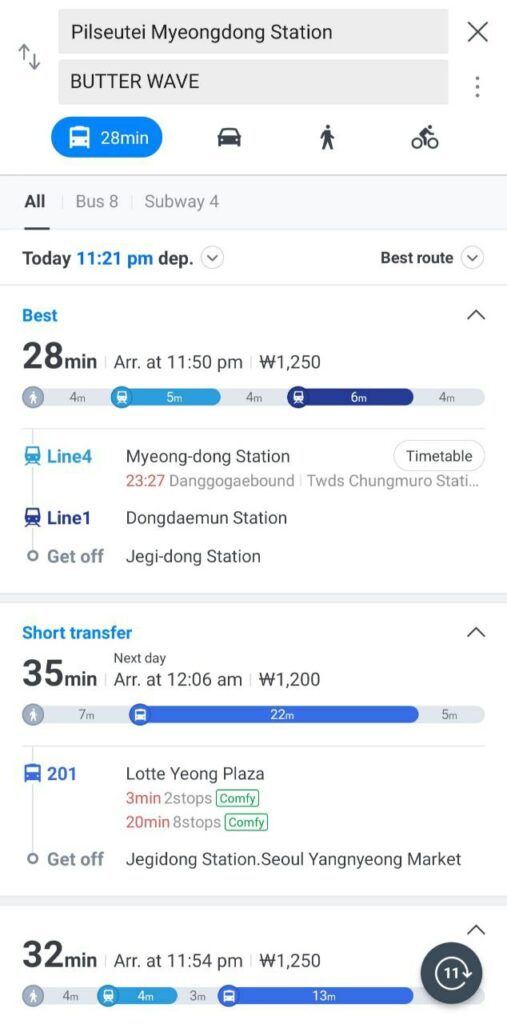 Image adapted from: Naver Maps
Naver Maps is perfect for those who prefer to take public transport, as it shows many combinations of routes you can take, including those with short transfer time, shorter walking distance, and the fastest route. Estimates of the duration of the journey, arrival times, and total transportation fees are indicated for each route combination too.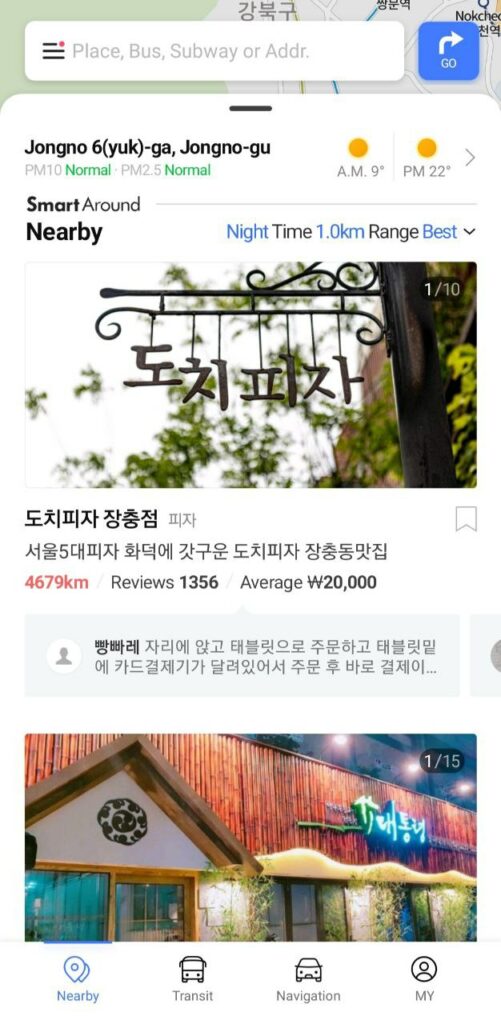 Image adapted from: Naver Maps
If you have your location settings turned on, Naver Maps will show you well-received dining or shopping stops, as well as weather forecast results in nearby areas. 


Image adapted from: Naver Maps
Log on to your Naver, LINE or Facebook accounts when using Naver Maps to get a more personalised experience by bookmarking places of interest or frequented locations such as home and work addresses. That said, a registered account is not required to use Naver Maps. 
---
6. KakaoTalk 
---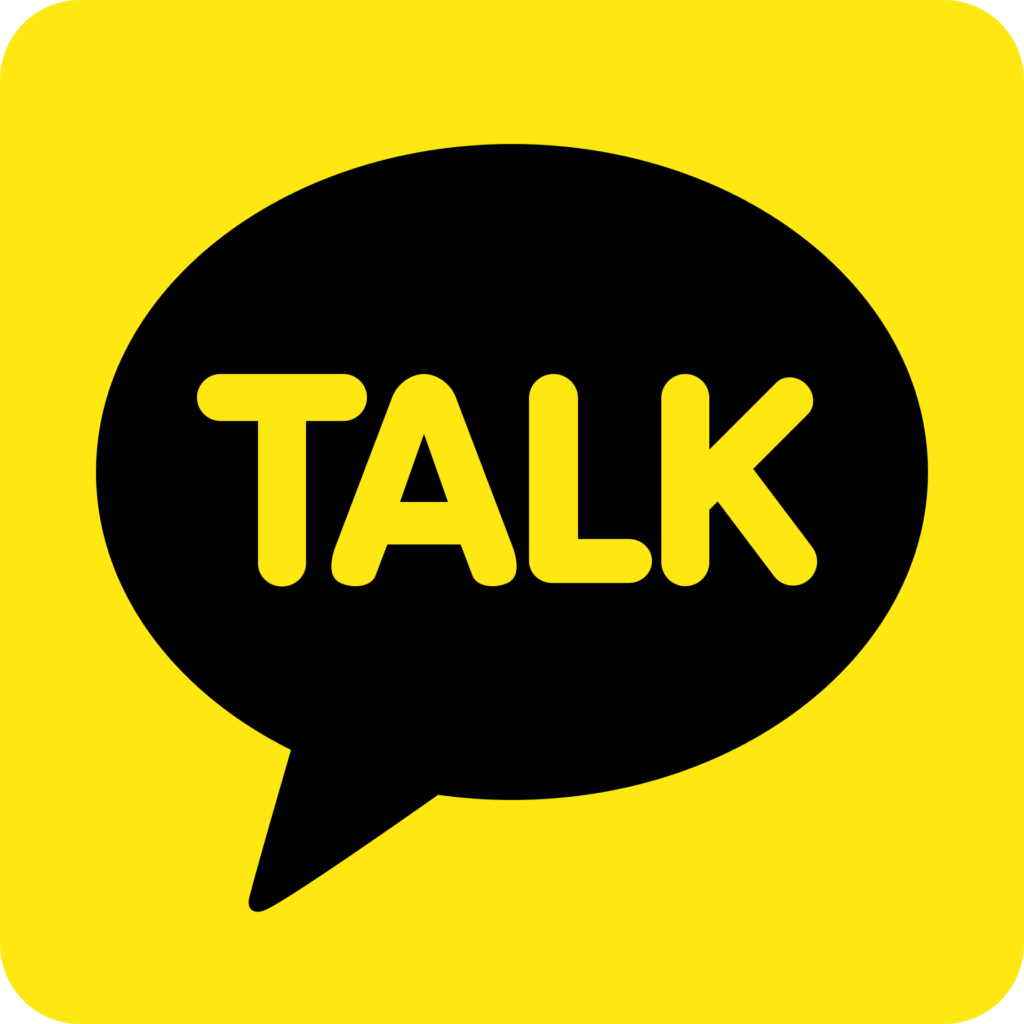 Image credit: KakaoTalk
KakaoTalk is Korea's most popular messaging app, and nearly all mobile messaging app users in the country use it. You only need a valid email address to sign up for an account. Korean phone numbers are not required.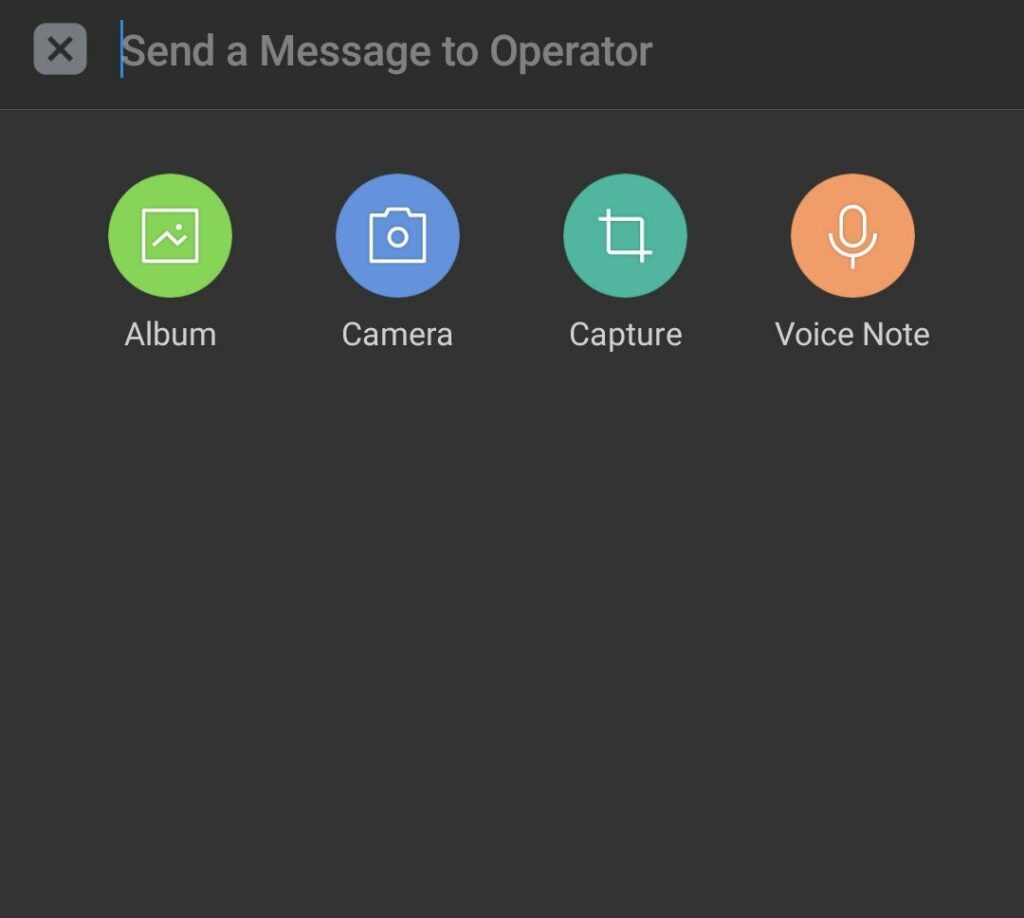 Image adapted from: KakaoTalk
Like most messaging services, KakaoTalk allows you to send instant messages to you contacts, and share videos, voice notes, photos, and live location.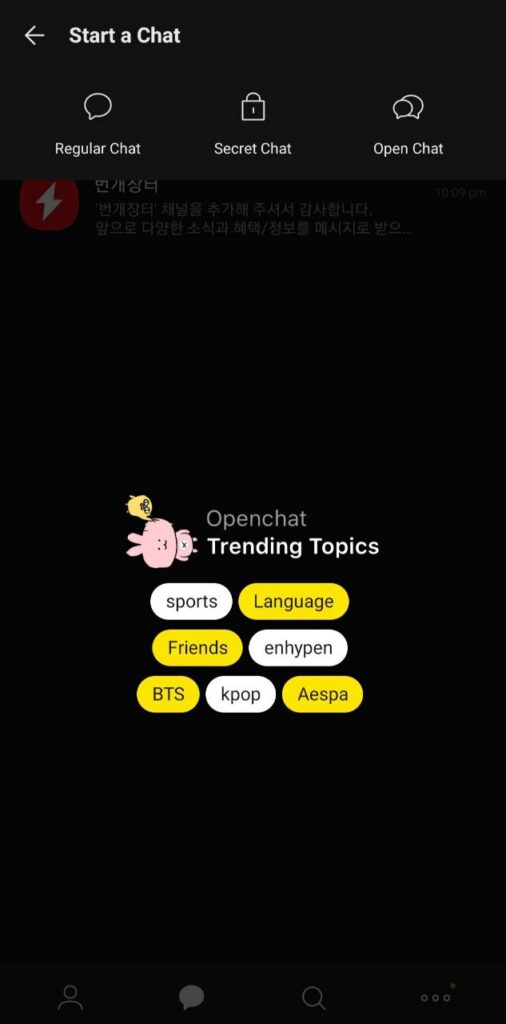 Image adapted from: KakaoTalk
There are 3 types of group chats on KakaoTalk: regular chats, open chats, and secret chats. 
Regular chat rooms are where you chat with your own contacts. Secret chats do not show message previews, adding a layer of privacy to the conversation.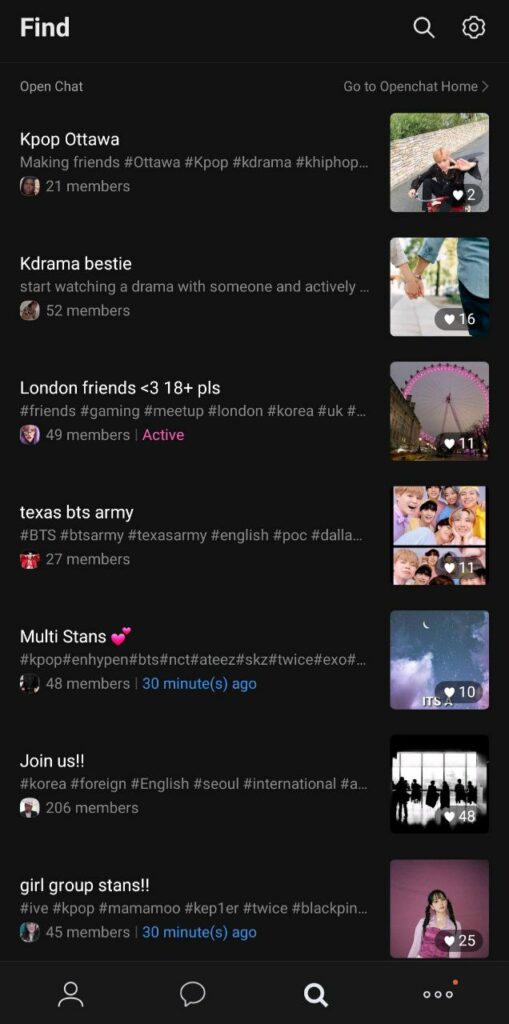 Image adapted from: KakaoTalk
Open chats can be joined by all users, and cater to all sorts of interests, be it K-pop, cats, travel, or those looking for housing.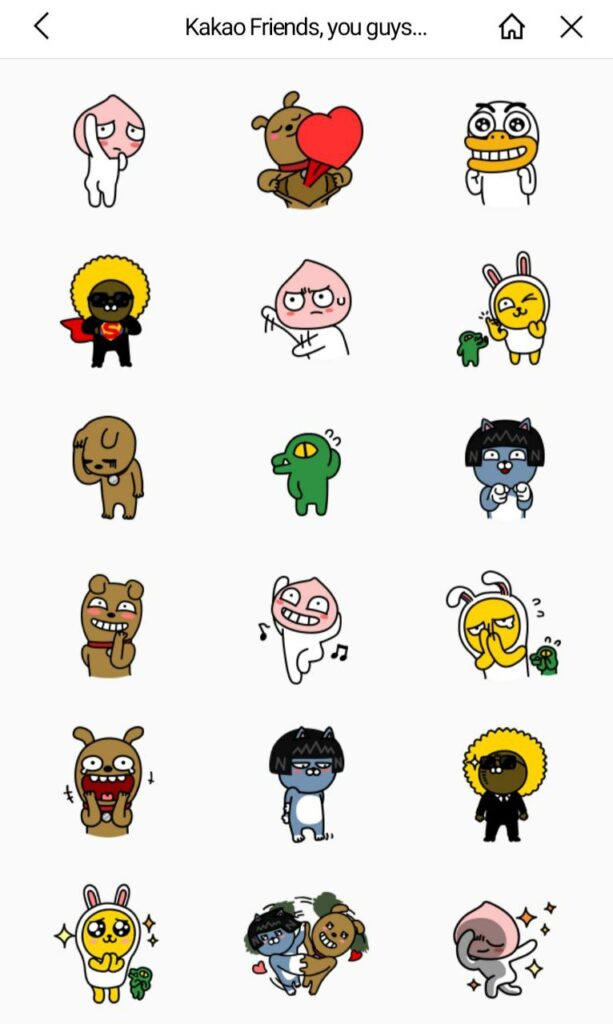 Image adapted from: KakaoTalk
Another feature that makes KakaoTalk stand out is their cute stickers and emoticons. Basic emoticons, such as the ones featuring the well-loved Kakao Friends characters, can be used free of charge.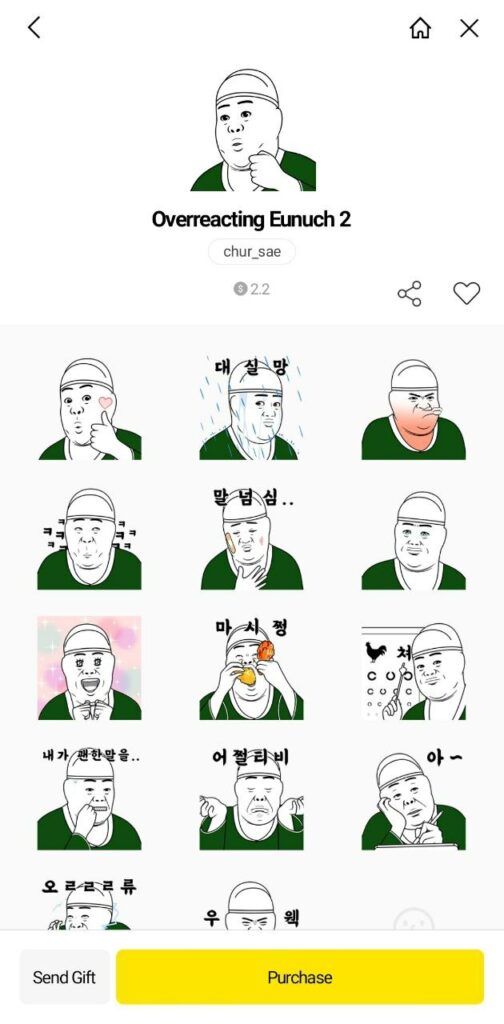 Image adapted from: KakaoTalk
Unique sticker packs can be purchased on the Kakao Emoticon Shop. These mostly feature popular idols and characters. There are also funny emoticon packs, such as the wicked eunuch one.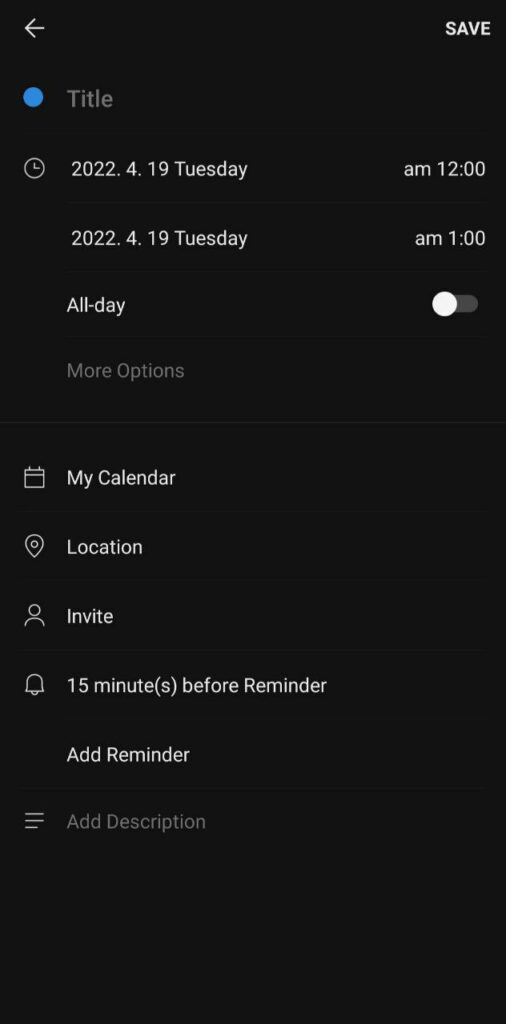 Image adapted from: KakaoTalk
KakaoTalk allows you to send invitations and set scheduled reminders. You can also add pictures, videos, and share songs to your profile – these will be visible to your contacts.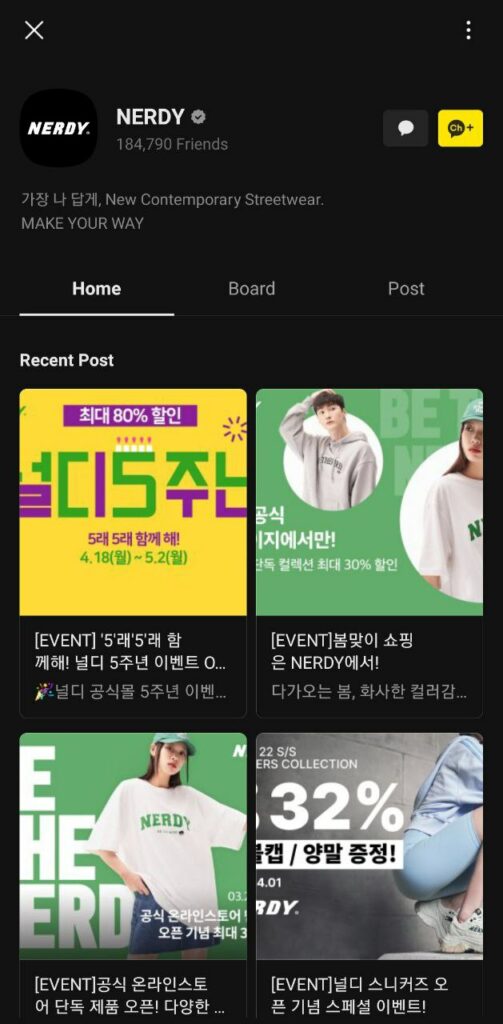 Image adapted from: KakaoTalk
Many Korean corporations and organisations have KakaoTalk channels where they keep users updated on the latest news, as well as allow you to enquire about frequently asked questions, and chat with them.
---
7. ZIGBANG
---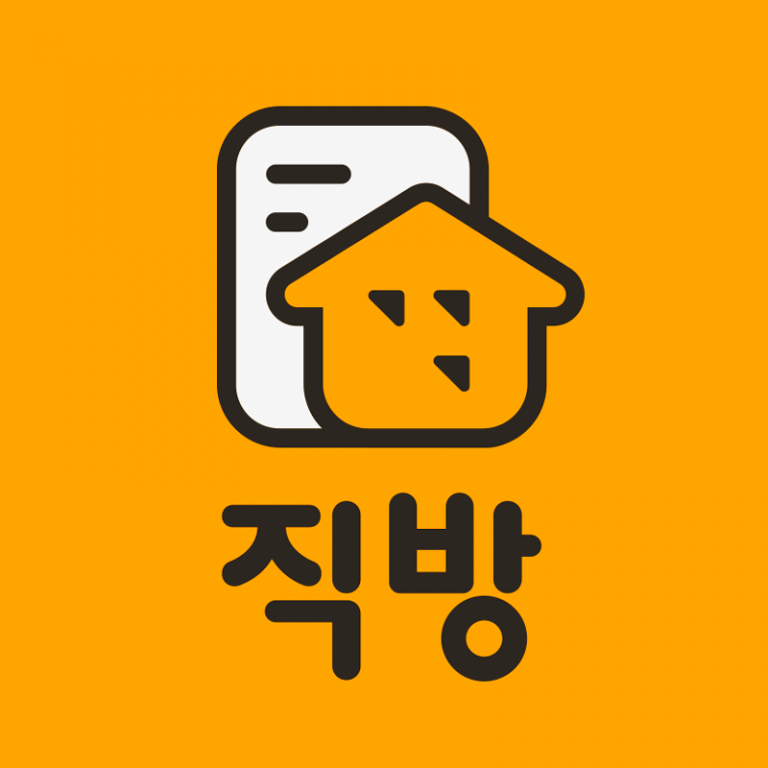 Image credit: ZIGBANG
ZIGBANG is one of Korea's top apps for property and housing search. Find an accommodation to rent or stay in long-term. ZIGBANG's speciality is that it allows you to customise your search experience by using filters and provides recommendations. The app also includes images of the interior of the apartments.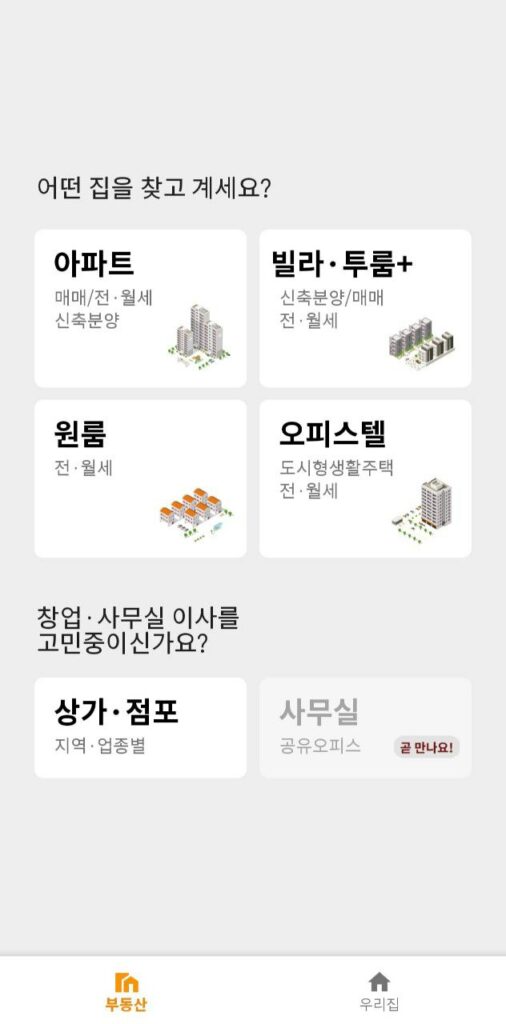 Image adapted from: ZIGBANG
ZIGBANG offers many different spaces for rent, including apartment flats, villas or houses with more than 2 rooms, one-room studio flats, and officetels.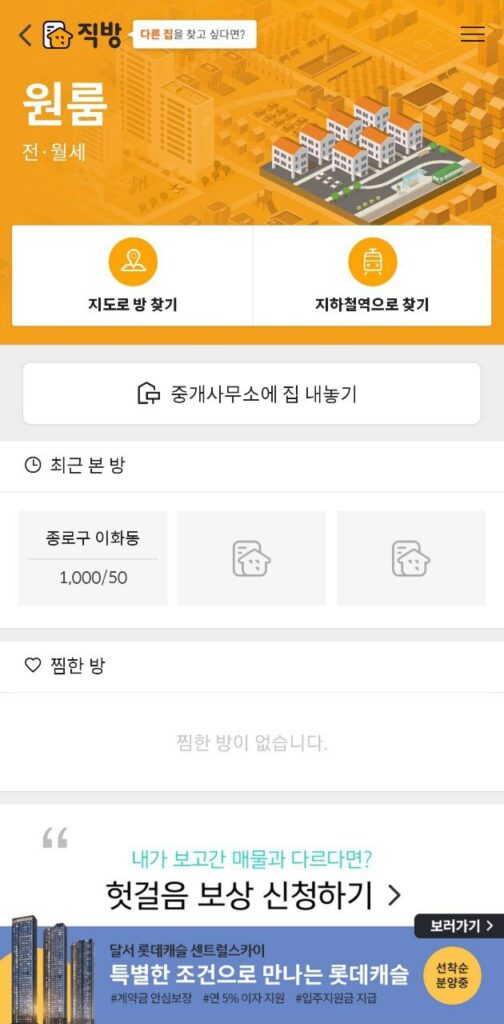 Image adapted from: ZIGBANG
Simply input the name of a neighbourhood, subway station, or university to narrow down your search to that area. Filter the results by specifying the range of downpayment, monthly rent, number of rooms, and whether parking space is available.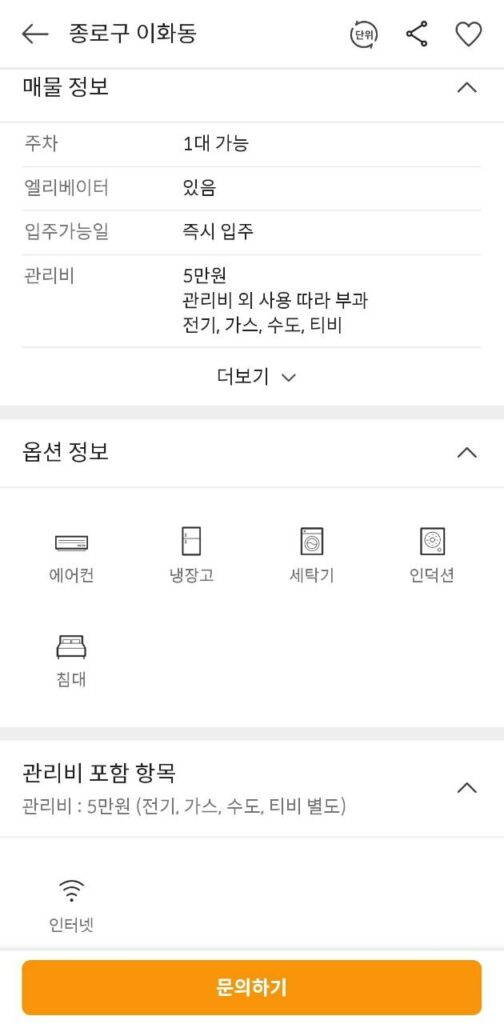 Image adapted from: ZIGBANG
Each listing on ZIGBANG states the possible move-in date, utility fees, nearby subway stations, schools, and amenities.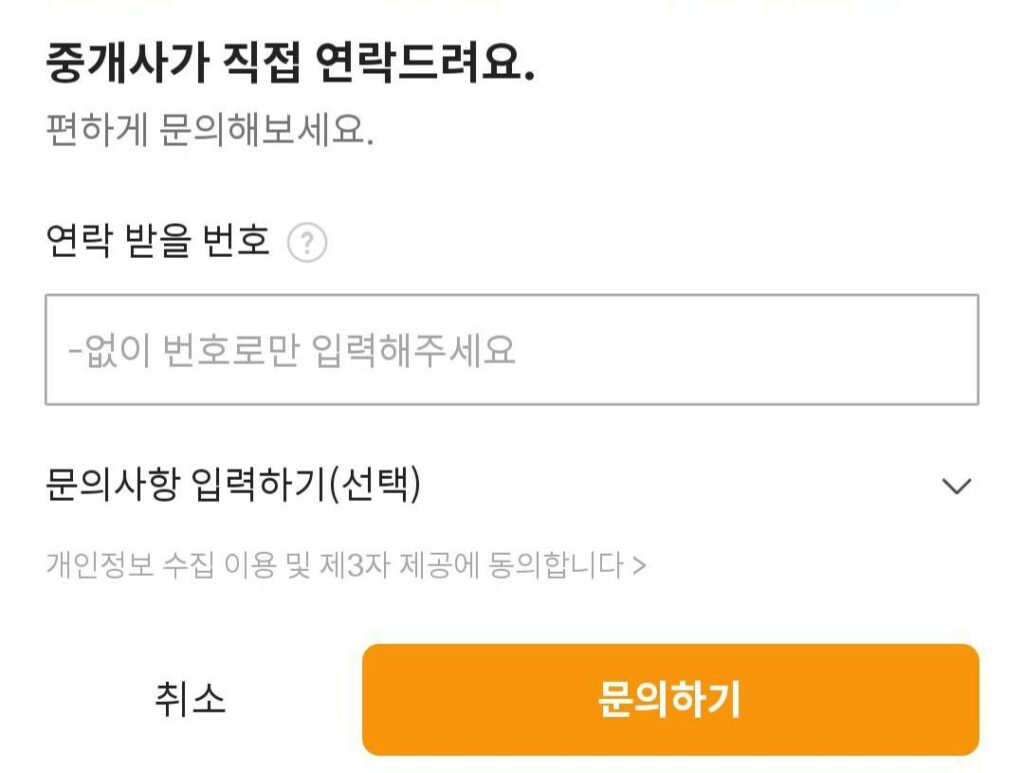 Image adapted from: ZIGBANG
Once you find an accommodation you're interested in, tap on the orange button that reads "문의하기", which translates to "Contact us". You will then be redirected to a real estate agent, who will contact you via a KakaoTalk message or call to discuss further details. 
While ZIGBANG is one of the more trustworthy housing apps in Korea, users are still advised to do their own research to ensure that the listing that they are interested in is not using fake images or a false listing. 
---
8. Kakao T
---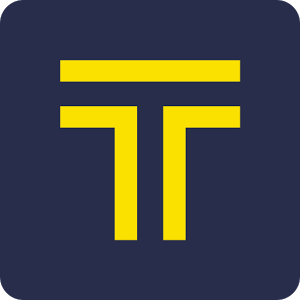 Image credit: Kakao T
While the public transportation system in Korea is well-developed, you may need to call a cab at times. That's when Kakao T, one of the top taxi booking apps in Korea, comes in handy. 
First, log into your Kakao account to use the app. Then, complete a mobile phone number verification with your personal mobile number.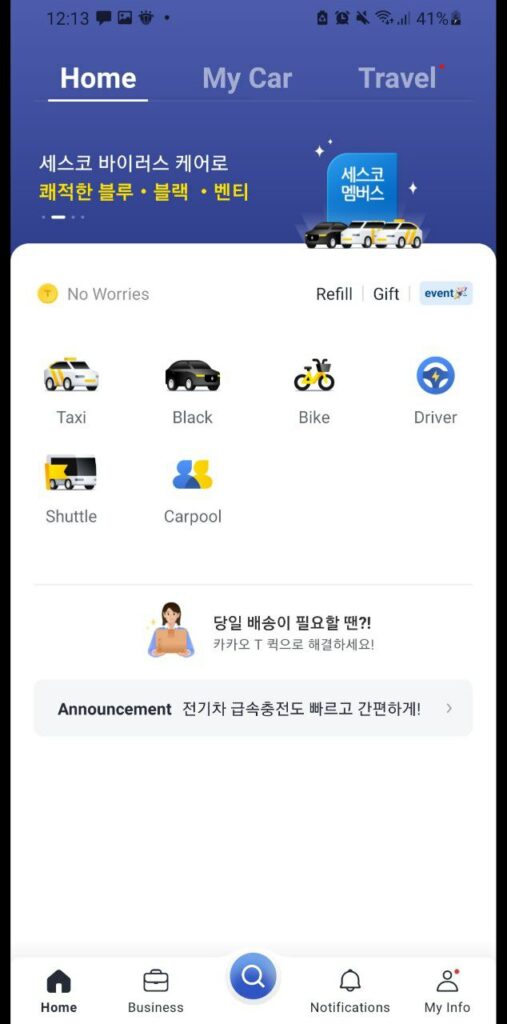 Image adapted from: Kakao T
Choose your preferred mode of transportation – taxi, black, bike, driver, shuttle, and carpool – on the homescreen. 
There are 5 types of taxis available: Venti, Blue, Deluxe, Black, and General Request.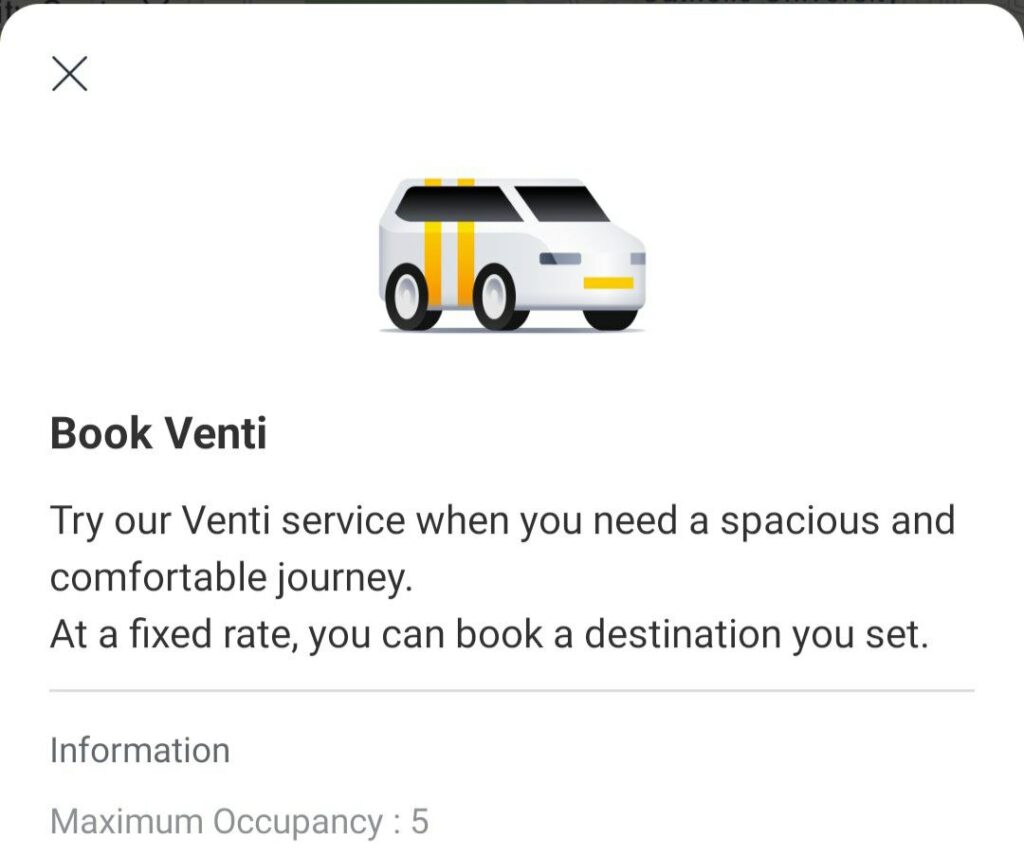 Image adapted from: Kakao T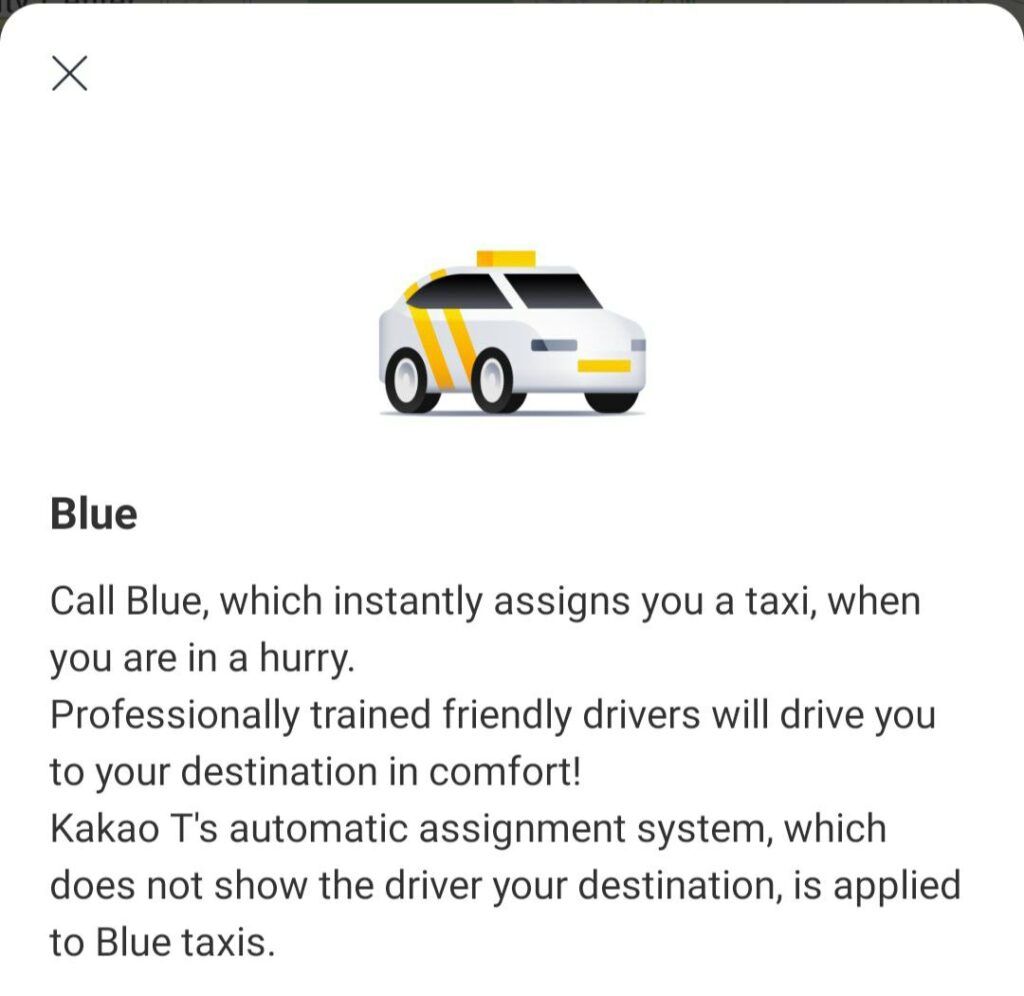 Image adapted from: Kakao T
A Venti taxi is more spacious and can be occupied by a maximum of 5 passengers. A Blue taxi is one that is instantly assigned to users – suitable for those in a hurry.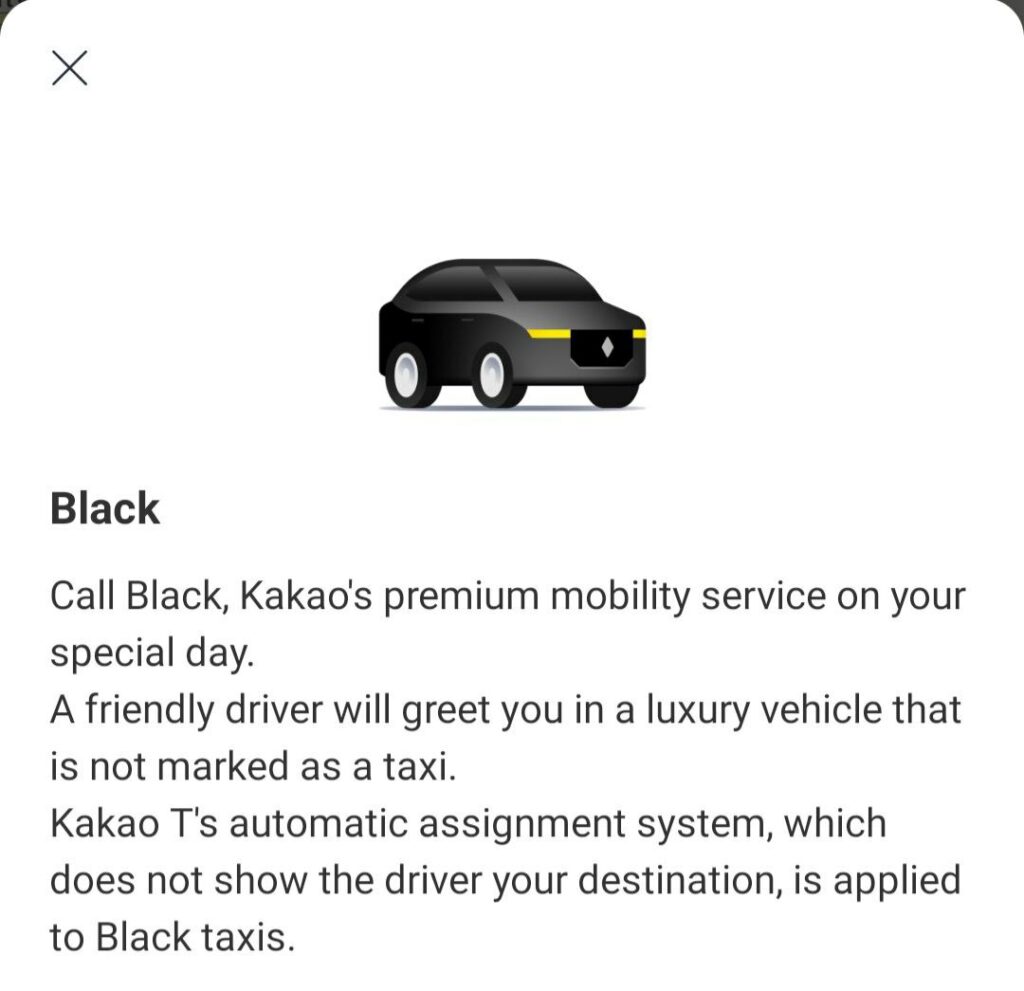 Image adapted from: Kakao T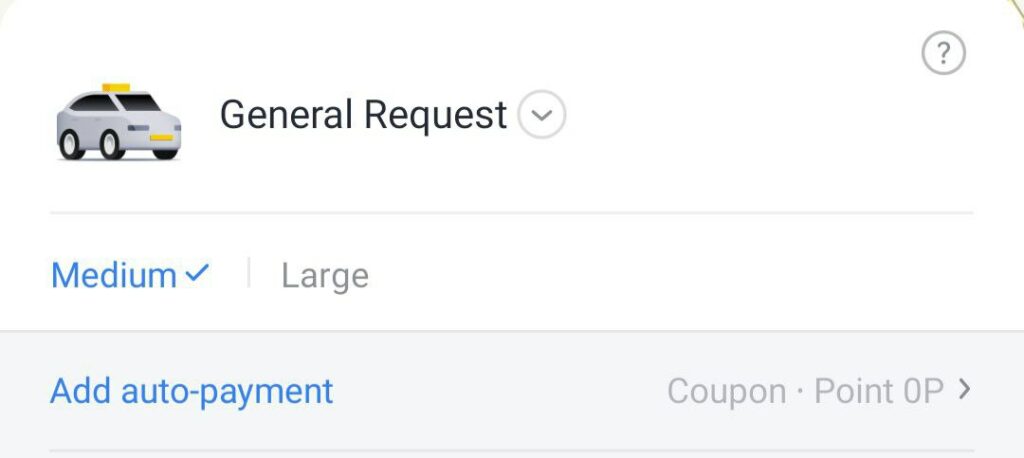 Image adapted from: Kakao T
Deluxe and Black taxis are more luxurious and driven only by experienced drivers. General Request taxis are regular taxis that are mid-sized. There are no additional fees or cancellation fees that will be charged before boarding for regular taxis.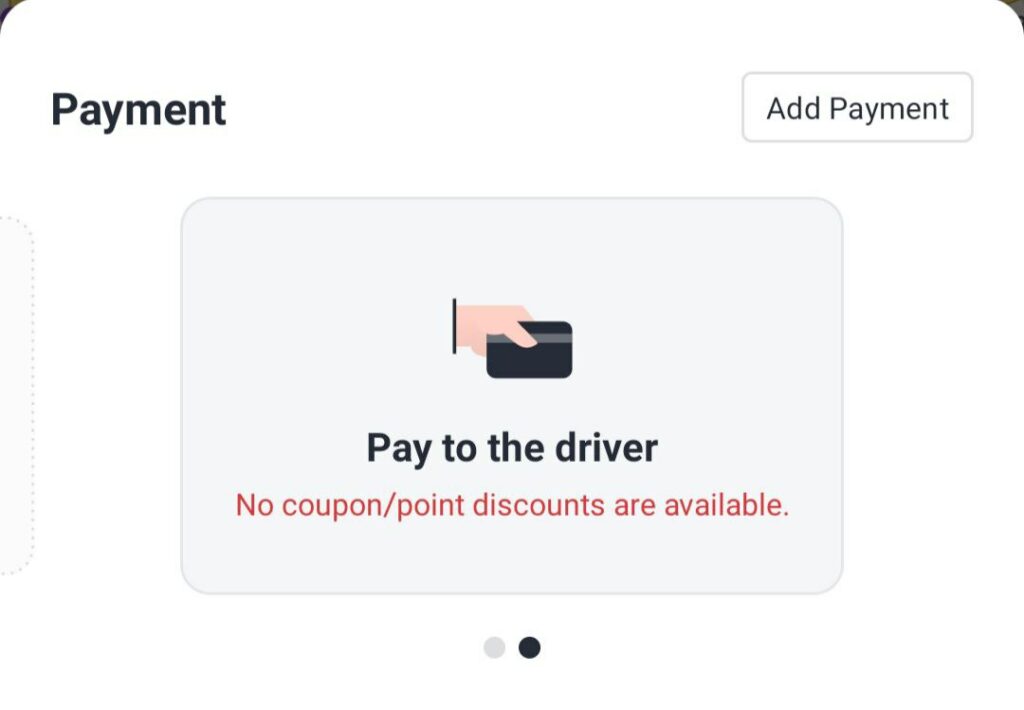 Image adapted from: Kakao T
General Request taxis also allow passengers to pay cash directly to the driver.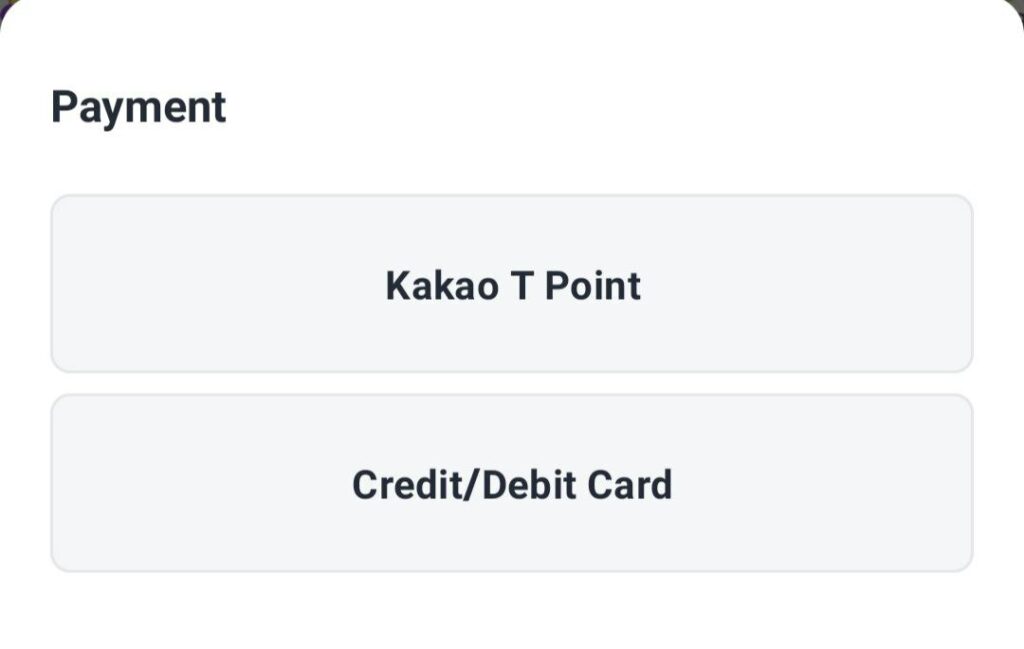 Image adapted from: Kakao T
For other taxis, including regular taxis, passengers have to pay through Kakao T points or link a credit or debit card through KakaoPay. 
---
9. Papago
---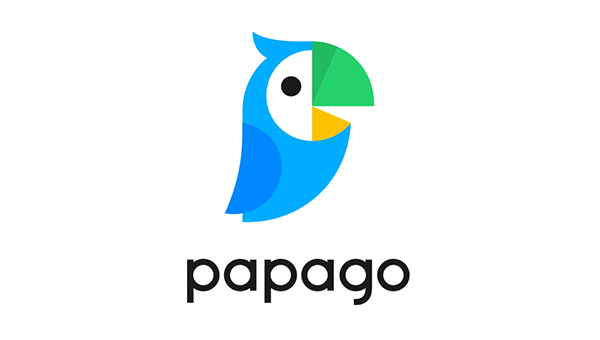 Image credit: Papago
Papago is a translation app that will come in handy for users who are not fluent in the Korean language.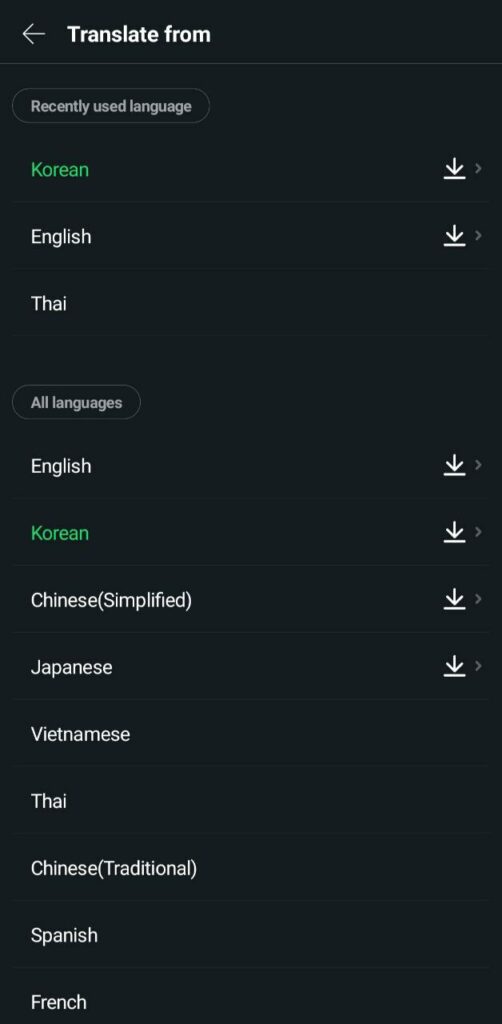 Image adapted from: Papago
Like most translation service platforms, Papago offers translations from many languages, including Korean, Thai, and Japanese.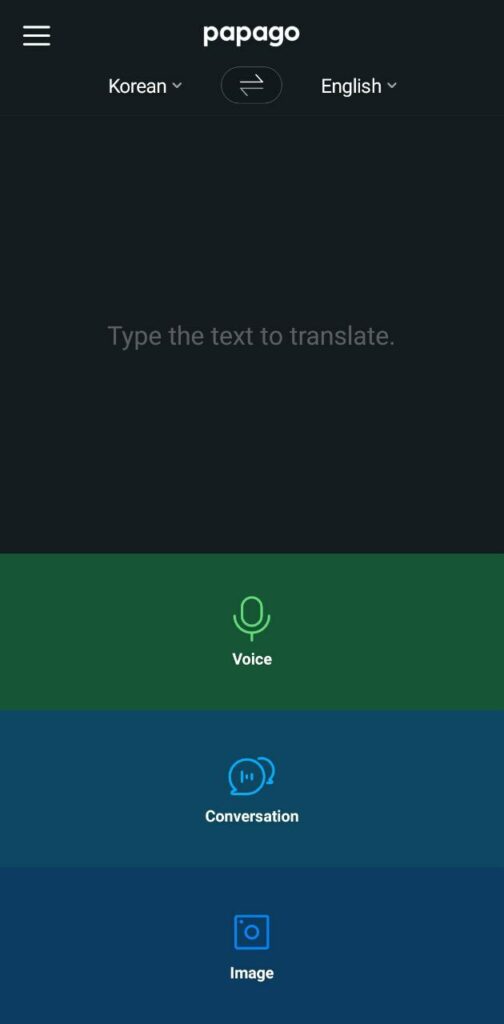 Image adapted from: Papago
It also allows you to take a picture or voice recording in the Korean language and have them translated into your native language.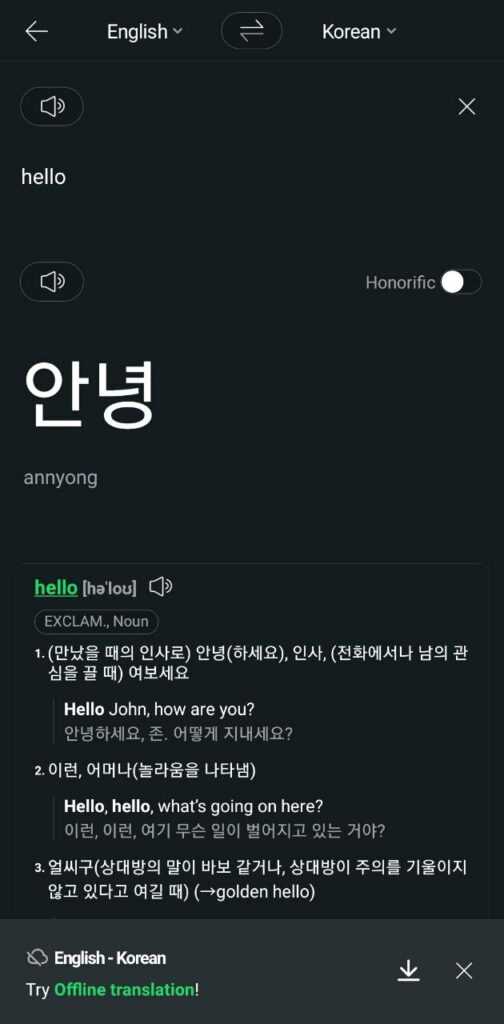 Image adapted from: Papago
Papago offers context-aware honorific translation, which will allow users to better understand the use of different expressions in Korean.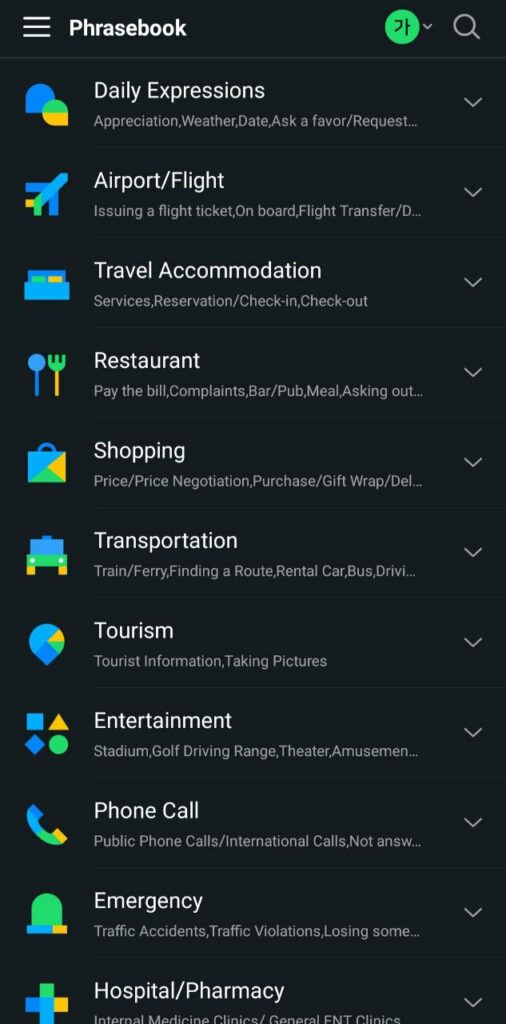 Image adapted from: Papago
A feature that Papago offers is the Phrasebook, which is a compilation of common phrases that are used in daily life, such as when asking for directions and negotiating for a discount.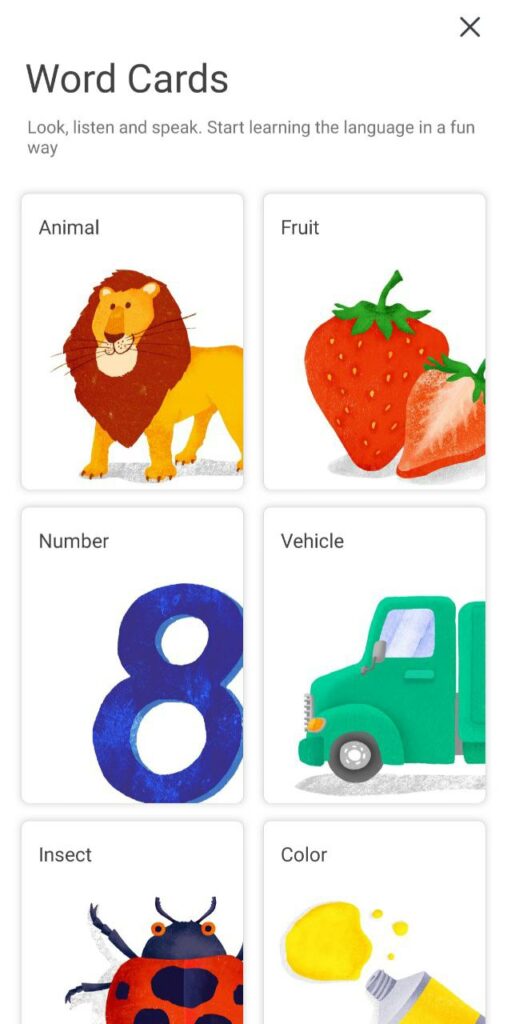 Image adapted from: Papago
There is also Word Cards – a feature that teaches the Korean language in an interactive and visually appealing manner.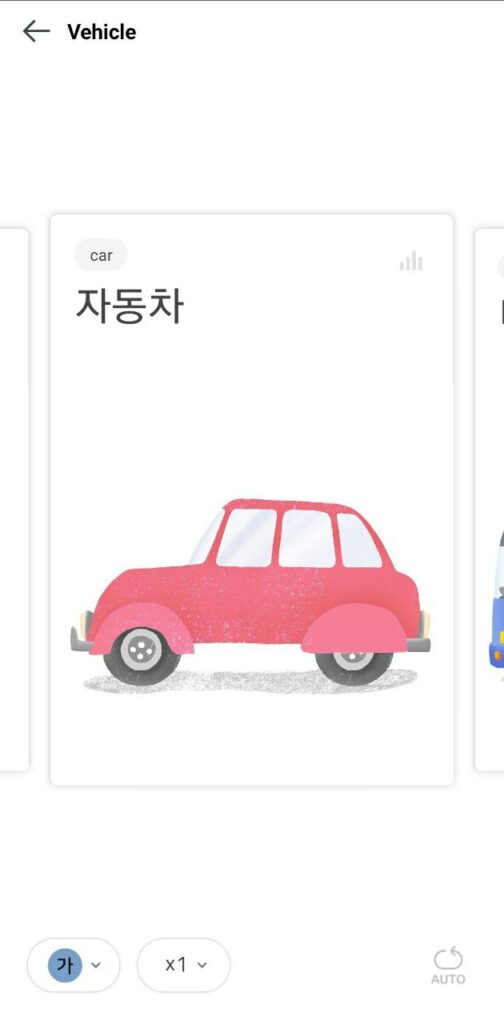 Image adapted from: Papago
The words are split into over 20 categories, such as animals, fruits, jobs, time, and figures. These words are paired with an illustration, and you can learn the pronunciation and how to write the word at the same time. 
---
10. AirMapKorea
---

Image adapted from: AirMapKorea 
AirMapKorea is a mobile app released by KT, one of Korea's top telecommunication corporations. The app shows the air quality in specific parts of Korea 24 hours a day, all year round.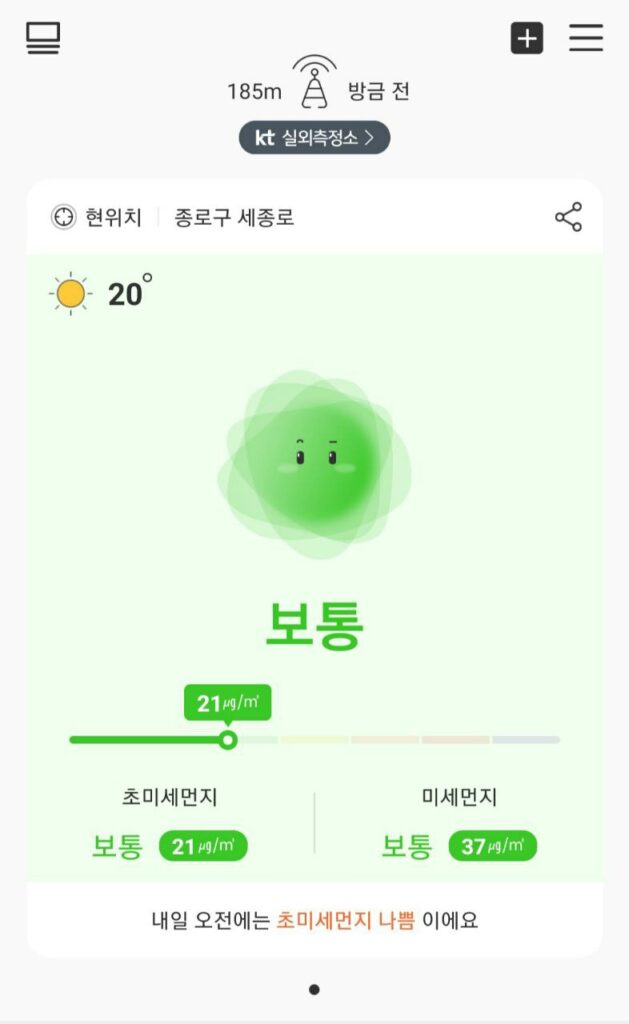 Image adapted from: AirMapKorea 
On the homepage of the app, you'll see the air quality in a specific area in Korea. Fine dust levels are also indicated.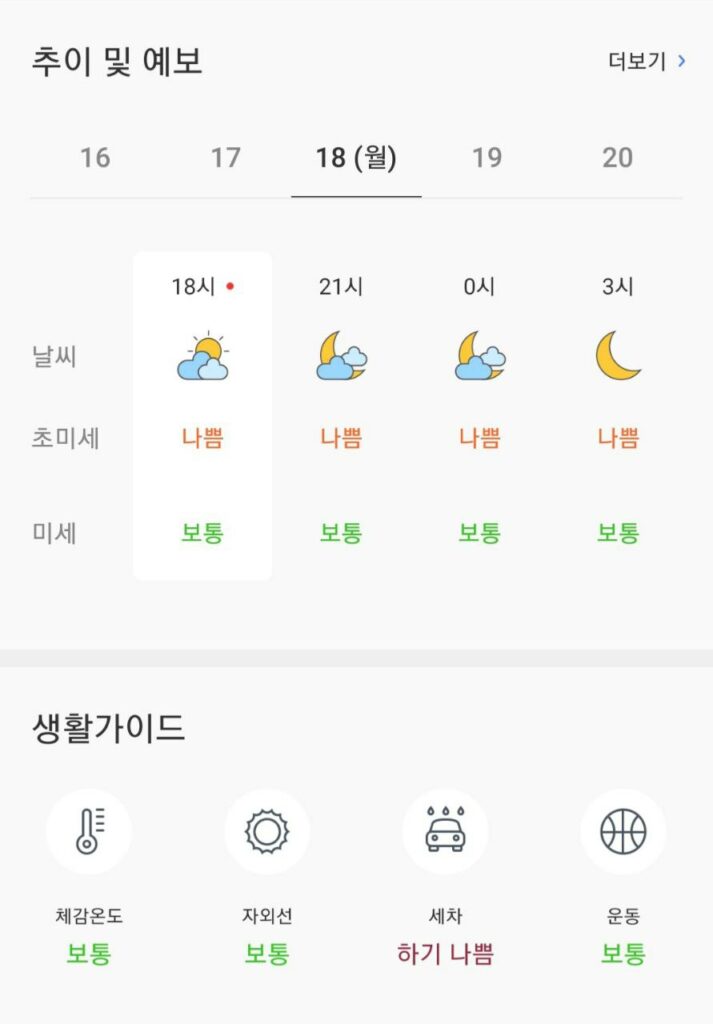 Image adapted from: AirMapKorea 
The app also provides a brief overview of the weather, and a guide of whether certain activities, such as exercising and car washing, should be conducted. 
---
Korean apps to install to live like a local
---
Being in a new country and environment can be daunting, but these must-have Korean apps will help you blend in with the locals during your transition if you are planning to move to South Kora. Even if you're only there for a short time or for a vacation, these apps that let you order food delivery like a pro and check on the air quality will come in handy too. 
Also check out:
---
Cover image adapted from: TSL, TSL, TSL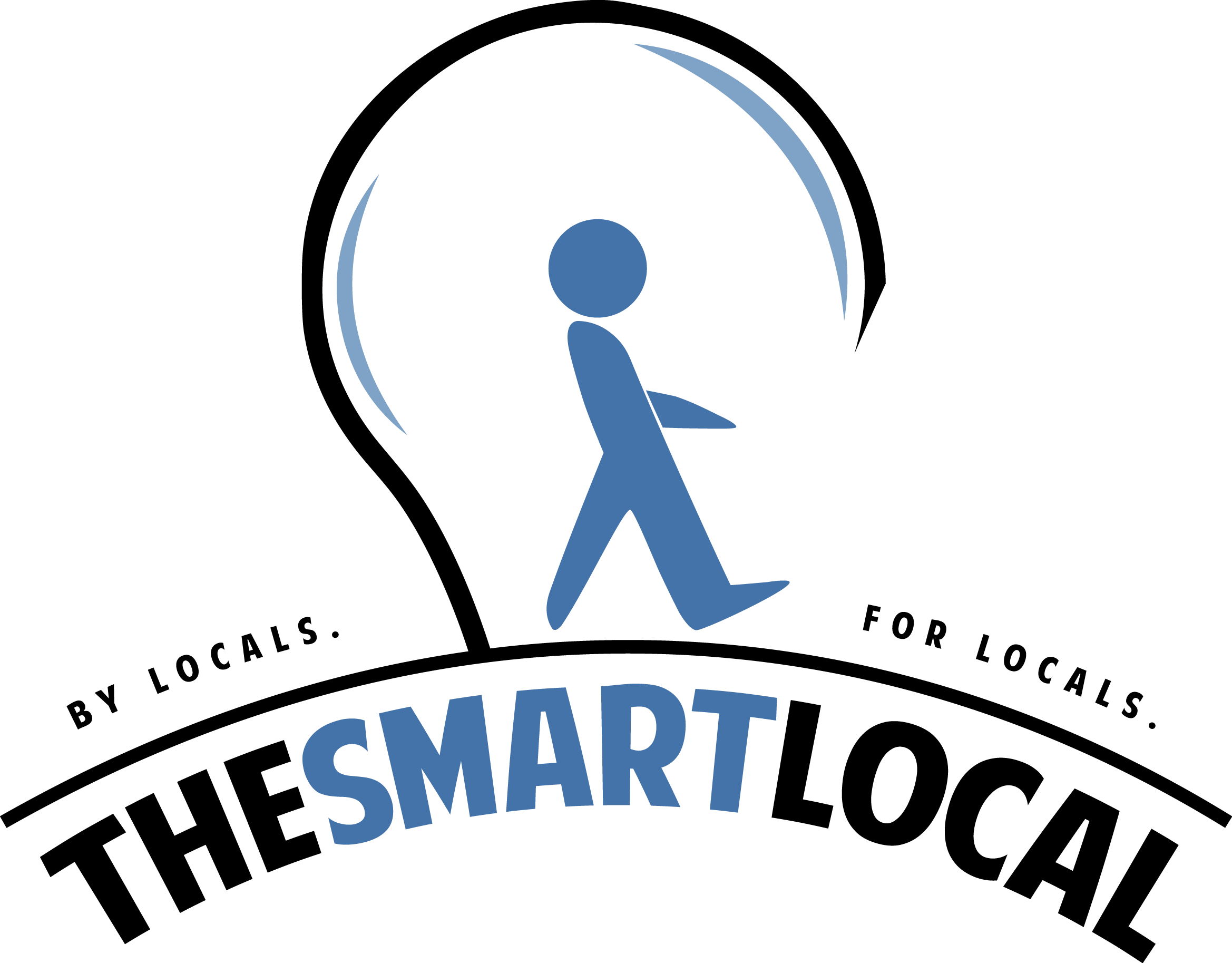 Drop us your email so you won't miss the latest news.