Hwagyesa Temple Stay
---
Temple stays offer temporary respites from the city, making them popular places to visit amongst locals and tourists who are looking for a much-needed break. It also provides a one-of-a-kind cultural experience, allowing participants to appreciate Korea's traditional Buddhist practices. 
One of these temples to visit is Hwagyesa Temple. It has weekend temple stays and is located near the city centre, making it a convenient choice for many.
---
Relax and unwind in the mountains
---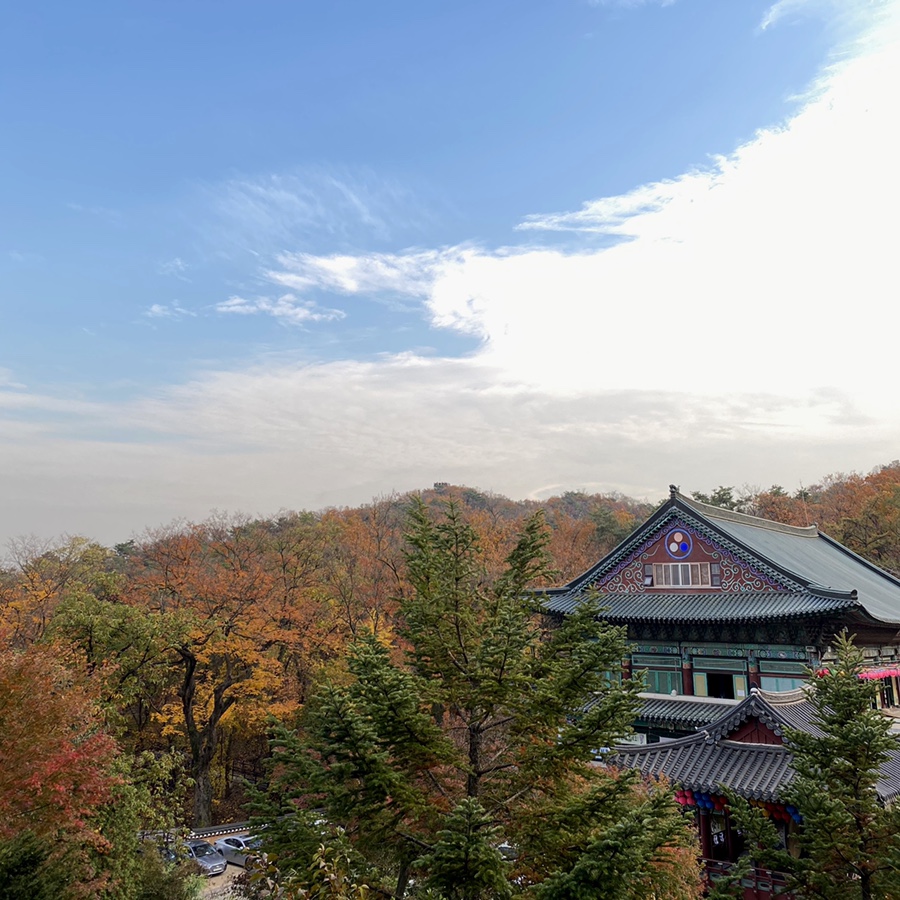 Image adapted from: 지니
Situated in Samgak Mountain, Hwagyesa Temple is surrounded by dense forests. Founded in 1522, the temple exudes a grand vibe. Despite being close to the city centre, stepping into the grounds will give you the impression that you are deep in the mountains.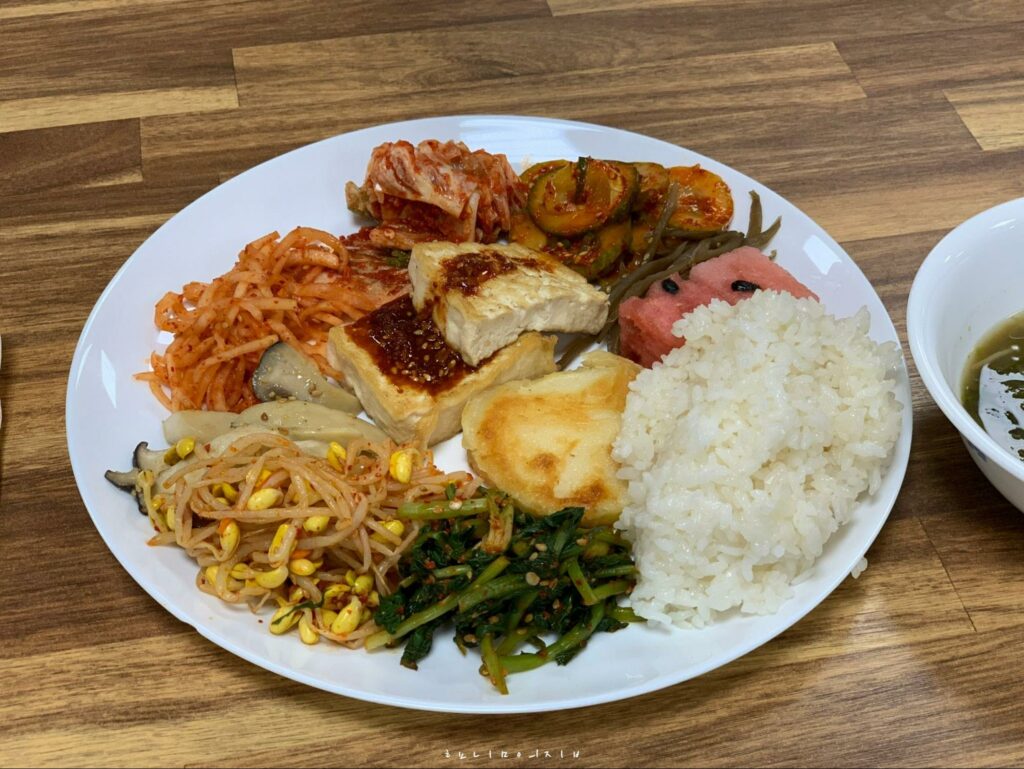 Image credit: 효님
Hwagyesa's temple stay programme consists of a 2D1N stay inclusive of vegetarian meals at KRW60,000 (~USD48.53), as well as guided activities such as meditation and tea ceremonies that are led by the residing monks.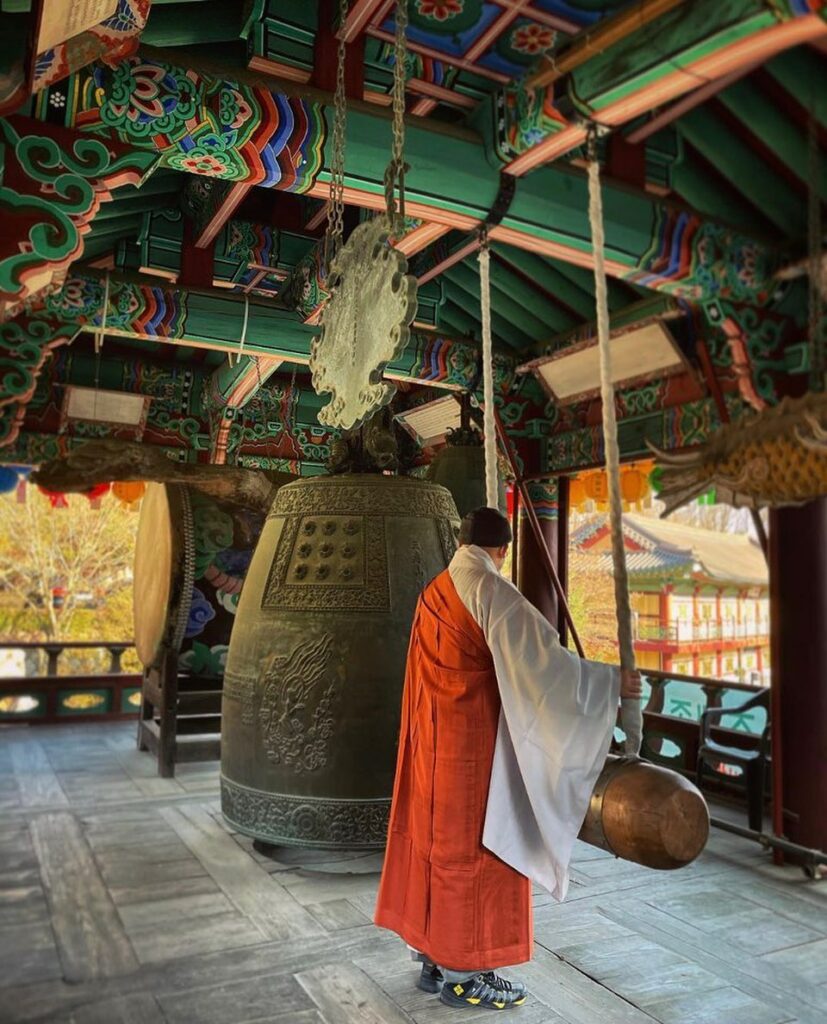 Image credit: @_e.del
Witness the traditional bell ceremony and take part in the walking meditation session to help attain inner peace. At sunrise the next day, you will also get to be part of a seated meditation session.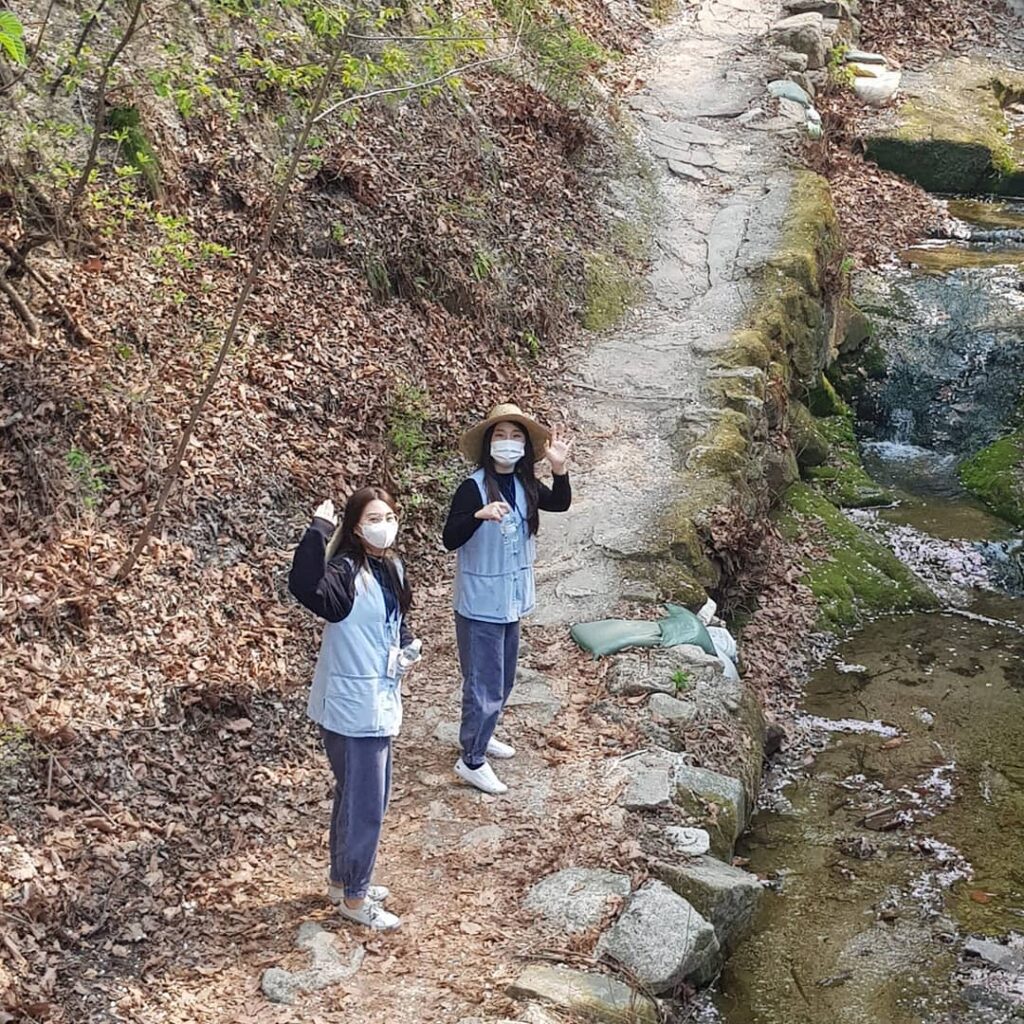 Image credit: @dragonmoonforest_nana
Uniforms are provided during the stay, however, the temple advises you to bring your own toiletries and extra clothing as well. Do note that sleeveless shirts and flip flops are not recommended.
---
Lotus flowers making & 108 prostrations

---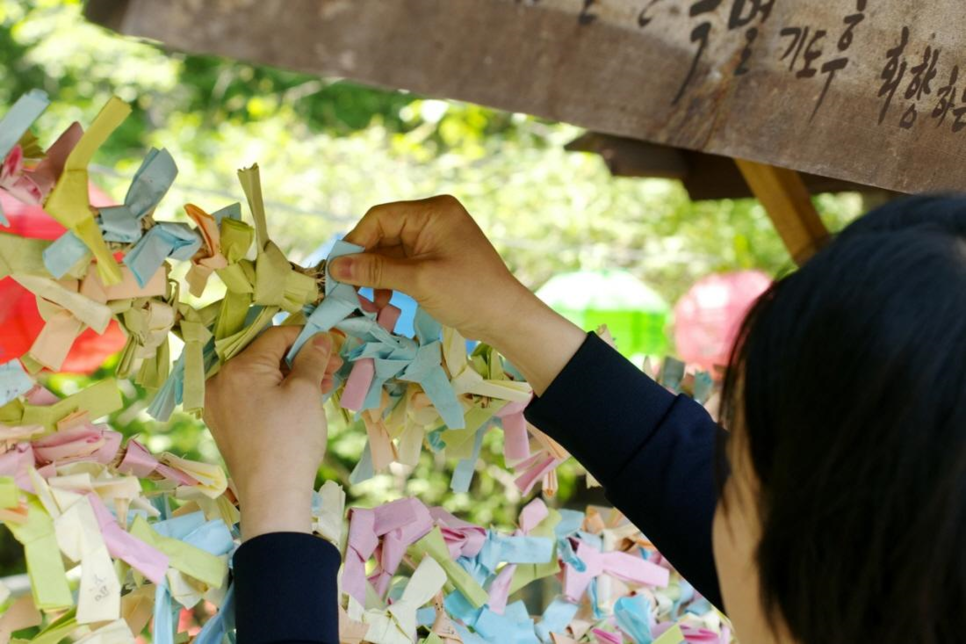 Image credit: 프리러그
Two activities you will get to experience at the temple stay are the making of lotus flowers and performing of the 108 prostrations.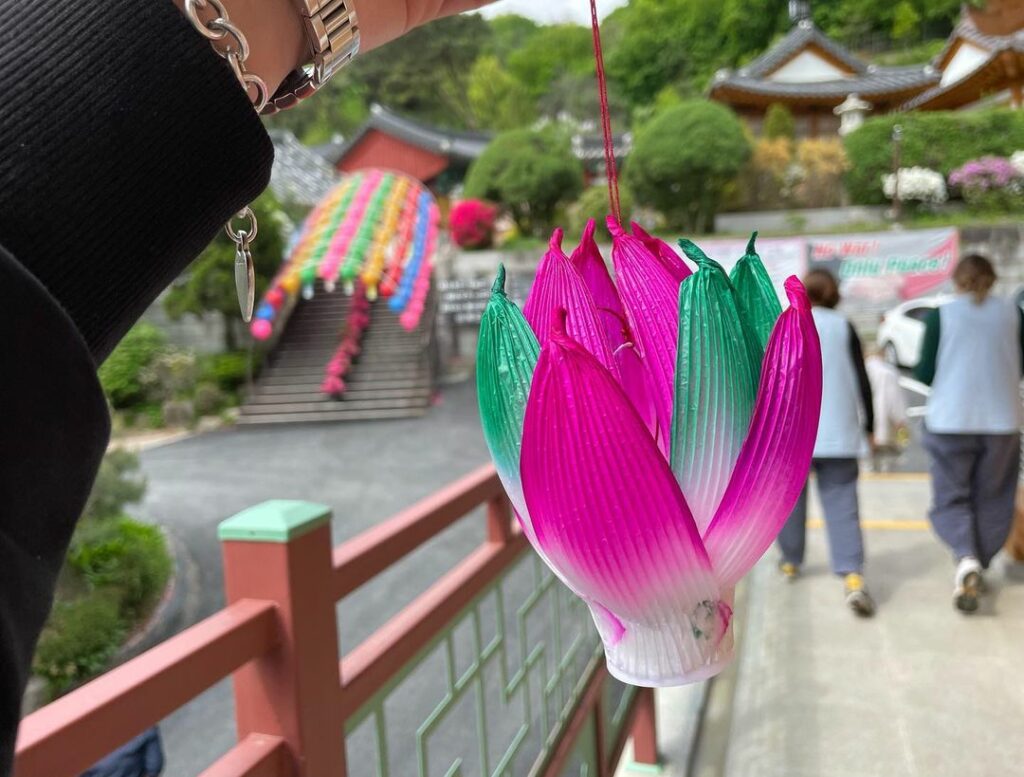 Image credit: @carolinacalcagno
The monks will guide you through the process of making the lotus flower using paper. The blossom carries a strong significance in Buddhist culture, as it represents purity. You'll get to choose from a variety of papers, allowing you to customise your lotus to your liking.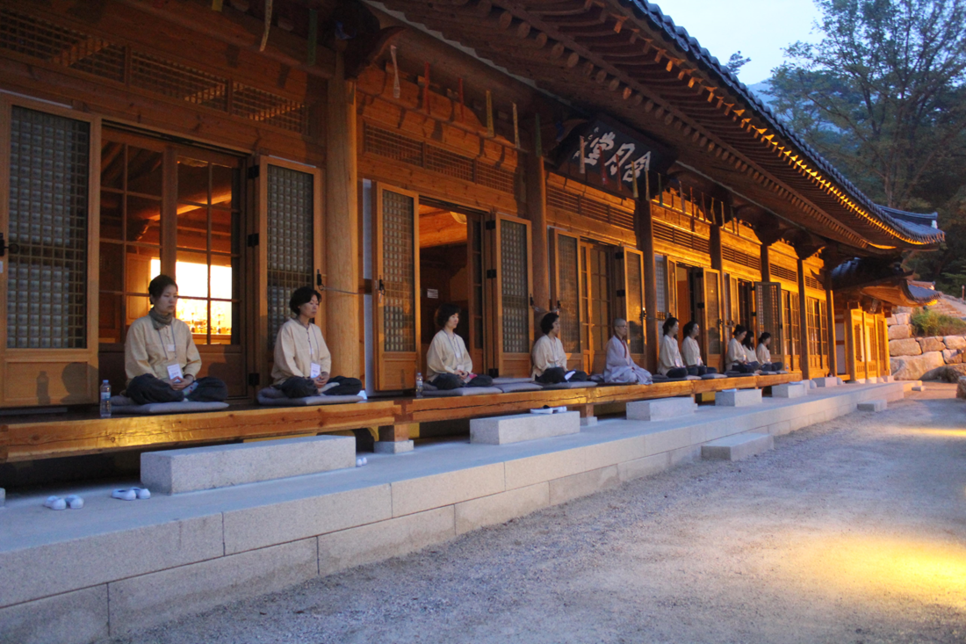 Image credit: 프리러그
You will also get to experience the 108 prostrations. This is the practice of bowing 108 times, with each bow symbolising repentance. It may seem hard but many have described the process as a healing experience, where their minds start to clear while focusing on each bow.
---
Stunning walking trails
---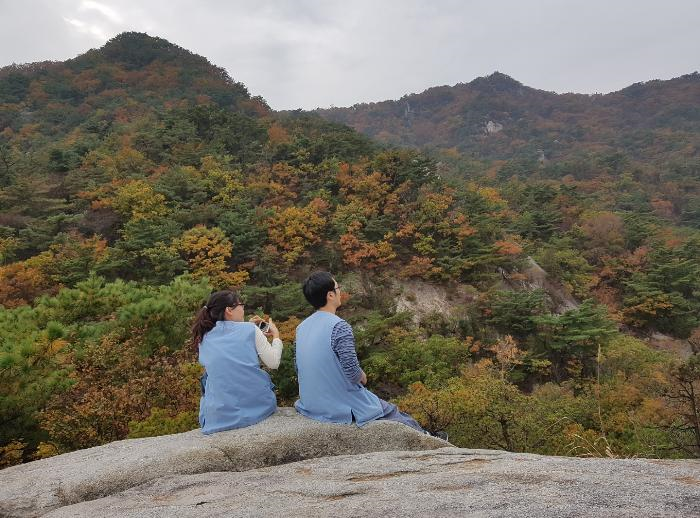 Image credit: Templestay
There are several walks scheduled during the stay, which will take you on scenic journeys. The shortest trail will bring you through the forest's lush foliage all the way to the mountaintop, where you'll be greeted by a stunning view overlooking the city.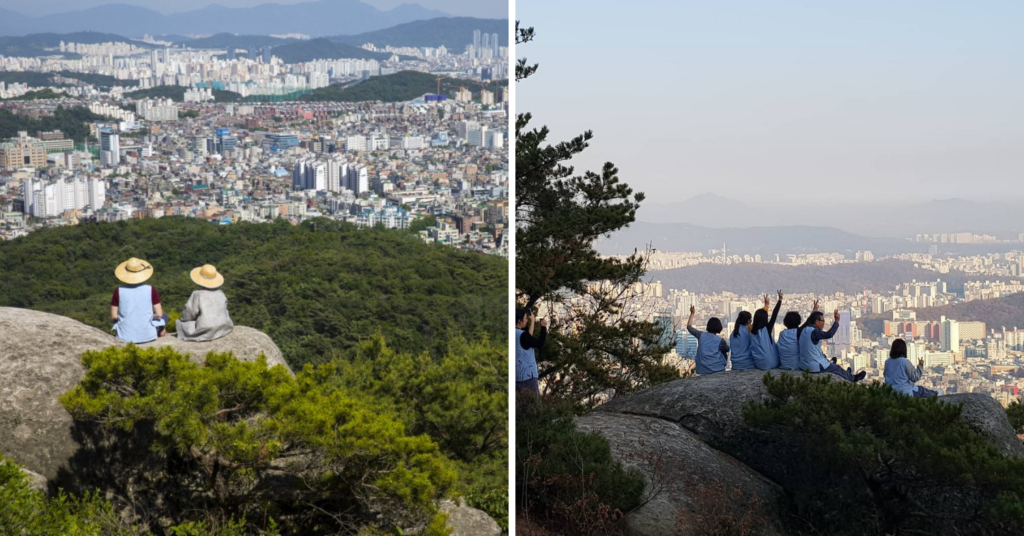 Image adapted from: 화계사 템플스테이, @dragonmoonforest_nana
From above the mountains, you'll get a glimpse of the vast cityscape and feel a sense of accomplishment and appreciation for the route that has taken you there. You'll also get to take photos should you feel like documenting the experience.
---
Getting to Hwagyesa Temple Stay
---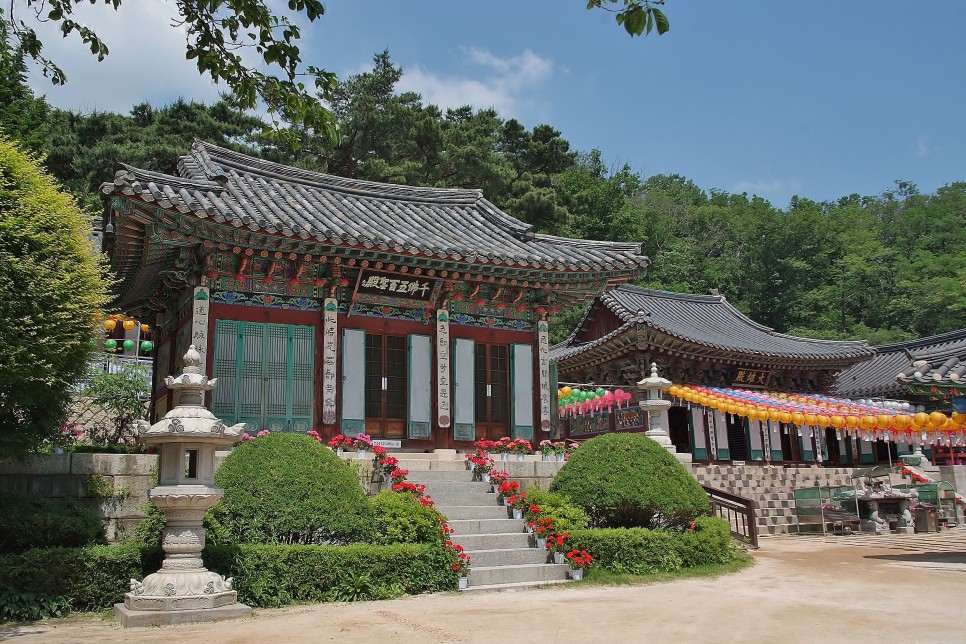 Image credit: dishhill
Despite being in the mountains, Hwagyesa Temple is easily accessible from the Seoul city centre. If you're interested in the temple stay, do make a reservation in advance via this site.
How to get there:
Take

Subway Line 4 to Suyu Station

and leave by

Exit 3

.

Take

Bus 02

for

seven stops.
Walk along the road leading up the mountain

for 10 minutes and you'll arrive at Hwagyesa Temple.
Address: 117, Hwagyesa-gil, Gangbuk-gu, Seoul
Opening hours: Tue-Sun 9am-5pm (Closed on Mondays)
Contact: 010-4042-4326 | Hwagyesa Temple Instagram
---
Cover image adapted from: @_e.del, dishhill, Templestay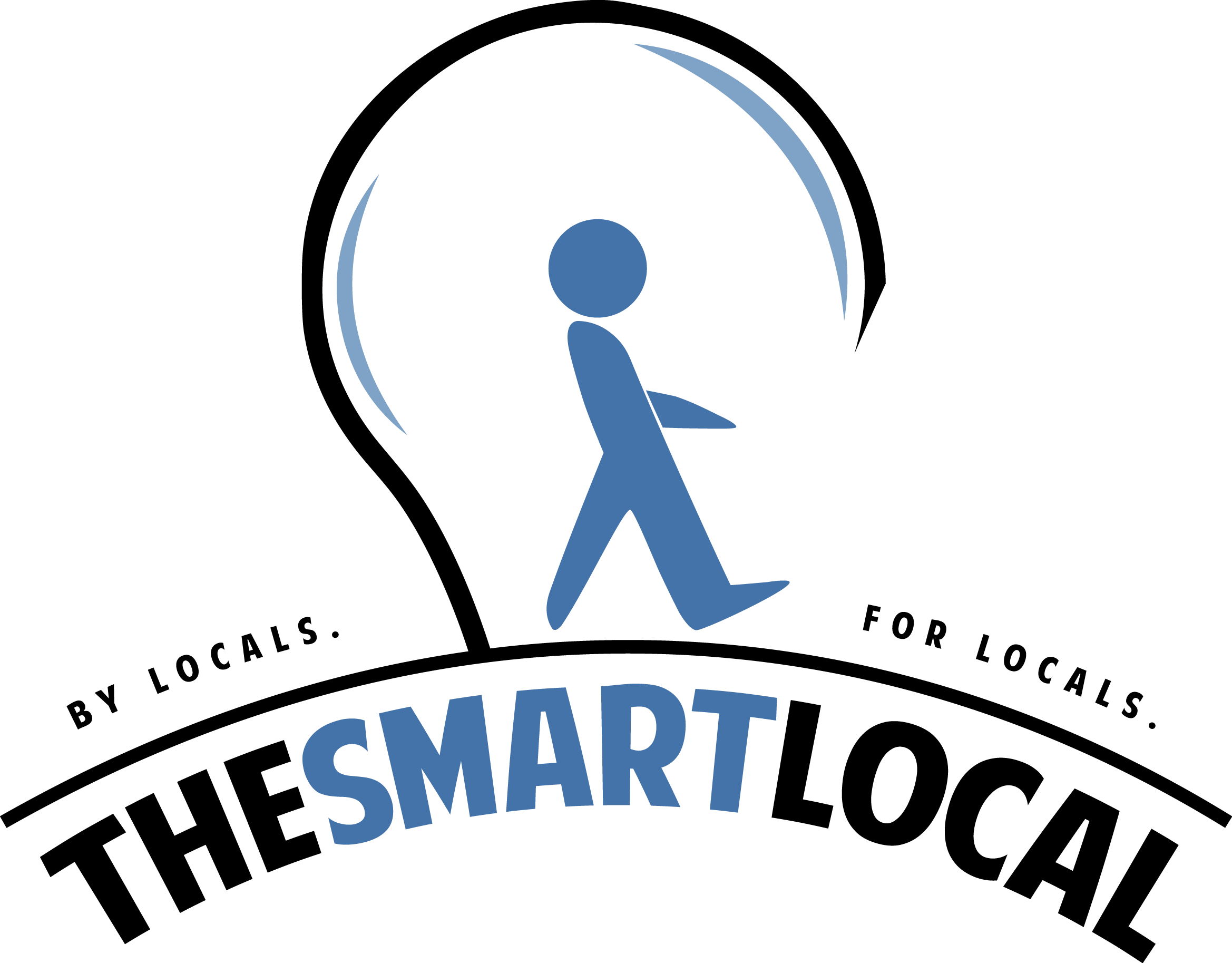 Drop us your email so you won't miss the latest news.