Cafes in Daegu
---
You could visit a different cafe for each meal every day in Korea and you'd probably never run out of cafes to go for a very, very long time – especially at the rate new ones are opening every year. Here are 8 cafes in Daegu that opened in the past year that you should definitely check out the next time you find yourself in Daegu.
---
1. Vanilla Village – Victorian-esque interiors
---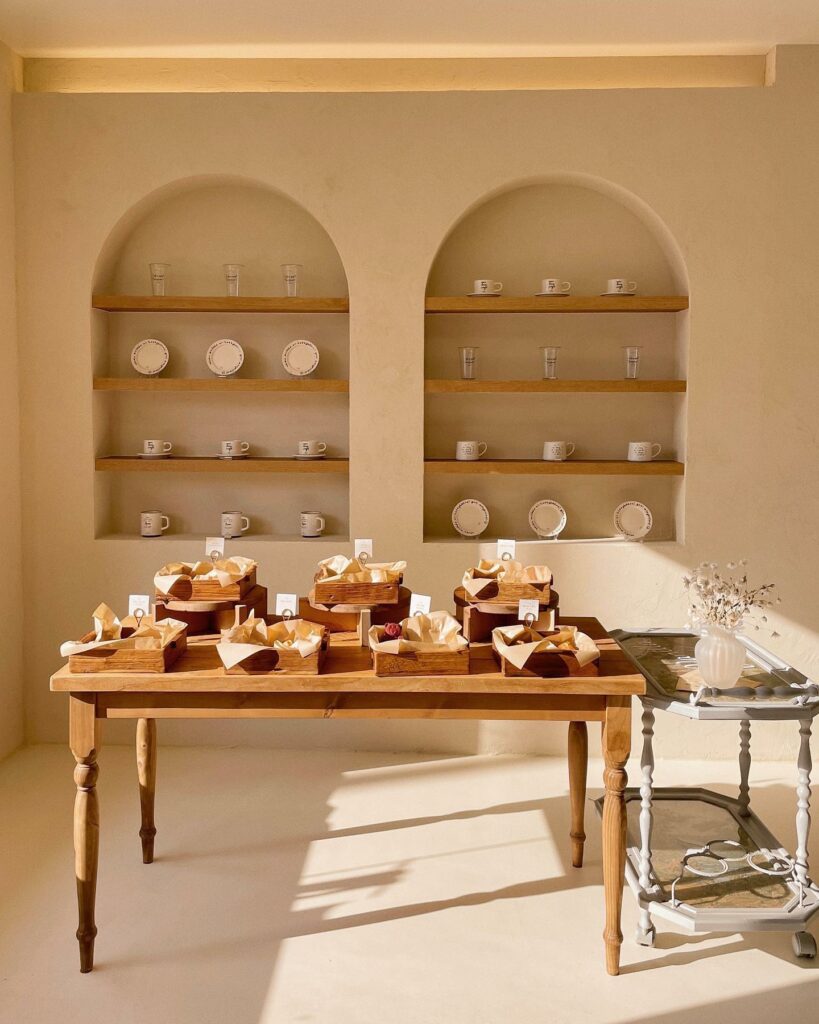 Image credit: @sumplace_ via Instagram 
Opened in July 2022, Vanilla Village has a European-style space that transports you to France.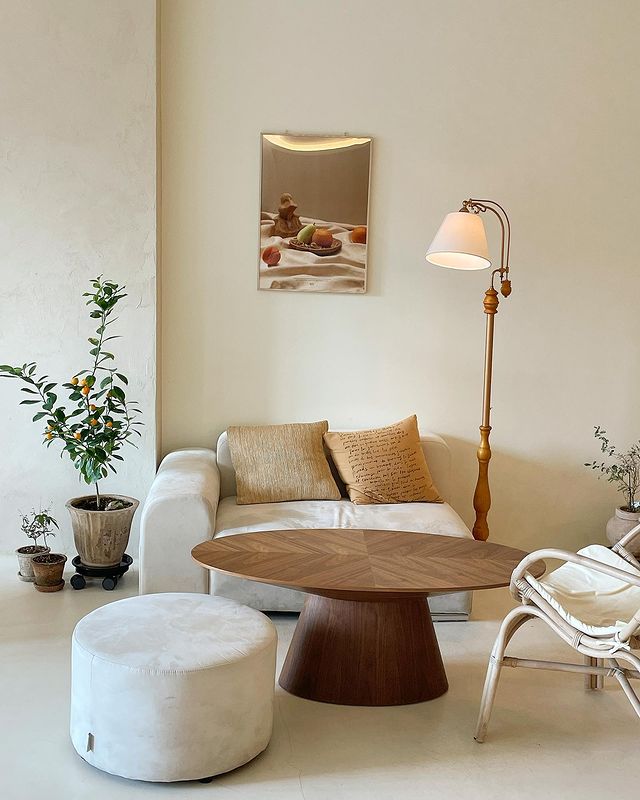 Image credit: @sohxx_73 via Instagram 
Using minimalist earthy-toned furniture, the seating areas in Vanilla Village present some stunning photo zones that are sure to level up the pictures you capture there.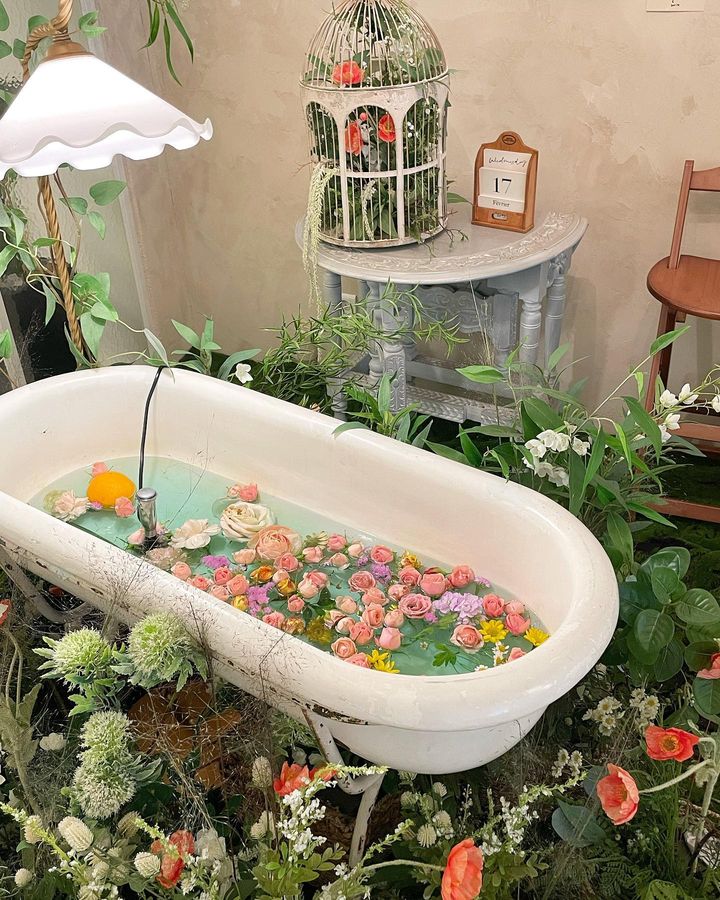 Image credit: @yeun_sso via Instagram 
Their crown jewel is this stunning botanical garden-themed space that feels like a European royal palace. The beautiful chandelier and Victorian-esque furniture will make you wonder whether you're indoors or outdoors.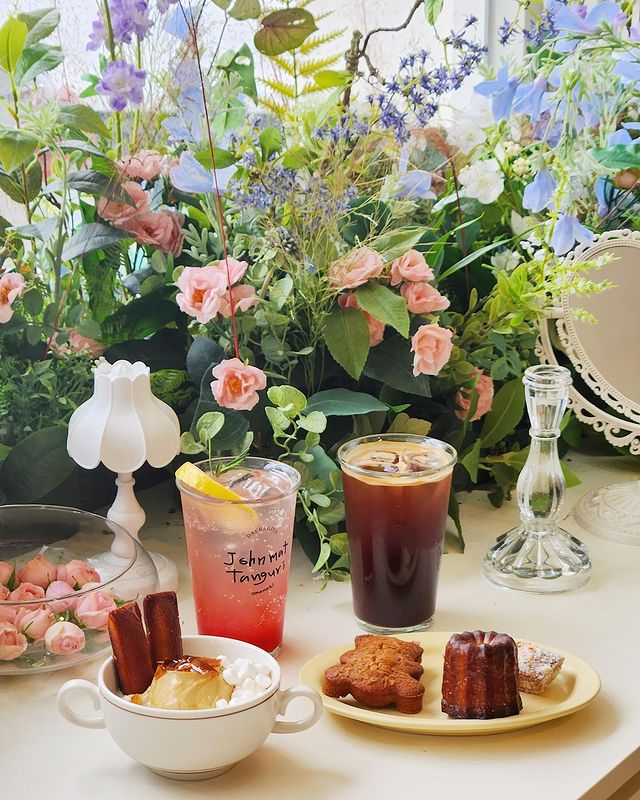 Image credit: @yeun_sso via Instagram 
Staying true to the European motif, the cafe's specialty is their range of unique financiers you won't find anywhere else. The financiers also go for KRW3,500 (~USD2.50) tops each, so you can enjoy the taste of Europe on a budget.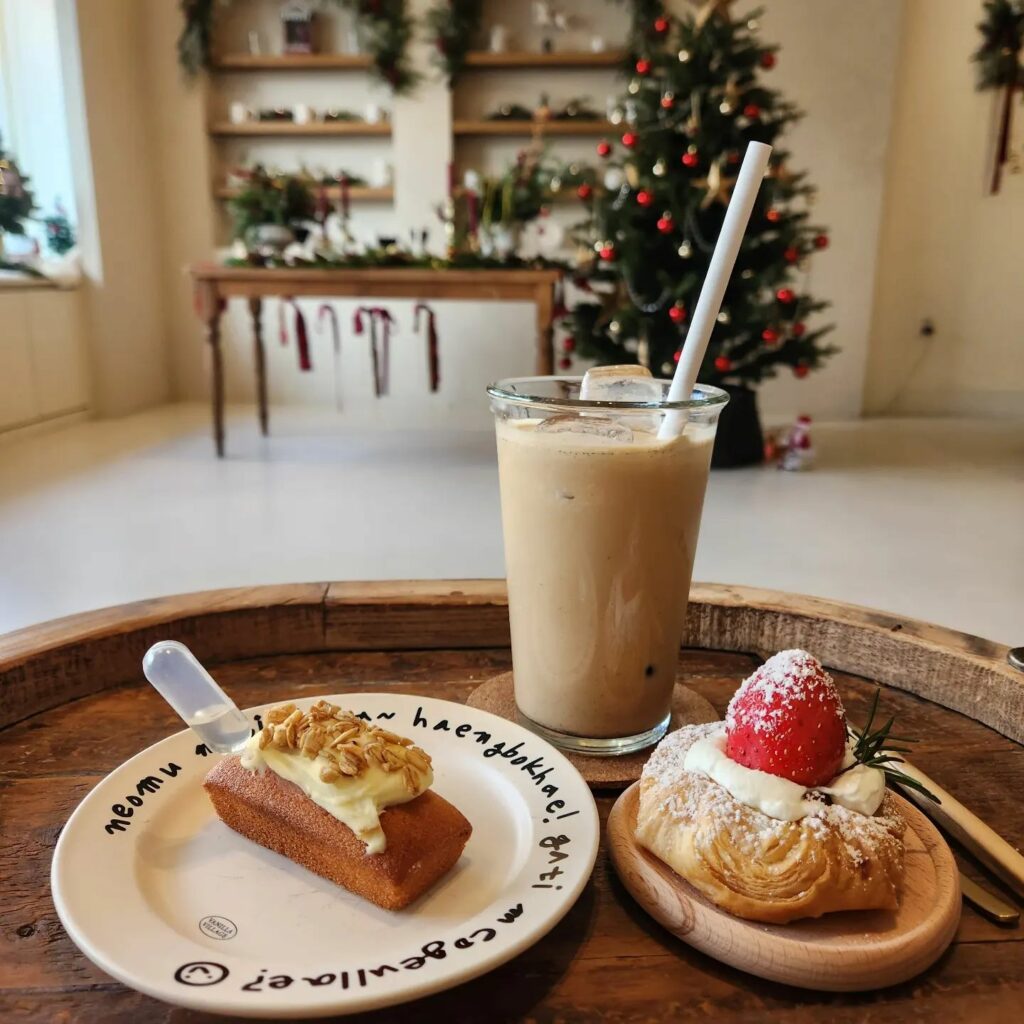 Image credit: @tori_chicafe via Instagram 
Take note that the available financier flavours and designs rotate with seasons.
Address: 152 Seodaegu-ro, Seogu, Daegu
Opening hours: 11am-10pm, Daily
Contact: 0507-1315-5210
---
2. SOSORAE – nature-themed
---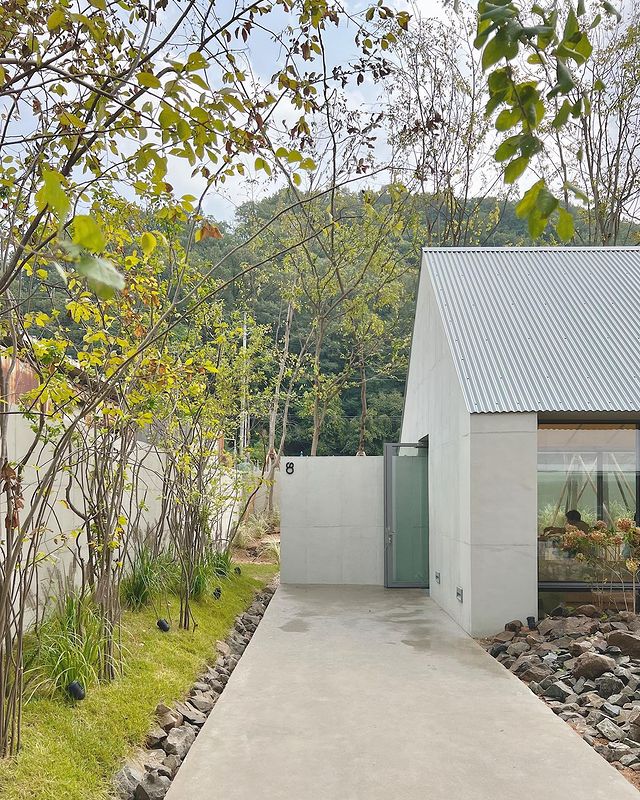 Image credit: @lovelydor via Instagram 
Opened in September 2022, SOSORAE is a trendy cafe with a nature theme. With 3 floors' worth of seating and wooden furniture and high windows that makes you feel like you're surrounded by nature, the cafe is as pleasing to the eyes as it is for the soul.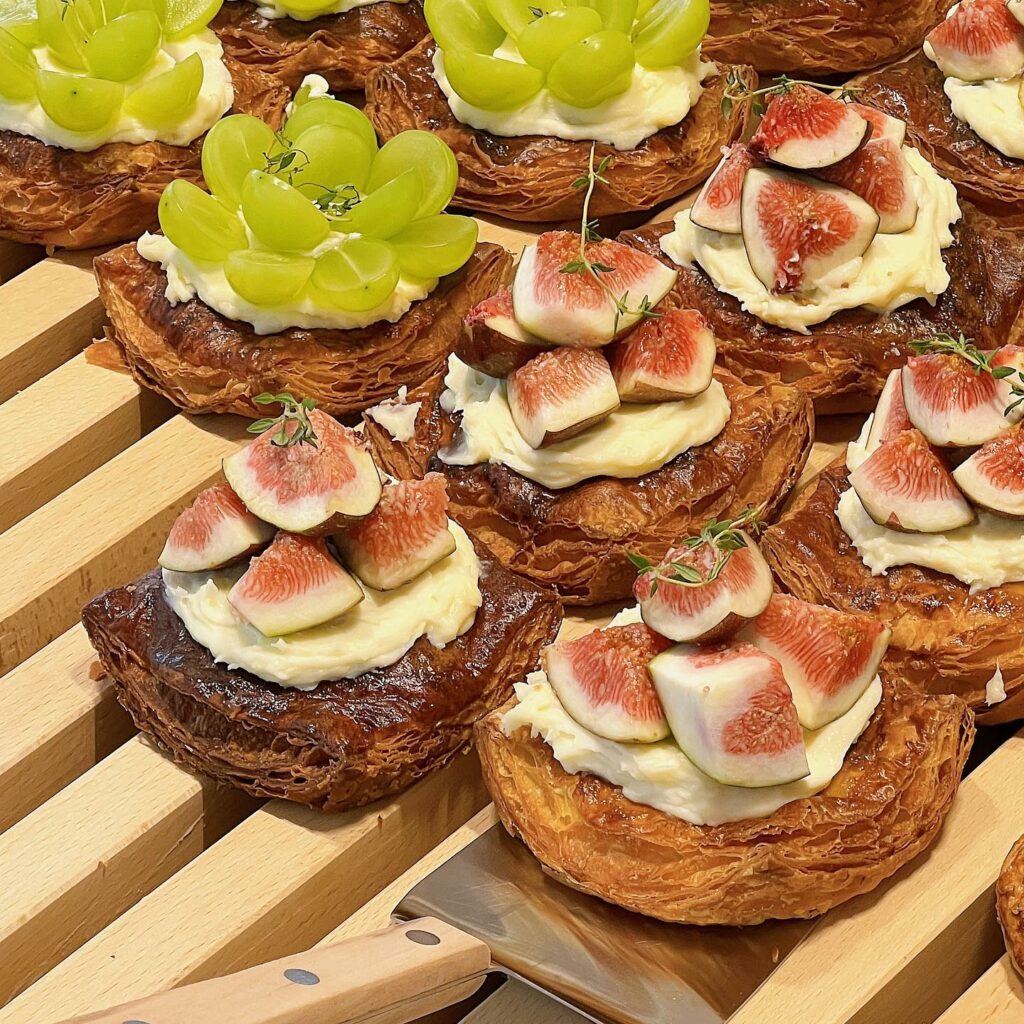 Image credit: @jin.conte via Instagram 
Place your order on the 1st floor, where all their pastries are displayed.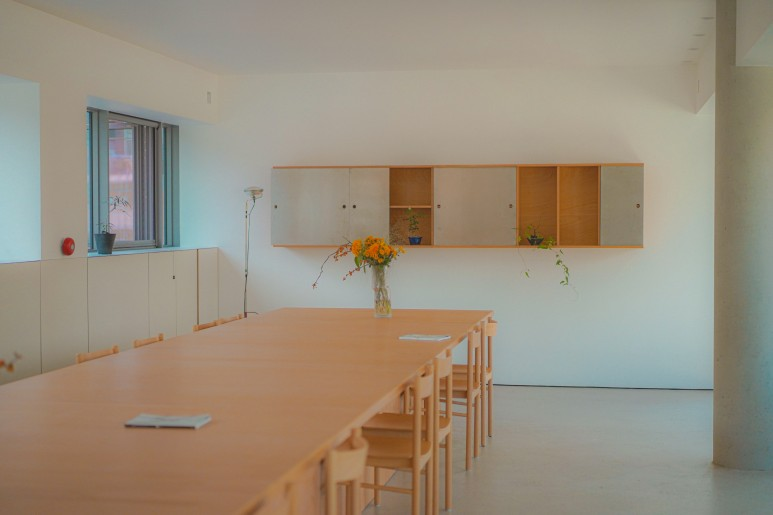 Image credit: 도뜨 via Naver
Those who want to enjoy the cafe without pesky kids running around will want to head up to the 3rd floor, which is a no-kids zone.
Spacious tables throughout the space allow you to read, write, or finally complete the work you that you've been sitting on, while letting you enjoy the various treats that the cafe has to offer.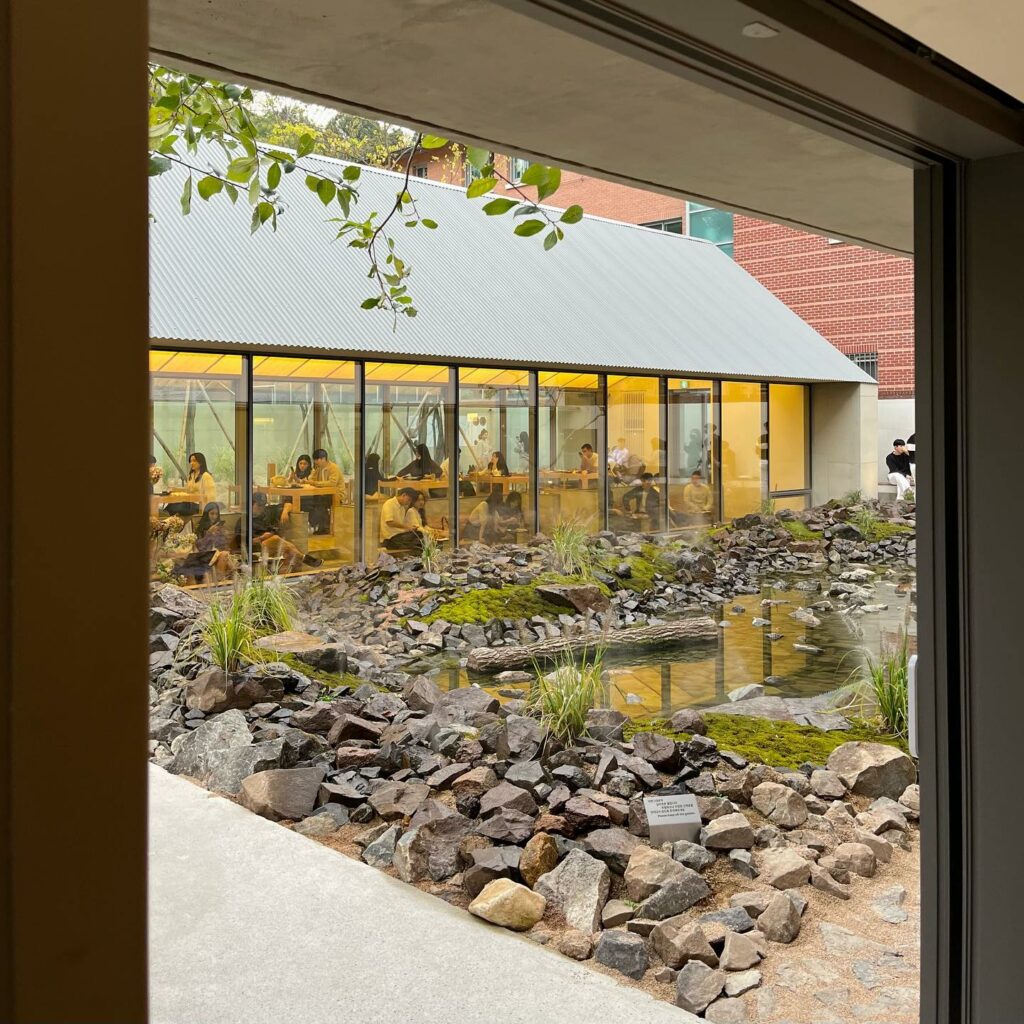 Image credit: @ks.o3o via Instagram 
SOSORAE also features a beautiful garden pond outdoors. Strategically placed plants poking out of granite rocks give it a raw vibe that is unique from cafes that go for softer aesthetics.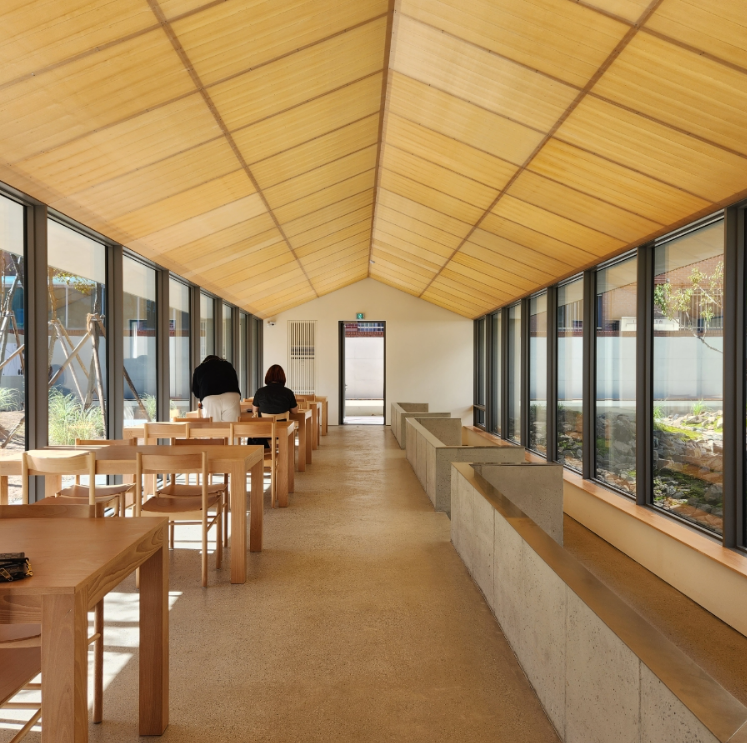 Image adapted from: MIAE결S마마 via Naver
The cafe also has an annex right next to the garden, with wooden interior design that complements the theme of nature. Better yet, the tall windows allow those seated here to soak in the serene views.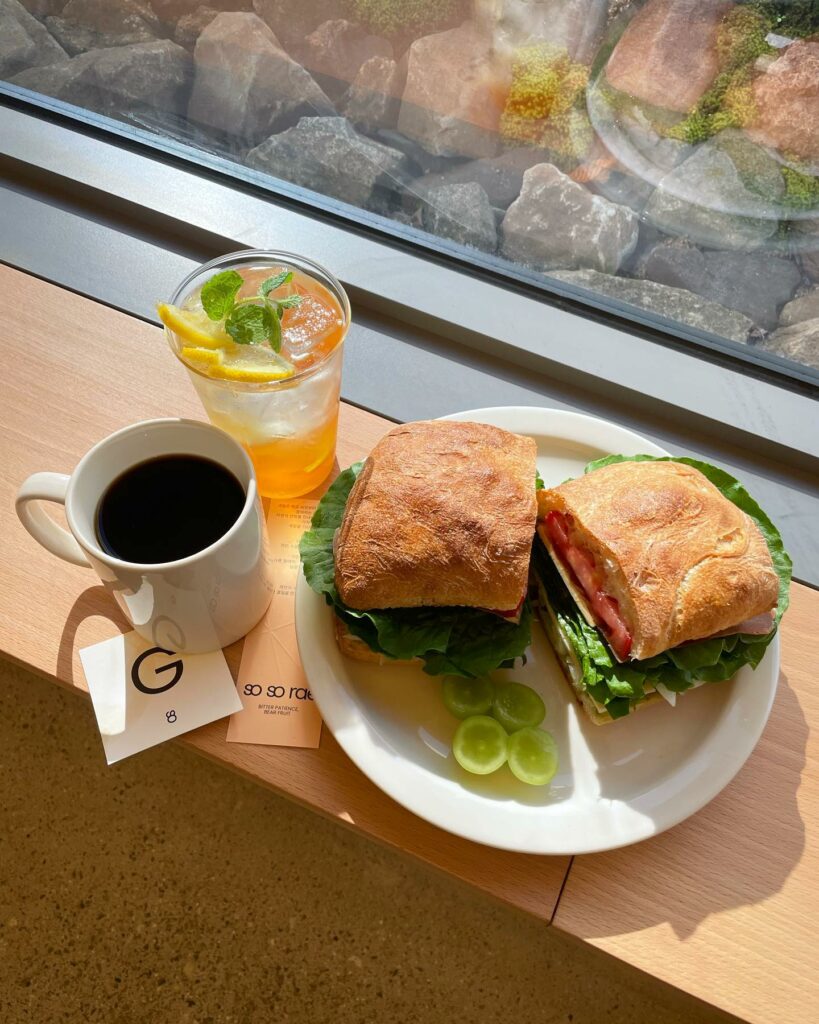 Image credit: @hi_young97 via Instagram 
SOSORAE's brunch menu is also not to be missed. With freshly baked baguettes and a generous serving of veggies, you'll feel ready to take on the day after you've gobbled down the delicious food.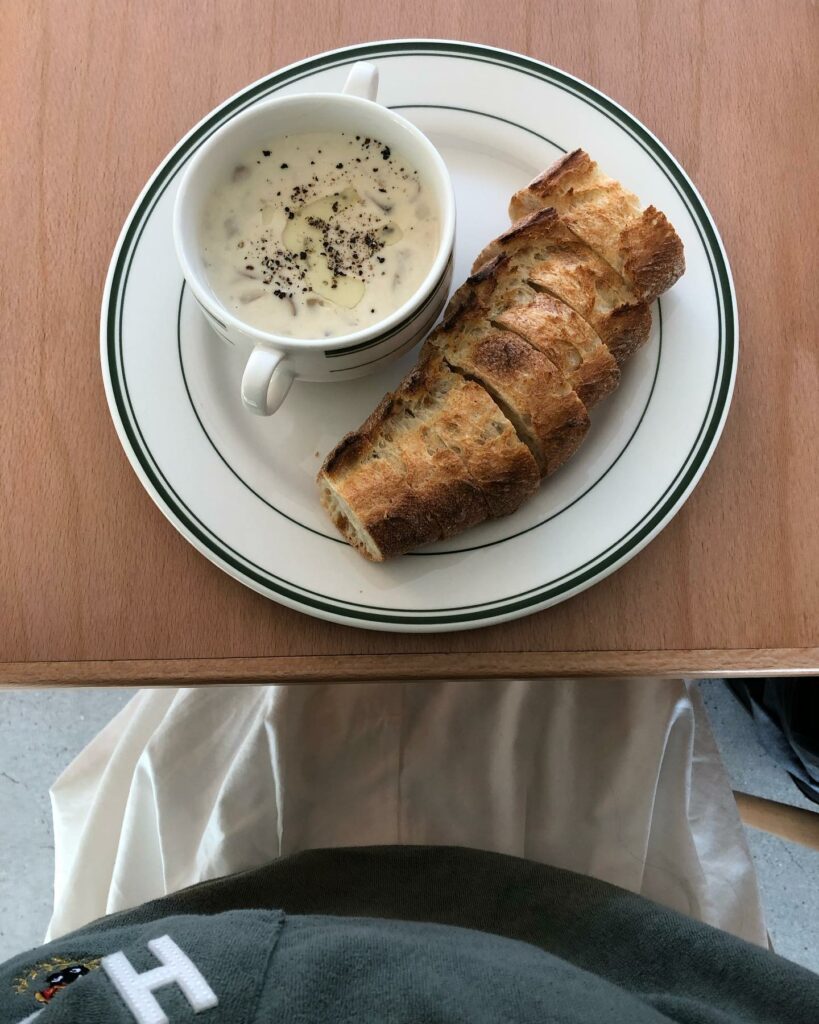 Image credit: @shee.choo via Instagram 
We recommend their Baguette & Mushroom Soup (KRW9,000, ~USD6.30).You can never go wrong with a warm bowl of soup and baguette straight out of the oven.
Address: 284 Hakjeong-ro, Buk-gu, Daegu
Opening hours: 9am-10pm, Daily
Contact: 0507-1382-9891
---
3. Cafe Hamal – pet-friendly
---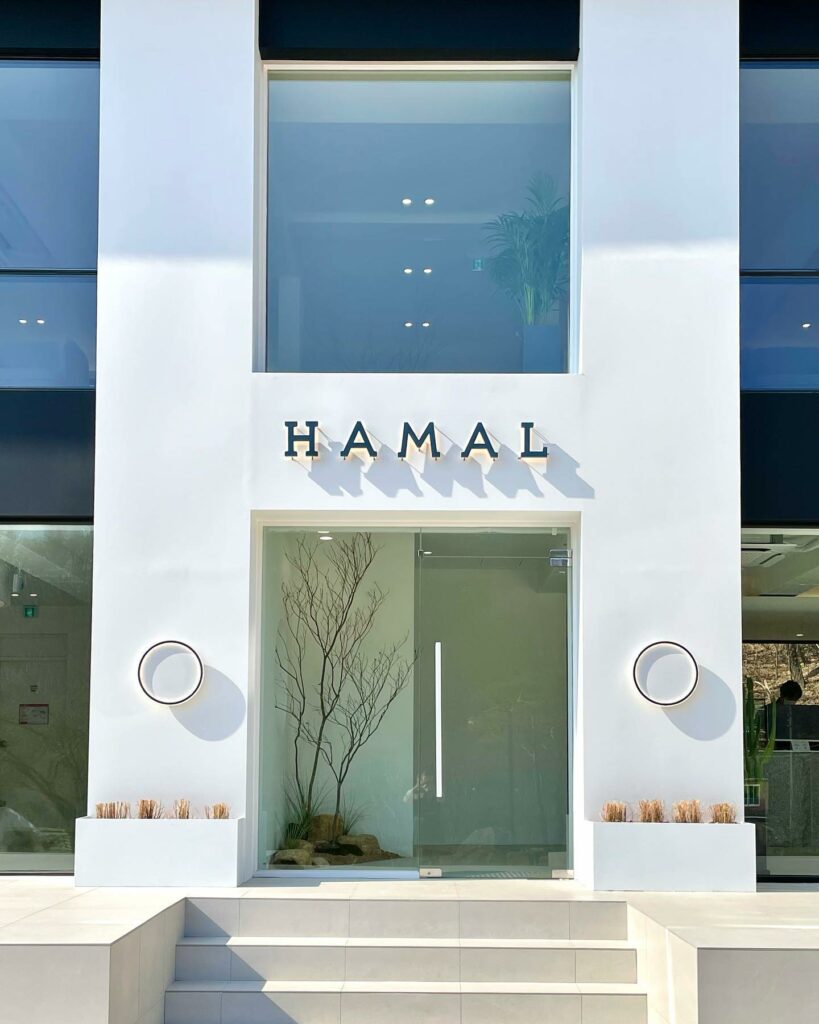 Image credit: @lee22_ag via Instagram
Daegu's cafe scene has something for pet lovers too. Cafe Hamal allows you to bring pets indoors, as long as you have a stroller or pet carrier for them.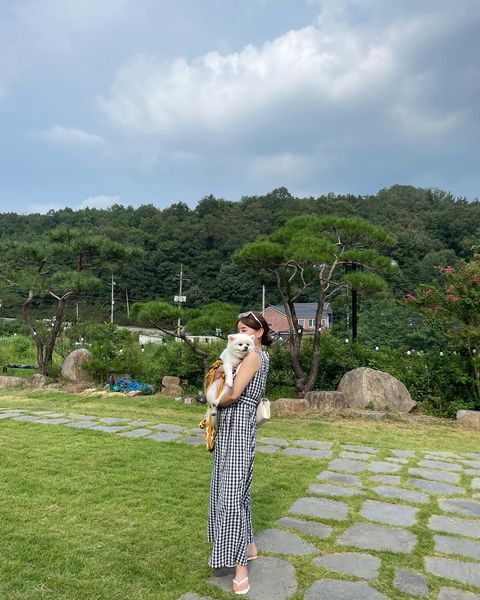 Image adapted from: @dami___hair via Instagram 
There's also a huge outdoor garden the fur babies can play at, provided they are leashed. Those who love furry friends but don't have your own will want to go to Cafe Hamal to see other people's pets. 

Image adapted from: Moon via Naver, @h1foryou via Instagram 
The interior design of Cafe Hamal is a blend of minimalism and modernism. For example, the mini-garden or the pebble path within the cafe makes it look extra spacious and visually appealing whilst retaining its simplicity.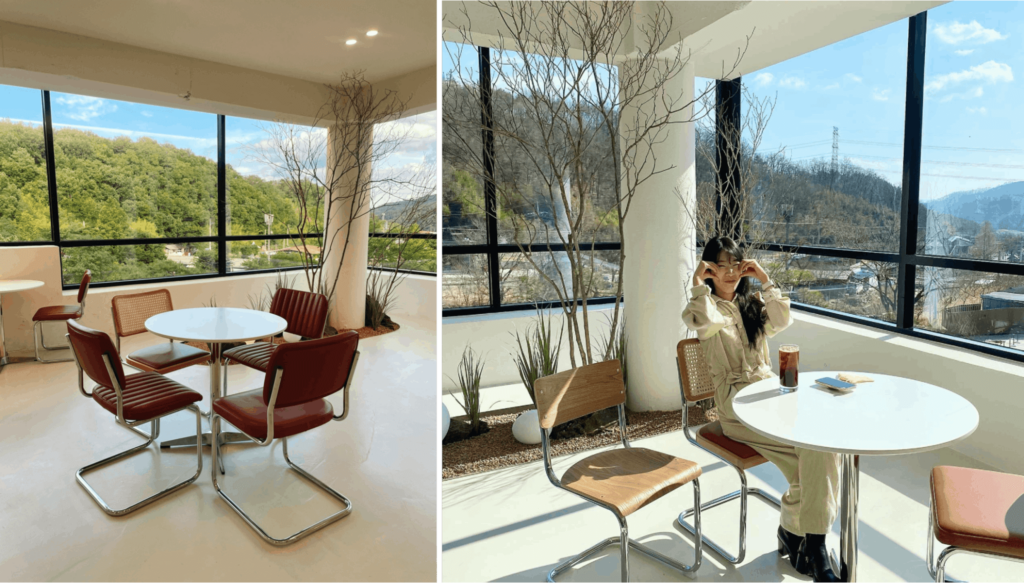 Image adapted from: Moon via Naver, @silver.daye via Instagram
The panoramic windows which allow visitors to enjoy the views of the green surroundings beyond is another draw of this cafe.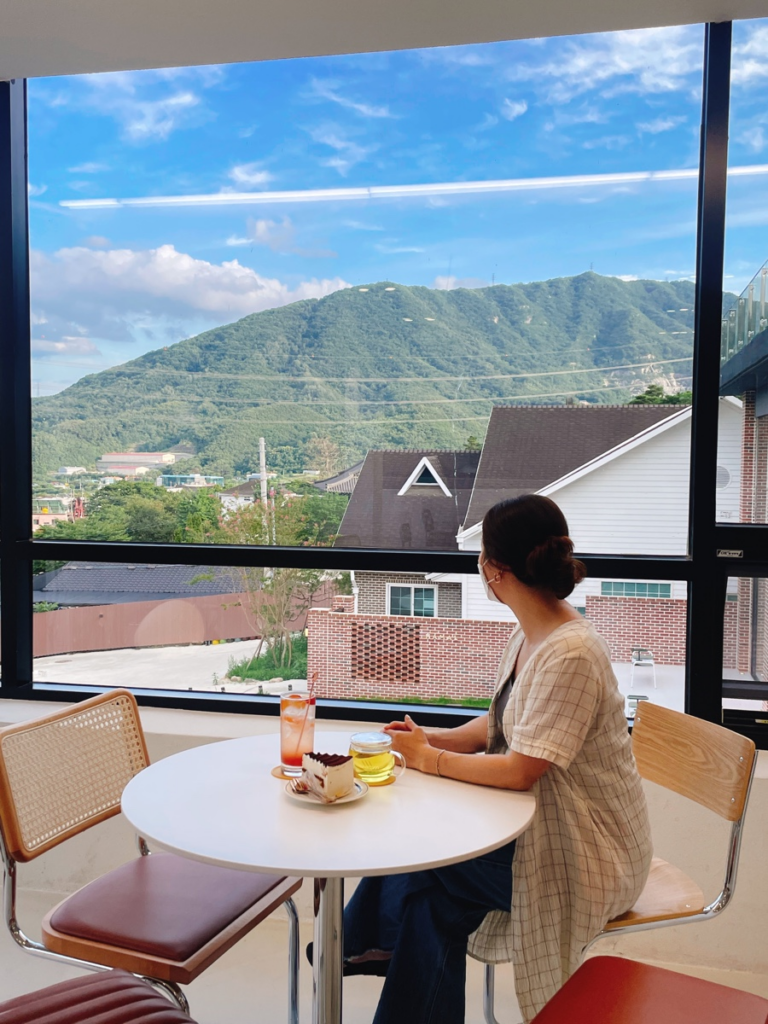 Image credit: Moon via Naver
In particular, you can see the nearby mountains and azure blue skies within the cafe, which means you can capture these amazing views while sipping on your coffee. Sometimes, it's all about taking life a tad slower.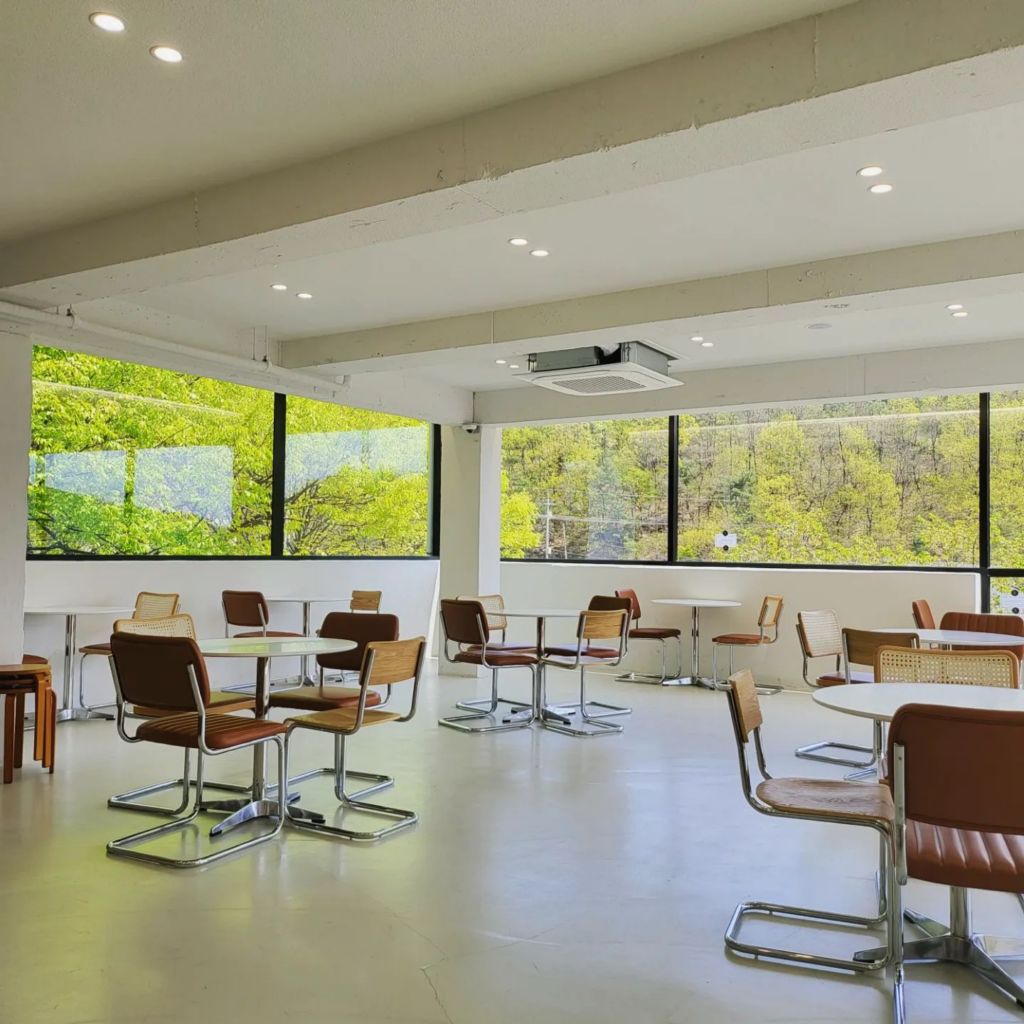 Image credit: @cafe_hamal via Instagram 
Sunlight streams into the space throughout the day, and with the changing of seasons, the view looks different all year round.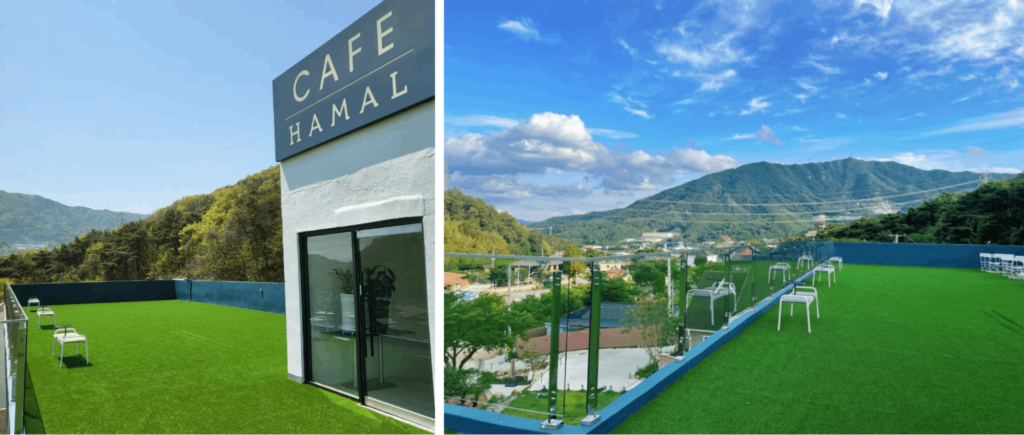 Image credit: @cafe_hamal via Instagram, Moon via Naver
Better yet, there's a small rooftop area where you can go to, to soak up some vitamin D and enjoy the greenery without any barriers. 
Address: 13 Daehan-gil, Wachon-myeon, Gyeongsan-si, Gyeongsangbuk-do
Opening hours: Mon-Fri 11am-9pm | Sat 11am-10pm | Sun 11am-9pm
Contact: 0507-1404-0216
---
4. Piper – artsy space
---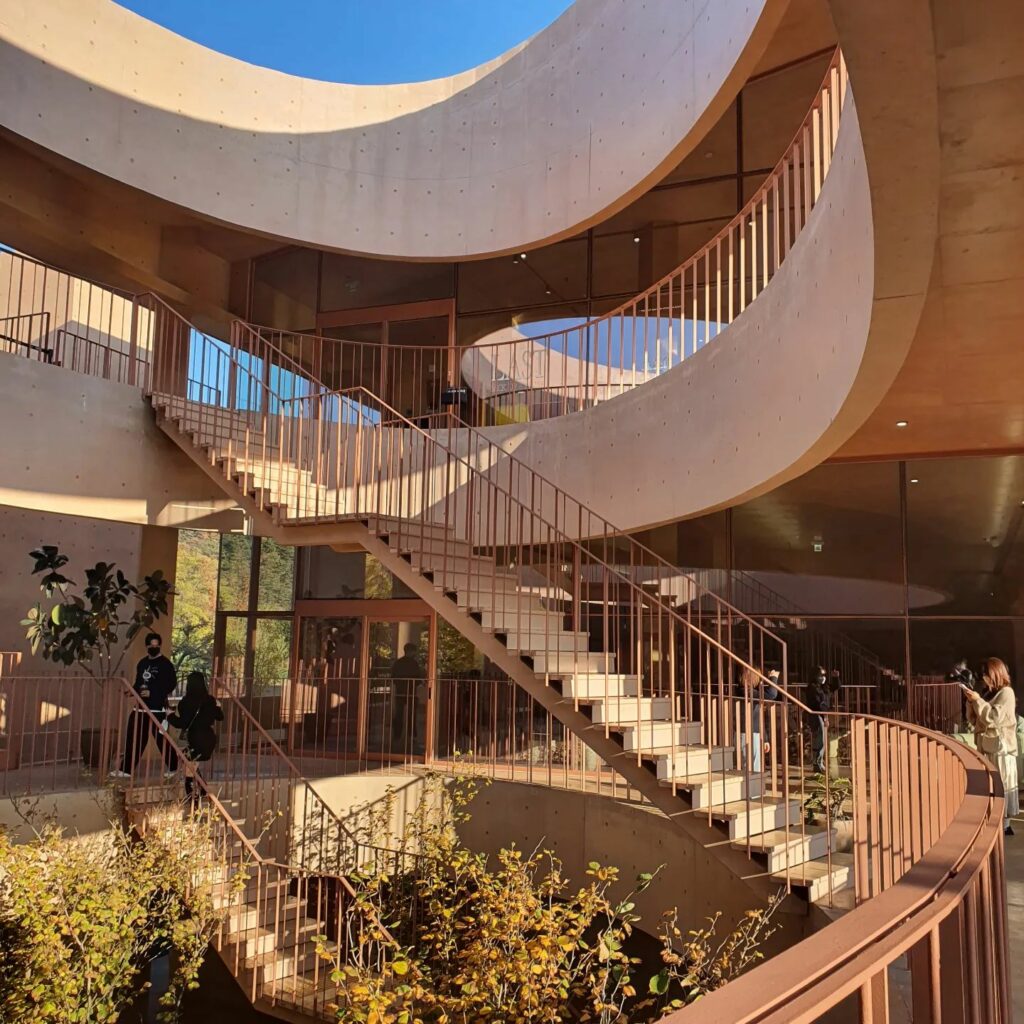 Image credit: @hong2_kwon via Instagram 
Piper is the in-house cafe of Miraenongwon (MRNW), an arts and cultural space in Hoguk-ro that opened in April 2022. MRNW is converted from a landscaping tree farm, and boasts huge spaces hosting the arts. It's a great place to visit for those who seek more sophisticated entertainment.
So, it's only natural that Piper's interiors scream artsy vibes all around.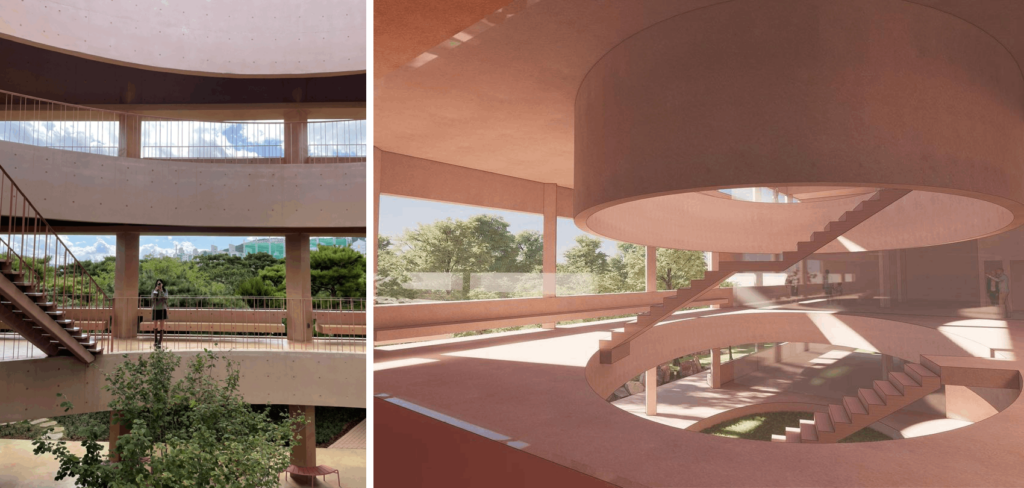 Image adapted from: 앵두 via Naver, @miraenongwon via Instagram 
The entire MRNW is available as seating for Piper. Benches and tables are spread out across the 1st and 2nd floors of MRNW – so as long as you have a spot, you can eat and enjoy the cafe's treats here.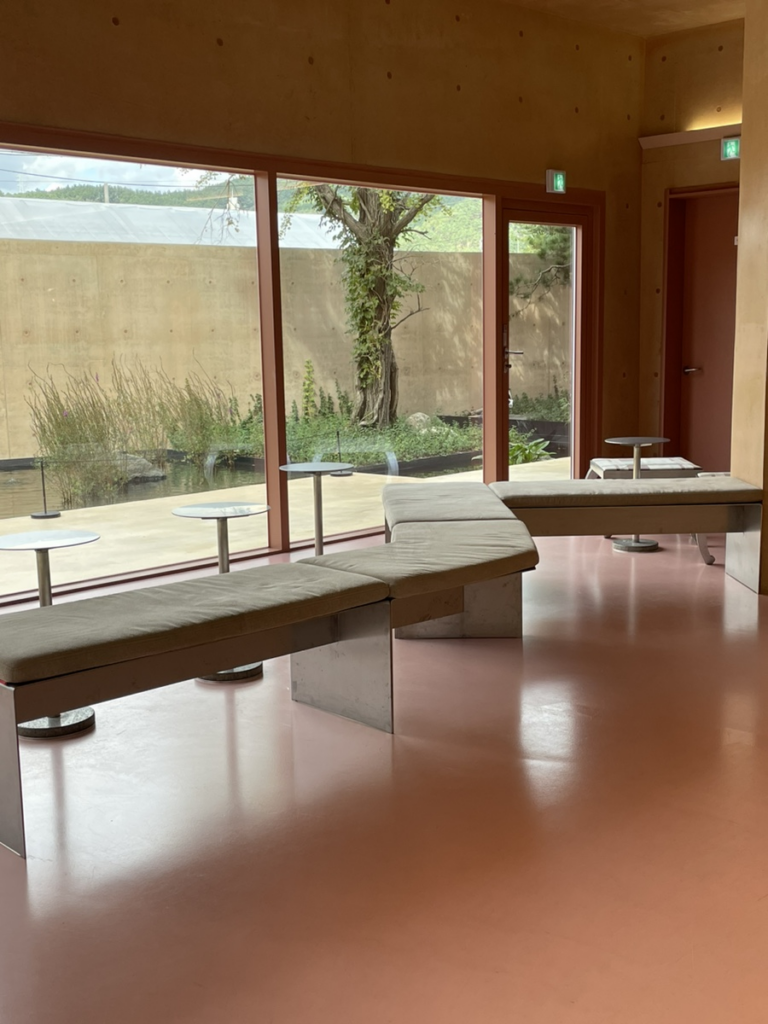 Image credit: 앵두 via Naver
Piper also has indoor seating, but the space is rather limited and small, because we think the cafe would much prefer that visitors utilise and enjoy MRNW's space.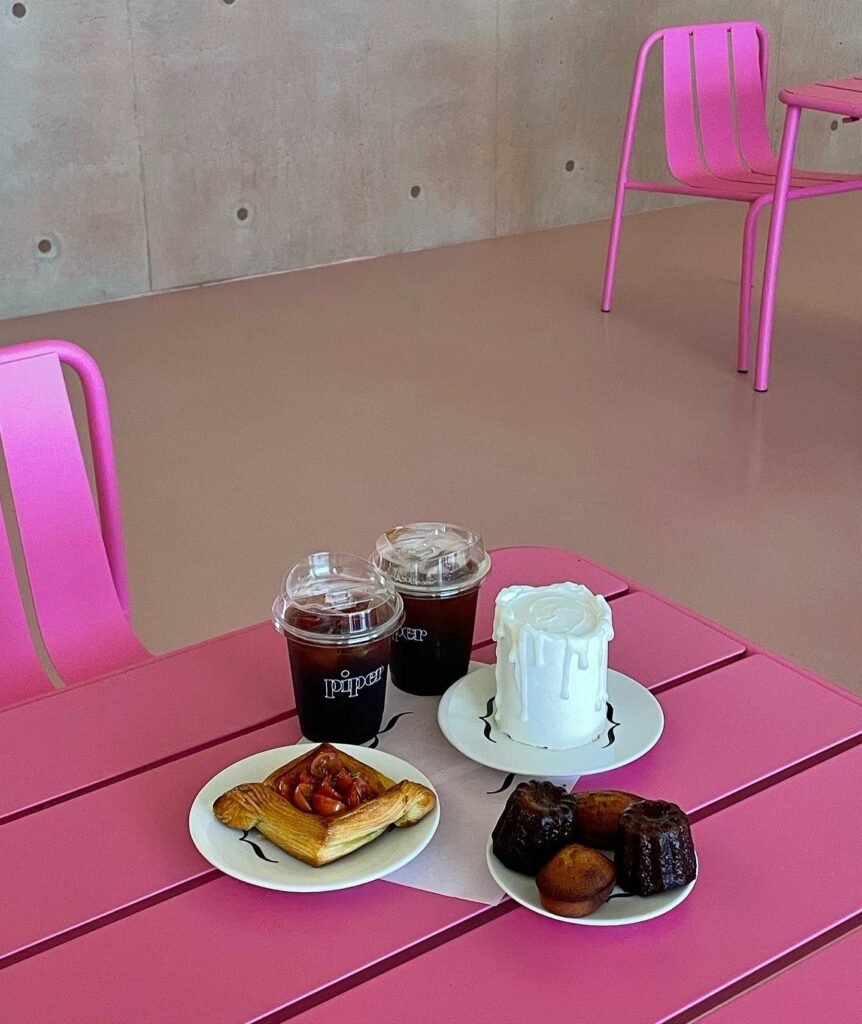 Image credit: @sens_baam via Instagram 
If the building is full when you visit, fret not. Simply head over to their garden area, which exudes a completely different vibe from MRNW that is reminiscent of Barbie's house. 
Address: 300-22 Hoguk-ro, Bukgu, Daegu
Opening hours: Tue-Sun 10.30am-9pm (Closed on Mondays)
Contact: 053-1920-1378
---
5. Flat Relationship – customisable coffee
---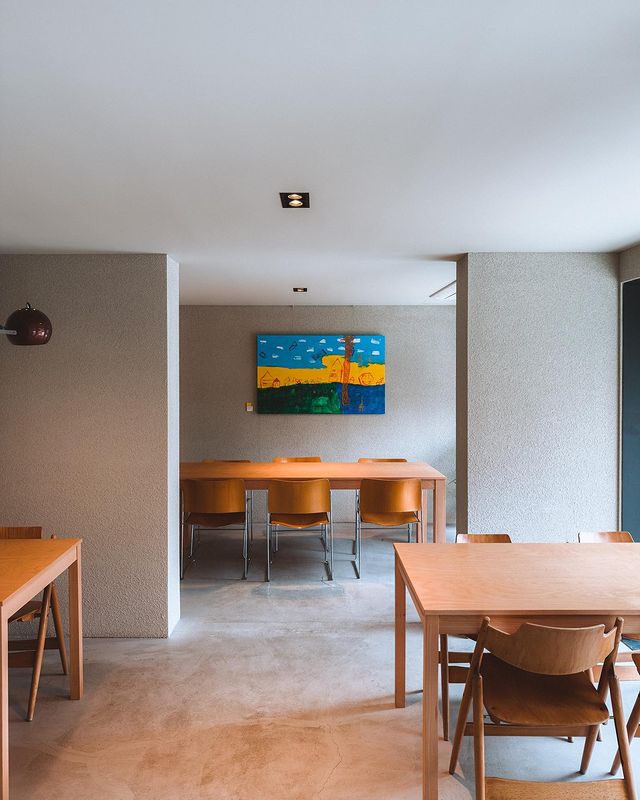 Image credit: @2weekspic via Instagram 
If you're a coffee enthusiast, then Flat Relationship is also a cafe you should consider checking out.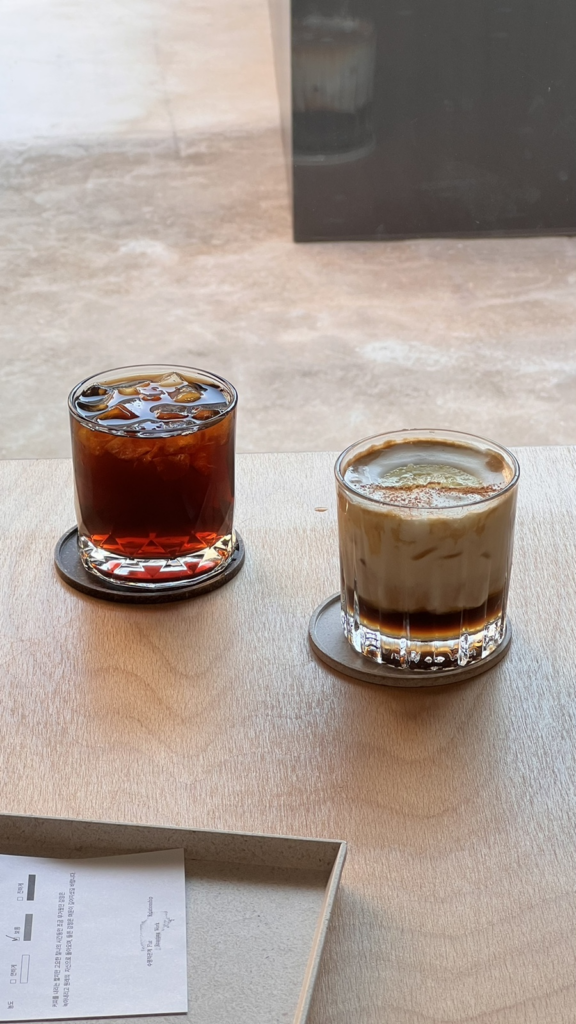 Image credit: 댕갱 via Naver 
Opened in August 2022, Flat Relationship specialises in specialty hand-brewed coffee and customising coffee to your preference. 
They offer 5 types of coffee blends: 
Peruvian

(KRW10,000, ~USD7)

Guatemala

(KRW10,000, ~USD7)

Kenya

(KRW7,000, ~USD5)

 

Indonesia

(KRW6,500, ~USD4.60)

Guatemala

(KRW6,500, ~USD4.60)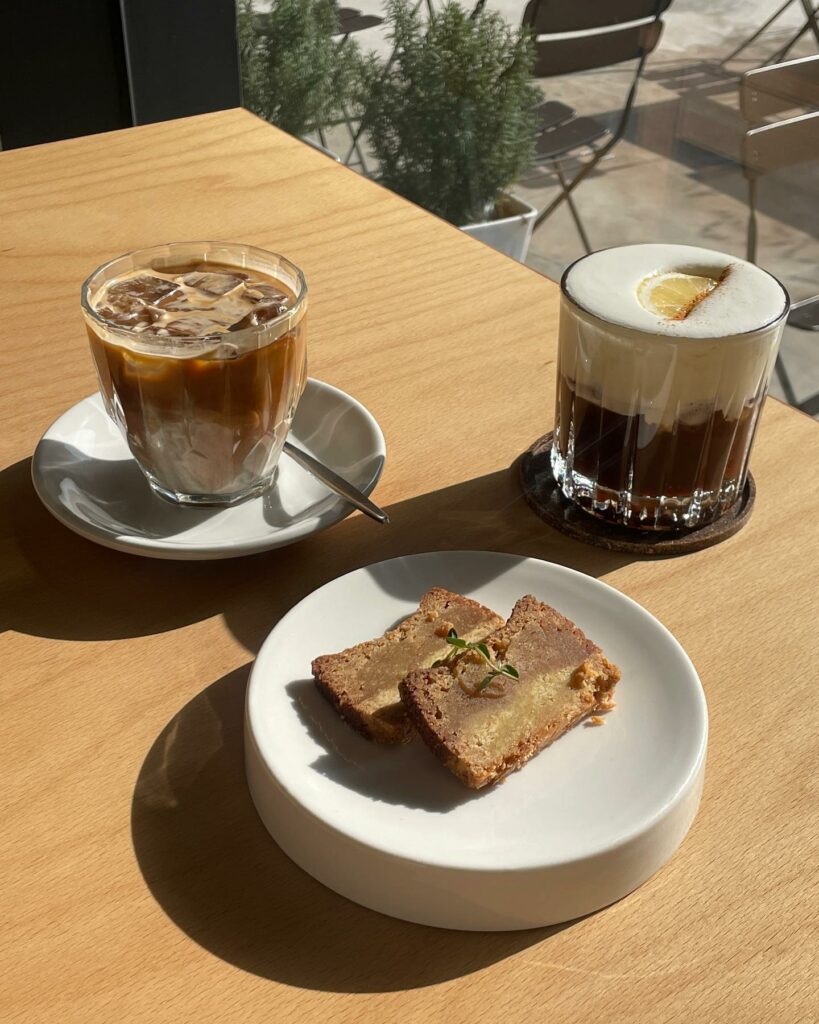 Image credit: @pigddun via Instagram 
While other cafes usually offer bean and blend choices, Flat Relationship goes further and allows customers to choose their preferred roasting level and concentration of coffee. So, whether you like a really dark, concentrated coffee or something lighter, the baristas will deliver.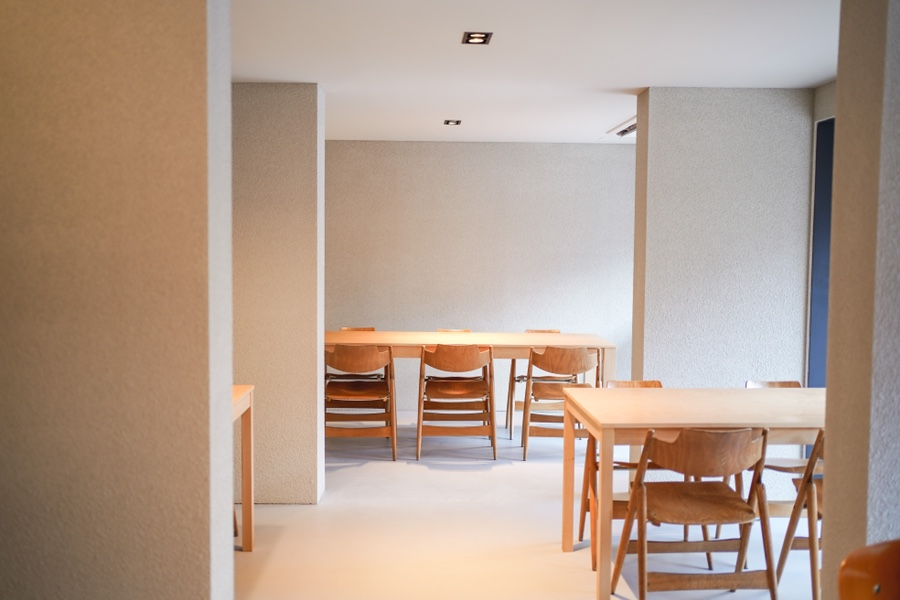 Image credit: 랑랑별 via Naver
Aesthetically, the cafe's interior is rather minimalist, opting for plain walls and simple wooden furniture. This creates a chill environment that allows you to switch off and relax.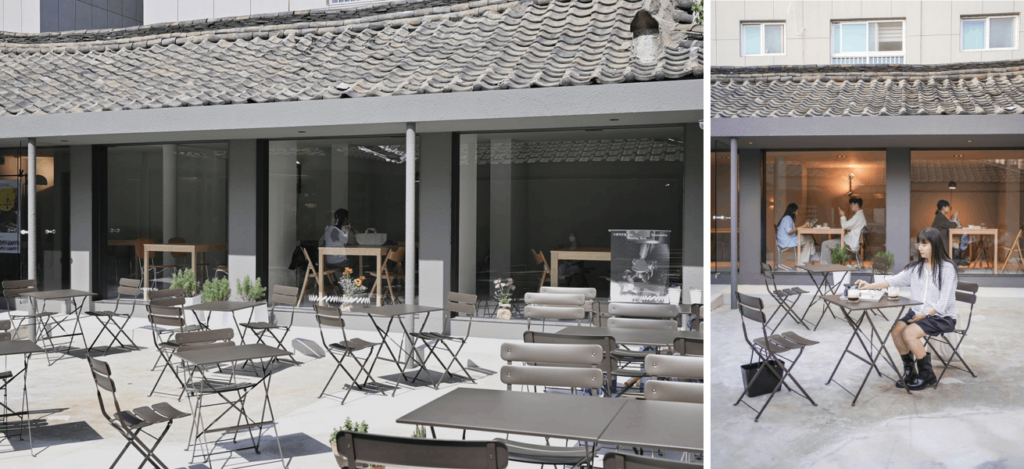 Image adapted from: 브니르 via Naver, 랑랑별 via Naver
The simple decor is housed in a converted traditional Korean hanok (Korean traditional house) building, complete with a tiled roof that gives it a past-meets-present vibe.
They also have an outdoor yard area in front of the hanok-like building for those who want to enjoy their cafe time outdoors. 
Address: 115 Dongdeok-ru 26-gil, Jung-gu, Daegu
Opening hours: 10.30am-9pm, Daily
Contact: 0507-1364-0884
---
6. Panorama Forest 180 – botanical settings and great views
---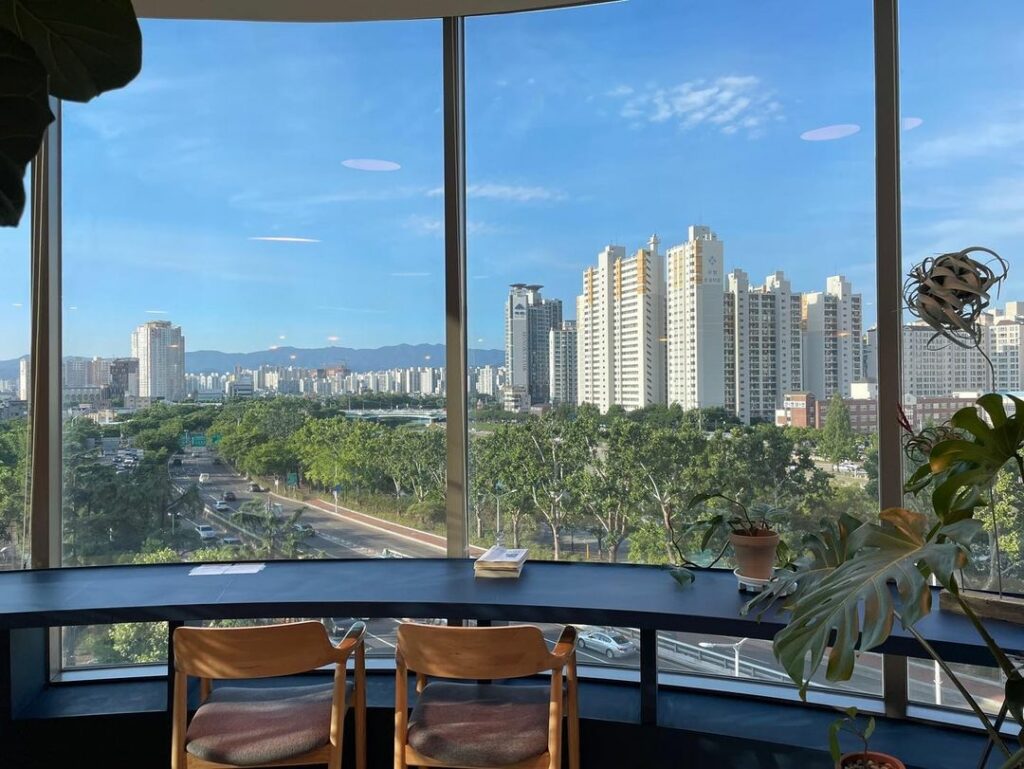 Image credit: @panoramaforest_180 via Instagram 
Tucked away on the 4th floor of Daebaek Plaza is a natural paradise amidst the hustle and bustle of Daegu's city life. Opened in May 2022, Paradise Forest 180 is a botanical cafe where one can enjoy handmade cafe treats with lush greenery and a great view.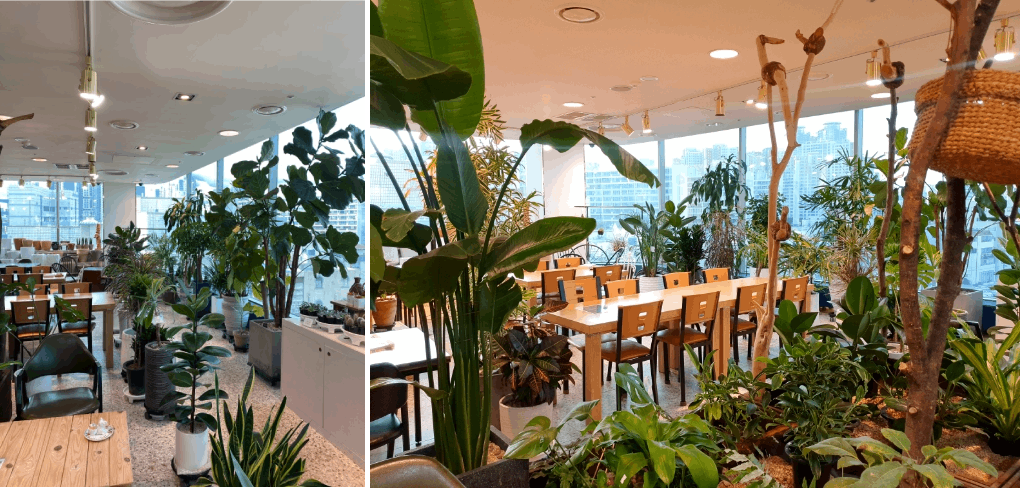 Image adapted from: 배셔니맘 via Naver, 제니빵 via Naver
Opened by an actual botanist and nature enthusiast, Panorama Forest 180 is a reflection of the extent of the owner's love for nature.
All around the cafe, there are plants that surround you – from bonsai to leafy to flowering plants – that make you feel like you're dining in a forest.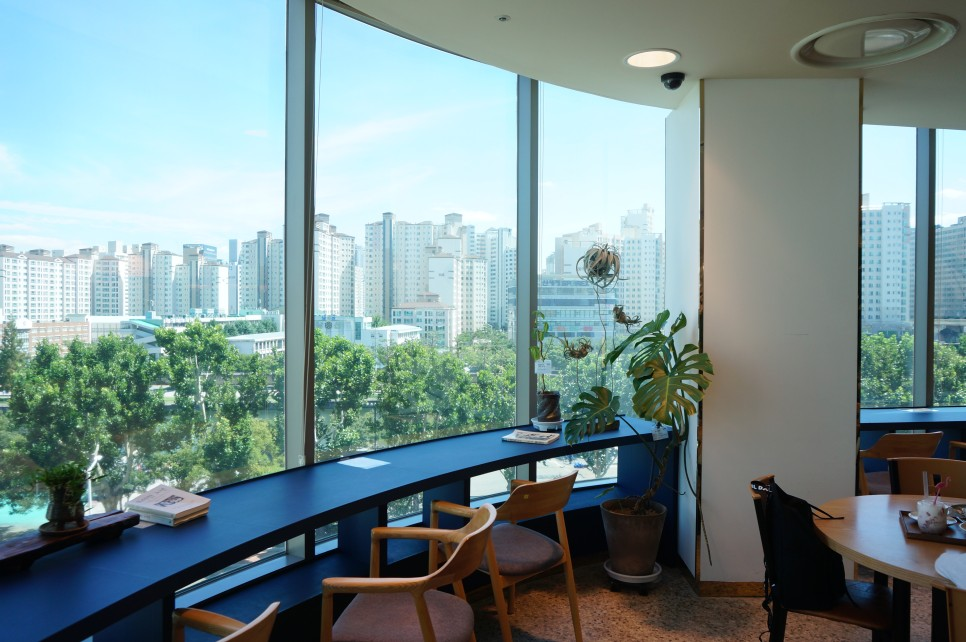 Image credit: 바이쥬 via Naver
The "180" in the cafe's name comes from the fact that the cafe offers visitors a 180-degree city view. 
With its panoramic windows, you can treat your eyes as well as your tummy, as you indulge in your usual cafe food.
The window-side tables also come with books that you can peruse at your own leisure, which is great news for avid readers.


Image credit: 도러블 via Naver, 배셔니맘 via Naver
The food here is just as good too, for a wallet-friendly price. The Iced Americano starts at KRW4,500 (~USD3.20) and an Iced Latte is priced at KRW5,500 (~USD3.90). 
Address: 4th floor, Daebaek Plaza, 333 Myeongdeok-ro, Jung-gu, Daegu
Opening hours: Mon-Fri 10.30am-8pm | Sat-Sun 10.30am-8.30pm
Contact: 0507-1405-0047
---
7. PacePopo – spacious, with unique decor
---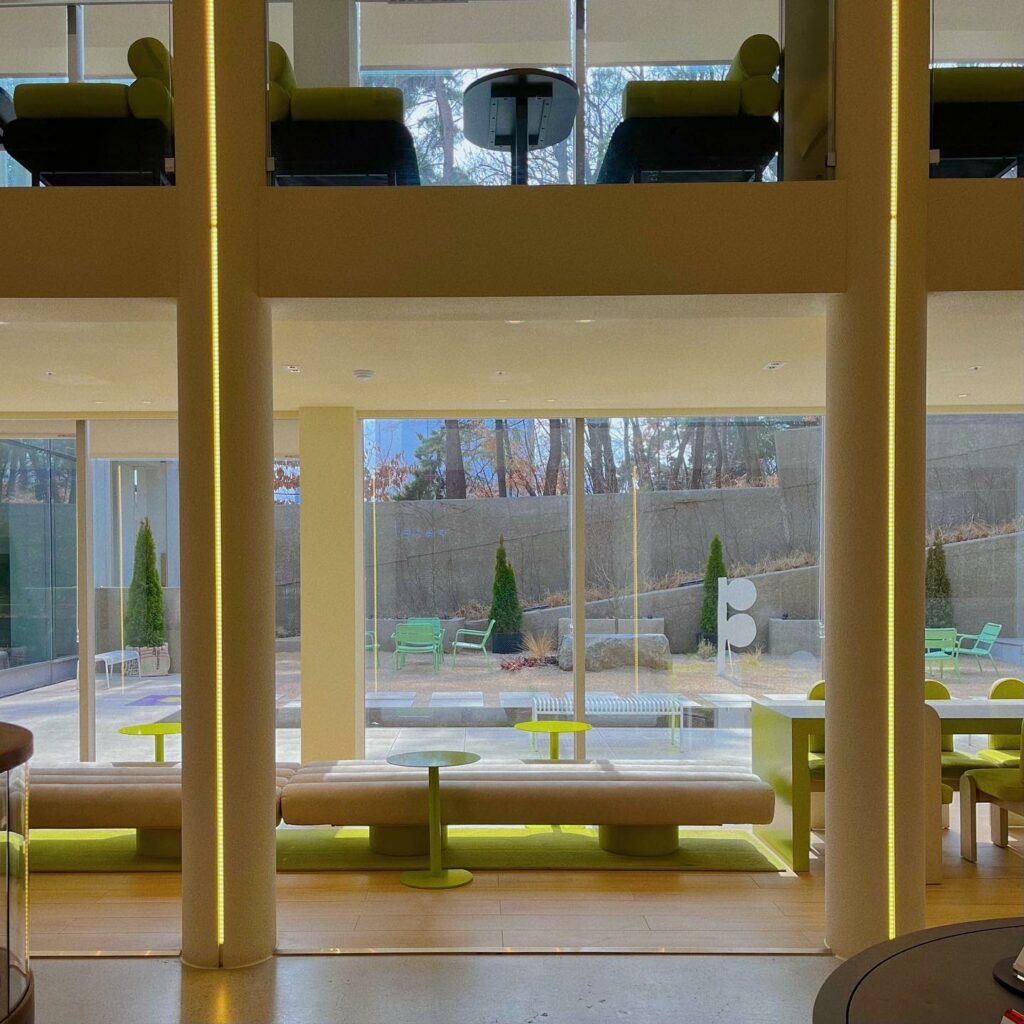 Image credit: @__rann2 via Instagram 
Many cafes in Korea love to challenge the stereotypical image of a cafe – a cosy little shop along the roadside.
PacePopo, opened in July 2022, looks more like a stylish warehouse than a cafe at first glance. With wide sprawling spaces that are intricately decorated, PacePopo defies the traditional expectation of what a cafe should look like.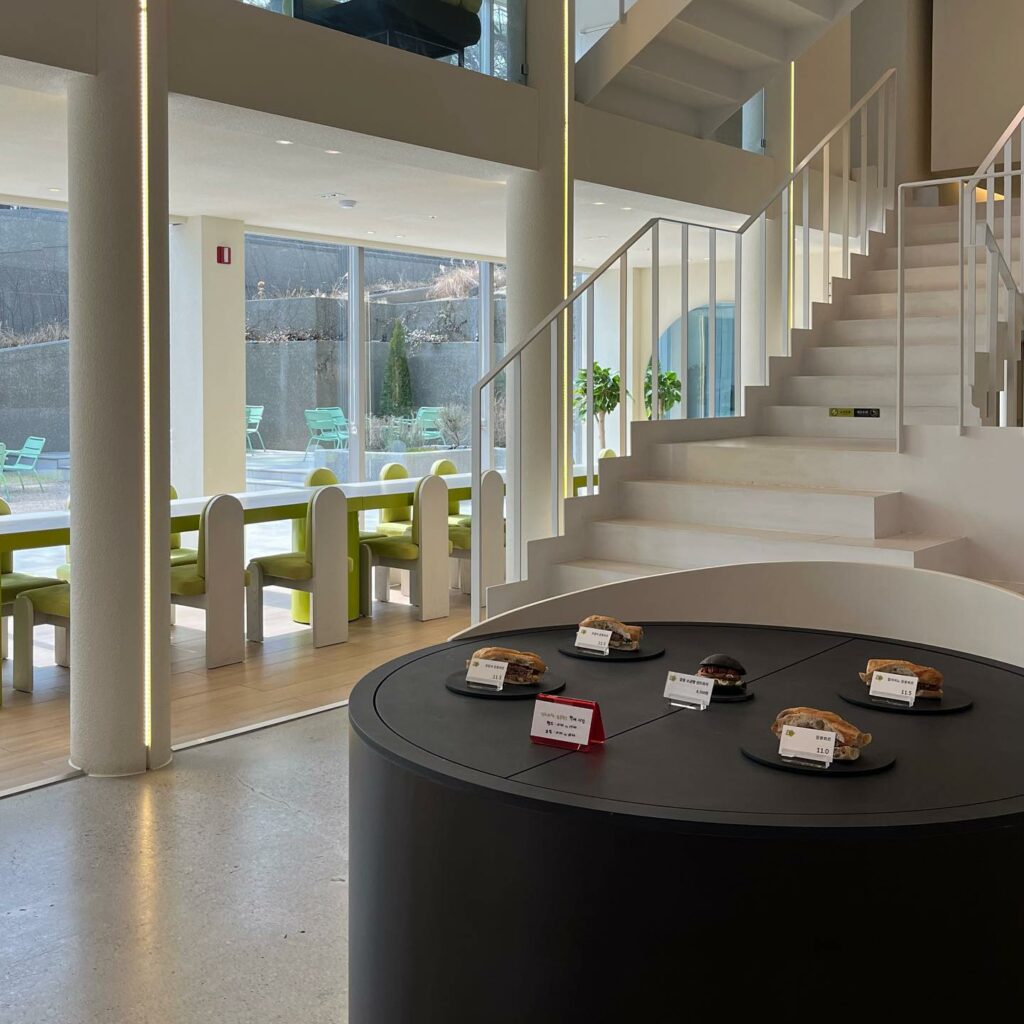 Image credit: @__rann2 via Instagram 
Not only are there 3 floors with spacious interiors, but the ceilings here are also high. In fact, the 2nd floor only occupies half of the floor space, so the ceiling of half of the 1st floor is actually 2 storeys high.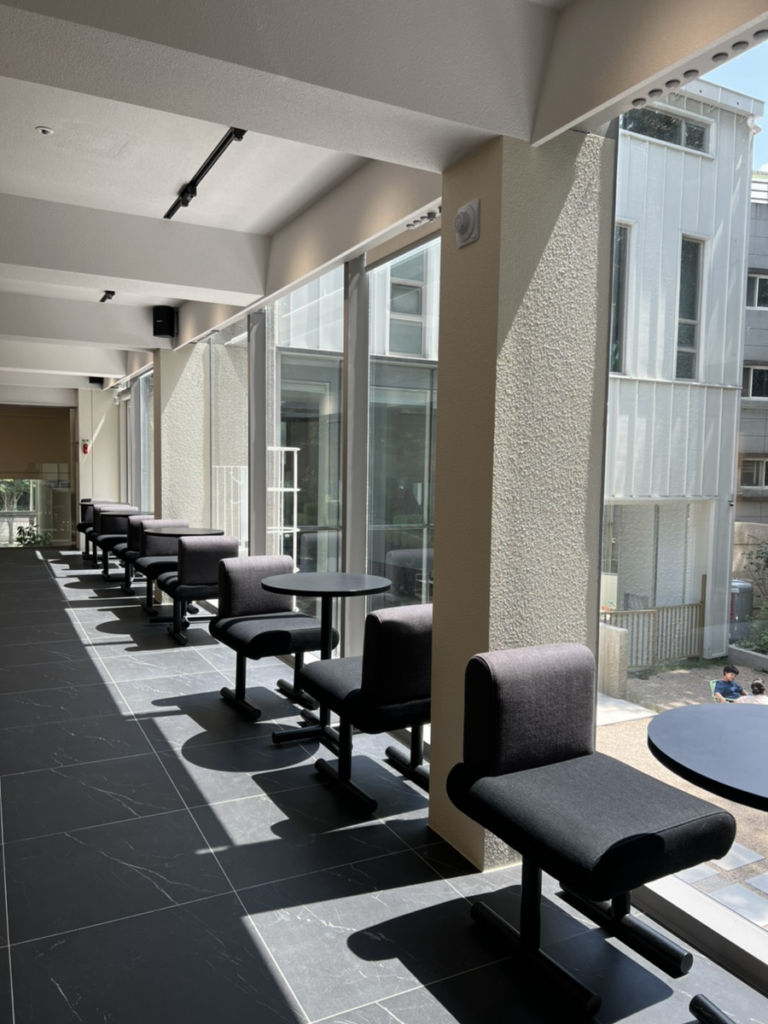 Image credit: 소소담담 via Naver
Sit individually on the 2nd floor, or at the benches next to floor-to-ceiling windows that give you a great view of the outdoors while you dine.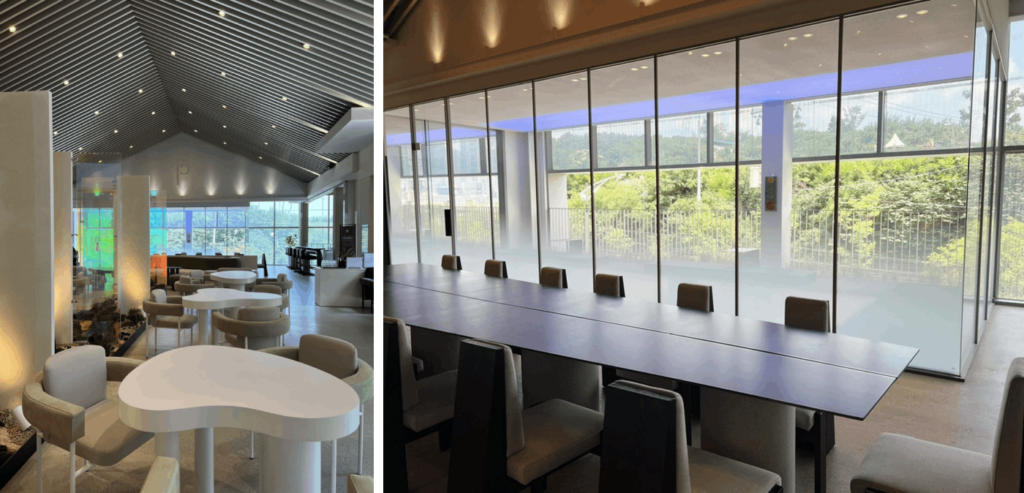 Image adapted from: 소소담담 via Naver
The 3rd floor reclaims the entire floorspace, and feels as spacious as a mansion. The tables here are larger and accommodate more people, so this is where to head to if you're coming with a larger group of friends.
There's an ordering kiosk on the 3rd floor as well, so you don't have to go all the way back down to the 1st floor just to get more food.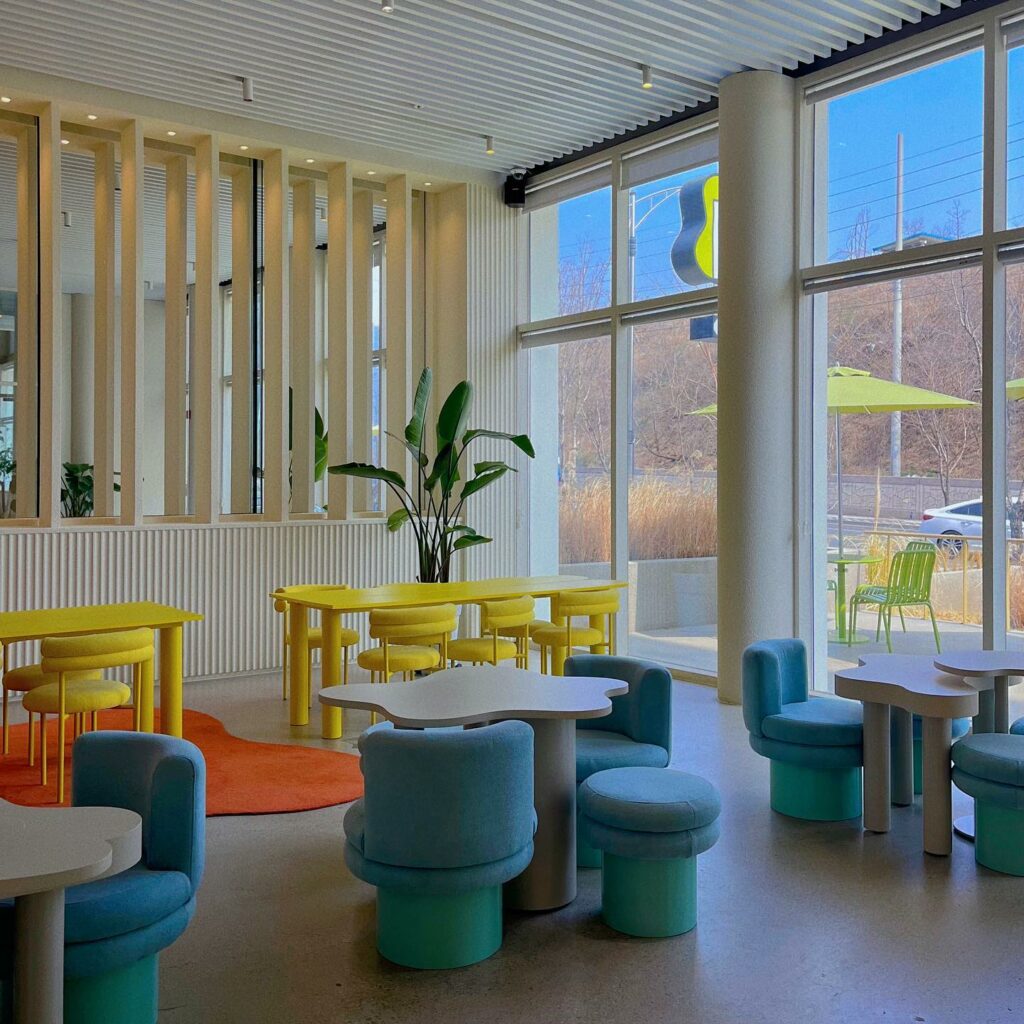 Image credit: @__rann2 via Instagram 
Despite the cafe's massive space, every floor is carefully decorated and takes on its own flavour. The decor is so different in each space that you could almost snap photos at every floor and tell people that you've visited different cafes, and no one would doubt your words.
In particular, we love the odd-shaped furniture on the 1st floor – they come in vibrant colours and other eccentric designs that remind us of an art museum.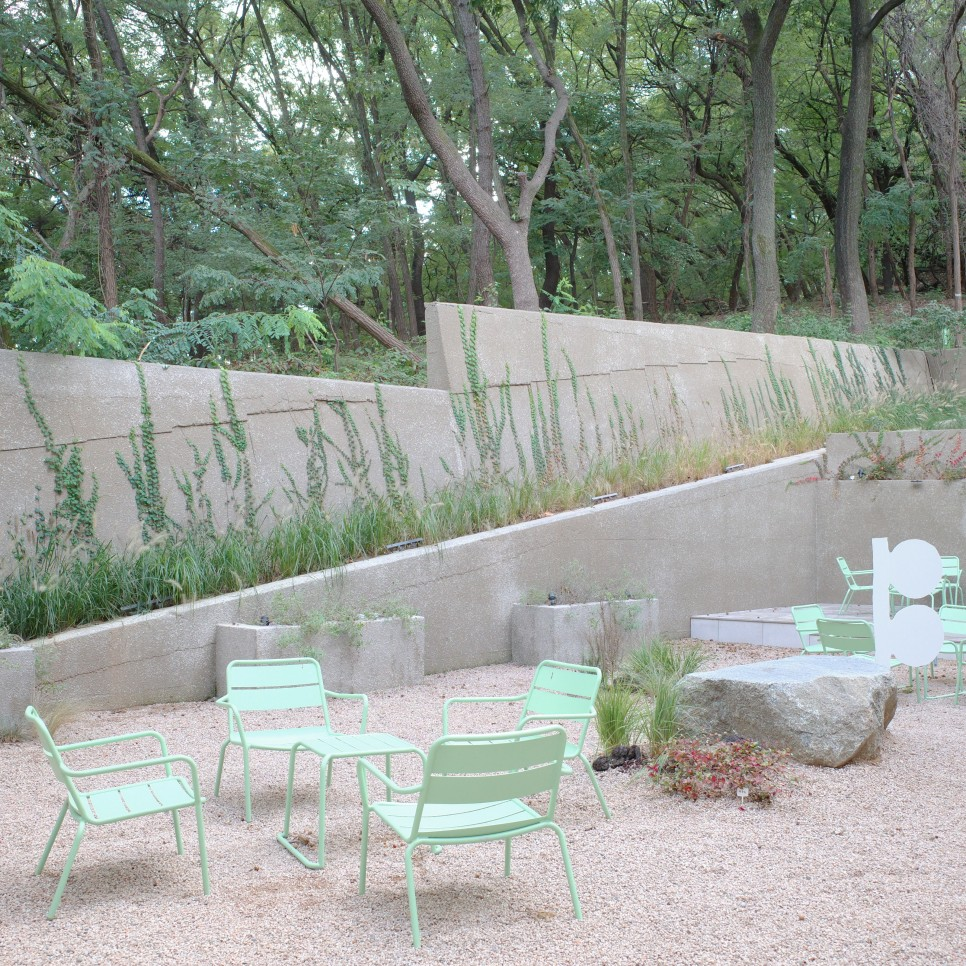 Image credit: LUCY PARK via Naver
There's also an outdoor seating area in their garden on the 1st floor. With pastel-coloured chairs and tables set on a rocky landscape, the area delivers beachy garden vibes set amidst lush greenery for a serene cafe experience.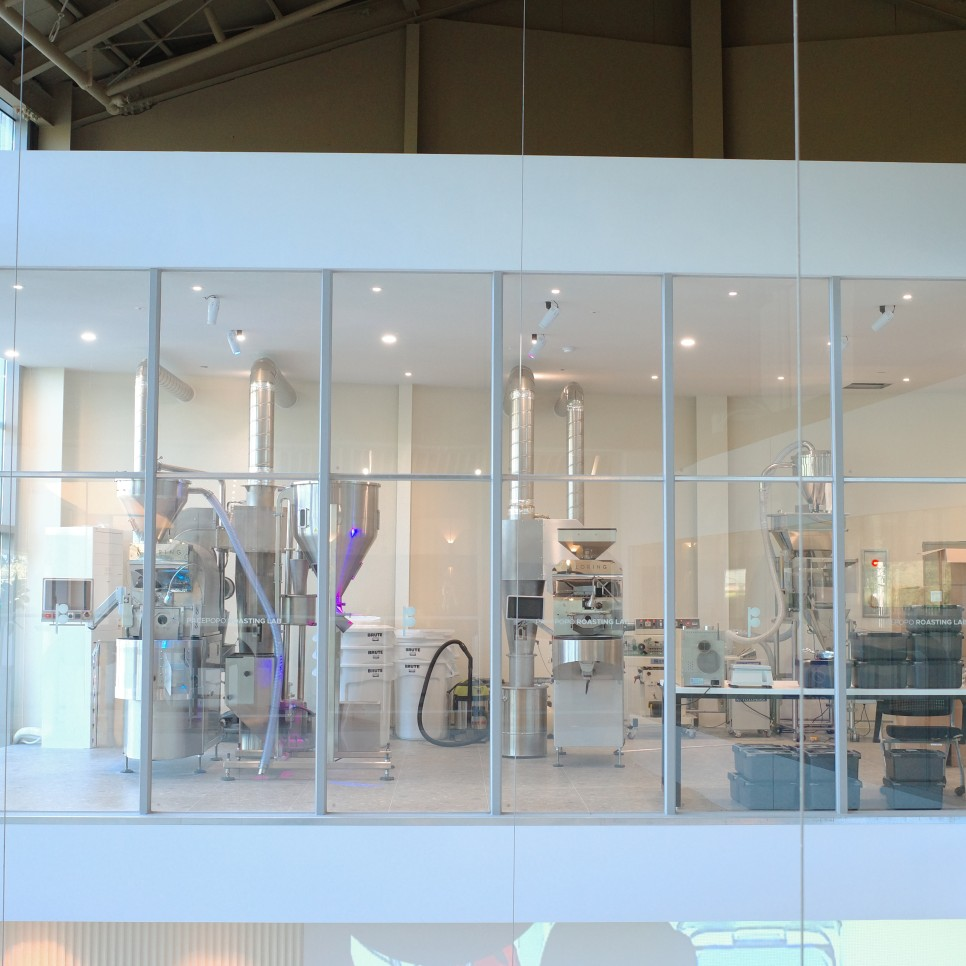 Image credit: LUCY PARK via Naver
Fun fact: you can also see their coffee roasting room on the 3rd floor.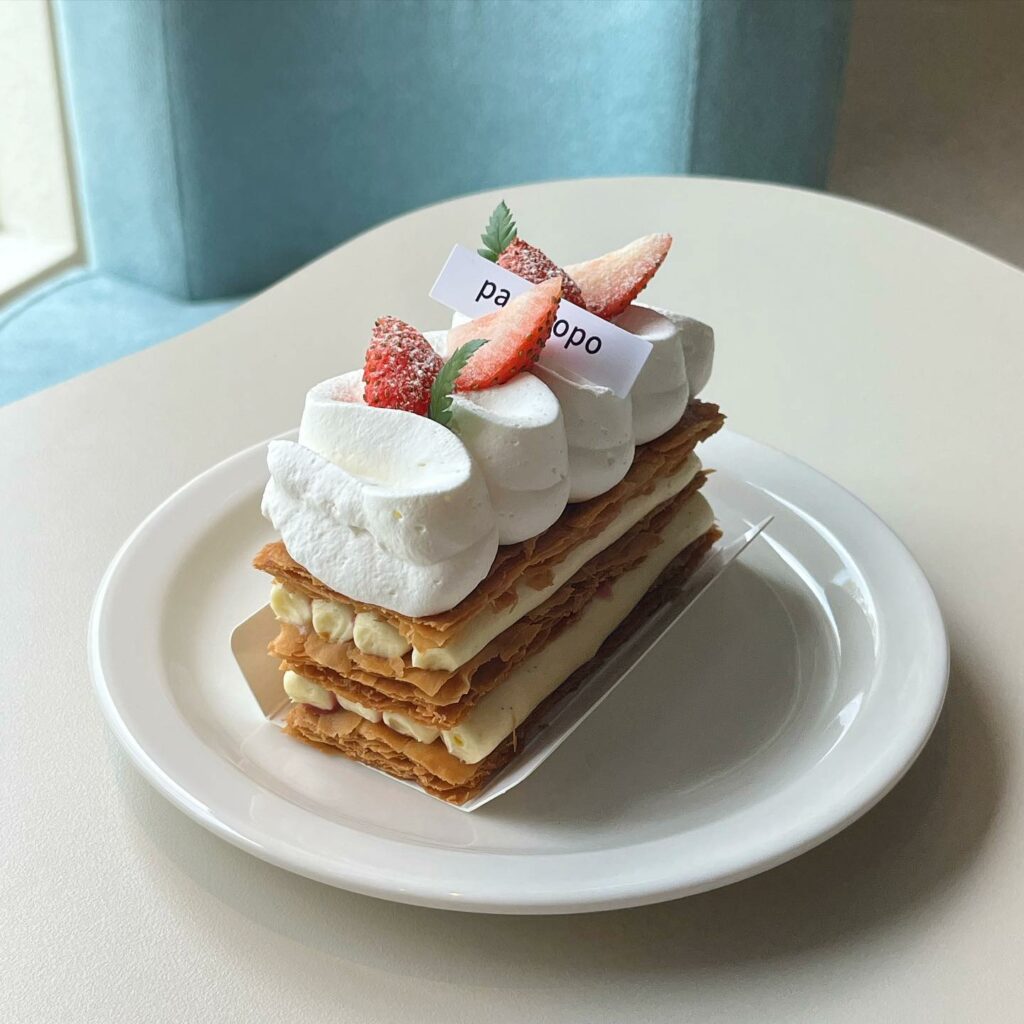 Image credit: @pacepopo.daegu via Instagram
Their food is just as aesthetically pleasing as their interior, as they offer luxurious desserts and breads to feed your appetite. Their Mille-feuille (KRW8,000-8,500, ~USD5.60-6) is a great pick-me-up pastry that sells like hotcakes, so make sure you drop by early to grab a piece for yourself. 
Address: 15-1 Gomo-ro, Suseong-gu, Daegu
Opening hours: 10am-10.30pm, Daily
Contact: 0507-1333-3645 | PacePopo Instagram
---
8. Yuyu Donut – American retro theme
---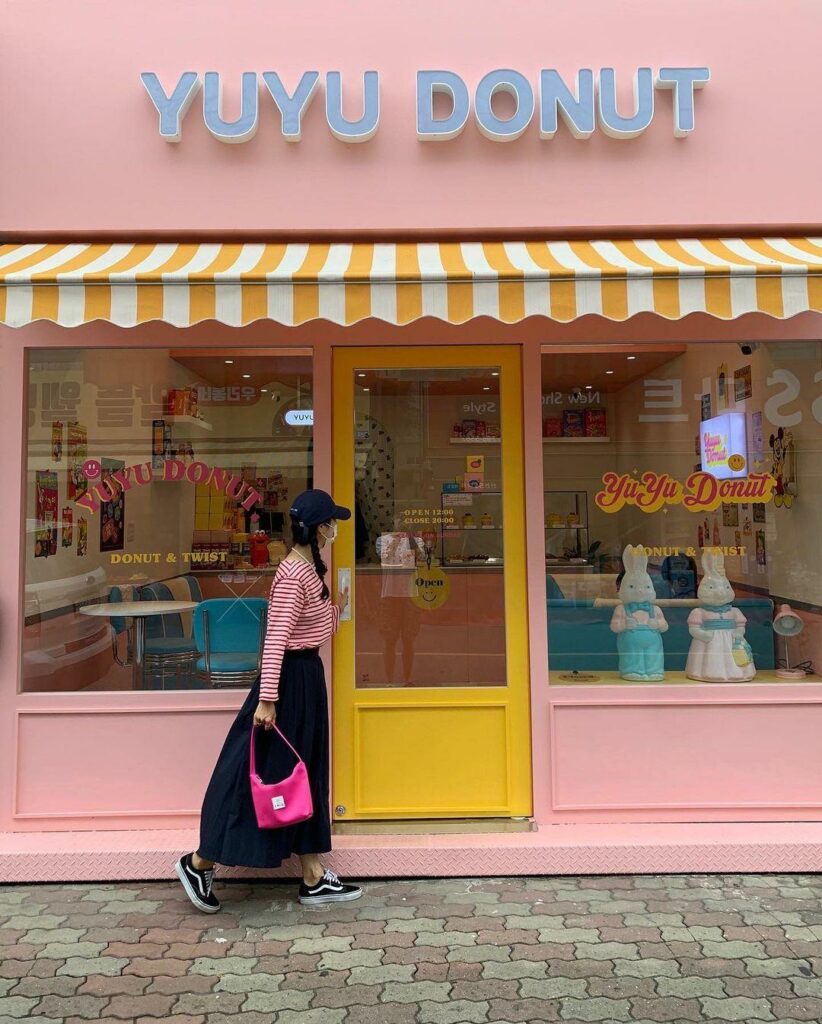 Image credit: @ejej1215 via Instagram 
Opened in June 2022, Yuyu Donut is an American retro-themed cafe in the Hana Town Shopping district that aims to evoke child-like wonder in the guests.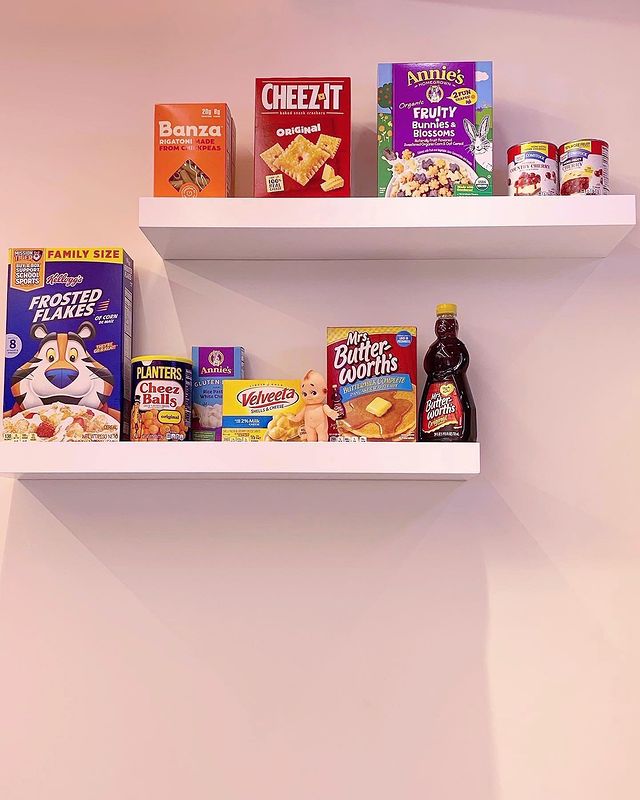 Image credit: @hyun01140 via Instagram
The cafe features a retro decor that's equal parts Americana and kidcore, with many old-school childhood cartoon decorations and pictures everywhere.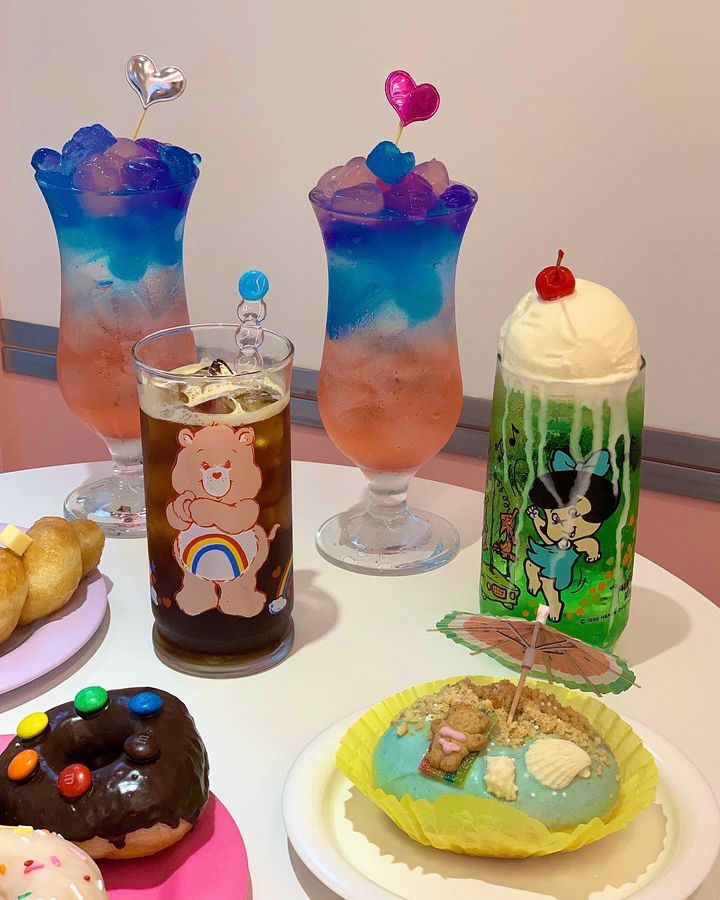 Image credit: @hyun01140 via Instagram 
They also reference various iconic childhood TV programmes in the decorations and utensils they use.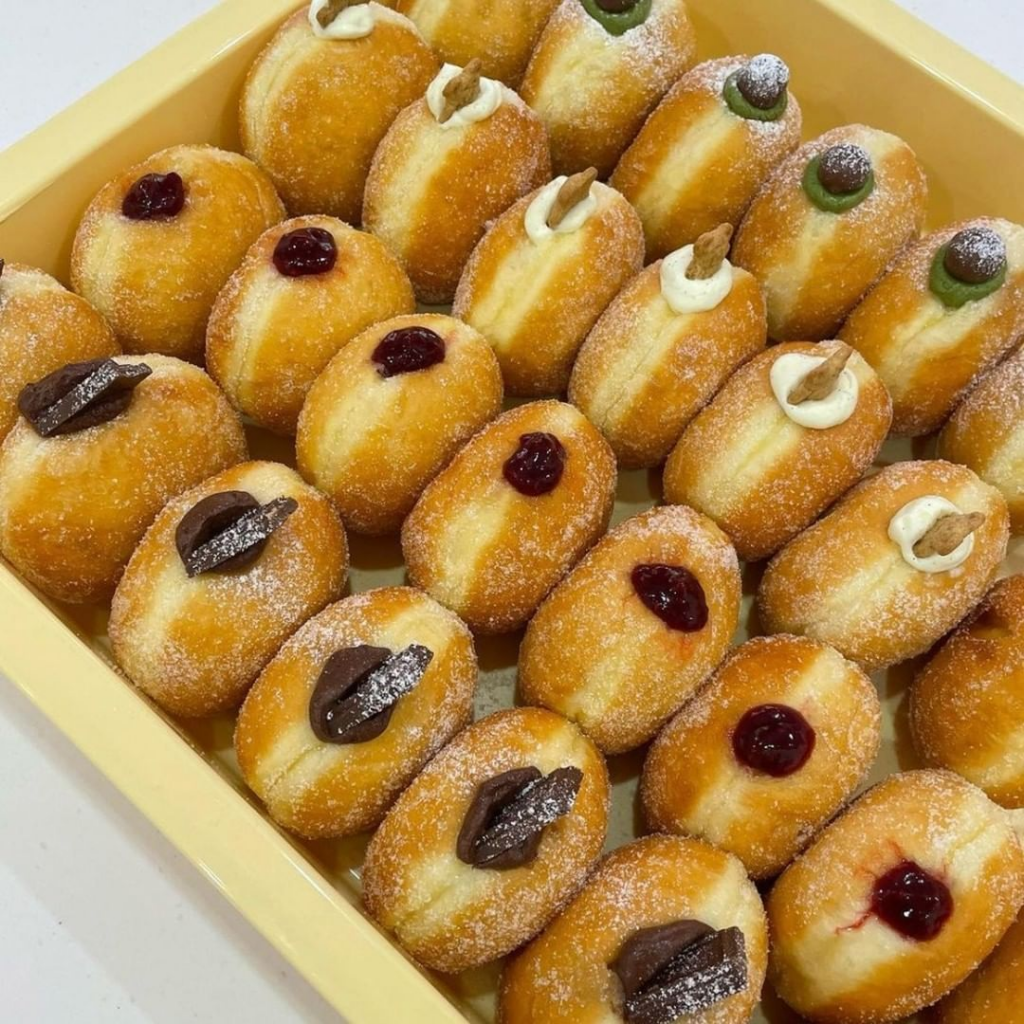 Image credit: @daegu_meohano via Instagram 
Their specialty doughnuts are made with organic flour, so it's reportedly healthier than traditional doughnuts. They are also freshly made every day, and are priced from KRW3,300 (~USD2.30) each.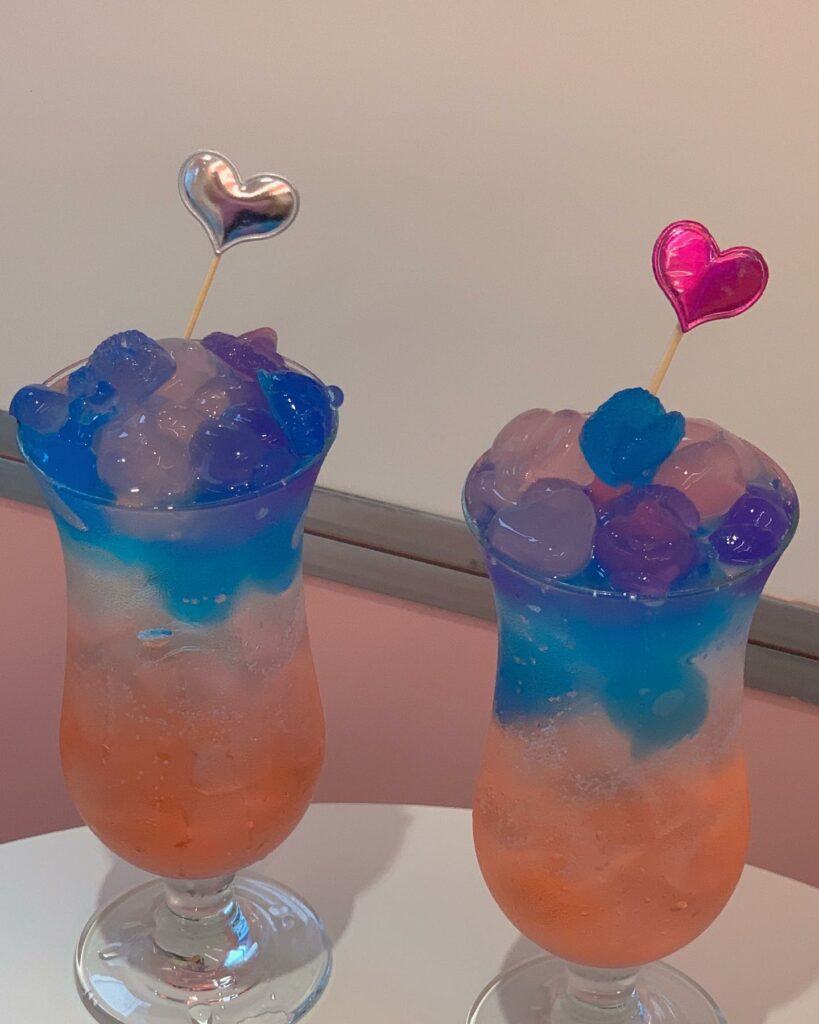 Image credit: @hyun01140 via Instagram 
Their Jelly Soda (KRW6,500, ~USD4.60) is also a must-try. The combination of 2 staples of a great childhood – jellies and soda – in a nice rainbow-coloured serving is a sight to behold.
Address: 123, Gosan-ro, Suseong-gu, Daegu
Opening hours: Mon-Sat 12pm (Closes when doughnuts are all sold out & on Sundays)
Contact: 0507-1330-2615
---
New cafes in Daegu to check out
---
It's not far-fetched to say that Korea is a cefe haven. Whether you're new to cafe culture or a seasoned cafe veteran, you're bound to find that one of these cafes in Daegu will hit the spot for you.
For new things to do and new hotels to check out, you can read up on 9 new things to do in Busan and 10 new hotels in Seoul. Besides Daegu, find out more about 7 things to do in Suwon, 11 things to do in Jeju as well as 10 trendy neighbourhoods in Seoul.
---
Cover image adapted from: @ejej1215 via Instagram, @coco_young__ via Instagram, @k_hayeon_ via Instagram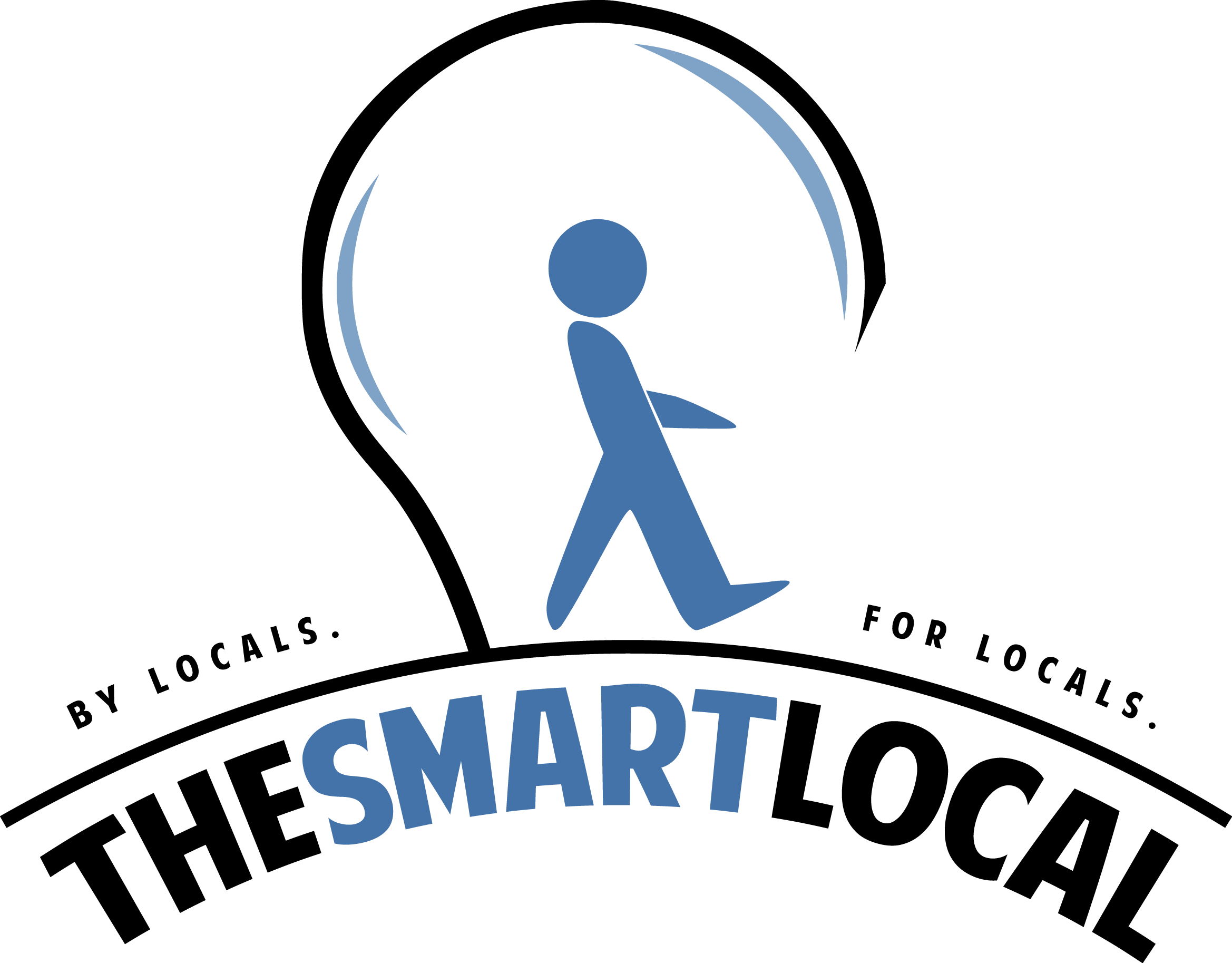 Drop us your email so you won't miss the latest news.