Stairway to heaven cafes
---
Sunsets can be alluring and surreal at the same time, making us want to capture its beauty in a picture. The good news is that stairway to heaven cafes with sky staircases have been rising in popularity in Korea and they let you take OOTD shots with an unobstructed view of the sky.
With good weather, timing, and luck on your side, you will get an album of aesthetic, heavenly pictures to fill your Instagram feed. Here are 8 stairway to heaven cafes in Korea that will let you knock on heaven's door.
---
1. Cafe Cielo 957 씨엘로957
---

Image credit: @silver0_jj
Cafe Cielo 957's sky staircase is the first to be known as a "Stairway to Heaven". It is one of the longest sky staircases in Korea and the only one without a frame at the end.

Image credit: @cafe_cielo957
The cafe opened in 2019 and is surrounded by Jeollanam-do's beautiful natural scenery.

Image adapted from: @hyun_stylegram
The dark and classy interior of the cafe is equally aesthetic, with bench seats facing the window so that patrons can get a good view of the surrounding nature.

Image credit: @cafe_cielo957
Look out for the fallen chandelier smack in the middle of the cafe – it's as if it came out of a scene from the Phantom of the Opera.

Heaven Baby
Image credit: @cafe_cielo957
There are a variety of drinks and pastries to choose from. The Cielo signature menu boasts German-style pancakes (KRW13,000, ~USD11.52) sold with unique names – Heaven Baby is topped with fresh fruits and cream, while Devil Baby features Nutella, banana slices, and vanilla ice cream perched atop.
Another unique pastry is their Croffle (KRW9,000, ~USD7.97) – a croissant waffle. There's also a chocolate version (KRW8,000, ~USD7.09) of the croffle.
Address: 957 Majeon-ri, Gyeommyeon, Gokseong-gun, Jeollanam-do
Opening hours: 11AM-9PM, Daily
Instagram
---
2. Salon De Paldang 살롱드팔당
---

Image credit: @jihye_molly
Salon De Paldang is a cafe located in the heart of Namyangju City. Its spacious 3-storey premises provides a plethora of photo opportunities, cosy seating areas, a large variety of food choices and most importantly, a stunning panoramic view of the Han River.

Image adapted from: @yhj_o825_ and @eusl1013
The first 2 floors of the cafe have indoor seats and minimalist Scandinavian-style furniture while the 3rd floor – the rooftop – is where you'll go to snap some shots at the sky staircase.

Image adapted from: @kunifilm
On the ground level outside the cafe building, there's open-air seating available, as well as bean bags for those who want to chill by the river.

Image adapted from: @seolhee_e and @91homan
The cafe is beautifully decorated with retro neon signs at the entrance and near the staircases.

Image adapted from: @jhe0_o and @_ssofeed
Those who love pastel colours will be thrilled by the cafe's interior and furniture that showcase a dreamy palette of pastel colours, including baby pink, blue, and purple.

Image adapted from: @we_1st and @agi_tokki_
The cafe sells a variety of Western food such as pizzas, pasta, and rice dishes. Pizza flavours include margherita, gorgonzola, mushroom, rucola, prosciutto, and steak. Prices range from KRW18,000-26,000 (~USD15.95-23.04).

Image adapted from: @gun._.fficial and @jae_wook_95
Those who like carbs can go for bestsellers such as the Blue Crab Rose Pasta (KRW24,000, ~USD21.26) and the Chopsteak Rice (KRW18,000, ~USD15.95). Order a glass of wine to add an extra touch to your romantic date night.
Address: 8-1 Gyeonggang-ro 926-gil, Wabu-eup, Namyangju-si, Gyeonggi
Opening hours: 11AM-2AM, Daily
Telephone: 031-577-2948
Instagram
---
3. 91 Coffee 91커피
---

Image credit: @_iam_shu
91 Coffee's Paldalsan branch is the only "stairway to heaven" cafe with a sky staircase that lets you snap a shot with a perfect full moon.

Image credit: elyann
The moon is actually a large round balloon, but its realistic craters and colours will have your Instagram followers fooled.

Image adapted from: @hheo_c
The cafe's dark modern interior and warm lights make it a posh yet intimate space for date nights and cosy chats with your BFF.
Chill out with a cup of americano (KRW4,000, ~USD3.54), which goes well with tiramisu (KRW5,000, ~USD4.43) or a mini cheesecake (KRW4,000, ~USD3.54). The cafe also serves signature coffee and tea mixes, yoghurt smoothies, and fruit juice. Prices range from KRW4,500-6,500 (~USD4.07-5.87).

Image credit: @hwi.iwh
During warmer seasons, patrons can head to the alfresco seating area furnished with beach chairs and gravel, reminiscent of a day out at the beach.
Address: 4 Haenggung-ro 26-gil, Namchang-dong, Paldal-gu, Suwon-si, Gyeonggi-do
Opening hours: 12PM-10PM, Daily
Instagram
---
4. Orda & Bakery 오르다 & 베이커리
---

Image credit: @orda_jeju

Jeju Island is known for its picturesque scenery and Orda & Bakery's sky staircase frames the island's gorgeous blue sky and ocean perfectly. The staircase is located right in front of the cafe.

Image credit: @orda_jeju
If being out and about in the sun is not for you, you can always stay indoors and enjoy a panoramic view of the surroundings through tall glass windows.

Image adapted from: @orda_jeju
The spacious cafe offers bleacher-style seats, coffee tables and chairs, and cosy couches that are so comfortable, you'd never want to leave.

Image credit: @jayleepd
They recently opened a new swimming pool-themed exhibit that allows you to take realistic photos "underwater" without getting wet. The cafe also lends selfie sticks so that you can have a mini photoshoot by yourself.

Image adapted from: @orda_jeju and @orda_jeju
Orda and Bakery has a good mix of alcoholic and non-alcoholic drinks. Quench your thirst with their signature coconut shake (KRW18,000, ~USD15.95) or a refreshing strawberry kiwi smoothie (KRW16,000, ~USD14.18). Alcohol lovers can try the refreshing apple citron martini (KRW15,000, ~USD13.29).
Address: 269-37 Handa-ro, Seongsan-eup, Seogwipo-si, Jeju
Opening hours: 9AM-9PM (1F) | 9AM-7PM (2F), Daily
Telephone: 064-783-8368
Instagram
---
5. Vils4339 빌스4339
---

Image credit: @twenty_star.4
The sky staircase at Vils4339 is unique as it has a door frame that can light up. It also has a glass panel at the end of the stairway so that customers won't have to worry about falling through the door frame.

Image credit: @pohang_vils_
Vils4339 is a 3-storey family-friendly cafe with a kids zone, book cafe, and swimming pool. If splashing around in the water or burying your nose in a book is not for you, you can simply enjoy a picturesque view of the endless fields surrounding the cafe while sipping on their signature coffee (KRW8,500, ~USD7.48).
There are also coffee tables and picnic benches outdoors for those who'd like to fully immerse themselves in nature.

Image credit: @hye._.1_
The cafe has an in-house bakery that offers a wide variety of freshly baked pastries, including tarts, croissants, and bread rolls.
Address: 259 Janggil-ri, Guryongpo-eup, Nam-gu, Pohang-si, Gyeongsangbuk-do
Opening hours: 10.30AM-9PM, Daily
Telephone: 054-277-4339
Instagram
---
6. LABYRINTH 라비린스
---

Image credit: @parler_pic
LABYRINTH is a 5-storey cafe with a sky staircase on the rooftop that affords a view of the cityscape of Cheongju. The cafe has 3 different types of seating areas – indoor, terrace, and rooftop. There's also a dedicated play zone for kids on the 2nd floor, making the place family-friendly.

Image adapted from: @cgs0216 and @930823_wookyu
Get a seat before ordering and remember to keep your receipt to get access to the rooftop and sky staircase.

Image adapted from: @_la_by_rinth
The cafe's gold and marble interior gives off a classy vibe, similar to what you'd find in a hotel lounge. The row of chandeliers hanging from the ceiling also adds an extravagant touch to the place.

Image credit: @karlkim91923
The cafe's menu includes coffee, tea, and juices, all for the price of KRW6,500 (~USD5.76) each. For fruity flavours, you can get a smoothie or flavoured lemonades at KRW7,000 (~USD6.20). Don't miss out on their cakes that go for KRW6,000 (~USD5.76) per slice. The cake flavours change according to season, so be sure to come back regularly to try them all.

Image credit: @d.d_snap
Another highlight of LABYRINTH is the panoramic night view at the rooftop.
Address: 10 Suam-ro 20-gil, Sangdang-gu, Cheongju-si, Chungbok
Opening hours: 10AM-12AM, Daily
Instagram
---
7. Dodoo Cafe 도두카페
---

Image credit: @dodoocafe
Dodoo Cafe is located in Wonju City, Gangwon Province. Their sky staircase has railings on each side, which is comforting for those who have a fear of heights or are clumsy. Because the cafe is surrounded by nature, you can enjoy luscious green scenery and take a breath of fresh air while you're there.

Image adapted from: @g_he2 and @potato___cp
Besides the sky staircase, there's also a minimalist white swing on the rooftop.

Image adapted from: @dodoocafe and @dodoocafe
The cafe has a main indoor seating area with a minimalist white and blue interior. There's also an outdoor seating area for those who prefer being outside. The rooftop has a special tent seating area so that you can experience "camping" without the hassle of setting everything up by yourself.

Image credit: @happy_smile._.yun
Items on the menu carry quirky names and flavours, such as the Try A Prawn Sandwich (KRW12,500, ~USD11) and the Apple-filled Open Sandwich (KRW11,500, ~USD10.12). The cafe is best known for their Fried Egg Cake (KRW9,500, ~USD8.36), an apricot-flavoured dessert that resembles a fried egg.
Address: 152-53 Panbusinchon-gil, Panbumyeon, Wonju-si, Gangwon
Opening hours: 11AM-10PM, Daily
Telephone: 033-765-1932
Instagram
---
8. URBAN GREEN Roastery 어반그린 로스터리
---

Image credit: @daaa._.n
URBAN GREEN Roastery is a cafe located in the scenic Gangwon Province. The cafe's sky staircase sits near the water and allows one to capture shots with both the beautiful sky and calming blue waters.

Image adapted from: @d.min_e
Bask in the morning sun by sitting at the outdoor seats in the garden and along the river. There's also a picnic set-up by the river that doubles as a photo zone for patrons.

Image credit: @ho_lolol
The interior of the cafe gives off a simple and natural chill vibe, perfect for casual meet-ups and dates. Plants are strategically placed throughout the cafe so that you don't miss out on the beauty of nature even when you're indoors.

Image credit: @_s.xxu__
URBAN GREEN Roastery serves drinks and desserts, with the selection for the latter changing every day. They usually offer sweet treats like cakes, croissants, and pound cake, and savoury dishes like pie.
Address: 732 Baksa-ro, Seomeyon, Chuncheon-si, Gangwon
Opening hours: 11AM-9PM, Daily
Telephone: 033-243-1224
Instagram
---
Stairway to heaven cafes in Korea
---
Now that you know the location of these stairway to heaven cafes, there's no reason to hold back on getting those aesthetic sky-high IG shots. However, be sure to check the weather forecast, lest you have gloomy skies ruin your plans.
Check out other K-culture articles:
Cover image adapted from: @930823_wookyu, @twenty_star.4, and @parler_pic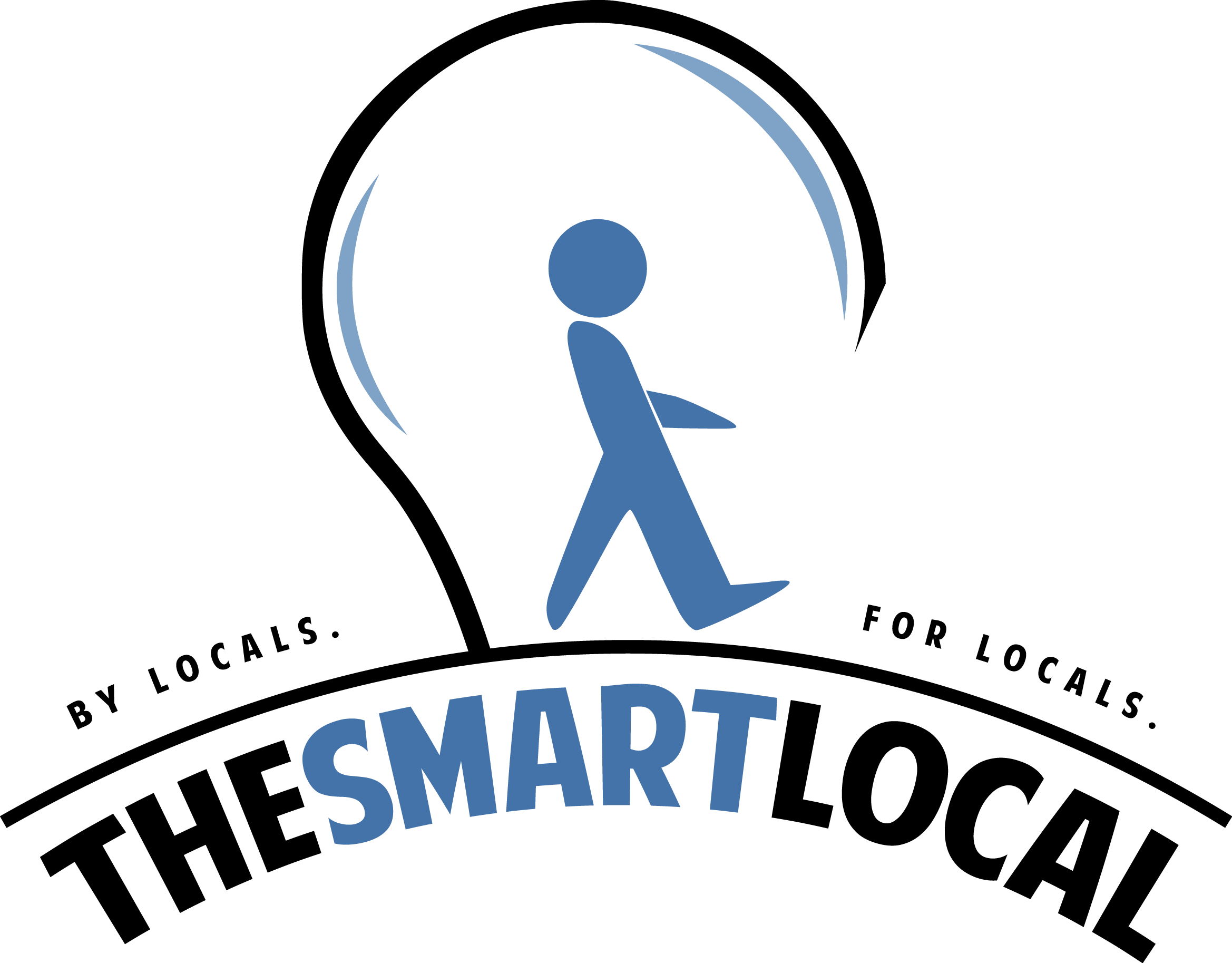 Drop us your email so you won't miss the latest news.