Single's Inferno Song Ji-a facts 
---
If Barbie was real, she'd be Song Ji-a from the latest and hottest Korean dating show, Single's Inferno. It's a wonder that a have-it-all woman like Ji-a participated in a dating show, but we aren't complaining because, let's be honest, she's the hard carry of the show.
If all you know about Ji-a are her jaw-dropping beauty and confident public persona, then you're only scratching the surface. From her university major to her family background, here are 20 facts about Song Ji-a that will enchant you.
---
1. She was born & raised in Busan
---

Song Ji-a in her hometown Busan
Image credit: @dear.zia
Born and raised in Busan, Song Ji-a takes great pride in her hometown. She lived there for 18 years and only moved to Seoul for university when she was 19.
Besides fresh seafood and the Haeundae beach, Busan is also known for its dialect, or satoori. 
Although Ji-a resides in Seoul now, she continues to converse with the people around her in Busan satoori. She has no intention to switch to the standard Seoul dialect as she is proud of her Busan satoori. 
Other celebrities who are from Busan include BTS' Jimin and Jungkook, as well as rapper Simon Dominic.
You can watch Ji-a having a whale of a time in her hometown here:
Video credit: ​​free지아
---
2. She majored in Korean traditional dance
---

Song Ji-a at her alma mater Hanyang University
Image credit: @dear.zia
Although she currently works as a YouTuber, social media influencer, and model, Ji-a actually majored in Korean traditional dance at Hanyang University. She matriculated in 2016 and graduated in 2020.
Many netizens were surprised to know that she graduated from Hanyang University as it is known as a relatively well-ranked university in Korea.
Initially, Ji-a was more inclined to learn ballet. But upon realising that her body was not fit for ballet, she decided to stick to Korean traditional dance. 
You can watch her graduation performance here:
Video credit: ​​free지아
---
3. She spent hours just to look good in high school
---

Image credit: @dear.zia
Ji-a clearly has a keen interest in makeup and fashion. Take a quick look at her Instagram feed and you'll see that she enjoys experimenting with different looks on herself.
Her passion for dressing up didn't spark when she became a YouTuber. In fact, she enjoyed dolling up as a kid!
Calling herself an attention seeker, Ji-a is so invested in making herself look good that when she was in high school, she would spend more than an hour on styling her hair!
Watch her Get Ready With Me video here:
Video credit: ​​free지아
---
4. She became famous thanks to YouTube
---

Ji-a posing with her silver YouTube button after hitting 100,000 subscribers.
Image credit: @dear.zia
Ji-a's popularity skyrocketed thanks to the recent Netflix hit, Single's Inferno. But that's not to say that she was unknown to the public prior to the show.
Ji-a was already known as a rising beauty influencer on YouTube before she joined Single's Inferno, and as of 10th Jan 2022, she has 1.55 million subscribers. Besides makeup-related content, she also makes vlogs, cooking videos, and chit-chat videos where she offers advice to solve some of the troubles her subscribers face.
In 2019, one of Ji-a's videos actually went viral. The video shows Ji-a revealing her closet and trying on some of her favourite pieces, and it has garnered almost five million views to date.
From loud leopard prints to fancy party dresses, Ji-a's fashion sense is usually described as "bold and vibrant". We stan a confident queen who is unafraid to make a fashion statement. 
Ji-a is known as Freezia to her pre-Single's Inferno subscribers as it's also her YouTube channel's name. She added the word "free" to her real name, Ji-a, to create "Freezia" because she considers herself to be a free-spirited person. 
Take a look at her walk-in closet here:
Video credit: ​​free지아
---
5. She appeared in several variety shows 
---

Ji-a made a guest appearance on Video Star
Image credit: @dear.zia
At this point, Ji-a seems more like a bonafide celebrity than a YouTuber or social media influencer. She has appeared in several Korean variety shows such as Follow Me, Video Star, and Friends.
In 2021, she even appeared as the emcee on the beauty program Follow Me, alongside K-pop idols Kino, Ha Sung-woon, and Kwon Eun-bi.
During her time as an emcee, Ji-a shared her skincare routine, swimwear collection, and fashion tips. She also did a style swap with Kwon Eun-bi as they have distinctly different fashion senses.
Watch the video here:
Video credit: 팔로우미
Also in 2021, Ji-a guested on a talk show called Video Star. Her guest appearance went viral on YouTube, solidifying the fact that her charm is endless.
Get mesmerised by Ji-a here:
Video credit: ​MBC every1
---
6. She underwent plastic surgery in high school 
---

Image credit: @dear.zia
Her outstanding beauty and aura aside, netizens have been whipped for the Single's Inferno's star because of how confident and transparent she is.
In one of her Q&A videos, Ji-a confidently revealed that she underwent rhinoplasty at 17 years old. 
Prior to her confession, many netizens assumed that she had double eyelid surgery and got lip fillers, but Ji-a has denied these claims. She used to receive hate comments regarding her asymmetrical eyes, but Ji-a stated that she has no intention to change her eyes as it makes her look different depending on angles. According to her, this is a charming advantage.
Plastic surgery was one of the topics raised during her guest appearance on Video Star. Although plastic surgery remains a taboo subject, Ji-a didn't shy away from the topic despite knowing that she could receive backlash and hate comments.
Surprisingly, she received an overwhelming amount of support from Korean netizens following her plastic surgery confession. Many were in awe of her courage and confidence to go against the conservative social norms of Korea. 
---
7. She got her good looks from her father 
---

Ji-a with her father
Image credit: @dear.zia
When Ji-a posted a picture with her father on Instagram, her comment section was flooded with praises of her father's good looks.
It's no surprise that her father is a suave and charming man, and he could easily fool people if he were to say that he's a movie star. With his defined features, his looks stands somewhere between a Hong Kong actor and a Korean actor. 
Although Ji-a is cautious about posting her family's personal life and faces on social media, her father makes appearances in her vlogs when she heads back to her hometown Busan.
You can watch one of her vlogs here:
Video credit: ​​free지아
---
8. She is a private person in real life 
---

Image credit: @dear.zia
Not every social media influencer with a public persona is willing to share the personal aspect of their lives – after all, one's public image can be vastly different from one's private self.
It's true that Ji-a posts regularly on her social media platforms and even gives her subscribers a closer look at her daily life through her vlogs. However, she shared that she rarely shows her soft and vulnerable side to others.
In one of her Q&A videos, Ji-a shared that she rarely confides in her family and friends because she's not used to doing so. The only person who gets to see her delicate side is her boyfriend – if and when she has one.
Behind the self-assured and bold demeanour lies a soft and sensitive woman, which shows why we shouldn't be too quick to judge and criticise public figures.
---
9. Her ideal type includes EXO's Kai
---

Ji-a's Instagram story.
Image adapted from: @dear.zia
In response to an Instagram follower asking her ideal type in the form of male celebrities, Ji-a named actors Kim Jae-wook and Ju Ji-hoon, and EXO's Kai.
You'll notice that the celebrities she mentioned have a common vibe – they're bad on the outside but soft on the inside. 
She used the term "퇴폐미" (twae-pye-mi), which describes a person with an alluring and sexy vibe, in response to her follower's question. 
---
10. She has many celebrity look-alikes
---

Ji-a with IVE's Jang Won-young.
Image credit: @dear.zia
Ji-a's fans have pointed out that she resembles BLACKPINK's Jennie, IVE's Jang Wong-young, and actress Han Chae-young.
In June 2020, Ji-a finally granted the wish of her followers by taking a picture with Jang Won-young. They look like they could be sisters, no cap.
Korean netizens also found similarities between BLACKPINK's Jennie, who is nicknamed "the human Chanel", and Ji-a, who is a huge lover of the luxury brand. They are both It girls who possess the ability to captivate the hearts of many without trying too hard.
---
11. She is from a well-to-do family
---

Image credit: @dear.zia
Growing up, Ji-a didn't have any financial worries thanks to her well-to-do parents, who were able to provide their daughter with everything she wanted.
Ji-a recognises her parents' hard work and acknowledges that she could never repay them for all they have done for her. In particular, she stated that her parents spent an extravagant amount of money when Ji-a decided to pursue dance as her major. This is because arts education in Korea comes with a hefty price tag.
Her family is the reason why she continues to develop her career and work hard. Even if she's unable to repay them in entirety, she hopes to at least return a portion of what she has received over the years.
---
12. Several celebrities slid into her DMs
---

Image credit: @dear.zia
By now, we all know that Ji-a is straightforward and honest. When the hosts of Video Star asked her if there were any celebrities who slid into her DMs, she spilled the tea with no hesitation.
As of July 2020, between three and five male celebrities have expressed their interest in Ji-a by asking her out. Although she didn't divulge the names of these celebrities, what we do know is that they include actors, singers, and even athletes.
Ji-a added that she went on a few dates with one of them, but they decided to remain friends without taking the relationship further.
We can surmise that with the release of Single's Inferno, more celebrities must have slid into her DMs. Who knows, she might end up dating a celebrity!
Don't miss out on Ji-a spilling the tea here:
Video credit: MBC every1
---
13. Her MBTI type is ESTP
---

Image credit: @dear.zia
Asking someone "What's your MBTI?" in Korea is the equivalent of asking "What's your horoscope" in the western world. 
Ji-a's MBTI type is ESTP – extroverted, observant, thinking, and prospecting. Her personality type is also known as "The Entrepreneur."
According to the 16personalities website, Ji-a is most likely an active and lively person who is quick to take action and seize opportunities. Based on her bubbly public persona, this description seems to be spot on. 
---
14. She named two of the nicest celebrities she has met in real life  
---

Image credit: @dear.zia
Now that Ji-a has set foot into the entertainment industry, she has more opportunities to meet and interact with celebrities.
In her final video of 2021, she revealed two of the nicest celebrities she has encountered in real life are Sunmi and SNSD's Tiffany.
Apart from their outstanding beauty, Ji-a shared that the two always put others before themselves. She added that she was moved by their considerate and thoughtful behaviour, and even described them as "angels without wings".
---
15. Her 2022 goals include getting a driver's licence
---

Song Ji-a's driver's licence photo.
Image credit: @dear.zia
A new year calls for new resolutions, and Ji-a shared three of her main goals for 2022.
First, she aims to get a driver's licence. She told her subscribers that there will be a car reveal on her YouTube channel in early February 2022 if she gets her licence. She hopes to create content that features her vlogging en route to various places in her car.
Like many of us, Ji-a can't wait to travel again as soon as the pandemic subsides. She wishes to visit Hawaii and drive around the tropical state after getting her driver's licence.
Finally, she's determined to learn English and Chinese. This will open more channels for communication between Ji-a and her fans. We believe her international fans will be delighted to interact with her in languages that are more universal than Korean.
---
16. She keeps active to maintain her figure 
---

Image credit: @dear.zia
It may seem like Ji-a's figure is godsent, but precious time and buckets of sweat are the real determinants.
To start off, she attends pilates lessons twice or thrice a week. Pilates is encouraged for those who are looking to increase their muscle strength and tone their body, and it's one of the most common exercises Korean women do.
She also shared that picking up dancing helped a great deal in ensuring that she keeps fit and maintains her diet. In the past, she used to eat only one meal a day. Now that she's on a day-to-day hustle, she recognises that the lack of a proper diet affects her health in the long run. Thankfully, Ji-a no longer sticks to her one-meal-a-day diet plan.
It also helps that she's an active person by nature – she can't tolerate keeping still without doing something.
---
17. TVXQ was the only boy group she fangirled over 
---

Image credit: @dear.zia
TVXQ, a legendary boy group that made their debut in 2003, stole Ji-a's heart when she was in elementary school. Her favourite member was Kim Jae-joong, who went by the stage name "Hero Jae-joong".
Ji-a revealed that she even bought TVXQ merchandise such as books and posters and was a member of their fanclub, Cassiopeia!
Although the five members of TVXQ are no longer together, they were named the Kings of K-pop for paving the way for idols near the beginning of the Korean wave.
You can check out their song MIROTIC here:
Video credit: SMTOWN
---
18. She enjoys living alone
---

Ji-a's luxurious apartment.
Image credit: @dear.zia
Many equate living alone to loneliness, but that's not the case for Ji-a.
Ji-a enjoys her own company so much so she can't imagine living with someone else if she were to get married in the future. When asked whether she wants to get married, Ji-a said that she's more inclined to stay single right now.
After all, a luxurious apartment with the company of her adorable dog seems like an enticing lifestyle – who could blame her?
---
19. She loves & collects perfume
---

Image credit: @dear.zia
Ji-a is an avid perfume collector and even has a video dedicated to her collection!
In her video, she recommends a list of perfumes from top-tier brands such as Tom Ford, Byredo, and Chanel.
Some of her favourite perfumes include Yves Saint Laurent Libre Eau De Parfum Intense Spray, Miss Dior Eau De Parfum, and her holy grail, Chanel No. 5 Eau Premiere.
If you need perfume recommendations, watch Ji-a's video here:
Video credit: free지아
---
20. Her favourite chicken brand is bb.q Chicken 
---

Image adapted from: free지아
Korean chicken is the best because it strikes a perfect balance between crispy on the outside, and moist on the inside. Yum. 
Despite having to maintain her diet and figure, Ji-a has her fair share of cheat days. And when it's your cheat day, you know you have to make the best of it.
Her favourite chicken is from the brand bb.q, which is one of the most popular chicken brands you can find in Korea. Specifically, she enjoys eating the golden fried chicken, as well as the secret sauced chicken from time to time.
Watch her chicken mukbang here:
Video credit: free지아
---
Single's Inferno Song Ji-a facts you should know
---
Now that Ji-a is the talk of the town, we can expect to see more of her in Korean variety shows. More importantly, we hope this article has allowed you to look beyond her appearance and focus on the various facets that form her vivacious personality.
Also check out:
---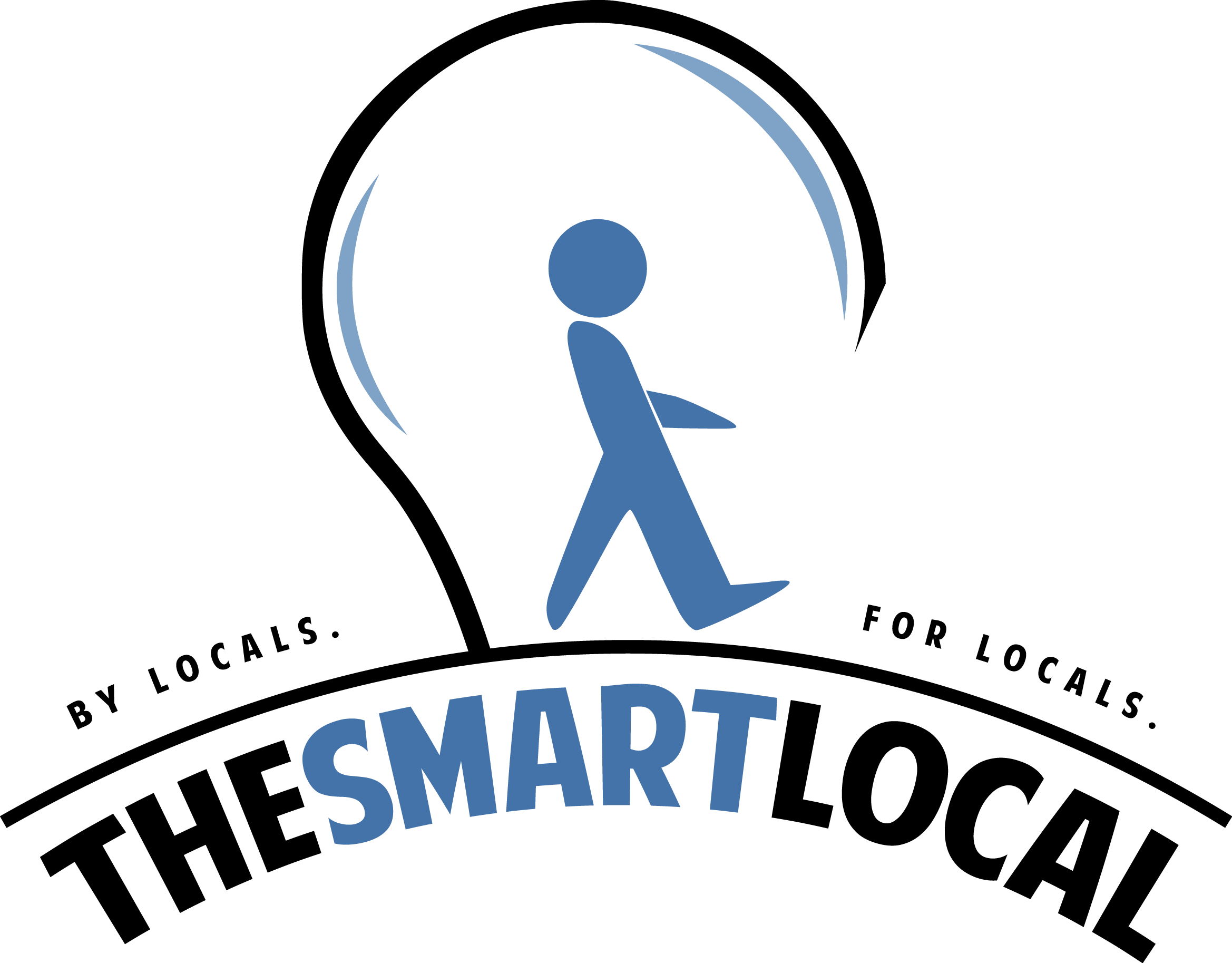 Drop us your email so you won't miss the latest news.