Korean Sci-fi dramas to add to your watch list
---
When we watch sci-fi dramas, we immerse ourselves in a world where anything is possible. Clones, robots, time travel – the sky's the limit. When you're tired of the humdrum of the real world, sci-fi's a good genre to turn to, and these 15 sci-fi Korean dramas on our list will grant you an escape from reality. 
---
1. Sisyphus: The Myth (2021)
---

Image credit: JTBC
Main Cast:
Jo Seung-woo as Han Tae-sul 

Park Shin-hye as Kang Seo-hae

Kim Byung-chul as Seo Won-ju
Han Tae-sul is the co-founder of Quantum and Time, a company that's dubbed a miracle in the engineering industry. Tae-sul is incredibly smart, but after his brother's death, he struggles to keep the company afloat. One day, he discovers something about his brother's death, which sets him on the path of finding out the truth behind his brother's passing. 
Kang Seo-hae is a person from the future where the world is a dystopia filled with danger. She travels back in time to save Tae-sul.
Sisyphus: The Myth is a drama perfect for fans of the action genre and for time-travel enthusiasts. 
---
2. Times (2021)
---

Image credit: OCN
Main Cast:
Lee Seo-jin as Lee Jin-woo

Lee Joo-young as Seo Jung-in

Kim Yeong-cheol as Seo Ki-tae

Moon Jung-hee as Kim Young-joo
Lee Jin-woo is a passionate and hardworking reporter who is always looking to present factually accurate news to the public. Through a mysterious phone call, he gets to know a reporter named Seo Jung-in, who is living five years in the future. 
Jung-in is as passionate as Jin-woo is when it comes to reporting news. One day, she discovers dark secrets with the potential to throw the country into chaos. Her father is the President of South Korea, and she realises that his life is in danger. 
Though they live in two different times, Jin-woo and Jung-in team up to save the President and discover the truth. 
---
3. Kairos (2020)
---

Image credit: MBC
Main Cast:
Shin Sung-rok as Kim Seo-jin

Lee Se-young as Han Ae-ri

Ahn Bo-hyun as Seo Do-gyun

Nam Gyu-ri as Kang Hyun-chae
Han Ae-ri is struggling to make ends meet while her mother waits for a heart transplant. Unfortunately, her mother's condition worsens before the opportunity for a heart transplant arises, and she suddenly goes missing. Ae-ri is devastated and she fears for her mother's safety. 
One day, an unknown man calls Ae-ri to ask for her help. The man is Kim Seo-jin, who's calling from the future. His perfect life was torn to shreds after his daughter got kidnapped and his wife committed suicide. Seo-jin is given a mysterious opportunity to set things right and ends up calling Ae-ri, who is living one month in the past. 
Kairos is recommended for those who love a good mystery. Check out our interview with the cast here.
---
4. My Holo Love (2020)
---

Image credit: Netflix
Main Cast:
Yoon Hyun-min as Go Nan-do/Holo

Go Sung-hee as Han So-yeon
Go Nan-do works as a talented developer in an IT research company. However, no one – save for his step-sister and the CEO of the company – knows of his existence. 10 years ago, Nan-do worked as a hacker and "died" while being pursued by enemies. 
Han So-yeon is a workaholic. She only cares about work and does not have a social life. This is because she suffers from prosopagnosia, also known as "face-blindness". This means that she has difficulty recognising the faces of people. 
My Holo Love is for those who are looking for a heartbreaking romance.
---
5. Alice (2020)
---

Image credit: SBS
Main Cast:
Kim Hee-sun as Yoon Tae-yi/Park Sun-young

Joo Won as Park Jin-gyum

Kwak Shi-young as Yoo Min-hyuk

Lee Da-in as Kim Do-yeon
In 2050, an organisation named Alice has made time travel possible for the people. However, the Book of Prophecy predicts the end of time travel. Thus, the organisation sends Yoo Min-hyuk and Yoon Tae-yi back in time to find the book. 
The duo time travels back to 1992, and Tae-yi finds out that she is carrying Min-hyuk's baby. She decides to stay in 1992 to give birth to the child and changes her name to Park Sun-young in order to hide from Min-hyuk.
Tae-yi, now going by the name Sun-young, gives birth to Park Jin-gyum. Jin-gyum grows up to become a detective. In 2020, he meets Tae-yi, a physics professor who bears an uncanny resemblance to his mother. That's because she is actually his mother, but she doesn't recognise him because she is living in her original timeline where she hasn't had a son yet. 
After meeting Tae-yi, the two of them start their search for the Book of Prophecy. If you like mystery dramas, add Alice to your watch list.
---
6. Rugal (2020)
---

Image credit: OCN
Main Cast:
Choi Jin-hyuk as Kang Ki-beom

Park Sun-woong as Hwang Deuk-goo

Jo Dong-hyuk as Han Tae-woong

Jung Hye-in as Song Mi-na

Kim Min-sang as Choi Geun-chul

Park Sun-ho as Lee Kwang-chul

Han Ji-wan as Choi Ye-won
Kang Ki-beom is a police officer who is hot on the heels of the criminal organisation Argos. But the organisation strikes first – they send thugs to murder Ki-beom's wife and gouge out Ki-beom's eyes. 
Now blind and helpless, Ki-beom finds himself accused of murder when he regains consciousness in a hospital. However, an organisation recruits him for a special ops team that was formed to take down Argos. He gets artificial eyes implanted thanks to the organisation's advanced biotech, and this gives him special abilities that will help him take down Argos. 
Rugal is an action-packed drama perfect for fans of the crime thriller genre.
---
7. My Absolute Boyfriend (2019)
---

Image credit: SBS
Main Cast:
Yeo Jin-goo as Young-goo/Zero Nine

Bang Min-ah as Um Da-da

Hong Jong-hyun as Ma Wang-joon/Zero Ten

Hong Seo-young as Diana

Choi Sung-won as Nam Bo-won
Um Da-da, a special effects makeup artist, is suffering from a broken heart after breaking up with her boyfriend Ma Wang-joon, who's a famous actor. She then meets Young-goo, a robot programmed to be the perfect boyfriend. 
My Absolute Boyfriend is recommended for those who long to date the perfect oppa. This drama was adapted from Absolute Boyfriend, a six-volume manga by Yuu Watase. There's also a Japanese drama adaptation, which first aired in 2008, as well as a 2012 Taiwanese drama adaptation.
---
8. Are You Human Too? (2018)
---

Image credit: KBS
Main Cast:
Seo Kang-joon as Nam Shin/Android Nam Shin III

Gong Seung-yeon as Kang Bo-song

Lee Joon-hyuk as Ji Young-hoon

Park Hwan-hee as Seo Ye-na

Kim Sung-ryung as Oh Ro-ra

Yoo Oh-sung as Seo Jong-gil

Park Young-gyu as Nam Gun-ho
Nam Shin's mother, an AI expert, was devastated when her son was taken away from her. To cope with her grief, she created a robot that looked exactly like her son. 
One day, the real Nam Shin falls into a coma after an accident and the robot Nam Shin takes his place. Kang Bo-song is assigned to be his bodyguard. The robot counterpart is lifelike – too lifelike, in fact.
Are You Human Too? explores the possibilities of a robot capable of feeling human emotions.
---
9. Memories of the Alhambra (2018)
---

Image credit: tvN
Main Cast:
Hyun Bin as Yoo Jin-woo

Park Shin-hye as Jung Hee-joo/Emma
Yoo Jin-woo, a CEO of an investment company with an interest in video games, flies to Granada to find the person who invented an augmented reality (AR) video game. He stays at a hostel owned by Jung Hee-joo, a student who used to be a classical guitarist. Hee-joo also happens to be the sister of Se-joo, the creator of the AR game.
However, things take a turn for the strange when the lines between reality and AR begin to blur, and Hee-joo and Jin-woo find themselves in hot water.
Memories of the Alhambra will be an interesting drama for gamers and non-gamers alike. However, the drama has been criticised for its convoluted plot and unsatisfying ending. That said, it stars Hyun Bin, Park Shin-hye, and EXO's Chanyeol.
---
10. I'm Not a Robot (2017)
---

Image credit: MBC
Main Cast:
Yoo Seung-ho as Kim Min-kyu

Chae Soo-bin as Jo Ji-ah

Uhm Ki-joon as Hong Baek-gyun
Kim Min-kyu is a rich man who has an allergy to humans, which causes him to be unable to interact normally with people. He is interested in a robot project called Aji-3 and plans to fund the team behind the project. Hong Baek-gyun, the project lead, modelled the robot after his ex-girlfriend, Jo Ji-ah. 
After something goes wrong with the robot, Baek-gyun begs Ji-ah to pretend to be Aji-3 so that Min-kyu would agree to fund his team. Min-kyu finds comfort in Aji-3, but little does he know that his robot companion is actually human. 
If you're looking for a lighthearted drama, consider adding I'm Not a Robot to your watch list. 
---
11. Duel (2017)
---

Image credit: OCN
Main Cast:
Jung Jae-young as Jang Deuk-cheon

Kim Jung-eun as Choi Jo-hye

Yang Se-jong as Lee Sung-joon

Seo Eun-soo as Ryu Mi-rae
Jang Deuk-cheon's daughter has been kidnapped. As he happens to be a detective, Deuk-cheon decides to take matters into his own hands and find his daughter before it's too late. However, he only has one clue – there were two men who looked exactly like each other at the crime scene. As it turns out, Deuk-cheon is dealing with clones, not twins. 
---
12. W: Two Worlds Apart (2016)
---

Image credit: MBC
Main Cast:
Han Hyo-joo as Oh Yeon-joo

Lee Jong-suk as Kang Chul
Oh Yeon-joo's father suddenly disappears in the midst of working on the final chapter of his webtoon, W. Yeon-joo heads to her father's office to look for him, only to get pulled into the monitor screen. She saves a man whom she recognises as Kang Chul, the main character in W.
W: Two Worlds Apart is also simply known as W. This is a drama with a unique plot that will appeal to those who like the fantasy genre. 
---
13. Signal (2016)
---

Image credit: tvN
Main Cast:
Lee Je-hoon as Park Hae-young

Kim Hye-soo as Cha Soo-hyun

Jo Jin-woong as Lee Jae-han
When Park Hae-young was in elementary school, he witnessed a girl getting kidnapped. A few days later, the girl's body was found. Police were unable to find the murderer, and Hae-young begins to distrust the police and doubt their capabilities. 
In the present, Hae-young is now an adult and working as a police officer. He finds a walkie-talkie that allows him to speak to a detective named Lee Jae-han, who is living in the past. Hae-young and fellow police officer So-hyun use the walkie-talkie to work together with Jae-han to solve cold cases. 
Signal is a crime thriller with an interesting plot that will keep you on the edge of your seat. 
---
14. A Cyborg in Love (2016)
---

Image credit: Naver TV 
Main Cast:
Cho Kyu-hyun as Kim Joo-sung

Yoon So-hee as Oh Bong-soon
Oh Bong-soon is a cyborg programmed to shut down once she feels love. One day, she meets Kim Joo-sung, a talented and incredibly intelligent computer programmer. Gradually, they fall in love with each other. 
A Cyborg in Love is a web drama that will appeal to those who like the romance genre. Since this is a web drama, it's easy to watch everything in one go, so we recommend this for workaholics who wish to squeeze a romantic sci-fi drama into their busy schedules. 
---
15. Joseon X-Files (2010)
---

Image credit: tvN
Main Cast:
Kim Gab-soo as Ji-seung

Im Jung-eun as Heo Yoon-yi

Jo Hee-bong as Jang Man

Kim Ji-hoon as Kim Hyung-do
Set in the Joseon era, Joseon X-Files is about unsolved supernatural mysteries. Kim Hyung-do is an inspector who is hell-bent on catching criminals that mess with administrative matters of the state. This causes him to uncover unsolved mysteries that can't be explained logically, which frustrates Hyung-do as he's a skeptic of all things supernatural.
Heo Yoon-yi is an open-minded woman who works for the government. She teams up with Hyung-do to find out the reason behind the strange happenings.
Joseon X-Files, also known as Secret Investigation Record, may be an old drama, but it's still worth watching as it straddles both sci-fi and historical genres, which is pretty unusual.
---
Sci-fi Korean dramas that will give you a break from reality
---
There are so many sci-fi Korean dramas that it's like a buffet. Take your pick, or simply to watch everything – we all need a break from the real world after all. 
Also check out:
---
Cover image adapted from: Netflix, KBS, MBC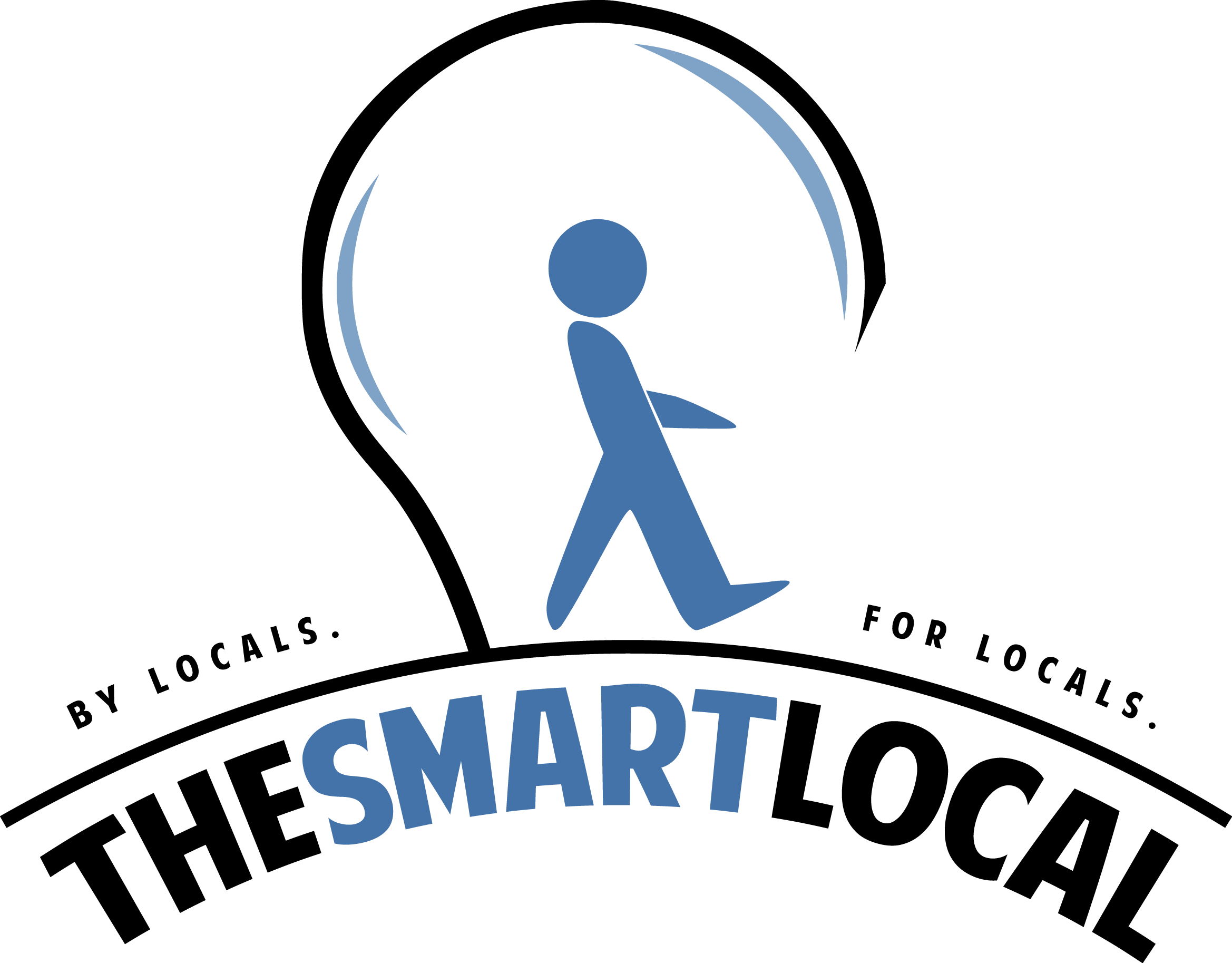 Drop us your email so you won't miss the latest news.