Korean movies to watch at home
---

Korean movies to watch at home during COVID-19
Image adapted from (left to right): Next Entertainment World, CJ Entertainment and Barunson E&A
With the number of COVID-19 cases increasing exponentially every passing day, the possibility of countries reopening their borders to foreigners seems far out of sight. As travel plans get disrupted, you'll probably have to put off thoughts of visiting Seoul anytime soon. But with so many movie streaming sites available, you can still get a taste of Korea by catching some of these popular Korean movies.
Here are some binge-worthy Korean movies to watch while you're staying home and practising social distancing to curb the spread of COVID-19.
---
1. Train To Busan (2016)
---

This film tops the list for obvious reasons. We won't spoil it for you, but just a heads up – the film follows the leads, Seok-woo (Gong-yoo) and his daughter (Kim Su-an), on their train ride to Busan when they realise that they're caught in the middle of a zombie apocalypse that's taking over South Korea. 
We are sure that watching the movie amidst COVID-19 – as compared to 2016 – will resonate more as it portrays the panic and fear among people when faced with such a life-threatening situation.
Genre: Action, horror, thriller
Available on Viki and Amazon Prime 
---
2. Parasite (2019)

---

If you've yet to catch this highly-rated movie, now's the perfect time to do so. 
The film revolves around two households – the destitute Kim household and the wealthy Park household. The Kims sought to con their way into working for the Park family, and their relationship becomes more complicated as greed and class discrepancies start to creep into the picture. 
The film managed to bag home 4 Oscars and it's not without reason. This movie is highly raved about because it highlighted a lot of underlying social issues in South Korea.
Apart from questioning the ideas of meritocracy and whether education alone is sufficient in providing class mobility, many of the scenes revealed that the circumstances of your birth pretty much solidifies your position in society even if you do work hard.
As COVID-19 slowly shines light on class privileges, including things like people having the option to work from home versus those who can't due to the nature of their jobs, this movie has definitely got us thinking about the deeper societal issues that are usually not openly discussed.  
Genre: Comedy, drama, thriller
Available on Viu and Amazon Prime
---
3. Tune In For Love (2019)
---

Okay, it's probably time for something more light-hearted to brighten up the mood amidst all the on-going chaos. Tune In For Love is a romance film that features Kim Go-eun as Mi-su and Jung Hae-in as Hyeon-woo, as they embark on a long but sweet love affair. 
Both leads first came across each other in 1994 at a bakery, only to reconnect in 2005 as fate continues to keep them apart. From reuniting a day before his enlistment in the military to not having the password to his email account, their brief encounters and never-dying attraction to each other will definitely keep your heart racing.
Genre: Romance
Available on Netflix 
---
4. The Negotiation (2018)
---

If you're one of those experiencing withdrawals from the 2020 hit drama Crash Landing On You (CLOY), you'll be delighted to know that both Son Ye-jin and Hyun-bin actually starred in this action movie back in 2018. However, unlike their blossoming romance in CLOY, you'll get to see them going head to head in this film. 
Son Ye-jin plays Ha Chae-yoon, who takes on the role of a negotiator from the Seoul Metropolis Police Agency's crisis management team. Throughout the film, she'll come off strong as she tries to negotiate and strike a deal with Min Tae-gu (Hyun-bin), who has kidnapped two Koreans in Bangkok, Thailand. 
Check out this film to see if their on-screen chemistry was just as strong way back in 2018.
Genre: Action, crime, thriller
Available on Viu, Amazon Prime  
---
5. Be With You (2018)
---

We can't deny that the day's weather does affect our mood a little. On a hot and sunny day, you can't help but feel cranky, while on a rainy day, you just want to curl up in bed and catch a heart-wrenching movie. If the latter is happening to you, don't miss out on Be With You, a film based on a Japanese novel by Takuji Ichikawa. 
Before Soo-ah (Son Ye-jin) passed away, she made a promise to her husband, Woo-jin (So Ji-sub) and her son, Ji-ho (Kim Ji-hwan), that she'll return a year later. 
She honoured her promise and created many memories with her family. The reunion was sweet but short-lived and they get ready to bid her farewell yet again. 
While people might side-eye you for stocking up on extra boxes of tissues, you'll be glad you did as nothing brings us to tears quite as easily as a movie about losing a loved one.   
Genre: Romance
Available on Viu
---
6. Oldboy (2003)
---

Those returning home from overseas may be lamenting about a 14-day quarantine, but they should be thankful they weren't locked up in a hotel room for 15 years without reason like the lead, Oh Dae-su (Choi Min-sik), in Oldboy. 
He was eventually released only to find out that his wife was murdered, and oh boy, he's mad and ready to embark on a quest for revenge. 
Genre: Action, drama, mystery
Available on Asiancrush and Amazon Prime 
---
7. The Handmaiden (2016)
---

The Handmaiden is an underrated erotic thriller film which brings to light both the political tensions and class divisions within Korean society back in the 1930s. 
When Korea came under Japanese occupation, a young lady by the name of Sook-hee was hired as a handmaiden to a Japanese heiress, Lady Hideko. But little did she know, the maid was actually hired by a swindler, Count Fujiwara, to help con the heiress into eloping with him so that he could rob her of her fortune. 
Be warned that, like Parasite, the plot unravels in ways you least expect it to. What began as a clear-cut scam will soon be complicated with increasing sexual tension and deception.
Genre: Drama, romance, thriller
Available on Amazon Prime 
---
8. Memories of Murder (2003)
---

Although it's good to keep up-to-date with the current COVID-19 situation, it sure does get a little overwhelming with all the negative news we're receiving. 
But to reassure you that all things will come to a good end, we recommend catching Memories of Murder, a crime film inspired by the true story of Korea's Hwaseong serial murder case. It took place in Gyeonggi province from 1986-1991 and was resolved recently.  
Get on board and follow the detectives Park Doo-man (Song Kang-ho) and Seo Tae-yoon (Kim Sang-kyung) on their journey to track down the serial killer behind the rape and murder of two women. 
Genre: Action, crime, mystery, thriller
Available on Amazon Prime
---
9. A Werewolf Boy (2012)
---

Before making it big in the 2016 hit drama Descendants of the Sun, Song Joong-ki was actually better known for his role in A Werewolf Boy. Together with Park Bo-young – yes, the cute little female lead in Strong Woman Do Bong-soon – they managed to capture the hearts of audiences by bringing most of them to tears. 
This fantasy romance film is far from your ordinary love story. A teenage girl, Eun-joo (Park Bo-young), befriends and falls in love with a feral boy, Chul-soo (Song Joong-ki), after moving to her countryside home with her grandmother. And like any romance movie, their relationship is bound to face some challenges – albeit unique ones. 
Genre: Fantasy, romance
Available on Viki and Amazon Prime
---
10. Miracle In Cell No. 7 (2013)
---

A heartwarming tale with perfectly-timed humour, Miracle In Cell No.7, will leave you laughing and crying at the same time – though we highly recommend getting ready a box of tissues as the movie draws to an end. 
In this movie, an intellectually-challenged man, Lee Yong-gu (Ryu Seung-ryo), was imprisoned for a murder charge that he didn't commit. As he forged new friendships with his cellmates in cell no.7, they offer to help him smuggle his daughter into the prison so that the father and daughter can spend some quality time together. 
Genre: Drama, comedy
Available on Amazon Prime
---
11. The Wailing (2016)
---

If COVID-19 doesn't scare you enough, this horror film will definitely have you hiding under your sheets. 
After a series of mysterious deaths caused by an illness start cropping up in a small village, Gukseong, police officer Jong-goo (Kwak Do-won) leads an investigation in order to uncover the truth. But as he digs deeper into the case and searches the suspect's house, he comes across his beloved daughter's shoe. 
Soon, she falls ill with the same illness and he becomes more determined to track down the one bringing all the harm to the village and his loved ones. 
Genre: Horror, mystery, thriller
Available on Viki and Amazon Prime
---
12. Joint Security Area (2000)
---

Image credit: CJ Entertainment 
As much as we swoon over Hyun-bin and Son Ye-jin's love story in Crash Landing On You, we know it's far from reality. The movie, Joint Security Area, is a more accurate illustration of the volatile political relationship between both Koreas.
The plot unfolds with two North Korean soldiers being killed in the Demilitarised Zone (DMZ), leaving investigations up to a neutral body – a Swiss team, led by Major Sophie E. Jean (Lee Yeong-ae). This process comes to a stalemate with contradicting accounts from both sides. 
Genre: Action, drama, thriller, war
Available on Asiancrush and Amazon Prime
---
13. A Taxi Driver (2017)
---

History buffs are in for a treat as this film draws on the political turmoil that took place in Gwangju in May 1980, which culminated in the Gwangju massacre. 
A taxi driver, Man-seob (Song Kang-ho), was offered KRW100,000 by a German reporter, Peter (Thomas Kretschmann), to make a return trip from Seoul to Gwangju. He gladly took up the attractive offer only to find himself caught in a large student demonstration against the government and the military. 
The trip back to Seoul was a risky one, and getting back safely with Peter's footages will require them to go the extra mile. 
Genre: Action, drama, history
Available on Viki, Viu, and Amazon Prime 
---
14. The Man From Nowhere (2010)
---

The protagonist, Cha Tae-sik (Won-bin) is a closed-off individual who runs a pawnshop, and his only friend is a little girl, So-mi (KIm Sae-ron), who lives in the same neighbourhood. 
When she was kidnapped in exchange for the return of a bag of stolen drugs, Tae-sik began a bloody rampage in search for his best friend. 
While the movie involves a ton of violent scenes, it'll also have you going aww at the genuine affection the leads have for each other. 
Genre: Action, drama, thriller
Available on Viki and Amazon Prime 
---
15. The Host (2006)
---

After an illegal chemical dumping incident, people start noticing a cryptid lurking in a waterway leading into the Han River. That monster kidnapped the daughter of a nearby snack bar owner, and she went missing. The family assumed she was dead only to find out that she was still alive, and they resolved to save her.
Genre: Action, drama, horror, sci-fi
Available on Amazon Prime and Netflix 
---
16. Lady Vengeance (2005)
---

After being wrongly sentenced for a murder she didn't commit, Lee Geum-ja (Lee Young-ae) is determined to get her revenge against the real murderer upon her release with the help of her cellmates.
However, she struggles between getting revenge and making up for lost time with her daughter whom she was forced to leave behind when she was convicted. 
Genre: Crime, drama, thriller
Available on Asiancrush and Amazon Prime
---
17. Sympathy For Mr. Vengeance (2002)
---

This film revolves around a deaf man Ryu, who tried to earn money to fund his sister's kidney transplant by holding the daughter of a wealthy family for ransom. This seemingly well-planned scheme soon falls apart when Ryu's sister found about it and decided to commit suicide. 
As his plans are foiled with his sister's death, a plan for revenge followed suit. 
Genre: Action, drama, thriller
Available on Asiancrush and Amazon Prime
---
18. Burning (2018)
---

Burning is one of those movies where you have to delve a little deeper and question a little more in order to understand the message behind it. 
While out on his part-time delivery job, Jong-su runs into Hae-mi, a long-time friend who eventually places her cat under his care as she embarks on a trip to Africa. What seems like a typical love story waiting to unfold will soon be complicated with her return. 
Genre: Drama, mystery
Available on Amazon Prime 
---
19. Along With The Gods: The Two Worlds (2017)
---

Along With The Gods: The Two Worlds' plot revolves around the afterlife. 
Due to an unexpected death, firefighter Ja-hong was taken to the afterlife by 3 guardians. For him to be successfully reincarnated, he has to pass several trials in a span of 49 days to show that he has led a decent and honest life while he was still alive. 
Genre: Action, drama, fantasy
Available on Viu and Amazon Prime
---
20. Along With The Gods: The Last 49 Days (2018)
---

The sequel, Along With The Gods: The Last 49 Days, takes us on a journey with three grim reapers – Gang-rim (Ha Jung-woo), Haewonmak (Ju Ji-hoon), and Lee Deok-choon (Kim Hyang-gi) – who are tasked to guide another soul, Kim Soo-hong (Kim Dong-wook), through the underworld trials in order for him to reincarnate. 
Meanwhile, the three grim reapers, who do not have any recollection of their pasts, will have their memories recovered by the God of the House (Ma Dong-seok).
Genre: Action, drama, fantasy
Available on Viu and Amazon Prime
---
21. My Sassy Girl (2001)
---

Image credit: Cinema Service 
This is a classic Korean rom-com movie you cannot miss. 
Kyun-woo (Cha Tae-hyun) has always been unlucky in love and his mother decides to step in and sets him up on a blind date. 
On his way, Kyun-woo meets a drunk woman (Jun Ji-hyun) who claims to be his girlfriend. He soon finds himself caught in a relationship he never wished for, but ends up falling heads over heels with this sassy girl. 
Genre: Comedy, drama, romance
Available on Asiancrush, Viki, and Amazon Prime 
---
Must-watch Korean movies during COVID-19
---
Running out of movies to watch now that you're practising social distancing at home? Here are 21 Korean movies to keep you occupied and hopefully, tide you through till the next time you can scoot off to Seoul. 
Here are other articles to check out for your next trip to Seoul: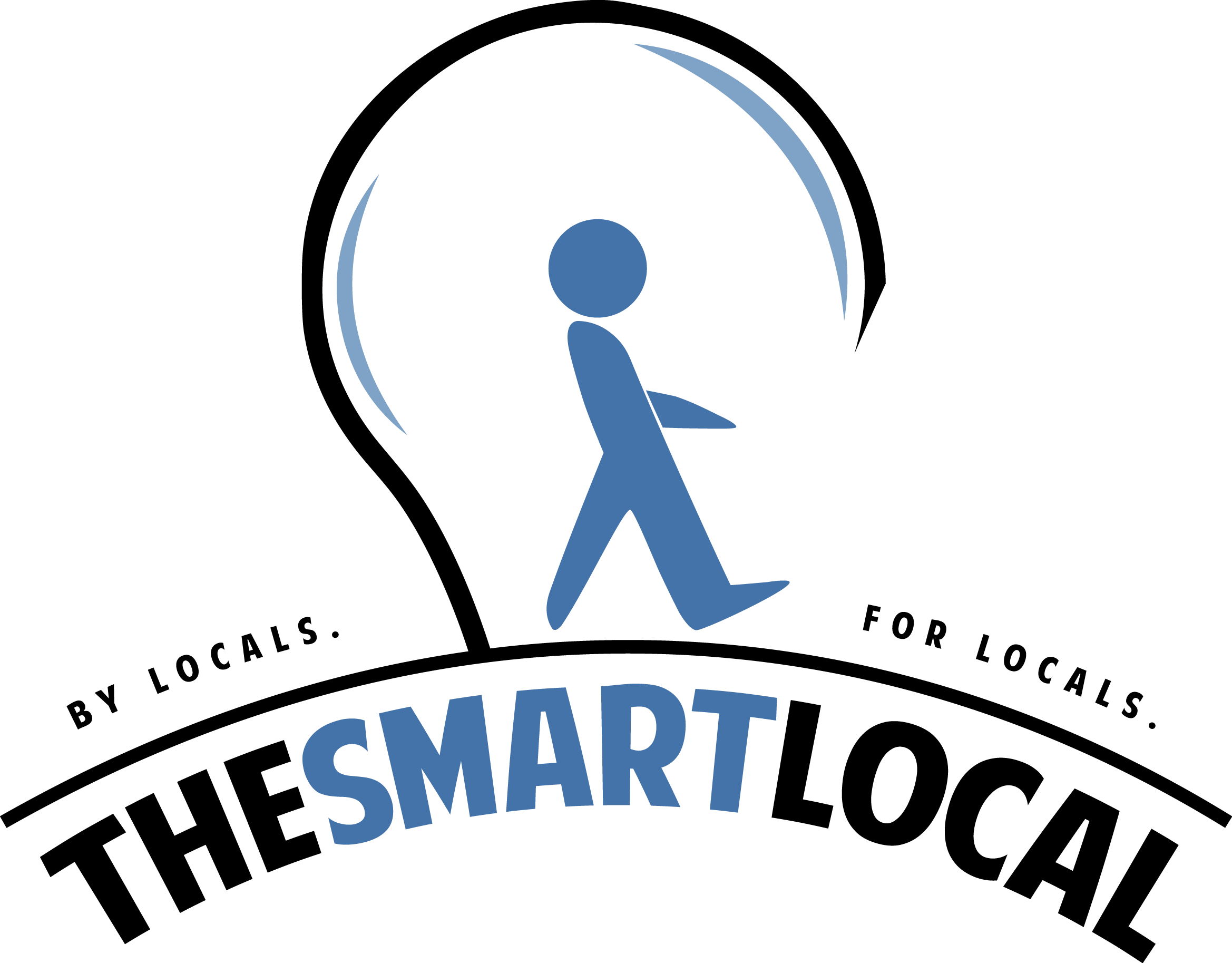 Drop us your email so you won't miss the latest news.