Korean dramas airing in June 2022
---
As sultry summer weather draws near, many of us are slowly getting into vacay mode. If you're finally travelling abroad and need to keep yourself entertained during long flights, or simply want to find a way to relax and unwind, these upcoming 10 Korean dramas in June 2022 will keep your eyes glued to the screen.
---
1. Eve
---

Image credit: @tvn_drama
Main Cast:
Seo Yea-ji as Lee Ra-el

Lee Sang-yeob as Seo Eun-pyung

Park Byung-eun as Kang Yoon-gyeom

Yoo Sun as Han So-ra
Lee Ra-el goes from hero to zero following her parents' divorce. Although she comes from a wealthy family, she loses everything, including her inheritance and her future. 
After she finds out that her parents' divorce was the result of an external party trying to destroy her family, she seeks revenge on her parents' behalf. 
She executes her revenge plan alongside Seo Eun-pyung, a human rights lawyer who's madly in love with Ra-el. Determined to do anything for her, he joins the National Assembly to possess as much power as he can. 
You can watch the teaser here:
Video credit: tvN drama
Korean title: 이브
Genre: Melodrama, romance
Airs on: 1st June 2022
---
2. Why Her
---

Image credit: SBS
Main Cast:
Seo Hyun-jin as Oh Soo-jae

Hwang In-yeop as Gong Chan

Bae In-hyuk as Choi Yoon-sang
Why Her is one of the most anticipated dramas in the first half of 2022 for two reasons. Firstly, Korea is amazing at producing legal dramas. Secondly, the sizzling on-screen chemistry between Seo Hyun-jin and Hwang In-yeop is expected to be top-notch. 
Despite being a proficient lawyer at the finest law firm in Korea, Oh Soo-jae is forced to work as a professor after a demotion. 
Though unfortunate at first glance, her demotion could be a blessing in disguise as she meets and falls in love with Gong Chan during her time at the law school.
Gong Chan is a good person by nature, but not many are aware of his painful past. As his relationship with Soo-jae deepens, they learn more about each other, and more importantly, about themselves. 
Catch the teaser here:
Video credit: Viu Singapore
Korean title: 왜 오수재인가?
Genre: Melodrama, romance
Airs on: 3rd June 2022 
---
3. Doctor Lawyer 
---

Image credit: MBC
Main Cast:
So Ji-sub as Han Yi-han

Shin Sung-rok as Jayden Lee

Im Soo-hyang as Geum Seok-young
How competent must one be to become a lawyer after getting one's medical licence revoked? 
Han Yi-han used to be recognised as one of the best surgeons in the country. However, his career crashes and burns following the unexpected death of his patient.
Now, he's working as a lawyer with a clear purpose in mind. He works alongside victims of medical malpractice to prevent them from going through the same pain he has had to endure over the last four years.
Besides working with victims from all walks of life, he's also determined to uncover the truth behind how his patient died in his hands.
One day, he's partnered with a public prosecutor who turns out to be a family member of the patient who died under the care of Yi-han. 
How will their relationship develop? Will Han Yi-han find out the truth and return to practising medicine?
Korean title: 닥터로이어
Genre: Medical, law, thriller
Airs on: 3rd June 2022 
---
4. Cleaning Up
---

Image credit: @jtbcdrama
Main Cast:
Yeom Jung-ah as Eo Yong-mi

Jeon So-min as Ahn In-kyung

Kim Jae-hwa as Maeng Soo-ja
Cleaning Up follows three protagonists who are desperate for money for different reasons.
Eo Yong-mi's priority in life is her two daughters. She has been raising them all by herself, and the journey has been a strenuous one.
On the other hand, Ahn In-kyung aspires to own a cafe. She works alongside Yong-mi and Soo-ja at a brokerage company as a janitor. 
To achieve success and wealth, the three janitors begin to work smart, rather than work hard.
One day, they eavesdrop on an important piece of information related to insider trading, which could either make or break their dreams of becoming rich.
Don't miss out on the teaser: 
Video credit: JTBC Drama
Korean title: 클리닝업
Genre: Comedy, crime
Airs on: 4th June 2022 
---
5. Link: Eat, Love, Kill
---

Image credit: @tvn_drama
Main Cast:
Yeo Jin-goo as Eun Gye-hoon

Moon Ga-young as Noh Da-hyun
It's been two decades since Eun Gye-hoon's twin sister went missing. Yet, he hasn't lost hope and opens a restaurant at the location where his sister was last seen.
He struggles to cope with his feelings of yearning and uncertainty. But one day, he finds himself literally sharing the emotions of Noh Da-hyun.
When she feels happy, Gye-hoon also finds himself in a cheery state. On days when Da-hyun is in pain, he carries the same emotional weight as her. What could their relationship be?
Korean title: 링크: 먹고 사랑하라, 죽이게
Genre: Mystery, romance, fantasy
Airs on: 6th June 2022 
---
6. Insider 
---

Image credit: @jtbcdrama
Main Cast:
Kang Ha-neul as Kim Yo-han

Lee Yoo-young as Oh Soo-yeon
Kim Yo-han is a judicial trainee who leads an ordinary life until he has to infiltrate a prison as an inmate to carry out an undercover investigation.
During his time there, he faces unprecedented challenges that turn his entire life around.
What started out as a mission gradually turns into a crisis that Yo-han struggles to overcome.
Watch the trailer here:
Video credit: JTBC Drama
Korean title: 인사이더
Genre: Thriller, action
Airs on: 8th June 2022 
---
7. Yumi's Cells 2
---

Image credit: @tving.official
Main Cast:
Kim Go-eun as Kim Yu-mi

Park Jin-young as Yoo Babi

Ahn Bo-hyun as Gu Woong
Following the success of Yumi's Cells season 1 in 2021, the drama is finally back with a sequel!
The first season focused on Yumi's self-development and her relationship with Gu Woong, while the sequel will revolve around Yumi and her co-worker Babi. 
Besides blossoming love, Yumi's Cells season 2 also explores sprouting dreams and self-discovery. 
Catch the teaser here:
Video credit: TVING
Korean title: 유미의 세포들 2
Genre: Romance, comedy
Airs on: 10th June 2022 
---
8. Jinx's Lover 
---

Image credit: @kbsdrama
Main Cast:
Na In-woo as Gong Soo-kwang

Seo Hyun as Lee Seul-bi
If you enjoy watching dramas with elements of fantasy and mystery, you have to include Jinx's Lover in your to-watch list.
Gong Soo-kwang owns a beer store, and he does his best to get by with a simple lifestyle. 
He may seem like a guy-next-door with a cavalier attitude, but he is constantly troubled by his unlucky fate and inability to change the future.
Unlike Soo-kwang, Lee Seul-bi is the goddess of fortune who enters the real world in hopes of breaking her curse. 
What will happen when a cursed goddess of fortune meets a man with neither fortune nor future?
Check out the trailer:
Video credit: KBS Drama
Korean title: 징크스의 연인
Genre: Fantasy, comedy, mystery, romance
Airs on: 15th June 2022

---
9. Café Minamdang
---

Image credit: @kbsdrama
Main Cast:
Seo In-guk as Nam Han-joon

Oh Yeon-seo as Han Jae-hee
Nam Han-joon used to be a charismatic and competent profiler with a knack for reading minds and observing behavioural characteristics.
Now, he works as a swindler who knows how to persuade people with his suave looks and communication skills.
One day, Han-joon visits a cafe named Minamdang, only to find that this place is filled with an eerie and strange atmosphere. 
As a string of mysterious and inexplicable events begin to take place at Minamdang, Han-joon sets his mind to probe into the people who run this cafe.
During the process, he meets Han Jae-hee, a homicide detective who plays an indispensable role in uncovering the true nature of Minamdang.
Korean title: 미남당
Genre: Mystery, comedy
Airs on: 18th June 2022 
---
10. Money Heist: Korea – Joint Economic Area
---

Image credit: @netflixkr
Main Cast:
Yoo Ji-tae as "The Professor"

Jun Jong-seo as "Tokyo"

Park Hae-soo as "Berlin"

Lee Won-jong as "Moscow"

Kim Ji-hoon as "Denver"

Jang Yoon-ju as "Nairobi"
That's right, folks! The Korean remake of the widely loved Spanish drama Money Heist is finally here.
The central theme of Money Heist: Korea – Joint Economic Area is crime as the story follows a team of geniuses who plan, implement and execute a heist in the Korean Peninsula.
"The Professor" helms the team with his expertise and experience in carrying out a robbery.
Will their plan succeed? Or will they stumble and fall?
Don't miss out on the teaser:
Video credit: Netflix Korea 넷플릭스 코리아
Korean title: 종이의 집: 공동경제구역
Genre: Crime, mystery, thriller
Airs on: 24th June 2022 
---
Upcoming Korean dramas in June 2022 
---
We're confident that June will be an interesting month for all K-drama fans as we finally get to watch some of the most highly anticipated works of 2022, including Money Heist and Yumi's Cells. So buckle up and enjoy the ride while it lasts!
Also check out:
---
Cover image adapted from: @tvn_drama, @tving.official and @kbsdrama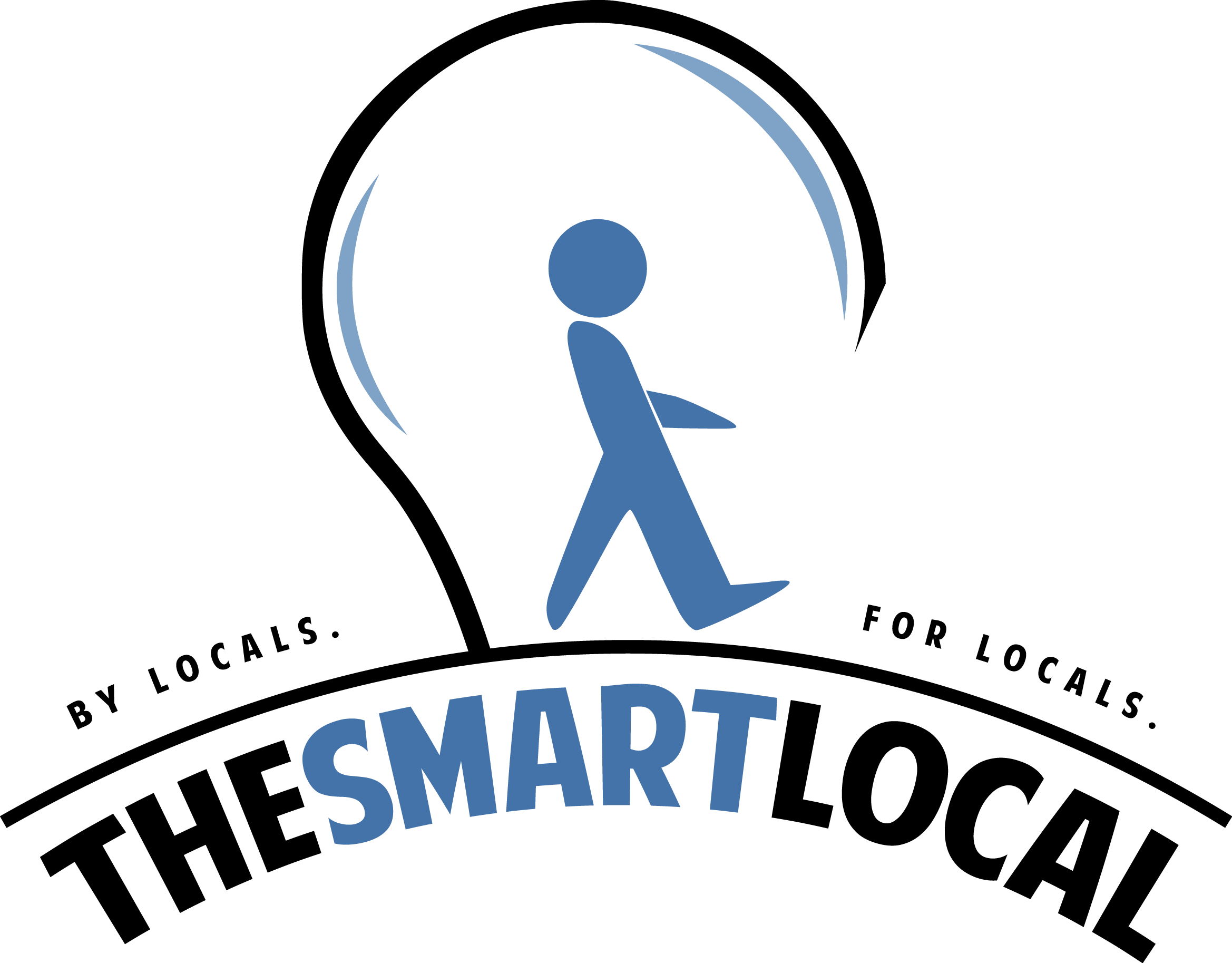 Drop us your email so you won't miss the latest news.