Korean dramas airing in April 2022 
---
The K-drama world is bussin' – we can assure you that there's something for everyone in our list of new Korean dramas airing in April 2022. Plus, fan favourites such as Shin Min-ah, Kim Woo-bin, Lee Sung-kyung, and Kim Young-dae, are returning to this screen this April!
---
1. Again My Life 
---

Image credit: @sbsdrama.official
Main Cast:
Lee Joon-gi as Kim Hee-woo

Kim Ji-eun as Kim Hee-ah
Imagine being murdered by someone you don't know, only to find out that you're not dead.
Again My Life takes you on an emotional rollercoaster as the protagonist, Kim Hee-woo, is brought back to life after being mercilessly killed.
Hee-woo may be a successful prosecutor now, but his life hasn't always been smooth sailing.
In high school, he flunked his studies so badly that he was always in the last place. However, he persevered and matriculated at a university in hopes of taking the bar exam.
After Hee-woo becomes a prosecutor, he looks into a case involving a politician who's embroiled in corruption.
While the investigation is ongoing, an unknown man murders Hee-woo. Just when the stranger thought he'd eliminated a potential hindrance, Hee-woo is resurrected and begins to live again.
You can watch the teaser here:
Video credit: SBS Catch
Korean title: 어게인 마이 라이프
Genre: Law, fantasy, mystery
Airs on: 8th April 2022
---
2. Our Blues
---

Image credit: @tvn_drama
Main Cast:
Lee Byung-hun as Lee Dong-seok

Shin Min-ah as Min Sun-ah

Kim Woo-bin as Park Jung-joon

Cha Seung-won as Choi Han-soo

Lee Jung-eun as Jung Eun-hee

Uhm Jung-hwa as Go Mi-ran
Our Blues is a huge project starring big name actors and actresses such as Lee Byung-hun, Shin Min-ah, and Kim Woo-bin. In fact, it's one of the most highly anticipated dramas of 2022.
Set in Jeju, Our Blues focuses on six protagonists.
Min Sun-ah used to live in the city, but she gets exhausted by the hustle and bustle of her daily life. That's when she decides to move to Jeju in the hopes of living a peaceful life. 
One day, she comes across Lee Dong-suk, an ordinary man who earns a living by selling trucks. As they engage in more conversations, Dong-suk begins to notice that there's more to Sun-ah than what she shares.
Park Jung-joon, a ship captain, is a hospitable man with a warm heart. He gradually falls in love with Lee Young-ok, a female diver who spends as much time in the sea as Jung-joon.
Besides budding romances, the drama also sheds light on the reconnection of Jung Eun-hee and Choi Han-soo, who used to be lovers. 
Don't miss out on the teaser: 
Video credit: tvN drama
Korean title: 우리들의 블루스
Genre: Romance, comedy
Airs on: 9th April 2022
---
3. My Liberation Diary 
---

Image credit: @jtbcdrama
Main Cast:
Lee Min-ki as Yeom Chang-hee

Kim Ji-won as Yeom Mi-jung

Lee El as Yeom Gi-jung

Son Seok-koo as Mr. Goo
My Liberation Diary follows the Yeom siblings and a stranger in a village called Sanpo.
Yeom Mi-jung, the youngest of three siblings, is reserved and keeps to herself. She's eager to leave Sanpo as a simple village lifestyle is a bore to her.
Similarly, Yeom Chang-hee, the middle child, is desperate to live an independent life away from the village. However, he's indolent and has no goal in life.
Yeom Gi-jung is the oldest among the three. Not only is she short-tempered, but she also constantly grumbles about her life.
In the midst of the Yeom siblings' uneventful lives, a drunkard named Mr. Goo moves to Sanpo village. How will the Yeom siblings' lives change? 
Catch the teaser here:
Video credit: JTBC Drama
Korean title: 나의 해방일지
Genre: Family, slice of life, mystery, romance
Airs on: 9th April 2022
---
4. A Secret House
---

Image credit: MBC
Main Cast:
Seo Ha-joon as Woo Ji-hwan

Lee Young-eun as Baek Joo-hong

Jung Heon as Nam Tae-hyung

Kang Byul as Nam Tae-hee
A Secret House follows the main character, Woo Ji-hwan, in his search for his missing mother while seeking revenge.
Ji-hwan comes from a poor family, but that didn't stop him from excelling in his studies and becoming a lawyer.
However, his world shatters into pieces when his mother disappears without a trace one day.
He embarks on an arduous journey in search of his mother, but soon realises that there are more challenges ahead.
Nam Tae-hyung is an ambitious prosecutor whose final goal is to become the president of South Korea. But he has constantly felt threatened by Ji-hwan since high school, and thinks of him as a rival.
Korean title: 비밀의 집
Genre: Revenge, romance
Airs on: 11th April 2022
---
5. Love All Play
---

Image credit: @kbsdrama
Main Cast:
Chae Jong-hyeop as Park Tae-joon

Park Joo-hyun as Park Tae-yang
If you love K-dramas that intertwine sports with romance, Love All Play may be just what you need.
Park Tae-joon and Park Tae-yang are badminton players who come from different backgrounds.
Tae-joon's life has revolved around badminton since young as his parents run a business related to the sport.
Although he enjoys playing badminton, Tae-joon falls into a slump when he begins to feel that it has become more of a burden than a passion.
Tae-yang is a budding athlete who once dreamt of becoming an Olympian. Unfortunately, she was embroiled in a scandal that forced her to take a break from the sport for three years.
When Tae-joon encounters Tae-yang, he regains his momentum and begins to catch feelings for her.
Watch the teaser here:
Video credit: Kdrama Zone
Korean title: 너에게 가는 속도 493km
Genre: Sports, romance
Airs on: 20th April 2022
---
6. Shooting Stars
---

Image credit: @tvn_drama
Main Cast:
Lee Sung-kyung as Oh Han-byul

Kim Young-dae as Gong Tae-sung

Yoon Jong-hoon as Kang Yoo-sung

Kim Yoon-hye as Park Ho-yeong

Park So-jin as Jo Gi-peum

Lee Jung-shin as Do Soo-hyuk
Featuring Lee Sung-kyung and Kim Young-dae, Shooting Stars is an enemies-to-lovers drama that takes place in the Korean entertainment industry.
This drama doesn't only shed light on celebrities in the entertainment industry, but also those who work day and night behind the scenes.
Gong Tae-sung is a famous actor who's loved by the public for his acting skills and amiable personality.
However, his private self is completely different from his public image – he's greedy and selfish with a short temper.
Oh Han-byul is the Head of Publicity at Tae-sung's agency. She's adept at her job, and is known to be good at thinking on her feet.
You can watch the teaser here:
Video credit: tvN drama
Korean title: 별똥별
Genre: Comedy, romance
Airs on: 22nd April 2022
---
7. Link: Eat, Love, Die
---

Image credit: @tvn_drama
Main Cast:
Yeo Jin-goo as Eun Gye-hoon

Moon Ga-young as Noh Da-hyun
It's been two decades since Eun Gye-hoon's twin sister went missing. Yet, he doesn't lose hope and opens a restaurant at the location where his sister was last seen.
He struggles to cope with his feelings of yearning and uncertainty. But one day, he finds himself literally sharing the emotions of Noh Da-hyun.
When she feels happy, Gye-hoon also finds himself in a cheery state. On days when Da-hyun is in pain, he carries the same emotional weight as her. What could their relationship be?
Korean title: 링크: 먹고 사랑하라, 죽이게
Genre: Mystery, fantasy, romance
Airs on: 25th April 2022
---
8. The Murderer's Shopping List 
---

Image credit: @tvn_drama
Main Cast:
Lee Kwang-soo as Ahn Dae-sung

Kim Seol-hyun as Do Ah-hee
Based on the Korean novel of the same name, The Murderer's Shopping List sheds light on pressing issues in Korea such as child abuse and stalking.
On the surface, Ahn Dae-sung seems like a regular guy-next-door – not a bane to anyone's existence, but there's also nothing special about him.
However, behind his quiet and private demeanour lies an observant and detail-oriented man. Since he works as a cashier in the neighbourhood, he sees and hears a great deal every day. Better still, he remembers conversations and occurrences in minute detail.
Korean title: 살인자의 쇼핑목록
Genre: Mystery, thriller
Airs on: 27th April 2022
---
9. Monstrous
---

Image credit: @tving.official
Main Cast:
Koo Kyo-hwan as Jung Gi-hoon

Shin Hyun-bin as Lee Soo-jin

Kwak Dong-yeon as Kwak Yong-joo

Nam Da-reum as Han Do-kyung
Written by Yeon Sang-ho, the director of Train To Busan (2016) and Hellbound (2021), Monstrous guarantees a spine-chilling experience with supernatural elements.
Jung Gi-hoon and his ex-wife Lee Soo-jin are archaeologists who are constantly in search of supernatural forces. 
Following the unfortunate death of their son, Soo-jin decides to go to Jinyang County, which is located in Sichuan Province, China.
Upon finding out that his ex-wife is moving abroad, Gi-hoon follows her. During their time there, they begin to experience an inexplicable phenomenon filled with mysteries and unanswered questions. 
Korean title: 괴이
Genre: Thriller, supernatural, mystery
Airs on: 29th April 2022
---
Korean dramas you shouldn't miss in April 2022
---
We've finally made it through the first quarter of 2022, and dramas such as Our Blues and Shooting Stars feel like a reward for doing so. We hope these 9 new Korean dramas in April will give you something to look forward to at the end of an exhausting day.
Also check out:
---
Cover image adapted from: @tvn_drama, @kbsdrama and @tvn_drama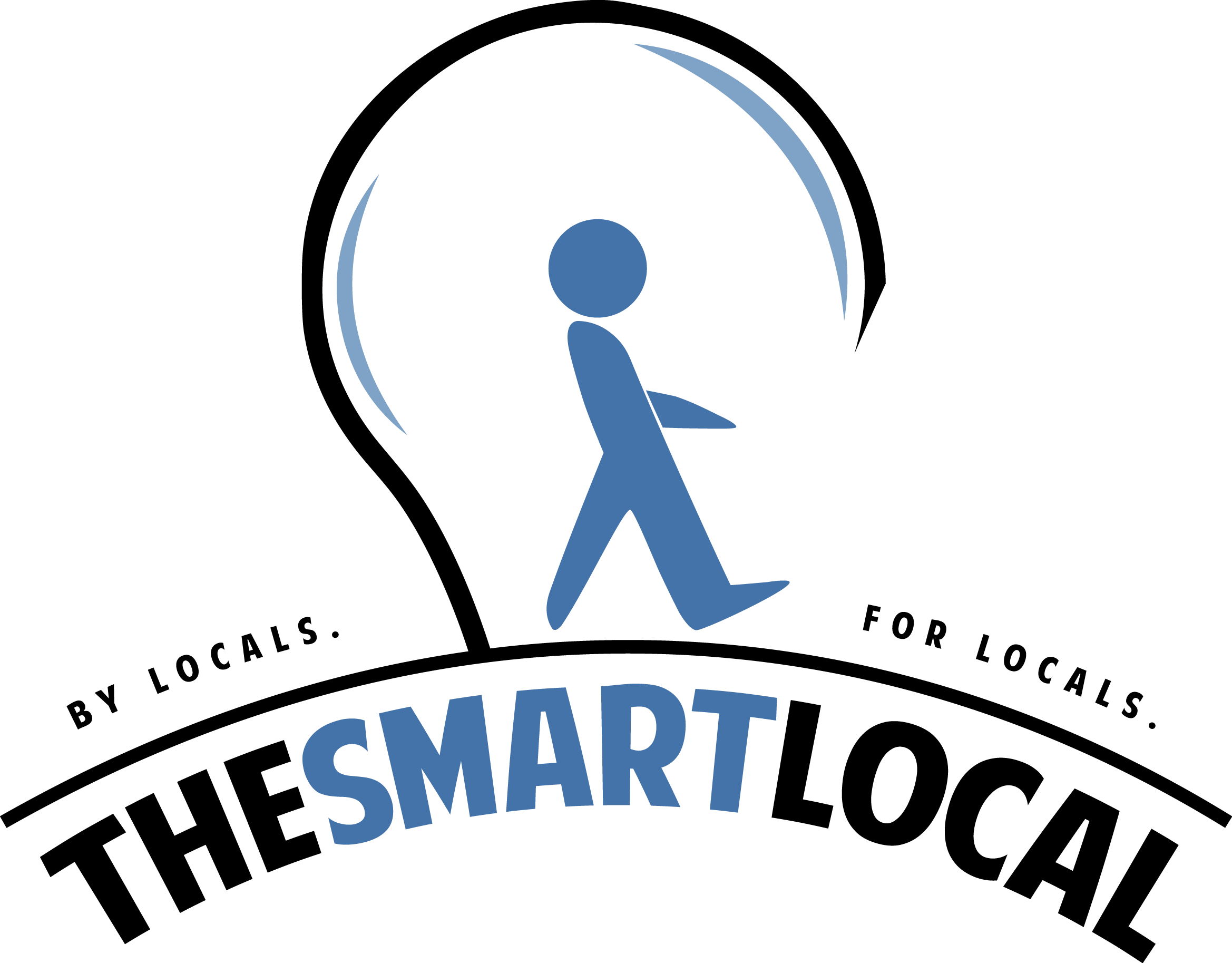 Drop us your email so you won't miss the latest news.