Korean drama filming locations
---
For the past two years, we've spent the bulk of lockdown watching Korean dramas to alleviate boredom, but this has only increased our yearning to travel to Korea and visit the filming locations shown in various Korean dramas. And now that some countries are lucky enough to have travel bubbles with Korea, we've compiled 10 Korean drama filming locations just in case you get to visit the country.
---
1. True Beauty – Seolri Skywalk 설리스카이워크
---

Image credit: @sil__wwoww
Seolri Skywalk was featured in episode 14 of True Beauty, when the main leads Lim Ju-gyeong and Lee Su-ho went on their first date. 

Images adapted from: tvN, tvN
This tourist attraction in Namhae, Ilsan, opened in December 2020. Visitors can stroll down the 80m-long skywalk that stands at about 36m high.
The skywalk is one of the longest structures in South Korea, which means you get to take a leisurely stroll while listening to the soothing sounds of crashing waves, away from the crowds below. 

Image credit: @ram___sss
At the end of the skywalk is a 38m-high swing that practically lets visitors propel themselves into the sky – now you can walk the talk when you say you want to yeet yourself into the sun. 
Safety measures are taken by ensuring that the participant is taller than 1.4m and does not exceed 90kg. Participants are also securely strapped with safety harnesses before the staff give them a good push.

Image credit: Korea Tourism Board – Visit Korea
Admission tickets are available for purchase at the visitor centre near the car park. Tickets inclusive of the swing experience are priced at KRW6,000 (~USD5.20) for adults and KRW4,000(~USD3.46) for children. Tickets just for access to the skywalk are available at KRW2,000 (~USD1.73) and KRW1,000 (~USD0.87), respectively.
Fun fact: Namhae residents visiting the attraction can get 50% off admission tickets.
Address: 352-4, Songjeong-ri, Mijo-myeon, Namhae-gun, Gyeongsangnam-do
Opening Hours: 10AM-8PM, Daily
Telephone: 070-4231-1117
---
2. 18 Again – Changshin Quarry Viewing Gallery 창신동 채석장 전망대
---

Image credit: @go_with0
In episode 14 of 18 Again, Jung Da-jung rings the younger version of Hong Dae-young to meet and clear up misunderstandings. The episode concludes with a kiss after the couple reconciles atop Changshin Quarry Viewing Gallery. 

Image adapted from: JTBC
Changshin-dong served as Seoul's main quarry in the 1960s before it was abandoned afterwards when urban redevelopment began.
Visitors can access the viewing gallery by taking an elevator up to the rooftop on the third floor via Café Camel for a bird's eye view of Changshin-dong and Seoul. The elevator is only for use till 6PM, so nighttime visitors have to take a flight of stairs near the cashier.

Image credit: @daily_camel_
If you prefer to stay indoors, Café Camel has seating areas for visitors while they sip on their coffee or tea and enjoy the city's scenic view with zero obstruction.

Image credit: @code_anna
Address: 51 Naksan 5-gil, Jongno-gu, Seoul
Opening Hours: 1PM-9PM, Daily
Telephone: 0507-1330-5416
---
3. Hospital Playlist – Café Moondoor 카페문도
---

Image credit: @bon_nyyy
Café Moondoor was featured in episode 9 of Hospital Playlist, when characters Kim Jun-wan and Lee Ik-sun had their coffee date.

Image adapted from: tvN
This cafe is well-known for its huge parking space near the café. They serve desserts, pastries, and various beverages.
Their spacious and simple interior, which features a beautiful chandelier above a 16-seater table, has enticed cafe goers to go on photo-taking sprees whenever they visit.

Images adapted from: @33_b.m.j_bro, @ilovepilates
Since the cafe's opening in late 2018, their earl grey einspanner (KRW5,500, ~USD4.76), which consists of earl grey whipped cream and black coffee, has been a steady seller. 

Image credit: @cafemoondoor
The cuppa is frequently paired with a slice of picture-perfect raspberry cheesecake (KRW5,500, ~USD4.76), which is beautifully plated with honey, almond slices, and sprigs of rosemary.
Address: 920-10 Goyang-daero, Ilsandong-gu, Goyang-si, Gyeonggi-do
Opening hours: 10AM-9PM, Daily
Telephone: 031-901-0710
Instagram
---
4. The Uncanny Counter – Haenggung Mansion 행궁맨션
---

Image credit: @crazyseop
Haenggung Mansion served as Unnie's Noodles, the hideout of the four supernaturally gifted main characters in Uncanny Counter.
Despite its name, Haenggung Mansion is actually a cafe. It is located in the outskirts of Seoul, in the city of Suwon. It may be easily overlooked due to its brick and mortar exterior, so getting there with the use of Naver Maps will be your best bet.

Image adapted from: Netflix
Hidden inside the cafe is an intentional hole in the wall. Past the wall lies a few tables where cafe patrons can sit with their cup of coffee, or use it as a photo spot when unoccupied. 

Images adapted from: @sehee_0779 and @byeori_58
No explicit reason was given on why the owners decided to make that cavity, but it was most likely for aesthetic purposes.
Their menu includes a selection of coffee, pressed juices, and tea, with prices ranging from KRW4,000-6,500 (~USD3.46-5.63). 

Image credit: @mulbit__ 
They also serve homemade desserts such as cannelé, a French pastry made with vanilla, eggs, milk, butter and sugar, or cream cheese egg tarts, priced at KRW3,000 (~USD2.60). 
Address: 3-1 Sinpung-ro 63beon-gil, Jangan-dong, Paldal-gu, Suwon-si, Gyeonggi-do
Opening Hours: 11AM-11PM, Daily
Telephone: 010-3306-0330
Instagram
---
5. Start-Up – Nodeul Island 노들섬
---

Image credit: @junleephotos
Nodeul Island stood in as Start-Up's Sandbox, a location that carried the hopes and dreams of the drama's main characters.

Images adapted from: @seonho__kim and @w_w_ook
Nodeul Island is an artificial island located within the Han River, and it was built on reclaimed land. It is a cultural hub that brings food and beverage, lifestyle, music, and nature together.

Images adapted from: @nuraminadubu, tvN
The famous flight of steps that were used in the official poster of Start-Up leads to Nodeul Yard, a vast picnic area where visitors can enjoy their picnic dates or family outings while surrounded by nature.

Image credit: 노들섬 – Nodeul Island
Facilities on the island include shops, restaurants, and music and lifestyle event spaces. Do check out the official website for the individual opening hours of each location.

Image credit: @jeon_sibot
One of the island's facilities, Cafe BOOOC – a book cafe – was the filming location of a segment in BTS' 2021 Seasons Greetings.
Video credit: BANGTANTV

Images adapted from @jeon_sibot
Episode 46 of the Korean variety show Hangout with Yoo was also filmed in the same cafe. Rain, Lee Hyo-ri, and renowned emcee-cum-host Yoo Jae-suk gathered to hold their first live stream as SSAK3 here. 
Video credit: KOCOWA TV 
Address: 445 Yangnyeong-ro, Yongsan-gu, Seoul
Opening hours: Tues – Sun 9AM-9.30PM (Closed on Mondays & public holidays)
Cultural facilities opening hours: Wed – Sun 12PM-8PM (Closed on Mondays & public holidays)
Outdoor space & facilities opening hours: 24hrs daily
Telephone: 02-749-4500
Website
---
6. Itaewon Class – Oriole 오리올 
---

Image credit: @aareninkorea
Oriole is a three-storey cafe and bar owned by Jungyup, a member of the Korean R&B group Brown Eyed Soul. 
A neon sign in bright red right above the entrance brings a pop of colour to the grey building.

Image credit: @sehee.j8538
This cafe served as Danbam's second outlet in Itaewon Class, after Jangga Group's CEO Jang Dae-hee bought over the building that housed the first outlet to curtail Park Sae-royi's growing success.

Images adapted from: JTBC, JTBC
The cafe offers rooftop dining, and it gives patrons a 360° view of the city and an unobstructed look at the N Seoul Tower. The seats available at the rooftop get snagged up pretty fast, so do head down before 7PM if you want to get a spot in time for sunset.

Image credit: 기억과 기대 사이 
You can also grab a drink at the Oriole Bar, located on the 2nd floor.

Left to right: Gin tonic and Alexander
Image credit: Olivia's Food Guide
Oriole Bar sells a wide range of alcoholic beverages from cocktails to hard liquor. Prices go as low as KRW12,000 (~USD10.387) for a glass of Captain Morgan rum. 
Other classics such as gin tonic (KRW16,000, ~USD13.84) and Alexander (KRW18,000, ~USD15.58) are available too.

Image credit: @oriole_hbc
Fun fact: BTS' V was spotted hanging out at Oriole Bar in March 2020.
Going down the last flight of stairs from Oriole Bar will lead you to Oriole's brunch cafe. 

Images adapted from: @whatisfoodis, @masigo_mukja
The all-day brunch menu includes crowd favourites such as the Nurungji Injeolmi Croffle (KRW11,000, ~USD9.52). It is made of croissant-waffle topped with vanilla ice cream and dusted with scorched rice bits and soybean powder, and served with a side of brown sugar syrup. For something savoury, try the Mozzarella Tteokbokki (KRW18,000, ~USD15.58).

Image adapted from: @hanheeyang89
If you are heading there for tea, treat yourself to a handmade financier (KRW1,800, ~USD1.56) or a cookie (KRW2,000, ~USD1.73) to go with your favourite drinks. 
Coffee, tea, and caffeine-free drinks are priced between KRW4,000-6,500 (~USD3.46-5.62).
Address: 43 Sinheung-ro 20-gil, Yongsan-gu, Seoul
Brunch cafe & bistro (1F) opening hours: Wed – Fri, 2PM-10PM | Sat & Sun, 11AM-10PM (Closed on Tuesdays)
Oriole Bar (2F) opening hours: Wed – Sun, 4PM – 10PM (Closed on Tuesdays)
Oriole Rooftop (3F) opening hours: Wed – Sun, 2PM-9.30PM (Closed on Tuesdays)
Telephone: 0507-1399-5252
Instagram
---
7. The King: Eternal Monarch – Haeundae Square 구남로광장
---

Image credit: @madan_muna_ashika
In an attempt to coax the Kingdom of Corea's traitor, Lee Rim, to come out from hiding, King Lee Gon sets up a New Year's meet and greet event at Haeundae Square. 

Image adapted from: SBS
Strolling along the streets of Haeundae Square will lead you to the beautiful Haeundae Beach that the city of Busan is well-known for.
Yearly events, such as a fountain show from spring to autumn and a lighting festival in winter, are held at the square, letting visitors bring back lasting memories during their visit to Busan.

Image credit: @sailing_cho
There are three variations to the fountain show: music, media, and experimental fountain shows are showcased from spring to autumn. Another variant is the interactive show, where visitors can interact with the image projections on the fountain floor.
Showcase timings have been amended due to COVID-19, so do check out their website for the latest updates.

Images adapted from: @seo_kyung_ah, @jaekyungcho, @gahee_corgi
The annual winter Haeundae Light Festival is also worth keeping an eye out for. It's a free event, so no need to worry about having to pay for admission tickets.
The lighting installations extend from the streets of Haeundae Square all the way to Haeundae Beach, where more installations are set up in the sand. The festival typically lasts for slightly over a month
Address: Gunam-ro, Haeundae Beach, Jung-dong, Busan
---
8. It's Okay To Not Be Okay – Pizza Alvolo (Yeoksam Branch) 피자알볼로 역삼직영점
---

Image credit: 코코와 함께라면 
Pizza Alvolo was where Moon Gang-tae worked as a part-timer after his best friend, Jo Jae-soo, secures him a job there.

Images adapted from: tvN
The striking logo and blue delivery motorbikes parked outside the restaurant are sure to turn heads as they're so vibrant compared to other shops along Yeoksam street.

Image credit: 아름다운 공간에 머물다 Stay by Stay
Compared to other Pizza Alvolo branches, which just sell pizza, this particular branch was opened in collaboration with the healthy burger chain Mokdong Burger. Naturally, this outlet also offers burgers. 

Images adapted from: @joanne.k_lagoo, @joanne.k_lagoo
Mokdong Burger is all about making burgers healthier by swapping out regular burger buns with homemade black rice buns. On top of that, organically sourced ingredients are used for the burger.
A lunch set promotion (KRW15,000, USD12.98) is available from 11AM-3PM. The set includes a Bulback burger – which has a bulgogi (marinated beef) patty – and a Mokdong burger, which includes grilled Korean pear topping a beef patty. A portion of french fries and a can of Coca-Cola completes the meal.
Check out their website to view the variety of burgers available.

Image credit: @hyuniezziksa
Pizza Alvolo's bestseller is the Paldo pizza (KRW28,000, ~USD24.23), a large pizza that combines four different pizza flavours: Korean Imsil cheese from Mokdong pizza, crunchy shrimp from the Busan pizza, and the gochujang (red pepper paste) and soy-marinated beef from the Jeonju Bulback pizza.
Head over to their website for a wider selection of pizza here.
Address: 1F Good Job Building, 148 Yeoksam-ro, Gangnam-gu, Seoul
Opening Hours: 11AM-9.30PM, Daily
Telephone: 02-569-8495
Website
---
9. Crash Landing On You – Hantan River Sky Bridge 포천한탄강하늘다리
---

Image credit: @jhyunsk
Hantan River Sky Bridge was where the Ri-Ri couple, Ri Jeong-hyuk and Yoon Se-ri, went for a stroll after their movie date and reminisced about their first encounter.

Images adapted from: tvN, tvN
The bridge is suspended about 50m above the Hantan River and is 200m long. It has a glass panel embedded in the path at the halfway point of the bridge. If you choose to look down, you can see the Hantan River Gorge.
Visitors like to play with the reflection of light on the glass panel and snap cool photos. 

Image credit: 사진 속 일상에서 여행을 하다
The area is full of walking courses, with the longest trail being about 1.5 hours and the shortest taking an hour.

Image credit: 사진 속 일상에서 여행을 하다 
The entrance of the Hantan River Sky Bridge is a five-minute walk away from Hantan Geopark, where you can learn more about the geography of the area and the history of how this place came about. 
Find out more on their official website here.
Address: 207 Bidulginang-gil, Yeongbuk-myeon, Pocheon-si, Gyeonggi
Opening Hours: 9AM-6PM, Daily
Telephone: 031-538-2312
Website 
---
10. Dr. Romantic 2 – Doldam Hospital 드라마[낭만닥터김사부]촬영지 돌담병원
---

Image credit: @__camilla__25
The iconic Doldam Hospital is located in Pocheon city, in the same area as the Hantan River Sky Bridge.
The building was previously a family hotel called Lake Sanjeong Family Hotel (산정호수 가족호텔), but it closed down in 2012. It is slated to undergo a revamp to become a potential cable car station serving the area around Sanjeong Lake.
Fun fact: Doldam Hospital is listed under the name "[Dr. Romantic] Filming Location" on Naver Maps. Do follow the directions on Naver Maps so you can get to the filming site safely. 

Images adapted from: SBS
About 100m away from the hospital is Sanjeong Lake, where there is a 3.2km trail that will take you around its perimeters.

Image credit: @__rimvely629
Visitors get to take part in lake activities such as a 30-minute duck boat ride (KRW15,000, ~USD12.98) in the summer and one hour of ice skating (KRW5,000, ~USD4.33) during the winter when the lake freezes up. Tickets are available at the boat rental shop that is near the lake.

For more information on Sanjeong Lake, check out their website here.
Address: 771 Sanjeonghosu-ro, Sanjeong-ri, Yeongbuk-myeon, Pocheon-si, Gyeonggi
---
Korean drama filming locations to visit 
---
Now that these Korean drama filming locations have been revealed, make sure to add these places to your must-visit list if you get to visit South Korea again.
Also check out: 
---
Cover images adapted from: Korea Tourism Board – Visit Korea, @crazyseop, 코코와 함께라면 and @aareninkorea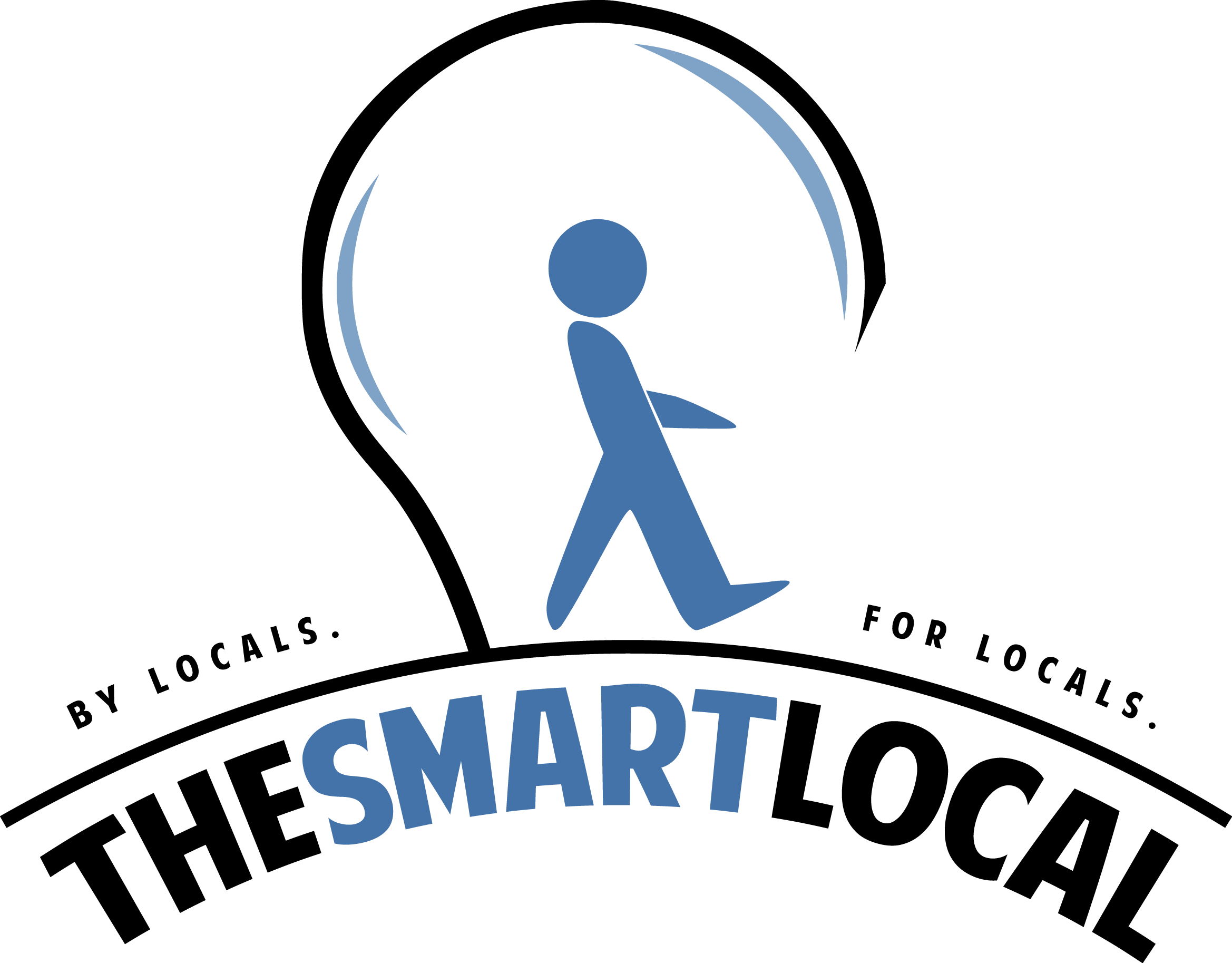 Drop us your email so you won't miss the latest news.