Things to do in South Korea
South Korea is a destination that many Singaporeans have on their travel bucket list, but I've personally been stumped when pondering what I'd get up to in the Land of Kimchi.
Klook decided to send me – somebody who has never been to South Korea – there to experience it myself. My travel companions were one Singaporean who's vacationed there a bunch of times, and another who's a native Korean. So many different expectations to meet, yet the variety of the itinerary blew our minds on a collective level.
From K-drama island getaways to a cafe dedicated to OOTD setups, here are 12 activities in South Korea you have to try.
1. Up your IG game at a cafe with galaxy projections and Insta-worthy setups
Adorable name aside, Beam Balm Cafe understands the millennial woes of finding the perfect OOTD setup. They've designed the interior with the aim of making every last inch as Insta-worthy as possible.
Decked out in vintage furniture and Victorian-style trinkets, the seating areas are ideal for lounging the day away, or having your own private photoshoot in.
The star of the show is no doubt the LED projection of different backdrops in a makeshift "photo studio". Patrons literally queue up and wait patiently for their turn while gaggles of schoolgirls and couples help each other snap up a storm. The projected theme switches periodically from galaxy to clouds, to flowers and more.
To keep your energy levels up so you can keep on serving looks and slaying the IG feed, try their drinks which are equal parts gorgeous and delicious. Our faves are the Orange Latte (6,500 won) – featuring strong coffee with a refreshing citrus twist – as well as the fizzy and refreshing Grapefruitade (6,500 won).
Address 333-1 Sangsu-dong, Mapo-gu, Seoul, South Korea
Opening hours: Tue – Sun 12PM – 10.30PM | Closed on Mon
Telephone: +82 2-336-5958
Getting there: 3 min walk from Sangsu Station, Exit 4.
2. Petite France: Step into a quaint Parisian village
If a trip to Europe isn't in the stars just yet, an afternoon at Gyeonggi-do Petite France is the next best thing. With levels of pretty pastel cabins lining the hill, each house contains a different surprise.
From antique shops to a tiny museum dedicated to French childhood icon, The Little Prince, every last piece of paraphernalia was sourced by one businessman's dream to bring a little piece of France home to South Korea.

Toy train track and mini cars that would induce the envy of any serious collector.
Tip: Don't miss the marionette performance, showcasing a series of dance puppetry including a Michael Jackson doll doing an iconic hip thrust to 'Beat It'.
Show timings vary, so make sure to pick up a schedule pamphlet at the entrance.
Address: Hoban-ro, Oeseo-myeon, Gapyeong-gun, Gyeonggi-do, South Korea
Opening hours: 9AM – 6PM daily
Price: 10,000 won (adults), 6,000 (children)
Telephone: +82 31-584-8200
Getting there: Take a taxi into Gyeonggi-do region. Alternatively, it is accessible by bus through Klook's KTOURSTORY package.
3. Garden of the Morning Calm: Experience untainted nature
There's something about being among nature that melts your stress away, and the Garden of the Morning Calm lets you trek through 33 hectares of lush greenery. That's bigger than the entirety of USS!
Despite being a hit with tourists and locals alike – we saw throngs of ahjummas (Korean aunties) having their squad outing here and they looked over the moon – the whole place oozes tranquility.
Leave behind the city's hustle and bustle to reach ultimate zen among the blooming flowers and exquisite architecture.
Who knows, you just might discover a newfound passion for photographing beautiful landscapes.
Address: 432 Sumogwon-ro, Sang-myeon, Gapyeong-gun, Gyeonggi-do, South Korea
Opening hours: 8.30AM – 7PM daily
Price: 9,5000 won (adult), 6,000 won (child)
Telephone: +82 1544-6703
Getting there: Take a taxi into Gyeonggi-do region. Alternatively, it is accessible by bus through Klook's KTOURSTORY package.
4. Gangchon Rail Park: Pedal a rail bike past breathtaking views
Pedal your way past the most breathtaking scenic views at the Gangchon Rail Park.
Besides sending you on a track that passes mountains, countryside farms and meadows, the rail bike experience switches things up with a series of illuminated tunnels.
The final tunnel was a 2-minute long ride through pitch black darkness, illuminated by a symphony of strobe lights and laser effects backed by heart-thumping EDM. Never in my life would I imagine having clubbing feelz in the middle of a rail bike ride in the mountains.
Tip: Book your slot for the end of the day and be treated to magnificent panoramic views of the glowing sunset.
Address: 1383, Gimyujeong-ro, Chuncheon-si, Gangwon-do
Opening hours: 9AM – 6PM daily
Price: 30,000 won for two-seater and 40,000 won for four-seater
Telephone: +82-33-245-1000~2
Getting there: 5 min walk from Gimyujeong Station (Gyeongchun Line), Exit 1. Alternatively, it is accessible by bus through Klook's KTOURSTORY package.
5. Nami Island: Witness firsthand the magic of "Winter Sonata"
Set sail on a ferry to Nami Island, a quaint getaway destination that local couples and families flock to throughout the seasons.
K-drama fans across the globe come here to witness the filming locations of the 2003 smash hit "Winter Sonata" in real life.
Famed for their long walks amidst super tall trees, the island is filled to the brim with Insta-worthy spots.
It's also a chance to experience a simpler, more rural lifestyle. The pace of life slows down, and you gain a deeper appreciation for little things like the crisp, fresh air and golden rays pouring in through the clouds.
Address: 1 Namisum-gil, Namsan-myeon, Chuncheon, Gangwon-do, South Korea
Opening hours: Ferry service 7.30AM – 9.40PM daily
Price: 13,000 won (includes admission and two-way ferry ride)
Telephone: +82 31-580-8114
Getting there:Take a taxi into Gangwon-do region. Alternatively, it is accessible by bus through Klook's KTOURSTORY package.
6. Everland: Go on wild rides…while wearing a hanbok?
Fuel your inner daredevil with a huge variety of exhilarating rides at Korea's greatest amusement park, Everland. Die-hard adrenaline junkies will live for T-Express, the 4th steepest wooden roller coaster in the world.
You'll also get to rent a hanbok to snap pics and even take some rides in. At $11 for 30 mins, pick out your dream hanbok and be treated like royalty with a complimentary hair styling session.
Pssst…Klook is now having a 1-for-1 promo so you can rope in your bestie and become hanbok twinsies!
For more tips on and exclusive deals to get the most out of your amusement park trip, check out our Everland Guide!
Address: 199 Everland-ro, Pogog-eup, Cheoin-gu, Yongin-si, Gyeonggi-do, South Korea
Opening hours: Sun to Thur 10AM – 9PM | Fri to Sat 10AM – 10PM
Price: S$36.55 per ticket if purchased through Klook (U.P. $65.790)
Telephone: +82 31 320 5000
7. Yeolchajip: Savour traditional Korean cuisine
The legacy of these old but gold Korean restaurants ensure that you'll get authentic cuisine without the tourist trap worries. In this particular example, we went to Yeolchajip, a small and unassuming eatery specialising in mung bean pancake.
You can tell that everything is cooked with love, care and a wealth of expertise. They don't rely on advertising gimmicks or snazzy restaurant setups – the food speaks for itself.
We tried the Signature Platter (14,000 won) featuring mung bean pancake in original, kimchi, and meat flavours. Crispy on the surface with a chewy centre, my favourite was the kimchi that gave it a piquant twang.
For winter nights, the piping hot Clam Soup (13,000 won) was sweet and ultra nourishing for both tummy and soul.
Address: 47 Jong-ro 7-gil, Jongno-gu, Gongpyeong-dong, Seoul, South Korea
Opening hours: Mon – Fri 10AM – 12AM | Sat 10AM – 11PM | Sun & PH 2PM – 10PM
Telephone: +82-2-734-2849
Getting there: 10 min walk from Jonggak Station
8. Zip through the mountains on an old-school canyon train
Dubbed V-Train due to its tracks coursing through the valleys of Baekdudaegan, the Mountain Range Canyon Train brings you up close and personal with all the marvels of Mother Nature, like sprawling plains and gargantuan mountains. Everything from the tracks and train model to the interior is rustic and old-school to the max.
If your current idea of "train rides" exists solely on an MRT level, this experience will thrill you to no end.
You're free to crack open the windows to get a better look of the spectacular views, and there's something about the breeze blowing through your hair as you peer outside that inspires whimsy.
Address: 49, Buncheon-gil, Bonghwa-gun, Gyeongsangbuk-do
Opening hours: Refer to the daily V-train schedule
Price: 8,400 won (adult), 7,000 won (child)
Telephone: +82-54-679-4996
Getting there: V-Train departs from Seoul Subway Station
9. Snag bargain shopping deals at the night markets
Night markets are a dream come true for any true blue bargain hunter. From fashion and accessories to useful gadgets, you never know what you're gonna stumble upon at the next stall.
Here are some highlights from our trip to Myeongdong Night Market, an iconic player in the night market scene that's frequented by both young and old:
Earrings, necklaces and bracelets for 1,000 won each. That's just a little over 1SGD!
Toys galore, a surefire delight for all children.
A one-stop shop for all your K-pop merch needs.
Forget the tacky keychains and fridge magnets. If a memorable and truly thoughtful souvenir is what you're after, head to the night markets to shop for gifts.
For friends in a K-Pop frenzy especially, there's an abundance of BTS, Twice, BlackPink and Seventeen merch ready to become stocking stuffers and birthday presents for the year ahead.
Address: Chungmuro 2(i)-ga, 8-3-ga, Jung-gu, Seoul, South Korea
Opening hours: 5PM till late, daily
Getting there: 1 min walk from Myeongdong station
10. Haeundae beach: A day of sun and fun frolicking on clear sands
Image credit: @srookie_cookie
With pristine stretches of sand and a shallow bay ideal for a dip, Haeundae Beach is regarded as one of the most famous beaches in South Korea. Families flock there for a day of fun in the sun, from building sandcastles to snapping endless shots with the iconic red "HAEUNDAE display.
Image credit: @91ojimmy
Top tip for couples: Swing by around sunset for the most romantic stroll of your life 😉
Address: 264, Haeundaehaebyeon-ro, Haeundae-gu, Busan
Opening hours: 9AM to 6PM daily. Night swimming til 9PM is available seasonally, click here for more info.
Telephone: +82-51-749-5700
Getting there: 3 min walk from Haeundae Station (Busan Subway Line 2), Exit 5 or 7.
11. Jagalchi Seafood Market: Tuck into the freshest catch
Image credit: @rosa.0917
Seafood lovers will find paradise within Jagalchi Seafood Market. Be it ginormous crab legs or a selection of super tender fish, everything is guaranteed to be the freshest catch from the ocean.
Image credit: @sookhee0314
Daredevils can even try the Korean delicacy of san-nakji, "live" baby octopus that squirms inside your mouth! Definitely not for the faint-hearted.
Address: 52, Jagalchihaean-ro, Jung-gu, Busan
Opening hours: 9AM – 10PM daily, closed on first and third Tuesdays of every month
Telephone: +82-713-8000
Getting there: 5 min walk from Jagalchi Station (Busan subway line 1), Exit 10.
12. Gamcheon Culture Village: Have a street art photoshoot
Image credit: eekiem.com
This densely packed residential area was recently restored as an arts hub and has been enhanced with brightly-painted houses in all shades of the rainbow.
Image credit: @victotxro
Situated amidst coastal mountains, the adorable shacks are stacked in a terrace-like fashion, earning Gamcheon Culture Village the nickname of "Korea's Machu Picchu".

Image credit: @moermoday
The trek may be steep, but you'll hardly notice since there're street art and quirky murals for photo ops everywhere you look.
Address: 203, Gamnae 2-ro, Saha-gu, Busan
Opening hours: Open for exploring year round. Facilities are open 9AM – 6PM daily Mar to Nov, 9AM – 5PM daily Dec to Feb
Telephone: +82-51-291-1444
Getting there: From Toseong Station (Busan Subway Line 1, Exit 6), take bus Saha 1-1, Seogu 2 or Seogu 2-2 to Gamcheon Elementary School Bus Stop. Alternatively, join Klook's Busan day tour.
---
Unique experiences and places to go in South Korea
---
As popular as it is among Singaporeans, South Korea is still full of hidden gems to discover on your next trip. While the sheer range of activities may seem like a headache to plan, we managed to get our entire itinerary sorted by booking the attractions through Klook.

Image credit: Klook
To do away with the hassle of planning public transport routes and save a hefty amount on cab fares, we recommend getting the Korail Pass. Available for usage across 2 to 5 days, the pass lets you zip in and out of Seoul city effortlessly, with the flexibility to take day trips in the region like Busan, and more rural attractions like the mountain canyon train.

The iconic Nami Island tree walk.
Klook also offers all-encompassing packages so you can get the most bang for your buck and not waste those precious days of annual leave whiling away in the hotel room. With a single Nami Island + Garden of the Morning Calm + Petite France + Rail Bike package, we were able to enjoy all 4 activities in one jam-packed day that we'll never forget.
To make sure you're able to access important apps for messaging and navigation (and to post that fresh new OOTD…ahem.), get a handy portable wifi rental that can connect up to 3 devices at one go.
Check out the other unforgettable trips Klook has helped us achieve:
---
This post was brought to you by Klook. Photography by Koh Hui Qing and Stephen Tae Kim.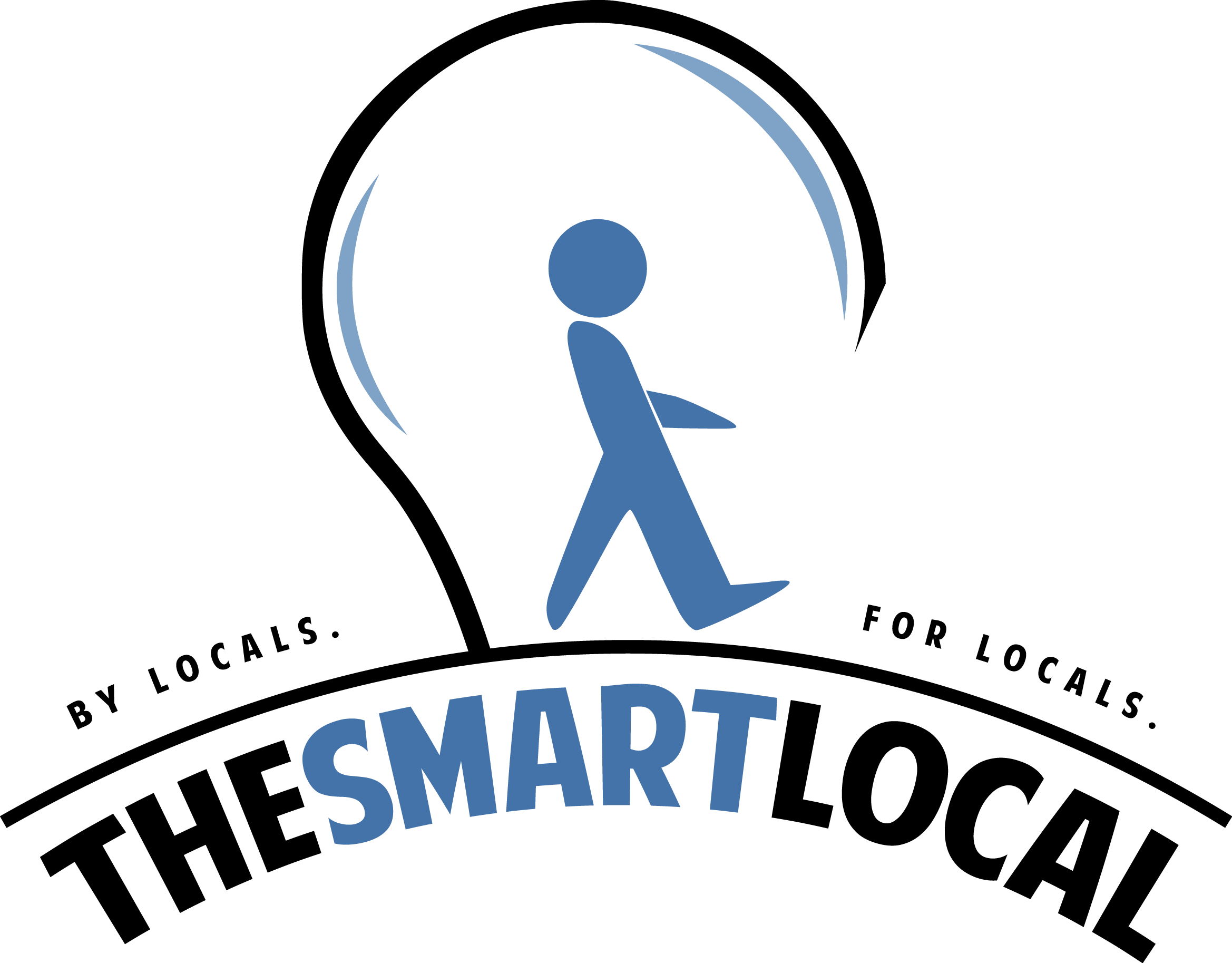 Drop us your email so you won't miss the latest news.