Things to do at Everland Korea
---
People love amusement parks for different reasons, but they often cater to niche crowds — parks such as Disneyland attract families, while young adrenaline-seekers flock to parks such as Six Flags.
Everland combines all the factors to ensure that there's something for everyone. Families can sit their tiny tots down for a rousing parade while Mum and Dad relive their paktor moments strolling down picturesque fountain paths. Couples can take turns riding insane roller coasters and having an OOTD spree courtesy of Everland's hanbok rental service.
We booked this trip with Klook, the one-stop travel platform for seamless and value-added bookings of all the best attractions and travel experiences. To help you plan the most action-packed day at Everland and not miss out on a single shred of fun, here's a guide on ticket promotions, 1-for-1 deals and fuss-free ways to get there from Seoul city centre!
---
1. Go on insane rides like the T-Express that drops 77° at 104km/hr
---
The rides at Everland are not for the fainthearted, as proven by the choir of screams echoing throughout the amusement park. I consider myself pretty brave when it comes to conquering those 'coasters, but even some of the wilder rides there had me nope-ing out of the seat 0.01 seconds before the harness came down. #truestory
As a handy guide for people who love getting their insides tossed around, here are some of the thrilling aspects you can expect from the rides:
T-Express

Being propelled at such supreme speeds that your face feels like it's gonna fly off. | Image credit: Coasters and More
Rating: 5/5 – My life flashed before my eyes continuously at 5-second intervals until the ride came to a halt.
Let's Twist
Upside-down loops where gravity takes the wheel and it feels like you're gonna fall head-first straight out of your seat.
Rating: 3.5/5 – You WILL get dizzy.
Double Rock Spin
Getting rapidly spun around on what seems like a giant satay stick in the air.
Rating: 3/5 – Pretty tame until the ending portion, where the spins get ridiculous.
Sky Way
Rating: 4/5 – Magnificent views and a good chance to get cozy with your companion.
To catch your breath and let your heart rate regain normality, you can take things slow and easy on the Sky Way hanging lift ride. Besides offering a lovely aerial view of Everland, it also transports you across the huge theme park in a snap, saving you a tonne of travelling time and energy.
TIP: Queuing up for all the rides on your wish list could sap a good handful of hours out of your day at Everland. If you book your trip to Everland via Klook, you'll be rewarded with a Q-Pass that lets you bypass the queues, entirely free of charge. 
We skipped the line for T-Express, South Korea's first ever wooden roller coaster and an absolute scream fest.
2. Rent a hanbok + get a free hairstyling session for S$11/30 min 
The vibrant colours and regality of Korean hanboks induce some major envy for those who don't have access to the traditional garb. It's not realistic for us to splurge on an authentic set, but for SGD$11 for 30 minutes, Everland makes your wishes come true with their hanbok rental service.
You're free to roam Everland in your splendid new outfit. And if you so wish, you can even wear it to go on certain rides!
The endless options of colours and patterns is overwhelming in the most delightful way possible. 
Plus, the rental fee is inclusive of a hairstyling session by the friendly staff.
Skilfully weaving our hair into braids and finishing with the perfect matching hairband, we stepped out of the hanbok store feeling like princesses.
TIP: While you can walk in without a prior booking, from now till 18 November 2018, Klook is offering a 1-for-1 deal on hanbok rentals so you and your bestie can rock them at the same time and get some legendary OOTD shots of each other.
3. Snap away at Insta-worthy locations
Practically every last inch of Everland is decked out in grand displays and stunning decorations. Besides making for perfect photo ops, there's just something about strolling down such picturesque scenes. There's a spring in your step, your heart is aflutter, and the vibes are simply unforgettable.
On top of the next-level decor that's breathtaking as it is, Everland also switches up their aesthetics according to the seasons and holidays of the year. So expect joyous festivities during New Years, spooky fun for Halloween, and plenty of Christmas cheer towards December.
Never a better excuse to make a trip down several times a year!
4. Sit back and enjoy the laughter and merriment of the parade
Amidst the fun and excitement, your feet are gonna be screaming for a break at some point due to the sheer vastness of Everland.
For reference, Universal Studios Singapore is 20 hectares in size while Everland is a whopping 99.
Rather than wasting precious minutes in theme park paradise sitting on a bench, head to the parade square in time for the Everland's daily parades.
Audience participation moments will have the little ones jump for joy!
International performers fill the atmosphere with their exuberance as they sing, dance, and act out comedy skits that leave everyone tickled pink.
Just like the decor, the parade shows are also in line with the special occasions throughout the year. We visited in October and were treated to a spook-tacular show of jiving ghosts, ghouls, and the cutest pumpkin monsters we've ever seen.
Show timings vary day to day, so check the schedule so you don't miss out!
5. How to get to Everland easily
Located in a province called Gyeonggi-do, Everland is pretty far and out of the way from Seoul itself. Here are the various modes of transportation to Everland, from subway routes to a premium cab service. But for the most fuss-free and comfortable yet affordable experience, we recommend hopping onto a non-stop tailored bus.
Image credit: Klook
Get picked up from the city centre bright and early at 9AM – the bus ride straight to Everland is about an hour long so you can still get some snoozes in the comfy cushioned seats – and once you're there, the day is yours to explore till 7.30PM.
The atmosphere transforms to a whole other level come sundown.
TIP: Book your bus ride via Klook, the price is inclusive of admission tickets! Once you arrive, the tour guide in charged of briefing bus riders will actually help you queue and obtain the entry tickets, so everything is sorted out on your behalf for a full day of fun.
BONUS: Get into the spirit of whimsy with adorable merch
Since you're going to be trigger-happy with the camera anyway, nothing makes the snaps and memories better than a prop or accessory companion.
Before embarking on the journey through Everland, equip yourself with a couple of plush toys for cuddling, and a cutesy headband to adorn your noggin.
Instead of lugging a heavy bag around all day, you can chuck your belongings in a locker at the entrance and carry just the essentials in a brand new waist pouch!
TIP: Simply by booking your admission through Klook, you'll get a free gift voucher worth 5,000 won to offset the cost of your shopping spree!
Guide to Everland South Korea
Everland manages to strike that perfect balance of childlike whimsy with just enough doses of heart-pumping excitement, such that grownups would be thrilled to visit as well. It's a tourist hotspot but the locals love it as well, as proven by over 80% of the crowd we saw who were Korean.
We visited on a sunny Tuesday afternoon and the park was alive with folks young and old, all getting to take their pick from the chilled out activities to the most insane rides, and everything in between.
Address: 199 Everland-ro, Pogog-eup, Cheoin-gu, Yongin-si, Gyeonggi-do, South Korea
Opening hours: Sun to Thur 10AM – 9PM | Fri to Sat 10AM – 10PM
Price: S$36.55 per ticket if purchased through Klook (U.P. $65.790)
Telephone: +82 31 320 5000
Everland experiences made better with Klook
From skipping queues to non-stop, round-trip transportation, Klook allows you to make special arrangements for maximum ease and convenience. With the added bonus of snagging some sweet deals, too!
Image credit: Everland
To ensure you don't waste a single second that could be spent exploring all the theme park has to offer, you know where to look while settling your travel package itinerary. As a treat for TSL readers who are first-time Klook users, key in the code <TSL5> for $5 off any activity! Promo ends 31 October 2019.
To stay connected with our theme park buddies and post all the juicy IG stories on the spot, Klook hooked us up with a handy portable wifi device rental.
As a trusted travel activities platform that's also big on value-added savings, Klook has also helped us get the most out of the following holiday destinations:
---
This post was brought to you by Klook. Photography by Koh Hui Qing and Stephen Tae Kim.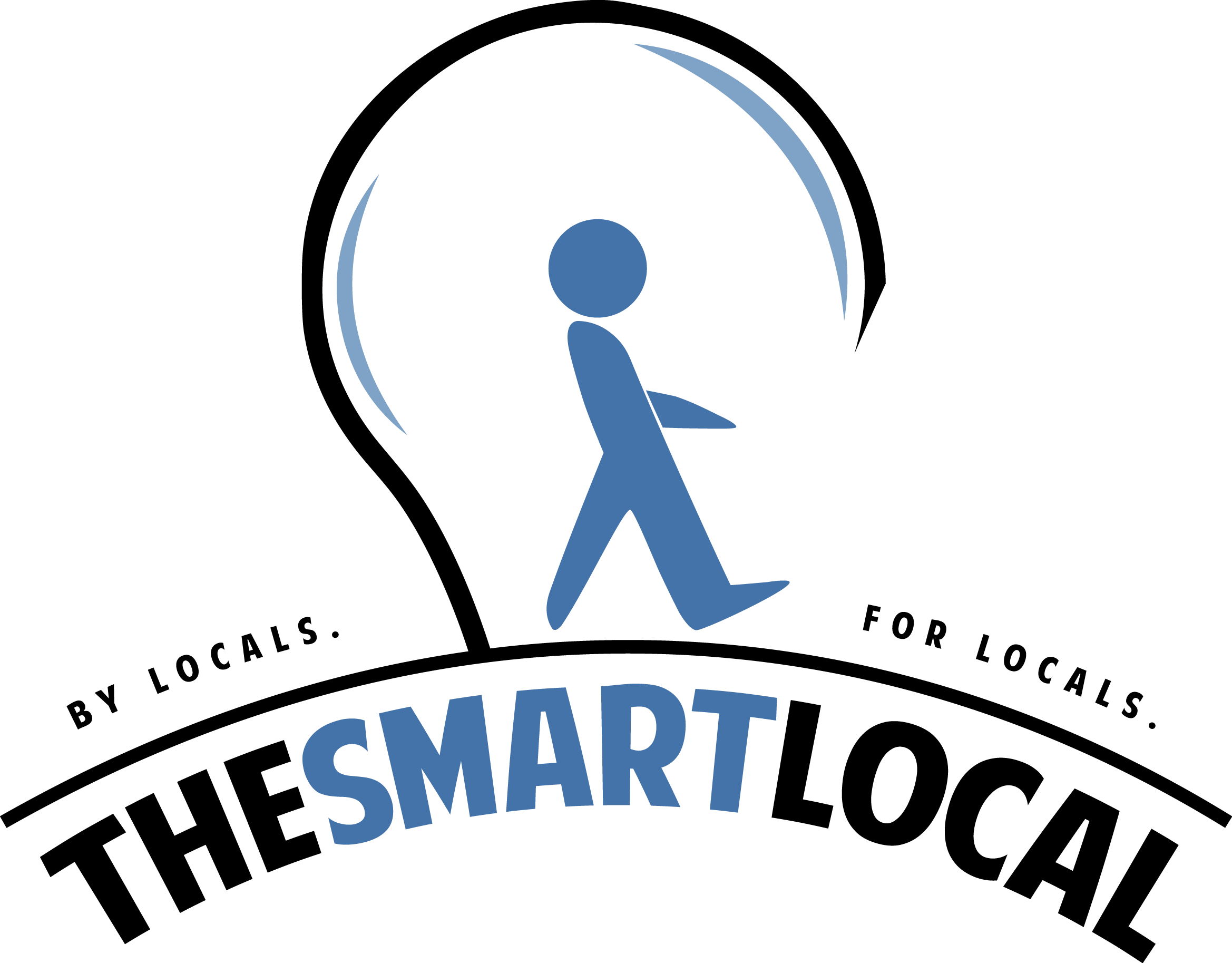 Drop us your email so you won't miss the latest news.