Hometown Cha-Cha-Cha episode one review
---
Hometown Cha-Cha-Cha stars the adorable dimple couple Shin Min-a and Kim Seon-ho. According to Asia Today, a Korean daily newspaper, Hometown Cha-Cha-Cha garnered an impressive 6.8% viewership rating for their first episode. 
Hometown Cha-Cha-Cha has since come to an end, but if you've yet to start watching it and are wondering what the fuss is all about, our review on the first episode will be of great help.
---
A dentist with brain & beauty moves to a seaside village 
---

Image credit: tvN
Hometown Cha-Cha-Cha revolves around two protagonists, Yoon Hye-jin and Hong Doo-shik. 
Hye-jin, played by Shin Min-a, is a successful dentist who seems to have it all. She's an independent and competent lady with her own convictions. However, Hye-jin's hostile relationship with her boss pushes her to quit the job.
Doo-shik is a mysterious man whose background is unknown, but he is a jack of all trades. The local residents of Gongjin, a seaside village, call him "Chief Hong". After Hye-jin moves to Gongjin from Seoul, her interest in Doo-shik is piqued.
---
Highlights
---
1. Hye-jin knows how to stand her ground
---

Image adapted from: tvN 
At the beginning of episode one, we are introduced to Yoon Hye-jin, a successful dentist. Hye-jin's first patient of the day is her neighbour's mother, Kim Yeon-ok. After the check-up, Yeon-ok expresses how worried she was about the cost of the treatment.

Image adapted from: tvN 
After Yeon-ok leaves, the chief doctor has a word with Hye-jin. The chief doctor begins to question Hye-jin's choice of treatment for Yeon-ok. Hye-jin states her treatment plan clearly, saying that she intends to preserve Yeon-ok's own teeth as much as possible instead of recommending a more expensive treatment plan – getting dental implants. 

Image adapted from: tvN 
In response to Hye-jin's treatment plan, the chief doctor says, "The best defense is a good offense. You know that, right?" Here, the chief doctor is implying that Hye-jin should recommend to a pricier treatment plan so that the dental clinic can earn more.

Image adapted from: tvN 
The chief doctor asks Hye-jin to come up with a new strategy. But as she is about to leave Hye-jin's office, Hye-jin stops her in her tracks. She firmly says, "I have the right to plan her treatment the way I deem fit." Hye-jin is not only a successful dentist, but also a confident woman with morals and conviction.

Image adapted from: tvN
Upon hearing Hye-jin's assertion, the chief doctor removes Hye-jin as the doctor in charge of Yeon-ok. Angered by her abrupt decision, Hye-jin looks for the chief doctor. She speaks her mind and says, "It's doctors like you that make people suspect dental clinics of overtreatment." 
So far, Hye-jin is portrayed as a girl crush who is not afraid to stand her ground. We stan a charismatic and confident woman who knows how to stick to her guns. 

Image adapted from: tvN
Their heated argument comes to a close with Hye-jin throwing her medical gown on the floor, presumably quitting her job on the spot.
---
2. Hye-jin's first encounter with Doo-shik is reminiscent of Cinderella
---

Image adapted from: tvN
After Hye-jin quits her job, she travels to Gongjin, a seaside village away from the hustle and bustle of the city. She visits Gongjin in memory of her late mother and spends some time alone reminiscing about her childhood.
Hye-jin walks along the beach, and out of the blue, she frantically searches for something.

Image adapted from: tvN
The beach scene marks Hye-jin's first encounter with Doo-shik, who passes her one of her shoes. This scene reminds us of Cinderella, when Prince Charming picked up one of Cinderella's glass slippers.

Image adapted from: tvN
Although their first encounter begins as a heart-fluttering moment, it soon becomes comical. Hye-jin thanks Doo-shik for finding her shoe, but she proceeds to ask him if he has seen the other shoe. 
Doo-shik says that she is mistaken as he did not retrieve her shoes willingly. Instead, her shoe floated on his surfboard.

Image adapted from: tvN
Seeing Hye-jin barefooted with a missing shoe, Doo-shik throws his pair of slippers – emblazoned with the name of a raw fish restaurant – onto the sand and asks her to take them.
Although the pair of slippers does not go well with her outfit, Hye-jin has no choice but to wear them.
---
3. Doo-shik's ability to communicate in sign language 
---

Image adapted from: tvN
A fire breaks out at a telecom station in Gongjin, disrupting internet and phone services and resulting in banks being shut down. Upon hearing this news, Doo-shik sets out to inform the elderly, who may have been flustered by the unexpected situation.

Image adapted from: tvN
Doo-shik visits each house in every corner of the sea village, and asks the elderly to remain calm and patient. 

Image adapted from: tvN
Finally, Doo-shik and Hye-jin visit an elderly woman who is sitting outside her house and looking at the wide sea. Doo-shik begins to communicate with her in sign language, informing her of the telecoms shutdown
This scene took us and Hye-jin by surprise as Doo-shik is portrayed as a countryside man who is seemingly less educated than Hye-jin, a competent dentist. However, his ability to communicate in sign language reveals an unexpected side of him. 

Image adapted from: tvN
While interacting with the old woman, Doo-shik remains calm and collected. He flashes a warm smile and tells her not to worry so much about the fire.

Image adapted from: tvN
So far, not much is known about Doo-shik. Hye-jin does not know his age, background, and occupation. But after Hye-jin witnesses Doo-shik's interaction with the elderly, her interest in him deepens. 
This scene helped us learn about the warm nature of Doo-shik, as well as Hye-jin's curiosity about Doo-shik's unknown identity.
---
Verdict: 4/5
---
We thoroughly enjoyed the contrast between the hectic city life and peaceful countryside life. More often than not, K-dramas revolve around a modern setting or fantasy world, but Hometown Cha-Cha-Cha warmed our hearts with the simple yet diligent lifestyle of the locals living in Gongjin.
Also, the ending of episode one got us screaming. The drama ends from Doo-shik's point of view, who is revealed to show keen interest in Hye-jin at first sight. The closing scene hints that more romantic scenes are coming up, and we can't wait to see more of the dimple couple together.
---
Hometown Cha-Cha-Cha review: Loss, love, and a new beginning
---
The first episode of Hometown Cha-Cha-Cha already touches on a variety of topics, such as the loss of a mother, love at first sight, and the courage to seize a golden opportunity. The dimple couple may be what gets you started on this drama, but we believe the meaningful and healing slice-of-life elements will be what makes you stay till the very end. 
You can catch Hometown Cha-Cha-Cha on Netflix.
Also check out: 
---
Cover image adapted from: @tvn_drama and @tvn_drama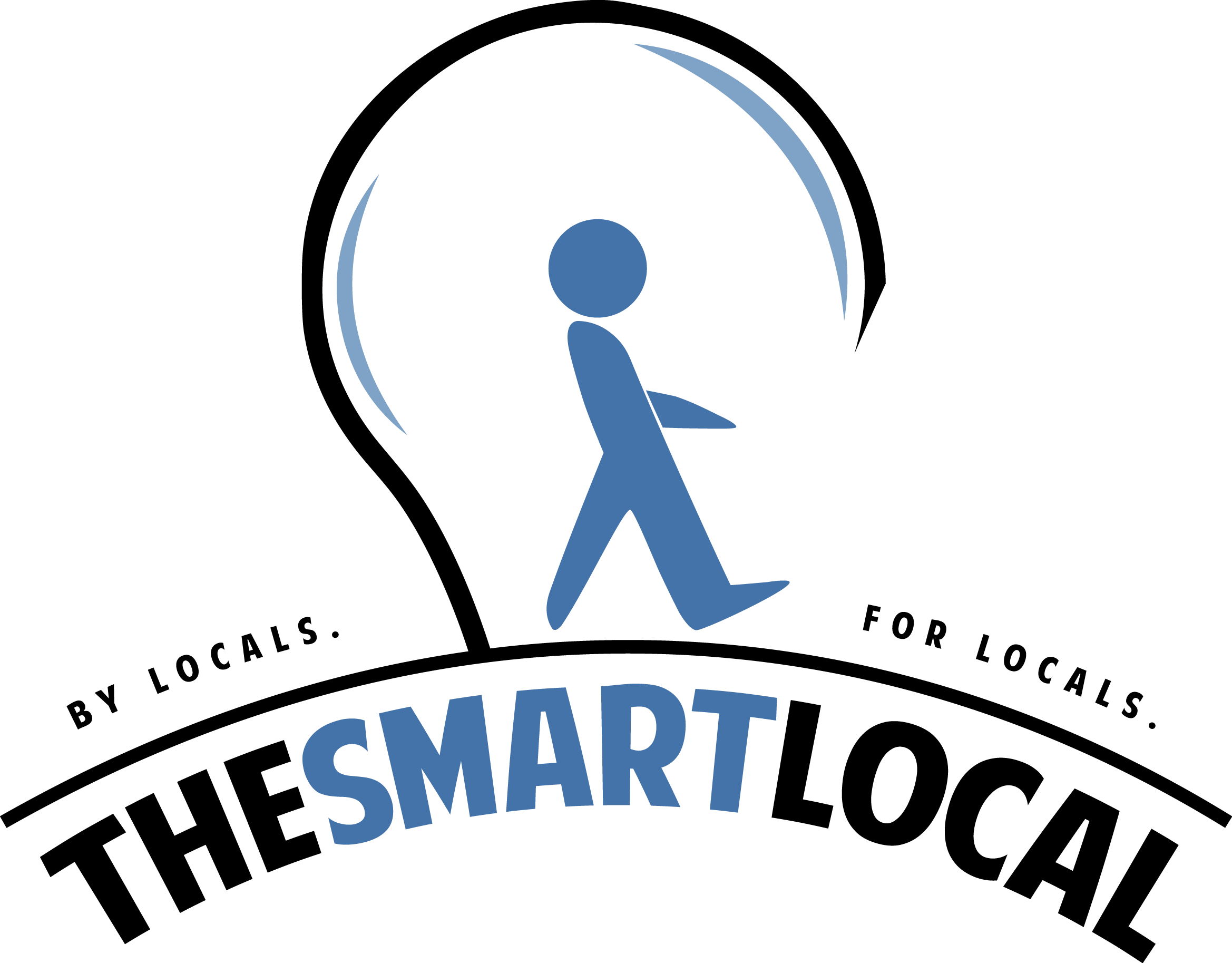 Drop us your email so you won't miss the latest news.