Upcoming Korean dramas in the 2nd half of 2020
---
2020 has been difficult for many, with the economy slowing down and travel plans taking a back seat. However, we are thankful that the K-dramas that have been dished out so far are of top-notch quality, keeping us entertained while we're confined at home. K-dramaland shows no signs of slowing down, especially with these 10 upcoming Korean dramas that are set to air in the second half of 2020. There's really no better time for you to sit back, relax, and enjoy these highly-anticipated dramas. 
---
1. Backstreet Rookie
---
Image credit: @sbsdrama_official 
Main cast:
Ji Chang-wook as Choi Dae-hyun

Kim Yoo-jung as Jung Saet-byul

Do Sang-woo as Jo Seung-jun

Han Sun Hwa as Yoo Yeon-joo 
First on the list for the upcoming Korean dramas in 2020 is Backstreet Rookie, which is set to air on June 12, taking over the timeslot currently occupied by The King: Eternal Monarch. It's a light-hearted drama based on a webtoon series called Convenience Store Saet Byul. 
Choi Dae-hyun is a dashing but clumsy convenience store owner, and Jung Saet-byul works for him as a part-timer to help mend his store. Over time, an unlikely relationship between the two starts to develop. 
Fans are in for a treat as the leads look like a perfect couple during their first script reading session, and K-pop idols such as Secret's Han Sun-hwa and LABOUM's Solbin are also part of the show. 
Genre: Romance, comedy
Airs: June 12 
---
2. Search
---
Image credit: HANCINEMA
Main cast:
Jang Dong-yoon as Koo Dong-jin 

Krystal Jung as Son Ye-rim

Moon Jung-hee as Kim Da-jung 

Yoon Park as Lee Joon-sung 
This drama is set in the Korean Demilitarised Zone (DMZ), where a search group made up of military personnel, including Sergeant Koo Dong-jin and First Lieutenant Son Ye-rim, head to the frontline to work on a missing person case that turns out to be a murder mystery.
Going up against an unknown enemy proves challenging, and making it out of the DMZ safely is their only wish. 
Genre: Thriller, mystery, military
Airs: October 10 
---
3. It's Okay To Not Be Okay
---

Image credit: Asianwiki
Main cast:
Kim Soo-hyun as Moon Gang-tae

Seo Ye-ji as Go Moon-young

Oh Jung-se as Moon Sang-tae

Park Gyu-young as Nam Joo-ri
After catching glimpses of Kim Soo-hyun's cameo appearances in Hotel Del Luna and Crash Landing On You, fans were understandably impatient to see Kim Soo-hyun in a lead role again. Now, they'll finally have their wishes granted with his long-awaited return to the K-drama scene.
It's Okay to Not Be Okay, also known as Psycho But It's Okay, will be Kim Soo-hyun's first drama as the lead after his discharge from the military. This also marks his first lead role after The Producers back in 2015. 
Follow a blossoming romance between Moon Gang-tae, a healthcare worker caught up in a psychiatric ward with no time for love, and Go Moon-young, a writer who has never been in love. 
Genre: Romance, fantasy
Airs: June 20
---
4. Flower of Evil
---

Image credit: @tvndrama.official
Main cast:
Lee Joon-gi as Baek Hee-sung

Moon Chae-won as Cha Ji-won 

Jang Hee-jin as Do Hae-soo

Seo Hyun-woo as Kim Moo-jin
K-dramaland in 2020 is truly blessed with many A-list actors such as Hyun Bin, Lee Min-ho, and Kim Soo-hyun finally making a comeback. Come July, you'll get to see Lee Joon-gi in a drama called Flower of Evil. 
Joon-gi plays Baek Hee-sung, a craftsman who is married to detective Cha Ji-won. Apart from running his own studio business, he's also known to be a loving husband who's willing to help with housework and childcare. 
However, this seemingly flawless husband is actually far from perfect and hides a dark secret, which is the reason why he lives under a new identity – the only one known to his wife. 
As Ji-won embarks on a new case to track down a psychopath, she begins finding clues that will tear her happy family apart. As the saying goes, your worst enemy could be right by your side.  
Genre: Suspense, thriller, romance
Airs: July 8
Available on: Viu
---
5. The Story of Gumiho
---
Image adapted from (left to right): @leedongwook_official and @pretty_boah
 Main cast:
Lee Dong-wook as Lee Yeon/Gumiho

Jo Bo-ah as Nam Ji-ah

Kim Bum as Lee Rang 
A gumiho is a mythical fox that's supposedly able to transform into other beings. Most tales involve a beautiful lady who, more often than not, goes around seducing men in order to devour their flesh. But The Story of Gumiho bucks the trend by featuring a male gumiho fox, played by Lee Dong-wook.
Gumiho Lee Yeon deals with issues between the living and underworld, whereas Nam Ji-ah is a PD currently producing a show on Korean urban legends. As her job requires her to discover more about these mythical creatures and stories, she inevitably comes across Lee Yeon, resulting in a spark of interest between the two. 
Besides the on-screen couple, viewers should keep a lookout for Kim Bum, best known for starring in Boys Over Flowers and That Winter, the Wind Blows. He'll be making a comeback as the supporting male lead. 
Genre: Fantasy, romance
Airs: TBC
---
6. Love Alarm 2
---

Image credit: Netflix
Main cast:
Kim So-hyun as Kim Jo-jo

Jung Ga-ram as Lee Hye-young

Song Kang as Hwang Sun-oh 
Love Alarm is coming back with a second season after the first ended with an updated version of Joalarm, a dating app which notifies you when your admirer is within a 10-metre radius of you.
This upgraded version, however, takes dating to a whole new level with a new function that allows you to know if your admirer loves you or not. 
Will this newly added feature further complicate the ongoing love triangle between Jo-jo, Hye-young, Sun-oh? And if you've yet to start on this series, now's the best time to catch up before season 2 comes out on 22nd August.
Check out our article here for more details about the first season. 
Genre: Romance
Airs: August 22
---
7. Stranger 2
---
Image credit: Asianwiki
Main cast:
Cho Seung-woo as Hwang Shi-mok

Bae Doo-na as Han Yeo-jin

Lee Joon-hyuk as Seo Dong-jae 

Park Sung-geun as Kang Won-cheol
Season 2 of Stranger sees emotionless prosecutor Hwang Shi-mok being demoted to work in a district prosecutor office. Despite this, he continues to partner up with detective Han Yeo-jin to get to the bottom of a corruption case involving the prime minister. 
Read our article here to learn more about the first season of Stranger.
Genre: Crime, thriller
Airs: July
---
8. The School Nurse Files
---
Image credit: Asianwiki
Main cast:
Nam Joo-hyuk as Hong In-pyo

Jung Yoo-mi as Ahn Eun-young 
After two years of waiting, The School Nurse Files is finally coming to Netflix in the second half of 2020. The show draws inspiration from a novel titled School Nurse Ahn Eun-young, written by author Chung Se-rang. 
School nurse Ahn Eun-young possesses the special ability to see ghosts. She performs exorcisms to get rid of spirits, with the help of rather unique tools such as BB guns and fake knives. Along with teacher Hong In-pyo, played by Nam Joo-hyuk, they will join forces to protect the school from evil spirits. 
Genre: Romance, comedy, fantasy, mystery
Airs: TBC
---
9. Start-Up
---

Image credit: MyDramaList
Main cast:
Bae Suzy as Seo Dal-mi

Nam Joo-hyuk as Nam Do-san

Kang Ha-na as Won In-jae

Kim Seon-ho as Han Ji-pyung
This drama has garnered attention even without official promotional activities, and for good reason. It features two of the hottest Hallyu stars – Bae Suzy, who starred in Vagabond, and Nam Joo-hyuk, famous for his role in Weighlifting Fairy Kim Bok-joo.
The production crew is equally noteworthy. The script is written by Park Hye-ran, known for her works such as While You Were Sleeping and I Hear Your Voice. The series is also set to be directed by Oh Choong-hwan, who was in charge of Hotel Del Luna. It's no wonder fans are already hyped up for what's to come this October. 
Viewers will follow two entrepreneurs, Seo Dal-mi and Nam Do-san, as they set out to run their respective start-ups in the hopes of making it big. 
Dal-mi comes from a chaebol family, but unlike her counterparts in her social circle, she's determined to become successful without the help of her family. Do-san, on the other hand, is known to be a top student, always excelling in his studies. However, he can't seem to replicate this success in his start-up business.
When these two entrepreneurs from different walks of life become friends, they decide to collaborate and launch a successful business with the help of one another. 
Genre: Romance, comedy
Airs: October 10
---
10. Did We Love?
---

Image credit: JTBC
Main cast:
Song Ji-hyo as No Ae-jung

Son Ho-jun as Oh Dae-oh

Song Jong-ho as Ryu Jin

Kim Min-jun as Goo Pa-do

Ko Ja-sung as Oh Yeon-woo
Song Ji-hyo plays movie producer No Ae-jung, a single mother who hasn't been romantically involved with anyone for the past 14 years. But Lady Luck is now on her side when four men, each with their own unique traits, show interest in her and her life. 
Genre: Romance
Airs: After Mystic Pop-Up Bar
---
Bonus: The Silent Sea
---
Image adapted from (left to right): IMDb and IMDb
Main cast:
Gong Yoo as Yoon Jae

Bae Doo-na as TBC 
There's not much information about The Silent Sea, but A-list actors Gong Yoo and Bae Doo-na are in talks to take up the lead roles in this drama, which is set to start filming in August. 
This sci-fi drama is based on a 2014 short film of the same title, where two scientists set off to the Moon in an attempt to collect some unknown samples that are supposed to help save planet Earth after years of destruction. 
Genre: Sci-fi, thriller, mystery
Airs: December (TBC)
---
Bookmark these upcoming Korean dramas
---
2020 may be dismal in real life, but the reverse is true for K-dramaland. The latter half of 2020 is set to be filled with upcoming Korean dramas that will be sure to keep you entertained. Bookmark these dates in case you lose track of time!
Check out these articles about Korea:
---
Cover image adapted from (clockwise from topright): Asianwiki, @tvndrama.official, MyDramaList, and @sbsdrama_official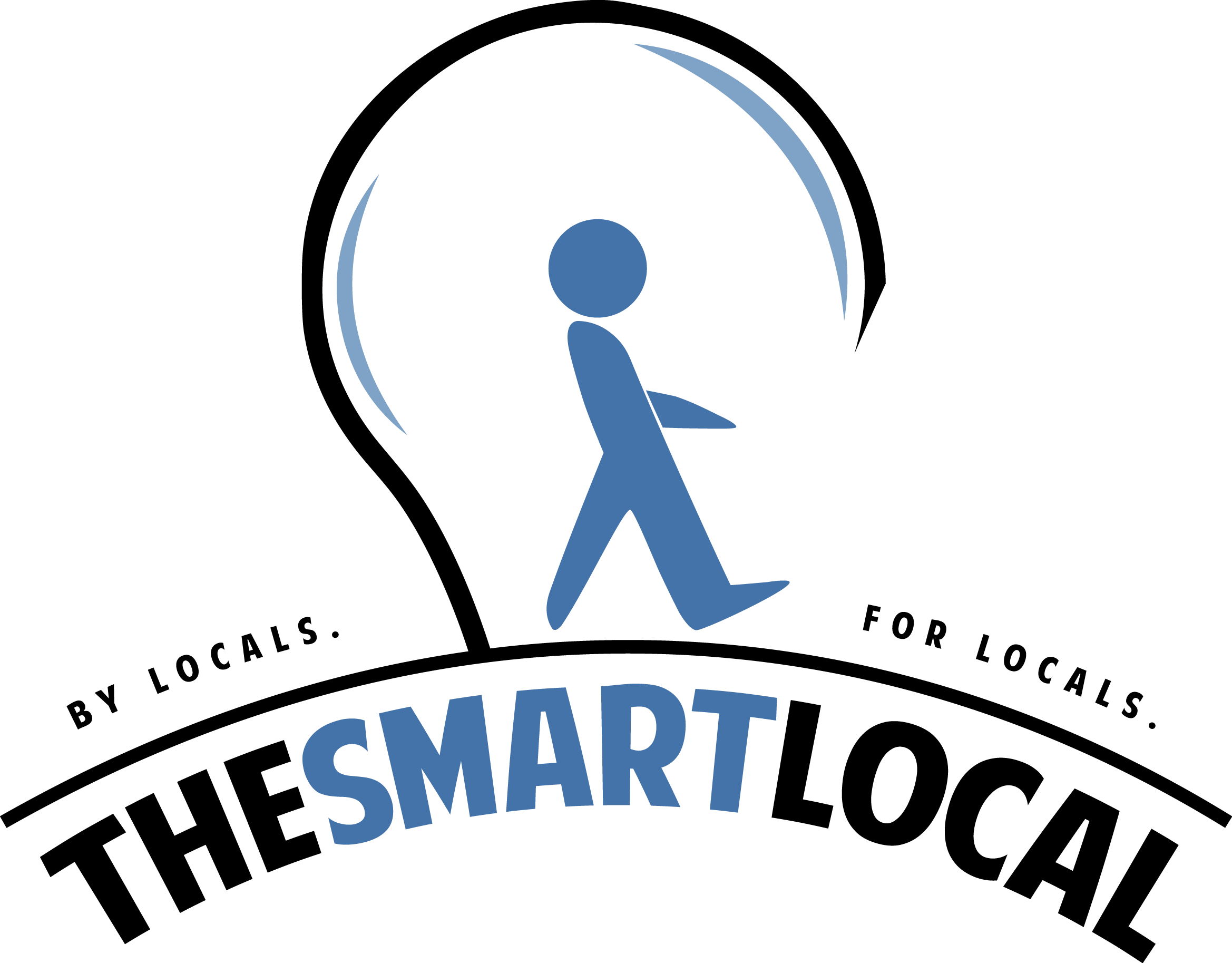 Drop us your email so you won't miss the latest news.