Single's Inferno facts
---
Single's Inferno was actually adapted from a British reality dating show called Too Hot To Handle. And unless you've had zero Internet connection for the past few weeks, you would have seen Single's Inferno somewhere online. Has the show ignited curiosity in you? These 10 facts about Single's Inferno will alleviate some of that burn. 
You know it's serious business when the premise of a show features singles stranded on an island that represents hell, while those who are partnered up get to enjoy life in literal paradise. It's as if someone, somewhere, wants to tell us that singlehood is worthy of punishment.
---
1. BLACKPINK's Rosé visited Heaven Island in 2021
---

Paradise City hotel, also referred to as Heaven Island in Single's Inferno.
Image credit: @pcitykorea
The luxurious hotel that served as Heaven Island in Single's Inferno is aptly named Paradise City. Not only does its majestic grandeur captivate the attention of many, but the hotel is also highly accessible as it's located near Incheon International Airport.
It was even featured in a CNN article titled World's most glamorous airport hotel ups the travel hub scene in 2019.
Paradise City made its name known to the public prior to the release of the dating reality show thanks to a few Korean celebrities.

BLACKPINK's Rosé at Paradise City.
Image credit: @roses_are_rosie
In September 2021, BLACKPINK's Rosé posted pictures of herself unwinding in the opulent comfort of Paradise City. Looking at how tiny Rosé seems in the spacious living room with high ceilings, it's easy to tell how grand the hotel is.
Also, Big Bang's Taeyang and his wife, Min Hyo-rin, have a personal connection with the hotel – their wedding reception was held at Paradise City in 2018!
Several K-pop groups such as Mamamoo, LOONA, and T-ara visited the hotel to film their music videos. In addition, ASTRO's Cha Eun-woo held a fan meeting at Paradise City in the summer of 2021.

Image credit: @pcitykorea
You'll be shocked to know that a night at the Grand Deluxe Pool Villa costs KRW20,000,000 (~USD16,803.65). It seems like a night on Heaven Island comes with a hefty price tag – no wonder the participants were so eager and desperate to set foot in paradise on earth.
---
2. Moon Se-hun runs a restaurant in Gangnam 
---

Onlygo restaurant run by Moon Se-hun.
Image credit: @onlygo_seoul
In Single's Inferno, participants on Hell Island are prohibited from revealing personal information such as their age and occupation. They are only allowed to do so on Heaven Island.
Being one of the last participants to visit Heaven Island, Moon Se-hun only managed to reveal his age and occupation nearing the end of the series. It turns out that the 27-year-old runs a wine and dine restaurant, called Onlygo, located in Gangnam.

Wonder Girls' Sohee at Moon Se-hun's restaurant.
Image credit: @onlygo_seoul
His restaurant has been visited by celebrities such as SNSD's Seohyun and Wonder Girls' Sohee.
If you're lucky, you might even spot him at the restaurant and get to snap a picture with him. But now that the address of his restaurant is known to the public, expect a long queue ahead of you when you visit.
Address: 20 Eonju-ro 151-gil, Sinsa-dong, Gangnam-gu, Seoul
Opening hours: 11AM-10PM, Closed on Monday
Telephone: 070-8888-2755
---
3. Hell Island was featured in several Korean variety shows
---

Saseungbong-do Island, also referred to as Hell Island on Single's Inferno.
Image credit: @goout_0710
The island that was featured in Single's Inferno is known as Hell Island, but its actual name is Saseungbong-do Island.
Despite its remote location, Saseungbong-do Island appeared in several popular Korean variety shows, such as Two Days & One Night, Running Man, and Infinite Challenge.
Although the island is relatively secluded, making your way there is easy. All you have to do is take a ferry from Incheon Coastal Passenger Terminal!
Since the primary mode of transportation to and around Saseungbong-do Island is a boat, visitors are encouraged to rent a private boat to explore the island.
The one-day rental fee amounts to KRW100,000 (~USD84.10) for solo visitors, while individuals travelling in a group of more than five only have to pay KRW15,000 (~USD12.61) per person per day.
You can watch a snippet of Saseungbong-do Island in the fourth season of Two Days & One Night here:
Video credit: KBS 한국방송
---
4. Choi Si-hun was embroiled in a host bar scandal
---

Choi Si-hun, also known as the simp for Song Ji-a.
Image credit: @choi_hun2
On 2nd January 2022, an anonymous user posted a statement on a Korean internet forum called DC Inside. The post was directed at one of the male participants in Single's Inferno, Choi Si-hun.
The anonymous post claimed that Choi Si-hun used to work at a host bar and that he's a frequent club-goer. Although the post was deleted after a short while, the scandal had already started spreading on the internet.
The post caused a heated debate among netizens as host bars are frowned upon in Korean culture. On the surface, escorts working at host bars provide entertainment to customers by drinking, dancing, singing, and interacting with them. However, this isn't always the case as sexual transactions can be involved behind closed doors.
In response to the anonymous statement, Choi Si-hun firmly denied the accusation on his Weibo account in both Korean and Chinese. On 3rd January, he personally clarified that the rumour made against him was a baseless allegation, and asserted that he has never worked in a host bar.
Choi Si-hun added that he has never committed any wrongdoing that he would be culpable for. He even said that he could bet his life to prove his innocence. 
According to the producers of Single's Inferno, the casting process of the dating reality show included a thorough background check to ensure that all participants are fit for the program.
Choi Si-hun is no longer embroiled in the host bar scandal. 
---
5. Kang So-yeon almost made her debut as part of Nine Muses
---

Image credit: @kangsoyeon__
Kang So-yeon's past as a K-pop trainee surprised many viewers as she's one of the most athletic and toned female participants in Single's Inferno.
In 2006, she participated in an audition program called Superstar Survival. Following the show, she signed a contract with JYP Entertainment. She eventually decided to leave the company to join Star Empire, an entertainment company formerly home to ZE:A and Nine Muses. 
After entering Star Empire, Kang So-yeon almost made her debut as part of the girl group Nine Muses. Unfortunately – or thankfully – she didn't make the cut.
In 2011, she debuted as part of the hip hop group WE, which had both male and female members. Kang So-yeon went by the stage name "Rosy" and left the group three years later. 
Although she is no longer active as an artist, she has found her true passion in sports such as boxing, judo, and even diving!
---
6. The first Korean reality show to enter Netflix's Top 10 chart
---

The full cast of Single's Inferno.
Image credit: @__1126.1
Single's Inferno has been the talk of the town, and it's the first Korean reality show to enter the Top 10 chart on Netflix.
Although several Korean dramas such as Squid Game, My Name, and Hellbound have made a splash on Netflix, there has never been a case of a Korean reality show achieving global success. 
When the producer of Single's Inferno heard that the show entered the Top 10 chart, he thought that the world was playing a prank on him.
Korean dating reality shows such as Heart Signal and Divorced Singles are domestically popular, but Single's Inferno marks the first show to gain both domestic and international support. 
In fact, Single's Inferno surpassed the sci-fi Netflix series The Silent Sea, which features top-tier actors such as Gong Yoo and Bae Doo-na.
The show came to an end on 8th January, and many viewers are curious to know whether a season two is in the works. While nothing has been confirmed, we believe that a sequel is on the cards thanks to the overwhelming love viewers have shown towards the series. 
---
7. Sunmi convinced Cha Hyun-seung to join the show
---

Cha Hyun-seung with Sunmi.
Image credit: @502bright
On 10th January, Cha Hyun-seung posted three pictures along with a lengthy caption on his Instagram account.
In the post, he mentioned that he was initially reluctant to participate in the dating reality show. The writers of the show sent him several DMs but he ignored the messages as he wasn't interested in their offer.
But Sunmi and Chang-sub, a soloist and the lead vocalist of the boy group BtoB respectively, convinced him to join Single's Inferno. They encouraged Hyun-seung to participate by telling him that he might meet The One in the program.
Hyun-seung first made his name known to the public as Sunmi's backup dancer thanks to a fancam that went viral in 2018. The video shows Hyun-seung dancing with Sunmi to one of her most famous songs, 24 hours. 
You can watch the viral video here:
Video credit: 비몽
---
8. Shin Ji-yeon participated in a beauty pageant
---

Image credit: @jiiiyeonie__
In 2020, Shin Ji-yeon participated in a beauty pageant, but it wasn't just any contest – it was a traditional Korean beauty pageant.
She was selected as one of the participants who best represents Korean traditional beauty in the 90th National Chunhyang beauty pageant. "Chunhyang" refers to the heroine in a famous romance Korean folk tale called Chunhyangjeon.
During the contest, she defined beauty as "confidence" and said that beauty isn't about trying to meet a fixed societal standard. She also emphasised the importance of inner beauty, and stated that humility and filial piety are what make up beauty on the inside. 
You can watch a short clip of Shin Ji-yeon dressed in Korean traditional costume here:
Video credit: 구독눌러주세요
---
9. Choi Si-hun is not only a CEO, but also an actor 
---

Image credit: @choi_hun2
Currently, Choi Si-hun is the CEO of an apparel brand called HOTEN. Prior to running a business, he pursued acting. His most recent work was a 2021 web drama titled Romanced.
In 2019, he was featured in another web drama called Standby Curator. The story follows young artists and the challenges they face in preparation for an art exhibition. Choi Si-hun played the main character, Jeon Si Hoon, in Standby Curator.
If you're curious about Choi Si-hun's acting skills, you can watch the first episode of Romanced here:
Video credit: 찐엔딩
---
10. An Yea-won appeared in I Can See Your Voice 
---

Image credit: @yeah.w__
I Can See Your Voice is a music game show involving judges who are celebrities and singers who are non-celebrities. The judges have to differentiate between the real vocalists and those with non-existent singing skills.
In 2017, An Yea-won took part in the fourth season of I Can See Your Voice. Back then, she introduced herself as a bikini model. Currently, she works as a personal trainer, pilates instructor, and a model.
Unfortunately, singing is not her forte. She participated in the music show as a fake vocalist and made the audience and judges laugh out loud with her out-of-tune singing.
If you need a good laugh, check out the video of An Yea-won singing here:
Video credit: Mnet TV
---
Single's Inferno facts that will answer your burning questions 
---
Single's Inferno is great for killing time or reawakening your dormant love cells. If you want to watch a Korean dating reality show that's much more spicy and provocative compared to its peers, we encourage you to add Single's Inferno to your must-watch list. 
Also check out:
---
Cover image adapted from: @pcitykorea and @choi_hun2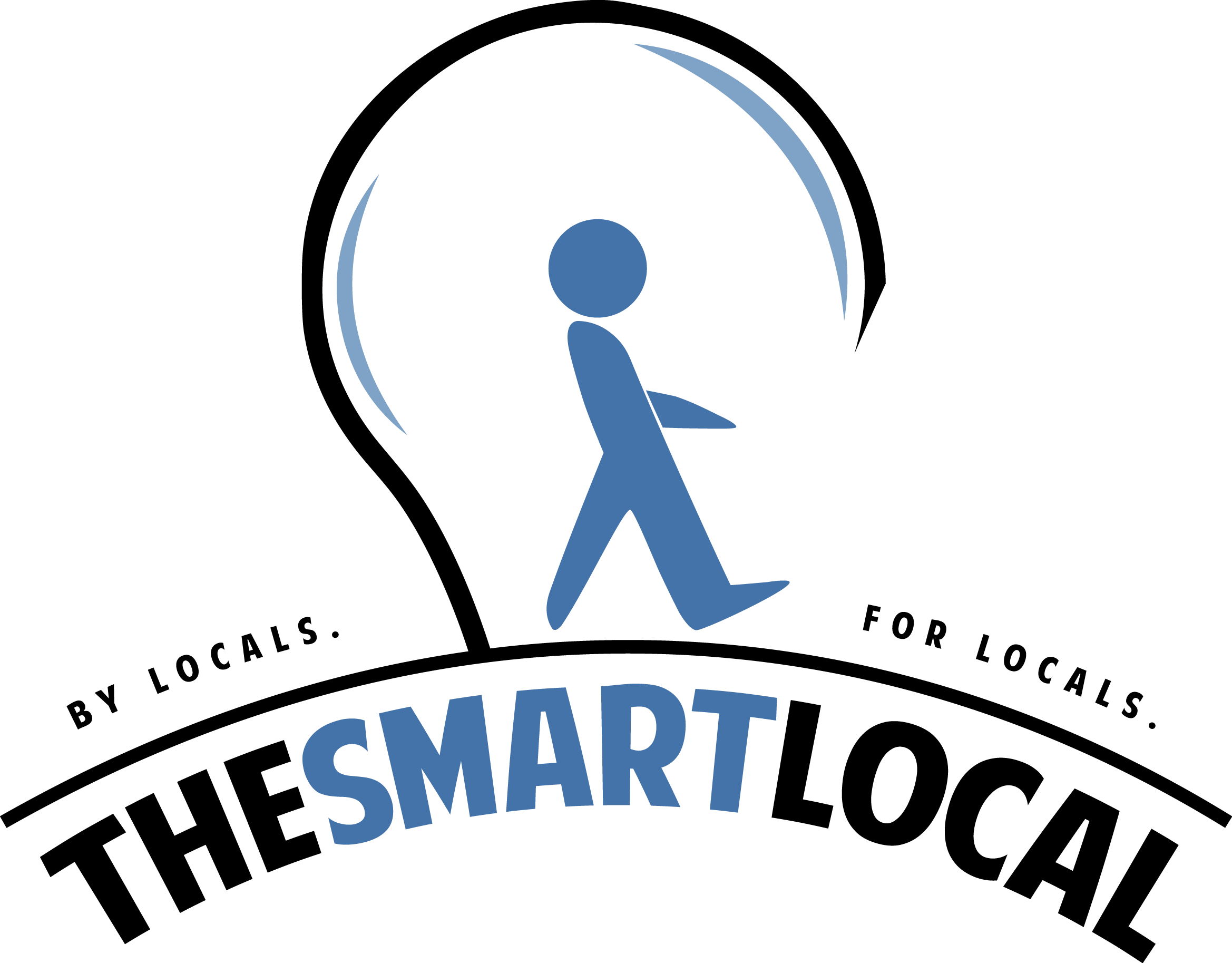 Drop us your email so you won't miss the latest news.