Newtro trends in South Korea
---
South Korea's newtro trend has been making people fall in love with everything retro, from fashion to food. Newtro (뉴트로) is derived from the words "new" and "retro", and it reflects the current trend of people being drawn to nostalgic items and experiences.
Recently, many K-dramas, K-pop groups, and variety shows have increased the visibility of the newtro trend. Examples include TvN's Reply series, idols wearing modern hanboks, and the recent debut of SSAK3, whose concept emulates Koyote, a co-ed trio popular in the 90s.
---
1. Old-school snacks with original packaging
---

Lotte's Peppero in its original 1983 packaging
Image credit: 비비빅닷컴
When we think of old-school snacks, we think of our childhood when we would save a portion of our pocket money in order to buy our favourite snacks. Now that we're older, we can buy snacks whenever we want, but the packaging of these old-school snacks no longer look like what they used to be when we were kids.
Thankfully, the newtro trend has brought back the appeal of retro packaging. Several brands, such as Lotte, Gompyo, and Samyang, have released special retro editions of their popular snacks.

Lotte's Juicy & Fresh Gum
Image credit: diarycat
Lotte's Juicy & Fresh Gum first entered the market in 1972 and it is still one of Lotte Confectionery's most well-known products today. Inspired by the newtro trend, Lotte released a retro edition of their best-selling product.
Featuring bright colours and designs reminiscent of signboards in the '70s, the paper wrapper of each gum strip bears words of encouragement such as "Everything will be okay", "I love you", and "I'll always be by your side, don't worry".

Gompyo Original popcorn, nachos and canned beer
Image credit: @yellow770327
Another brand that has decided to ride on the newtro trend bandwagon is Gompyo, a flour company that has been around since 1955. Gompyo re-designed the look of their popcorn, nachos, and beers to reintroduce elements of their packaging back in the 90s, such as the font and their original green polar bear logo.



Samyang's Star Popeye Snack and Lotte's Cheetos
Image adapted from: diarycat and diarycat
Several savoury snacks, such as Samyang's Star Popeye Snack and Lotte's Cheetos, have also made it back onto shelves, with retro packaging that evokes nostalgia in consumers.
---
2. Retro alcohol packaging
---

Jinro's Jinro is Back and Kumbokju's Soju King
Image credit: @geuncheol.kim
Original discontinued 70s versions of soju have made their return to shelves with their original packaging, logos, and taste. The growing list includes Kumbokju's Soju King, Muhak, and Jinro is Back. These newtro editions use transparent blue bottles, which immediately sets them apart from current soju bottles that come in green.

Oriental Brewery (OB) Lager (Newtro edition)
Image credit: @29cm.official
Beer brands such as Oriental Brewery have also adopted a retro look for their products. The newtro edition of their OB Lager features a cute bear mascot that was originally used back in the 1950s.



Image credit: @artbox_kr_official
The rise of retro alcohol packaging recently has inspired lifestyle store ARTBOX to launch a series of retro shot glasses – available as a set of 4 for KRW9,900 (~USD8.50) – so that one can enjoy a full-blown nostalgic drinking session.
---
3. Hanok-inspired home interior
---

Image credit: Wallpaper
Hanok is a type of traditional Korean housing first built and designed in the 14th century, during the reign of the Joseon Dynasty. A hanok has an overall wooden finish with giwa (tiled roofs), wooden beams, and windows and doors made out of wooden frames and hanji (Korean paper).
The traditional beauty of hanoks has not been lost in modern times. In fact, it has become a trend to incorporate certain characteristics of a hanok into one's modern living space.

Image credit: 도라지
The newtro revival of hanok architecture in a modern home involves the incorporation of modern furniture into hanok and vice versa. The harmony of the past and present in a modern hanok interior is unique, eye-catching, and especially irresistible for wood-lovers.
---
4. Hanok cafes
---

Dagwawa Cafe in Gyeongju
Image credit: @ellena.jin
While some might not want to revamp their home interior to look like a hanok, it doesn't mean that they don't enjoy spending time in one. The rise of hanok cafes in Korea has shown that people do appreciate the beauty of traditional architecture, and it's made even better with a cup of coffee in hand.

Noondlejae Cafe in Chungcheongnam-do
Image adapted from: @noondlejae_official and @noondlejae_official
Most hanok cafes maintain the external appearance and general structure of a traditional hanok while having a minimalist and modern interior. At these cafes, customers can enjoy being surrounded by Korea's rich history without having to sit uncomfortably on the floor, which was a common practice in the past.

Cafe Edge in Chungnam
Image adapted from: @cafe_edge and @cafe_edge
Hanok cafes are also perfect for those who like to disconnect from a fast-paced city life and spend a long tranquil afternoon sipping on traditional tea.

Hemel Cafe in Sejong City
Image adapted from: @jjinpink_90 and @jjinpink_90
---
5. Retro arcades
---

Image credit: @parkyla
Retro arcades evoke a sense of nostalgia with its old-school game selection, rugged interior, and iconic sliding doors that were commonly found in shops and houses back in the day.

Kom Kom Arcade in Itaewon
Image credit: Travie
At Kom Kom Arcade in Itaewon, you can play old-school favourites from the 80s and 90s – such as Super Mario, Snow Bros., and Tetris – at KRW500 (~USD0.43) per game. The retro arcade was featured in Netflix's When The Camellia Blooms (2019).

Mengkkongyee Arcade in Jeonju
Image adapted from: @jn._.0201 and @__penguining__
Another retro arcade to look out for is Mengkkongyee Arcade in Jeonju, which rose in popularity after it was featured in Search: WWW (2019). The game machines in the arcade look fresh out of the 70s while the exterior of the arcade resembles a typical Korean home of the same decade. 
---
6. Modern hanboks
---

VIXX's Shangri La (2017) concept
Image credit: Soompi
Hanboks are traditional Korean clothes worn during the Joseon Dynasty period. They are known for their loose fit, long overlapping necklines, and vibrant colours – all of which have been transposed onto modern hanboks.
Recently, modern hanboks have become a trend thanks to K-pop artists such as A.C.E, BLACKPINK, BTS, and VIXX.

BTS's 2019 Chuseok greeting
Image credit: @BTS_official
BTS incorporated parts of the hanbok, such as the jeogori (the upper garment), into their outfit for their 2019 Chuseok photoshoot.

BLACKPINK's How You Like That (2020) and A.C.E's HJZM : The Butterfly Phantasy (2020) concept
Image adapted from: YG Entertainment and A.C.E 에이스
A.C.E and BLACKPINK also brought attention to the beauty of the traditional garment by donning eye-catching modern hanboks during their recent comebacks.

Image credit: @jaya__lee
Modern hanboks are not only worn as stage outfits but also everyday wear. While a traditional chima (skirt) usually reaches the ankles, modern hanboks feature knee-length skirts that won't hinder mobility.

Image credit: Hanbok Advancement Center
The Hanbok Advancement Center in Korea ran a pilot program earlier this year, introducing the idea of modern hanbok school uniforms. Since the start of October, 22 Korean schools have started rolling out their new hanbok-inspired uniforms. 
---
7. Retro school uniforms
---

Image credit: @yu_yeonsu5
Renting retro school uniforms isn't just a popular tourist activity – even the Koreans do it too. Donning clothes from a different era can instantly transport one back in time.

Image adapted from: @hhha_ae and @byun.ddong
Retro uniform rental is usually available in hanok villages, cultural villages such as Gamcheon Culture Village, and places that evoke a different era, such as the Suncheon Open Film Set. Dressing up in retro uniforms is a popular activity for Korean couples – be it old couples who want to relive their prime years or young ones who want to timelessly document their love. 
---
8. Vintage clothes
---

Image credit: @imesther98
The newtro trend has become a lifestyle for some, spilling over into their fashion choices too. Thanks to people's growing love of vintage styles, clothing stores in Korea have begun bringing in clothes that reflect fashion trends of the past 3 decades.

Image credit: koalasplayground
SSAK3, who followed Koyote's concept from the 1990s, rose to popularity quickly due to the refreshing retro image that they had and their quirky throwback fashion. Yoo Jae-suk, Rain, and Lee Hyo-ri sported trends that were representative of 90s fashion, such as bold prints, bright colours, and gold chains.

Image credit: 방탄소년단
Similarly, BTS members wore 70s-inspired outfits for their recent release, Dynamite (2020). They perfectly pulled off bell-bottom pants and bold prints – styles that would have been called "tacky" and "old-fashioned" if it weren't for the newtro trend. 
---
9. Cute stickers and mobile accessories
---

Image credit: @daeun_life
Samsung's Z Flip was recently released and it helped to revive the trend of decorating phones with cute stickers even among full-grown adults. The newtro trend could even be the reason why Samsung decided to re-introduce flip phones – once popular in the early 2000s – back into the market.
Its nostalgic form inspired many, regardless of their age, to decorate their modern flip phones with stickers and chunky retro keychains.

Image credit: @boppstudio
Plastic bead keychains have also grown popular due to its nostalgic appeal – especially for those born in the '90s.

Image credit: @soodeary
---
10. Makeup packaging inspired by VHS & cassette tapes
---

Clio's Prism Multi Palette (PLAY MYMY Limited Edition)
Image credit: @clio_official
Cassette tapes were first introduced in the 1960s but lost their popularity in the 1980s when CDs were introduced. However, they remain sentimental and nostalgic for many and now, even makeup products are being packaged to look like cassettes.
Beauty brands such as Clio, Peripera, Romand, and Stonebrick, have recently released makeup packaged to resemble the retro item.

Peripera's All Take Mood! Palette
Image credit: @peripera_official
Peripera went all out and released All Take Mood! Eyeshadow Palette, an eyeshadow palette nestled in a cassette tape case. Besides being super cute, the compact size of the case makes this palette easy to carry around for travel or touch-ups throughout the day.

Stonebrick's Play Your Autumn collection and Romand's Good Night collection
Image adapted from: stonebrick 스톤브릭 and @romandyou
Meanwhile, Romand and Stonebrick co-opted the look of VHS tapes and cassettes for the packaging of their limited edition makeup sets.  
---
Newtro trend in Korea is still going strong
---
The newtro trend started in 2019 and continues to be popular even now. As more and more cafes, beauty brands, K-dramas, and K-pop idol groups continue to adopt retro concepts, it's safe to say that the newtro trend will continue to stay strong as we approach 2021.
Check out other K-culture articles:
---
Cover image adapted from (clockwise from left): YG Entertainment, Travie and @daeun_life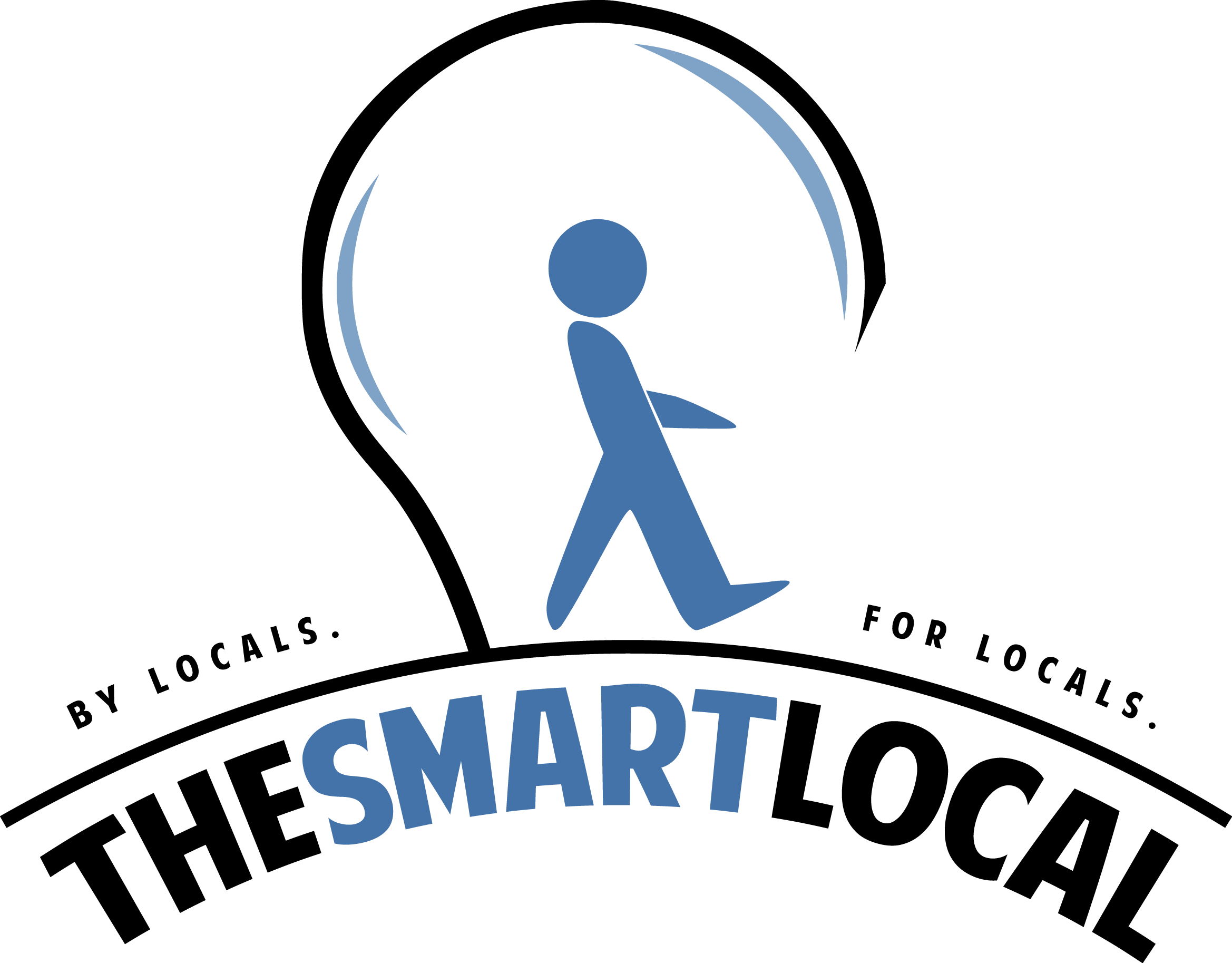 Drop us your email so you won't miss the latest news.