K-pop idol hairstyles in 2021 
---
Korean idols change their hair colour and hairstyle so often that it can be hard to keep up with Korean hair trends. But we've managed to pin down 8 K-pop idol hairstyles in 2021 that have been popular amongst celebrities lately so that you can be prepared for your next visit to the hair salon. 
---
1. Cherry red hair

Minnie from (G)I-DLE.
Image credit: @official_g_i_dle
Cherry red hair has a beautiful pinkish-red hue that complements many skin tones, which is a great choice for those who are trying out a bold shade for the 1st time.
Do note that such a bold shade will require makeup and outfits to match it.
Minnie from (G)I-DLE wore orange eye makeup with a sheer red lip that matches the colour of her hair. Her orange top ties the entire look together. Red and orange is a fiery combination and look stunning together, especially if you're going for an attention-grabbing get-up.
That said, we advise staying away from bright red lipstick because the colour will clash with your hair – sheer and muted reds, as well as corals, will work fine.

Jane from Momoland
Image credit: @momoland_official
Pink eyeshadow also works well with cherry red hair, as seen on Momoland's Jane. Her lip colour matches her hair colour, anchoring her look.
Like Jane, you can opt for dark clothing so that your hair stands out.
---
2. Blunt bangs
---

Taeyeon from Girls' Generation.
Image credit: @taeyeon_ss
Girls' Generation's Taeyeon rocked blunt bangs recently.
Blunt bangs usually end right above the eyes, and it's thick enough to completely cover the forehead. Bangs like this can help to create the illusion of a smaller face.

Do note that blunt bangs will require regular trimming to keep its shape.

Song Yu-qi from (G)I-DLE.
Image credit: @official_g_i_dle
Yu-qi from (G)I-DLE looks great with blunt bangs as well.
Both Taeyeon and Yu-qi have their hair up in 2 space buns – you can also style your hair this way for a doll-like appearance. Make sure to prepare enough bobby pins to pin up stray hair that may not be long enough to be tied in a bun. You can also consider getting hair nets to keep the buns in place. 
---
3. Copper orange hair
---

Kim Hyun-ah with copper orange hair.
Image credit: @hyunah_aa
Copper orange is an orange-red shade that suits warm skin tones.
HyunA looks gorgeous with copper orange hair as it complements her bubbly and energetic personality.

Hwang Ye-ji from ITZY
Image credit: @itzy.all.in.us
If you decide to go copper orange, consider adding blue to your wardrobe. Wearing blue would suit those with copper orange hair because blue and orange are complementary colours – for example, ITZY's Yeji wore a denim outfit that complemented her hair perfectly.

Kim Bo-ra from Cherry Bullet
Image credit: @cherrybullet
If you don't like too much orange in your hair, you can opt for a shade that has a stronger red tone, like Bora from Cherry Bullet.
She also wore a blue cardigan to complement her hair.
Do note that this is a hair colour that will fade easily if you don't maintain it. To ensure that your hair colour stays for as long as possible, you can buy colour protecting shampoos or red hair masks. 
---
4. Jelly perm
---

Jisoo from BLACKPINK
Image credit: @sooyaaa__
The jelly perm is also known as the "hippie perm" because this type of perm was popular in the 60s. It features loose and messy curls.
Jisoo from BLACKPINK pulled off the jelly perm wonderfully for a Dior photoshoot, and her hair gained a lot of attention from BLINKs.

Image credit: @sooyaaa__
She also sported the jelly perm for a W Korea pictorial.

Kim Bo-ra from Cherry Bullet
Image credit: @cherrybullet
Bora from Cherry Bullet has a jelly perm that isn't as curly as Jisoo's. You can consider following Bo-ra's perm if you prefer a more modern and everyday look.

Chuu from LOONA
Image adapted from: @loonatheworld
The jelly perm usually includes perming the fringe as well, but Chuu from LOONA has opted for straight see-through bangs instead. 
Because there are different names for this perm, it's best to show your hairstylist a picture of it so that they have a better idea of the type of the perm you want. Remember to ask your hairstylist for hair care tips after the perm. 
If you have recently bleached your hair, refrain from perming it as it can severely damage your hair.
---
5. Curly bangs
---

Jo Yu-ri from IZ*ONE
Image credit: @official_izone
The curly bangs hairstyle has been around for some time, and is still in trend.
Yuri from the recently disbanded girl group IZ*ONE has curly see-through bangs. They are curlier than the rest of her hair, so that the bangs stand out. 
See-through bangs are versatile and can be styled like curtain bangs on days when you feel like changing up your style. They also do not require as much maintenance as blunt bangs as you don't have to trim them as frequently.

Eunha from GFRIEND
Image credit: @gfriendofficial
One way to style your curly bangs would be to pull your hair away from your face in a bun or ponytail.
Yuri has the rest of her hair in 2 pigtails, while Eunha from GFRIEND put hers up in a bun.
You will need to have a curling iron in order to obtain such curls. If you don't have one, you can use velcro or foam hair curlers, but remember to use a hairdryer to apply heat to your hair before removing the curlers. Doing this will help your bangs stay curly for a longer time.
---
6. Princess cut
---

Seulgi from Red Velvet
Image credit: @redvelvet.smtown
The princess cut, otherwise known as the hime cut, is a unique haircut that originated from the Heian period in Japan. Women who turned 20 would undergo a ceremony called binsogi, and have their hair cut short around the ears. Blunt bangs, which was called the amasogi hairstyle, was also popular during that time. The princess cut is basically a combination of the hairstyle after the bingsogi ceremony and the amasogi style.  
This hairstyle is great for those who can't decide if they should cut their hair short or leave it long, because now they can have the best of both worlds. 
The shorter part of the hair is chin-length and frames the face.

Hyun-ah sporting a hime cut
Image credit: @hyunah_aa
HyunA also had a princess cut for a Calvin Klein photoshoot with her boyfriend, DAWN – her baby bangs are a nice touch to her overall chic look. 
HyunA's hairstyle will also flatter those with oblong-shaped faces because the baby bangs help to give the illusion of a shorter face. 

Cho Mi-yeon from (G)I-DLE.
Image credit: @official_g_i_dle
The princess cut can also suit those who prefer not to have bangs, as seen on (G)I-DLE's Miyeon. 

JooE from Momoland
Image credit: @momoland_official
JooE from Momoland has a princess cut that's less obvious because only a small portion of her hair is cut short.
If you are nervous or doubtful about getting this haircut, you can always follow JooE's example.

Seeun from STAYC
Image credit: @stayc_highup
On the flip side, if you prefer a bolder hairstyle, you can consider dyeing the ends of the shorter part of the hairstyle, just like STAYC's Seeun. This will emphasise the different lengths of the hairstyle.
The princess cut looks best on straight hair, so if you have curly hair, it's recommended to straighten your hair with a flat iron.
---
7. Blue hair
---

Karina from aespa
Image credit: @aespa_official
Many Korean idols have recently dyed their hair blue, so it seems like blue hair is rising in popularity these days. 
The deep, metallic shade of blue on aespa's Karina is gorgeous – it's not super bright, yet it stands out. This is a good choice for people who want to try out an unusual hair colour, but feel a little shy about it.
Colours such as green and orange match well with blue, so consider getting green and orange clothing or accessories to complement your hair.

Hwasa from Mamamoo
Image credit: @mamamo_official
If you are not a fan of metallic colours, you can consider ash blue instead – it's a muted shade of blue that doesn't draw too much attention.

Go Won from LOONA
Image credit: @loonatheworld
On the flip side, if you would rather go for a bolder and brighter blue, Go Won's mint blue hair might suit your taste. It's a cute candy colour that will make you stand out from the crowd.

Winter from aespa
Image credit: @aespa_official
And if you are not comfortable with having completely blue hair, you can simply dye the ends of your hair blue, like Winter from aespa. 
---
8. Centre part with braids
---

CHUNG HA
Image credit: @chungha_official
Jazz up the usual centre part with braids, like CHUNG HA in her Bicycle MV.

CHUNG HA
Image credit: @chungha_official
The metal rings looped through her braids accentuate her badass look.

Lee Chae-ryeong from ITZY
Image credit: @itzy.all.in.us
Chaeryeong from ITZY has the same hairdo as CHUNG HA but gives off a completely different vibe – the colourful ribbons braided through her hair makes her look fun and cheery instead. 
You can style your braids depending on the look you're going for. For a chic look, hook metallic accessories through your braids like CHUNG HA. For a party look, colourful ribbons and pins will add a nice touch.
---
K-pop idol hairstyles in 2021 to inspire your next hair makeover
---
If you have never tried any of these hairstyles or hair colours before, we encourage you to step out of your comfort zone and try something new. Who knows, maybe one of these 8 K-pop idol hairstyles will surprise you and give you a drastic makeover.
Also check out:
---
Cover image adapted from: @itzy.all.in.us, @sooyaaa__ and @taeyeon_ss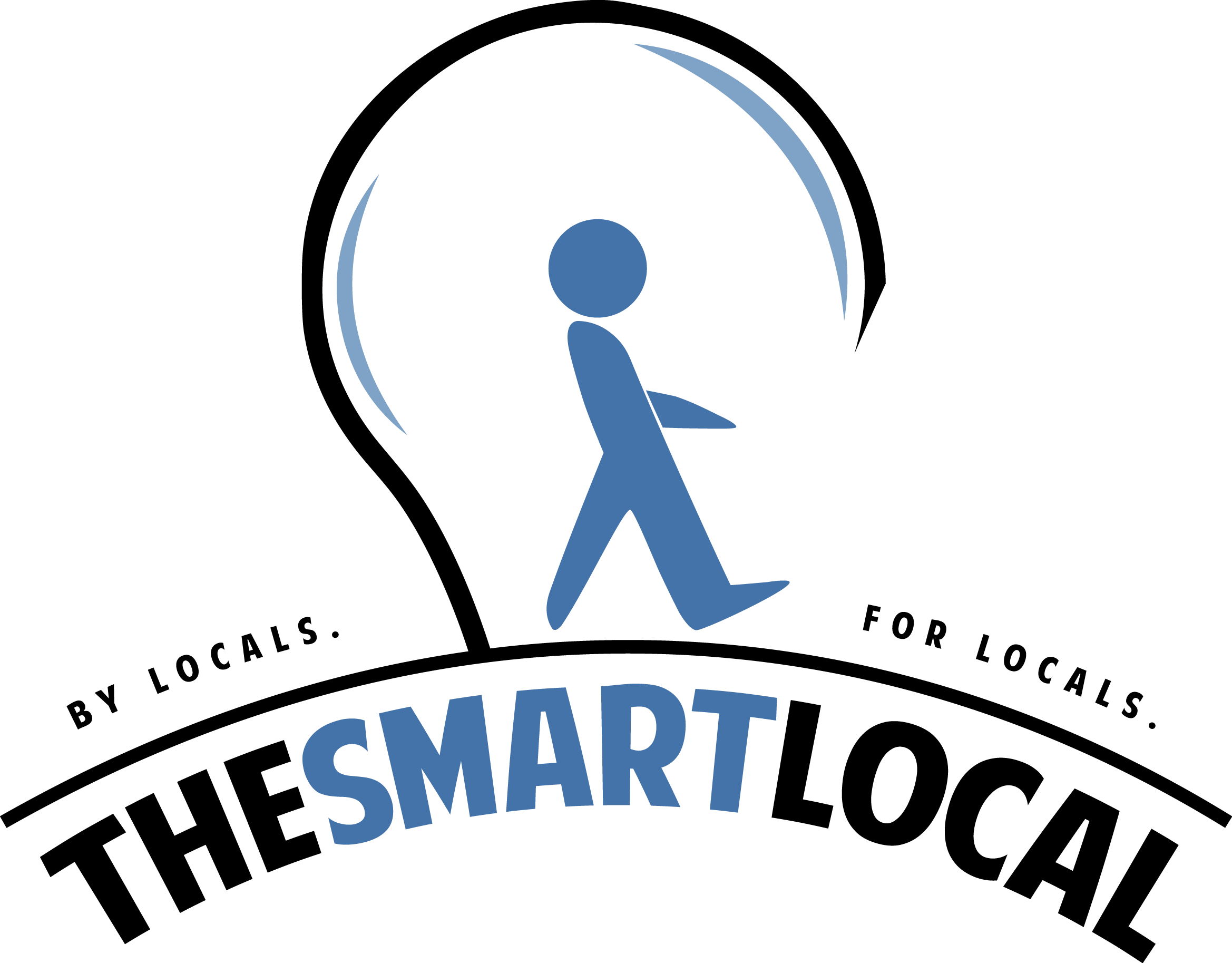 Drop us your email so you won't miss the latest news.