Korean school dramas
---
No matter how distant we are from our schooling days, Korean school dramas never seem to lose their appeal. Years after graduation, we still continue to gush over the idea of having a popular and good-looking classmate or a warm and caring senior. These 14 Korean school dramas will make you laugh and love hard as you reminisce about your school days.  
---
1. Moment of Eighteen
---

Image credit: JTBC
Main cast: 
Ong Seong-wu as Choi Joon-woo

Kim Hyang-gi as Yoo Soo-bin

Shin Seung-ho as Ma Hwi-young

Kang Ki-young as Oh Han-kyeol
Former Wanna One member Ong Seong-wu takes on his first lead role as Choi Joon-woo, who's relatively introverted and a "nobody". He was forced to transfer to Cheonbong High School for a wrongdoing he didn't even commit.
Meanwhile, Yoo Soo-bin is an outgoing and top-scoring student. She faces overwhelming pressure from her mom to enter Korea's top university, where she knows she won't be able to thrive.

Image credit: JTBC
Soon enough, they open up to each other and foster a wholesome romance. They deal with their parents' unrealistic expectations while helping each other realise what their individual passions are and achieve future goals together.
Genre: Romance, coming-of-age
---
2. Dream High
---

Image credit: IMDb
Main cast:

Bae Suzy as Go Hye-mi

Kim Soo-hyun as Song Sam-dong

Ok Taec-yeon as Jin-guk/Hyun Shi-hyuk

Ham Eun-jung as Yoon Baek-hee

Jang Woo-young as Jason

Lee Ji-eun as Kim Pil-sook
Dream High follows the lives of 6 students who aspire to be the next big thing in the entertainment industry. While all of them are talented, they face challenges while trying to survive in this cut-throat industry.

Image credit: KBS
Hardcore K-pop stans will be blessed with top-notch performances from 2nd-gen idols like Suzy Bae from Miss A, Ham Eun-jung from T-ara, IU, and Taec-yeon and Woo-young from 2PM. Actor Kim Soo-hyun picked up singing and dancing from JYP, and flexed his newfound skills on the show.
Genre: Romance, coming-of-age, music
---
3. A-Teen
---

Image credit: PlayList
Main cast:
Shin Ye-eun as Do Ha-na

Lee Na-eun as Kim Ha-na

Shin Seung-ho as Nam Shi-woo

Kim Dong-hee as Ha Min

Kim Su-hyun as Yeo Bo-ram

Ryu Ui-hyun as Cha Gi-hyun
In A-Teen, 2 characters who share the name "Ha-na" embark on a journey of self-discovery as they turn 18. Do Ha-na might be ordinary, but she's outgoing and confident. Meanwhile, Kim Ha-na is the school's most favoured student and yet she's insecure on the inside.

Image credit: Playlist Studio
Together with their friends in Seoyeon High School, they navigate friendships and first loves while striving to be unique in their own ways.
This web drama has an average runtime of about 11 minutes per episode – perfect for a little pick-me-up on your daily commute.
Genre: Romance, coming-of-age
---
4. Love Alarm
---

Image credit: IMDb
Main cast: 
Kim So-hyun as Kim Jo-jo

Song Kang as Hwang Sun-oh

Jung Ga-ram as Lee Hye-yeong
Even Tinder and OkCupid can't hold a candle to Love Alarm, a futuristic app that alerts you when someone within a 10m radius harbours a crush on you. While this cutting-edge technology sounds exciting, heartbreaks are bound to arise as feelings start to get exposed.

Image credit: Netflix

Injecting technology into romance would make for the most intense love triangle ever. You'd be split between rooting for Hwang Sun-oh, the school's most popular transfer student who's a go-getter, and Lee Hye-yeong, who's quiet and shy but never fails to look out for Jo-jo.
Genre: Romance, teen, fantasy
---
5. Sassy, Go Go
---

Image credit: KBS
Main cast: 
Jung Eun-ji as Kang Yeon-doo

Lee Won-keun as Kim Yeol

Chae Soo-bin as Kwon Soo-ah

Cha Hak-yeon as Ha Dong-jae

Ji Soo as Seo Ha-joon
Apink's Jung Eun-ji plays Kang Yeon-doo, leader of a street dance club named "Real King". The scrappy group comprises members with poor academic results. On the other hand, Kim Yeol heads "Baek Ho", an elite club that only accepts top-scoring students.
The two clubs cross paths when their principal calls upon them to form a cheerleading group together. While they were unwilling to do so initially, the 2 put their pride aside to salvage their clubs.

Image credit: Netflix
The unlikely group of friends foster genuine friendship and come to defy academic stereotypes. Meanwhile, Yeon-doo and Kim Yeol find themselves falling in love with each other, and fight even harder to stay with each other in a school where results are all that matters.
Genre: Romance, drama, teen
---
6. Who Are You: School 2015
---

Image credit: KBS
Main cast: 
Kim So-hyun as Lee Eun-bi (Go Eun-bi) / Go Eun-byul

Nam Joo-hyuk as Han Yi-an

Yook Sung-jae as Gong Tae-kwang 
Who Are You: School 2015 may have been Kim So-hyun's first leading role, but the "Nation's Little Sister" nailed the challenge of playing identical twins with strikingly different personalities.
Eun-bi and Eun-byul were unfortunately separated from each other at the age of 5. Eun-bi lives in an orphanage and faces bullying, while Eun-byul lives comfortably and attends a private school in Gangnam.
In a twist of fate, Eun-bi loses her memory and exchanges her identity with Eun-byul unknowingly. Eun-bi regains her memory and encounters her bully, who has coincidentally transferred to Gangnam.

Image credit: KBS
Eun-bi gets close with Eun-byul's best friend and star swimmer Han Yi-an, while also befriending Gong Tae-kwang, a seemingly spoiled kid who actually strives to protect Eun-bi.
Genre: Romance, mystery 
---
7. God of Study
---

Image credit: IMDb
Main cast: 
Kim Su-ro as Kang Suk-ho

Bae Doona as Han Soo-jung

Oh Yoon-ah as Jang Ma-ri

Yoo Seung-ho as Hwang Baek-hyun

Go Ah-sung as Gil Pul-ip

Lee Hyun-woo as Hong Chan-doo

Park Ji-yeon as Na Hyun-jung

Lee Chan-ho as Oh Bong-goo
Poor lawyer Kang Suk-ho is tasked to dissolve Byung Moon High School, which has a reputation of having lazy and undriven students. But after meeting these students who remind him of his younger days, Suk-ho decides to overhaul the system.

Image credit: Viki
He dreams of getting 5 delinquent students into Korea's top universities, and starts a special curriculum to achieve his goal. It won't be easy though, as the 5 students deal with family issues and have to put in extra hard work to overcome prejudice against them. At the same time, the students fall in love with each other amidst all these difficulties.
Genre: Romance, comedy, teen 
---
8. Shut Up Flower Boy Band
---
Main cast: 
Sung Joon as Kwon Ji-hyuk

Jo Bo-ah as Im Soo-ah

Kim Myung-soo (L) as Lee Hyun-soo

Lee Hyun-jae as Jang Do-il

Yoo Min-kyu as Kim Ha-jin

Kim Min-suk as Seo Kyung-jong 

Lee Min-ki as Joo Byung-hee
Shut Up Flower Boy Band follows the story of a popular underground rock band, Eye Candy. It was initially led by Joo Byung-hee, but after an accident, Ji-hyuk steps up to the plate and leads the band while juggling their transfer to the prestigious Jungsang High.

Image credit: tvN

Unfortunately, Eye Candy meets their rival band, Strawberry Fields, in their new school. While these "problematic" students clearly do not fit in, they're determined to earn their ticket to fame and give Strawberry Fields a taste of their own medicine.
Through music and teamwork, the group learns to keep their friendship afloat when romance comes in the way.
Genre: Romance, teen, music
---
9. Revenge Note
---

Image credit: IMDb
Main cast:
Kim Hyang-gi as Ho Goo-hee

Park Solomon as Ji-hoon

Kim Hwan-hee as Jung Deok-hee

Cha Eun-woo as Cha Eun-woo
Think Death Note but without the deaths, add in a load of romance, and that's Revenge Note for you.
Ho Goo-hee has been a pushover her whole life and she gets ordered around by her classmates constantly. But things change when she finds out that her first love has cheated on her.
She decides to take things into her own hands after finding out about an app that will help you get back at anyone you dislike. Realising that it actually works, Goo-hee uses the Revenge Note app to punish those who have overstepped their boundaries.

Image credit: Viki
At the same time, she catches the attention of the cold and quiet Ji-hoon, who's the #1 eye candy in school. Meanwhile, her long-time childhood friend Eun-woo continues to protect her from the sidelines.
Genre: Romance, comedy, coming-of-age, fantasy 
---
10. Hi! School: Love On
---

Image credit: IMDb
Main cast: 
Nam Woo-hyun as Shin Woo-hyun

Kim Sae-ron as Lee Seul-bi

Lee Sung-yeol as Hwang Sung-yeol

Choi Su-rin as Ahn Ji-hye

Jung Jae-soon as Gong Mal-sook

Cho Yeon-woo as Hwang Woo-jin
Hi! School: Love On follows the story of a nameless angel played by Kim Sae-ron, whose job is to lead souls into their next lives smoothly. While technically not mortal, she empathises with humans and understands the pains of parting.
In a series of accidents, she manages to save Woo-hyun from the jaws of death and from then on, realises that she can be seen and heard by people. She officially becomes a human and adopts the name Lee Seul-bi.

Image credit: KBS
She moves in with Woo-hyun and his grandmother, and they transfer to a new high school together. Sung-yeol – who's cold just like Woo-hyun – comes into the picture and sparks a love triangle.
Genre: Romance, fantasy, comedy, teen 
---
11. Monstar
---

Image credit: IMDb
Main cast:
Yong Jun-hyung as Yoon Seol-chan

Ha Yeon-soo as Min Se-yi

Kang Ha-neul as Jung Sun-woo

Ahn Nae-sung as Han Ji-woong
Yoon Seol-chan is the vocalist for Korea's most popular boy group, Men in Black. After a series of unfortunate events, his agency decides to send him to a high school while waiting for things to blow over.

Image credit: Mnet
He encounters transfer student Min Se-yi, who's talented in music but strangely aloof. They join a school band made of other students who face different problems. Their common passion for music eventually brings this group of friends closer.
Genre: Romance, music, teen 
---
12. Page Turner
---

Image credit: IMDb
Main cast: 
Kim So-hyun as Yoon Yoo-seul

Ji Soo as Jung Cha-sik

Shin Jae-ha as Seo Jin-mok  
Piano prodigy Yoon Yoo-seul and Seo Jin-mok are arch-rivals, sometimes even volunteering to be the page turner – the person who turns the pages of a score – for each other in attempts to sabotage.
When an unfortunate accident leaves Yoo-seul blind, the bright and outgoing Cha-sik befriends her to help tide her through this difficult phase, while picking up some piano skills to impress his dad.

Image credit: KBS
Meanwhile, Jin-mok becomes Yoo-seul's unlikely friend, and the trio forge genuine relationships to help each other complete their performances.
Genre: Drama, music 
---
13. How to Buy a Friend
---

Image credit: KBS
Main cast: 
Lee Shin-young as Park Chan-hong

Shin Seung-ho as Heo Don-hyuk

Kim So-hye as Uhm Se-yoon

Oh Hee-joon as Oh Kyung-pyo 

Min Do-hee as Choi Mi-ra

Jo Yi-hyun as Shin Seo-jung 
How to Buy a Friend follows two students who decide to help each other out in order to get something in exchange.
Park Chan-hong has a flair for writing and has a crush on Uhm Se-yoon, the most popular girl in school. Meanwhile, Heo Don-hyuk – also known as "Iron Fist" – finds himself entangled in a web of rumours surrounding his girlfriend's death.

Image credit: KBS
When Don-hyuk discovers that a line in Chan-hong's poem is actually a clue given by his ex-girlfriend before she passed away mysteriously, the 2 decide to join forces for their own gain. Chan-hong will help Don-hyuk uncover the truth of his girlfriend's death, while Don-hyuk plays bodyguard for Chan-hong and Se-yoon.
Genre: Romance, melodrama, coming-of-age 
---
14. Just Dance
---

Image credit: IMDb
Main cast:
Park Se-wan as Kim Shi-eun

Jang Dong-yoon as Kwon Seung-chan

Lee Joo-young as Park Hye-jin

Joo Hae-eun as Yang Na-young

Shin Do-hyun as Lee Ye-ji

Kim Soo-hyun as Kim Young-ji
In the city of Geoje, almost everyone enters the shipyard industry once they graduate. But Kim Shi-eun dreams of going to Seoul to further her education instead.
In an attempt to earn enough credentials to enter a university in Seoul, she joins the school's dance club and even falls in love with her childhood friend, Kwon Seung-chan.

Image credit: KBS
Together, this group of friends changes how things are done in their city and liven up the quiet neighbourhood with their passion for dance.
Genre: Coming-of-age, sports
---
Korean school dramas about student life
---
Not only do they make us feel nostalgic about our first loves, many Korean school dramas also explore friendship and family problems in depth. These are universal issues that will always be relatable even in adulthood. Plus, these feel-good dramas will be sure to awaken the relentless fighting spirit in you.
Check out more Korean dramas to binge-watch: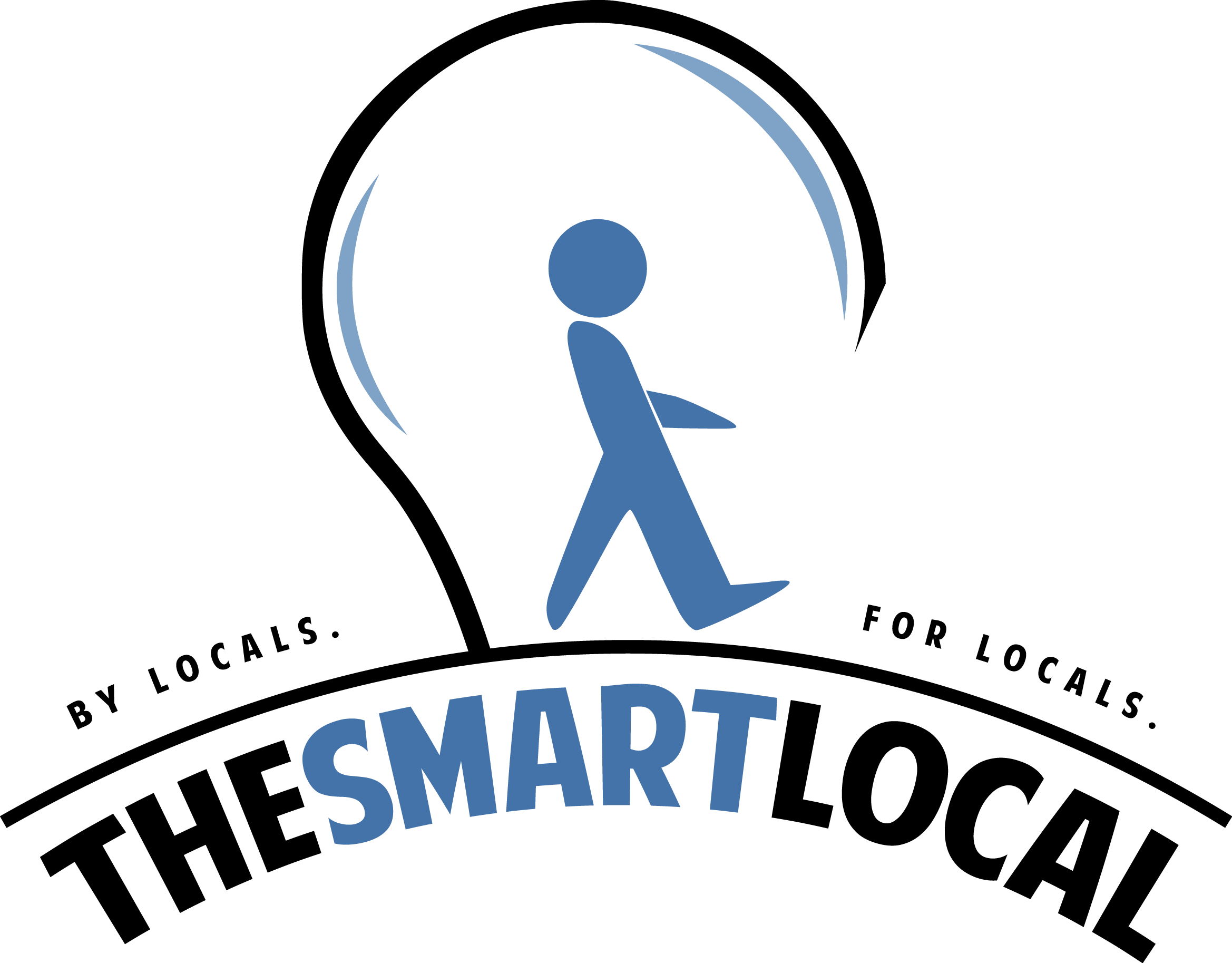 Drop us your email so you won't miss the latest news.