2021 Korean home decor trends
---
Making one's living space pretty isn't difficult if you subscribe to the natural-and-minimalist Korean home decor trend that'll be popular in 2021. Koreans love the 꾸안꾸 (gu-an-gu, "dressing up effortlessly") look when it comes to fashion and the same goes for their home decor choices.
To give you inspiration for that aesthetic home revamp you've been dreaming of, here are 9 Korean home decor trends that will last through 2021.
---
1. Exposed light bulbs
---

Image credit: @kblanc__
On top of being minimalist, exposed round light bulbs can give your room a literal glow up at a low cost. But because they don't have a cover to disperse light, they work better as mood lights rather than to light the whole room. That's not a bad thing though – warm mood lights create a cosier atmosphere so that you can unwind and sleep better at night.

Image credit: @nooy_room
Exposed light bulbs give the room a raw and industrial vibe, especially when hung from the ceiling. The light bulbs should be hung above eye level, preferably overhead, so that it doesn't shine right into your eyes.

Image adapted from: @su8stgram and @nahanjjang
Bare walls will benefit from having strings of small round light bulbs break up the monotony. Compared to fairy lights, these small round light bulbs give off more light and also add a retro touch to your room. Plus, it doesn't scream "teenager bedroom on Pinterest".
---
2. Retro objects
---

Image credit: @yjch_04
Retro objects – think radios with antennas, speakers with tuning knobs, and vinyl record players – are the perfect home decor items for those who'd like to connect with the past.

Image credit: @hei.__.b
Incorporating retro objects into one's home is a sentimental affair. Some choose to display their own antiques that were passed down from generation to generation, while others buy them.
Thanks to the rise of the newtro trend, where objects of the past are making their way back onto shelves in today's modern world, it's no longer difficult to procure antiques.

Image adapted from: @illa__illa_ and @pjhyan.lina
Turntables – the modern version of a gramophone – allows you to spruce up your modern living space with a 1960s vintage vibe and give you a good reason to splurge on vinyl records.
---
3. Potted and air plants
---

Image credit: @2yujin22
Potted plants at home help connect you to nature without stepping out of the house. Plants will not only help to keep the air fresh, but also transform your home into a relaxing space with a simple bohemian look.

Image adapted from: @mull.di_ and @around__us_
There's no limit to how many potted and air plants you can place around your home. There are a plethora of plant species you can pick from, with the most common ones being monstera, pothos, and schefflera. Look out for plants that don't need much maintenance and are easy to care for.

Image credit: @junylub
Creating a nature-filled home is a matter of arrangement. There are a few ways to play with levels and add variation to your curated nature-filled home. You can hang air plants from the ceiling or on the wall, place potted plants on shelves, or line mini pots of plants along your windowsill.

Image credit: @nanibree
You can also place plants on your work desk to create a relaxing and pleasant work-from-home environment. 
---
4. Floor tables
---

Image credit: @today_life12
In the past, Korean people would sit on the floor and use knee-high tables for daily activities such as eating and studying. Floor tables are particularly useful, even today, for those living in smaller spaces.

Image adapted from: @j02gram and @daily.sook
Floors tables and cushioned floor chairs are more compact compared to their full-sized counterparts. They are a more viable option for those living in smaller spaces such as one-room apartments.
Furthermore, these floor tables will make your home look cosier.
---
5. Odd-shaped mirrors
---

Image credit: @belief_b_
To give your home an eccentric vibe, you can swop out your regular mirrors for odd-shaped ones. By "odd-shaped", we mean waves, pentagons – anything that's not a circle, square, rectangle or oval.

Image adapted from: @kuuuuuu_n
Odd-shaped mirrors will also make your dressing table look more vibrant – your mirror selfies will never be basic again. 
---
6. Origami lamps
---

Image credit: @kuuuuuu_n
Place origami lamps in your home for extra quirkiness. Like odd-shaped mirrors, origami lamps are uncommon and will make for a talking point when you have visitors.

Image credit: @nooy_room
Origami lamps are usually cone-shaped and come in a variety of solid colours. In Korea, neutral tones such as beige and cream are popular.

Image adapted from: @beige_beigemood and @belief_b_
Origami table lamps, in particular, are popular in Korea because of their cute size and rustic look.
---
7. Faux fireplaces
---

Image credit: @belief_b_
Fireplaces are no longer needed in Korea due to the ubiquity of electronic heating systems, but this doesn't mean that people can't have it in their homes. Faux fireplaces help to fill empty spaces while giving your home a classic contemporary look.

Image credit: @sosopub
These structures also double as shelves and open storage space.

Image adapted from: @soyuhari and @mingg1116
You can place lamps, potted plants, air fresheners or even perfume bottles on the mantelpiece. At the bottom, you can artfully arrange small items such as books and paintings, to create the aesthetic that you desire. 
---
8. Wicker furniture
---

Image credit: @andslow_kwak
Wicker furniture is often made from rattan material due to its strong and durable nature. Its brown earthy look complements plant decor well.

Image credit: @yyyyyh7277
There are many types of wicker furniture, including chairs, tables, trays, and storage boxes.

Image adapted from: @_ttakom
You can also put up wicker lampshades with warm lights in the bedroom for a soft, relaxing vibe.
---
9. Camping set-ups
---

Image credit: @ssu_loving
Due to the pandemic, outdoor activities have been discouraged. Many Koreans who miss outdoor social activities, such as drive-in movie screenings and camping, have started creating "insperiences", a Korean slang word that refers to "outdoor-inspired experience adapted to one's home". Home camping set-ups are particularly popular.

Image adapted from: @yjch_04 and @jiaeropge
Home camping set-ups include a plain wall for video projections, foldable camping chairs and tables, and fairy lights. String lights help to create the illusion of camping outdoors at night, mimicking the sparkle of stars and the glow of campfires.

Image credit: @camping_b_
You can also set up a tent for a cosy indoor camping session. Tents are convenient to set up and can protect you from mosquitoes during summer if you choose to put it over your bed.
---
Korean home decor ideas in 2021
---
It's natural to want to spruce up your home, especially if you spend most of your time indoors. Thankfully, the home decor trends in Korean homes are easy to recreate and are absolutely doable even if you live in a small space.
Check out other K-culture articles:
Cover image adapted from (clockwise from top-left): @pjhyan.lina, @mingg1116, @belief_b_, and @nooy_room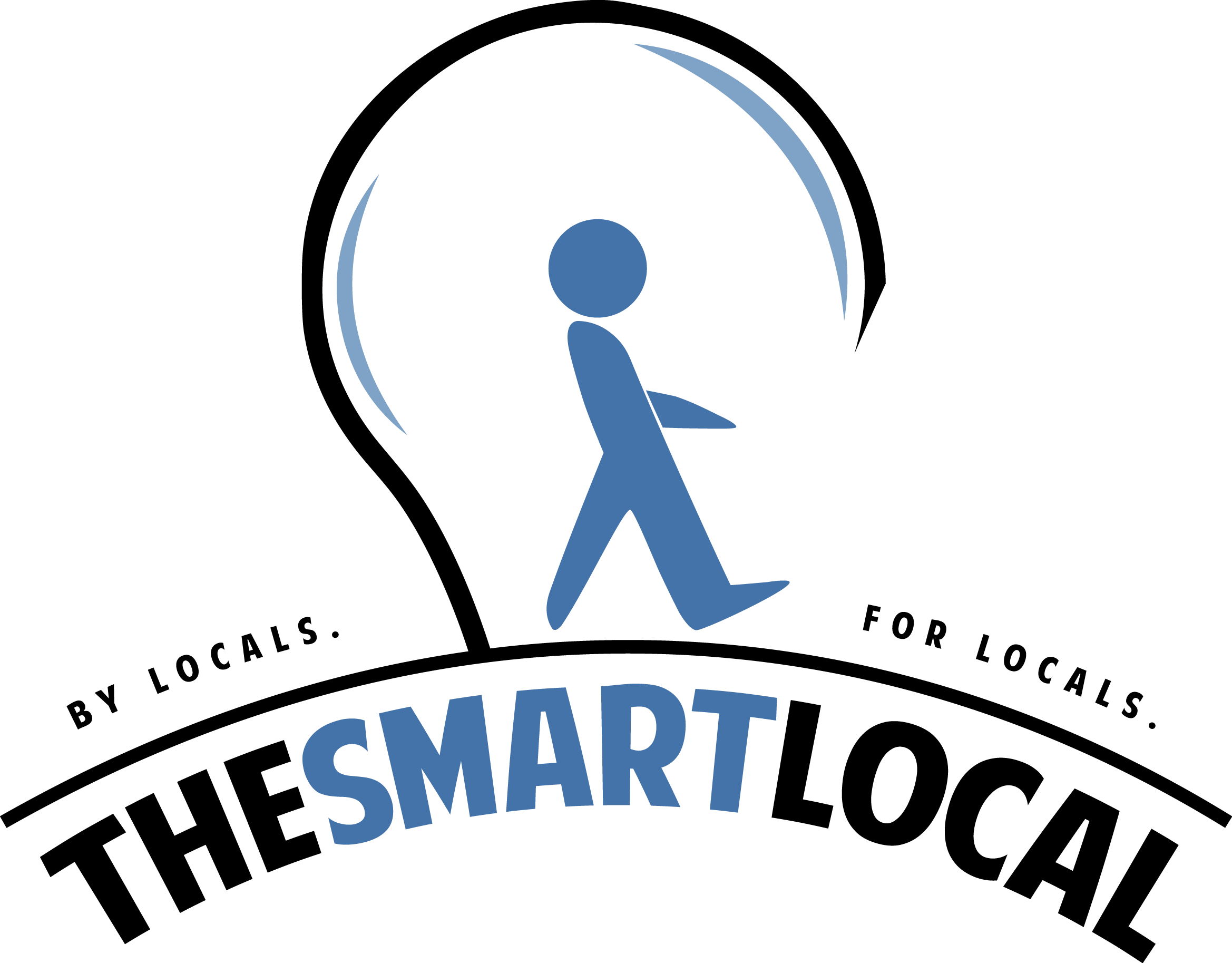 Drop us your email so you won't miss the latest news.