Authentic Korean fried chicken stalls
---

Image adapted (from right): @gastrogays and @yezzziya
What's a trip to Seoul without having some KFC? No, we're not talking about Kentucky Fried Chicken. In South Korea, KFC refers to "Korean Fried Chicken". The locals here take their fried chicken seriously, and it's no wonder fried chicken franchises such as Kyochon and BHC Chicken are seen in abundance across a bustling city like Seoul. 
But besides big franchised brands, Seoul is also home to plenty of smaller, independently-run Korean fried chicken places that serve grub that's just as good, if not better. We've put together a list of 10 authentic Korean fried chicken stores that have been tried, tested, and approved by both locals and tourists, so be sure to check them out the next time you're in Seoul.
---
1. Mister Fried – located at Yeonnam-dong picnic area
---

Authentic Korean fried chicken stall in Yeonnam-dong
Image credit: @sujongjeon
Located along Yeonnam-dong picnic area, Mister Fried serves tonnes of fried chicken to all the picnic-goers in the vicinity. 

Image credit: @7m1s0
There's an array of fried chicken flavours to choose from: original, sweet & a little spicy, soy sauce, and hot sauce. Make like the locals and have a picnic at Yeonnam-dong. We recommend ordering a whole chicken (KRW13,000 for original flavour, KRW14,000 for the other flavours) and sharing with your friends. 
Mister Fried offers small portions of boneless chicken bites that come with potato tater tots for those in need of a sinfully indulgent snack. It's available in 5 sizes: small cup KRW3,000, medium cup KRW5,000, small box KRW8,000, medium box KRW12,000, large box KRW16,000. 
Rather than pairing fried chicken with soft drinks, South Koreans like to have it with beer. In fact, the locals have a term for it – chimaek, which is a portmanteau of "chicken" and "maekju" (Korean for "beer"). So when you're at Mister Fried, try swapping out your usual cup of Coke for beer (KRW2,000 for 200ml, KRW3,000 for 300ml). Just make sure you're above 19, which is the legal drinking age in Korea.
Address: 230 Donggyo-ro, Seogyo-dong, Mapo-gu, Seoul, South Korea
Opening hours: 12.30PM-2AM, Daily
Telephone: 02-333-8058
Website
---
2. Chungmuro Brown Chicken – old fashioned fried chicken place
---
For about 20-odd years now, Chungmuro Brown Chicken has been serving old-school, old-fashioned Korean fried chicken to its patrons.

Old-fashioned authentic Korean fried chicken
Image credit: @shskrnl
The place is well-loved for its simple fried chicken that reminds the locals of home cooked food. Chungmuro Brown Chicken offers the classic banban (half-and-half) combination. It is made up of half a portion of original fried chicken and half a portion of yangnyeom (sweet and spicy sauce) fried chicken (KRW15,500). 
But on top of its finger lickin' good fried chicken, another secret in having returning customers lies in the refreshing shredded cabbage salad that comes with every order. It's also topped with a generous amount of corn and peas, all of which cuts through the grease of the fried chicken.

Image credit: DININGCODE
As an added eat-in service to its customers, the restaurant gives each customer a free fish roe maki hand roll.
Address: 32-4 Mukjeong-dong, Jung-gu, Seoul, South Korea
Opening hours: Mon – Sat 4PM-1AM, Closed on Sun
Telephone: 02-2279-0271
---
3. Gyeyeolsa – featured on Master of Living
---

Authentic Korean fried chicken place featured on TV
Image credit: @hyun_geuni_
Gyeyeolsa has certainly proved itself to be one of the best in the KFC realm after being featured on Master of Living, a Korean variety show introducing masters who have spent decades polishing their respective skills.

Image adapted from: @doojmooj
You know that a restaurant does its fried chicken right when they spend years perfecting the only fried chicken option available on the menu. The place only offers original flavour fried chicken (KRW20,000), and each portion comes with a generous amount of thick hand-cut potato wedges. 

Image credit: @unzu.i
On top of a portion of their famous fried chicken, we strongly recommend you to try a local favourite – cold noodles with whelks (KRW23,000 for small portion and KRW30,000 for big portion). Whelk is a type of sea snail, which has a chewy texture similar to that of clams. It's a dish popular during the summer months and Koreans love having it alongside fried chicken to balance out the grease. 
Address: 258-3 Buam-dong, Jongno-gu, Seoul, South Korea
Opening hours: Tue – Sun 12PM-11.30PM, Closed on Mon
Telephone: 02-391-3566
---
4. Oksang Dalbit – flaming fried chicken
---

Authentic Korean fried chicken haunt in Hongdae
Image credit: @_lott_2y
Oksang Dalbit is found in one of the hippest areas of Seoul – Hongdae. Open daily from 5PM-4:30AM, it's the go-to place for a chimaek fix when you're having cravings late into the night. 

Image credit: @ripud
There are two flavours, original (KRW15,000) and garlic & pepper (KRW17,000). You can order a whole portion of either, or opt for banban (KRW17,000). The prices are the same regardless if it's boneless or not. 
The fried chicken here is lit – literally. The staff will set fire on your order of fried chicken right before your eyes. The fire is not just for show as it adds a hint of smokiness to the chicken. 
It'll be a waste to not order a good ol' Cass beer (KRW4,000) while enjoying the spectacular sight. The non-alcoholic beverages on the menu are just as good. A refreshing glass of lemonade (KRW7,000) will help soothe your throat after munching on all that fried food.  
Address: 2 Wausan-ro 13-gil, Seogyo-dong, Mapo-gu, Seoul, South Korea
Opening hours: 5PM-4.30AM, Daily
Telephone: 02-3143-4785
---
5. Kkokko Chicken – fried chicken that comes with fried rice cake
---

Image credit: @boram_c
Kkokko Chicken is another favourite spot the locals hit up when they're in need of a fried chicken fix. With its original fried chicken (KRW17,000) being crispy on the outside and tender on the inside, it's no wonder the restaurant only needs one dish on its menu to keep customers returning.
Although its fried chicken is the star of the show, we can't help but be amazed at everything that comes along with it. Apart from a mountain of potato wedges and fried rice cakes pilling atop the chicken, the restaurant offers free side dishes like popcorn, radish, chilli steamed egg, and even fruits to end off a hearty meal.
Address: 354-22 Hapjeong-dong, Mapo-gu, Seoul
Opening hours: Mon – Sat 5PM-12AM, Closed on Sun and PH
Telephone: 02-3142-8399
---
6. Samseong Chicken – hot plate fried chicken
---

Image credit: @zzozzing
Operating since 1981, Samseong Chicken is a familiar staple of the locals. With an array of flavours to choose from – original, spicy, hot spicy, and garlic spicy, you might just be tempted to order one of each.
But unless you're a competitive eater, it's impossible to try all the flavours in a single sitting. If there's a dish that you can't leave without ordering, it's the spicy garlic chicken (KRW16,000). Drenched in a thick layer of glistening garlic sauce, the fried chicken is served on a hot plate to keep it warm for a longer period of time. 
Address: 92 Inchon-ro, Anam-dong, Seongbuk-gu, Seoul, South Korea
Opening hours: 10AM-5AM, Daily
Telephone: 02-922-0077
---
7. Friend Chicken – open-concept kitchen at the storefront
---

Image credit: MANGOPLATE
If you're looking for a restaurant to chill at amongst the vibrant nightlife of Itaewon, Friend Chicken, a fried chicken place tucked away in a quiet alley, is the perfect hangout for a chimaek session. 

Image credit: @totoabum
It's hard to walk by the place without being drawn in by the smell of freshly fried chicken wafting out of the kitchen situated in the storefront. Order a two-piece drumstick (KRW7,000) or wings (KRW6,000) if you are looking to have a snack on the go  

Image credit: @yoon_salon_itaewon
But if you do have time to spare for a meal with your friends alongside some maekju (KRW3,000), order a serving of original fried chicken (KRW12,000). Not only is the batter crispy, but the meat is also tender enough to separate from the bone effortlessly. 
Similar to many chicken joints, there's an option for yangnyeom (KRW13,000) or banban (KRW13,000).
Address: 225-112 Itaewon-dong, Yongsan-gu, Seoul, South Korea
Opening hours: 5PM-3AM, Daily. Closed on 1st and 3rd Mon of each month
Telephone: 02-796-4642
---
8. Eongteoli Chicken – a favourite of K-Pop stars
---

Image adapted from: @for_elly
With a rather ordinary and simple exterior, it's hard to believe that Eongteoli Chicken has been widely patronised by celebrities until you witness the wall of fame with your own eyes. 

Image credit: @kulturwerte
Tasty enough for celebrities to leave the comforts of their homes and risk running into paparazzi for, Eongteoli sure needs no Michelin Guide approval for its only dish on the menu – original fried chicken (KRW15,000). 

Image credit: @ako_ivyking
However, there are a few golden rules to follow before you can get this highly raved fried chicken into your belly. First, on top of your chicken order, you'll have to order a serving of alcohol (KRW4,000 for soju, KRW3,500 for a glass of draft beer) and a serving of soft drink (KRW2,500) per person. Second, takeaways are only available for those who are not intending on having the chicken at home because the owner wants to prevent cases where customers request for a takeaway to avoid incurring the cost for the drinks. 
Sure, that seems like a lot of rules. But if celebrities and locals alike continue to visit Eongteoli despite these rules, it just goes to show how amazing the fried chicken is. 
Tip: The legal drinking age in Korea is 19. Come by only if you're 19 and above.
Address: 225-154 Itaewon-dong, Yongsan-gu, Seoul, South Korea
Opening hours: 3PM-7AM, Daily
Telephone: 02-790-7737
---
9. Hanchu – famous haunt with deep-fried chilli peppers
---

Image adapted from: @_plum_plum_
Hanchu offers more than just fried chicken (original KRW17,000, spicy KRW18,000). The place also serves anju – dishes to go with alcohol – such as deep-fried chilli peppers stuffed with pork (KRW15,000), soft tofu soup (KRW12,000), stir-fried rice cake (KRW12,000) and dried squid (KRW13,000).

Image credit: @gastrogays
Its spicy fried chicken is da bomb. Doused in a liberal amount of sauce and sesame seeds, every bite into the fried chicken imparts a mild tingling sensation from the spice and a strong nutty aroma. 
Address: 68 Nonhyeon-ro 175-gil, Sinsa-dong, Gangnam-gu, Seoul, South Korea
Opening hours: Mon – Sat 5PM-2AM, Closed on Sun
Telephone: 02-541-0969
---
10. Saerona Chicken – specialises in fried curry chicken
---

Image adapted from: @heojonghoe
Old is definitely gold right here at Saerona Chicken. With four decades of frying chicken under its belt, it's no wonder the place has been able to constantly refine its fried chicken recipe and keep customers coming back for more.

Image adapted from: @yezzziya
The secret to Saerona being in operation for 43 years lies in its fried curry chicken (KRW18,000). Unlike other joints that offer original and yangnyeom flavours, Saerona has set itself apart by perfecting its curry spice mix, which enhances the flavour profile of the fried chicken. And if you can't get enough of its curry, you can top up KRW9,000 for some curry fries. 
Address: 50-2, Cheongdam-dong, Gangnam-gu, Seoul
Opening hours: 5PM-2AM, Daily
Telephone: 02-544-2802
---
Non-franchised KFC to hit up in Seoul
---
Skip mainstream KFC joints the next time you're in search of some savoury indulgence. Now that we have consolidated a comprehensive list, finding non-franchised fried chicken places amongst the big franchises in Seoul will no longer be a challenge.
Here are our other articles you can check out to fully enjoy yourself in Seoul!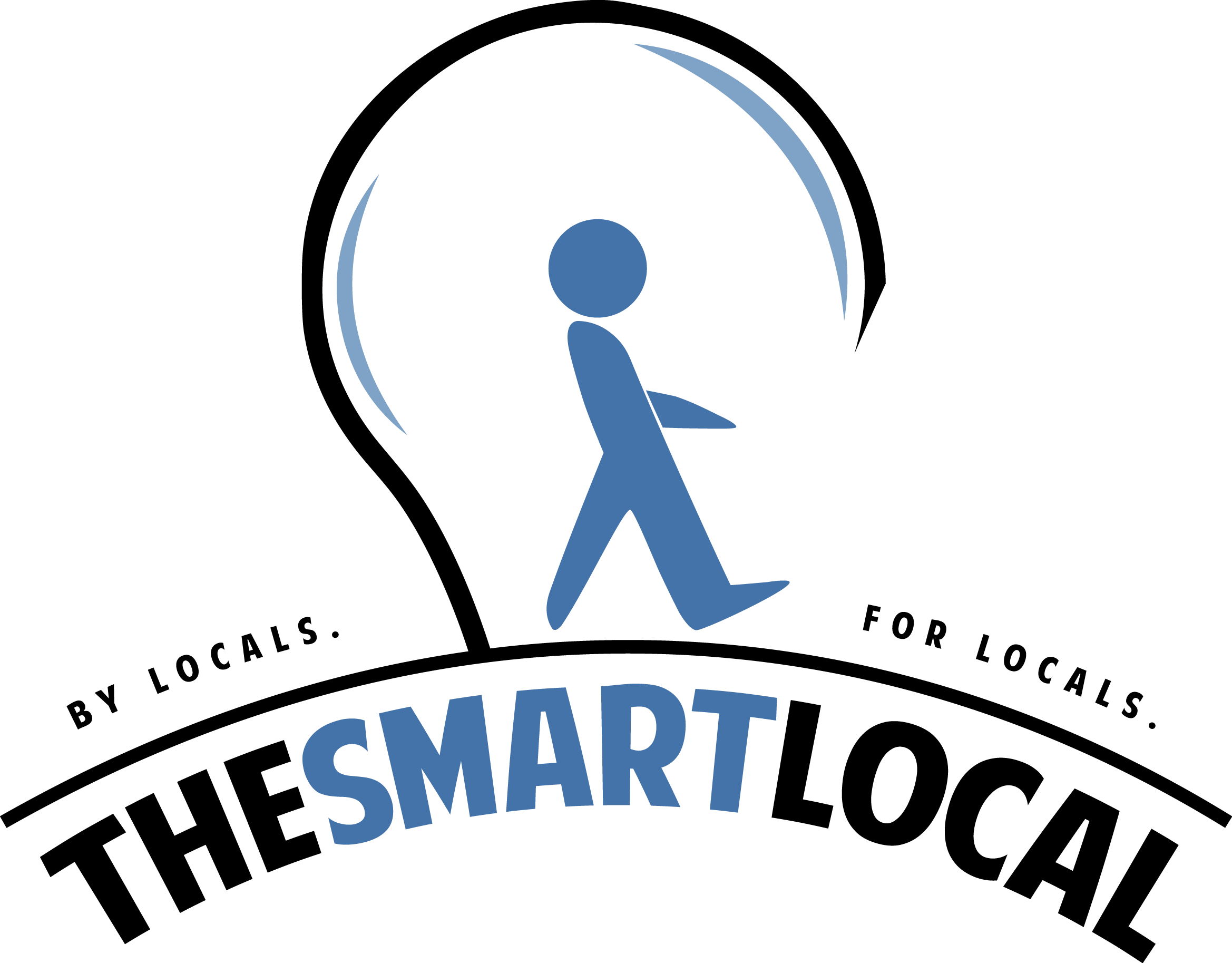 Drop us your email so you won't miss the latest news.