Korean cafes to visit in autumn
---
Image adapted from (clockwise from top-right): @haeseong_kang, @vers_house, @fonwich and @montif_coffeebar
Fans of the 2019 hit drama series Hotel Del Luna know that Jang Man-wol is an avid foodie who enjoys the finer things in life. But the amount of time she can spend outside the hotel is limited, due to a certain plot point. As such, she only ever visits restaurants and cafes that are certifiably good. Here, we've put together 10 cafes so beautiful during the autumn, we feel Jang Man-wol would scurry down in her Jaguar for.0
---
1. Kkilook House – cafe with hearty bakes and a glasshouse-like rooftop 
---

Image credit: @w_somi92
Tucked away in an alley, the three-storey Kkilook House stands out from the traditional buildings surrounding it, thanks to a combination of modern architecture, wooden frames, and a stark white brick facade.


Image credit: @reportage_
The cafe's open concept rooftop is the perfect spot to bask in the autumnal sun while enjoying a freshly brewed cup of joe.

Image credit: @woogi_boogi_
With glass panels lining the edge of the terrace, the cafe has an unobstructed view of the quaint neighbourhood and high rise buildings beyond it. Who knows – you might unknowingly spend an entire afternoon admiring the amazing view while sipping away on your coffee. 

Image credit: @kkilook.house 
On top of its bakes, the cafe is also known for curating unique spreads that complement them. To have a go at the different flavours available, add on KRW5,000 for an assortment of 5 spreads – cranberry, basil pesto, fresh butter, sun-dried tomato and maple nuts.
If you're a tomato base kinda person when it comes to pasta, you'll love the sweet but tart flavour of the sun-dried tomato spread. Those looking out for their health will be delighted to know that sun-dried tomatoes actually contain a ton of antioxidants and vitamins. 

Image credit: @yur_ida
For a sweeter option to complement your coffee, give their chocolate chip cookie with walnuts (KRW2,300) a try. 
Address: 26-4 Donhwamun-ro 11na-gil, Ikseon-dong, Jongno-gu, Seoul, South Korea
Opening hours: Mon-Fri 8AM-8PM, Sat-Sun 9AM-7PM
Telephone: 02-747-2626
Website
---
2. Tea Collective – 17th floor rooftop tea cafe with stunning views
---

Image credit: @justinpnt
Tea Collective is found on the 17th floor of a building in Gangnam, and boasts an amazing view of the scenery in the area. 

Image adapted from: @haeseong_kang
Once inside, you'll notice that apart from a spacious indoor sitting area, there's also a man-made outdoor garden. The earthy colour scheme within the cafe exudes much serenity, serving as a wonderful stop for those who need a breather from the city life in Seoul. 

Image credit: @chongchong120
This tea-centric cafe takes pride in a selection of organic teas from the local provinces in South Korea that will not pale in comparison to Jang Man-wol's favourite champagne. There are 7 tea flavours available here – green tea, black tea, persimmon leaf tea, pumpkin tea, citron tea, ginger tea, and mugwort tea. 

Image credit: @inhye_art
To fully immerse yourself in Korea's tea tasting culture, add on an additional 3 pieces of injeolmi rice cake with mugwort powder (KRW3,000) to go with each pot of tea (from KRW7,000). 
Address: 44-17, Samseong-dong, Gangnam-gu, Seoul
Opening hours: Mon-Sat 11AM-10PM, Sun 11AM-8PM
Telephone: 070-8888-2259
Website
---
3. VER'S House – floral cafe that turns into a wine bar in the night
---

Image credit: @vers_house
Floral-themed cafes are in abundance across Seoul, but VER's House is a rustic three-storey house that takes things up a notch. 

Image adapted from: @vers_house
The ground floor is dedicated to a flower shop, while the second and third floors are seating areas for patrons. The cafe is tastefully decorated with mismatched furniture and an array of potted plants. However, the main attraction of this house is none other than the flower wall right beside the stairway on the third floor.

Image credit: @vers_house
When night falls, the lights in the cafe are dimmed and wine is ready to be served. Even Jang Man-wol, who hated the flowers blooming in her garden, would gladly come by at the thought of having some late night drinks.

Image credit: @lee5.29
On top of all that, the owner has converted the balcony on the top floor into a little terrace for customers who want to lounge outdoors, amongst lush greenery. 

Image credit: @bkng_
The food and drinks here are just as good as the cafe's aesthetics. Whether you're a coffee or tea lover, there's always something on the menu for everyone. Those counting their calories can give the teatox drink (KRW8,000) a try. It's a refreshing blend made with calamansi, lemon, lime, hibiscus and lemongrass. 
Tip: A takeaway drink will grant you a KRW2,000 discount (only for Americano, latte, cappuccino, half & half, and rich mocha).

Image credit: @vers_house
Give the food in VER'S HOUSE a try too. Order a carrot cake (KRW8,000) when you're craving for a sweet indulgence. The generous amount of pecans gives an added texture that contrasts against the creaminess of the frosting. 
Address: 44 Seongmisan-ro 23-gil, Mapo-gu, Seoul
Opening hours: Mon-Sun 11AM-10PM
Telephone: 070-8716-1888
Website
---
4. Cafe BuBu – rustic cafe nestled in an alleyway perfect for a couple date
---

Image credit: @your_proud
Cafe BuBu is a residential house-turned-cafe that has since become well-known amongst the locals after appearing on the Korean variety show, Infinity Challenge. Also, "BuBu" literally means couple in Korean, making it a perfect spot for couples to visit on a date. 

Image credit: @cafebubu.madamebubu
Though customers do patronise the cafe all-year round, we believe that the best time to visit is in autumn. Not only does the brick red exterior further accentuate the beauty of the fall colours lining the streets, but the front yard is also furnished with tables and chairs that allow you to enjoy the cool crisp air while sipping on a freshly brewed cup of coffee. 

Image credit: @ryooniverse
Coffeeholics would be glad to hear that Cafe BuBu offers two blends of coffee (B1 and B3), unlike other cafes with only one in-house blend. B1 is said to be richer in acidity with a hint of sweetness, while B3 is more robust and chocolaty in flavour. 
Prices of the drinks here are relatively affordable, with an iced caffe latte costing KRW4,950 and an iced Americano goes for just KRW4,400.
Address: 376-15, Mangwon-dong, Mapu-go, Seoul
Opening hours: Mon-Sun 11:30AM-11PM
Telephone: 070-4257-8080
---
5. Cafe Kitsuné – Maison Kitsuné's flagship cafe with an outdoor garden
---

Image adapted from: @montif_coffeebar
Beyond the bamboo trees that line the entrance is a cafe not to be missed. Despite being in operation only since 2018, Cafe Kitsuné has become one of the go-to cafes for both locals and tourists alike. 

Image credit: @seo_neung_su
Upon entering, you'll be warmly welcomed by a front yard decked out with strands of lights and greenery, which changes according to the season. Besides coffee and desserts sold on the ground floor, you can also find Maison Kitsuné products ranging from ready-to-wear apparel to tablewares available for sale on the second floor. 
Address: 23 Dosan-daero 13-gil, Sinsa-dong, Gangnam-gu, Seoul
Opening hours: Mon-Sun 11AM-8PM
Website
---
6. House of Dior  – Dior cafe with outdoor seatings

Image adapted from: @sherbetto
Dior's flagship boutique along the streets of Gangnam is an architectural marvel. Within the white curvatures lies the House of Dior on the 5th floor, a cafe collaboration between Dior and a famous French pastry chef, Pierré Herme. 

Image credit: @meijiiiiii1
Although the food and drinks at this cafe are pricey compared to other cafes in the area – a high tea set for 2 costs a whopping KRW120,000 – a visit here is definitely far cheaper than splurging on a luxury bag from Dior. 

Image adapted from: @soyeonpark2773
If the sky is clear on the day of your visit, do ask the staff if it's possible to dine at the open sky terrace.

Image adapted from: @sans_coeur
Before taking your leave, it's a must to stop by the cafe's washroom – there's a selection of Dior perfumes that guests can use for free. 
Address: 464 Apgujeong-ro, Cheongdam-dong, Gangnam-gu, Seoul
Opening hours: Mon-Sun 11AM-8PM
Telephone: 02-513-0390
---
7. FOURBASIC – glass cube meets bagel
---

Image adapted from: @hey_deu_n
Don't be fooled – FOURBASIC is not as basic as its name suggests. The locals have dubbed the place "window matjib", which literally means "a window place with good food".

Image adapted from: @skyrock1208
The glass structure of this cafe allows plenty of sunlight in, and makes for the perfect people-watching spot. The interior of the cafe is a fusion of both minimalist and traditional elements. Beyond the plain white walls and glass facade, the cafe opens up seamlessly into a traditional backyard. 

Image credit: @sumechip
The cafe serves freshly-made bagels at a steal (from KRW2,500). Although it looks plain at first glance, the bagel is crispy on the outside and it's chewy on the inside. There's also a daily bagel set (KRW4,000) available where the accompanying spread changes regularly. Fig and black olive are two hit flavours to look out for. 
Address: 66, Yanghwa-ro 3-gil, Mapo-gu, Seoul
Opening hours: Mon-Sun 10:30AM-10:30PM
Telephone: 02-566-3861
Website
---
8. Bamvoo Bakery & Brewing – cafe that bakes buttery and flaky croissants
---

Image adapted from: @rainbowujuin
Unlike many cafes with limited seating space, Bamvoo Bakery & Brewing is a spacious hangout spot for big groups. It's a stand-alone two storey building with a front yard large enough to fit a table that seats 16 people.

Image credit: @to.seulki
Choose from up to 15 kinds of croissants (from KRW3,400), including flavours such as matcha, lemon meringue, and custard. These bakes are certainly sinful, but stopping at just one light, buttery, and flaky croissant would be an even bigger sin.
Address: 386-11 Hapjeong-dong, Mapo-gu, Seoul, South Korea
Opening hours: Mon-Sat 11AM-12AM, Sun 11AM-10PM
Telephone: 02-3144-0446
Website
---
9. Colline – floral cafe that opens past midnight
---

Image credit: @colline_cafe
Instead of hitting the clubs in Hongdae at night, head to Colline, a glasshouse-inspired cafe that opens past midnight. The cafe truly comes to life at night, with pretty fairy lights adorning the space, but it is just as beautiful in the day.

Image credit: @colline_cafe 
Adhering to its floral-centric theme, the cafe is filled with seasonal flowers, which complements the autumn leaves that fill the streets.  

Image adapted from: @nataliieyu
An avocado mushroom omelette (KRW15,000) for brunch; a persimmon bingsu (KRW16,000) for tea break; and a cup of sangria (KRW9,000) to end off a long day – there's always something on the menu for you, no matter what time you choose to visit Colline.

Image credit: @pristee
For guys who want to surprise your date at this cafe, you can also purchase a bouquet of flowers from here (from KRW5,000). 
Address: 45-1 Eoulmadang-ro, Seogyo-dong, Mapo-gu, Seoul
Opening hours: Mon-Fri 10:30AM-2AM, Sat-Sun 10:30AM-3AM
Telephone: 02-3141-1119
Website
---
10. Bread Comma – 2-storey book cafe with full-length windows
---

Image credit: @ichigo_vivi
Situated along the picnic area of Yeonnam-dong, Bread Comma is located at one of the best spots to enjoy the autumn foliage. 

Image adapted from: @ao.ei
The bakery boasts a wide selection of breads, and a popular choice amongst returning customers is its aromatic cheese ciabatta (KRW2,800). 
Apart from serving amazing bakes, book lovers love to drop by this cafe for its collection of books. These books are free for all customers to read, but don't forget to return them once you take your leave. We do, however, encourage you to visit the cafe during school hours as it's a hot hangout spot for students once class is over. You wouldn't want to miss a chance at getting the best seat to admire the foliage.
Address: 15 Yanghwa-ro 21-gil, Seogyo-dong, Mapo-gu, Seou
Opening hours: Mon-Sun 10:30AM-1:.30PM
Telephone: 02-322-4469
Website
---
Cafes in Seoul approved by Jang Man-wol
---
Just like Jang Man-wol in Hotel Del Luna, we too want to spend our days drinking champagne and indulging in expensive caviar. But with cafes these beautiful, we are sure Jang Man-wol would gladly trade her glasses of champagne for a cup of coffee atop one of the rooftop terraces on our list. So the next time you visit Seoul during autumn, be sure to visit these cafes to take in all of the beauty that autumn in Seoul has to offer. 
Check out these articles before jetting off to Seoul!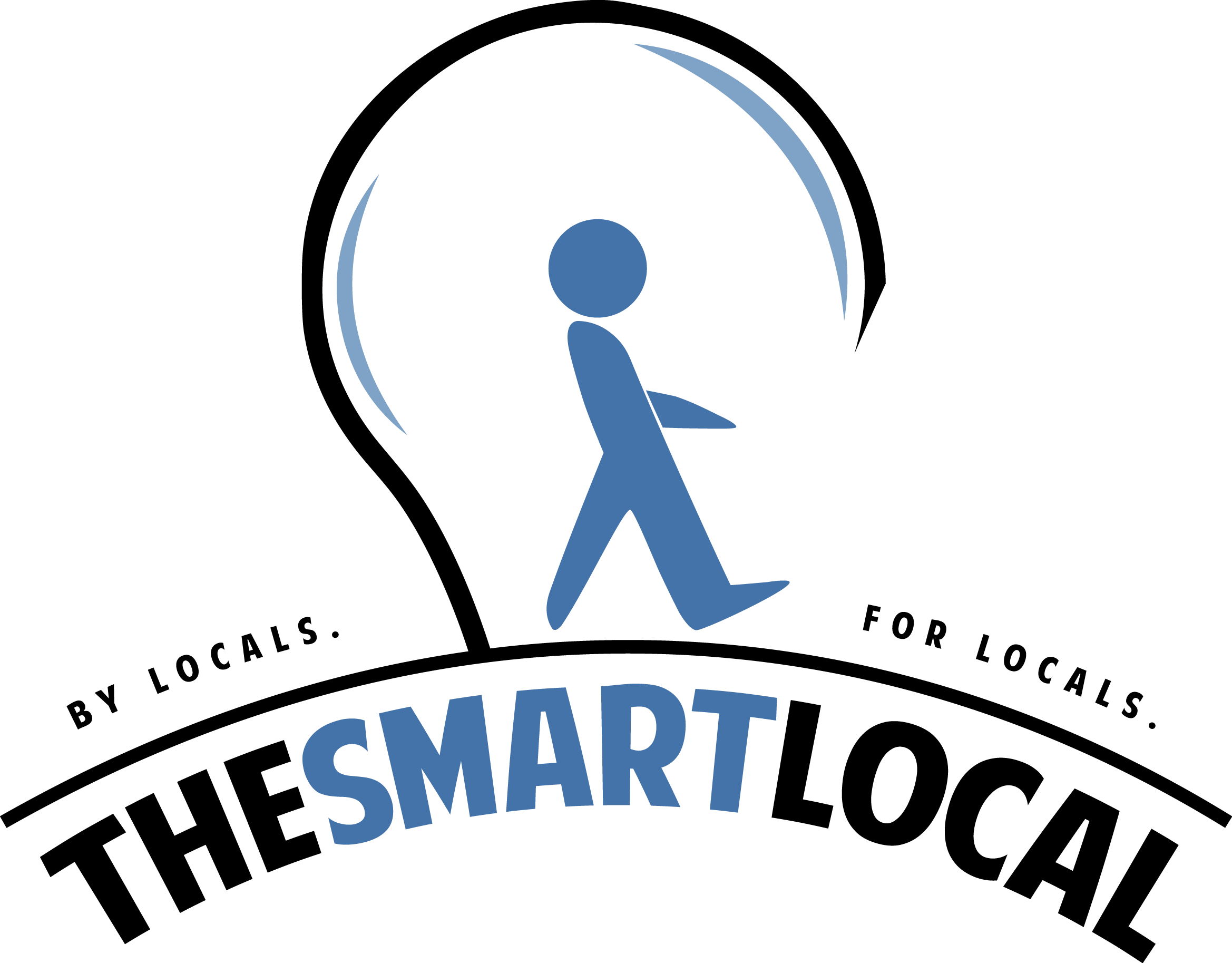 Drop us your email so you won't miss the latest news.