Korean drama OSTs
---
Korean drama OSTs
Image adapted from (clockwise from top-right): IMDb, MyDramaList, IMDb, IMDb
Besides great onscreen chemistry between the cast and a well-written script, a successful drama has to have a solid official soundtrack, also known as an OST, as a finishing touch. 
It's no secret that Korean drama OSTs can make or break a scene – who else remembers that infamous "love is the moment" song being played every 5 seconds in The Heirs?

Thankfully, we've had a bumper crop of stellar K-dramas this year, along with Korean drama OSTs worthy of being played on repeat. We've sussed out some of the best Korean drama OSTs in 2020 you can add to your playlist to spice up your daily life, so you can pretend to be a K-drama character while completing whatever tasks you have on hand.    
---
Crash Landing On You
---
CLOY is probably one of the most popular dramas in 2020 and credit has to be given to the OST lineup, comprised of notable singers such as Yoon Mi-rae, Baek Ye-rin, and IU, for contributing to its success.
---
1. Flower by Yoon Mi-rae
---
Although Yoon Mi-rae is a hip-hop artist, her music isn't confined to just one genre. She has sung some of the most well-known Korean dramas OSTs to date, including Always from Descendants of the Sun, You Are My World from The Legend of the Blue Sea, and I Love You from It's Okay That's Love.   
For those who're still having CLOY's withdrawal syndrome, listening to Flower will give you flashbacks to scenes of Ri Jeong-hyeok protecting Yoon Se-ri and buying her South Korean toiletries in the North. The line that goes "I will always be by your side" perfectly encapsulates their relationship. 
---
2. Here I Am Again by Baek Ye-rin
---
With Ye-rin's sweet and sentimental vocals crooning the song's simple yet genuine lyrics, this song will make you believe in true love all over again. Much like the couple in the drama, who are devoted to each other despite their distance and circumstances, this track tells of the extra mile one would go to just to be reunited with their other half. 
Jong-ho, the main vocalist and maknae of Ateez, loved the song so much that he did a cover of it.
---
3. Give You My Heart by IU
---
No Korean drama OST is complete without a ballad or two, and who better to do the honours than the queen herself, IU. 
The track begins with whistling, which sets an ethereal tone. While it's easy to get immersed in the instrumentals and IU's emotive vocals, this song will leave you emotional if you were to understand the meaning behind the song. 
The lyrics express the unwavering love one has for their other half even if they're kept apart due to unfortunate reasons – just like our leads falling in love despite coming from two of the most politically divided territories in the world – North and South Korea. 
---
The King: Eternal Monarch
---
We already know that the cast of this drama is stacked, but those involved in the soundtrack are just as impressive. 
---
4. I Just Want To Stay With You by Zion. T
---
We're not going to spoil the drama for you, but the leads in the drama live in parallel worlds and long to be with each other in the same dimension. This song clearly expresses the longing of this pair of star-crossed lovers.  
---
5. Orbit by Hwasa
---
We're not surprised that the production for this drama was said to cost a bomb. They've spared no expense, even getting K-pop idol Hwasa from Mamamoo to partake in the OST.
The King: Eternal Monarch is a drama that keeps viewers on their toes and this track helps to intensify the atmosphere. Playing on the strengths of Hwasa's robust vocals, Orbit is a powerful piece to accentuate the exceptional cinematography of the drama. 
---
6. Gravity by Kim Jong-wan
---
Kim Jong-wan is a multi-talented vocalist who possesses a beautiful voice, and he also happens to be a member of the veteran band NELL.
There are many different reasons that keep lovers apart. Much like gravity, some things are harder to overcome than others, and while it's sad to be confronted with such truths, sometimes it's just unavoidable. 
Although this may not be a pick-me-up song, it will resonate with you on days where your feelings need to be validated.  
Also, do check out Jong-wan's recent collaboration with BTS' Yoongi, also known as Agust D. The song, titled "Dear My Friend", is an emotional track dedicated to a former friend. 
---
Dr. Romantic 2
---
This drama is a sequel to Dr. Romantic, and you can check it out in our previous article here. Although the drama revolves around a medical team and their time at the hospital, you can still expect some romance between the leads.  
---
7. My Love by Baekhyun
---
We're certain that you'll be smitten by Baekhyun's clean vocals once you listen to his melodic love confession. 
In My Love, a devoted lover swears to wait for the girl of his dreams and continues to be her guardian angel till she's ready to be in a relationship with him.
---
8. Go Away Go Away by Chanyeol and Punch
---
This track is the second collaboration between EXO's Chanyeol and Punch, with their first being Goblin's "Stay With Me".
Despite the title, this song isn't about rejection or pushing your significant other away. It expresses the desire of constantly wanting someone by your side to tide through the toughest of times – what a timely song in this tumultuous year.  
---
9. Your Day by Gummy
---
You know she's a keeper when she offers to shield you from the rain, and all we can say is that Jo Jung-suk is one lucky man to have a wife like Gummy. Plus, who wouldn't love to be serenaded by her angelic voice every day?  
While we can't take the lyrics "I'll be the one to be your umbrella while it rains" literally, we know  it means that someone is willing to go the extra mile just to care and be there for their significant other, and that affirmation is all we need in a lasting relationship.  
---
Itaewon Class
---
Many people have given this drama a thumbs-up for its uplifting storyline that revolves around life, alongside its setbacks and challenges. Equally, the soundtrack was just as well-received.
---
10. Start by Gaho
---
Similar to the messages the drama wishes to bring across to its viewers, Start is an upbeat track that speaks of how you should take the difficulties you face in stride and carve out your own path in life. 
It's the perfect song to have in your playlist whenever you need a push to overcome Monday blues or when you're feeling overwhelmed by everything that's going on in your life. 
---
11. Still Fighting It by Lee Chan-sol
---
This is actually a cover of a song of the same name by Ben Folds.
While the song depicts the love between a father and son, it also tells of how growing up is a painful process and we will have to continuously work towards overcoming mistakes no matter which stage of life we find ourselves at. 
---
12. Sweet Night by Taehyung
---
BTS fans can't get enough of Taehyung and it's not hard to see why. Sweet Night's lyrics were written by him and it's no wonder it complements his unique deep and husky voice so well. On top of that, the song was also composed and produced by him. 
This song of his also topped the iTunes chart in 90 countries and counting, breaking Psy's Gangnam Style 8-year long record. 
And if all of that isn't enough to get you to add this song to your playlist, sit tight. Taehyung managed to write the entire song in English despite being a non-native English speaker to begin with. Even non-BTS fans can't help but be amazed at the touching lyrics and instrumentals that are bound to tug at heartstrings.  
---
Hospital Playlist
---
This latest edition to Netflix has been garnering much attention for being a wholesome medical drama that touches on realistic day-to-day encounters in a hospital.   
---
13. Introduce Me A Good Person by Joy
---
This song was originally sung by a band called Basis back in 1996. The cover by Red Velvet's Joy has garnered over 4 million views on YouTube, bringing attention to this old but gold track. 
It's an upbeat song with heart-fluttering lyrics. Like its name suggests, the song tells of a girl looking for someone good to spend her life with. While we're all for being a strong independent woman, there's nothing wrong to find a shoulder to lean on on days when you're feeling weary, and the same goes for any gender. 
---
14. With My Tears by Wheein
---
Mamamoo is an undeniable powerhouse in the K-pop scene, especially when all its members possess their own unique vocal types. 
While Hwasa is known for her strong vocals and sensual tones, Wheein is good with her falsetto and perfectly expresses the devastation one faces during a heartbreak, which is what With My Tears is all about. 
---
15. Aloha by Jo Jung-suk
---
Hospital Playlist is bringing back many old-school favourites in its soundtrack album. Aloha was a track released by Cool in 2001 and the cover in this drama is done by the main lead, Jo Jung-suk himself. It's no wonder fans can't get enough of this actor. 
The actor also has a comical side to him that fans can keep a lookout for. 
---
Mystic Pop-Up Bar
---
Mystic Pop-Up Bar is a relatable drama that deals with societal issues in a light-hearted manner, landing itself on Netflix top 10 list ever since its release. 
---
16. Dive by Jung Jin-woo
---
K-drama fans have been raving about this drama. Perhaps it's because of its refreshing storyline that doesn't revolve around a romantic relationship, instead touching on everyday life lessons. 
Adding on to the fun element of this drama is Dive, a song that will definitely brighten your day. You'll end up finding yourself humming to the catchy beat of the song as you go about your daily chores.  
---
When My Love Blooms
---
Falling in and out of love is part and parcel of life, and this drama revolves around a couple who got separated from each other only to reunite 20 years later. 
---
17. Fall In Love by Youngjae and Choi Jung-yoon
---
This is a duet sung by GOT7's Youngjae and Choi Jung-yoon. 
Finding the perfect match is no easy feat, and some of us take our entire lives to do so. But when you do come across the right one, that warm fuzzy feeling overwhelms you and you're often caught red-handed smiling foolishly to yourself whenever you're texting them. 
And that's exactly what Fall In Love is all about. The lyrics are simple with the song reiterating phrases such "I like your everything" and "I think I've fallen for you" – but these simple words of affirmation are exactly what your other half would love to hear. 
---
18. Someday We Will Meet Again by Klang
---
Park Da-eun, also known as Klang, is an underrated K-pop singer with an impressive vocal range. She first appeared as one of the mysterious singers on I Can See You Voice 4. She was even dubbed the "Korean Adele" after covering When We Were Young. 
Right person, wrong time – this is exactly what Someday We Will Meet Again encapsulates. 
Even if you've never experienced this, this emotional song will coax tears out of you.
---
When The Weather Is Fine
---
A cellist decides to move back to her hometown, where she reconnects with her former classmate. They fall in love with each other and heal from their past emotional scars. 
---
19. Like A Winter's Dream by Kwak Jin-eon
---
Even if you can't understand the meaning behind the song – unless you read the translation –  Jin-eon's vocals will speak to you on an emotional level. It's a soothing track that provides comfort in times of distress
---
World Of The Married
---
You're definitely missing out if you've yet to catch this drama which revolves around adultery and betrayal. Read more about it in our article here. 
---
20. The Days We Loved by Baek Ji-young
---
Baek Ji-young is no stranger in the Korean drama OST scene. This talented vocalist with a wide vocal range has sung some of the best classic OSTs, such as Like Being Hit By A Bullet. 
Despite having undergone a surgery for a cyst found on her vocal cords back in 2007, she still continues to amaze fans with her emotional vocals and you can definitely hear it shining through in this song. 
The Days We Loved is a heart-wrenching track which shows that love isn't always fireworks and butterflies. Sometimes it's better to let go than hold onto memories of the past. 
---
Best Korean drama OSTs
---
Most trendy songs don't stand the test of time, but we're pretty sure these stellar tracks on our list will still sound good far into the future. Refresh your tired playlists with these 20 best Korean drama OSTs and your ears will be blessed. 
Check out these articles to keep up with the latest Korean culture: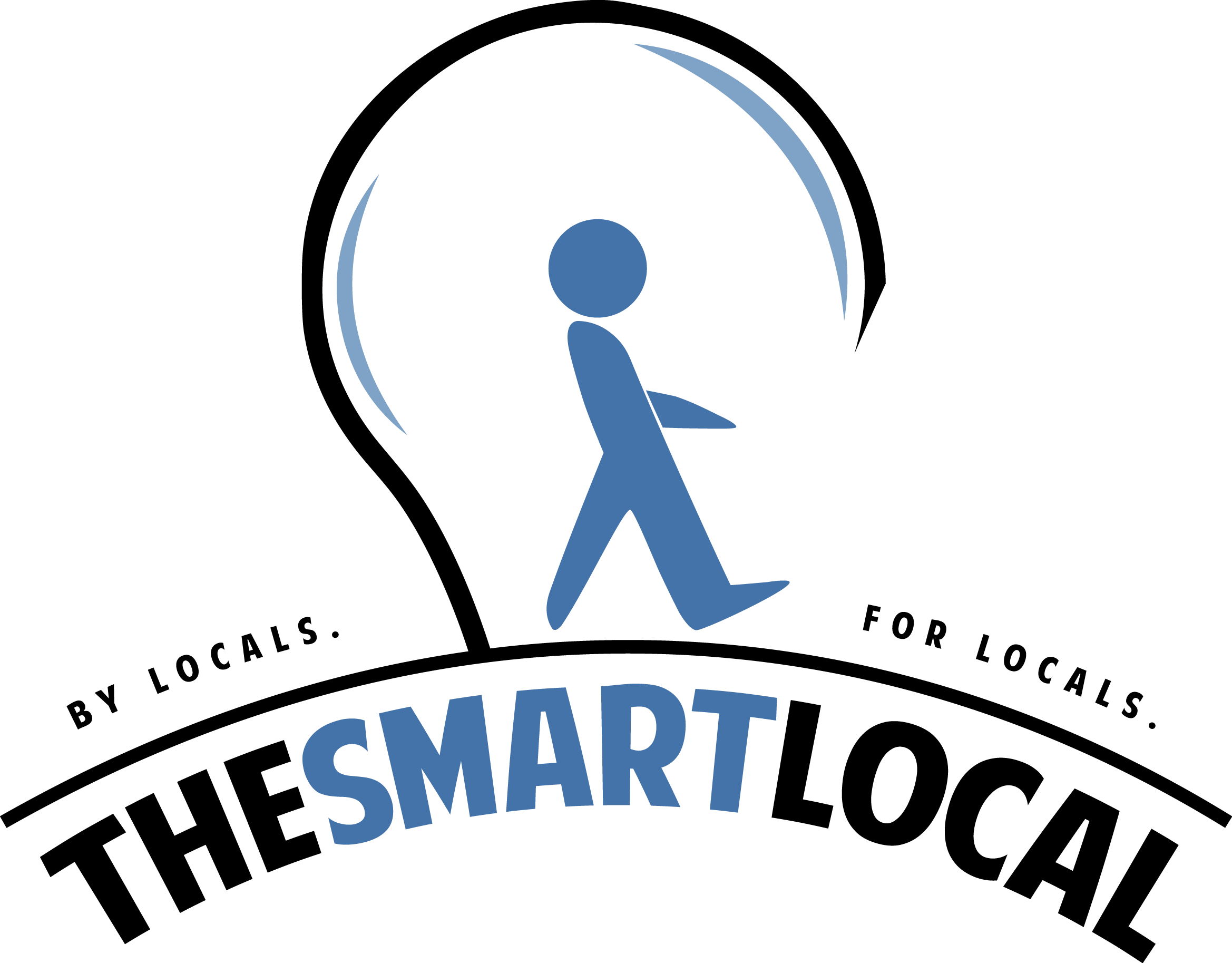 Drop us your email so you won't miss the latest news.