Gorgeous Korean desserts
---
If there's one thing Koreans do best, it's making things look pretty. It comes as no surprise then, when Korean minimalistic cakes started trending on social media – Korean desserts are every bit as aesthetic and Insta-worthy as Korean cafes. We've compiled a list of gorgeous Korean desserts that you'll have to get your hands on when you visit the country.
---
1. Korean minimalist cakes
---

Image credit: @_one.more
Recently, Korean minimalist cakes went viral on the Internet for their simple yet pretty frosting designs. They usually come in bright or pastel colours, and feature dainty and cute piped designs on top.

Image credit: @heart_n_arrow
As these cakes are packaged in paper lunch boxes, they are sometimes called doshirak (lunchbox) cakes. They've also been called "lettering" cakes as they almost always have messages inked on top. 
---
2. Edible bath bombs
---

Image credit: @sowainii
These bath bomb cookies, or colour bomb cookies, are produced by a dessert cafe called Mayroad 메이로드.
At first glance, they look very much like Lush bath bombs – colourful, spherical, and slightly grainy on the outside. But they're actually meringue cookies, filled with cream or jam.
Interestingly, several Korean ASMR YouTubers have used these bath bomb cookies in their videos because biting into one of these meringues will yield delicious crunchy sounds that make for prime ASMR.

Image adapted from: @iluy_story_
The bath bomb cookies come in various colours that correspond to different flavours, such as fuschia pink for raspberry, olive green for matcha, lilac for blueberry, and baby blue for vanilla.
Address: 37 Oryu-ro, Oryu 2(i)-dong, Guro-gu, Seoul
Opening hours: Mon – Sat 11.30AM-9PM, Closed on Sun
Telephone: 02-2060-7466
---
3. Cup tiramisu
---

Image credit: @homesj5547
Cup tiramisu started trending in Korea due to Mangwon-dong Tiramisu cafe 망원동 티라미수. The dessert grew in popularity after the cafe was highlighted in neighbourhood cafe guides.
Currently, the most popular item on the menu is the strawberry-topped tiramisu. The cafe also offers tiramisu topped with sweet potato, peach, hallabong (Jeju mandarin oranges), or cookies and cream. 
---
4. Mugwort desserts and drinks
---

Image credit: @somnium_4
Known as ssuk 쑥 in Korean, mugwort is a type of herb commonly added to the local cuisine, such as in soup or rice cakes. It has a distinct medicinal taste that is slightly bitter when eaten raw.
Cafes have recently started incorporating it into desserts, dubbing it the "new green tea" in Korea.
Mugwort can be infused into anything, from cakes to ice cream and bingsu (Korean shaved ice). The bitterness of ssuk is said to help to balance out the richness of sweet desserts, giving it a unique and refreshing taste.

Mugwort (ssuk) bingsu
Image credit: @bonjour_dabang
The flavour is so popular that it was offered as an exclusive summer frappuccino for Starbucks Jeju. 
---
5. Character fatcarons
---

Image credit: onnidang
Fatcarons are macarons with a twist – they have a thick cream or ganache filling that makes them "fatter" than the standard macaron. Korean pâtissiers often overfill macarons as it gives them more space for decoration and to play around with additional fillings.
Lately, character fatcarons have been trending on social media platforms in Korea. Some characters that have made the cut include Charlie Brown, We Bare Bears, and Ryan from Kakao Friends. 
---
6. Sweater cakes 
---

Image credit: @le_montblanc
Sweater cakes can be found at a cafe called Le Mont Blanc. Headed by a dessert chef who trained at Le Cordon Bleu Tokyo, the cafe prides itself on the detail that goes into the design of each and every dessert.
Its bestsellers include standing sweater cakes that come in various colours that correspond to different flavours – green for lime, yellow for mango and passion fruit, as well as brown for coffee.
They also have cakes in the shape of yarn balls adorned with pins and buttons.

Image credit: @le_montblanc
These sweet treats are so popular that they were even featured in magazines such as ELLE Hong Kong and Noblesse Korea.
Address: 99-4 Sinheung-ro, Yongsan 2(i)ga-dong, Yongsan-gu, Seoul
Opening hours: 12PM-7PM, Daily
Telephone: 070-8887-8200
---
7. Monochrome cakes and drinks
---

Image credit: @kanto_cafe
Cafes with monochrome decor themes have grown trendy in Korea as of late. But some cafes have taken it one step further and incorporated the black-and-white theme into their desserts.
Most notable of them is KANTO 칸토, which has a "signature black set" comprising black and white layered lattes, black sparkling drinks, and a monochrome cake. The lattes are actually espresso-based drinks with a nutty base, while the sparkling drink is a blackberry soda. The cake is made with 72% cocoa dark chocolate as its base, then slathered with a generous helping of cream.
Address: 16-40, Seongsu-dong 1(il)-ga, Seongdong-gu, Seoul
Opening hours: 11AM-9PM, Daily
Telephone: 010-8386-3657
---
9. Ddalgi-ddalgi cake
---

Image credit: @plate_d_
Strawberry desserts are pretty common in Korea. However, despite such a saturated market, the ddalgi-ddalgi (strawberry-strawberry) cake deserves a mention of its own due to its popularity.
The cake is the creation of a cafe called Plate D 플디, which is famous for super aesthetic desserts. Instead of the traditional strawberry shortcake, they cut up the strawberries and place slices all around it to ensure that you get a bit of strawberry with every bite of the cake.
Address: 2F, 44 Sangwon-gil, Seongdong-gu, Seoul
Opening hours: 12PM-8PM, Daily
Telephone: 010-7469-6341
---
10. Hwagwaja
---

Image credit: @flowerdami_
Hwagwa (flower snacks) are traditional handcrafted Korean rice cakes shaped like delicate flowers. Occasionally, they also take the form of leaves, persimmons, and sea shells.
These snacks are made of sweet rice flour and red beans, black sesame, or sweet potato.
They are more commonly sold in a set – almost like the Korean equivalent of a chocolate truffle box – although each one has its own unique design.
---
11. Galaxy glazed cakes
---

Image credit: @im_hungryalways
Started by a trendy cafe in Itaewon called CAFE TAPE 테이프, galaxy glazed cakes are now a common sight on Instagram.
While they may come in a variety of different colours and designs, all the cakes have a similar marbling glaze effect with "stars" splattered across it. You can even request for constellations if you order a custom cake.
Not only does the cake look good, but it also tastes good. CAFE TAPE's most popular flavour is yuzu mousse.
The cafe's universe glazed cakes are frequently ordered by celebrities too. In 2018, popular rapper Sik-K held his birthday party at the cafe, and even ordered a custom-designed cake for the occasion.

Image credit: @tapeseoul
Address: 2F, 63-5, Itaewon-dong, Yongsan-gu, Seoul
Opening hours: Sun – Thu 12PM-12AM | Fri – Sat 12PM-1AM
Telephone: 010-7317-4201
---
Bonus: Tiger coffee
---

Image credit: @sr.a0_0
Tiger coffee 호랑이 커피 has been trending on Korean social media channels since last year. However, the focus is less on the drink but more on its packaging. Its cup sleeve is emblazoned with a retro-themed tiger motif, which the cafe is also named after.
The coffee has become so popular that it has been adapted into a ready-to-drink version sold at convenience stores. 
---
Pretty Korean desserts for Insta-worthy shots
---
With treats this pretty, it's no wonder that gorgeous Korean desserts often end up going viral on Instagram. Hopefully the next time you visit Seoul, you'll be able to take shots of these aesthetic Korean desserts as well.
Read more about Korean food and drinks here: 
---
Cover image adapted from (clockwise from top-left): @_one.more, @onnidang, @flowerdami_ and @le_montblanc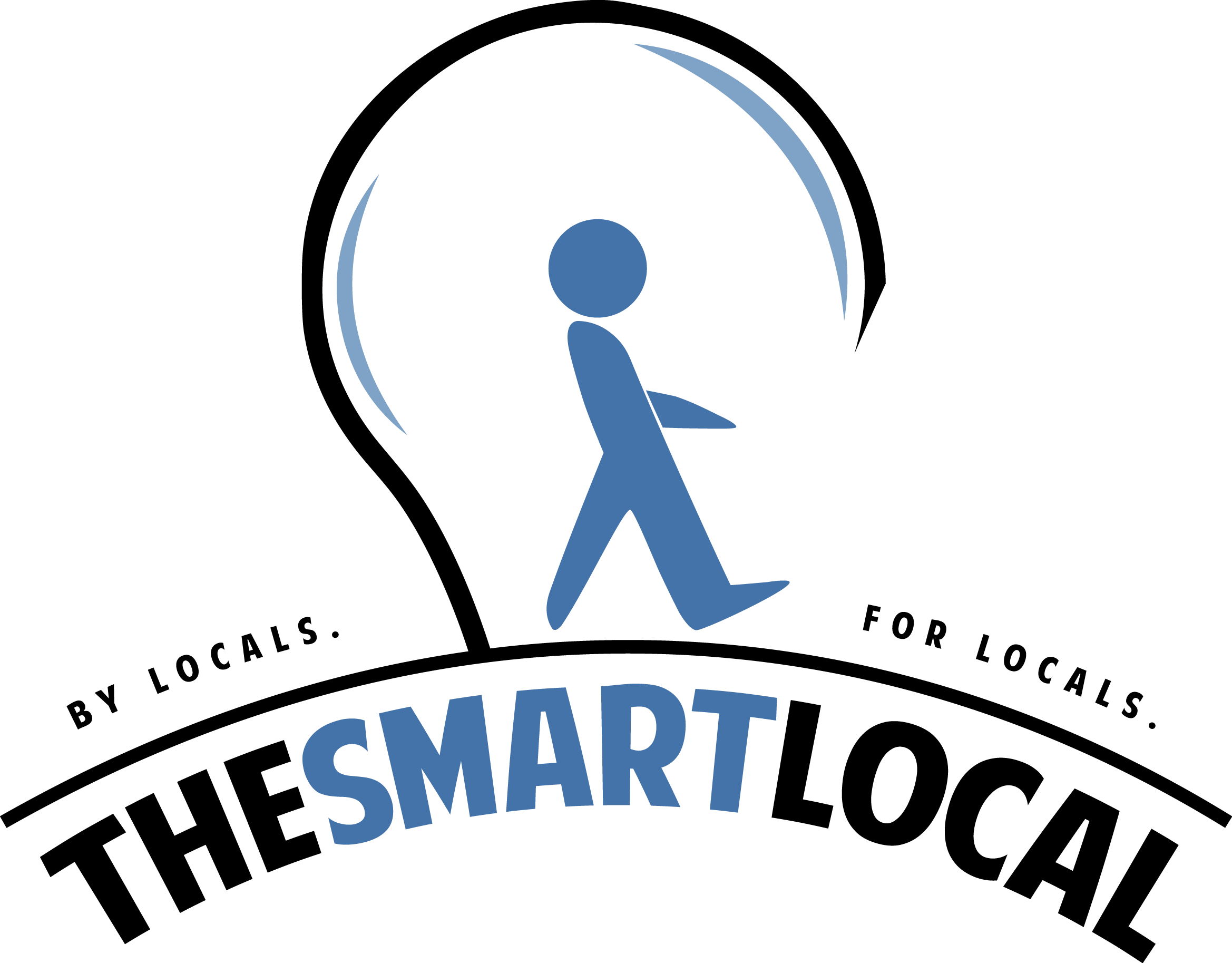 Drop us your email so you won't miss the latest news.