Family-friendly activities in Seoul
---

Image adapted from (left to right): @philip_shin and @lovehye_j
Travelling with children can be tough. Besides finding the best food in town to satisfy their bellies – with options such as Korean street food, all-you-can-eat buffets, Korean fried chicken, and cafe brunches and desserts – you'll have to rack your brains to incorporate activities suitable for all ages to keep everyone entertained. 
If you've been wanting to make a trip to Seoul with your family, here are 10 activities you can do to have a memorable family trip. 
---
1. Hangang Park pools and waterparks- have a splashing good time 
---

Image credit: @jojae2n
You don't have to always default to a cafe or shopping mall to keep your family occupied the next time the heat in Seoul gets to you. While there're a ton of outdoor activities to spend quality time with your dearest ones, head down to one of the 5 outdoor swimming pools along the Han River if your first priority is to cool yourselves down while having fun. 
Parents who need a breather but also need to keep an eye on their children will be glad to know that the pools here are shallow. While children can spend a day swimming and floating around the pools, the adults can take the chance to chill by the pool and even get a tan. 
Plus with only a small entrance fee of KRW5,000 (~USD4.10 for adults), KRW3,000 (~USD2.50 for children), and KRW2,500 (~USD2.10 for seniors), the Han River swimming pools make for an affordable family bonding activity. 
Note: Usually in operation during the summer from July to August. Check out their website here for the exact operational period and timing for the year. 
Swimming pools' addresses
Gwangnaru swimming pool
Address: 637-6, Amsa-dong, Gangdong-gu, Seoul
Opening hours: 9AM-7PM, Daily
Telephone: 02-470-9561
Ttukseom swimming pool
Address: 112, Jayang-dong, Gwangjin-gu, Seoul
Opening hours: 9AM-7PM, Daily
Telephone: 02-452-5955
Yeouido swimming pool
Address: 82-3, Yeouido-dong, Yeongdeungpo-gu, Seoul
Opening hours: 9AM-7PM, Daily
Telephone: 02-785-0478
Jamsil swimming pool
Address: 1-1, Jamsil-dong, Songpa-gu, Seoul
Opening hours: 9AM-7PM, Daily
Telephone: 02-421-2564
Jamwon swimming pool
Address: 121-8, Jamwon-dong, Seocho-gu, Seoul
Opening hours: 9AM-7PM, Daily
Telephone: 02-536-8263
---
2. Seoul Forest- feeding deer and enjoying a butterfly garden
---

Image credit: @sunnylee8197
Located near Seongsu-dong, Seoul Forest is the largest park in Seoul and it's no secret that the park has lots to offer to keep your family occupied for an entire day. From taking a nice stroll through the lush greenery to visiting a butterfly garden to learn more about the different species, the forest is a refreshing experience for kids who have been growing up in the city. 
And that's not all. Much like Nara deer park in Japan, there's a huge enclosed area within the Eco Forest where the deer are free to roam around. Children and parents alike will have the opportunity to have up close interactions with the deer, as you are allowed to feed them. But not with your own snacks, of course – deer feed suitable for their consumption is available for purchase at the vending machines found near the entrance. 
Read more about Seoul Forest and Seongsu-dong in our article here.
Address: 273 Ttukseom-ro, Seongsu-dong 1(il)-ga, Seongdong-gu, Seoul
Opening hours: 12AM-12PM, Daily
Telephone: 02-460-2905
---
3. Hanwha Aqua Planet 63 – marine life and mermaid shows
---

Image credit: @jun_s1310
Get ready to be mesmerised by the colourful marine life at Hanwha Aqua Planet 63, where you and your kids can get to learn more about the fishes while walking through the different educational exhibits. 
On top of that, the aquarium offers interactive programs such as penguin and seal-feeding shows that are sure to pique the interest of all ages. With well-trained staff to guide you through them, you'll get to feed these marine animals up close. 

Image credit: @blessyouameli
Don't miss out on the mermaid show. We're not talking about The Little Mermaid movie, but real-life mermaid actresses performing stunts amongst the fishes. The best part – you get to enjoy all of these at only KRW25,000 for adults (~USD20.50), KRW23,000 for teenagers (~USD18.90), and KRW21,000 for children and senior citizens (~USD17.20).
Address: 50, 63-ro, Yeongdeungpo-gu, Seoul
Opening hours: 10AM-10PM, Daily
Telephone: 02-780-6382
Website 
---
Kids' cafes
---
Kids' cafes in Seoul aren't your usual aesthetic cafes that serve good food and beverages, but are modern and upscale establishments with unique kid-friendly features such as trampolines and spa services.

Over at these cafes, parents can sit back and relax with a good cuppa while their children play their hearts out. 
---
4. PIM (Play In Museum) – Han River view with plenty of food choices
---

Image credit: @yoodanbee
PIM (Play In Museum) is a kids' cafe that you'll wish existed when you were younger. Located in Banpo Hangang Park, the cafe boasts an unblocked view overlooking the Han River. 
You won't have to worry about your children running out of things to do at the cafe, where there's plenty to keep them occupied – such as a ball pit, sand pit, and trampolines. 
There's even an area filled with blocks of different shapes and sizes to let their imagination run wild. 
Image adapted from (left to right): @miya_1512 and @yeye_daddy
Unlike usual cafes, you won't have to purchase any food or beverages to use the facilities, but you'll be required to pay an entrance fee of KRW25,000 (~USD20.50) for each child and KRW5,000 (~USD4.10) for each accompanying adult that includes 2 hours of playtime. 

Image credit: @yeye_daddy
Adults won't be left high and dry while their kids have all the fun, as the cafe offers appetising mains and snacks for you to recharge. For something hearty to share, order their PIM pizza (KRW16,000, ~USD13.10). Each serving is loaded with ham, cheese, and olives – a classic combination popular among all ages. 
But if you like something that won't get your hands dirty, try the boneless fried chicken (KRW18,000, ~USD14.80). 
While it's a kids' cafe, they are sure to cater to the adults as well. Moms can order wine to reward themselves after a long day of childcare. There are 3 options to choose from: red, white, and sparkling (KRW49,000, ~USD40.20). And their teas do not pale in comparison, with choices such as peachy oolong, rooibos vanilla, and cool mint (KRW6,000 each, ~USD4.90).
Address: Banpo 2(i)-dong, Seocho-gu, Seoul
Opening hours: Tue – Fri 2PM-8PM | Sat & Sun 11AM-9PM, Closed on Mon
Telephone: 070-7700-4556
Website
---
5. Champion 1250 – kids' cafe with an indoor park
---

Image credit: @julie0047
Parents who are running out of ideas to drain all the energy that's left in your active kid, can head for Champion 1250, a kids' cafe with an indoor park. Located on the 6th floor of iPark mall, it's easily accessible from Yongsan subway station. 
Image adapted from: @merry_jun
For only KRW20,000 (~USD16.40), children are free to take on the various obstacle courses for 2 hours. Adults can choose to either drop them off or accompany them by topping up KRW5,000 (~USD4.10). 
Image adapted from (left to right): @philip_shin and @maroyoun
But there's way more than the obstacle courses here, as the kids can also challenge themselves with a rock climbing wall and zipline. 
They won't have to worry about a growling stomach after having burnt all those calories, as a bread chain known as Jiyugaoka Bread in the park is there for the family to grab a quick bite.
Address: 40-999 Hangangno 3(sam)-ga, Yongsan-gu, Seoul
Opening hours: Mon – Thu 10.30AM-8.30PM | Fri – Sun 10.30AM-9PM
Telephone: 02-2012-1401
---
6. Lilliput – a playhouse with costumes
---

Image adapted from: @kumi_cha
It can be taxing when you need to keep an eye on your child around the clock, without much time to yourself to relax and unwind. On days when you need a break to catch up with your friends or like-minded parents, Lilliput is the ideal place to head to. 

Image credit: @ji_kong_
The cafe is practically a life-sized playhouse built-in with many play options for the kids such as a carousel, kitchen sets, and a walk-in wardrobe filled with costumes and accessories. 
Image adapted from (left to right): @mommy_ops and @ksy0207ksy
Adventure in a little more and girls will find themselves picking out their favourite Disney princess outfit and putting on matching accessories to transform into a real-life princess, while all the kids can have a taste of adulting by going on a grocery run and even manning an ice cream shop. 

Image credit: @andrea_yul
Lilliput only charges KRW15,000 (~USD12.30) for a 2-hour play session for children, and adults can enter for free as long as they purchase an entree. 
While the kids are occupied, the adults can have a much needed catch up over some drinks and food. You'll be surprised at the quality of food they dish out. The Chicago pizza (KRW21,500, ~USD17.60) here is made with a classic crust – not too thick or thin – but sturdy enough to hold in place a load of melted cheese and pepperoni slices.

Image credit: @limehy82
They have a variety of drinks to pair with your mains, but most are good to go on their own. The dutch cube latte (KRW8,500, ~USD7) comes deconstructed – the coffee ice cubes are served in a glass, with a small jug of milk on the side. This allows you to customise the latte to your liking. 
Address: Namhan River Building 2F, 85-12 Cheongdam-dong, Gangnam-gu, Seoul
Opening hours: 10.30AM-9PM, Daily
Telephone: 02-515-9633
Website
---
7. Plouf – indoor pools
---

Image credit: @hongjiiiiiii
Plouf is about to wow you with its facilities and aesthetics that are a kids' cafe plus a fashion spread backdrop blended together. 

Image credit: @ji__wooni
This cafe is pretty much a miniature kids' version of Stylenanda Pink Pool Cafe, with an interior decked out in pink with indoor and outdoor swimming pools. The pools at Lilliput are open for use, and they even provide shower amenities stocked with Aesop shower gels.

Image credit: @ji__wooni
Taking this whole experience to a higher level, their vanity area has LED mirrors and is even equipped with Dyson hairdryers. 

Image credit: @ashleyinnewyork
But the pampering doesn't stop here, as spa treatments such as foot massages, pedicures, and manicures are provided for the kiddos. 
For just KRW45,000 (~USD37), kids will have 2 hours of playtime and adults will only be charged KRW15,000 (~USD12.30). 

Image credit: @lovehye_j
While the kids are enjoying themselves, parents should do the same by indulging in some good food. 
You can never go wrong with a regular Americano (KRW7,000, ~USD5.80), but for a unique mix, the popcorn latte and tiramisu latte (KRW8,500 each, ~USD7) will not disappoint. 
For a kids-friendly drink option, try the cafe's full-bodied smoothies – available in plain yogurt, strawberry yogurt, blueberry yogurt, and mocha (KRW8,000-KRW8,500, ~USD6.60-USD7).

Image credit: @saetbyeol__p
Drinks aside, Plouf also has a stunning variety of food to choose from. Snacks such as crispy fried chicken (KRW15,000, ~USD12.30), shrimp basket (KRW14,500, ~USD11.90), and french fries (KRW9,500, ~USD7.80) are kids' ultimate favourites. 
But a sharing platter that comes with pulled pork, potato salad, bread buns, and french fries is probably the best option if you're here with your whole family. A platter for 2 costs KRW39,000 (~USD32.10) and a bigger portion that serves 4 costs KRW75,000 (~USD61.70). 
Address: 23, Dosandae-ro 55-gil, Gangnam-gu, Seoul
Opening hours: 10AM-9.30PM, Daily
Telephone: 02-514-8887
---
Seoul Grand Park 서울대공원
---

Image credit: @kksuperzaiya3

Image credit: Seoul Grand Park
Seoul Grand Park offers a range of sights and places to visit such as the zoo, garden, and a theme park. And with Seoul's well-established subway system, making a trip down to the park is not only inexpensive but also straightforward. 
Check out our article here to better navigate the subway system. 
Address: 102 Daegongwongwangjang-ro, Makgye-dong, Gwacheon-si, Gyeonggi-do, South Korea
Telephone: 02-500-7338
Website
---
8. Seoul Zoo – one of South Korea's largest zoos
---

Image credit: @artemis_ah
We can't deny that a trip to the zoo is always exciting, regardless of your age. And the best part about Seoul Zoo is that it's one of the largest zoos in South Korea – boasting over 300 animal species. 

Image credit: @_alexandra_family
The zoo takes pride in its efforts to preserve endangered species and they also provide large enclosures that mimic the animals' natural habitats. Information about the various animals can be found throughout the zoo, making it an educational trip not only for the children but also for grown-ups to learn more about the wildlife that makes up our ecosystem. 
Furthermore, a trip here won't break the bank. Admission for adults is only KRW5,000 (~USD4.10), while youth and children's tickets are only KRW3,000 (~USD2.50) and KRW2,000 (~USD1.60) respectively.
Address: 543-3 Makgye-dong, Gwacheon-si, Gyeonggi-do, South Korea
Opening hours: Mar – Oct 9AM-7PM | Nov – Feb 9AM-6PM, Daily
Telephone: 02-500-7335
---
9. Greenhouse Botanical Garden
---

Sukuen flower garden with perennial plants 
Image credit: @phoebe.louise
While you're at Seoul Grand Park, be sure to make a visit to the Greenhouse Botanical Garden. This floral garden makes for great photo opportunities for the whole family, and you'll also get to learn more about the different plant species. 
Inside, you will come across a hill of hydrangeas as well as the Sukeun flower garden. The latter is a theme garden planted with perennial plants like echinacea, which looks like a daisy but can be differentiated by its pink colour. 
Image adapted from: Seoul Grand Park
The main highlight of the garden would have to be the majestic-looking greenhouse building, which houses lesser-known plant species like cactus and carnivorous plants that we seldom come across in our daily lives. 
Instead of teaching children about these plants through two-dimensional books, this greenhouse provides an opportunity for more hands-on learning that engages both adults and children. 

Paris hell and sarracenia
Image adapted from: Seoul Grand Park
Cacti are resilient and here, you get to see them through all seasons – some even through the harshest winter climates. 
Address: 102 Daegongwongwangjang-ro, Makgye-dong, Gwacheon-si, Gyeonggi-do, South Korea
Opening hours (outdoor garden): Mar – Oct 9AM-7PM | Nov – Feb 9AM-6PM, Daily
Opening hours (greenhouse garden): 9AM-5PM, Daily
Telephone: 02-500-7562
---
10. Seoul Land – theme park open year-round
---

Image credit: @jdaily_cafe
Seoul Land tops the list for a day of fun and excitement for the entire family. Besides having roller coasters, viking rides, and shot drop rides to satisfy thrill-seekers, there are also all kinds of kid-friendly rides – ranging from the slow-paced merry-go-round to bumpy water boat rides. 
Image adapted from (left to right): @s.so_hee2 and @photobye_bin
The biggest accomplishment when visiting a theme park has got to be ticking off all the rides there are. But don't forget to include other attractions offered here such as the archery range, haunted house, and even snow sledding if you come here during the winter on your must-do list. 
Address: 181, Gwangmyeong-ro, Gwacheon-si, Gyeonggi-do, South Korea
Opening hours: varies daily, check out timings on their website here
Admission: KRW46,000, ~USD37.70 for adult, KRW43,000, ~USD35.60 for youth, KRW40,000, ~USD32.80 for child
Telephone: 02-509-6000
Website
---
Activities for all ages
---
While Seoul is probably one of the top travel destinations for many, it's not commonly known to be a hotspot for parents travelling with children. But these 10 places will satisfy everyone in the family, and allow kids to play, explore, and learn. Plus, grown-ups can create more memories with the little ones to look back on in the future. 
Also check out other articles while planning your trip to Seoul: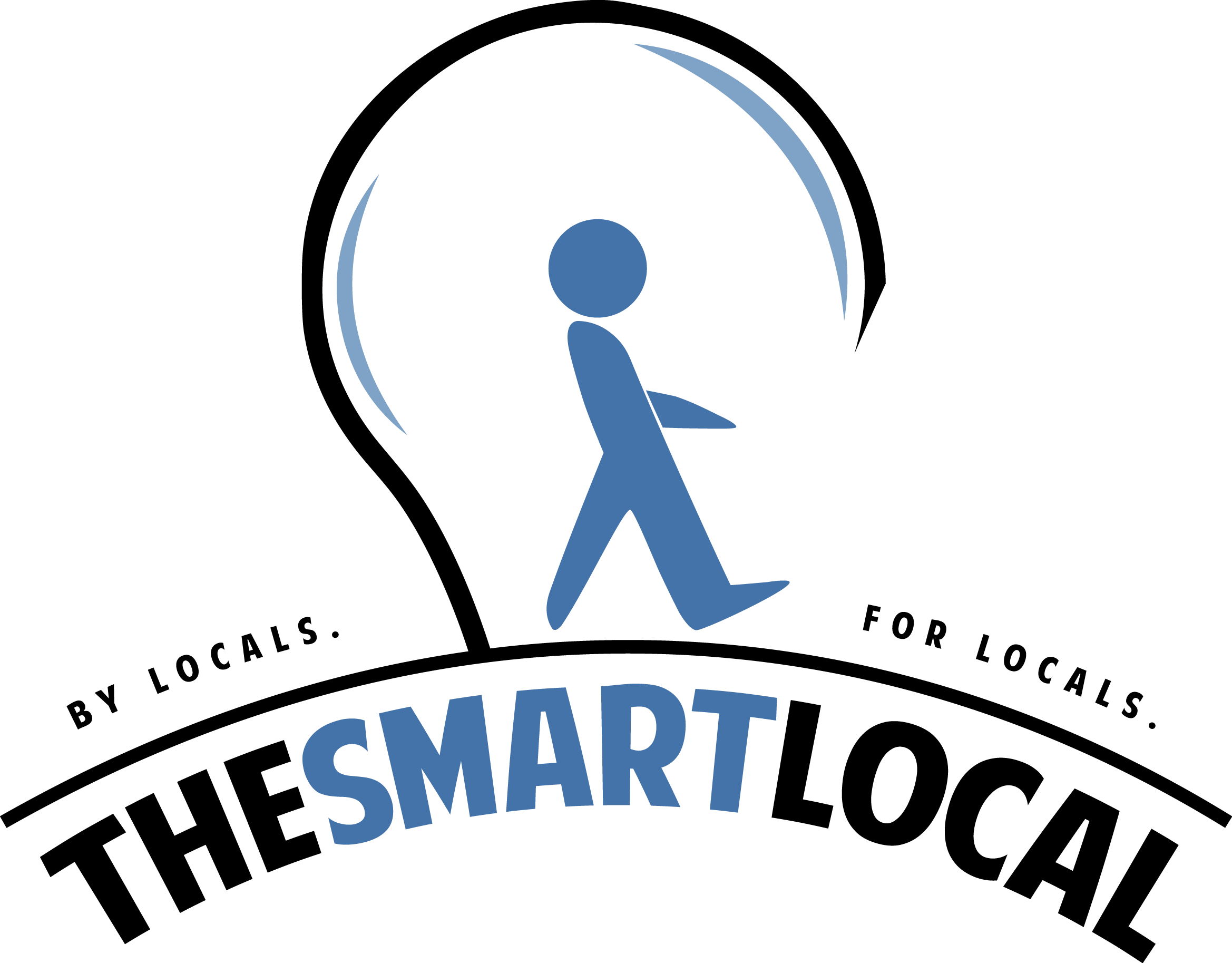 Drop us your email so you won't miss the latest news.