Easy Korean recipes
---
There are many food delivery apps that will deliver your favourite Korean dishes right to your doorstep these days, but nothing beats chowing down on a tantalising plate of kimchi fried rice straight off the wok. 
That said, perfecting Korean dishes is tough for many of us who don't have the luxury of time or simply aren't the best cooks out there. We've gathered 8 easy Korean recipes that'll help you pass off as a pro without breaking a sweat. They are easy to make with ingredients you can conveniently pick up from Asian grocers, so it's time to flex your cooking skills and whip up some home-cooked meals for you and your loved ones. 
---
1. Cheese corn dog
---

Image credit: @12.14.luv
Corn dog is one of the most popular street foods in Korea, well-loved by young and old alike. You'll first bite into a crispy outer layer coated with breadcrumbs before getting to the chewy bread dough encasing a hotdog. 
Although a corn dog looks complicated to make, the process of frying up one of these bad boys is surprisingly easy. And the best part? You can use any flavour of hotdogs you like, not just those stuffed with cheese. With so many options available – garlic, chilli, herbs, and the list goes on – the possibilities are nearly endless. 
Ingredients:
4g of dry yeast 

160ml of warm water 

30g of sugar

4g of salt

200g of bread flour 

4-5 cheese hotdog 

Bread crumbs
Steps:
In a large mixing bowl, combine 160ml of warm water with 4g of dry yeast and 30g of sugar. Make sure to give them a good mix. 

In a separate bowl, combine 200g of bread flour with 4g of salt. 

Transfer the bread flour mixture into the large mixing bowl which contains the yeast mixture, and mix well till you get a dough with sticky consistency. 

Cover the bowl with a wet cloth and set it aside till the dough has doubled in size. 

Meanwhile, pierce the hotdogs with wooden skewers. 

Dip the hotdog skewers into the risen dough and make sure that it's entirely covered before coating it with a layer of bread crumbs. 

Heat up the oil in a deep frying pan to around 170

°C. Once the temperature is right, put the hotdogs in and remove once they're fried till golden brown. 
Experiment with different flavours by topping the corn dog off with sugar, mayonnaise, mustard, chilli, or ketchup. It's optional, but we highly recommend it. 
---
2. Honey hotteok
---

Image credit: @yunvelymom
Take a stroll down any shopping street in Korea and you'll definitely come across at least one food stall selling these piping hot pancakes, called hotteok. But unlike your western-styled pancakes, hotteok is usually stuffed with sweet fillings such as honey and red bean. They also come in savoury flavours such as cheese and kimchi.
This recipe teaches you how to make hotteok with a honey filling, but you can always replace it with another filling of your choice. 
Ingredients (for dough):
400g of bread flour 

6g of dry yeast

6g of salt

45g of sugar

240g of warm milk

1 egg

60g of unsalted butter
Ingredients (for honey filling):
60g of honey

100g of brown sugar

100g of water

20g of corn starch

¼ tsp of cinnamon powder

¼ tsp of salt 
Steps (for honey filling):
Place all the ingredients for the honey filling into a pot and keep stirring until the mixture is brought to a boil. 

Turn off the stove and empty the honey filling into a bowl. Cover the bowl with a cling film so that it doesn't dry out. 
Steps (for hotteok):
Add 400g of bread flour, 6g of dry yeast, 6g of salt, 45g of sugar, 240g of warm milk, and egg into a large mixing bowl. Mix until all ingredients are combined. 

Remove dough from the bowl and knead on a floured surface till you achieve a smooth texture. 

Knead 60g of unsalted butter into the dough until you get a smooth and elastic consistency. Place the dough back into a bowl and cover it with cling film to let it rise. 

Once the dough has doubled in size, divide it into smaller pieces that weigh approximately 50g each. Roll these smaller pieces into a perfectly round shape and set them aside for another 15 minutes. 

Take a piece and flatten it with your hands or a rolling pin, and put a desired amount of honey filling in the center before pinching the ends together. Continue doing the same for the rest. 

Place the

hotteoks

into a lightly oiled pan over low heat and cover the lid for about 1 minute. 

Flip over and gently flatten the dough. Repeat these two actions till the

hotteoks

are golden brown on both sides. 
---
3. Korean fried chicken with optional sweet and spicy sauce
---

Image credit: @huney_fooddairy
We will truly be doing a disservice to you if we didn't include everyone's favourite Korean fried chicken on this list. While we can simply order take-out, we can't deny that fried chicken tastes best straight out of the fryer with no wait time. 
There are three kinds of Korean fried chicken lovers in this world: one who simply loves it original, one who enjoys it doused in a thick layer of sweet and spicy sauce, and one who wants the best of both worlds – the banban (half-half) combination. 
This recipe doesn't discriminate – regardless of which category you fall into, you'll definitely get your favourite fried chicken fix. 

Image credit: @hanhua_chen
Ingredients (for spicy sauce):
4 tbsp of

gochujang

  

8 tbsp of sugar

⅓ cup of minced garlic

3 tbsp of soy sauce

5 tbsp of ketchup

4 tbsp of hot pepper powder

1 cup of corn syrup
Ingredients (for fried chicken):
500g of boneless chicken thigh  

1 tsp of vinegar

Desired amount of crushed black pepper

⅓ tsp of chicken stock powder

Crispy batter mix (also known as frying powder)
Steps (for spicy sauce):
Pour all ingredients for the spicy sauce into a pot and combine them over medium-low heat. Remove from heat once the mixture comes to a boil and set it aside to cool. 
Steps (for fried chicken):
Cut the chicken leg into smaller pieces and place it into a bowl. Add in 1 tsp of vinegar and let it marinate for 20-30 minutes. This helps to get rid of any gamey smell. 

Add a desired amount of black pepper and ⅓ tsp of chicken stock powder to season the chicken. 

In another mixing bowl, prepare the batter according to the directions provided on the package. The ratio of frying powder to water is usually 1:1.

Pour the batter over the marinated chicken. 

Empty 1 cup of frying powder into a large ziplock bag and place the marinated chicken inside. Seal it up and give it a good shake to evenly coat the chicken pieces with the powder. 

Preheat the oil to 170°C and fry the chicken for approximately 7 minutes or till golden brown. 

Douse a generous amount of the spicy sauce you've prepared earlier over the freshly fried chicken and you're good to go.
Don't forget to pair this with some maekju (beer) for an authentic Korean dining experience the locals call chimaek (chicken + maekju).
Read more about Korean fried chicken in our article here. 
---
4. Tteokbokki
---

Image credit: @j__kitchen
This is another dish that needs no further introduction. It's primarily made with Korean rice cakes and fish cakes cooked in a heavenly gochujang-based broth. 
That being said, it's a versatile dish where you can add in any ingredient you love. Feel like indulging? Add in ramen, spam, and top it off with a few slices of cheese for extra creaminess. Eating healthy today? Add more vegetables such as cabbage and carrots, which also helps to sweeten the broth. 

Image credit: @dellaightfultaste
Hotpot lovers can also ditch their usual shabu shabu or sukiyaki for a tteokbokki hotpot spread. Just add in more soup stock to create a thinner broth and have the pot of tteokbokki simmer over an induction cooker. We recommend preparing extra ingredients, such as ramen, mushrooms, tofu, and sausages, that you usually would have with regular hotpot. 
Ingredients:
2 cups of Korean rice cakes

½ to 1 cup of Korean fish cakes

1 green onion

3 cups of soup stock (chicken or seafood)

3 tbsp of

gochujang

2 tbsp of sugar

1 tbsp of hot chilli powder 

1 tbsp of soy sauce 
Steps:
Chop green onion into thin strips and cut the fish cakes into a desired size. 

Combine 3 tbsp of

gochujang

, 2 tbsp of sugar, 1 tbsp of hot chilli powder, and 1 tbsp of soy sauce in a bowl and mix well. 

Add this gochujang mixture and the soup stock to a pot and bring to a boil. 

Place rice cakes into the boiling broth and let it cook for 3 to 4 minutes, or as directed on the package. 

Proceed to put in the fish cakes and green onions and let it boil on medium high heat for another 3 to 4 minutes. 
---
5. Korean stir-fried spicy pork
---

Image credit: @eunji_kkkkkkkk
A simple meat dish to have in Korean restaurants, stir-fried spicy pork is best paired with rice or wrapped in lettuce. 
This is also a perfect dish for busy individuals who like doing meal prep over the weekend. Cook a larger portion of the dish, split it up into smaller containers, and store it in the fridge. Simply heat up a portion in the microwave whenever you would like to have some. 
Ingredients:
400g of pork shoulder or pork belly

1 tbsp of sugar

1 onion

½ a head of cabbage

Green onion

1 tbsp of mirin or cooking wine
Ingredients (for sauce):
2 tbsp of

gochujang

2 tbsp of soy sauce

3 tbsp of hot chilli powder

1 tbsp of oyster sauce

2 tbsp of corn syrup

1 tbsp of minced garlic
 Steps:
Combine all ingredients for the sauce in a bowl and mix well. 

Slice the onion, green onion, and cabbage into your desired size. 

Over medium heat, add cooking oil into a pan. Once the oil is hot, add in the pork and sprinkle 1 tbsp of sugar evenly over the meat. Stir-fry the meat till it's about 70% done. 

Add in the green onions and sauce. Stir well to make sure that everything is evenly combined. 

Add in the sliced onions and cabbage, and stir-fry well. 

Pour in 1 tbsp of mirin or cooking wine before putting the lid on. Let it simmer for about another 3-5 minutes or until the vegetables are soft before serving. 
---
6. Colourful skewers
---

Image credit: @ssugismile
These colourful skewers are actually called sanjeok kkochi. It is made with different ingredients, such as crab sticks, spam, green onions, mushrooms, and pickled radish, covered in a thin egg batter and then pan-fried. 
This recipe includes common ingredients people use when making sanjeok kkochi, but you are free to customise it with any ingredient you like.

Image credit: @sama_kim
For a good family-bonding activity, get your kids to help prepare this dish with you. Once you're done preparing the ingredients, lay it out and let your kids decide on what they want to have on their skewers. 
Ingredients:
Pickled radish

Green onion

Ham or spam

Crab stick

Mushroom

2 eggs

A pinch of salt

All-purpose flour 
Steps:
Cut pickled radish, green onion, ham or spam, crab stick, and mushroom into strips. Make sure that all the ingredients here are of similar width and length. 

Put one of each ingredient through a wooden skewer.

In a shallow bowl, crack 2 eggs and season with a pinch of salt. Whisk it together till you get a smooth consistency. 

Spread all-purpose flour onto a plate.

Coat the skewer with a thin layer of flour before dipping it into the egg mixture.

Lightly oil a frying pan and once it's hot, place the skewers in. Fry till both sides are golden brown. 
---
7. Kimchi fried rice
---

Image credit: @9th_london
Kimchi fried rice is a household staple. Not only is the preparation time short, you can also play around with the flavours by adding leftovers you have in your fridge. 
Ingredients:
1 bowl of rice

1 egg

Green onion

Spam 

Kimchi

½ tbsp of hot pepper powder

1 tbsp of sugar 

Kimchi juice (Optional)
Steps:
Chop up the kimchi and green onion to desired size, and cut the Spam into cubes. 

Fry an egg sunny side up and set it aside. 

Stir-fry the green onion and spam cubes in a pan for about 2 to 3 minutes before adding in the kimchi. 

Afterwards, add in ½ tbsp of hot pepper powder and 1 tbsp of sugar. The sugar is to help neutralise the sourness of the kimchi. Add in a few spoonfuls of kimchi juice if you like.

Add in the rice and give it a good mix. 

Scoop the fried rice into a plate and top it off with the sunny side up.  
For an extra delish touch, we recommend topping the rice with mozzarella cheese and popping the dish into the microwave for 1-2 minutes till the cheese has melted. 
---
8. Little gimbap
---

Image credit: @juvely_dieter
This smaller version of gimbap is also known as "addictive gimbap" as it's highly addictive. You can get this snack from many of the food stalls that line the streets of Seoul.  
Similar to other dishes on this list, you can tweak the recipe to your liking. Vegetarians can swap the meat options out for other vegetables, while non-veggie lovers can load the wrap with anything else but greens.  

Image credit: @shin.yu.mi
Like colourful skewers, these bite-sized gimbap are easy to assemble and make for a fun activity for kids. It's never too early to teach them how to cook – just keep young children away from any sharp kitchen tools.
Ingredients:
4 servings of cooked rice

Dried seaweed sheets 

1 tbsp of sesame oil

½ tsp of salt

½ tsp of sesame seeds

150g of carrot

10 strips of pickled radish

5 Korean fish cakes
Ingredients (sauce for fish cakes):
½ tbsp of minced garlic

½ tbsp of sugar

2 tbsp of rice wine

1 tbsp of soy sauce 
Steps:
Cook the rice and set it aside to cool.

Cut the carrot, pickled radish, and fish cakes into thin strips. 

Stir-fry the carrot over medium heat and add a desired amount of salt as seasoning. Remove from the pan once the strips have softened and are slightly golden.

Next, stir-fry the fish cakes over low heat for 1-2 minutes. Add all the fish cake sauce ingredients into the pan and mix well. Turn off the heat once the fish cakes have entirely absorbed the sauce.

Add 1 tbsp of sesame oil, ½ tsp of salt, and ½ tsp of sesame seeds to the rice and mix well. 

Cut the dried seaweed sheets in half. 

Take a sheet and spread a thin layer of rice over it. Add carrots, fish cakes, and pickled radish strips in the middle, and roll it up. Repeat this for the remaining sheets. Adjust the size of the seaweed sheets to your taste.
---
Whip up these easy Korean recipes
---
If you've mastered the Korean convenience store food recipes that we've introduced, now's the time to up your game and give these easy Korean recipes a try at home. Who knows – this new talent of yours might just be the thing to keep you occupied throughout the entire quarantine season. 
Check out these articles for all things Korea-related:
---
Cover image adapted from (clockwise from left): @huney_fooddairy, @12.14.luv and @9th_london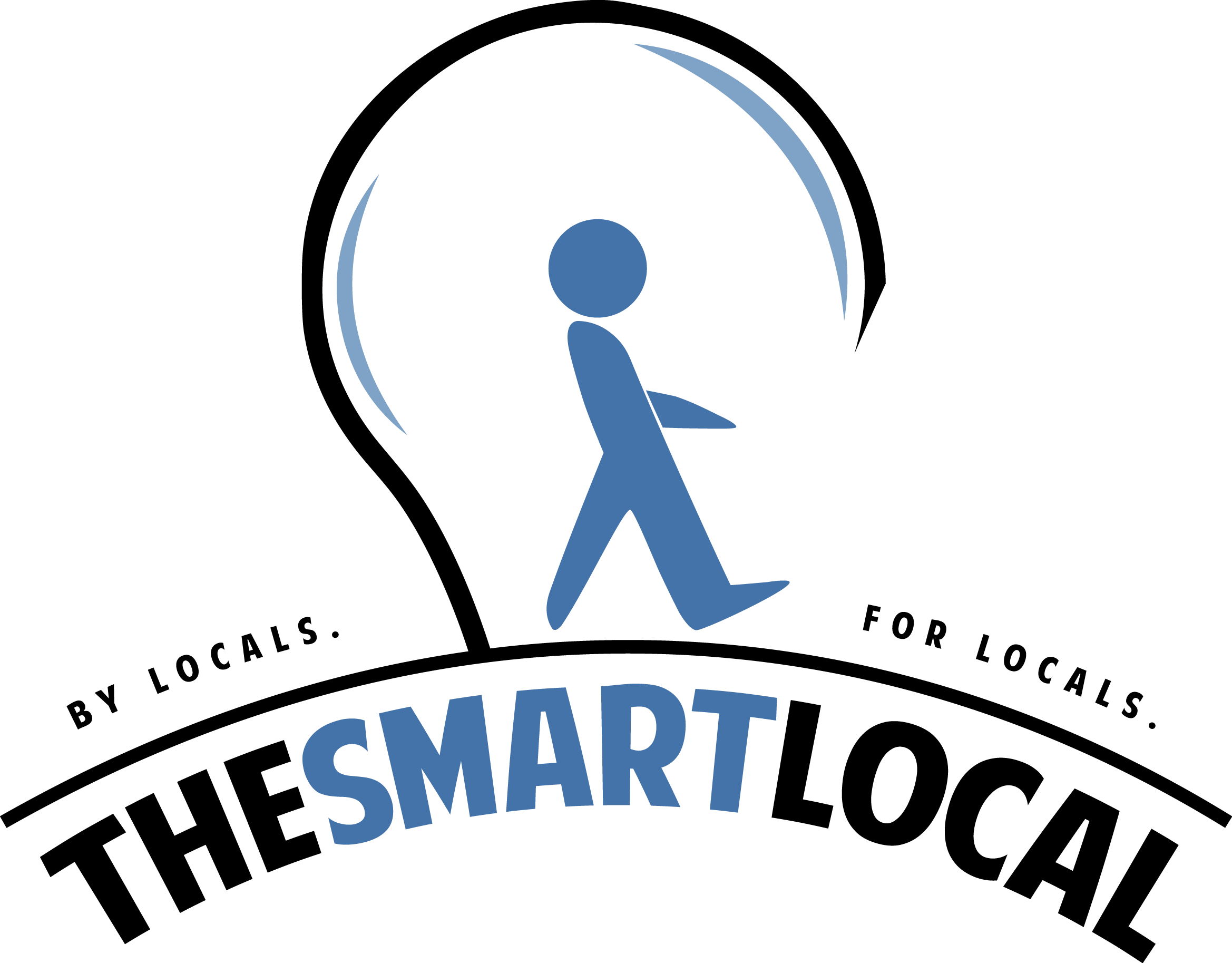 Drop us your email so you won't miss the latest news.