Best Korean dramas
---
With so much time spent at home, many of us have quickly burnt through our to-watch lists. If you're done with the romantic and thriller Korean dramas we've recommended previously, check out our list of 21 best Korean dramas that are too iconic to be missed.
P.S. We didn't forget about some of the most popular dramas out there. But since we've talked about them in our romantic and thriller K-dramas articles, we've decided to leave them out here.
---
1. Princess Hours (2006)
---

Image credit: IMDb
Main cast:
Yoon Eun-hye as Shin Chae-kyeong

Ju Ji-hoon as Lee Shin

Kim Jeong-hoon as Lee Yul

Song Ji-hyo as Min Hyo-rin
Recognise the male lead in this drama? It's none other than the Crown Prince in Kingdom. 14 years later and he's still as dashing as ever, if not better. 
This iconic 2006 K-drama follows Shin Chae-kyung, a high-school student leading a normal life until she finds out that she's in an arranged marriage, courtesy of her grandfather and his longtime friend. The betrothed is none other than the Crown Prince, Lee Shin, who's also attending the same school as her. 
While she's reluctant to proceed with the arrangements, she ultimately gives in as it would allow her to repay her family's debt. 
She struggles to deal with her royal duties and a new way of life in the palace, and her indifferent and unloving husband doesn't make things easier. But as the couple spends more time together, in and out of the palace, their relationship starts to change for the better as Lee Shin slowly opens up his heart to her. 
---
2. Coffee Prince (2007)
---
Image credit: AsianWiki
Main cast:
Gong Yoo as Choi Han-kyul

Yoon Eun-hye as Go Eun-chan

Lee Sun-kyun as Choi Han-sung

Chae Jung-an as Han Yoo-joo
Before gaining international recognition for his roles in Train to Busan and Goblin, Gong Yoo first made waves in K-dramaland with Coffee Prince.
In this drama, he plays Choi Han-kyul, who runs a cafe named "Coffee Prince" as he's unwilling to help out with his successful family-run business. But unlike other cafes, Han-kyul decides to hire only handsome-looking young men to attract more customers. 
In the hiring process, he comes across Go Eun-chan, who decides to crossdress as a guy since she's poor and desperate for a job. 
But as feelings start to develop between the two at work, Han-kyul is confused about his sexuality and tries to avoid Eun-chan. All of his worries come to an end when he finds out the truth behind Eun-chan's gender. 
---
3. Sweet 18 (2004)
---
Image credit: AsianWiki
Main cast: 
Han Ji-hye as Yoon Jung-sook

Lee Dong-gun as Kwon Hyuk-joon
An 18-year-old high-school student, Yoon Jung-sook, is married to Kwon Hyuk-joon, a public prosecutor. The union had been agreed upon by both families since the two were kids, and they decided to proceed with the arrangement out of respect, despite the large age gap.
Although they are at different stages of their lives and have opposing personalities – an immature teenager and a grown-up with a stable career – their frequent clashes make for an interesting on-screen dynamic. 
---
4. Full House (2004)
---
Image credit: AsianWiki
Main cast:
Song Hye-kyo as Han Ji-eun

Rain as Lee Young-jae 

Han Da-gam as Kang Hye-won

Kim Sung-su as Yoo Min-hyuk 
Yes, the poster looks kind of lacklustre, but don't judge a drama by its cover.
Han Ji-eun, played by Song Hye-kyo, was tricked by her friends to go on a vacation, only to find her house sold to top-star Lee Young-jae upon her return. As the house was left behind by her late father, she strikes a deal with Young-jae to work as his housekeeper in order to buy the house back in the future.
In order to catch his crush's attention by making her jealous, Young-jae draws up a contract marriage with Ji-eun. This fake marriage ends up turning into something more than what they expected as they begin to fall in love.  
---
5. Winter Sonata (2002)
---

Image credit: AsianWiki
Main cast:
Bae Yong-jun as Kang Jun-sang/ Lee Min-hyung

Choi Ji-woo as Jeong Yoo-jin

Park Yong-ha as Kim Sang-hyuk

Park Sol-mi as Oh Chae-rin
If there's a drama that best depicts why first love is always unforgettable, it has got to be Winter Sonata.
After a traumatic car accident, Kang Jun-sang loses his memories due to brain damage. His mother then brings him to a psychologist, who brainwashes Jung-sang and wipes out all memories prior to the accident. Jung-sang and his mother move to America shortly after, in order to start a new life. 
Years later, he returns to South Korea as a well-known architect named Lee Min-hyung. When Yoo-jin sees him on the streets, she promptly decides to cancel her engagement with her fiancé, Kim Sang-hyuk. But little known to her, Min-hyung is currently attached. 
Watch till the end to see if this first love will stand the test of time. 
---
6. Boys Over Flowers (2009)
---

Image credit: KBS
Main cast:
Ku Hye-sun as

Geum

Jan-di

Lee Min-ho as Gu Jun-pyo

Kim Hyun-joong as Yoon Ji-hu

Kim Bum as So Yi-jung

Kim Joon as Song Woo-bin
There are two things here that didn't age well: Gu Jun-pyo's horrible perm, and the problematic plot of Boys Over Flowers. Still, it's a classic drama that got many people into K-dramas and pop culture. 
Geum Jan-di is an average high school student who attends Shinhwa High school – a prestigious high school for the rich and famous. As she comes from a poor family as compared to her counterparts in school, Jan-di tries to lay low and avoid drawing attention to herself. 
However, when her classmate gets bullied by the infamous F4 – a group of good-looking heirs headed by Gu Jun-pyo – she can't help but stand up for him, marking herself as Jun-pyo's next target.
Over time, he starts to fall for her and tries to overcome their class differences to make the relationship work. 
---
7. You're Beautiful (2009)
---

Image credit: IMDb
Main cast:
Park Shin-hye as Ko Mi-nyeo/ Ko Mi-nam

Jang Keun-suk as Hwang Tae-kyung

Jeong Yong-hwa as Kang Shin-woo

Lee Hong-ki as Jeremy
Park Shin-hye takes on the role of Ko Mi-nyeo and Ko Mi-nam, who are fraternal twins in the drama. Both of them grew up in an orphanage, and while Mi-nam aspires to be a singer, Mi-nyeo has her eyes set on being a nun. 
Mi-nyeo's road to being a nun is cut short when the manager of the band Mi-nam is supposed to debut with approaches her for help. He asks Mi-nyeo to pose as her brother for a month as he's in America undergoing corrective surgery for his eyes, and if she didn't agree to it, it would halt the group's promotions. 
Ultimately, she proceeds with the plan as making a television debut will only increase their chances of finding their mother. But posing as her twin isn't a simple task and the other members quickly learn about her true identity. While the majority of them are on board with the current arrangement, main vocalist Hwang Tae-kyung isn't too keen on it. 
However, after knowing about her reason for doing so, he reluctantly agrees, only to find himself falling for her with each passing day. 
---
8. Secret Garden (2010)
---

Image credit: SBS
Main cast:
Ha Ji-won as Gil Ra-im

Hyun Bin as Kim Joo-won

Yoon Sang-hyun as Choi Woo-young (Oska)

Kim Sa-rang as Yoon Seul 
Gil Ra-im is a professional stunt woman from an ordinary household while Kim Joo-won is a good-looking CEO of a departmental store. 
Their paths cross when Joo-won's cousin, who's also a famous singer known as Oska, asks him to pick up an actress whom Ra-im is doubling for. Instead, Joo-won mistook Ra-im for her. Although their encounter is a brief one, Joo-won starts to develop an interest in Ra-im as she's unlike any girl he has seen before – bold and gutsy. 
As it turns out, she's a huge fan of Oska. When Joo-won learns that she has won the contest to head to Jeju island with Oska, he immediately tags along. There, both Joo-woon and Ra-im come across a restaurant called "Secret Garden". The owner gives them a bottle of wine each. After drinking it one night, both of them wake up the next morning with their souls switched. 
---
9. Personal Taste (2010)
---

Image credit: IMDb
Main cast:
Son Ye-jin as Park Kae-in

Lee Min-ho as Jeon Jin-ho

Kim Ji-seok as Han Chang-ryul

Wang Ji-hye as Kim In-hee 
With leads from two of the hottest dramas of 2020 – Son Ye-jin from Crash Landing On You and Lee Min-ho from The King: Eternal Monarch – you can expect nothing short of the best from these top-notch actors. 
Jeon Jin-ho runs a small architectural firm and is determined to secure a project for an art centre. In order to do so, Jin-ho needs to learn more about the director's favourite architectural building – a traditional Korean hanok house designed by Park Kae-in's father. 
An opportunity comes knocking at his door when Kae-in's long-time boyfriend, Han Chang-ryul, dumps her and she begins looking for a roommate. In order to become Kae-in's roommate, Jin-ho poses as a gay man. But as a romantic relationship starts to blossom between the two, Jin-ho struggles to reveal his true sexual orientation and initial intentions.
---
10. Dream High (2011)
---

Image credit: IMDb
Main cast:
Bae Suzy as Go Hye-mi

Kim Soo-hyun as Song Sam-dong

Ok Taec-yeon as

Jin-guk/Hyun Shi-hyuk

Ham Eun-jung as Yoon Baek-hee

Jang Woo-young as Jason

Lee Ji-eun (IU) as Kim Pil-sook
2nd generation K-pop fans will definitely remember this hit drama from 2011, featuring idols such as IU, Suzy from Miss A, Eun-jung from T-ara, as well as Taec-yeon and Woo-young from 2PM. 
The drama follows six students who attend Kirin High School in the hopes of becoming K-pop idols. All six of them are talented in their own ways, and much like the realities of being a typical high school student, they fall in and out of love with each other while working towards their dreams. 
---
11. Heartstrings (2011)
---

Image credit: MBC
Main cast:
Park Shin-hye as Lee Gyu-won

Jung Yong-hwa as Lee Shin

Song Chang-eui as Kim Suk-hyun

So Yi-hyun as Jung Yoon-soo
In this light-hearted romantic drama, two university students from vastly different music majors are drawn towards each other's musical talent and eventually fall in love. 
Lee Gyu-won is a university student majoring in traditional Korean music. She didn't understand the craze over famous school band The Stupid, led by Lee Shin, until she attended one of their concerts. 
Follow the pair as they navigate through university life, family, and friendships to find love in each other. 
---
12. Moon Embracing the Sun (2012)
---

Image credit: MBC
Main cast:
Kim Soo-hyun as Lee Hwon

Han Ga-in as Heo Yeon-woo/ Shaman Wol

Jung Il-woo as Prince Yang-myung

Kim Min-seo as Yoon Bo-kyung 
Heo Yeon-woo is destined to marry Crown Prince Lee Hwon to become the Crown Princess. However, prior to their wedding, the Queen Mother puts a killing curse on Yeon-woo so that Lee Hwon can marry Yoon Bo-kyung instead. 
However, Yeon-woo is far from dead as she merely loses her memories and becomes a shaman. 
Years later, she makes a return to the palace as Shaman Wol and Crown Prince Lee Hwon feels a sense of familiarity after seeing her. He then begins to dig deeper to find the truth behind the "death" of the bride he truly loves. 
---
13. Reply 1997 (2012)
---

Image credit: IMDb
Main cast:
Jung Eun-ji as Sung Shi-won

Seo In-guk as Yoon Yoon-je 

Shin So-yul as Moo Yoo-jung

Eun Ji-won as Do Hak-chan

Lee Ho-won as Kang Joon-hee

Lee Si-un as Bang Sung-jae 
The Reply series, consisting of Reply 1997, Reply 1994, and Reply 1988, was a major hit and did an amazing job in portraying the lives of average Koreans growing up in the 80s and 90s. 
The entire series is worth binge-watching, but we recommend starting off with the first instalment of the series, Reply 1997. It follows six friends as they reminisce about their younger days back in the 90s, during a reunion dinner. There, they also recall chasing after the hottest boy bands back in the day, such as H.O.T and Sechs Kies. 
---
14. The Heirs (2013)
---

Image credit: IMDb
Main cast:
Lee Min-ho as Kim Tan

Park Shin-hye as Cha Eun-sang

Kim Woo-bin as Choi Young-do
Although we've featured enough dramas starring Park Shin-hye and Lee Min-ho as the leads, excluding this drama from the list would be a sin as the supporting cast is just as good. 
Follow a group of wealthy high school students as they try to navigate family-business politics and friendships in the superficial world they are brought up in. 
Kim Tan is an illegitimate son of Jeguk group, one of the largest conglomerates in South Korea. During his time in the States, he comes across Cha Eun-sang, who's on a trip to look for her older sister.
Fate brings them together once again when he makes a return to Korea and discovers that Eun-sang's mother works as a helper in his household. With the help of Tan's family, Eun-sang starts to attend the same high school as Kim Tan, where she meets Choi Young-do, who would end up falling for her as well. 
---
15. Pinocchio (2014)
---

Image credit: IMDb
Main cast: 
Lee Jong-suk as Choi Dal-po/ Ki Ha-myung 

Park Shin-hye as Choi In-ha

Kim Young-kwang as Seo Beom-jo

Lee Yu-bi as Yoon Yoo-rae
Ki Ha-myung's family was torn apart by false news reporting. When his mother decided to commit suicide along with him, he managed to survive with the help of a grandfather who constantly sees him as his deceased oldest son, Choi Dal-po. 
With no one left to rely on, Ha-myung gladly takes on this new identity and embraces his new family members, which includes a niece around the same age as him – Choi In-ha. Despite suffering from Pinocchio Syndrome, where she will hiccup every single time she lies, In-ha dreams of becoming a successful reporter like her mother. 
Dal-po and In-ha have been getting along well all these years, but will their relationship be able to withstand the truth when he finds out that her birth mother was the reporter who drove his family into despair years ago?
---
16. It's Okay, That's Love (2014)
---

Image credit: IMDb
Main cast:
Jo In-sung as Jang Jae-yeol

Gong Hyo-jin as Ji Hae-soo

Sung Dong-il as Jo Dong-min

Lee Kwang-soo as Park Soo-kwang 
It's Okay, That's Love is the perfect suspense-filled romance drama for those who love a touch of tension and uncertainty amidst a passionate love story. 
Jang Jae-yeol is a radio DJ also well-known for his mystery novels. While he seems to have his life together, he actually suffers from obsessive-compulsive disorder due to childhood trauma. 
On the other hand, Ji Hae-soo is a psychiatrist who suffers from anxiety issues due to her past family problems. 
The two encounter each other when Hae-soo becomes Jae-yeol's tenant. As they slowly open up and try to heal each other's emotional scars after spending more time together under the same roof, Hae-soo realises that Jae-yeol's situation is far more serious than they thought. 
---
17. Oh My Venus (2015)
---

Image credit: IMDb
Main cast: 
So Ji-sub as Kim Young-ho/ John Kim

Shin Min-a as Kang Joo-eun 

Jung Gyu-won as Im Woo-sik

Yoo In-young as Oh Soo-jin
Kim Young-ho comes from a wealthy family but lives under the name of John Kim – a personal trainer to many big names in Hollywood. Meanwhile, Kang Joo-eun is a lawyer who's too busy to keep her body in shape, especially after she got dumped by her boyfriend. 
Both of them were on the same flight back to Korea from the US when Joo-eun faints on board. As the only trained medical personnel on the flight, Young-ho provides the necessary help needed. 
After a series of encounters with each other back in Korea, Joo-eun finds out about John Kim's true identity and threatens to reveal it unless he's willing to help her with her weight loss journey. 
---
18. Cinderella and the Four Knights (2016)
---

Image credit: IMDb
Main cast:
Park So-dam as Eun Ha-won

Jung Il-woo as Kang Ji-woon 

Ahn Jae-hyun as Kang Hyun-min

Lee Jung-shin as Kang Seo-woo

Choi Min as Lee Yoon-sung
We're old enough to know that fairytales don't exist, and meeting a Prince Charming is as hard as striking the lottery. But you can live vicariously through Eun Ha-won, the girl that got lucky with not only one, but a total of 4 princes. 
Kang Ji-woon, Kang Hyun-min, and Kang Seo-woo are grandsons in an uber-rich chaebol family in South Korea. Not knowing how to get them to live together harmoniously in his mansion, their grandfather decides to hire Eun Ha-won as a butler and Lee Yoon-sung as a secretary to manage the Kang brothers.
Follow their adventures in the mansion to see how the drama unfolds, and who Ha-won eventually chooses at the end of the day – Ji-woon, Hyun-min, Seo-woo, or Yoon-sung.  
---
19. Fight For My Way (2017)
---

Image credit: IMDb
Main cast:
Park Seo-joon as Ko Dong-man

Kim Ji-won as Choi Ae-ra

Ahn Jae-hong as Kim Joo-man

Song Ha-yoon as Baek Seol-hee 
This feel-good drama follows two childhood friends, Ko Dong-man and Choi Ae-ra, as they struggle to realise their childhood dreams of being a successful taekwondo athlete and announcer respectively, only to settle for jobs that neither of them are happy with. 
But things take a turn for the better when these two long-time friends find love and comfort in each other. 
---
20. Sky Castle (2018)
---

Image credit: IMDb
Main cast:
Yum Jung-ah as Han Seo-jin

Lee Tae-ran as Lee Soo-im

 

Yoon Sae-ah as No Seung-hye

Oh Na-ra as Jin Jin-hee

Kim Seo-hyung as Kim Joo-young
Sky Castle caught the attention of viewers for its accurate depiction of the upper class in South Korea's society. 
It follows a group of wealthy housewives as they go the extra mile for their husbands and children in order to secure greater success and wealth for their households – even if it means sabotaging others in the process. 
---
21. When the Camellia Blooms (2019)
---

Image credit: IMDb
Main cast:
Gong Hyo-jin as Oh Dong-baek

Kang Ha-neul as Hwang Yong-sik

Kim Ji-seok as Kang Jong-ryul 
Oh Dong-baek is prime gossip fodder for the town as she's a single mother who runs a bar called "Camellia". Police officer Hwang Yong-sik couldn't care less and confessed his love for her. However, he soon meets with a challenge when Dong-baek's ex-lover, Kang Jong-ryul, returns in hopes of getting her back.
Meanwhile, a serial killer in town eyes Dong-baek as his next target, and Yong-sik is resolved to protect her by tracking him down. 
Best Korean dramas from the past 20 years
---
It sure is a tough task to compile a list of best Korean dramas in the past two decades when there are just too many good ones out there to begin with. Whether you're looking for a feel-good drama to inject some positivity into your day or just a drama chock-full of good-looking actors to please your eyes, this list of 22 iconic Korean dramas will tickle your fancy. 
Here are other Korea-related articles you can check out:
---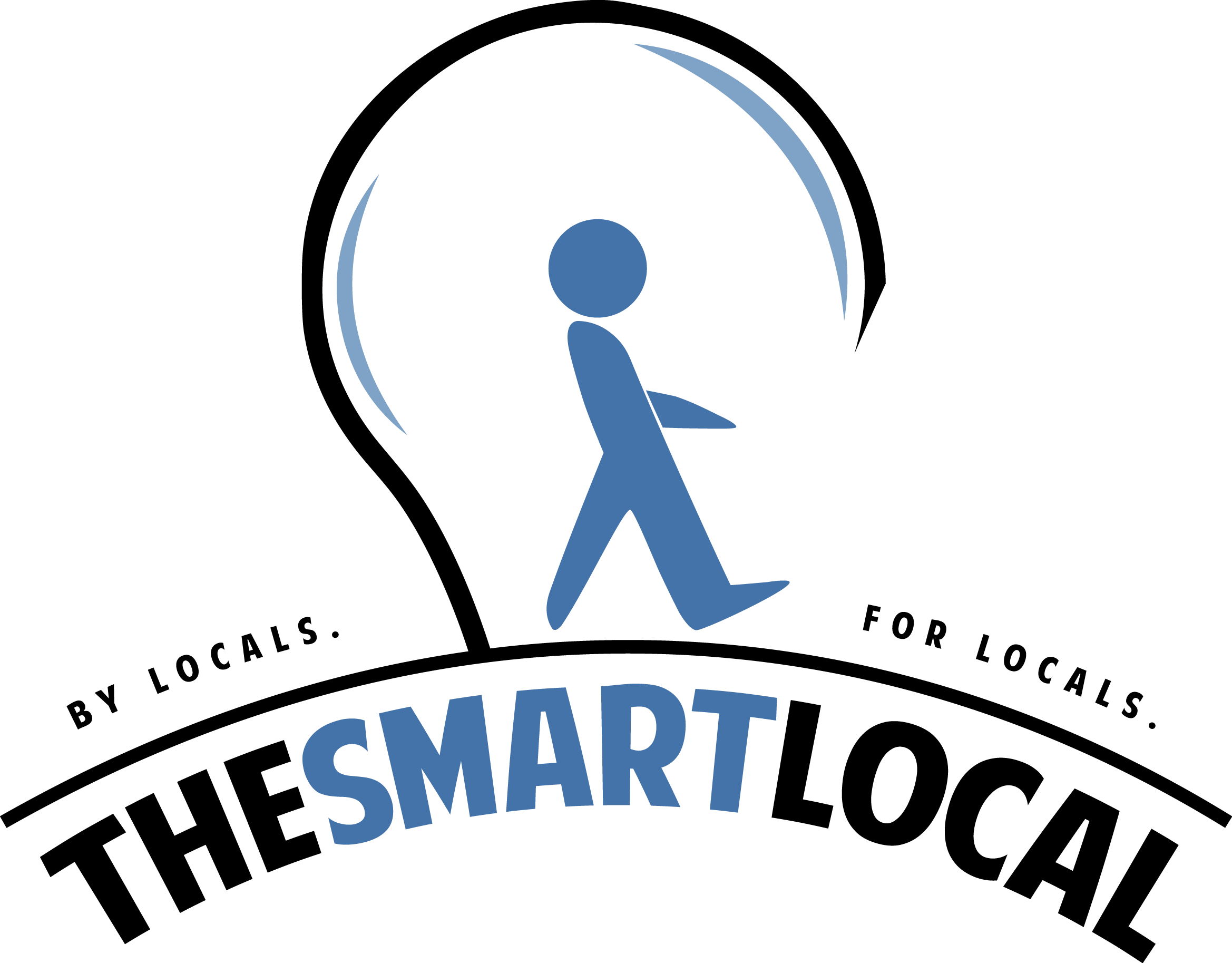 Drop us your email so you won't miss the latest news.