Things to do in Seoul at night
---

Image adapted from (clockwise from top-right): @judyeugenelee, @tubester1,  @suyonce_ and @vgomv
Seoul is well-known for its vibrant nightlife. While it's always tempting to have some fun and party the night away, it might not be the best idea to wake up with a hangover, especially when you're on a holiday. That's why we've compiled a list of 8 things you can do, other than hitting the clubs, to keep you and your friends up all night long. 
---
1. Sing your heart out at a noraebang (Korean karaoke)
---
There's no lack of karaoke joints across Seoul for you to sing your heart out and dance along to the latest K-pop songs. 

Image credit: @boyouu94
Located in Hongdae – one of the hottest hangout spots in Seoul – Luxury Su Noraebang 럭셔리 수 노래방 is a karaoke place worth checking out. 

Image credit: @kbskimbomin
Apart from its low cost (from KRW2,000/person for an hour), Luxury Su is also popular for its loft room – a double storey singing unit that can comfortably accommodate five to six people. Another interesting feature of this room is a full length mirror across the seating area, allowing you to see your friends when seated on different levels. 
Address: 367-39 Seogyo-dong, Mapo-gu, Seoul, South Korea
Opening hours: 12AM-12PM, Daily
Telephone: 070-8899-7929
Website
---
2. Visit Seoul Bamddokkaebi Night Market 서울밤도깨비야시장
---

Image credit: @castle._.me_99
One of the quintessential things to do at night in Seoul is visiting a night market. Seoul Bamddokkaebi Night Market doesn't just organise one night market, but a total of five. They are found at Banpo Park, Yeouido Park, Dongdaemun Design Plaza (DDP), Cheonggyecheon, and Oil Tank Culture Park.
These night markets usually run from April to October, and you can check out the dates over at their website.
Image adapted from: @eatpraylove511
The night markets play host to many food trucks serving food from different cuisines. You can expect an international spread, from Mexican tacos and German sausages, to classic American grilled meats. 

Image credit: @eatpraylove511
Koreans love to go on picnic dates, and that's why some of these night markets are held near picnic areas frequented by locals. Before settling down on a perfect spot to enjoy the food you've ordered, we recommend getting a cup of sangria or draft beer to complete the meal.
Image adapted from (left to right): @baumholic  and @oneul_candle 
After a satisfying meal, you can walk it off by visiting the many stalls that specialise in handmade items. Scented candles, earrings, and phone cases are commonly sighted, but guys can also expect to find wood-carved ballpoint pens, bracelets, and name card holders for themselves. 
Seoul Bamddokkaebi Night Market locations
Banpo Romantic Moonlight Market (반포 낭만 달빛 마켓)
Address: Banpo Hangang Park, Sinbanpo-ro 11-gil, Seocho-gu, Seoul
Opening hours: Fri & Sat 6PM-11PM
Yeouido World Night Market (여의도 월드 나이트 마켓)
Address: Yeouido Hangang Park, Yeouidong-ro, Yeongdeungpo-gu, Seoul
Opening hours: Fri & Sat 6PM-11PM
DDP Youth Runway Market (DDP 청춘 런웨이 마켓)
Address: Dongdaemun Design Plaza, 281, Eulji-ro, Jung-gu, Seoul
Opening hours: Fri 6PM-11PM | Sat 5PM-11PM
Cheonggyecheon Time Slip Market (청계천 타임슬립 마켓)
Address: Gwangtonggyo Bridge (nearby), 14, Seolin-dong, Jongrno-gu, Seoul
Opening hours: Sat 5PM-10PM | Sun 4PM-9PM
Culture Tank Forest Picnic Market (문화비축기지)
Address: Oil Tank Culture Park, 87, Jeongsan-ro, Mapo-gu, Seoul
Opening hours: Sat & Sun 4PM-9PM
Website
---
3. Float on the Han river with Tubester
---

Image credit: @seoul_official
Tubester is only less than half an hour away from Seoul station, located in Banpo Hangang Park. Here, you can hop onto one of the tube boats and have a relaxing evening on the Han River.
This late-night activity has been featured on many Korean variety shows, including The Return Of Superman, where the adorable triplets – Dae-han, Min-guk, and Man-se – had an eventful night while munching away on some late night snacks. 

Image credit: @som_ssmm
An hour's ride on this tube will set you back KRW50,0000 (~USD40.80), while a 30-minute ride costs KRW30,000 (~USD24.50). Since a single tube can accommodate up to a maximum of 6 people, splitting the cost between your friends makes this an affordable night-time activity to try out. 
You are allowed to bring your own food and drinks onto the tube. For the best experience, get your hands on some Korean fried chicken or simple street food like eomuk (fishcake) or spicy tteokbokki (rice cake). 
Address: 2085-14, Olympic-daero, Seocho-gu (Banpo-dong)
Opening hours: Mon – Fri 3PM-11PM | Sat & Sun 1PM-11PM (Apr – May | Oct – Nov),  Mon – Fri 4PM-12AM | Sat & Sun 2PM-12AM (Jun – Sep)
Telephone: 070-4288-1363
Website
---
4. Night tour of Gyeongbukgong Palace
---
Gyeongbukgong Palace is a must-visit tourist attraction in Seoul, but for a different experience, sign up for a night tour (KRW3,000, ~USD2.50) of the palace that allows you to explore the grounds beyond normal operating hours (Wed – Mon 9AM-6PM, Closed on Tue). 

Image credit: @vgomv
Also, you can expect a smaller crowd during the night tour as they limit the number of visitors per night. It's perfect for those who would like to take in the beauty of the palace minus the crowd. 
Note: This isn't a regular program and usually only runs from April to October. If your stay in Seoul falls within this period, make sure to head down and check out if the program is ongoing . 
Address: 161 Sajik-ro, Sejongno, Jongno-gu, Seoul, South Korea
Telephone: 02-3700-3900
---
5. Go on a night trek along Seoul's ancient fortress wall
---

Image credit: @judyeugenelee
Those who love to clock in some fat-burning activities even on a holiday should put on their running shoes and take on one of the many hiking trails in Seoul, like Inwangsan. It's an easy 1.5km trail that rewards you with a breathtaking view of Seoul's skyline. 

Image credit: @taken.by.galaxy
Not only is this an easy trail to conquer, it's also scenic. With a brightly lit path, you'll get to trek along a portion of the ancient fortress wall and visit the outside of the Blue House without tripping over. 
Read more about this trail in our article here. 
Hike difficulty: easy
Distance: 1.5km to the peak
Time needed: ~1.5hrs
---
6. Wind down at a vintage vinyl bar
---

Image credit: @mmmrecords
Having a drink or two after a long day of sightseeing might just be the best way to wind down. But to make it even better, head to one of the many vinyl bars in Seoul to enjoy old-school vinyl classics playing in the background while you sip away on your favourite mix. 

Image credit: @suyonce_
Kompakt Record Bar in Apgujeong provides a cosy space to chill at and Mmm Records, nestled in Itaewon, is a perfect place to have some drinks over some good ol' vinyl music on an open-air rooftop. 
Check out Kompakt Record Bar in our article here and Mmm Records in our other article here.
Kompakt Record Bar
Address: 31 Eulji-ro 11-gil, Supyo-dong, Jung-gu, Seoul
Opening hours: Mon – Thu 7PM-2AM | Fri 7PM-3AM | Sat 3PM-3AM, Closed on Sun
Telephone: 070-8631-4557
Website
Mmm Records 음레코드 
Address: 145 Usadan-ro 10-gil, Hannam-dong, Yongsan-gu, Seoul
Opening hours: Mon – Fri 3PM-12AM | Sat & Sun 12PM-12AM
Telephone: 070-4001-0625
---
7. Try baseball batting at Real Baseball Zone Hongdae 리얼야구존홍대점
---

Image credit: @bravejsh
If you've had too many Korean barbecues and fried chicken during your time in Seoul, head down to Real Baseball Zone Hongdae and have a go at batting to burn off those calories. Even on rainy days, you can still bat till your heart's content at this indoor batting space. 
The place is suitable for batters of all skill levels. If you're a first-timer, opt for the minor league (KRW49,000, ~USD39.90 for an hour), where balls are pitched to you from a shorter distance and at a slower pace. Confident batters should go for the major league (KRW55,000, ~USD44.70 for an hour) and take on longer and faster balls. 
Gloves rental is only KRW1,000 (~USD0.80).

Image credit: @goto_chinny
You might, however, cave in to the many food and drink options available here. Their best-selling snacks are cheese nachos (KRW5,000, ~USD4.10), beef jerky (KRW4,000, ~USD3.30), and butter grilled squid (KRW5,000, ~USD4.10). The local favourite Cass beer only retails for KRW3,000 (~USD2.40) while a can of Coke goes for KRW2,000 (~USD1.60). 
Address: 4F, 44, Hongik-ro 3gil, Mapo-gu, Seoul
Opening hours: Mon – Fri 12PM-4AM | Sat & Sun 11AM-4AM
Telephone: 02-332-1979
Website
---
8. Relax at a jjimjilbang (Korean sauna)
---
Image adapted from: tvN/Netflix
A go-to refuge for K-drama characters who don't have a place to stay for the night, a jjimjilbang actually offers more than just accomodation – think different kinds of sauna rooms and entertainment facilities.

Image credit: @legen_keri
Dragon Hill Spa is a popular jjimjilbang to check out if you're in search of a place to relax and pamper yourself without paying an exorbitant price. 
The building has a total of eight storeys, including a basement. The sauna rooms, such as the traditional Korean charcoal kiln and pinewood sauna, are located on the 1st floor, while the segregated female and male sauna rooms can be found on the 2nd and 5th floors respectively. For a breather, you can always head to the sky garden on the 7th floor. 

Image credit: @_caw000
Don't forget to try some of the classic jjimjilbang snacks, such as hard-boiled eggs that come in three flavours – roast, smoked and charcoal. Drinks-wise, sikhye (Korean sweet rice drink) is a must-have to cool yourself down after your sauna stint. 
Pricing: KRW13,000 (Mon – Fri 5AM-8PM) | KRW16,000 (Mon – Fri 8PM-5AM) | KRW16,000 (Sat & Sun)
Address: 40-712 Hangangno 3(sam)-ga, Yongsan-gu, Seoul
Opening hours: 12AM-12PM, Daily
Telephone: 02-792-0001
Website
---
Night activities in Seoul
---
You don't have to spend your nights in Seoul hitting the clubs and getting drunk, now that we've let you in on the list of ideas for things to do in the night. It's time to bid farewell to the clubs and check out these wholesome activities with your friends to have a blast.
Check out these articles while planning your next trip to Seoul: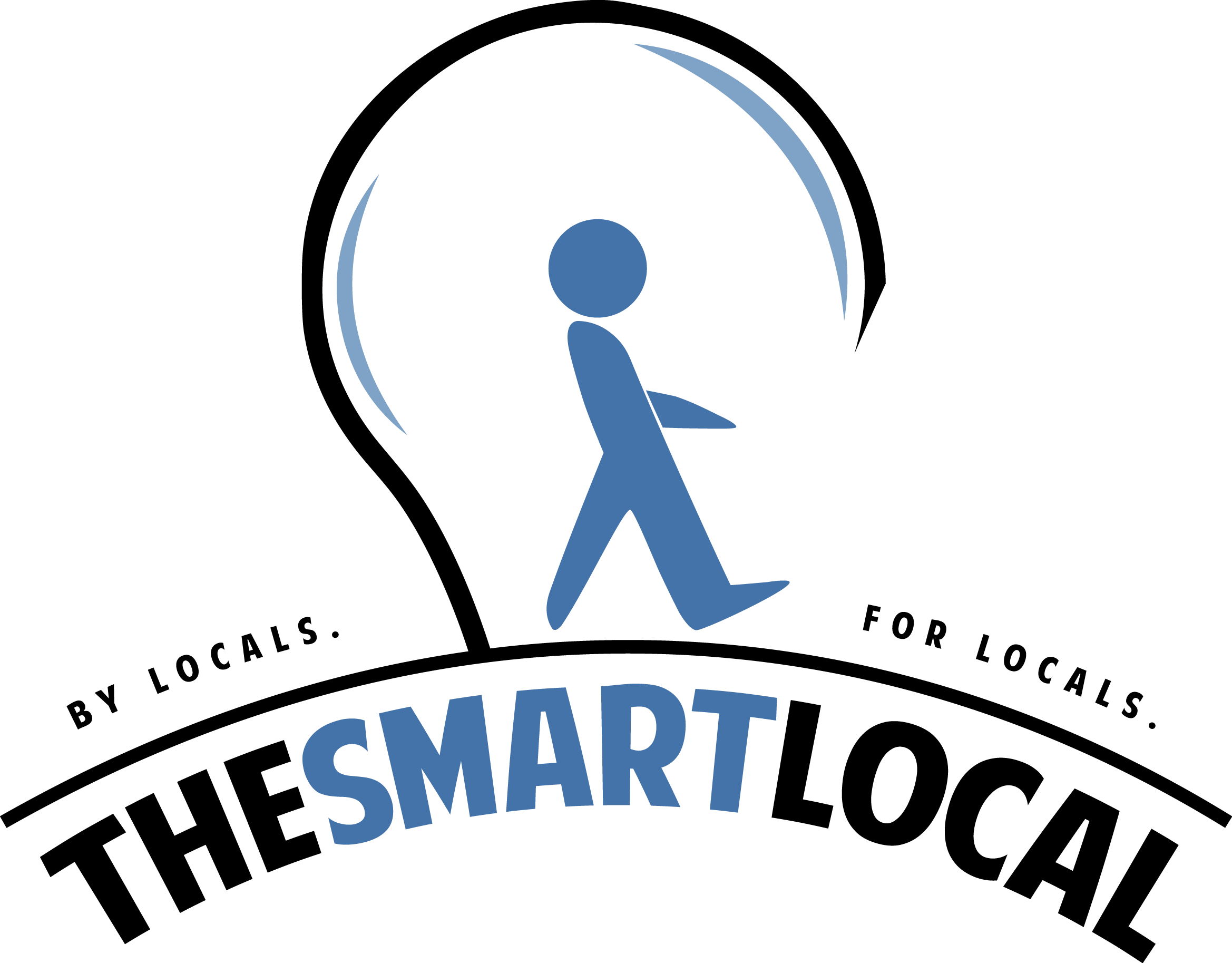 Drop us your email so you won't miss the latest news.