Guy-friendly activities in Seoul
---
For many ladies out there, a trip to Seoul isn't complete without going on a shopping spree to get the latest must-have fashion items, Korean skincare, and makeup. However, their boyfriends often find themselves swiping through their phones while waiting on the infamous boyfriend couch. 
Instead of having your boyfriend wait for you the next time, here are 10 things to do in Seoul that will pique his interest as well! 
---
1. Get ready to witness a homerun at a live baseball game
---
Image credit: Samantha Chew
You don't have to be a sports fan to enjoy baseball in Seoul. As long as you're up for a new outdoor experience with K-pop songs to dance along to and cheap food to munch on, a trip down to Jamsil Baseball Stadium will be worthwhile. The stadium is located directly outside of the Sport Complex Station.

Image adapted from: @kim_92
It's definitely jaw-dropping to witness a homerun, but what makes it better is the atmosphere within the stadium itself. Apart from having fans passionately chanting cheers created for each player, the cheerleaders also dance to trending K-pop songs to hype up the crowd. 

Image adapted from: @kw.1229
A baseball experience in Seoul isn't complete without chimaek – a combination of the word "chicken" and "maekju" (beer). A fried chicken set costs anywhere from KRW12,000 to KRW25,000 depending on the flavour and size you order. If you're above the legal drinking age of 19, here's a money-saving tip – you can get a 1 litre bottle of Cass (KRW3,500) from the stadium's convenience store to go with for a full chimaek experience.
Another tip: Beer vendors will walk up and down the aisles to sell cups of beer during a game so you don't have to leave your seat to get more drinks and risk missing out on a homerun.

Image adapted from: @wawa_sumin
Besides fried chicken, you can also tuck into other traditional street food such as tteokbokki, gimbap, and even jokbal (pig trotters) during a baseball game. 
Match schedules can be found here.
Ticket price: KRW7,000-KRW40,000
Address: 25 Olympic-ro, Jamsil-dong, Songpa-gu, Seoul, South Korea
Telephone: 02-2202-3834
Website
---
2
.
Visit an industrial cafe with an art gallery
---

Image credit: @nowsee
Located in an industrial neighbourhood of Seongsu-dong, Daelim Changgo Gallery Co:Lumn (대림창고 갤러리 컬럼) is a cafe that doubles as an art gallery.
Image credit: @patrick_london_frankfurt_seoul
Its exterior may look unassuming and even be mistaken as a foundry at first sight. But stepping into the space is like entering Narnia – the chic interior is tastefully designed with high ceilings, exposed beams and concrete walls. 

Image credit: @frda.c
The cafe-slash-art gallery sets itself apart from its peers by featuring art installations and paintings from aspiring artists. Since the exhibits change from time to time, do pop by the cafe regularly to check out new artwork. 

Image credit: @h__naaaa
On days when you're craving something savoury, take your pick from the wide variety of salads, pizzas and pastas available on the menu. The beef salad bowl (KRW19,000) is a must-try. Each beef cube is perfectly seared on the outside while the center remains slightly pinkish, and the fresh greens are crunchy with every bite. 

Image credit: @wildyriftian
Other than the usual coffee options such as cafe latte (KRW6,000), cappuccino (KRW6,000) and mocha (KRW7,000), Daelim also offers con panna (KRW5,000), a drink that features a thick layer of whisked whipped cream on top of two shots of espresso. It's a great choice for those in need of a midday energy boost. 
Address: 78 Seongsui-ro, Seongsu 2(i)-ga 1(il)-dong, Seongdong-gu, Seoul, South Korea
Opening hours: 11AM-11PM, Daily
Telephone: 02-498-7474
Website
---
3. Plan a 1-day ski trip to Daemyung Vivaldi Park
---
The next time you're in search of some adrenaline pumping activities to do in the winter, head to Daemyung Vivaldi Park, a popular ski resort located just 2 hours away from Seoul. It's not only known as a drama filming site for The Legend of the Blue Sea, but also famous for its ski slopes. 

Image credit: Korean Dramaland
The resort offers many slopes of different difficulty levels, ranging from beginner to advanced. Those skiing for the first time should head to "Ballads", a gently-inclined slope best suited for beginners. While you make your way down the slope, slow tempo ballads will play in the background. 

Image credit: @yujinheo
Daemyung Vivaldi Park is also home to a snow tubing park called Snowyland. While skiing and snowboarding may be more physically demanding, snow tubing takes you down the slope effortlessly. 

Image credit: SONO HOTELS&RESORTS
Beyond these winter activities, you can also find other indoor facilities to have a friendly battle with your friends or family. Challenge each other to see who can knock down more pins at the bowling alley, or join hands and dodge the oncoming cars in the bumper car ring. 
There's also a halal restaurant and dedicated prayer room for the Muslim community. 
Read more about ski resorts near Seoul in our article here.
Address: 135, Beobwon-ro, Songpa-gu, Seoul, Korea
Opening hours: 8.30AM-4AM, Daily
Telephone: 33-439-7799 and 33-439-4317
Price: KRW55,000 (only for lift pass). Entrance timing(s) for this price 12AM-4AM. More details can be found here.
Estimated travel time: 2hr
Getting there: Free shuttle service for foreigners and estimated time of arrival at Vivaldi Park is 10.40AM. Do bring along your passport for verification purposes. Pick-up from 4 stations: 
8AM Hongik University Station (Exit 8) 

8.10AM Sogang University Station (Exit 2)

8.40AM Dongdaemun History & Cultural Park Station (Exit 3) 

9AM Konkuk University Station (Exit 5) 
Getting back to Seoul: Free shuttle service for foreigners and departure from Vivaldi Park is at 6PM. Drop off at 4 stations: 
7.40PM Konkuk University Station (Exit 5) 

8PM Dongdaemun History & Cultural Park Station (Exit 3) 

8.30PM Sogang University Station (Exit 2) 

8.40PM Hongik University Station (Exit 8) 
---
4. Set foot into North Korea at the DMZ
---

Image credit: IVISITKOREA
Our recent favourite Korean drama Crash Landing On You has certainly ignited a new wave of interest in North and South Korea's divide. And if you're making a trip down to Seoul, you can actually cross a tiny portion of the 38th parallel when visiting the Demilitarised Zone (DMZ).

Image credit: @selphieguan
A simple search of "DMZ tour" on Google will yield a barrage of different tour options offered by multiple tour operators. Just make sure that your tour includes a visit to the blue building known as the Joint Security Area (JSA), as the North-South border line runs through it. 

Image credit: @selphieguan
By stepping foot into this blue building, you'll be able to proudly say that you've been to North Korea – even if entry to the rest of the famously reclusive country is highly regulated. 
Note: While the JSA has witnessed multiple friendly North and South Korean dialogues, occasional confrontations do happen as well. As such, it's always important to check your email a day prior to the tour to see if it's set to proceed as per normal. 
Recommendation: Koridoor runs a full day DMZ/JSA & 3rd Tunnel tour (KRW96,600). The itinerary includes visits to the Dora Observatory, Dorasan Station, 3rd Infiltration Tunnel, DMZ, and JSA.
---
5. Get your film developed and browse for vintage film cameras at Filmlog (필름로그)
---

Image credit: @filmlog_official
Film photography has been making a comeback in recent years, and Filmlog (필름로그) is the place to go when in search of anything film-related in Seoul. From developing film rolls to buying vintage film cameras and unique film types, this one-stop shop has it all. 

Image credit: @filmlog_official
Now you don't have to wait till you fly back home to develop your precious rolls of film or worse, risk ruining them as they go through x-ray scanners at the airport.  
Turn in your rolls at Filmlog to get them scanned at KRW1,000 per strip. The staff will upload the photos onto your Filmlog account. The website is easy to use and from there, you can easily select the scans you want to print out (KRW300 each).

Image credit: @filmlog_official
Vintage cameras in good condition are hard to come by these days, but at Filmlog, there's a huge selection available for film enthusiasts. They have Rolleiflex, Olympus Trip 35, Canon AE-1, Pentax K-1000, Olympus [mju:] – II, and Nikon FE2, just to name a few hard-to-find camera models. 

Image credit: @jyuno__
The store has a few vending machines that dispense disposable cameras (KRW15,000 to KRW34,500) and film rolls (KRW24,000 for 3 Kodak Gold film rolls) across Korea, and the one in Seoul is located right at the storefront. Should you run out of film rolls while on your trip in Seoul, you can conveniently get a few of them here. 
Address: 1F, 6-17 Toegye-ro 53-gil, Jung-gu, Seoul (Ssanglim-dong, Dongwoo Building)
Opening hours: Mon – Fri 10AM-7PM (lunch break from 12.30PM-1.30PM) | Sat 11AM-5PM, Closed on Sun
Telephone: 02-2276-1515
Website
---
6. Hike up Inwangsan along Seoul's old fortress
---

Image credit: Samantha Chew
There's no lack of hiking trails in Seoul, but the one at Inwangsan is not only scenic, but also easy to conquer. 

Image credit: Samantha Chew
The 1.5km trail to the peak runs along a portion of an ancient fortress wall. On your way up, you'll also come across the Blue House. Don't be alarmed to see security stationed along the trail – they're there to make sure that no one sneaks a peek into the President's crib. 
Read more about this trail in our article here.
Hike difficulty: easy
Distance: 1.5km to the peak
Time needed: ~1.5hrs
---
7. Have a glamping experience at Pine4Rest in Gapyeong
---

Image credit: Pine4Rest 
So your boyfriend wants to rough it out and go camping, but you aren't into the idea of getting down and dirty. Compromise by going glamping instead. It's a portmanteau for "glamorous camping" and it's an activity enjoyed by Koreans.
Image credit: Pine4Rest
Don't underestimate the glamping units here at Pine4Rest. Not only is it fully air-conditioned with an en-suite bathroom, each unit also has a small living room decked out with a mini sofa and television. 
The site is conveniently located near attractions like Petite France, Nami Island, and Garden of Morning Calm. Book a night or two at this glamping site so that you don't have to rush to explore these places in a single day.   
Read more about these sights in our article here.
Price: Sun – Thurs KRW340,000-350,000 | Fri & Sat KRW360,000-370,000 (2pax, maximum 4pax)
Address: 645, Dangmokgail-gil, Gapyeong-eup, Gapyeong-gun, Gyeonggi-do, South Korea
Telephone: 031-582-7053
Website
---
8. Brew your own makgeolli with The Sool Company
---

Image credit: @danimtravel
Instead of getting a bottle of makgeolli off the shelves at a convenience store, try your hands at making your own by attending a makgeolli brewing class organized by The Sool Company. 

Image credit: @thesoolcompany
The Sool Company is run by makgeolli connoisseurs who are passionate about sharing their knowledge with others. Not only will they fill you in about the different fermentation techniques, you'll also get to taste a few home-brewed makgeolli. 

Image credit: @thesoolcompany
Don't worry about not being able to keep up, as the class is held in English and the steps are easy to follow. 

Image credit: @thesoolcompany
Each participant will also take home a brewing kit with all the necessary ingredients to recreate your own brew. 
Note: Minimum 2 people required to make a booking.
Price: USD$75 (For classes under 4 people, a USD$30 surcharge will be applied. Guests will be notified 48 hours before the commencement of the class if there's a surcharge, and it can be paid in cash on the day itself or via PayPal.)
Time:  10AM-12PM
Available days: Check here for details.
Address: Susubori Academy, B1, 47 Gyeonggi-daero, Chungjeongno 2(i)-ga, Seodaemun-gu, Seoul, South Korea
Website
---
9. Learn to cook authentic Korean dishes with Hello K Cooking
---

Image credit: @peyceb
As the saying goes, the way to one's heart is through one's stomach. Sign up for a cooking lesson with Hello K Cooking to master some authentic Korean dishes. Who knows, you might just score some extra brownie points the next time you cook for your bae.

Image credit: @hello_k_cooking
The class includes a visit to the local Mangwon market to try out local favourite street food before proceeding to the cooking studio to whip up a meal. 

Image credit: @hello_k_cooking
We know that hands-on activities can be enjoyable, but it can also get intimidating for someone who's not particularly good at cooking. You can cast your worries aside because you will get step-by-step guidance in English from the teacher. 

Image credit: @hello_k_cooking
By the end of this 3-hour lesson, you'll get to enjoy the dishes you've painstakingly made,  including bibimbap, dakgalbi, haemul-pajeon (seafood pancake) or sanjeok (skewered pancakes with beef & vegetables), and doenjang-jjigae (fermented soybean paste stew).  
Price: USD$52
Email: [email protected]
Website
---
10. Get an oppa haircut through the Kakaohairshop app
---
Guys can give trendy Korean oppa hairstyles a go and book a hair appointment through the app, Kakaohairshop. 

Image credit: @hj__mood_
Kakao – yes, that messaging app – has teamed up with salons across Seoul, and users can easily book appointments at their favourite salon with just a few taps. 
Scroll through the app to search for the hairstyle you want to get. The app will then tell you which salon to go to, and how much your hair makeover will cost. All that's really left for you to do is to hit the reservation button, and your upcoming transformation is set. 
---
Goodbye boyfriend couches, hello Seoul
---
When there are so many things to do in Seoul, there's no reason to turn to the boyfriend couch the next time you're exploring the city.
Check out these other articles while you plan your next vacation to Seoul:
---
Cover image adapted from (clockwise from left): @nowsee, @h__naaaa and @jyuno__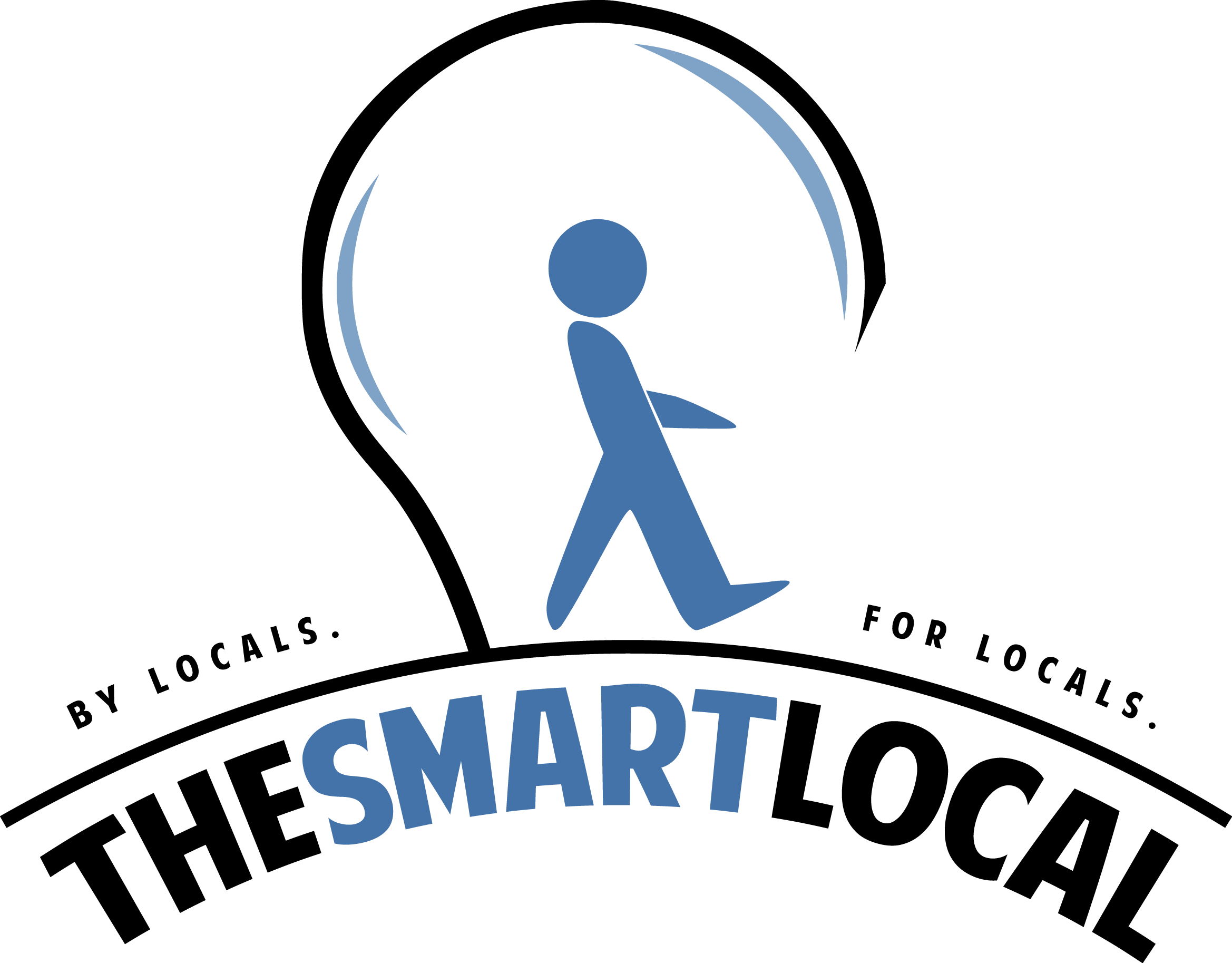 Drop us your email so you won't miss the latest news.