Easy Korean phrases to get around Seoul
---
Image adapted from: @les_passagers
It is convenient to get around Seoul with its well-established public transport network. However, it can also be rather intimidating for tourists who are there for the first time. And if you are someone who is foreign to the language, it may be even more challenging to decipher the signs written in hangeul.
To ensure that no time is wasted in finding your way around Seoul, here are some phrases that will come in handy when navigating your way around the city.


Download this infographic to refer to for your next Korea trip
---
1. "Where is the information centre?" (Annaeso eodieyo?)
---

Image adapted from: @naninani0429
In Korean (Hangeul): 안내소 어디에요?
How to pronounce: an-nae-so aw-di-eh-yo?
One of the must-learn phrases for all travellers visiting Seoul is "an-nae-so aw-di-eh-yo?". "An-nae-so-ka" refers to the information centre. Since most staff at these centres understand basic English and are trained to handle tourists' queries, you can head to an information centre to ask for help with directions.
---
2. "Where can I buy a transportation card?" (Gyotongkadeu eodieseo sayo?)
---

Image credit: @tmoney_insta
In Korean (Hangeul): 교통카드 어디에서 사요?
How to pronounce: kyo-tong-ka-deu aw-di-eh-saw sa-yo?
In Korea, most people use the T-Money card to pay for their daily commute. Apart from being a rechargeable smart card used to pay for subway and bus rides, the T-Money card can also be used to pay for taxi rides and other purchases made in selected stores. 
Most subway stations are equipped with vending machines that dispense the card, but it can be hard to locate one upon your arrival at Seoul's Incheon Airport since the subway station is a short walking distance away from the main arrival hall. 
Instead of scrambling around in search of a card vending machine while lugging your baggage, muster up some courage at the information centre and ask "kyo-tong-ka-deu aw-di-ae-saw sa-yo?" Since you'll need a transportation card to get around Seoul, be sure to make this one of the first few phrases you master.
---
3. "How do I get to [Gyeong-bok Palace]?" ([Gyeongbokgung] eotteoke gayo?)
---

Image credit: @geogeovageovanna
In Korean (Hangeul): [경복궁] 어떻게 가요?
How to pronounce: [Kyeong-bok-goong] aw-taw-keh ka-yo?
Let's be honest – as much as we love to be independent and navigate our way through a new city with the use of Google Maps, and in this case, Naver Maps, there are times when it's just easier to ask a local for directions. This phrase is short and easy to learn – you can swap out [kyeong-bok-goong] with some of the tourist hotspots we have listed in the table below and end off with "aw-taw-keh ka-yo?". "Aw-taw-keh" means "how" while "ka-yo" is "go".
List of places:
Destinations

Pronunciation in Korean

Myeongdong Shopping Street

Tosokchon Samgyetang

Bukchon Hanok Village 

Han River Park

Express Bus Terminal

Gwangjang Market

Myeong-dong shyoping kaw-ri

To-sok-chon sam-gye-tang

Buk-chon han-ok ma-eul

Han-gang kong-won

Ko-sok baw-seu taw-mi-nawl

Kwang-jang si-jang
---
4. "Left" and "Right" (Oenjjok) and (Oreunjjok)
---

"Left" in Korean (Hangeul): 왼쪽
How to pronounce: wen-jjok
"Right" in Korean (Hangeul): 오른쪽
How to pronounce: o-reun-jjok
Asking for directions is a two-way conversation. Those who do not comprehend Korean might find it difficult to understand the directions given by the locals. These two terms, "wen-jjok" and "o-reun-jjok", translate to left and right respectively. If you ever come across any of these words in their reply, you'll be able to understand which direction the locals are pointing you towards. 
In a situation where you might still be unclear, point towards either the left or right and say "o-reun-jjok?" or "wen-jjok?" to confirm.
---
5. "Does this go to [Myeong-dong]?" (Igeo [Myeongdong] ganeun geo majayo?)
---

Image credit: @kimminsik2003
In Korean (Hangeul): 이거 [명동] 가는 거 맞아요?
How to pronounce: yi-gaw [myeong-dong] ka-nen gaw ma-ja-yo?
It's common to board a train or bus, only to wonder if you got on the right one. When this happens, just approach other commuters to double check. Similar to the second phrase, simply replace [myeong-dong] in this phrase with the destination of your choice. Here's a tip, "neh/yeh" accompanying a reply would mean yes, while "ah-ni-yo" means no.
---
6. "Please take me here." (Yeogiro ga juseyo.)
---

Image credit: @wrk_kr
In Korean (Hangeul): 여기로 가 주세요
How to pronounce: yaw-gi-ro ka chu-seh-yo
Unlike many countries, taking a taxi in Seoul can be intimidating for many as the drivers tend not to be able to converse in English. This phrase will give a straightforward instruction to the driver. If you do not know how to pronounce a particular destination, you can show him the address while saying "yaw-gi-ro ka chu-seh-yo". 
As an added precaution, travellers can print out a list of locations, such as your hotel name or Airbnb's address. It's good practice to have a hard copy on hand in case your phone runs out of battery.
Also, as a form of courtesy, do not hesitate to say "kam-sa-ham-ni-da", which means thank you.
---
7. "Where is the [bus stop/ taxi stand]?" (Beoseu jeonggeojang/ taeksi taneun got] eodie isseoyo?)
---
In Korean (Hangeul): [버스 정거장/ 택시 타는 곳] 어디에 있어요?
How to pronounce: [baw-seu cheong-gaw-jang/ taek-si ta-nen goat] aw-di-eh it-saw-yo?
Breakdown of the different places:

| | | |
| --- | --- | --- |
| Bus Stop | 버스 정거장 | baw-seu cheong-gaw-jang |
| Taxi Stand | 택시 타는 곳 | taek-si ta-nen goat |
Unlike Singapore, where the bus stops are clearly visible, some stops in Korea are relatively inconspicuous. Merely marked by a sign, it is far too common for tourists to walk past these stops without noticing them. In case you find yourself unable to locate a bus stop, use the above phrase to ask for directions.
In Korea, you can flag down a taxi almost anywhere. Despite this, for a less anxiety-inducing experience, it's best to head to a taxi stand to hail for a taxi instead.
---
Deciphering subway's signage
---

Image adapted from (from right): @ks_kyung and @gilbranflores
Signs are filled with information ranging from which subway line you are on, to which exit you are headed towards. These signs can look cluttered at first glance, especially if you're someone with zero knowledge of hangeul. Understanding the signage will help make navigating in the underground tunnels easier. 
Although the signs are commonly known to have English translation (seen on the left), some places do not have them (seen on the right). We've translated a few phrases that are commonly reflected on the signage to help you get to your destination with greater ease.
---
8. "Exit Number" (Chulgu)
---

Image adapted from: @flywith_lana
In Korean (Hangeul): 출구
How to pronounce: chul-gu
This phrase often appears after non-colour coded circled numbers. A good example can be seen in the image above. The circled numbers from 1 to 7 come before "번 출구", and it literally means you're headed in the direction towards exits 1 to 7.
---
9. "Line" (Hoseon)
---

Image adapted from : @hohocho (left) and @seoul_insiders_guide (right)
In Korean (Hangeul): 호선
How to pronounce: ho-sawn
Despite Seoul's subway lines being numbered and colour-coded, there are times where the signage does not reflect the latter. If you ever do come across one that is not colour-coded, just keep in mind that "호선" means line.
---
10. "Way Out" (Naganeun got)
---

Image credit: @wirawan.yogiyatno
In Korean (Hangeul): 나가는 곳
How to pronounce: na-ga-nen goat
---
11. "Transfer to" (Garataneun got)
---

Image credit: @yubi.58
In Korean (Hangeul): 갈아타는 곳
How to pronounce: ga-ra-ta-nen goat 
Some stations have multiple transfer lines, and it can get overwhelming even for the locals. Most signage do translate this particular phrase to English, but in case you come across any that does not, just know that you are headed towards the stated transfer line(s).
---
What to say to prevent missing a stop
---
Image credit: @phmailinh
It can be difficult to jostle your way to the exit door when you're on a crowded bus. There are also times when the stop button is too far out of reach for you to signal to the bus driver that you're alighting at the next stop. In order to prevent these situations from happening, get ready to use these phrases. They are succinct and the bus driver will understand your intention immediately upon hearing them.
---
12. "I am getting down here." (Naerilgeyo)
---
In Korean (Hangeul): 내릴게요
How to pronounce: nae-ril-geh-yo
What's worse than having the stop button far out of sight is being sandwiched between other commuters and not able to reach for it. When that happens, you can shout "nae-ril-geh-yo!" from wherever you are to let the bus driver know that you want to get off the bus. Don't be embarrassed at raising your voice because it's the norm in Korea.
---
13. "Wait a moment." (Jamsimanyo)
---
In Korean (Hangeul): 잠시만요
How to pronounce: cham-si-man-yo
"Cham-si-man-yo" can be used interchangeably with the previous phrase. The last thing you want to happen is having the door close on you after making your way to the exit from the end of the bus. But if that's really the case, just say "cham-si-man-yo" to let the bus driver know you need some time to alight.
---
Locating subway's facilities
---

Image credit: @rachel.lock 
Some subway stations like Seoul Station are huge. Apart from serving as a stop on the regular subway line, Seoul Station is also a stop for the high speed Korean Train Express (KTX), Intercity Train Express (ITX) and Airport Railroad Express Train (AREX). With so many lines interchanging at this labyrinth-like station, locating certain facilities such as the locker area and washroom can be time consuming.
---
14. "Where is the locker?" (Bogwanham eodi isseoyo?)
---

Image credit: Korea Tourism Organization
In Korean (Hangeul): 보관함 어디 있어요?
How to pronounce: bo-gwan-hum aw-di it-saw-yo?
Lockers are necessary for those who might want to store their excess baggage as they explore Seoul after checking out or before checking in at their accommodations. The area where they are located may differ at respective stations, and you might want to check with the station staff on the exact location. 
The lockers do vary in sizes, with the biggest one measuring 50 cm in width, 60cm in depth and 90cm in height. On average, a 4-hour storage period for the biggest locker will cost you around KRW4,000. 
---
15. "Where is the washroom?" (Hwajangsil eodi isseoyo?)
---

Image credit: The New York Times
In Korean (Hangeul): 화장실 어디 있어요?
How to pronounce: hwa-jang-shil aw-di it-saw-yo?
Toilet visits are often unpredictable. This is even more so when it comes to travelling with the elderly or children. At times when you urgently need to locate a washroom, this phrase might just be one of the most important one you're going to master.
---
16. "When is the first/last train?" (Cheotcha/makcha eonjeyeyo?)
---
In Korean (Hangeul): 첫차/막차 언제예요?
How to pronounce: chot-cha/mak-cha awn-jeh-yeh-yo?
Timings for the first train (chot-cha) and last train (mak-cha) differ for different lines. Since such information is not readily available in English on the internet, you can approach any station staff to double check if you have a flight to catch or a tour timing to meet at obscure hours.
---
Korean phrases to navigate Seoul like a pro
---
As you get pumped up for your upcoming trip to Seoul, do not hesitate to pick up a few of these simple phrases that will help minimise the hiccups you may encounter when navigating the transport system. 
Enjoy the process of having a conversation in a foreign language and don't be afraid to try out these phrases. Even if you butcher the pronunciation, that's okay – the locals will appreciate your efforts at speaking their language.
Here are other articles you can check out the next time you visit Seoul.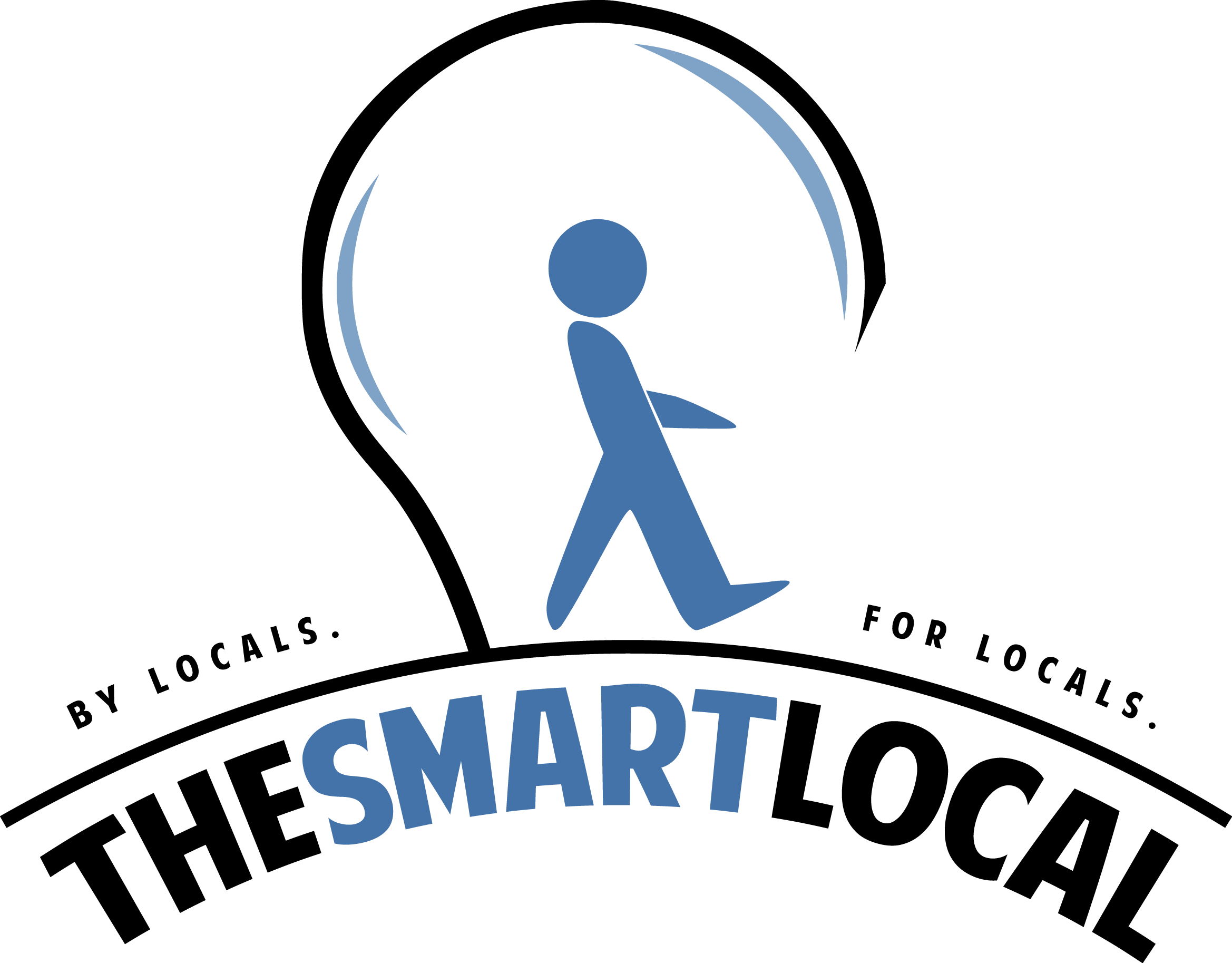 Drop us your email so you won't miss the latest news.