Korean actors who are good kissers
---
Most Korean dramas tend to avoid including racy kiss scenes in order to remain PG13 and family-friendly. That being said, there are a number of actors who excel in kissing. Here are nine Korean actors who are such good kissers, their kiss scenes stay in our minds rent-free. 
---
1. Seo In-guk 
---
Image adapted from: tvN
Seo In-guk has always been known for being a good kisser. He has been giving us kiss scenes of the highest quality since Reply 1997, where he played Yoon Yoon-jae. His love interest in the drama is Sung Si-won, who was played by Jung Eun-ji. 
Image adapted from: tvN
In-guk and Eun-ji displayed amazing chemistry on screen. As a rookie actor at the time, it's commendable that he was able to pull off kiss scenes so naturally. 
Image adapted from: MBC
When it comes to In-guk's kiss scenes, it would be remiss not to mention the ones in Shopping King Louie. He took on the role of the handsome and rich Louis, a shopping addict who ends up on the streets after an accident causes him to have amnesia. 
He falls in love with a poor girl named Go Bok-shil, and he learns that true love is something that can't be bought with money. This results in many sweet moments between Louis and Bok-shil.
Image adapted from: MBC
In one scene, Louis' hand slowly glides down Bok-shil's arm to hold her hand while they share a heart-fluttering kiss. 
Image adapted from: MBC
Later, after Louis regains his memory, he finds Bok-shil at her residence and hugs her tightly before kissing her deeply – in front of Bok-shil's nosy neighbours, who are having a great time watching them kiss.
With the number of kiss scenes in the drama, it may as well be called Kissing King Louie instead, but we aren't complaining.
Image adapted from: tvN
We also have to mention In-guk's kiss scenes in his latest fantasy romance drama, Doom at Your Service, too. Myul Mang's impulsive kiss with Dong-kyung under the rain, after realising that he has feelings for her, was particularly noteworthy. In-guk took on the role of Myul Mang in the drama, and Park Bo-young played Tak Dong-kyung. 
Image adapted from: tvN
Myul Mang and Dong-kyung shared a kiss on the ferris wheel in an amusement park – the perfect setting for a romantic moment. Dong-kyung was about to ask Myul Mang if she could wish for her loved ones to forget her after she dies, but he stops her from speaking with a kiss because he couldn't bear to see her use her wishes for other people. 
Given the number of kiss scenes he has done so far, In-guk certainly has expertise in kissing, and he deserves to be part of this list. 
---
2. Jang Ki-yong
---
Image adapted from: tvN
Jang Ki-yong is gaining more attention recently because of his lead role in My Roommate Is A Gumiho. He plays Shin Woo-yeo, a 999-year-old gumiho who is trying to become human.
And of course, part of the reason why he's gaining so much attention is because of the passionate kiss scenes in the drama. Case in point: the scene where he loses control of himself mid-kiss and accidentally allows his gumiho side to take over. 
Image adapted from: tvN
Shin Woo-yeo and Lee Dam were sharing a passionate kiss when Woo-yeo's eyes suddenly flashes red, a sign that he's losing control of himself because of the kiss.
Suddenly, the kiss changes from a passionate one to a frenzied one, and Lee Dam wisely pushes him back, stopping him from devouring her – literally. The gumiho in him is hungry.
We have to praise Ki-young for his ability to turn a kiss from a loving one to a frightening one in a fraction of a second. 
---
3. Park Hyung-sik
---
Image adapted from: JTBC
In Strong Woman Do Bong-Soon, Park Hyung-sik played Ahn Min-hyuk and Park Bo-young played Do Bong-soon.
The drama was one of the most popular dramas in 2017 because of the unique storyline and the cute relationship between Min-hyuk and Bong-soon. 
Image adapted from: JTBC
In one scene, Min-hyuk lifts Bong-soon up and places her on a grand piano while kissing her. JTBC uploaded a clip of this scene on their YouTube channel, and they aptly named this the "piano kiss". The clip, which was uploaded four years ago, has gained 34 million views to date.
---
4. Lee Jong-suk
---
Image adapted from: MBC
In W: Two Worlds Apart, Lee Jong-suk played the role of Kang Chul, a rich character who exists in a webtoon named "W". Han Hyo-joo was his co-star and she played the role of Oh Yeon-joo, a surgeon.
In one kiss scene, Yeon-joo is in handcuffs when Kang Chul comes to see her, and the kiss they share slowly becomes more passionate as Yeon-joo places her handcuffed arms over Kang Chul's neck to pull him closer.
MBC uploaded a clip of their "handcuff kiss", which garnered over four million views on YouTube. 
---
5. Park Bo-gum
---
Image adapted from: KBS WORLD TV
Don't let Park Bo-gum's innocent face fool you – he's a skilled kisser as well. 
In Love in the Moonlight, Park Bo-gum played the role of Crown Prince Hyomyeong, and Kim You-jung played the role of Hong Ra-on. Ra-on is disguised as an eunuch, but Crown Prince Hyomyeong starts to fall for her. This results in a series of hilarious events as the prince struggles to understand his affection for the eunuch. 
One kiss scene in the drama was actually nominated for the "Best Drama Kiss Scene" award at the 2016 KBS Drama Awards. In a clip uploaded by KBS World TV, Bo-gum was seen smiling shyly as his kiss scene played on the big screen. 
The nomination is a testament to Bo-gum's kissing skills. 
---
6. Park Seo-jun
---
Image adapted from: MBC
Is it even possible to decide which Park Seo-jun kiss scene is the best? He's the first name to come to mind when we mention "Korean actors who are good kissers".
In She Was Pretty, Park Seo-jun took on the role of Ji Sung-jun, and Hwang Jung-um played the role of Kim Hye-jin. Sung-jun and Hye-jin used to be childhood friends, but they grew apart after Sung-jun moved to the US. 
When they meet again, their attraction is undeniable, even though Hye-jin no longer looks like the pretty girl she used to be in high school. Sung-jin still longs for Hye-jin, and he expresses his desire for her in a kiss, after she decides to stay over at his house instead of going home. 
Image adapted from: KBS
In Hwarang, Seo-jun took on the role of Moo Myung, whose real name is Rang Sun-woo. Go Ah-ra was his co-star, and she took on the role of Ah-ro. 
In this historical drama, Seo-jun displayed his superior kissing skills once again. In one scene, Moo Myung pretends to be dead so that he could hear Ah-ro's confession and get her to perform CPR on him. When he finally gets what he wants, he suddenly gets up and kisses Ah-ro as she sobs, thinking that he's dead.  
Image adapted from: KBS
Passionate kisses are great, but we can't forget the innocent kisses that Dong-man and Ae-ra shared in Fight For My Way. Seo-jun played Go Dong-man and Kim Ji-won played Choi Ae-ra.
In one episode, Dong-man gives Ae-ra innocent kisses on her cheeks, lips and nose as they cuddle in bed. It's such an adorable scene, and we can't help but squeal.
---
7. Ji Chang-wook
---
Image adapted from: SBS
Many Korean dramas have kissing scenes, but it's uncommon to find a drama that shows intimate scenes. When it comes to such dramas, the first person that comes to mind is none other than Ji Chang-wook. 
In Suspicious Partner, Chang-wook took on the role of prosecutor No Ji-wook, and Nam Ji-hyun played the role of judicial apprentice Eun Bong-hee. 
Image adapted from: SBS
The sexual tension is high in this drama – one of their passionate kisses even led to a bed scene. But of course, the bed scene wasn't shown; we only see them cuddling in bed the next morning. 
Image adapted from: MBC
In Empress Ki, Chang-wook took on the role of Ta Hwan, also known as Emperor Huizong of Yuan. Ha Ji-won played the role of Empress Ki. 
In one fairly intimate scene, Emperor Huizong helps Empress Ki to remove her robe, before leaning in to kiss her. 
---
8. Gong Yoo
---
Image adapted from: tvN
In Goblin, Gong Yoo played the role of Kim Shin, a goblin who has eternal life. Kim Go-eun played the role of Ji Eun-tak, a girl who can see the supernatural. 
Goblin is undoubtedly one of the most popular romance fantasy dramas of all time, and the couple's chemistry is one of the reasons why the drama is so successful. 
Kim Shin and Eun-tak share a number of kiss scenes in the drama, but the most memorable one is the scene where Kim Shin carries Eun-tak to the sofa while kissing. They continue to kiss on the sofa, and the bliss on their faces is radiant. Even though the drama ended 4 years ago, we still miss this couple.
We look forward to seeing more Gong Yoo kiss scenes in the future. 
---
9. Song Kang
---
Image adapted from: JTBC
Yes, we saved the best for the last. Song Kang and Han So-hee's intimate scenes are still fresh on everyone's mind since the drama is still airing.
In Nevertheless, Song Kang takes on the role of Park Jae-on, and So-hee plays Yoo Na-bi. In one episode, Na-bi dreams of getting intimate with Jae-on. In the dream, Jae-on suddenly grabs Na-bi and kisses her against the wall when she opens the door for him. 
Image adapted from: JTBC
They make their way to the sofa – still kissing – and that's when the both of them start to undress each other slowly. It's an incredibly sensual scene that's uncommon in Korean dramas, and netizens are still going crazy over it. We don't blame Na-bi for dreaming of Jae-on.
We all know that Song Kang is a talented actor, but he isn't as experienced as most of the other actors on this list. It's amazing that he's able to pull off such a scene when he only has approximately 4 years of acting experience. He has proven that he's a natural. 
Since Nevertheless is still airing, we can expect to see more kiss scenes with Jae-on and Na-bi. 
---
Korean actors who are such good kissers, they steal our breath away
---
We can all agree that good kiss scenes are vital in romance dramas, but it's difficult to find Korean actors and actresses who are good kissers. We aren't trained in acting, but we know that such scenes require chemistry between the actors and actresses, and a great deal of emotions. 
These nine Korean actors have proven themselves to be good kissers. If you don't see your favourite Korean actor on this list of good kissers, don't worry – it's non-exhaustive. 
Also check out:
---
Cover image adapted from: JTBC Drama and MBC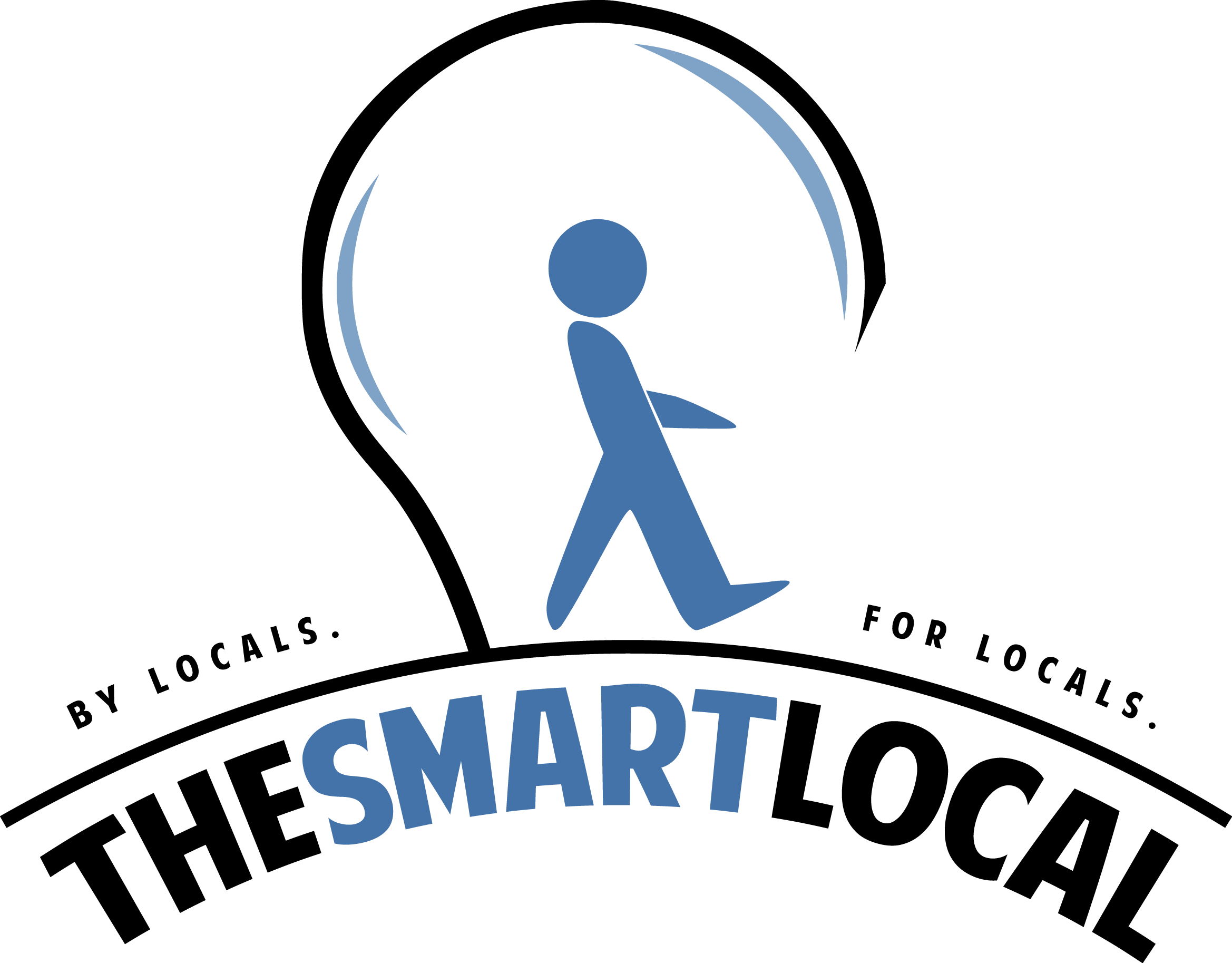 Drop us your email so you won't miss the latest news.